If you grew up around DC and ever attended a theme party in the District, chances are you've scooped up at least one lamé dress/fringe vest at Meeps, the funky consignment shop at the southern tip of Adams Morgan (we are longstanding fans for exactly this reason). Acquired by Katerina Herodotou and Cathy Chung (pictured above), the duo behind 14th Street vintage hotspot Treasury, in November of last year, the boutique closed its doors for a major overhaul not long after. Those ladies have almost finished working their magic, though, and we were lucky enough to get a sneak peek at the freshly renovated space. Here's a rundown of the key changes you'll notice.
1) A "subdued pop art" interior.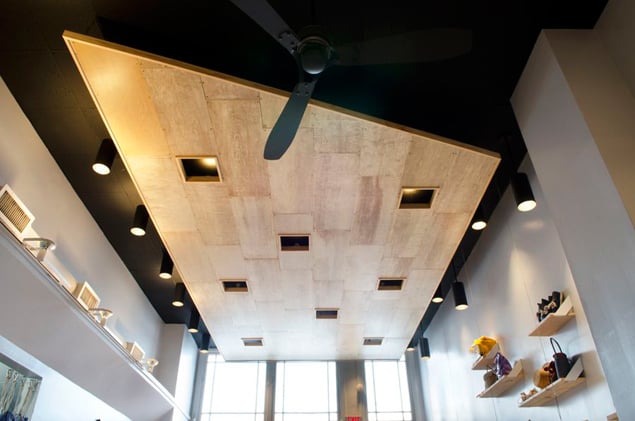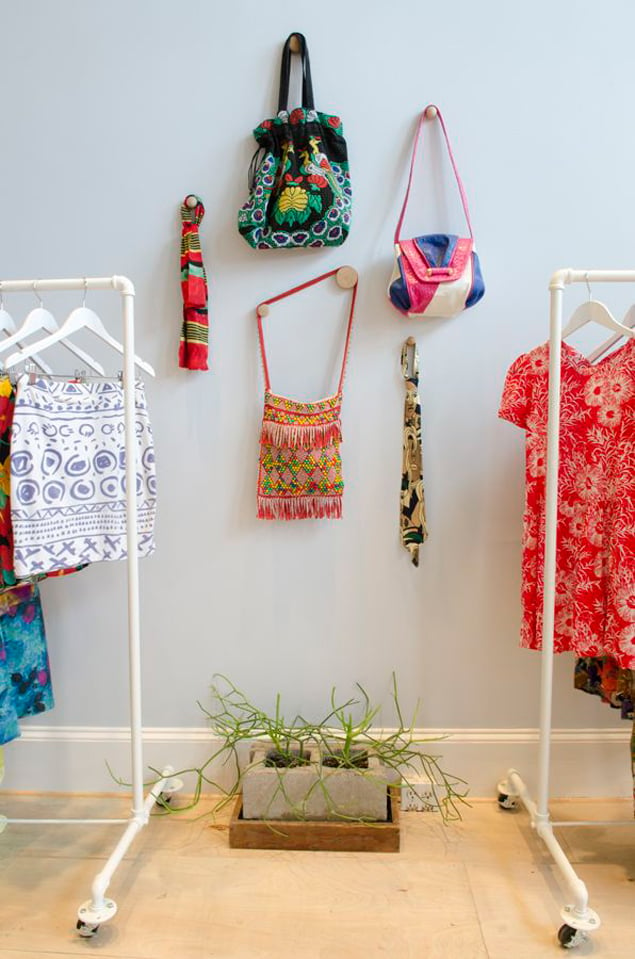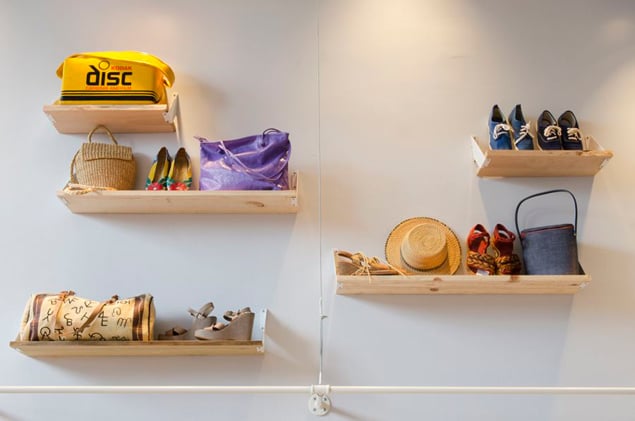 The new Meeps interior design features lots of light wood and smaller geometric elements.
2) Fun, casual clothes that keep with the Treasury vibe.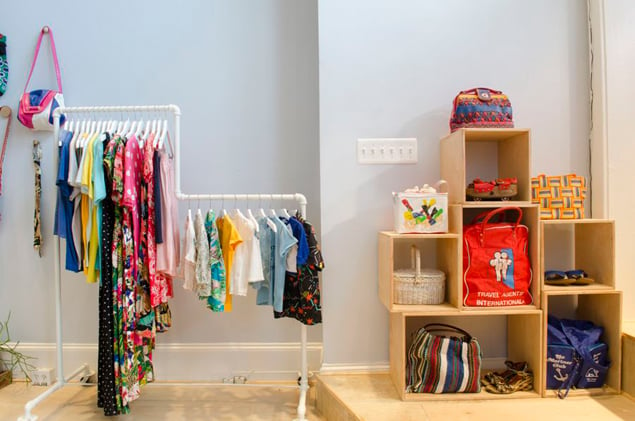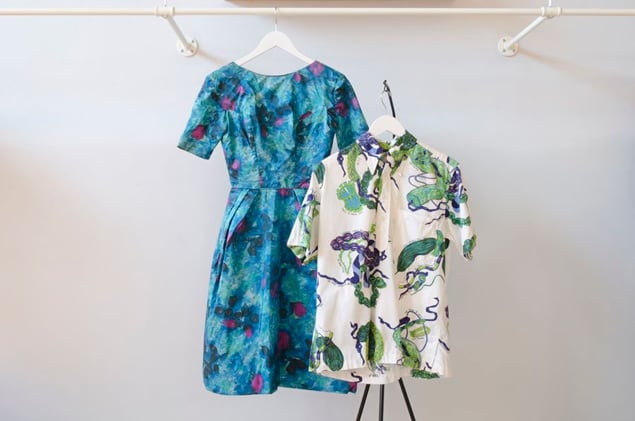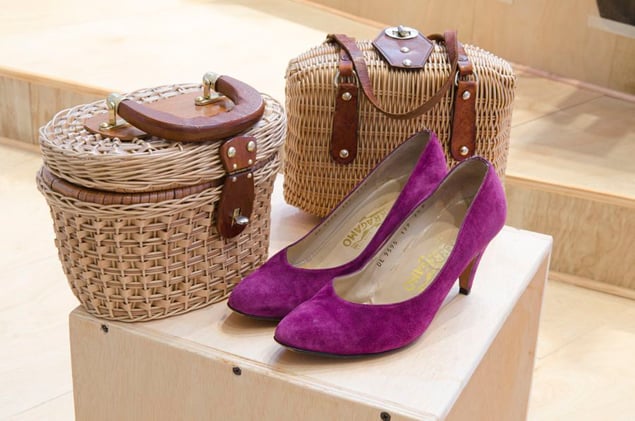 On the racks, you'll find high-quality but affordable casual vintage, as well as clothing from local designers and some gently used contemporary stuff. "In Treasury we have a lot of historic antique pieces that are more than 100 years old," says Herodotou. "Meeps isn't going to have that, but we have infused [the inventory] with the Treasury aesthetic." That mostly means an emphasis on cut, drape, and natural fabrics.
Herodotou also mentions there will be a lot of harking back to the '80s and '90s. "Meeps is going to be the colorful younger sister of Treasury," she says. "It's going to be for fans of Treasury who aren't looking for fancy pieces."
3) An expanded costume selection.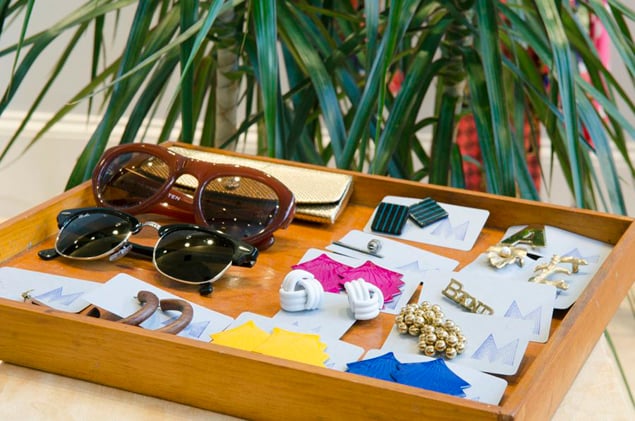 Costume pieces get a whole room to themselves at the new Meeps, appropriately named the Cosmic Costume room. It's not officially opening until fall, but Herodotou says it will be a "go-to destination for theme parties, theater productions, and fashion shows." We hope this means lots of blue wigs and '70s style spread collars. We don't have pictures of that, so here's some more Meeps accessories that could be used in costumes.
4) A buy-sell-trade system.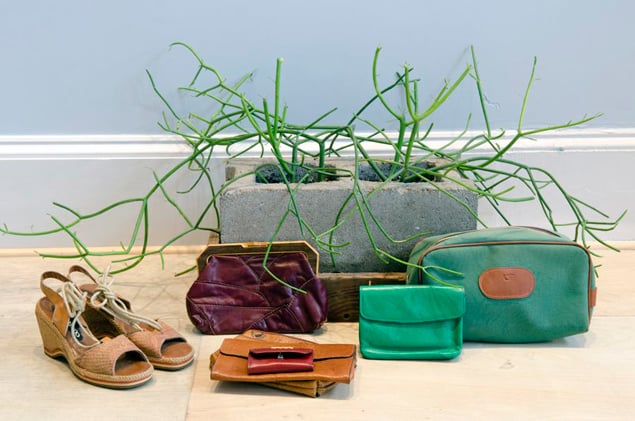 Now you have a chance to make money at Meeps instead of just spending it. From 4 to 8 PM Monday through Friday and noon to 4 Saturday and Sunday, you can bring your own vintage and contemporary items to trade for cash (35 percent of the sale price) or store credit (55 percent of the sale price). Find more details through Meeps' website.
5) A mini gallery for local artists.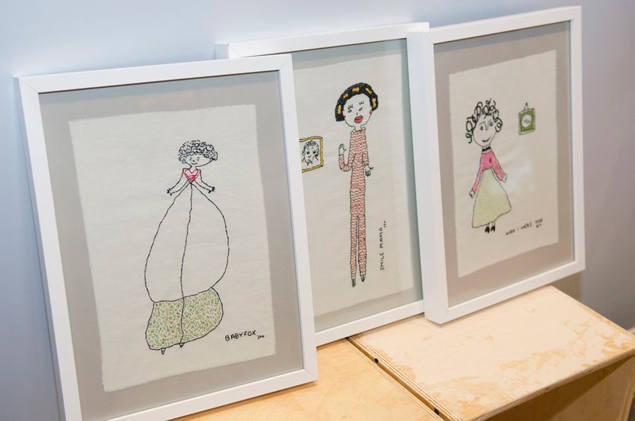 Dedicated wall space in the new Meeps will showcase the work of local artists. Up first: embroidery work from Jette Skadhauge.
6) A dedicated stage.
Chung and Herodotou are committed to showcasing all sorts of local talent—hence the dedicated performance space (an in-house PA system and projector are on the way). "Deejay shows and [film] screenings can now be a regular thing," says Herodotou.
You can see the new Meeps for yourself this Thursday night—there's an in-store party from 5 to 9. Regular business hours resume starting Friday at noon. 2104 18th St., NW; 202-265-6546; meepsdc.com.
All photographs by Marshall Johnson/The President Wears Prada.