Name: Cori Sue Morris, 26
Communications manager at an Arlington nonprofit, cofounder of Bitches Who Brunch
What she does: By day, I'm the one-woman communications department for my company. I write and disseminate the weekly and monthly newsletters, press releases, blog posts, and social media feeds. I also handle marketing and cross-promotion. By night/weekend, I'm the HBIC (Head Bitch in Charge), along with my partner, Becca, at Bitches Who Brunch, one of DC's top lifestyle websites. We've reviewed more than 200 restaurant brunches since our inception in March 2010, and also cover events and fashion—hence the need for plenty of work-to-play ensembles.
Describe your work style: My professional style is like my personality—feminine, tailored, and bright. I'm a true type-A personality, and my style is also is also very matchy, thought-out, and put-together. I love bright colors, pink, nautical inspiration, belts, and bracelets—gotta have a good arm party.
Dressing in a Pinch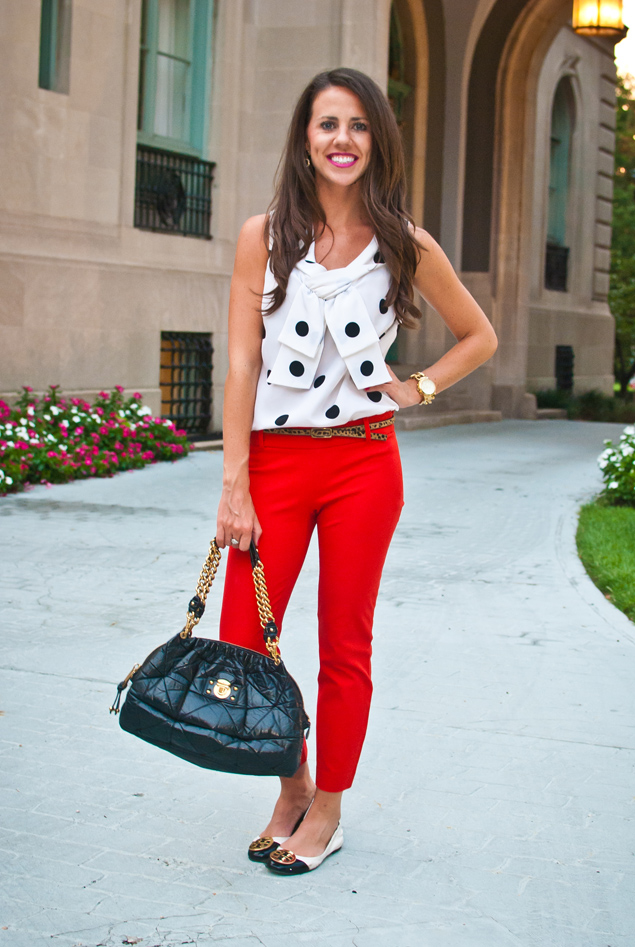 This is definitely the outfit I would put on if I was in a rush or just wanted to be comfortable. I own J.Crew's mini pants in three colors—they are comfy yet cute, and don't wrinkle or stretch out. Ankle pants are great because they show off your shoes and don't get wet or drag on the ground in Washington's often inclement weather.
Michael Kors silk blouse, J.Crew Minnie pants, J.Crew belt, Tory Burch flats, and Marc Jacobs handbag.
Day to Night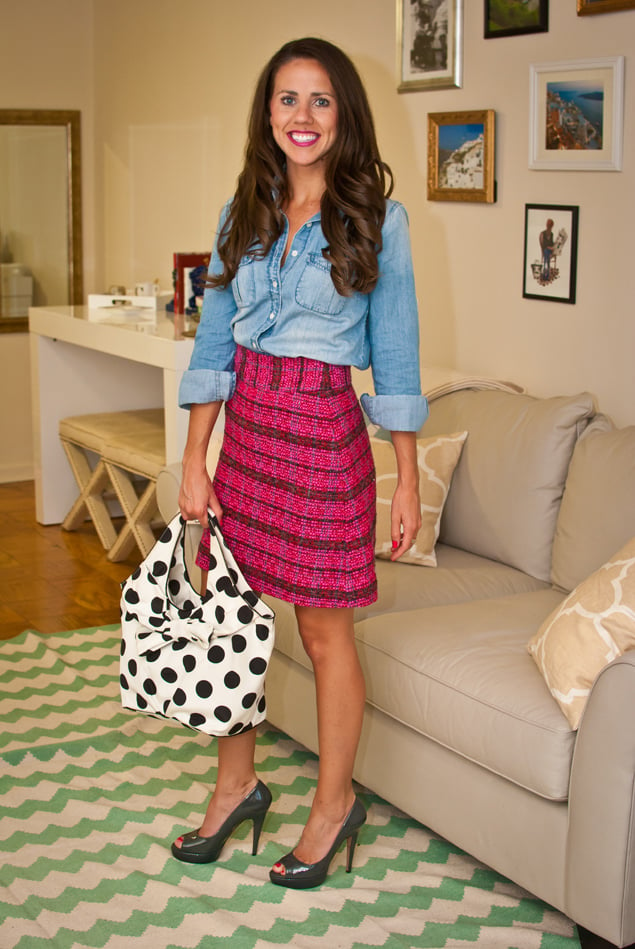 This is definitely an outfit I would wear to work if I knew I had a date or a party after. It's work-appropriate, yet the skirt is flattering, and I absolutely love my pumps. I picked them up at Shoebaloo, a boutique in Amsterdam, during a snowstorm—clearly not practical at the time, but I'm surprised how much they go with.
J.Crew chambray top, Kate Spade tweed A-line skirt, Prada peep-toe pumps, and Kate Spade bag.
Playing With Neutrals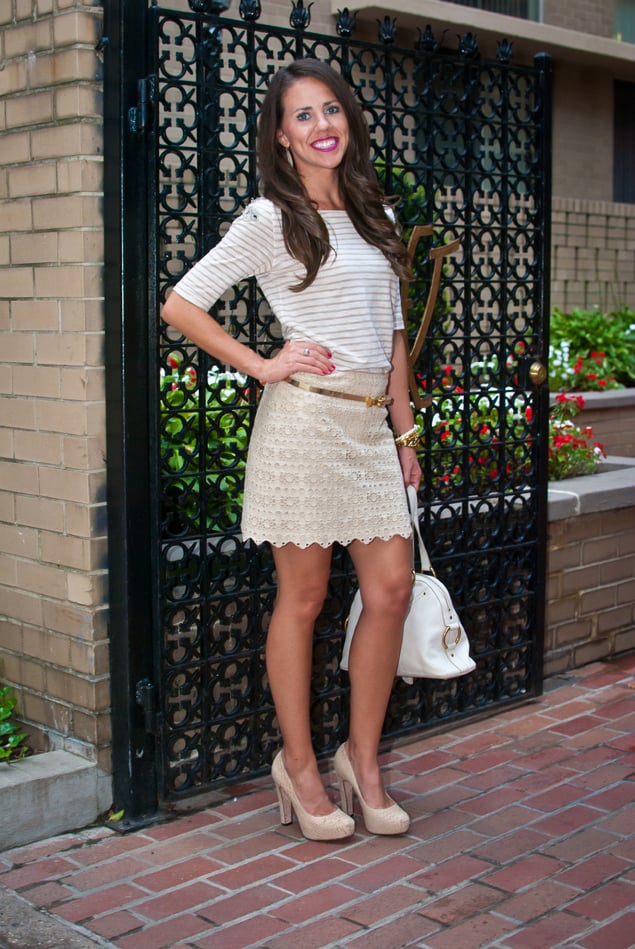 Though I normally love color, I like this outfit because it plays with texture: The shirt has stripes and sequins, the skirt is textured with daisies, and the pumps are a thick, textured snakeskin. As it's the same color palette, the textures work well together. This is definitely a work-to-evening event ensemble.
Anthropologie top with sequin epaulets, J.Crew miniskirt, Kate Spade belt, Pour La Victoire pumps, Yves Saint Laurent Muse handbag, Michael Kors watch, and bangles by Kate Spade, J.Crew, and Coach.
All photographs by Kate Warren.
Think you or someone you know deserves a chance in the What I Wear to Work spotlight? E-mail szlotnick@washingtonian.com with pictures and a job description for consideration.