Who: Lauren Price and Vanessa Ligorria, both 30

Cofounders of the Clarendon Lava
Barre
studio
What we do: Aside from shaping arms, abs, and bums to perfection in the ballet-style workouts
we teach, we also spend our days researching new exercise trends, building relationships
with clients, and working on advertising, marketing, and social media for Lava Barre.
We're pretty sure it's the best job in the world.
Our work style: We live in spandex! It's important to have a close-fitting base layer for barre classes.
From there, layering is the fun part—we'll add loose knits, vests, and scarves on
top for coverage. Lululemon's Wonder Under or Groove pants are go-to pieces.
Working Out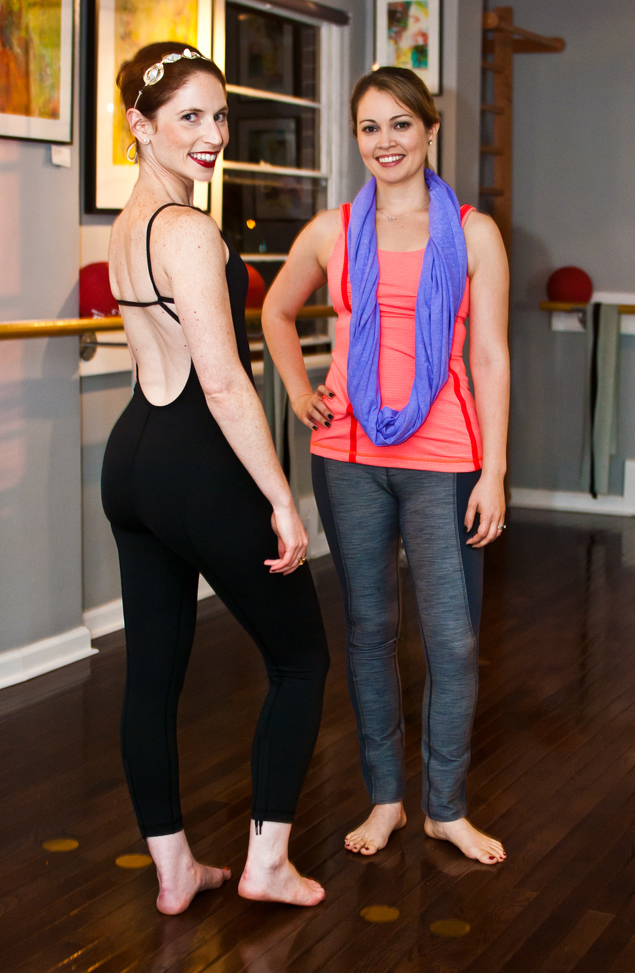 Close-fitting, comfortable clothing is important for our barre classes. Spandex, Lycra,
and luon allow us to see the body's movements and correct form and posture, but there's
no shame in using working out as an opportunity to show off your style, your moves,
and your physique.
On Vanessa (right) Lululemon Athletica tank, leggings, and infinity scarf. On Lauren:
Lululemon Athletica catsuit, Colette Malouf headband, vintage ring, and Makeup Forever
red lipstick.

To and From the Studio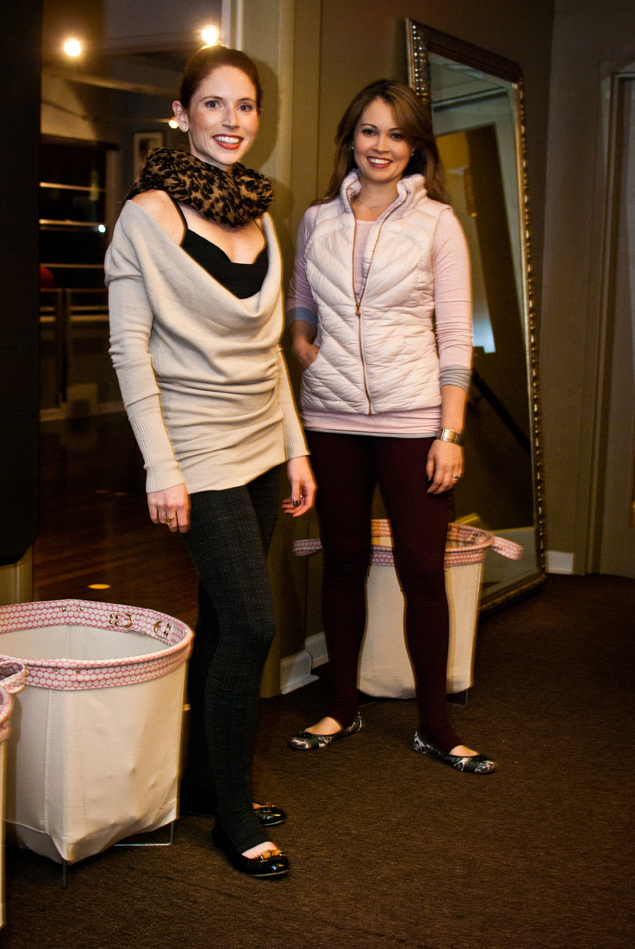 We love to layer. It's also nice to have a bit of bum coverage over the spandex when
you're outside the workout room! Easy looks like these make us feel relaxed yet put
together.
On Vanessa: Lululemon Athletica vest, thermal, and leggings, and Isola shoes. On Lauren:
Lululemon Athletica bra top, sweater, and leggings, Louis Vuitton scarf, and Gucci
shoes.

Event Time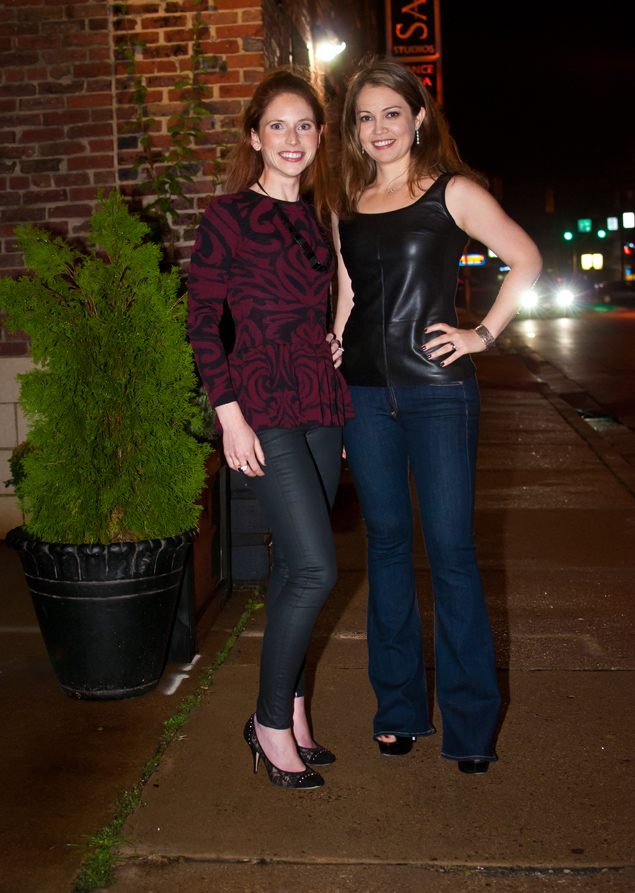 We wore these exact outfits to our grand opening party at Northside Social. Leather
and peplum are huge right now, and we love prints. And the higher the heel, the slimmer
the thigh looks, so bring on the height!
On Vanessa: B44 leather top, Rag & Bone jeans, Alice & Olivia heels, Tiffany necklace,
and vintage bracelet. On Lauren: Torn by Ronny Kobo peplum shirt, Rag & Bone jeans,
Oscar de la Renta heels, necklace from MoMA, and vintage ring.

All photographs by Kate Warren.
Lauren and Vanessa were reader nominations for this column! If you think you or someone
you know deserves a similar chance in the What I Wear to Work spotlight, e-mail szlotnick@washingtonian.com with pictures and a job description for consideration.