I've loved the iconic photographer (and proto street-style photographer) Bill Cunningham for years and even more so after I watched his documentary simply called Bill Cunningham New York. Actually, I saw it twice, and if I remember correctly I even shed a few tears. I admire the remarkable life he has led and his enormous passion and dedication to his art. Oscar de la Renta has said of Bill: "More than anyone else in [New York] city, he has the whole visual history of the past 40 or 50 years of New York. It's the total scope of fashion in the life of New York."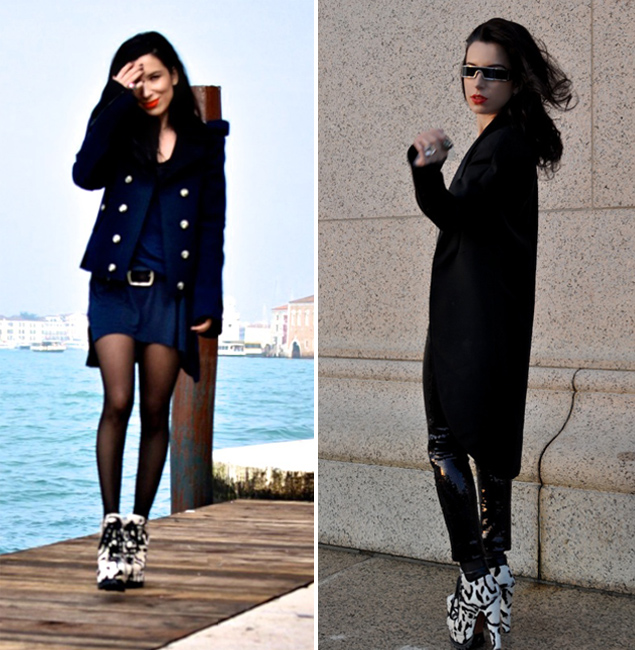 I'm lucky to have been shot a few times by Bill and to have had a few brief conversations with him on topics ranging from '40s dresses to billionaires to his belief that Marchesa fashion shows have some of the most attractive guests. When he has shot me in the past, it was always close up, generally from the waist up. But this past Thursday, on the last day of Fashion Week, I was in line for the Ralph Lauren show when Bill took a quick snap of my outfit. Then he surprised me by bending over and taking a few pictures of my beloved Alaïa hiking boots (highlighted above). Usually he snaps quickly and moves on, but this time he remained fixated on the shoes for a while. I don't blame him—they do happen to be one of my favorite pairs. And sure enough, this weekend I saw my feet in Bill's New York Times Sunday Styles column "On the Street," in a piece called "On Their Feet." They also posted a fun video narrated by Bill. You can see it on the Times's website.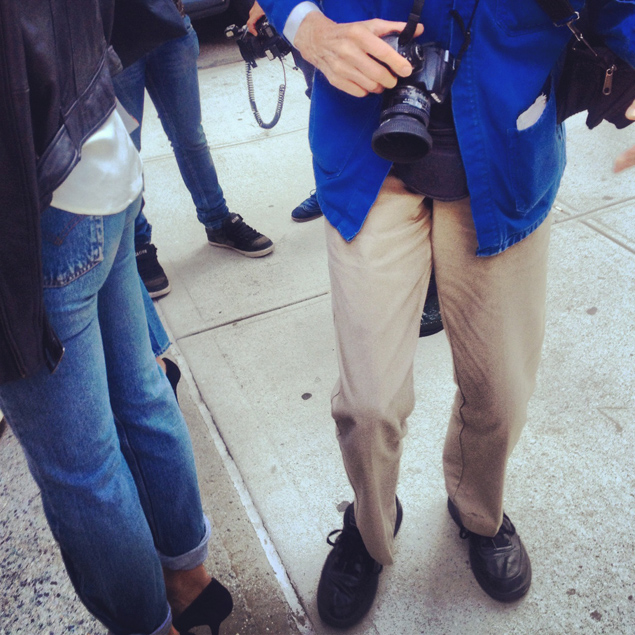 Want more fashion insidery goodness from Aureta? Check out the rest of her columns.