Who: María José Ovalle, 33
Director of media relations, Pivot Point Communications
What I do: Pivot Point Communications is a boutique PR agency based in Old Town, Alexandria. As the director of media relations, I work on reaching out and building relationships with local media and influential bloggers both for our clients and for Pivot Point itself. My tasks change every day—I run photo shoots, organize events, proof artwork, meet with clients and journalists, etc.
My work style: For me, it's about being comfortable but also being able to express my creativity. This year, I decided I would no longer wear black (I wear some), and I embraced color like I never had before. It felt liberating. My go-to pieces are classics like a great trench, leopard-print heels, flats you can dress up or down, and a handbag. I have been a range of sizes throughout the years, and these pieces have always accompanied me.
Evening Work Event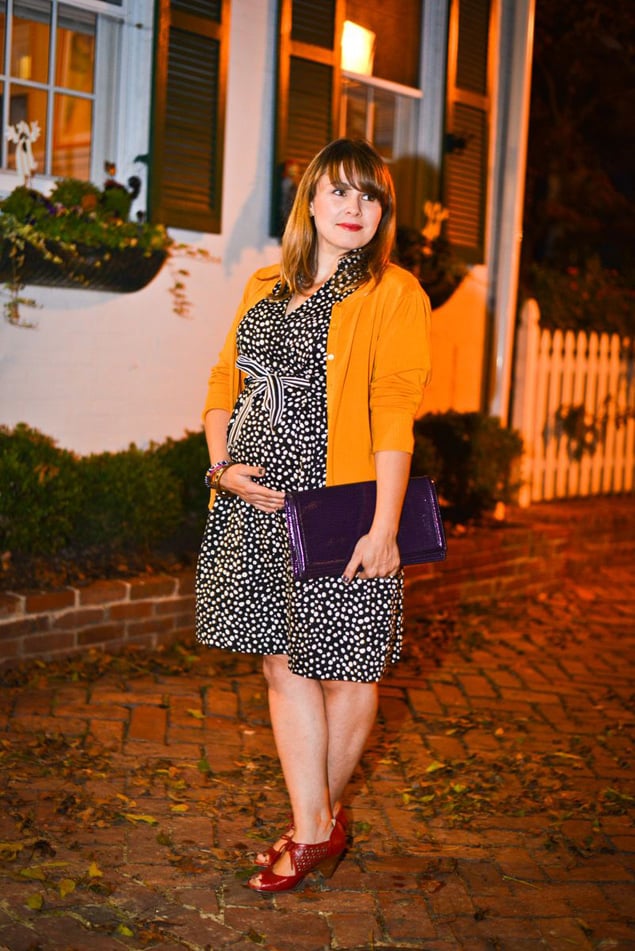 I love dresses, and the flowiness and A-line shape of this one, mixed with the red pumps, makes me feel super feminine and classic. I like the clean yet color-infused look.
Motherhood Maternity dress, cardigan from a clothing swap, and Nine West shoes.
Lunch With a Journalist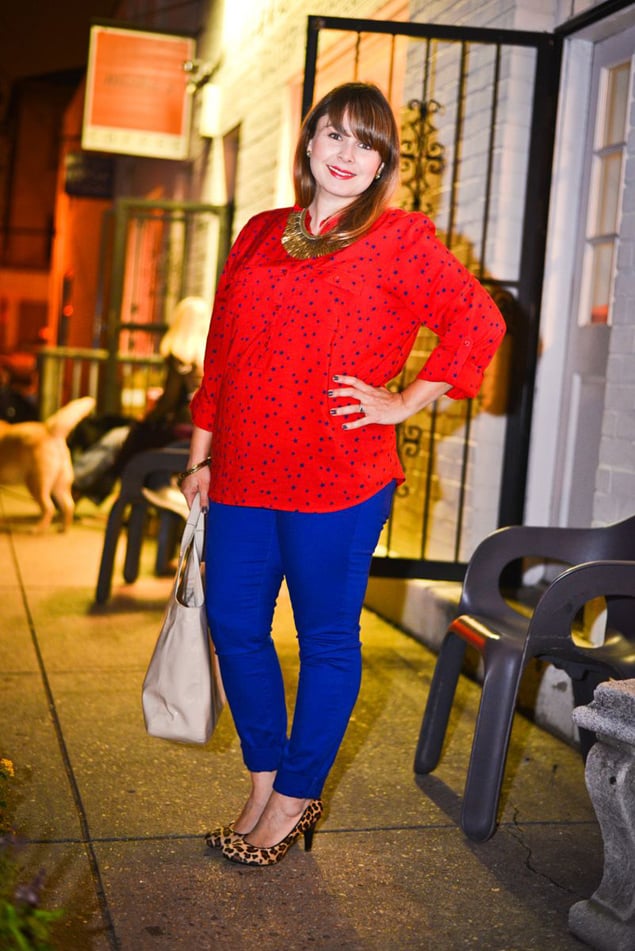 No chance of me being in a bad mood or having a bad day when I'm wearing this. I even move faster! I'd also wear this to a client brainstorming session or a social media workshop.
Old Navy jeans and blouse, Target animal-print pumps, and Stella & Dot bangles and necklace.
Nailing the Work-Life Balance
A major perk of working at a startup is the flexible hours. This look is ideal for the days I drop off my son at preschool, get a coffee, then go straight to the office to focus on e-mails, updating clients, blogging, research, and writing proposals.
Thrifted short-sleeve jacket, Old Navy Rockstar maternity jeans, Cath Kidston top, and Clarks UK flats.
First Meeting With a New Client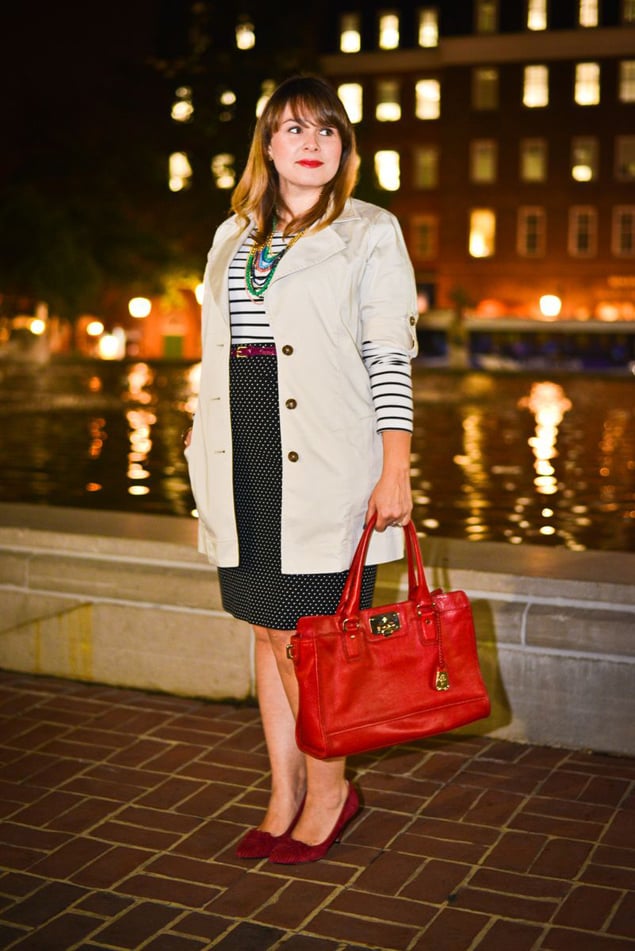 This look is best saved for new business pitches. I want to look polished yet not overly corporate—we're a creative agency, and I want that to show. The pencil skirt certainly enhances the professional look, while the trench adds a "casual city" feel.
Primark UK top, Cabi trench, Lisette L skirt, Stella & Dot multistrand necklace, Target belt, and Enzo Angiolini pumps from TJ Maxx.
In addition to her work with Pivot Point, María blogs about style at Very Busy Mamá.
Stella & Dot jewelry is sold through localized Stella & Dot representatives—contact Kristin Biggs if you're interested in any of the pieces seen in this post. The polka dot skirt Maria is wearing in the fourth picture is available at lisette-l.com. All photographs by Kate Warren.
María was a reader submission for this column, and we love her look! If you or someone you know deserves a chance in the What I Wear to Work spotlight, e-mail szlotnick@washingtonian.com with pictures and a job description for consideration.
More What I Wear to Work: