Living in Washington is expensive—and filling a closet with items appropriate for
all four seasons definitely adds to the cost. But according to some of the city's
most fashionable ladies, there are countless ways to incorporate summer and spring
staples into your winter wardrobe. So back away from the corduroys and check out these
stylish examples from our favorite fashion bloggers.
Pastels
"My favorite pieces are this mint leather jacket (from Closed, a German brand), these
acid jeans, and this white cable-knit sweater. They're all from their spring collection
but I've decided, why not wear them in winter—because who says you can't wear pastel
colors when it's freezing? I styled it with these studded Zara booties and fringed
suede YSL bag; the combination of pastel colors with black details makes this winter
look seem warmer."
Haya Tetroashvili, GoodGoodGorgeous
Bright Dresses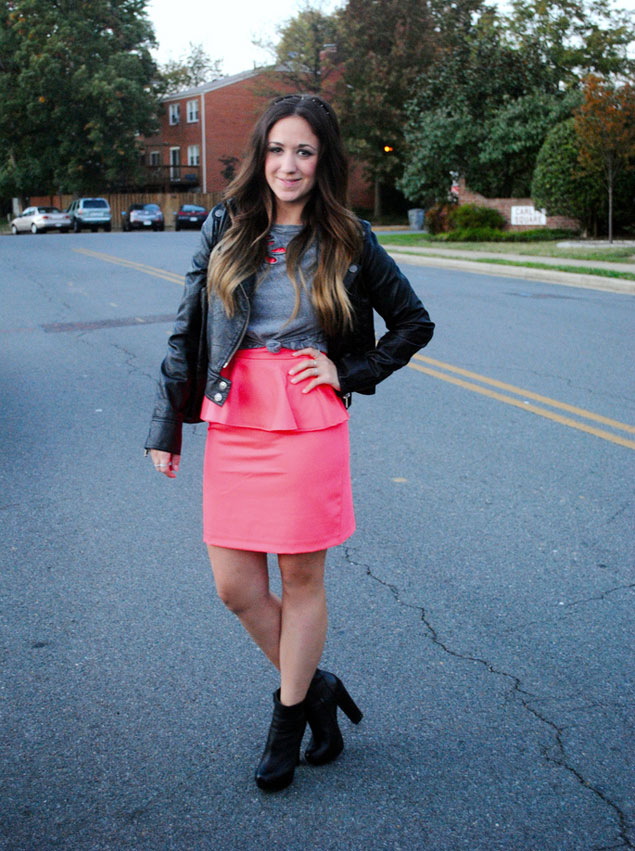 "To pull of a once-summery dress in the colder months, I use layering. I like to throw
another shirt over the dress to create a two-piece look or add a sweater or cardigan
and belt it."
Natalie Pinto, Fashionably Broke

Shorts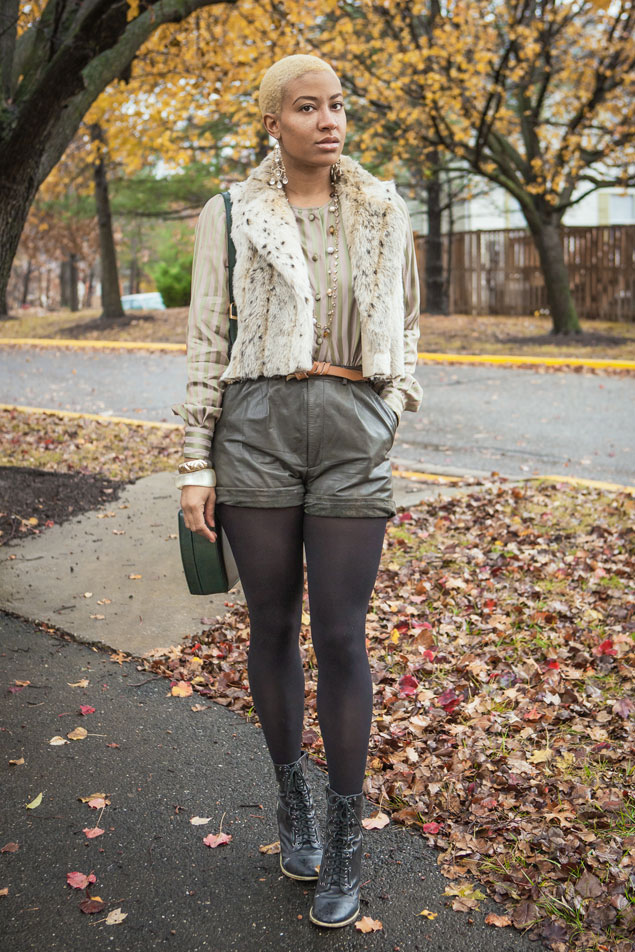 "I think I wear shorts more often in the fall and winter than I do in the summer!
I'm a fan of leather shorts, especially, which I pair with either semi-sheer tights
or thigh-highs. In the images attached I am wearing a reconstructed faux-fur cropped
vest (formerly a jacket), a vintage Salvatore Ferragamo blouse (8-Vintage.com), vintage
reconstructed leather shorts (8-Vintage.com), Deena and Ozzy boots, and a vintage
bag and jewelry."
Denisio Truitt, the Ravenous Creator
Sheer Maxis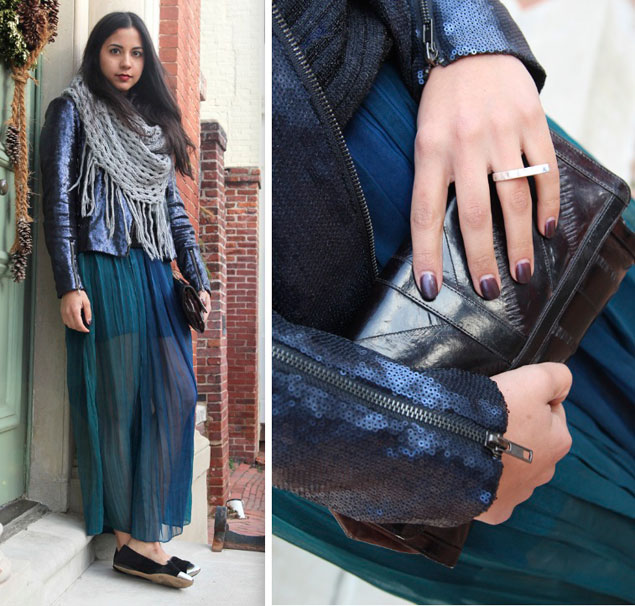 "The best way to wear your warm-weather items in winter is to make them cold-weather
appropriate—I used to like to pretend I was in California and I didn't need to ever
wear pants, but I have since changed my tune! For example, I might throw tights under
a summer dress and layer it under a sweater/blazer and a chunky knit scarf. Here's
one of my favorite thrifted nightgowns I wore as a maxi dress in winter."
Katherine Martinez, La Petite Marmoset
White Denim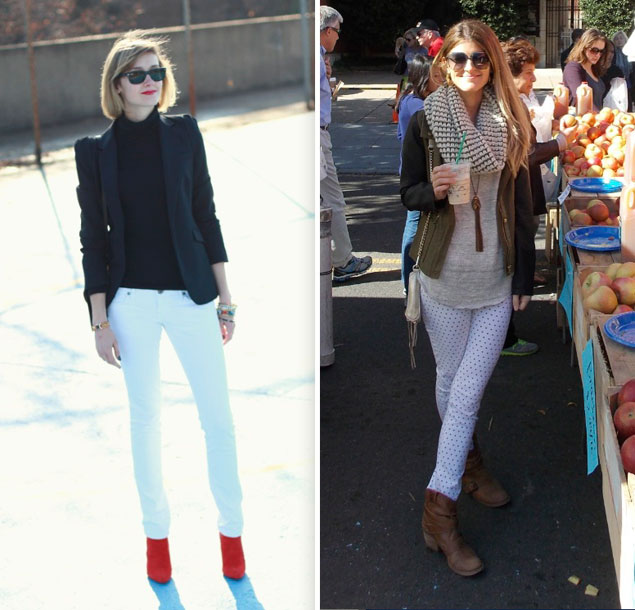 "Summer whites can work just as well in winter when paired with sleek black pieces.
I get a lot of wear out of my white jeans during the winter months this way."
E, District of Chic (left)
"Pick one piece and play with texture, which gives visual dimension. I took these
white polka-dotted pants straight into winter unabashedly. With boots, a cozy sweater
and scarf, and a leather jacket (for texture) it's an outfit that will keep you warm
but is visually interesting."
Alina Gonzales, the Hyperbalist (right)