We have an unspoken style rule when it comes to must-have fashion: Spotting it once is a chance. Twice is a coincidence. Three times, and we start accelerating the style to the top of our want list. So when we spotted five of Washington's fashion bloggers sporting the same sleek, snake-embossed clutch from GiGi, we took a mental shopping note.
These leather bags are perfectly sized to fit all your daily essentials, come in a dozen shades from muted to bright, and can be personalized with a monogram. Take a look at how each of these District darlings paired her envelope clutch, then snag your own bag at Georgetown's Sassanova or online.
Business Casual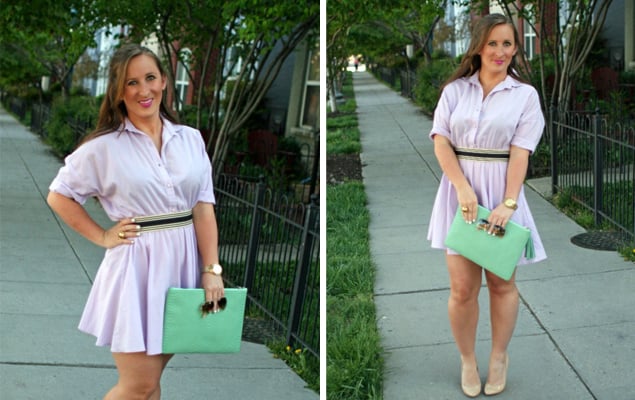 Liz Fassbender of So Much to Smile About doubled up on the mint trend with a seafoam version of the clutch and matching nails. Balance the girly color palette by pairing with slightly more masculine pieces, as Liz did with her crisp shirtdress.
Printed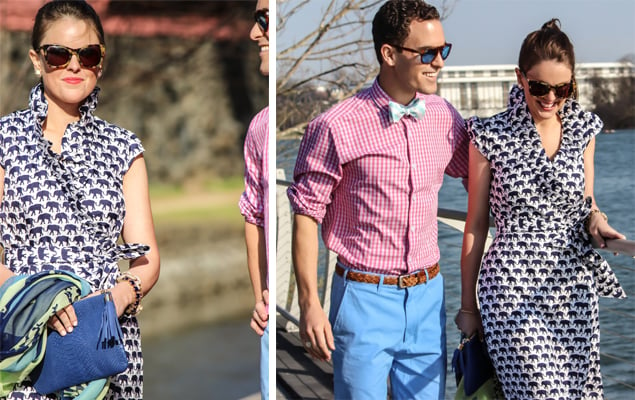 Pair bold prints with accessories in the same color family. Take cue from Lauren Wynns of Necessary and Proper, who pairs her navy-and-white elephant-print wrap dress with a deep blue clutch and a blue and green scarf.
Bold & Bright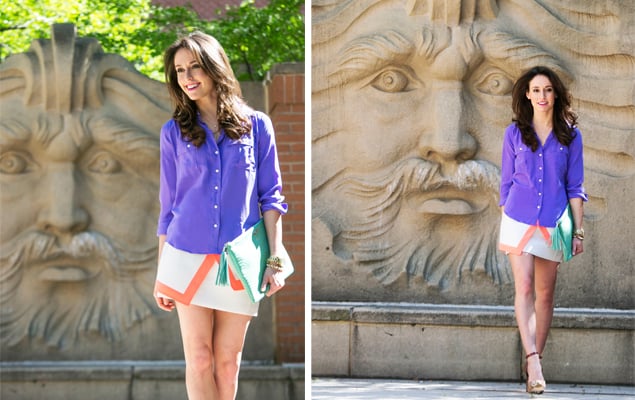 We love a girl who's not afraid of bright colors! Kendal Stopak of Metropolitan Thread dazzles in a purple blouse, a seriously cool asymmetrical skirt, and a mint clutch. Keep this look sleek and balanced with solid hues and clean cuts.
Edgy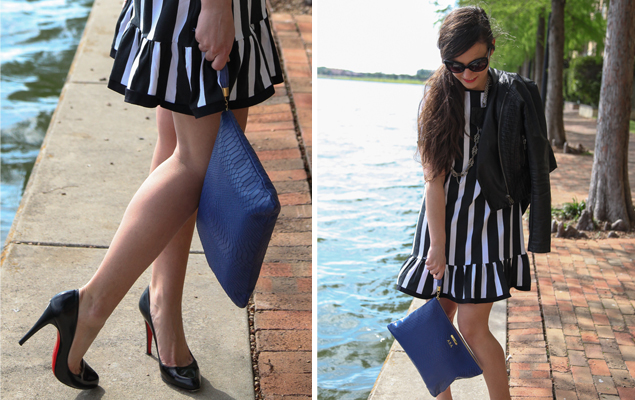 Who says you can't pair navy with black? Abbey Brandon of District Dress Up does it perfectly in a black-and-white dress, black pumps, and a navy clutch. Toughen up the sweet drop-waist dress with a leather jacket and spiky bracelets.
Preppy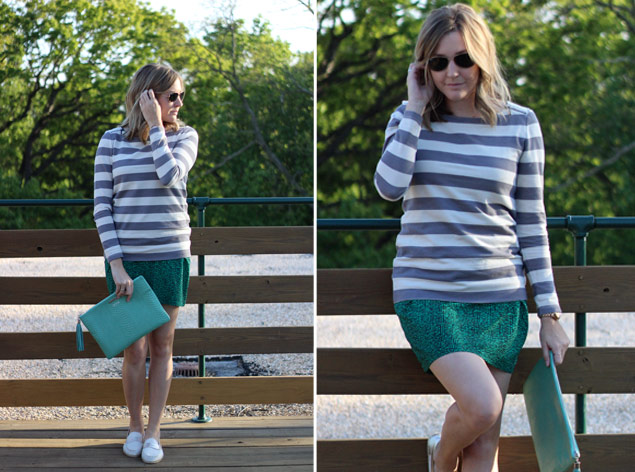 Take the nautical look in a totally modern direction by mixing prints. Meaghan Moynahan of District Sparkle started with a tried-and-true classic like a striped top or a loafer, and then paired it with an unexpected print and accessories in a coordinating color palette.