In 2010, Table for Two food blogger Julie Chiou hosted a Super Bowl party for several friends—and friends of friends. One of those in attendance was Jason Wampler, a cute IT professional who exchanged a brief "hello" and a few words of introduction with his host. While it may have seemed like polite party chit-chat, both felt a spark, and a week later when Julie friended Jason on Facebook, he returned the social media compliment and began following her on Twitter.
Soon after, Julie received a text: "Hey, this is Jason. I got your number from Facebook. Don't freak out! What are you doing tonight?" Intrigued, Julie told Jason to meet her in Arlington, and the rest, as they say, is history.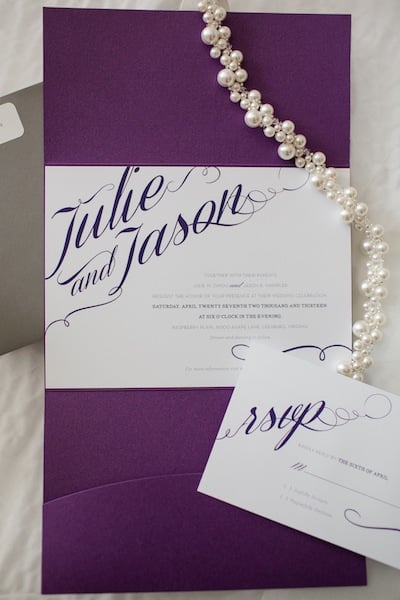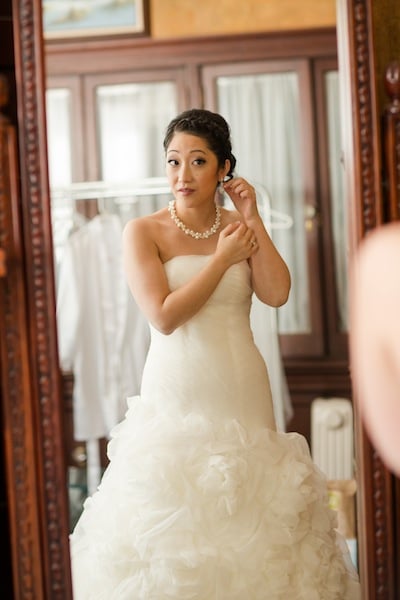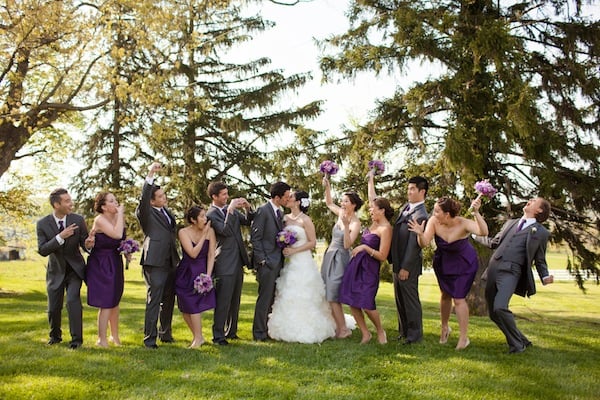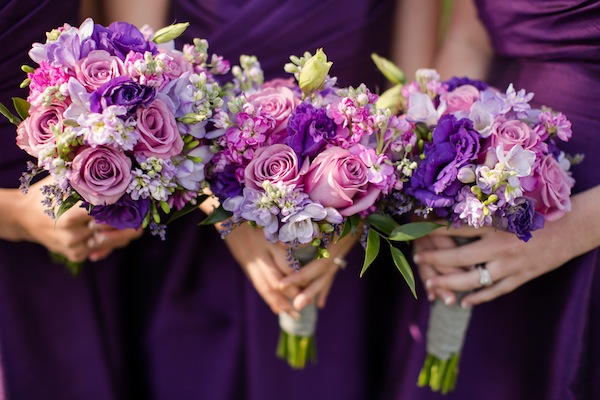 Two years later, while celebrating their anniversary as a couple at their apartment, Jason disappeared to retrieve a "card" for Julie from their bedroom—and returned with a ring. A year-long engagement meant plenty of time to plan, and the food at the wedding, by nature of Julie's blog, obviously took precedence. She tried three different caterers, held tastings with each, and ultimately landed on Better Events Catering, which prepared three main courses: chicken, seafood, and beef.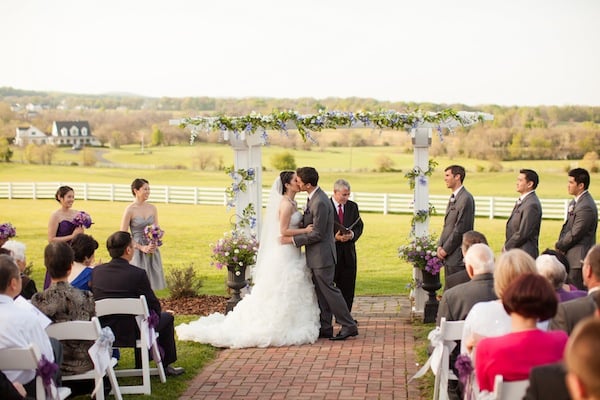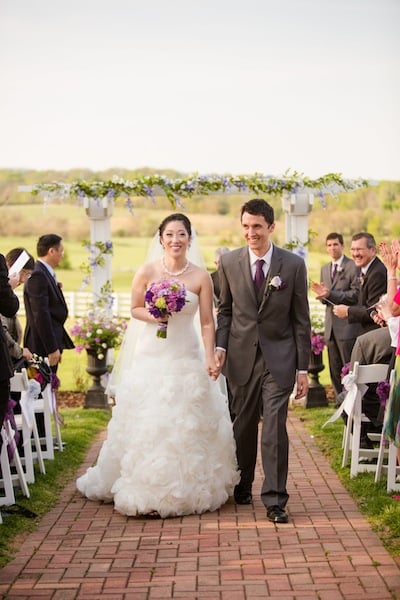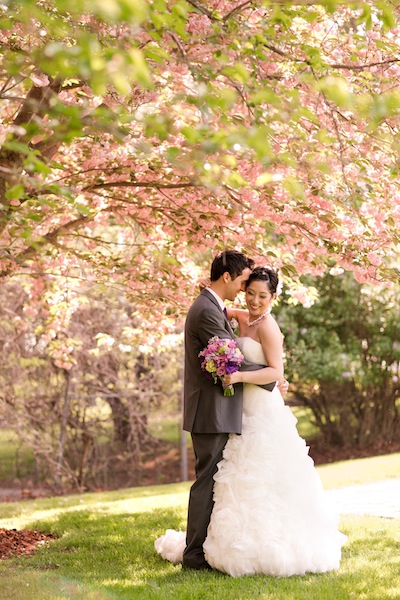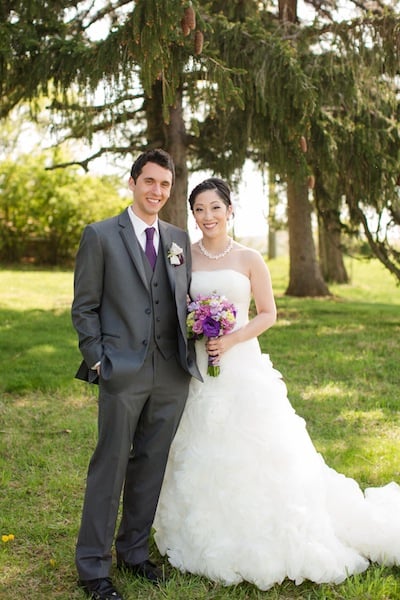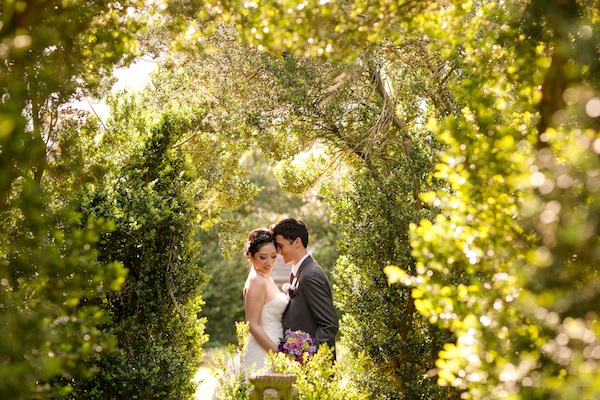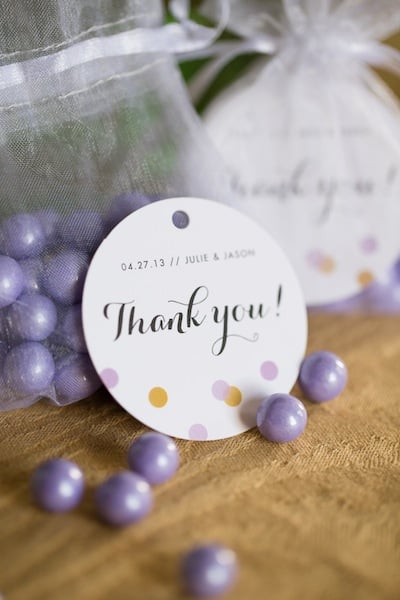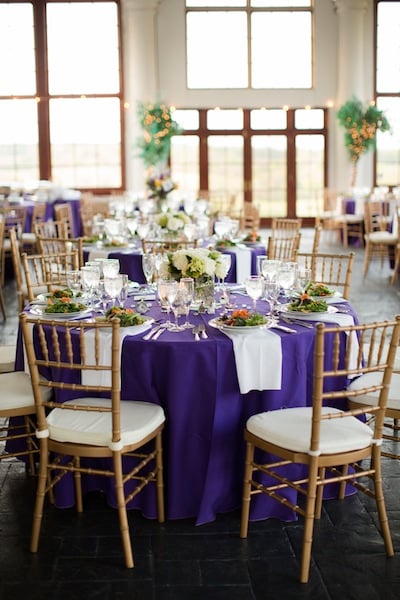 On April 27, 2013, friends and family gathered at Raspberry Plain in Leesburg, Virginia, for a rustic, elegant celebration. Julie wore a Pattis gown and carried a bouquet of fresias, roses, and hydrangeas. The intimate reception was filled with love, joy, and plenty of tasty treats; Michael Bublé's "Everything" was the song to which they danced their first dance as husband and wife.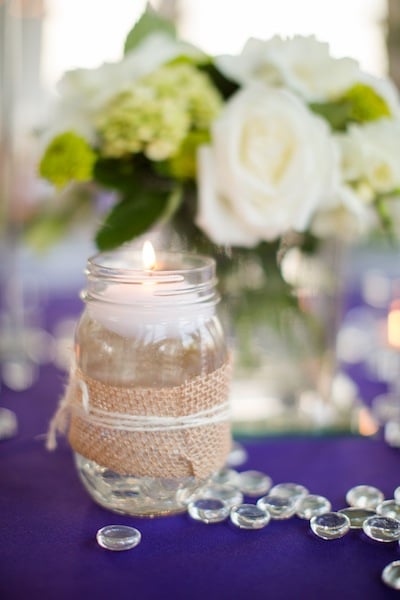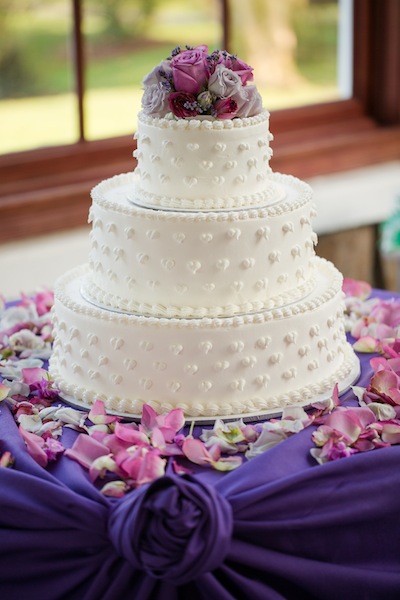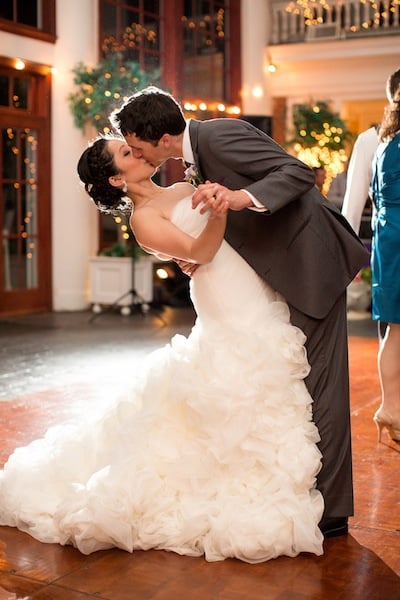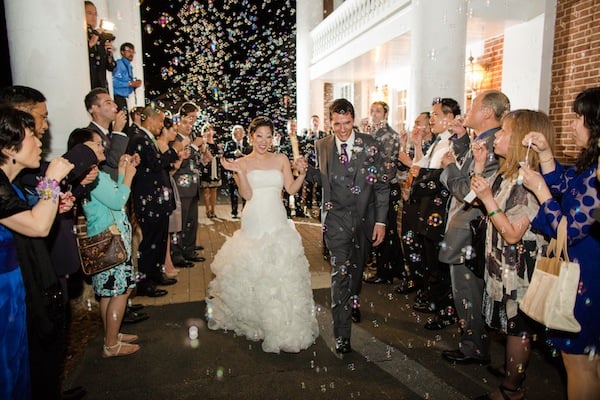 Details:
Photographer: Katelyn James Photography
Cake: Kogibow Bakery
Wedding Cake Flavors: Almond and raspberry
Flowers: Melissa Sylvain of My Wedding Flowers
Caterer: Better Events Catering
Music: Ian Lade of Digital Sound Services
Invitations: Melissa Coleman of Wooden Spoons Kitchen
Four Words That Describe the Wedding: Beautiful, emotional, unforgettable, perfect
Honeymoon Spot: Turks & Caicos