Matthew Eisman had the perfect plan for proposing to Renee Sharrow, whom he met through mutual friends the previous year—it would be on the beach, on the first night of their vacation in Kauai, Hawaii. As fate would have it, when the big day came, the airlines lost Renee's luggage, delaying their arrival at the hotel and spoiling Matt's plans for a midnight stroll. So he switched gears slightly, and the next night, following an entertaining luau, Matthew, an account executive, suggested the couple split a bottle of Champagne by the water. "As we're sitting on the beach under the stars and talking, Matt all of a sudden gets on his knees and proposes," recalls the bride, a director of public relations for the Park Hyatt in Washington. "It was the sweetest thing. I couldn't stop crying." A trip was saved, a proposal fulfilled, and an engagement underway—all culminating in a beautiful, elegant October wedding.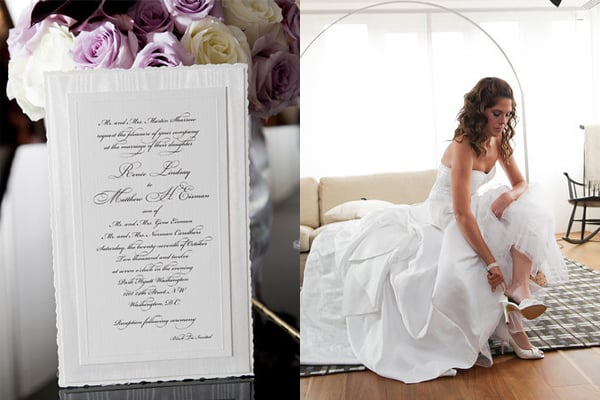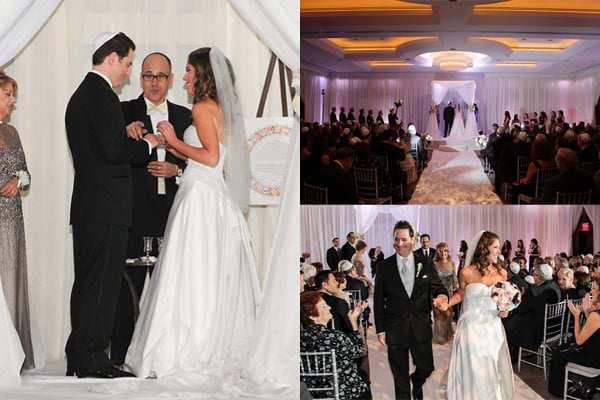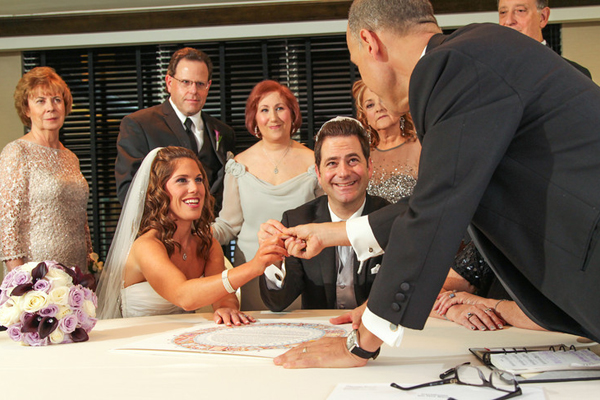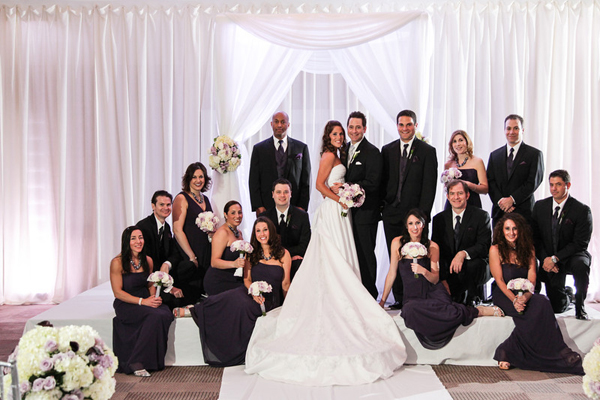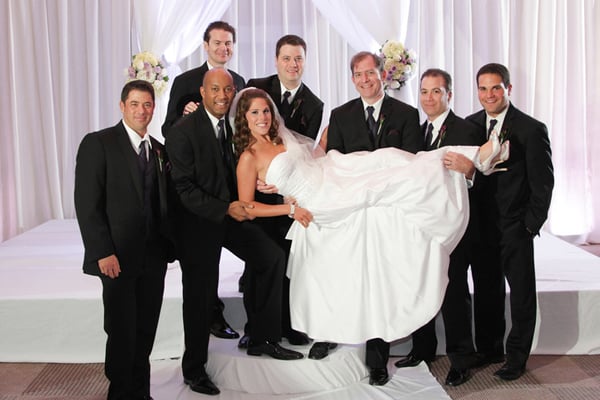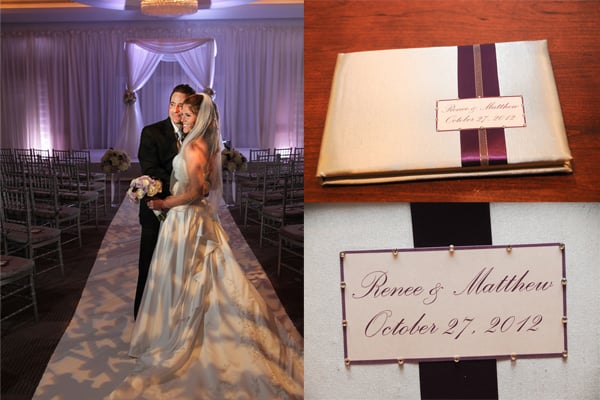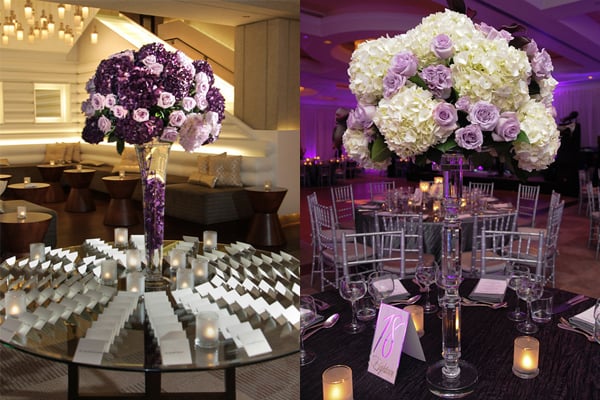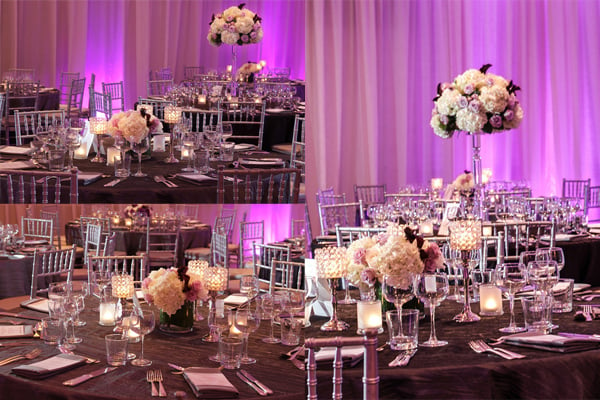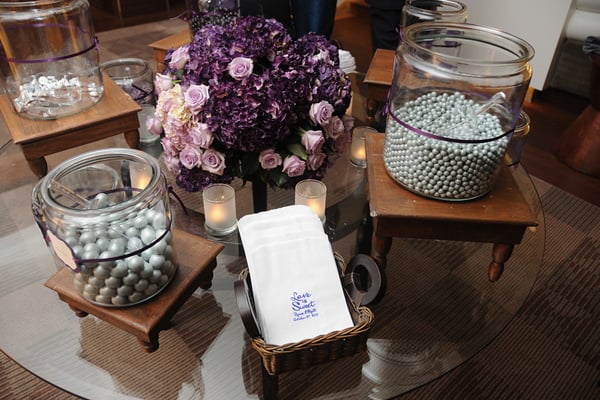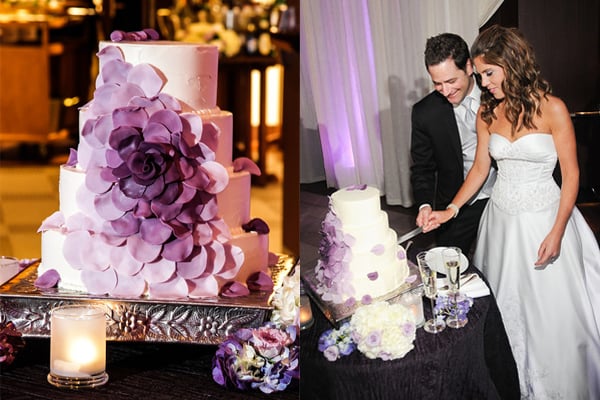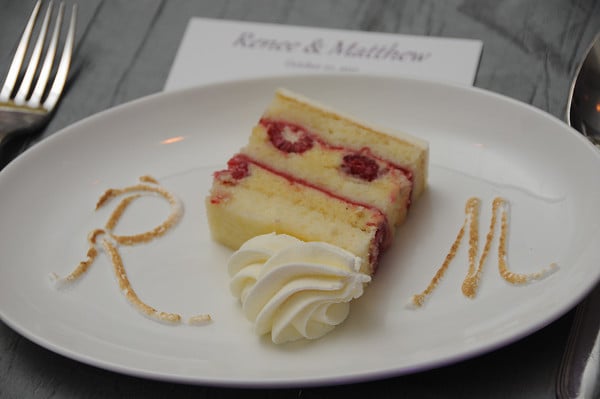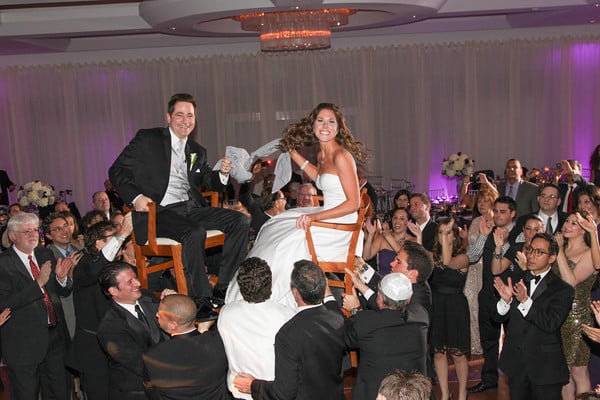 Details:
Photographer: Len DePas Photography
Wedding Venue/Caterer: Park Hyatt Washington
Event Coordinator: Michael Deltette, Park Hyatt Washington
Bride's Gown: David's Bridal
Groom's Tux: Black by Vera Wang, Men's Wearhouse
Hair/Makeup: Megan Stevens, Ira Ludwick Salon
Florist: Da Vinci's Florist
Wedding Flowers: Bouquets of white and lavender roses and purple calla lilies, calla lily boutonnieres, white hydrangeas and lavender and white roses on the chuppah, and white and purple hydrangeas and lavender and white roses for the table centerpieces and room decor.
Cake: Chef Peter Brett, Park Hyatt Washington
Invitations: Truly Yours
Favorite Detail: "The white uplighting during our ceremony. With the white lights, white drapes, and silver chairs it looked like a wonderland. Leaves in lights going down the aisle added to the wonderland feel. Another favorite detail was our names in lights in the center of the dance floor of our reception," says the bride.
Biggest Surprise of the Wedding: Renee's father loves techno music, so, unbeknownst to everyone, he had asked the band to play some techno songs. "At the end of the wedding, after they finished their last set, they switched over and started deejaying techno and dance songs, and everyone went crazy. The dance floor was packed—it was great ending to a great night," says Renee.
Videographer: Video Express Productions
Music/Entertainment: Primetime from Washington Talent
First Dance Song: "All I Want Is You" by U2
Wedding Theme: Modern and elegant
Honeymoon Spot: Oahu, Hawaii, and Maui, Hawaii
Where They Currently Live: Arlington, VA