It was chance that brought Sarah Forrester and Erkan Orman together. Sarah, who is from London, and Erkan, who is from Istanbul, met in Washington while Sarah was completing an 18-month postgraduate internship with Marriott International, where Erkan works as a systems area director. After the duo had a coincidental run-in while on separate trips to Las Vegas with friends, they returned to Washington and had a proper first date. They clicked, and a romance began that continued for two years, even after Sarah had to return to England after her internship. The couple committed themselves to a long-distance love affair, flying between DC and Europe, making memories together from Paris to Istanbul. "However, at the end of every vacation was the dreaded return flight—neither of us can forget the heart-wrenching moments as we waved goodbye at the airport," says Sarah, who eventually settled stateside and is now a senior catering sales executive with Marriott.
During one of Sarah's first trips back to Washington to visit Erkan, the couple discovered a diary hidden inside a bench by the Georgetown waterfront. "It was filled with various entries from others who had paused there. Some were lighthearted and fun; some were deep and meaningful," says Sarah. "My entry in the diary told the story of how we had found one another, but also how were we were separated by where we lived. I finished [the entry] by hoping that someday I would be back in Washington for good, so we could be together forever."
Twelve months later, when Sarah traveled back to Washington, Erkan suggested they go to the bench and look at the entry she had written one year before. When Sarah picked up the diary, she realized it was a new book, with only one entry from Erkan, asking her to marry him. A wedding with the theme "love is a journey" followed on September 28 at the Ritz-Carlton Georgetown.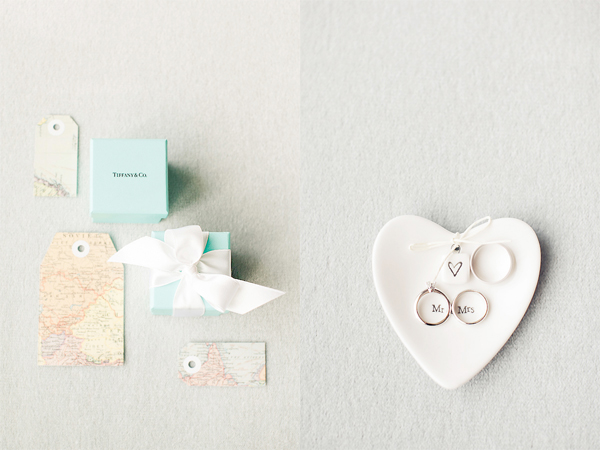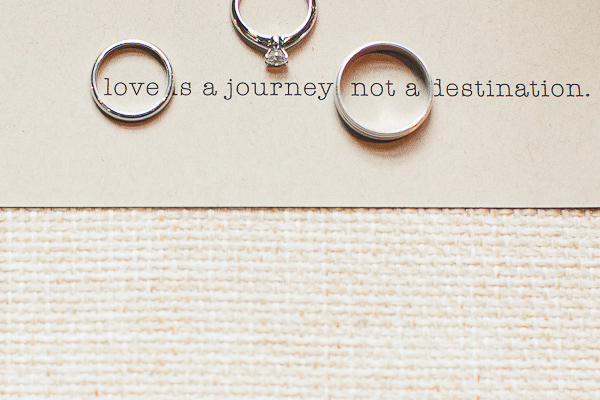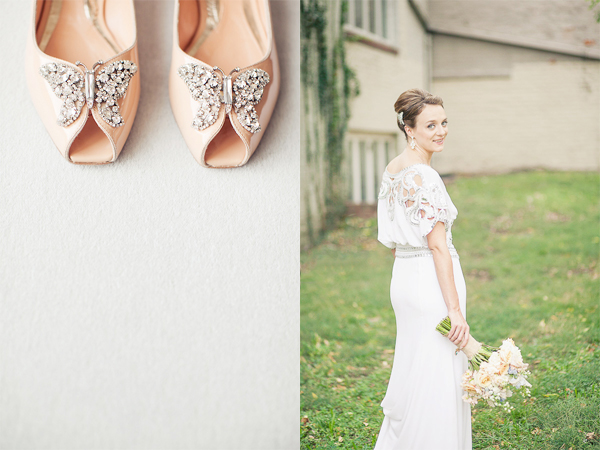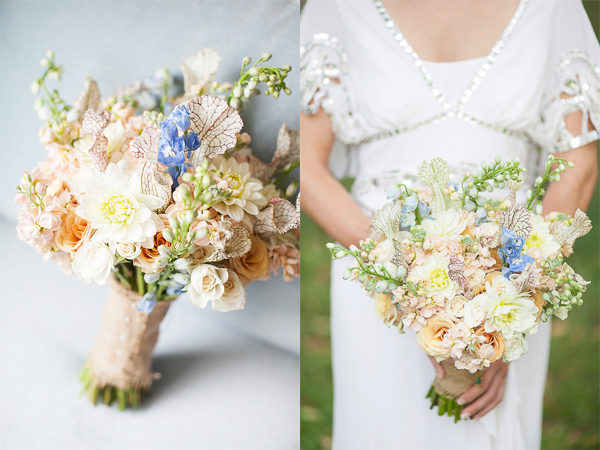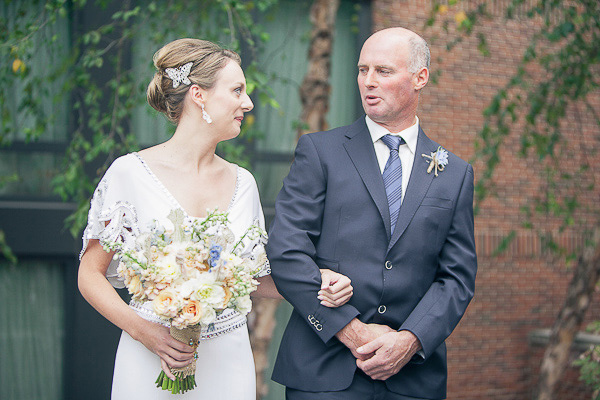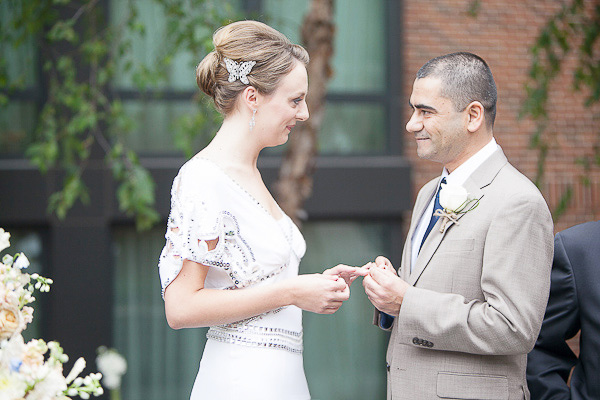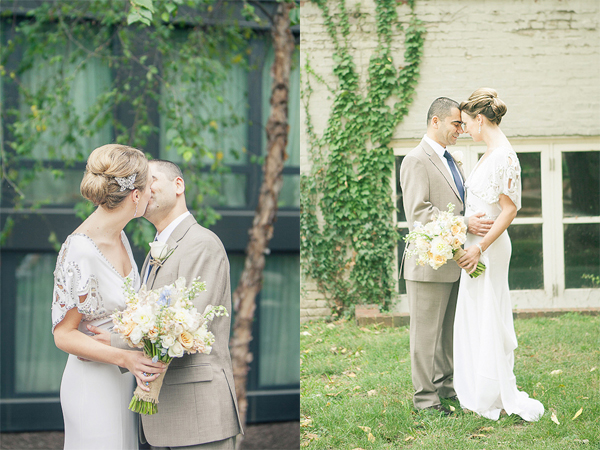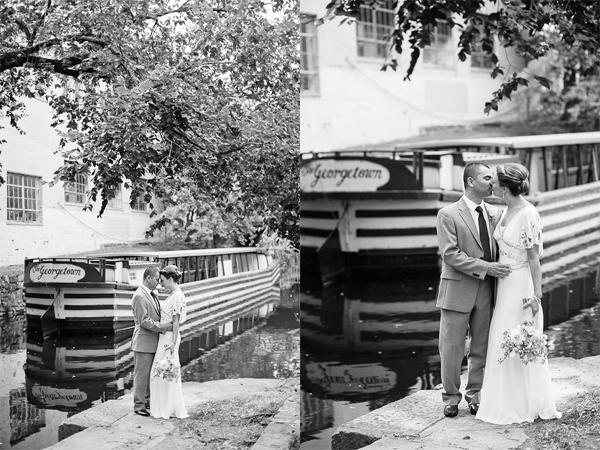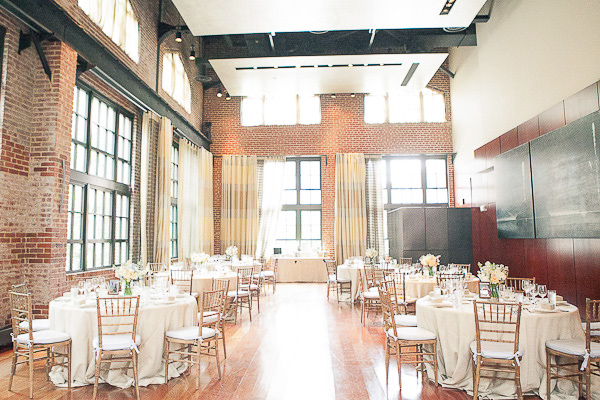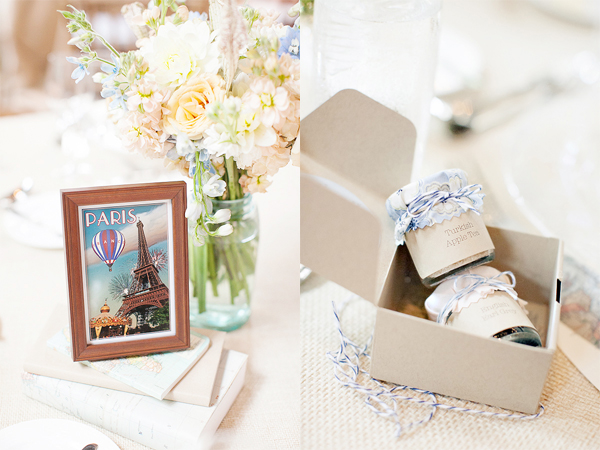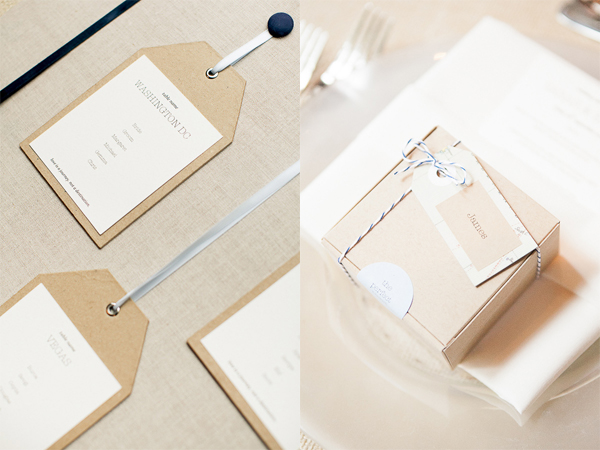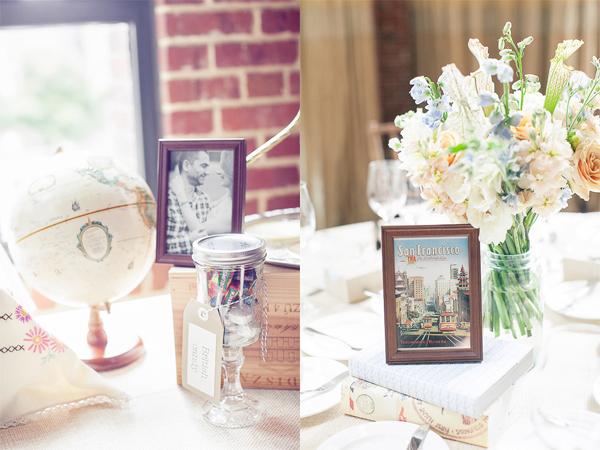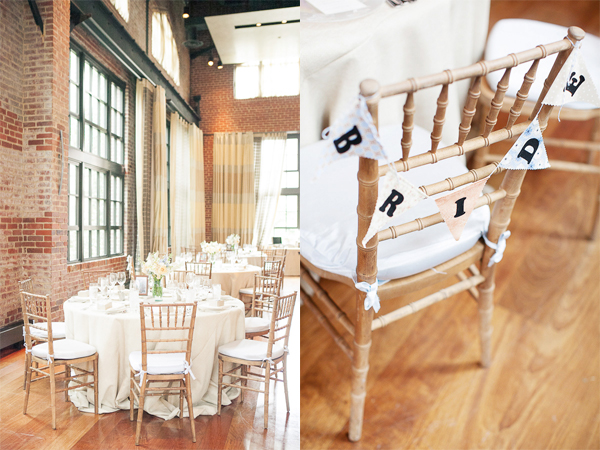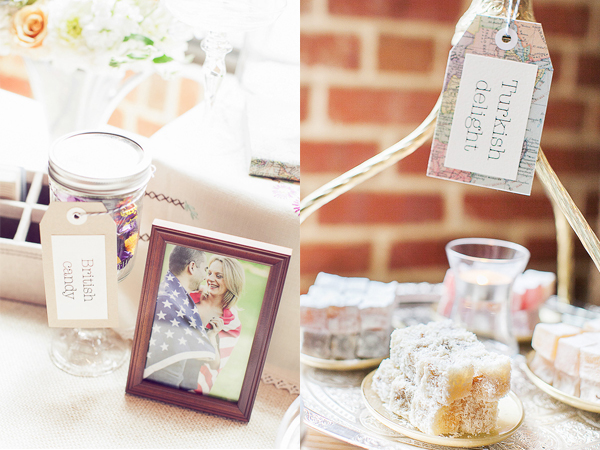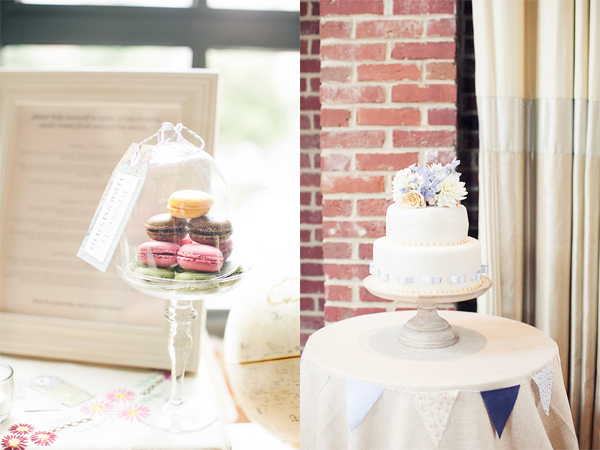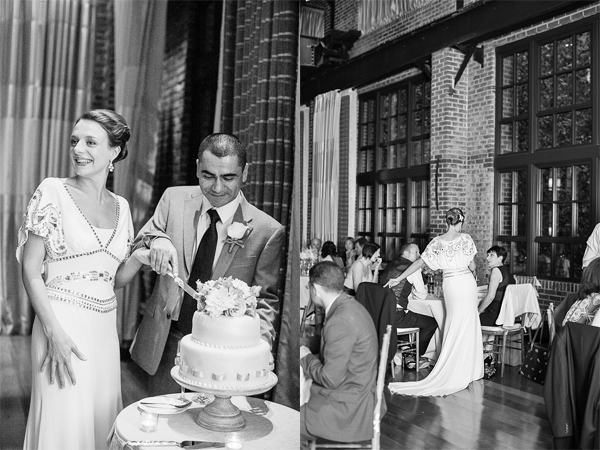 Details:
Photographer: Astrid Photography
Wedding Venue/Cake/Caterer: The Ritz-Carlton Georgetown
Wedding Coordinator: Lauren Mulvey, The Ritz-Carlton Georgetown
Officiant: Joan Phillips
Bride's Gown: Temperley London
Groom's Tux: Tommy Hilfiger
Hair: Ky Washington, Bridal Artistry
Makeup: Barbara Hill, Bridal Artistry
Florist: Petal's Edge Floral Design
Wedding Flowers: Pale blue delphinium, camel roses, peach stock, dahlias, saracenia, and white spray roses
Music/Entertainment: Bialek's Music
First Dance Song: "At Last" by Etta James
Invitations: DIY with the help of Paper Source
Favorite Wedding Detail: "I would probably say the wedding favors. I made them myself. Each guest received a small brown box containing a jar of Turkish apple tea and a jar of English Earl Grey tea. The label on the box read, 'The perfect blend.' Each box was wrapped with pale blue twine and tagged with a world map luggage tag that served as a name card," says the bride.
Biggest Surprise of the Wedding: Guest list. Guests flew in from all over the world to celebrate with us. It was amazing to share our day with them!
Wedding Theme: Love is a journey, not a destination. It was all about where we are from and the journey we had been on since we met.
Four Words That Describe the Wedding: Beautiful, detailed, laughter, family
Honeymoon Spot: England (to celebrate a second time with our extended family and friends), Istanbul, Tuscany and Rome
Where They Currently Live: Alexandria, Va.