Karina Akel and Matthew Devlin Keating met poolside, as rising juniors at George Washington University in 2004. They began a relationship that continued after graduation, as Matthew cofounded FoBoGro, a popular grocery store and sandwich shop on the GWU campus, and Karina, who is originally from Dubai, began working as the associate program officer at Meridian House, where she designs and manages cultural exchange programs.
When it came time to propose, Matthew opted for something romantic and low-key, fitting for a couple who values time together. He quite simply asked for Karina's hand after an evening at home, sitting at their dining room table, sharing a spread of cheese and Champagne. For the wedding, naturally at Meridian House, Champagne again played a role, with a cute free-flowing Bubbly Bar and an "Arabian corner," a nod to Karina's heritage and a fun and magical touch to the black-tie affair.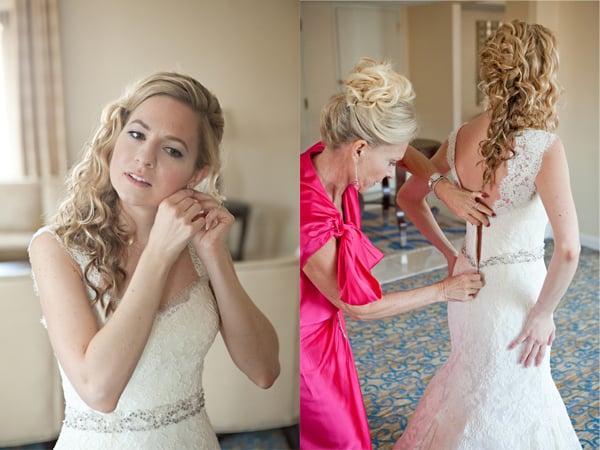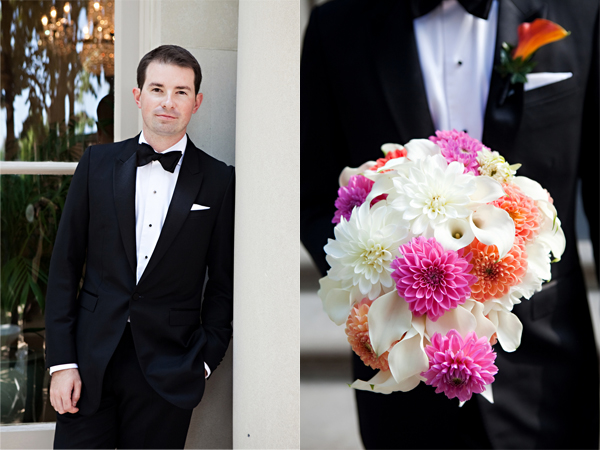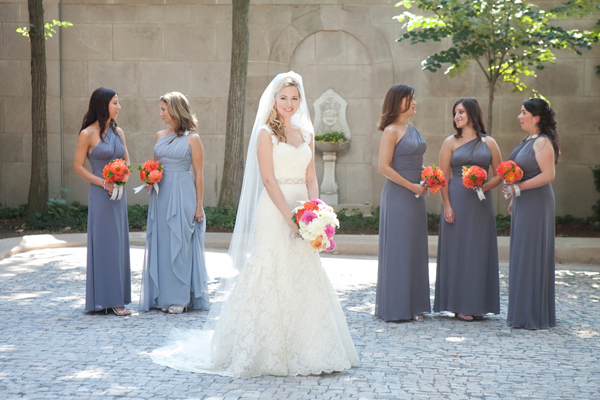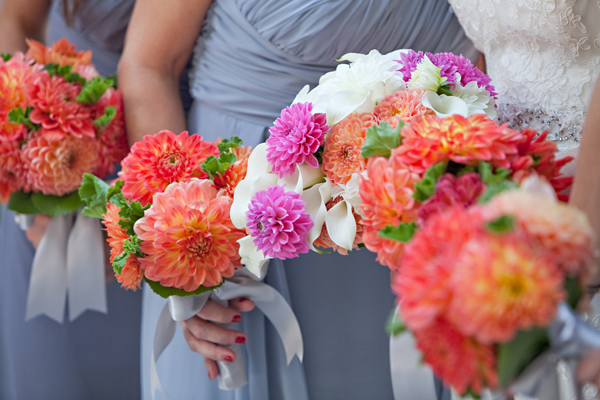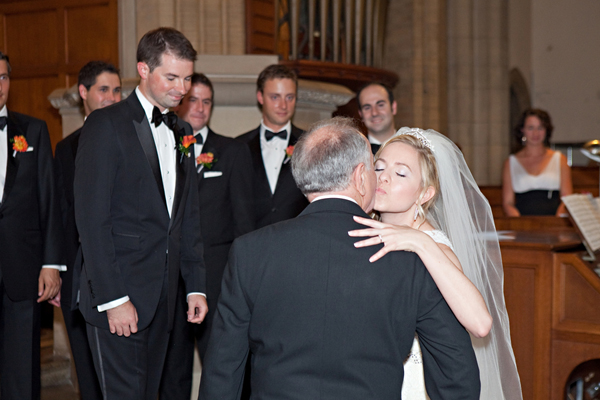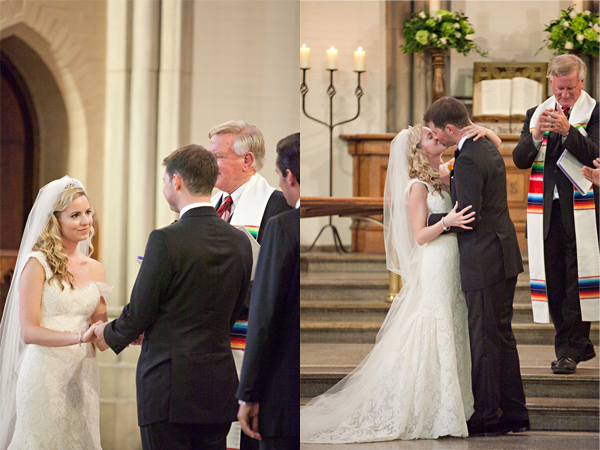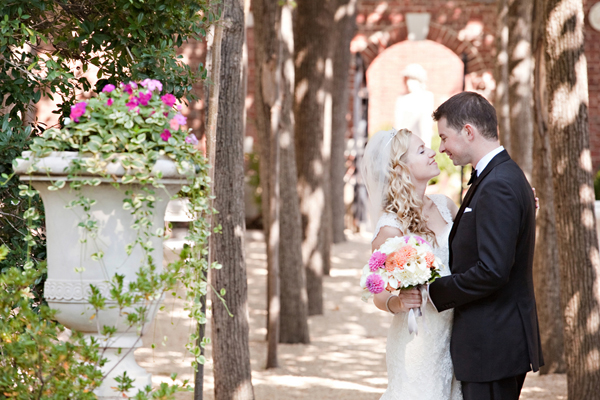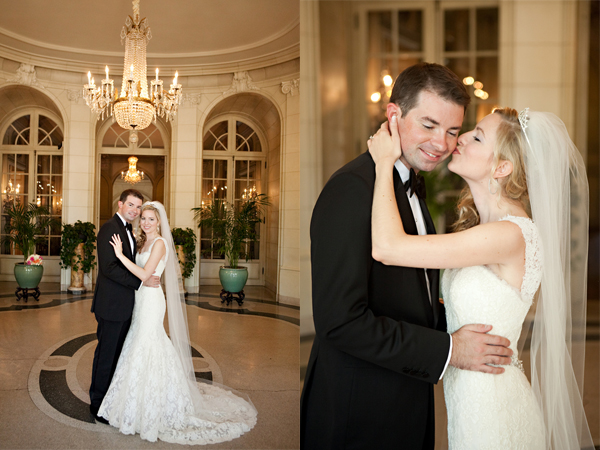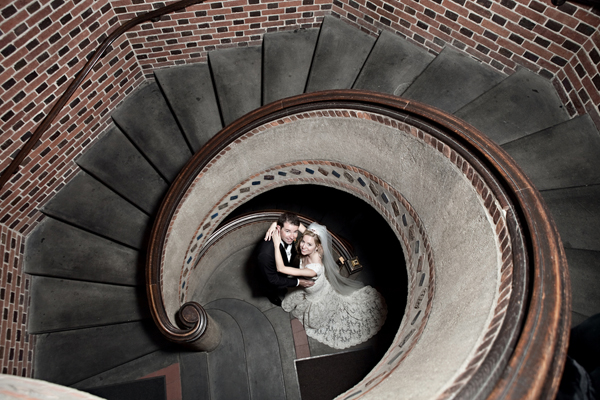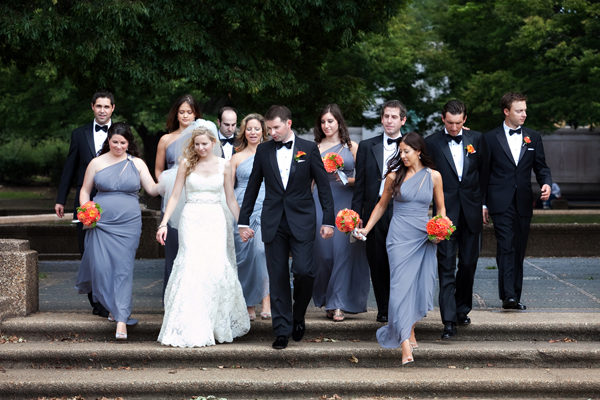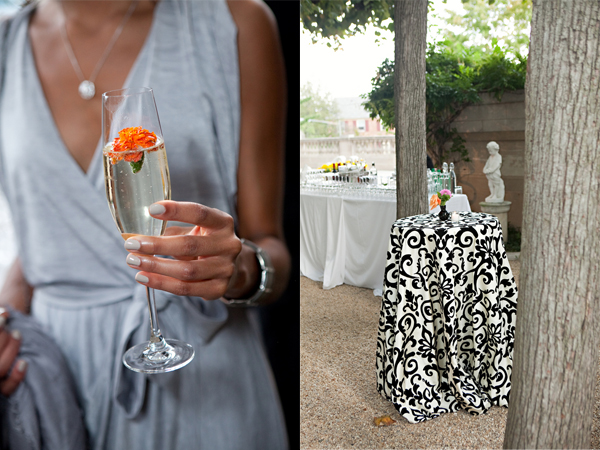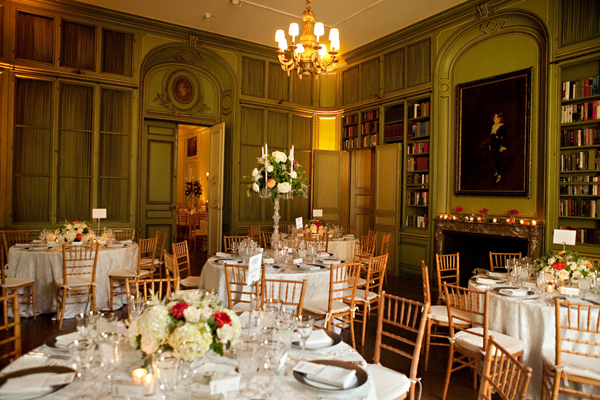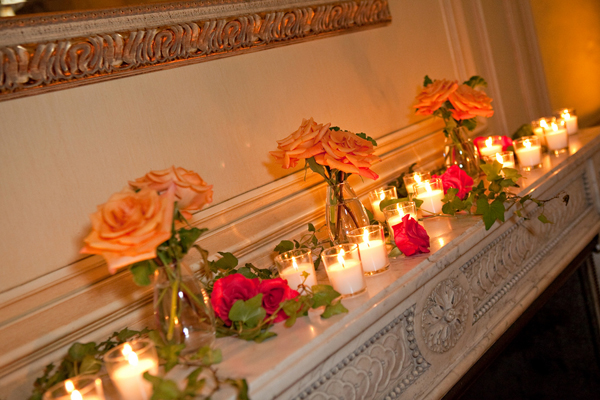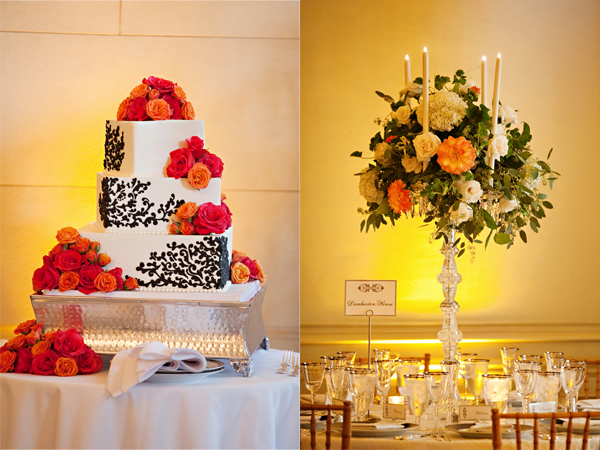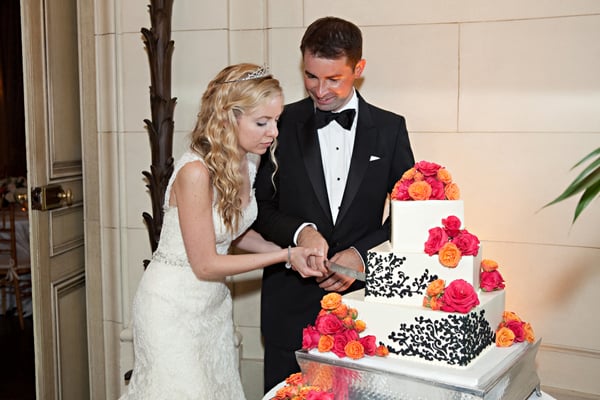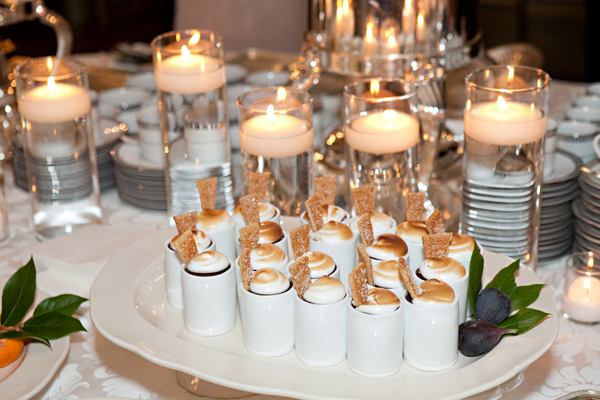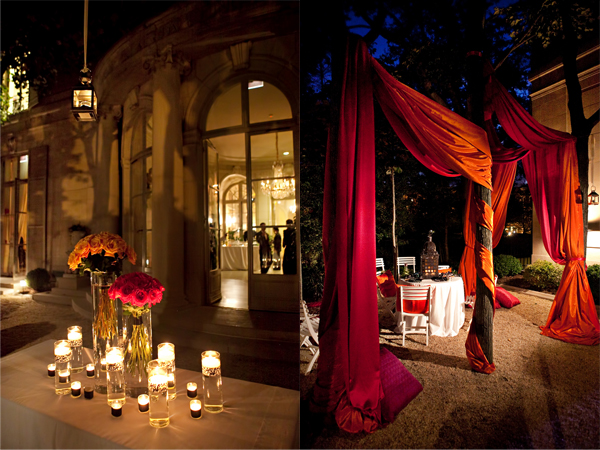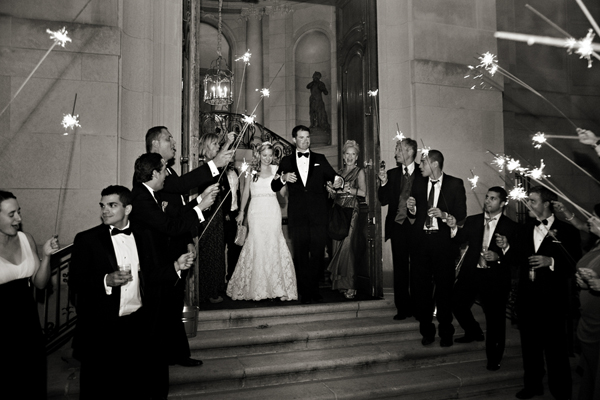 Details:
Photographer: Jan Michele Photography
Wedding Ceremony: Church of the Holy City
Wedding Venue: Meridian House
Wedding Coordinator: Pam Barefoot, Atrendy Wedding
Bride's Gown: Rivini, Carine's Bridal Atelier
Groom's Tux: Burberry Prorsum
Hair/Makeup: Sarah Lamb, Amie Decker Beauty
Caterer: Occasions Caterers
Cake: Fluffy Thoughts
Cake Flavors: The base tier was a marble cake with a candy bar crunch, and the top two tiers were white chocolate cake with raspberry jam and lemon buttercream.
Wedding Cocktail: Respect Your Elderflower Champagne and St. Germain cocktail
Florist: Amaryllis
Wedding Flowers: Ivory and white roses, hydrangeas, and calla lilies, accented with tangerine and fuchsia dahlias
Music/Entertainment: Millennium, Washington Talent Agency
First Dance Song: "La Vie en Rose" Louis Armstrong cover
Videographer: Jeff Schofield, Washington Talent Agency
Invitations: William Arthur
Favorite Wedding Detail: "Our favorite and most popular detail was the 'Arabian corner,' complete with draped material between the linden trees, two hookahs, a Moroccan-style lantern, and over-sized cushions."
Biggest Surprise of the Wedding: The mother of the groom breaking it down on the dance floor—she out-danced us all and has moves we didn't know about!
Wedding Theme: Black tie
Four Words That Describe the Wedding: Elegant, playful, warm, and bubbly. "The latter was helped along by our Bubbly Bar, offering various champagne concoctions to guests throughout the evening."
Honeymoon Spot: New Zealand's North Island and Bora Bora
Where They Currently Live: Dupont Circle, Washington, DC