Brigid Kelly and Andrew Zahn Jr.'s relationship began from a solid ground of friendship, formed when the two met as first-year students at Stanford Law School. "We were good friends for nearly a year before we started dating, so our transition into being a couple was pretty seamless," says Brigid, now a tax associate.
They dated for three years before a winter proposal in Washington, where they moved after law school. "I proposed on a cold night in early February in front of the living room fireplace in our Dupont Circle apartment," says Andrew, a corporate associate. "It was a quiet proposal, which I think was perfect for us." An equally intimate and romantic wedding would follow on May 18, 2013, at the scenic Meridian House.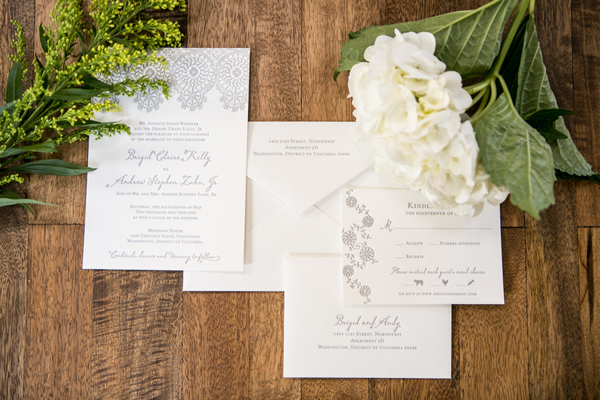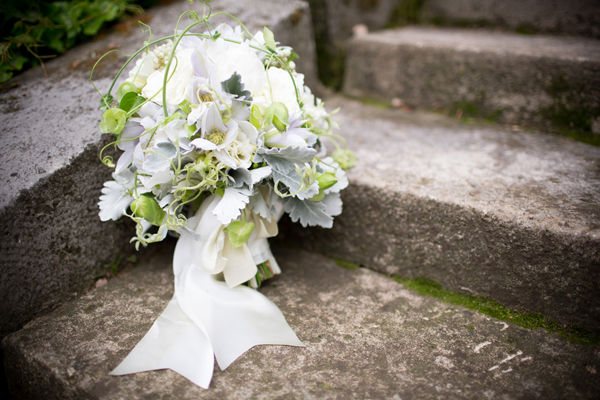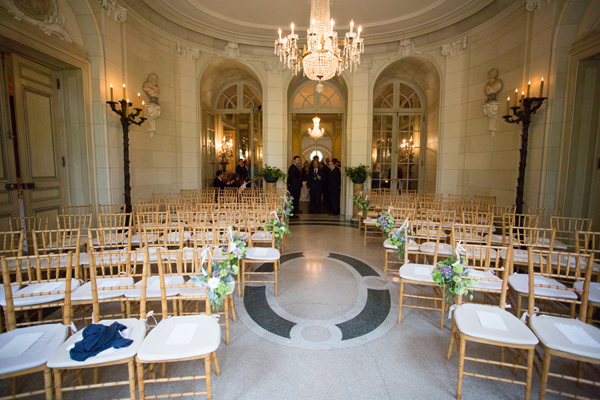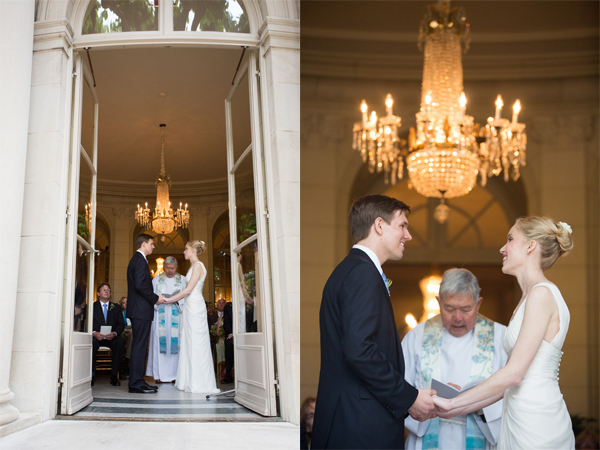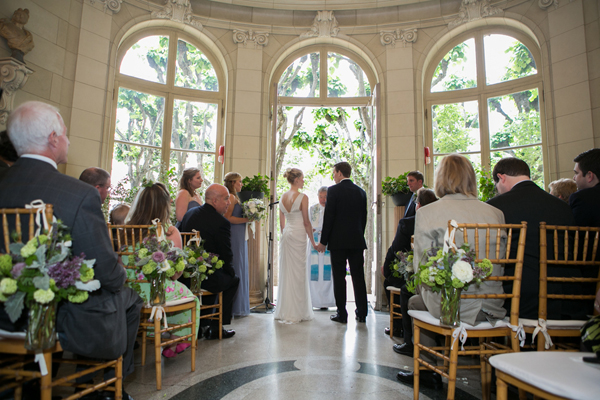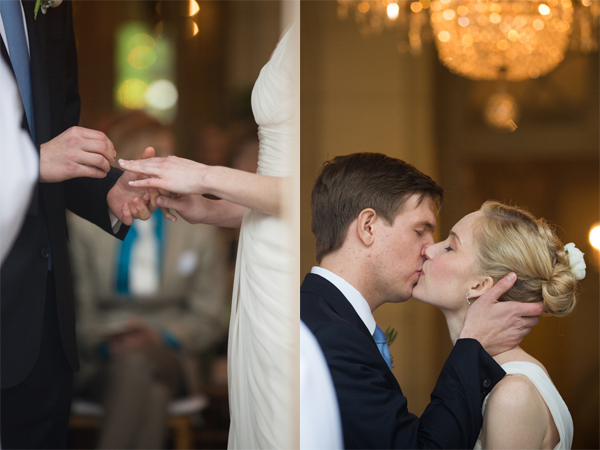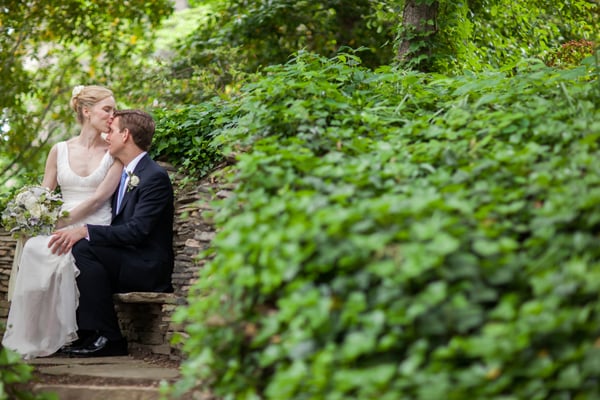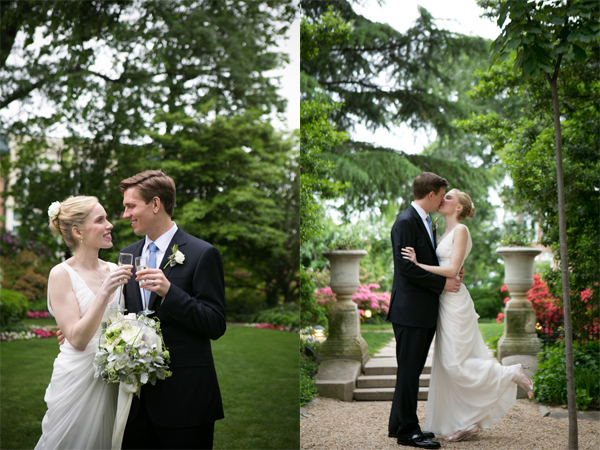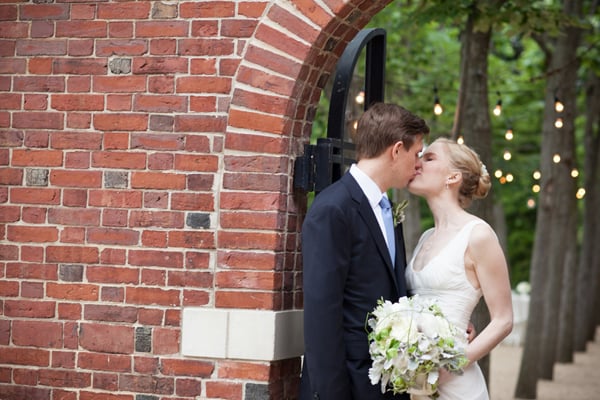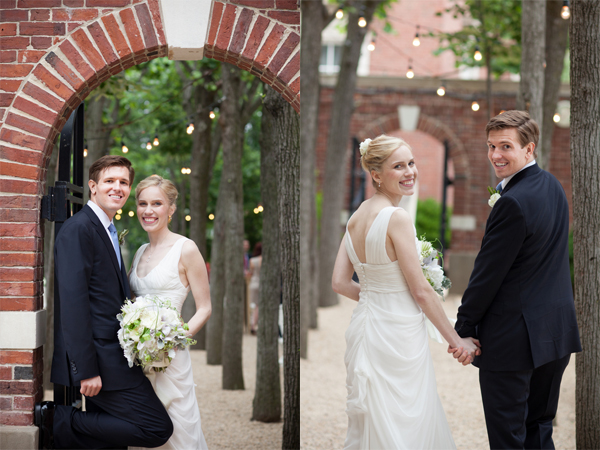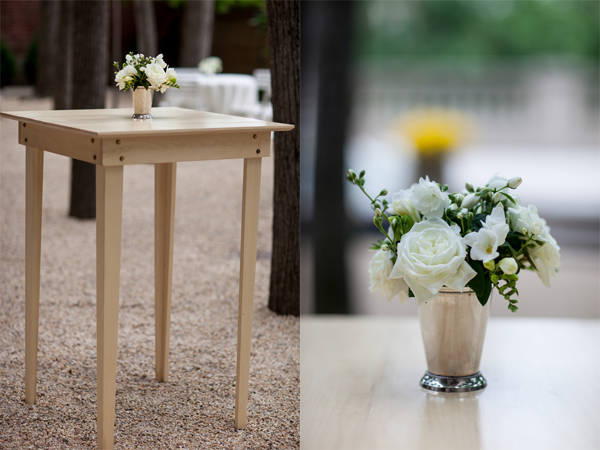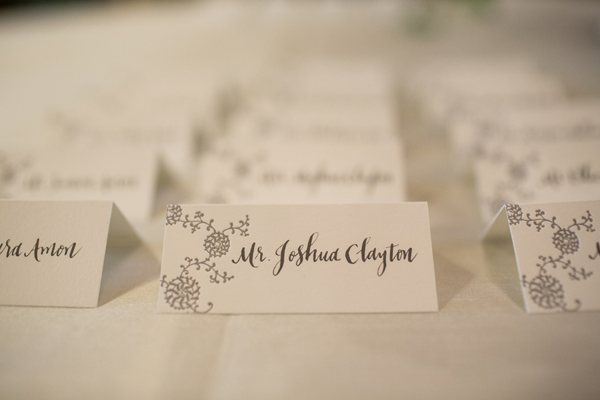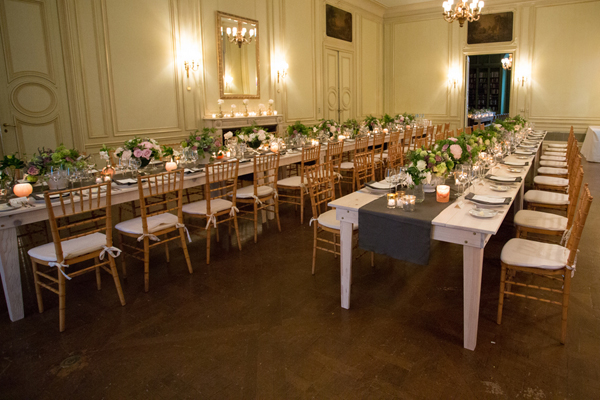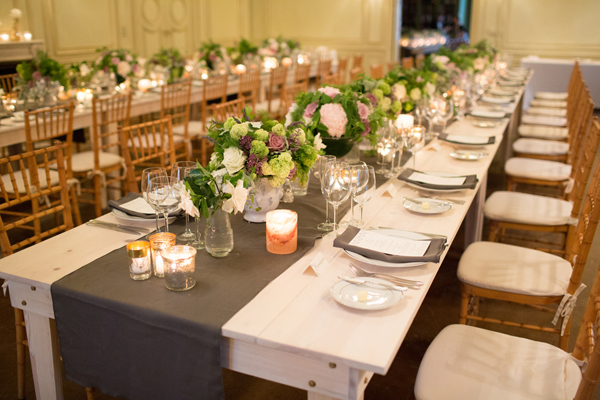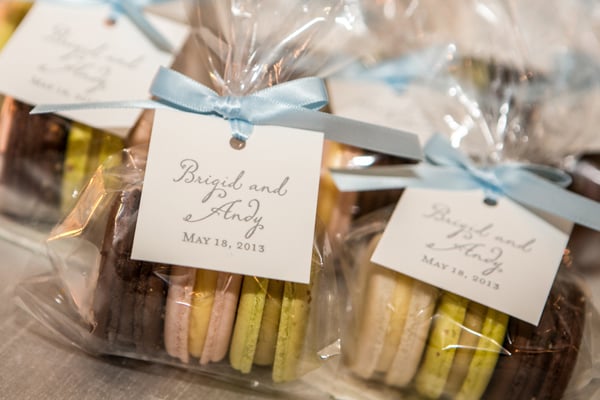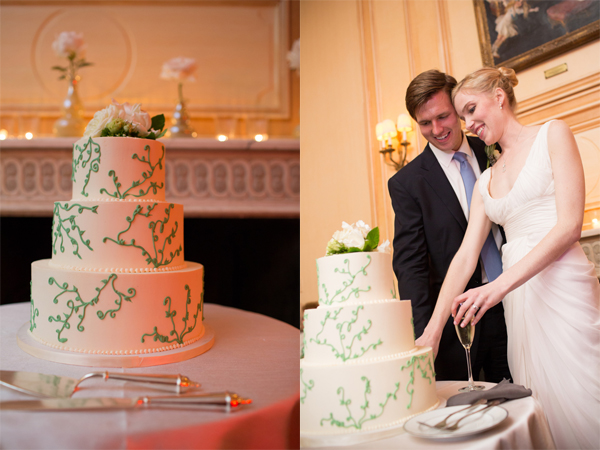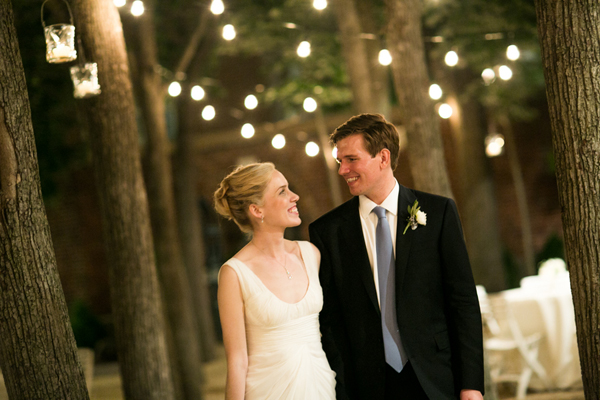 Details:
Photographer: Mary Kate McKenna Battles, Mary Kate McKenna Photography
Wedding Venue: Meridian House
Event Coordinator: Terri Eaves, Bash
Bride's Gown: J. Mendel, the Bridal Salon at Saks Jandel
Bride's Earrings: Borrowed from bride's older sister Elizabeth, but originally owned by the bride's grandmother, Hélène "Mimsie" Kelly. "We were very lucky that Mimsie, who is our only surviving grandparent, was able to participate in the wedding ceremony. She even wore the same outfit to our wedding that she wore to my parents' wedding in 1976," says Brigid.
Bride's Necklace and Engagement Ring, and Wedding Bands: Tiffany & Co.
Hair: Madeline Wade
Makeup: Kim Reyes
Groom's Tux: Ralph Lauren Black Label
Caterer: Well Dunn Catering
Wedding Drinks: Rosemary lemonade and bellinis
Cake: Fluffy Thoughts
Wedding Cake Flavors: Two tiers of white chocolate cake filled with alternating layers of raspberry American buttercream with fresh raspberries and lemon American buttercream, and one tier of banana cake filled with salted caramel and cream cheese
Flowers and Event Styling: Shawn Cossette, Beehive Events
Wedding Flowers: "My mom and Shawn did an amazing job selecting the flowers. There were so many beautiful flower arrangements at our wedding. There were garden roses, peonies, freesias, snowball viburnum, mint, geranium foliage, and dusty miller in my bridal bouquet. I also wore English garden roses in my hair," says Brigid.
Music/Entertainment: Cherry Blossom String Quartet for ceremony and cocktail reception, and 10 Spot, from Sam Hill Entertainment, for the reception. "Because Andy and I are both enormous Beatles fans, we had the string quartet play a number of instrumental versions of our favorite songs before and during the ceremony. I was also very grateful that 10 Spot was willing to learn and perform Neil Diamond's 'Brother Love's Traveling Salvation Show' for the father-daughter dance song. It was a pretty unconventional choice, but it was my favorite song growing up and my dad introduced me to it," says Brigid.
First Dance Song: "To Love Somebody" by the Bee Gees
Invitations: Aerialist Press
Calligraphy: Meant to Be Calligraphy
Transportation: Chariots for Hire
Wedding Favors: Macarons from Macaron Bee
Decor Details: "We emphasized our mutual love of Washington by using the names of DC neighborhoods—like Dupont Circle, Georgetown, and Adams Morgan—in lieu of table numbers," says Brigid.
Bride's Favorite Wedding Detail: "Andy and I came up with the idea of dedicating surprise readings to each other during the ceremony—each of which would be introduced and delivered by our respective mothers. The delivery of the surprise readings was definitely one of the most personal and moving moments of the wedding. I also felt very blessed to have had my childhood priest, Father Norman Ishizaki, fly all the way from Los Angeles to DC to officiate the wedding."
Groom's Favorite Wedding Detail: "Watching Brigid walk down the aisle. We decided to stick with tradition and not see each other before the wedding. I think that was really special."
Biggest Surprise of the Wedding: "Even though an overcast sky forced our wedding indoors, Andy and I both agree that this turn of events was ultimately for the best. We decided to hold our ceremony in a small but beautiful room filled with lots of natural light. It ended up lending our wedding a wonderfully intimate feel."
Wedding Theme: Rustic, quiet elegance. "I envisioned contrasting the stateliness of the house with rustic and unfussy flower arrangements and furniture," says Brigid.
Wedding Colors: Green, blue, blush, and slate
Four Words That Describe the Wedding: Intimate, romantic, classic, fun
Honeymoon Spot: St. Barth
Where They Currently Live: Brooklyn, New York