It was obvious to everyone from the start that Erica Shinham and Jacob Gaskill were meant for each other. They met at a church picnic not long after Erica moved to Virginia to begin a job as a reading specialist. Jake's family members thought the two would be perfect for each other and gave Erica numerous not-so-subtle nudges, but she was too shy to introduce herself. Instead, she busied herself with setting up one of the children's games and was approached by a little boy who turned out to be Jake's son, Brayden. A proper introduction between the two adults was finally established, and they spent the remainder of the picnic getting to know each other.
It didn't take them long to realize what everybody else already knew: They were meant for each other. Four months into dating, Jacob, an AutoCAD drafter, bought a ring and began looking for the perfect opportunity to propose. After spending Christmas Day with his family in Virginia, Jake couldn't wait any longer to ask for Erica's hand in marriage. He enlisted the help of her brother-in-law and set up a plan, then packed a suitcase for himself and Brayden and made the drive to Pennsylvania, where Erica was spending the holidays with her family.
When Jake arrived, unbeknownst to Erica, her brother-in-law gave her a note that said to go outside. "When I opened the front door, Jake was standing on the front porch with a ring in his hand, and Brayden was jumping up and down giggling next to him," she says. Seven months later, a summer wedding full of DIY touches followed at Early Mountain Vineyards.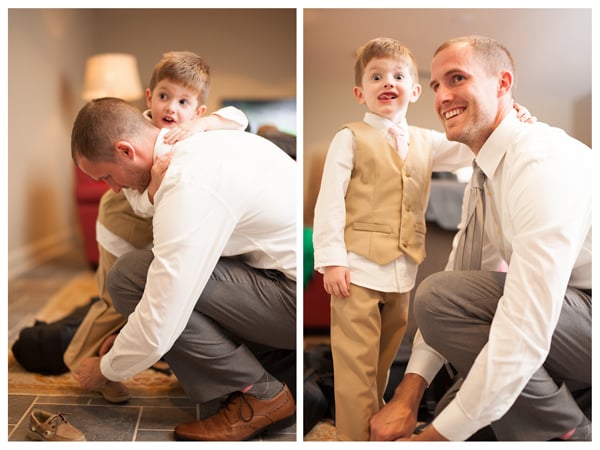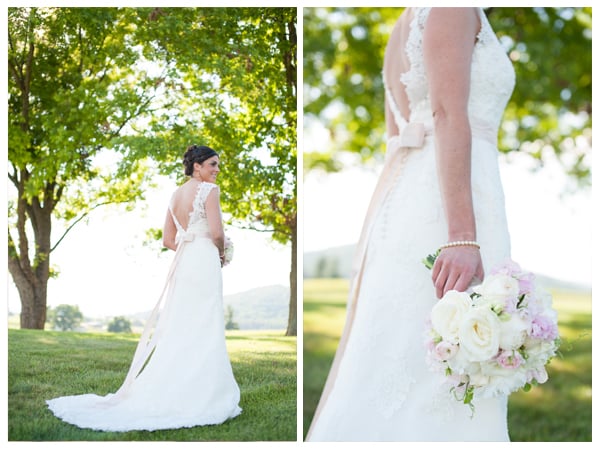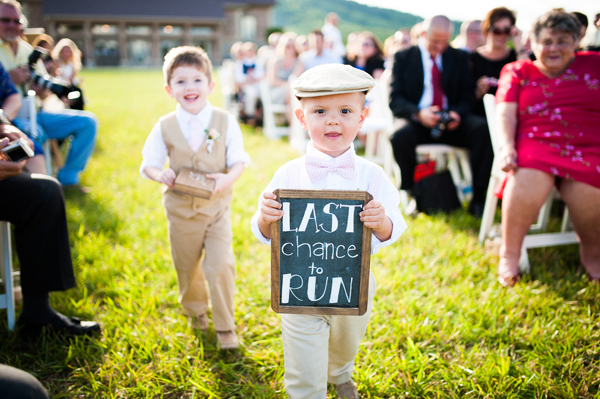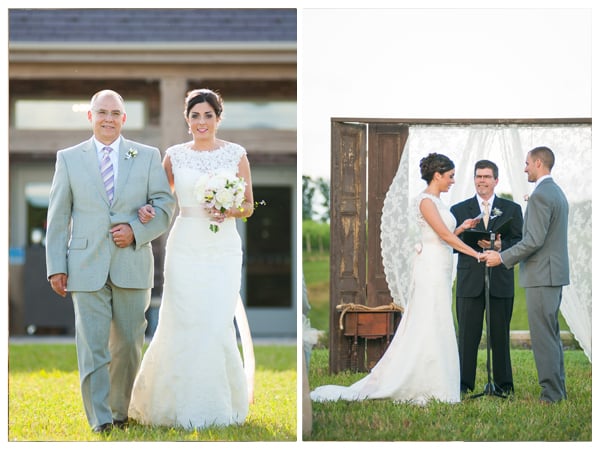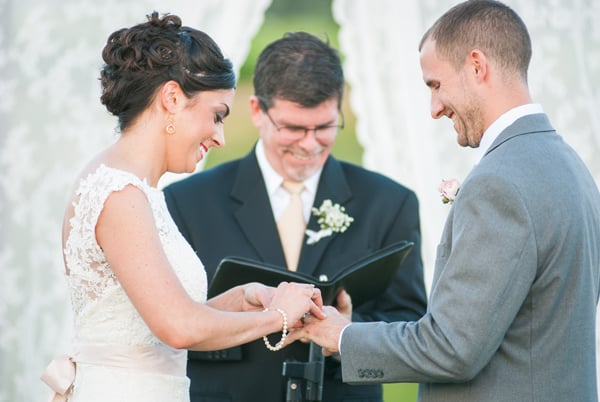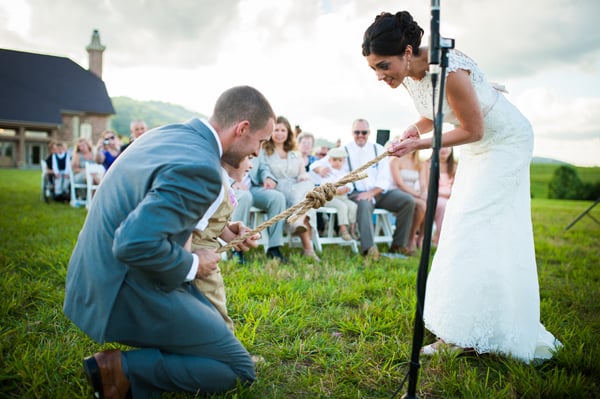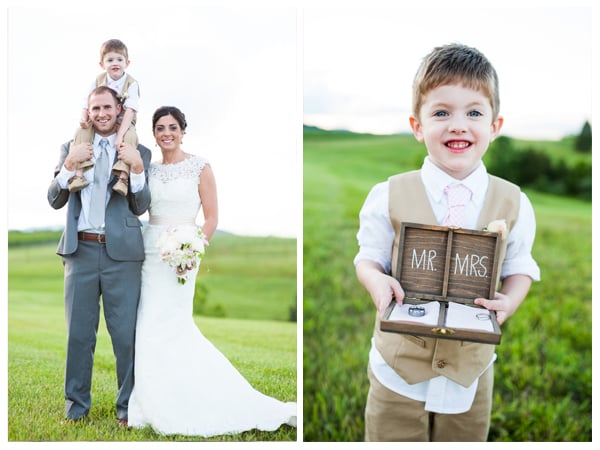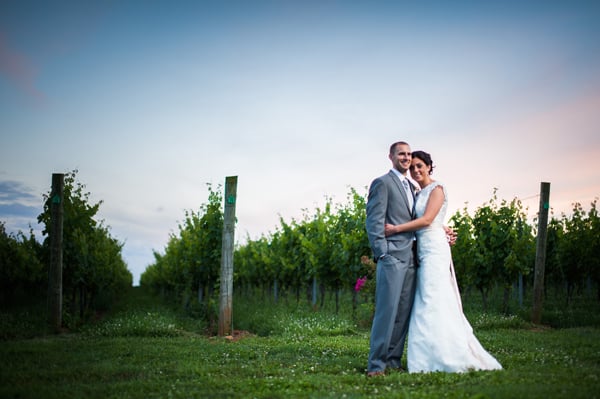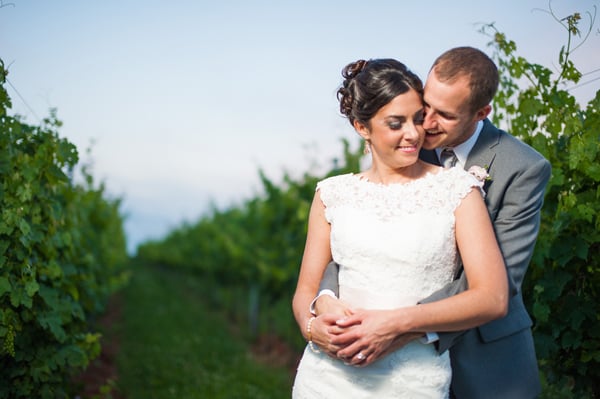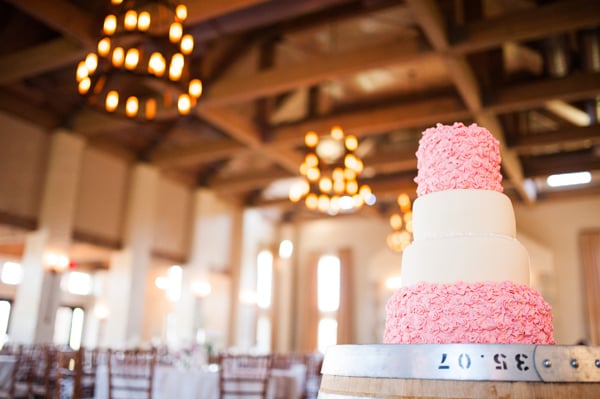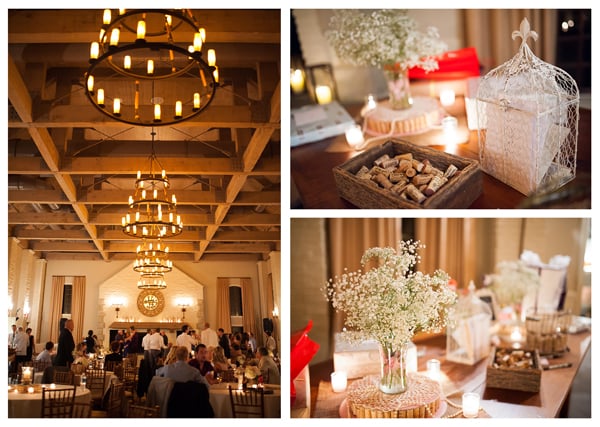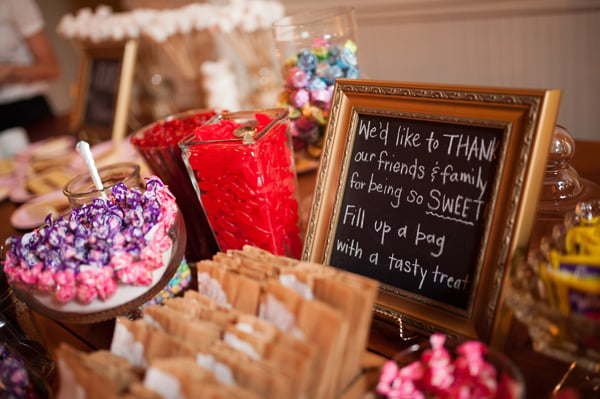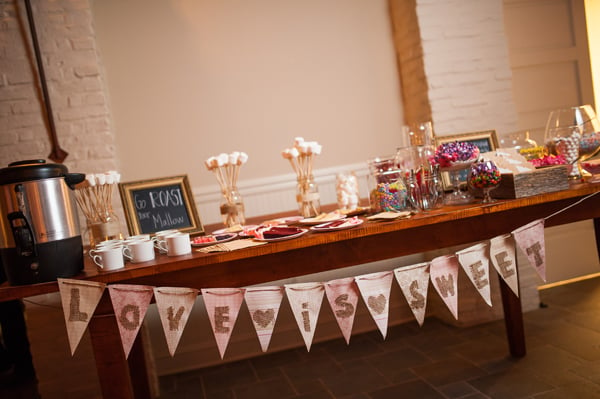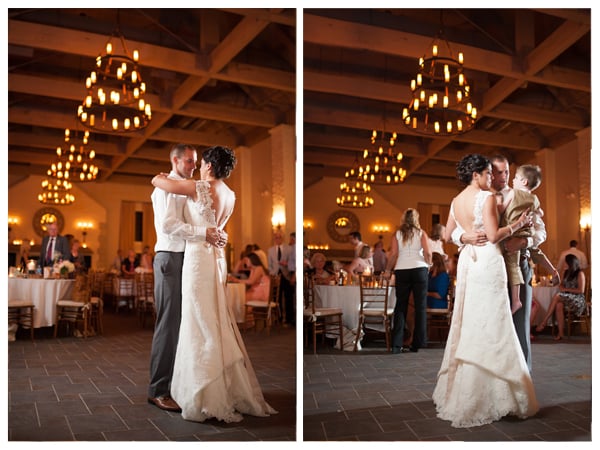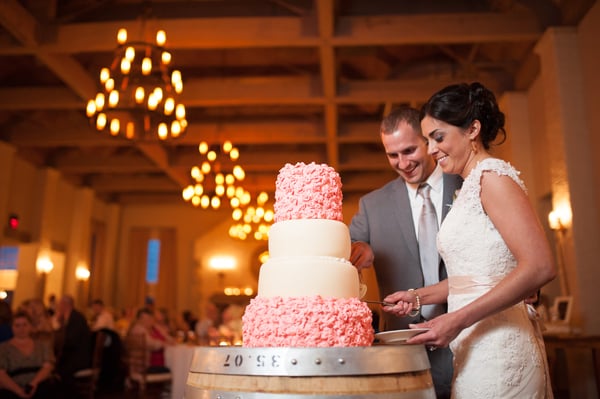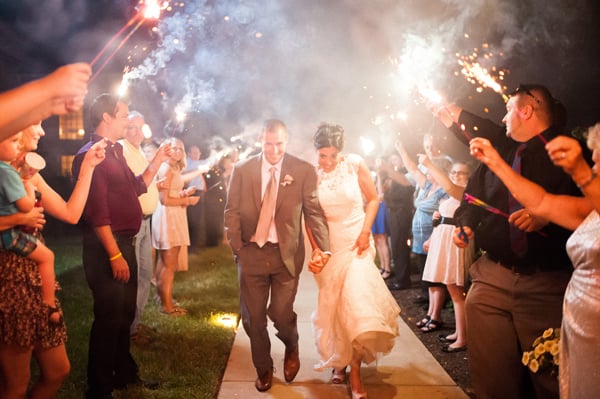 Details:
Photographer: Uriah Baet Photo and Design
Wedding Venue: Early Mountain Vineyards
Bride's Gown: Mori Lee
Groom's Tux: Jos. A. Bank
Caterer: Dinner at Home
Cake: Christee Brindzik, the Cakeree
Wedding Cake Flavors: Red velvet and white cake with raspberry filling
Florist: Sugar Magnolias
Wedding Flowers: Bundles of baby's breath, hydrangeas, peonies, and sweet pea
First Dance Song: Ray LaMontagne's "You Are the Best Thing"
Bride's Favorite Wedding Detail: "My bouquet with my mother's brooch."
Groom's Favorite Wedding Detail: "The arbor, made out of vintage shutters and lace curtains that set the stage for the ceremony, handmade by Erica's dad."
Biggest Surprise of the Wedding: "We surprised our guests by literally tying a knot. We wanted to tie Jake's son into the ceremony and symbolize us becoming not only husband and wife but a family."
Decor Details: "The floral centerpieces were all in honor of a family member who was no longer with us. As an honor to our grandparents we sent the flower arrangements home with them. They loved the personal touch."
Wedding Theme: "We wanted a wedding that was classy, romantic, and elegant without being too formal. We used a lot of burlap, lace, and blush pinks. We were definitely a DIY bride and groom."
Four Words That Describe the Wedding: Classy, romantic, elegant, country
Honeymoon Spot: Dominican Republic
Where They Currently Live: Locust Grove, Virginia