When Daniel Raphael met Rachel Gart, through mutual friends at a happy hour, he instantly knew she was the perfect woman for him. "The question was whether I could hold out long enough without saying something stupid for her to realize I was perfect for her too," he says. Lucky for him, Rachel was equally taken with the "goofball with some sweet dance moves," as she describes her first impression of him, and the two quickly bonded over their love of running and hiking, and the aspiration of climbing Mount Kilimanjaro.
Fourteen months later, Daniel, who works in real estate management, planned a proposal fit for his perfect woman. As Rachel got home from work one Friday, she was greeted with a rose petal path starting from the entrance of their apartment building leading into the elevators and onto the floor where their apartment is. Excited, Rachel exited the elevator only to find that the petals led to an entirely different apartment. "Daniel happened to be in the hallway, and I quickly rushed into our apartment bedroom to hide my embarrassment in thinking that the rose petals were for me," says Rachel, an attorney.
Once in the bedroom, Rachel saw a note taped to the back of the bedroom door. Inside were a series of texts and e-mails she and Daniel had exchanged over the course of their relationship. After she read them, Rachel went back into the living room to find it completely transformed. "Dozens of tea candles covered the room, my favorite flowers streamed from the ceiling, all of the light bulbs in the lamps were red, and draped over the dining room table was a tablecloth Daniel had made that said, 'You are nothing short of my everything,'" recalls Rachel. "As I burst into tears, Daniel got down on one knee and asked me to be his wife." The groom sealed the deal by sweeping Rachel away for a surprise weekend at a bed-and-breakfast in West Virginia.
Their wedding, which followed on September 1, 2013, at Leesburg's Raspberry Plain, was nothing short of spectacular.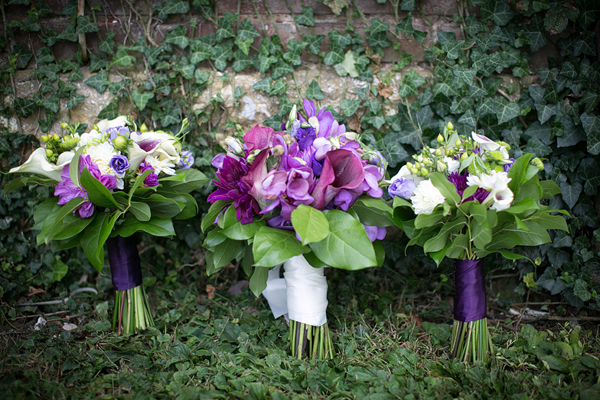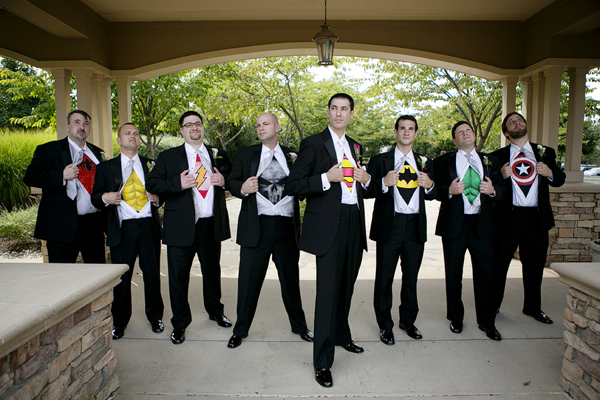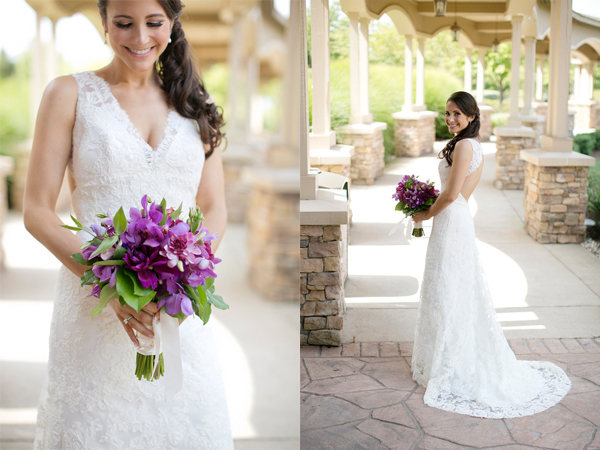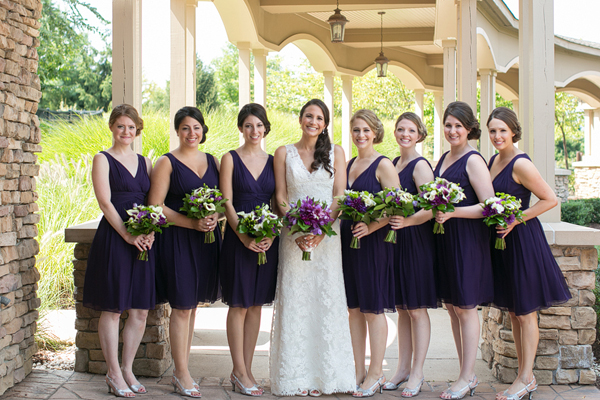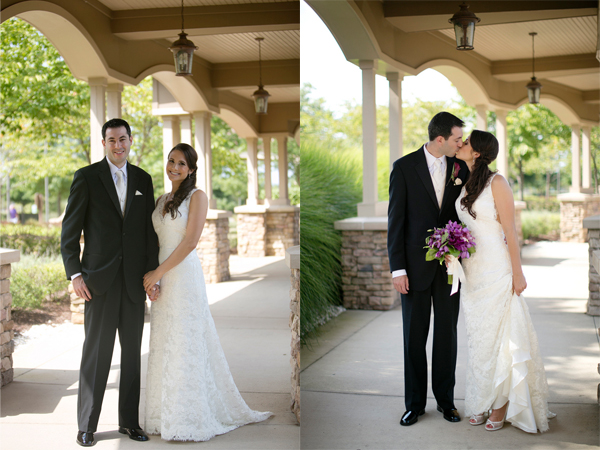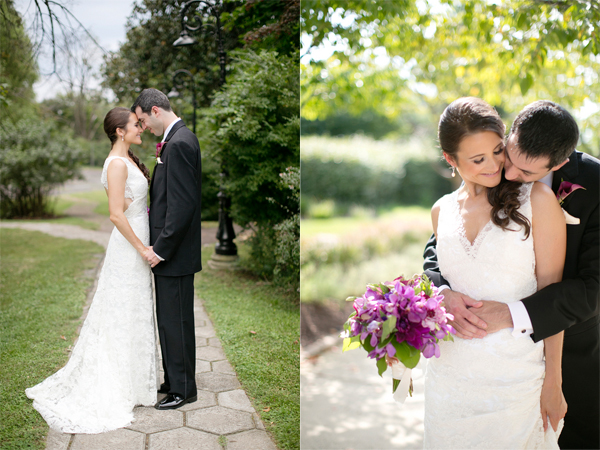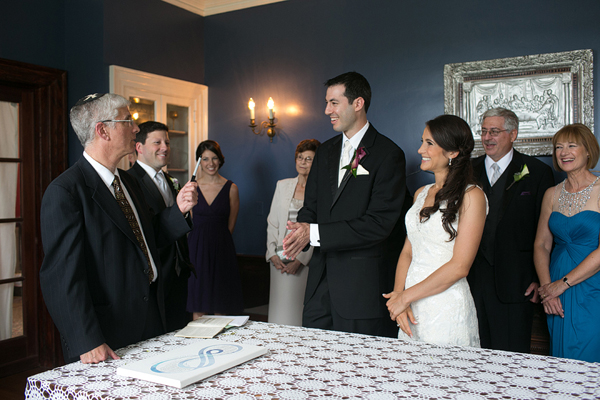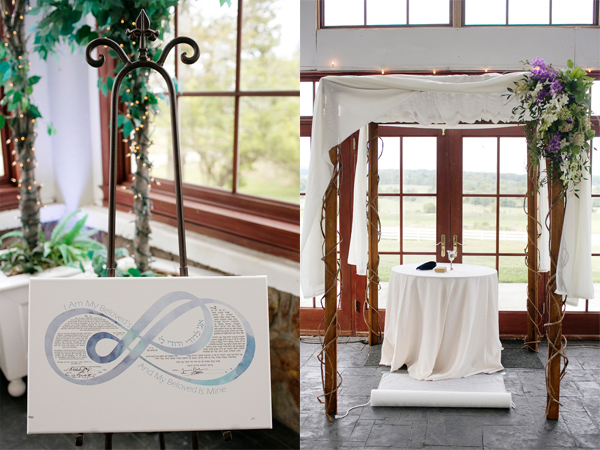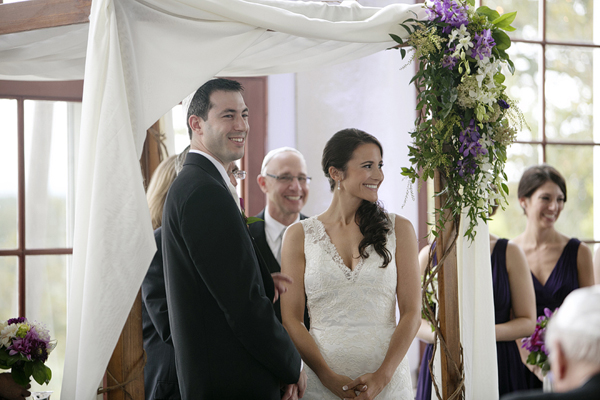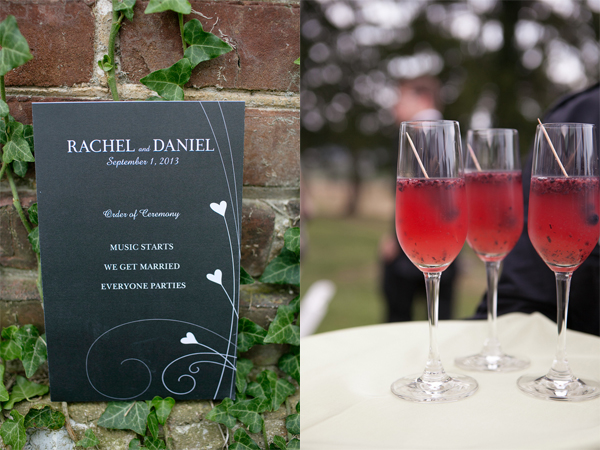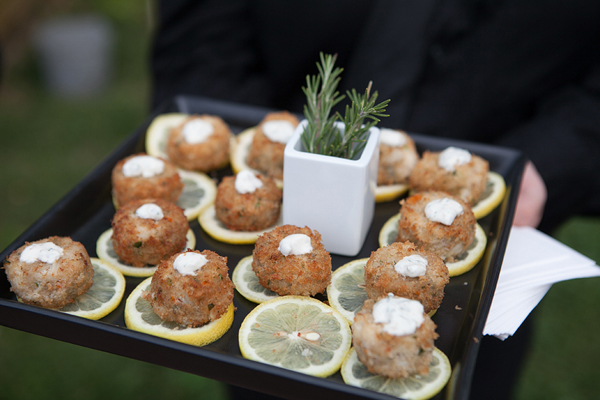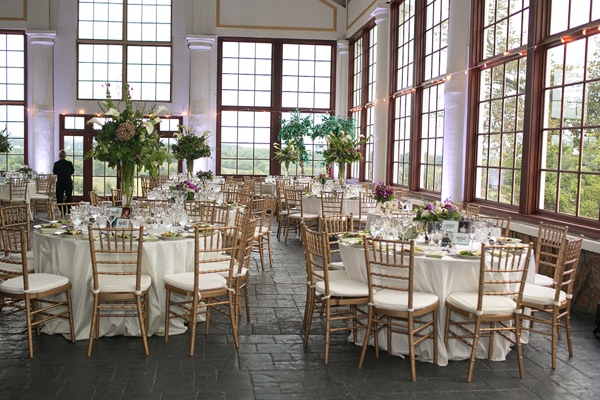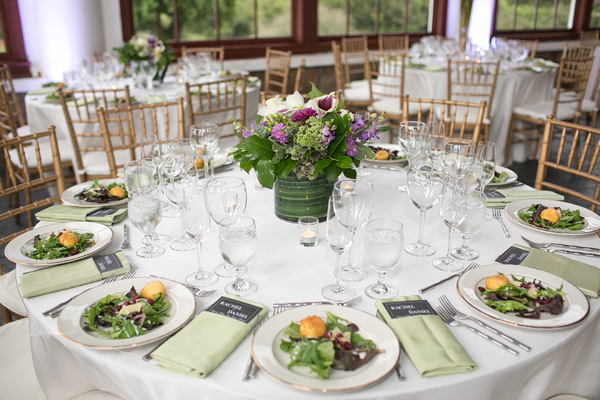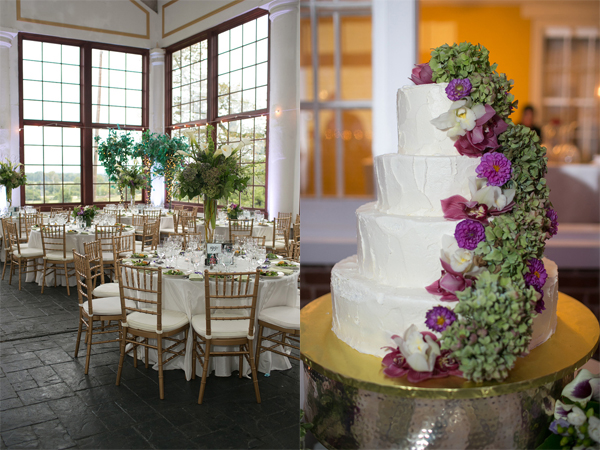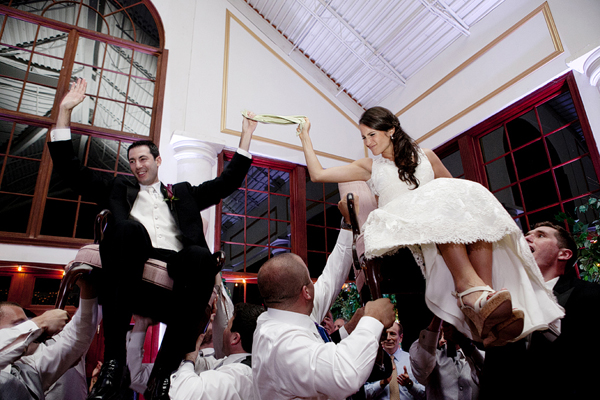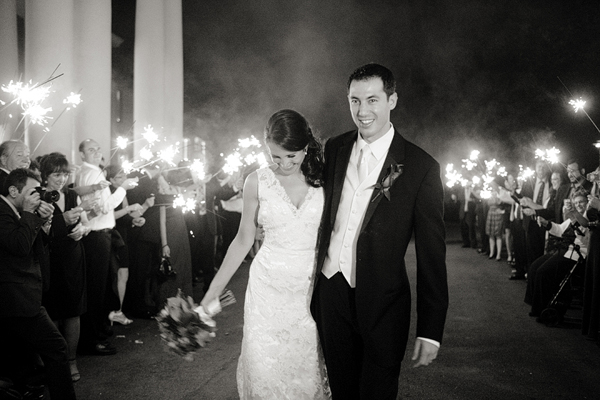 Details:
Photographer: Kristen Gardner Photography
Venue: Raspberry Plain
Event Coordinator: Maria Guerra, Raspberry Plain
Bride's Gown: Jim Hjelm, Ellie's Bridal Boutique
Groom's Tux: Calvin Klein, Men's Wearhouse
Hair: Mandy Hollinger
Makeup: Dawn Newsome
Caterer/Cake: Purple Onion Catering
Cake Flavors: Chocolate and vanilla cake with chocolate and vanilla buttercream icing
Cocktail: Blueberry Champagne sparkler
Florist: Growing Wild Floral Company
Flowers: Purple Naomi callas, Noorah blue orchids, purple/blue lisianthuses, deep purple dinner plate dahlias, and purple freesias for the bridal bouquet; Picasso callas, kermit mums, green hypericum berries, white and purple dahlias, white freesias, and white lisianthuses for the bridesmaids' bouquets; purple and green hydrangeas, deep purple dahlias, purple/white dahlias, toad lilies, purple lisianthuses, a few purple Noorah blue orchids, purple callas, purple freesias, green hypericum berries, and herbs for the low centerpieces; and medium tall curly willow, giant white callas, white and/or purple orchids, some antique hydrangeas, and greens for the high centerpieces.
Music/Entertainment: Prime Time, Washington Talent Agency
Videographer: Washington Talent Agency
First Dance Song: "Overwhelmed" by Tim McMorris
Invitations: The Dandelion Patch
Bride's Favorite Detail: "Under the chuppah was a small white bible that belonged to my grandfather, who passed in 2002. The bible was carried by my mother and all of her sisters, as well as my female cousins, at each of their weddings."
Groom's Favorite Detail: "The band was amazing. They did not stop the entire night and were out on the dance floor with the guests constantly running and jumping around."
Biggest Surprise of the Wedding: "The biggest surprise was that there was no surprise. We expected something to go wrong—bad weather, a wardrobe malfunction—but everything went off without a hitch!"
Favors: Dark and milk chocolate long-stemmed roses handmade by the mother-of-the-bride.
Decor Details: In place of a menu card was a list of "fun facts" about the bride and groom, leaving the guests to guess which each applied to before looking at the answer key on the back. Instead of traditional table numbers, each table was assigned a year from 1985 to 2013. Tables were marked with picture frames of the bride and groom in that specified year.
Theme: Purple with pops of lime green
Four Words That Describe the Wedding: Elegant, classy, fun, creative
Honeymoon Spot: Bali
Where They Currently Live: Arlington, Virginia