Short of ditching fur and leather, it may seem like there's not much you can do fashion-wise when it comes to helping the environment. In honor of Earth Day, we're here to tell you that's not true—as proven by stylish local blogger Rachel Mlinarchik.
With her DC-based fashion blog, My Fair Vanity, Mlinarchik puts a refreshing spin on a medium that can often feel tedious. Her relatively minimalist, classic style, with occasional pops of pattern and edge from brands such as Clover Canyon and Alexander Wang, perfectly fits the DC vibe—and nearly every accessory, shoe, and piece of clothing featured is fair-trade, organic, handmade, USA-made, upcycled, secondhand, or vegan. Mlinarchik speaks frankly about her passion for sustainability and human rights on MFV. "All unfair or unjust parts of my posted outfits remain anonymous, so we won't be tempted by their siren call," she writes on the blog, in an admirable display of commitment to the cause. "I've been doing this for a year now, and it is much easier than I thought it would be. I very rarely purchase something that is outside of the ethics of this blog, nowadays."
Scroll down for some of our favorite looks Mlinarchik has put together.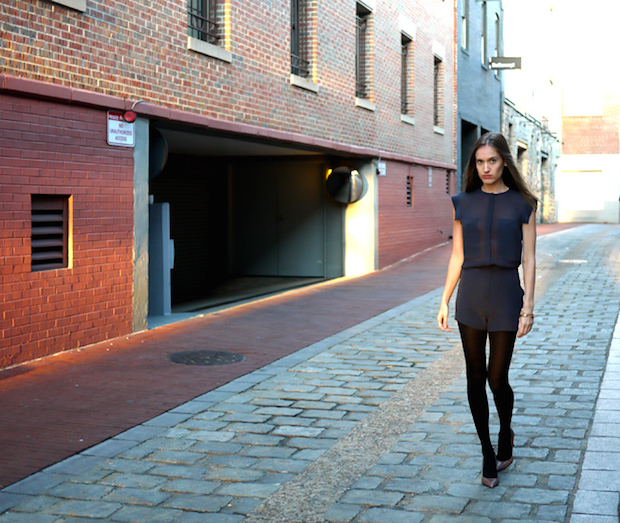 Secondhand romper by Alexander Wang; secondhand heels.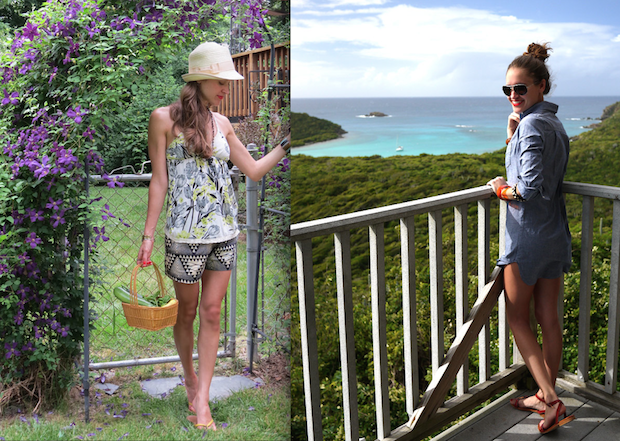 Left: Fair trade shorts by One Mango Tree; USA-made tank by Porridge. Right: Organic cotton tunic by Amour Vert; Spanish fair trade sandals by Pikolinos.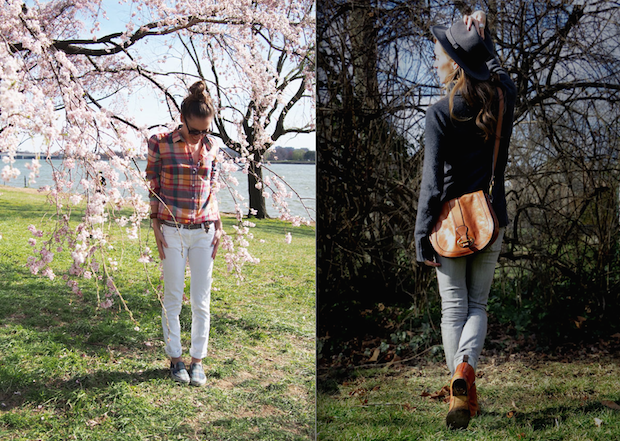 Left: USA-made skinnies by Rag & Bone; secondhand shirt and belt from Secondi; sustainable mango tree wood bangle. Right: USA-made Bailey Company for J.Crew hat; secondhand bag; recycled platinum and conflict-free diamond ring from Canada.