Faith Hunter, 43, owns the Adams Morgan yoga studio Embrace. The Louisiana native fell in love with yoga in the early 1990s, when she found that the discipline's meditation and mindfulness helped her cope as her brother was dying of AIDS. She has twice graced the cover of Yoga Journal.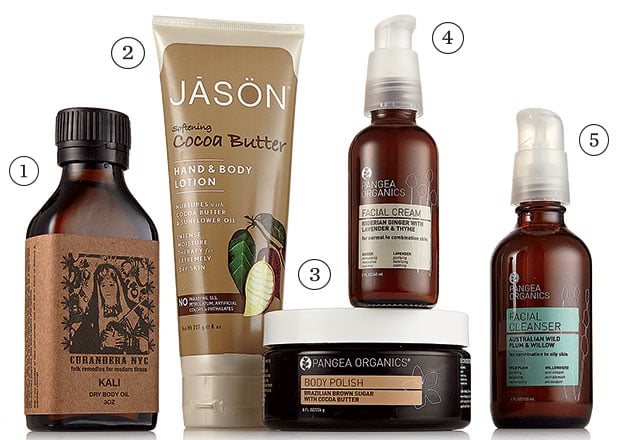 1. Mind and Body
"These oils are soothing and invigorating. I place them on my wrist and behind my ear. My faves are Kali and 'M' Blend." Curandera NYC Aromatic EO Blend, $45 at etsy.com/shop/curanderanyc.
2. Like Butter
"Jāsön cocoa butter is one of the best softeners for feet, hands, my entire body. The thick cream goes on silky and lasts all day." Jāsön Softening Cocoa Butter Hand & Body Cream, $7.97 at jason-personalcare.com.
3. Polish It Off
"To keep my skin baby-soft, I polish weekly with Pangea Organics Brazilian Brown Sugar Body Polish." Pangea Organics Brazilian Brown Sugar With Cocoa Butter Body Polish, $22 at pangeaorganics.com.
4 & 5. Fresh Face
"I've been using Pangea products over the past year. My face feels fresher, youthful, and I have had fewer breakouts." Nigerian Ginger with Lavender & Thyme Facial Cream, $38, and Australian Wild Plum & Willow Facial Cleanser, $30, at pangeaorganics.com.
This article appears in the July 2014 issue of Washingtonian.