Bruna and William's love story began in DC, where they met and exchanged e-mails for a week until their first official date. Their friends told them Newton's Table in Bethesda was a must-try, so they decided to have their first date there over dinner. Not only was their meal great, but their connection was, too—they left the restaurant hand in hand. Less than a year later they were living together, engaged, and in full wedding-planning mode.
With William being American and Bruna from Brazil, they decided on a centralized destination wedding in Cancun. Though the couple had some difficulties coordinating their wedding from the US with vendors in Cancun, the execution was so breathtaking and memorable they both say they'd do it all over again.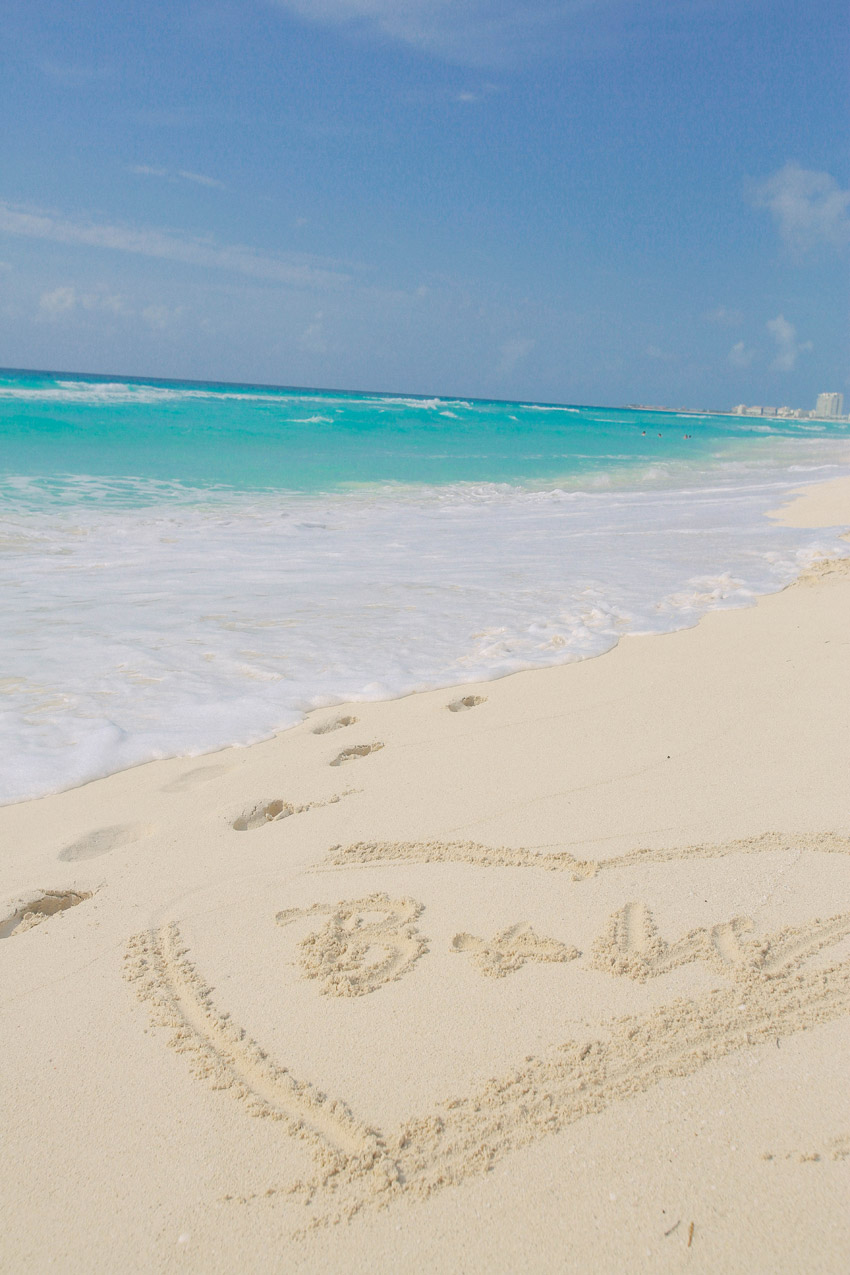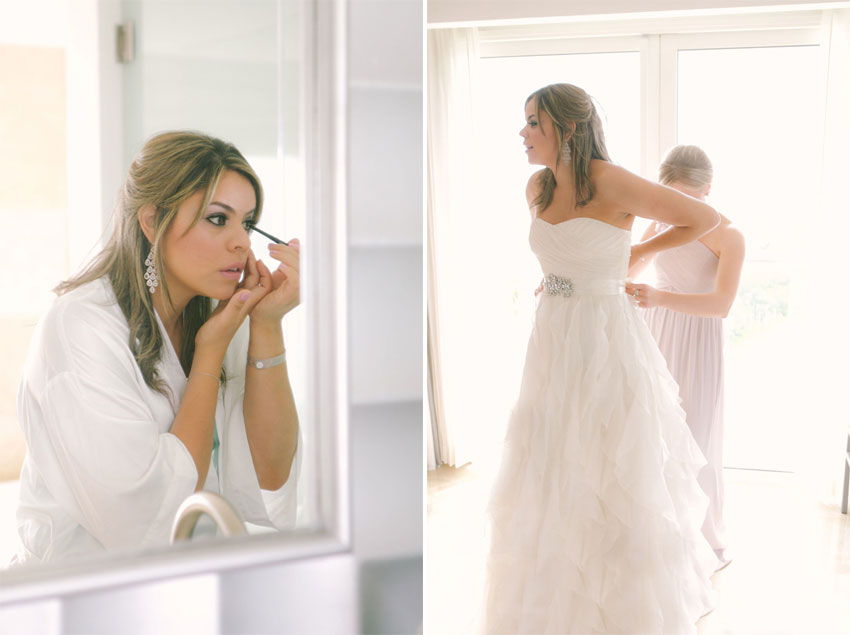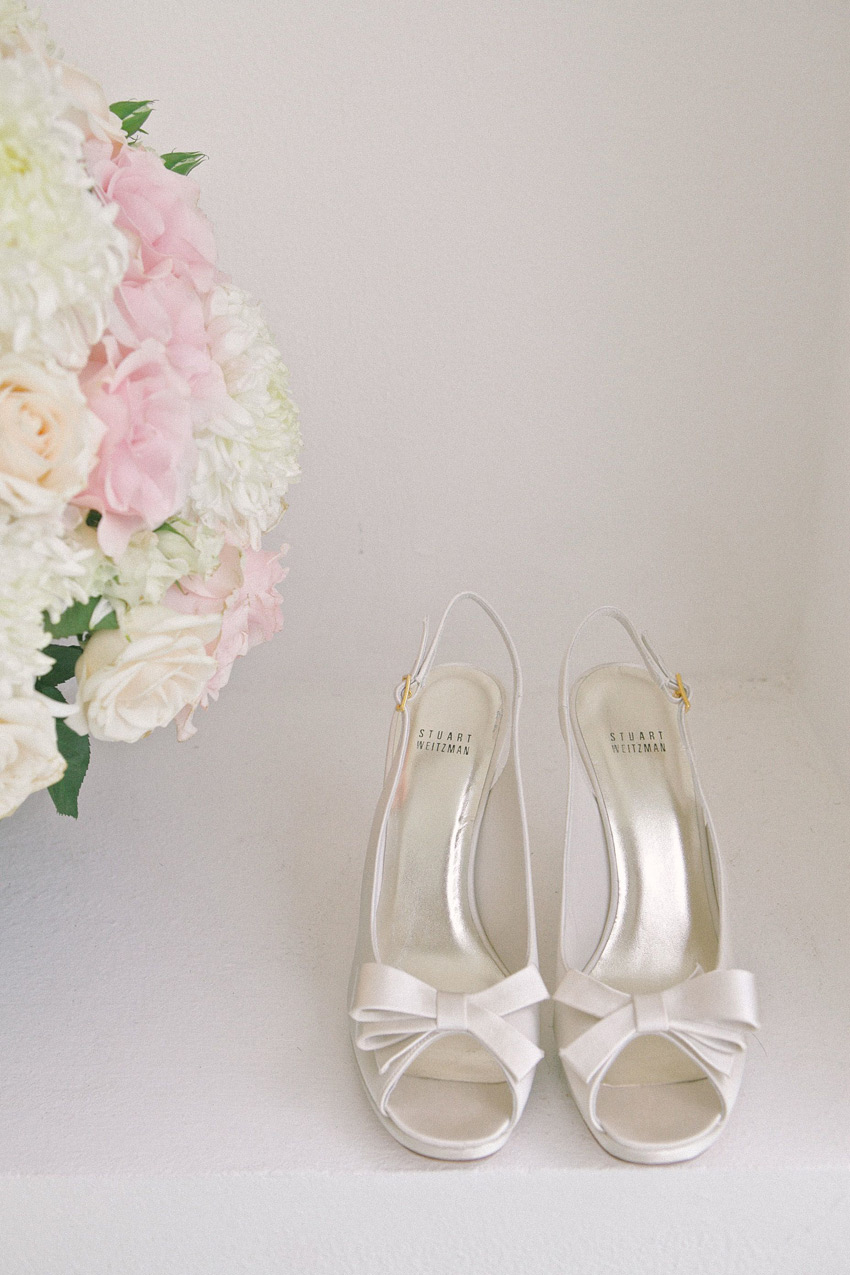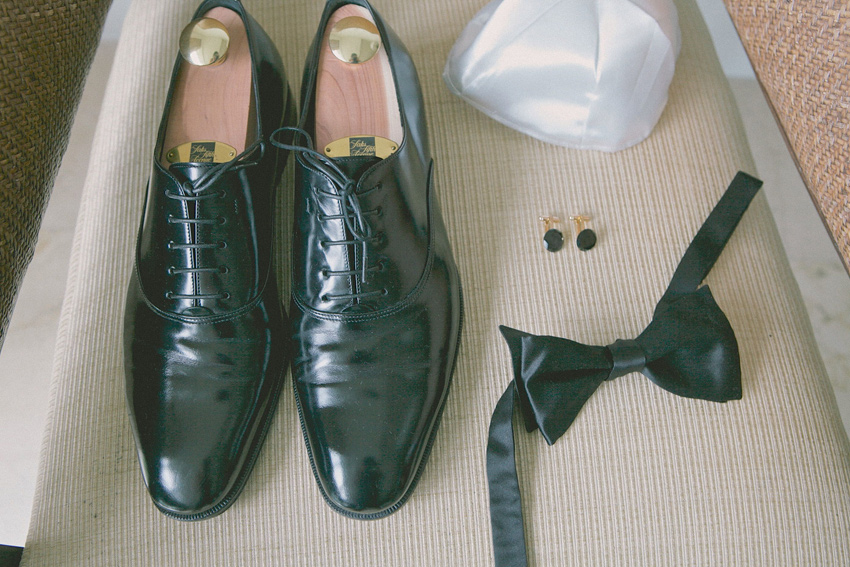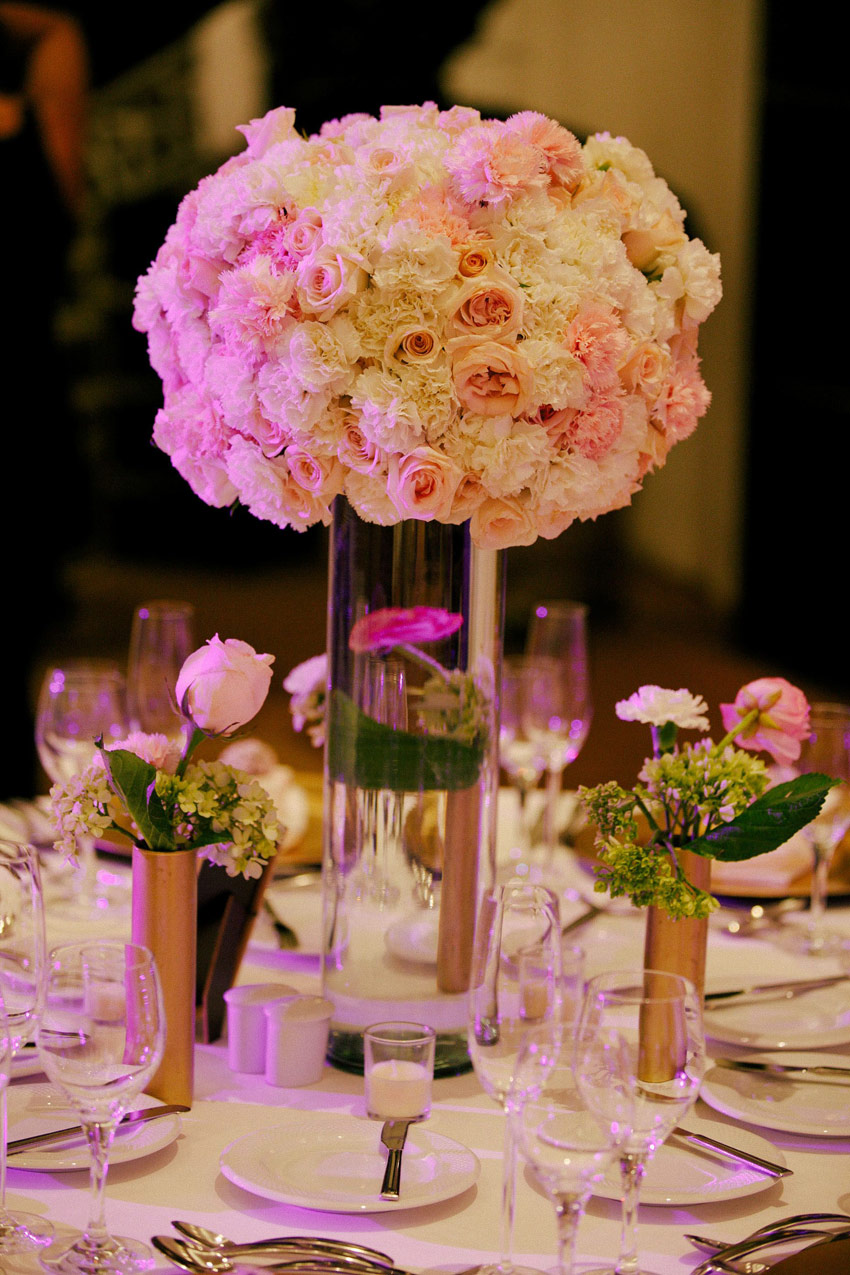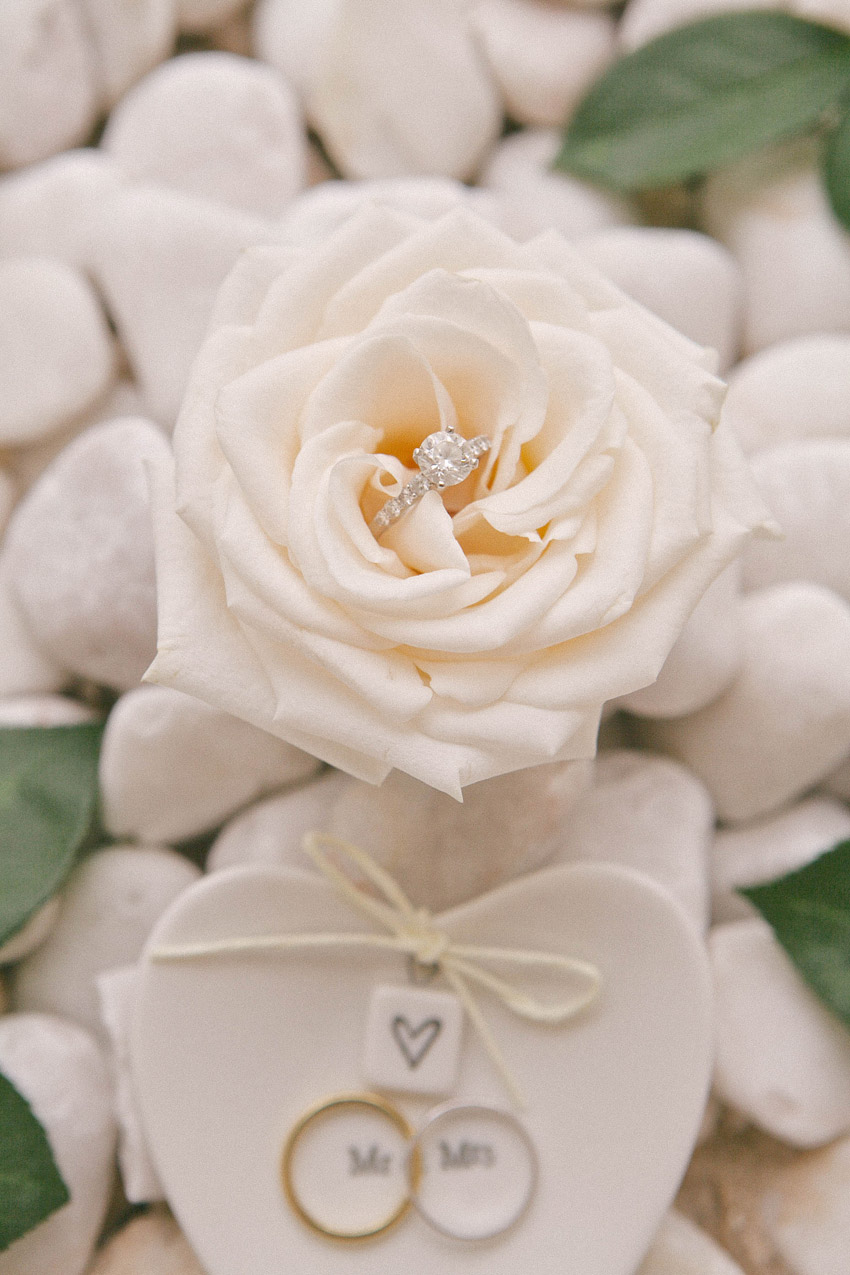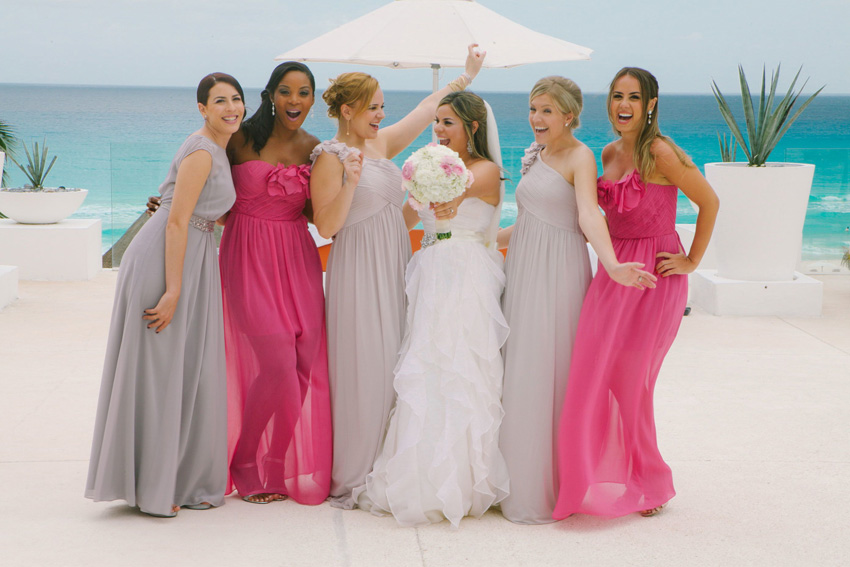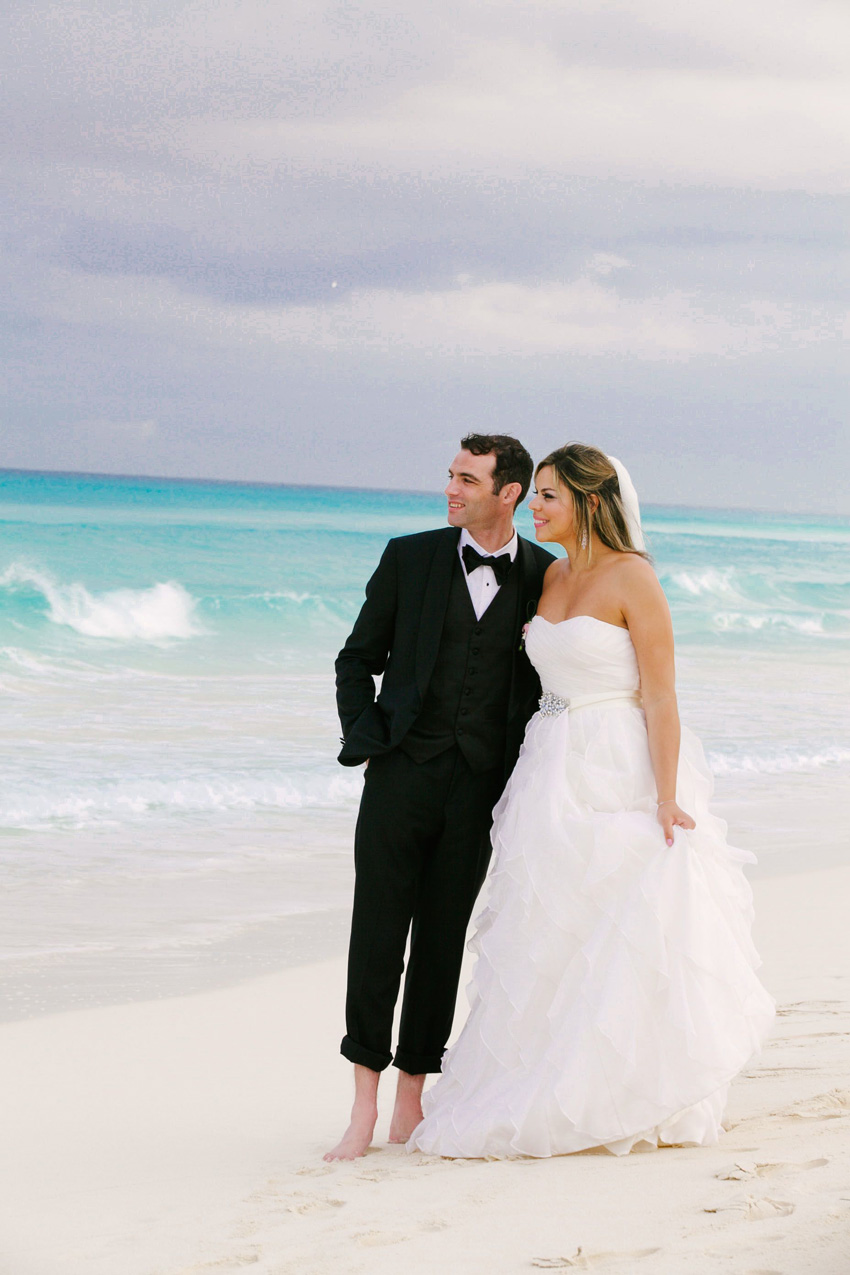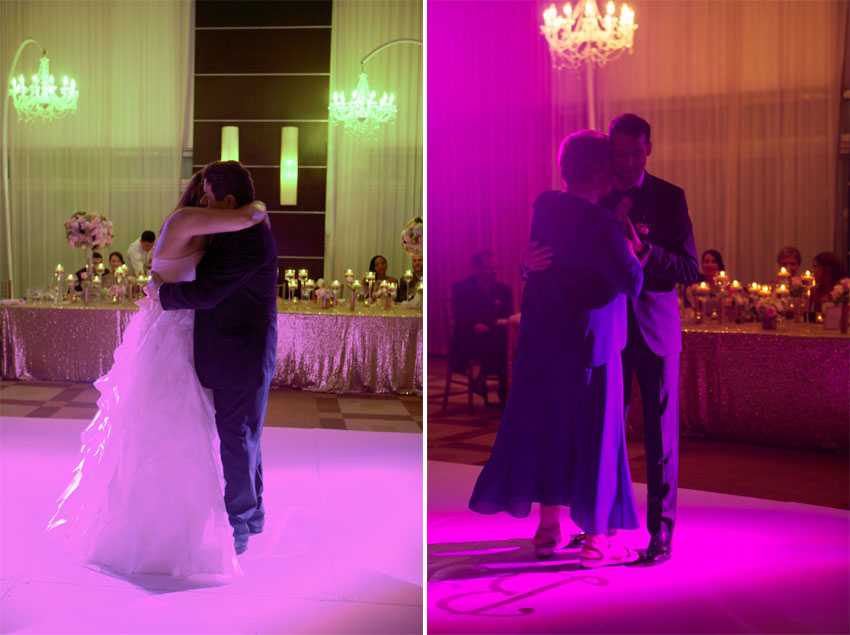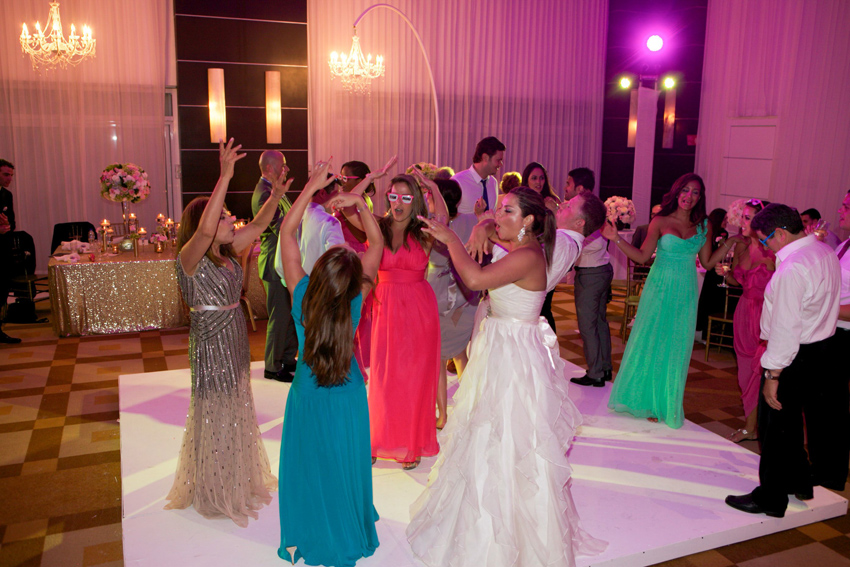 Details
Photographer: Priscilla Yuill Photography

Venue: Cancun, Mexico

Event Coordinator: Bride & Euphoria Events

Hair: Le Blanc Spa

Makeup: MAC Cancun

Groom's Tux: Hugo Boss & Ferragamo

Caterer: Le Blanc Hotel
Wedding Cake Flavors: Lemon
Florist: Euphoria Events
Flowers: Mix of peonies, roses, ranunculus, and carnations
Music/Entertainment: J&S Audio and Video

First Dance Song: "You & I" by Lady Gaga
Bride's Favorite Detail: "The decor and gold sequin linens for sure!"
Groom's Favorite Detail: "Dance floor and the music."
Biggest Surprise: "How everything looked so beautiful and beyond our expectations."
Theme: Romantic and contemporary
Four Words That Describe the Wedding: Magical, elegant, fun, and intimate
Honeymoon Spot: Half in Brazil for the World Cup, the other half in St. Tropez, Capri, and Monaco
Where They Currently Live: Silver Spring
Find Valeria Boucas on Twitter at @valeriaboucas.