Who: Sophie Penichet, 26
Guest Experience Manager, Avenue Suites
What I do: "I oversee the guest experience at Avenue Suites, a lifestyle hotel in the Modus collection, in Georgetown. It's a fun position that blends marketing and hotel operations. I focus on establishing partnerships that connect guests with unique experiences to make each stay unforgettable. The work is entrepreneurial in developing creative strategies and programs that increase hotel visibility and enhance its value. With the assistance of a great internal team and external partners, I help manage new programs including necessary support with website management, print and digital collateral, and events."
My work style: "Unlike bigger hotel chains, Modus celebrates the individual spirit so there is definitely personal expression in style. Mine is polished, classic, and feminine, with a modern edge. My family lives in France, so every year I go back and stockpile items that cannot be bought in the US."
VIP meeting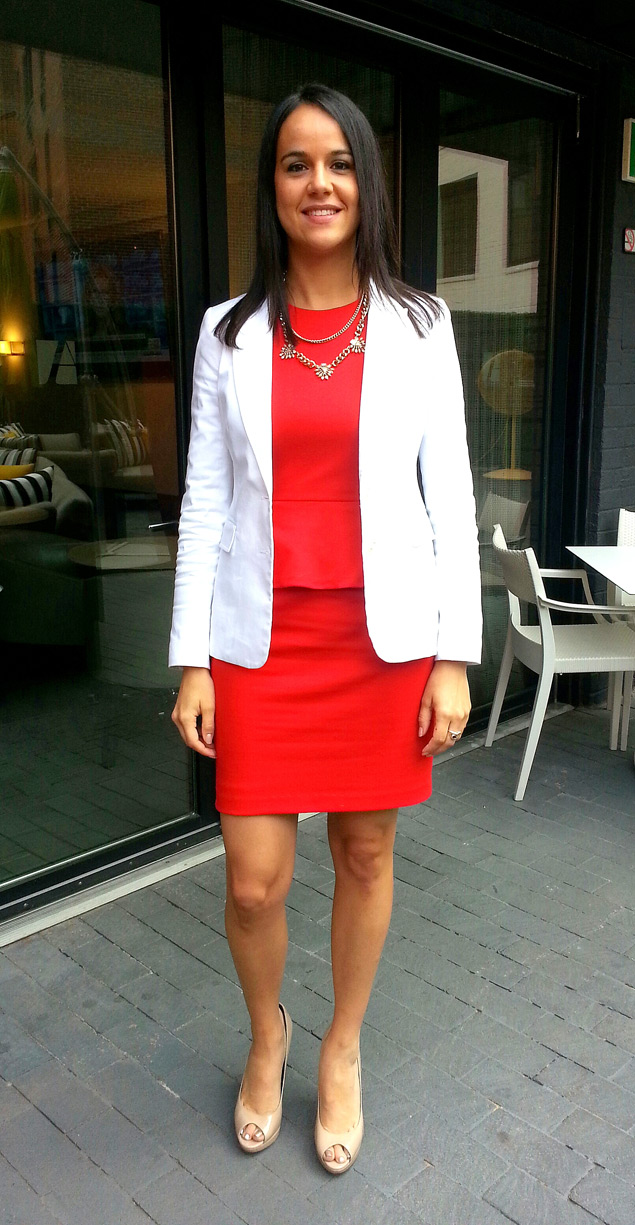 "Style and sophistication is a part of Avenue's brand narrative, so whether meeting with new clients, partners, or VIPs, I represent that image. A graphic blazer, a pencil skirt, platform heels, and a top bun would be my go-to."
Typical day at the office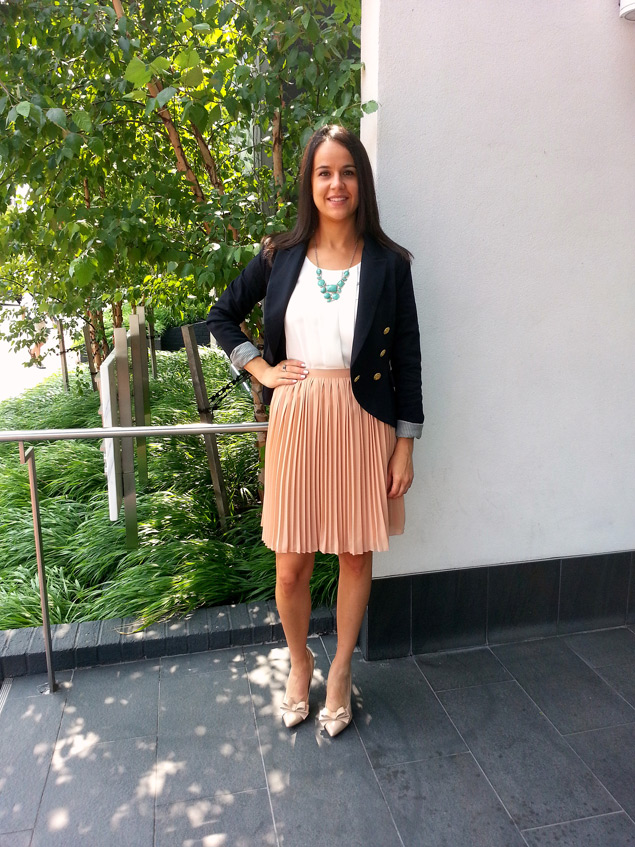 "Most days you will find me in a dress or skirt with a blazer and high heels. For everyday, I love to mix and match neutrals and then layer on a statement necklace or bold earrings and cuff. My current favorites include a pair of gold graphic earrings and Swarovski retro earrings. I love the Georgetown boutique Charm for different inexpensive options. Accessories revolutionize any outfit."
"Casual Friday"
"At a hotel, there's no off day—whether it is a Monday morning or Sunday night, you always need to appear professional. I use Fridays as an opportunity to wear fun and trendier pieces such as a bold color dress (red Vince Camuto peplum) or a black jumpsuit—just add lipstick after work for a day-to-night look."
Photographs courtesy of Penichet.
Who: Diego Heredia, 44
Regional Director of Operations, Avenue Suites and the River Inn
What I do: "I oversee the operations of two lifestyle hotels within the Modus collection—Avenue Suites in Georgetown and the River Inn in Foggy Bottom. My job involves leading the management teams for both hotels, including operations, food and beverage, sales, and finance."
My work style: "Working in the hospitality industry allows me to be as bold or as conservative as I want. I love to mix the patterns, colors, and fabrics of my shirts and ties while keeping my suits neutral. My suits vary in colors and patterns from casual tans and light blues to pinstriped and basic black."
VIP meeting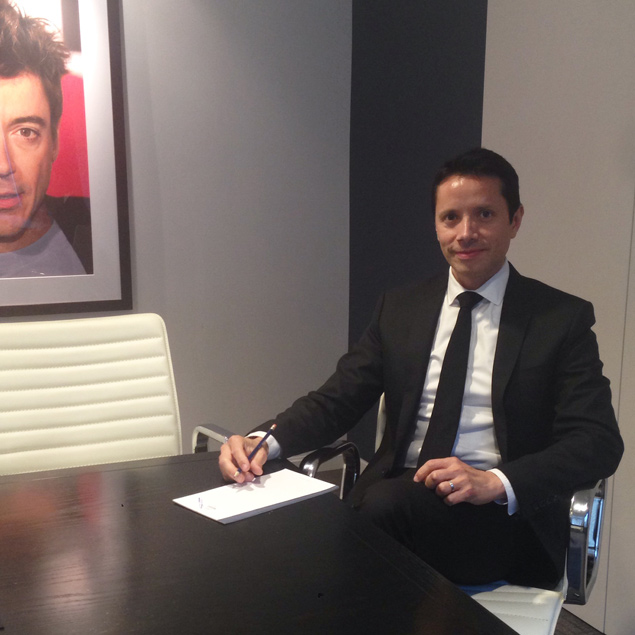 "I have a favorite basic black Prada suit that I save for very special occasions. I love the fit and the feel of the fabric. I usually pair this suit with a basic white Elie Tahari shirt and a bold Burberry tie."
Typical day at the office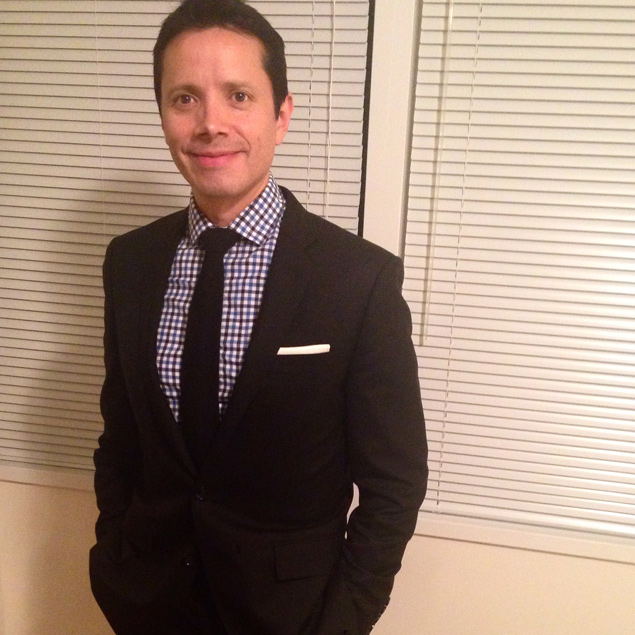 "My daily suits are single-breasted and slim-fitting. I find that single breasted suits fit my body type the best. I mix and match my shirts—which include Thomas Pink, J.Crew, and Hugo Boss—with ties in interesting colors and patterns. My splurge daily-wear items are my shoes, Salvatore Ferragamo, which I have in several styles but always basic and conservative; and my dad's vintage Gucci watch, which I always keep on me to remind me of him."
"Casual Friday"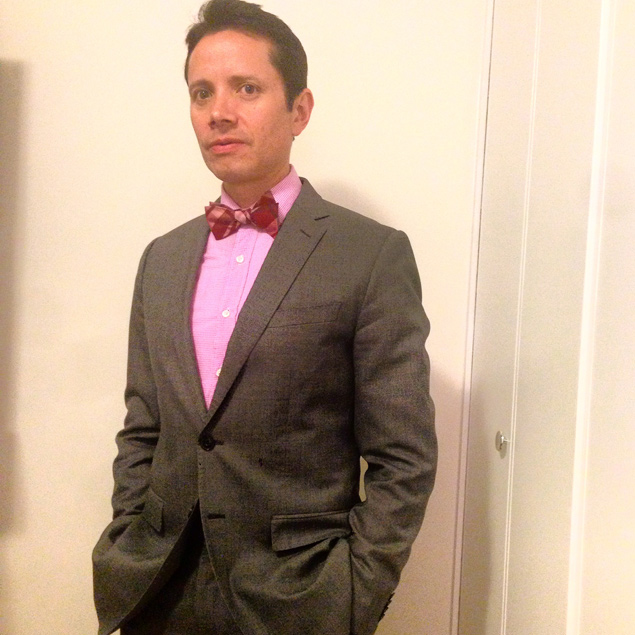 "In hospitality, we don't get to have a casual Friday. We always have to look our best for our guests 365 days a year."
The Details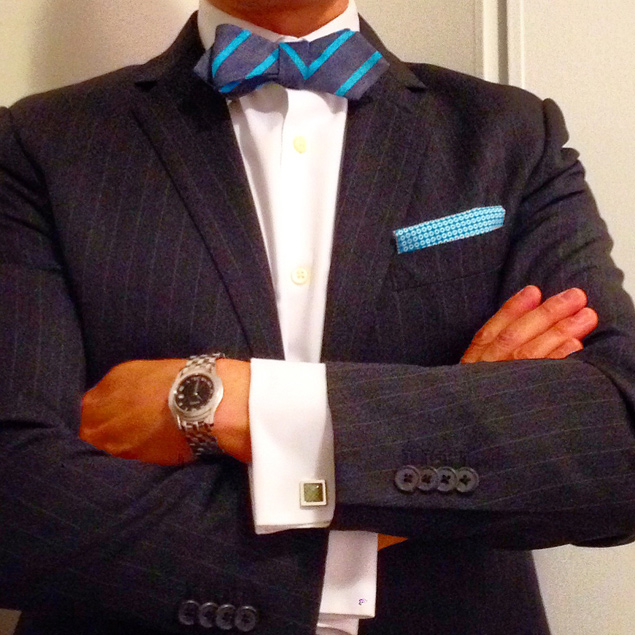 Photographs courtesy of Heredia.
Think you or someone you know deserves a chance in the What I Wear to Work spotlight? E-mail vboucas@washingtonian.com with pictures and a job description for consideration.
You can find Valeria Boucas on Twitter at @valeriaboucas.