Sarah and Andrew met at the University of Maryland in August 2005. Both were members of the Mighty Sound of Maryland Marching Band—Sarah as captain of the dance team and Andrew as a drum conductor. As band director Dr. L. Richmond Sparks kicked off the season, he remarked, "You'll make lifelong friends here—and if history is any indication, a handful of you will end up getting married to people in this very room." Everyone laughed. Little did Sarah and Andrew know it would be true for them.
Despite their time spent together at UMD, it wasn't until years later during graduate school at Georgetown University that Andrew asked Sarah on a date. They enjoyed a long day together, drinking red wine in solo cups at the National Sculpture Garden's jazz concert series, going to a Nationals baseball game, having a post-game drink at a bar on nearby Barracks Row, and finally trying—and failing—to make it to their favorite live Motown music spot in DC before last call, and consequently getting caught in the rain. Undeterred and still able to hear the music from outside, they salvaged the moment by dancing in the street.

Over the next two and a half years, Sarah and Andrew had many adventures together. Then, one bright, sunny morning in April 2013, Andrew lured Sarah back to the National Sculpture Garden—this time, to ask for her hand in marriage. They walked to the edge of the garden fountain where they sat that very first night in 2010, and just as he was about to pop the question, Sarah blurted out, "Are you sure you know what you're doing?" Andrew assured her he did, then dropped to one knee. They tied the knot in Georgetown the following June.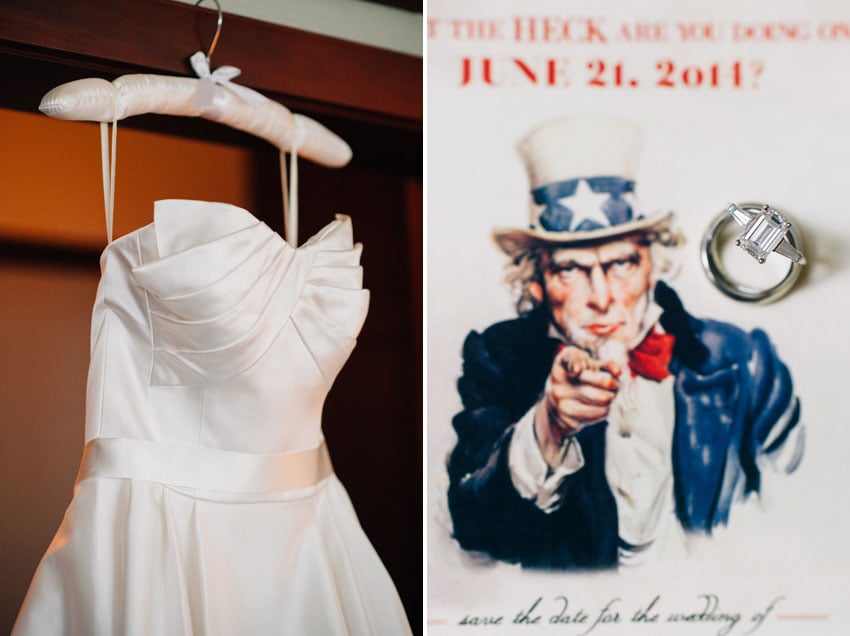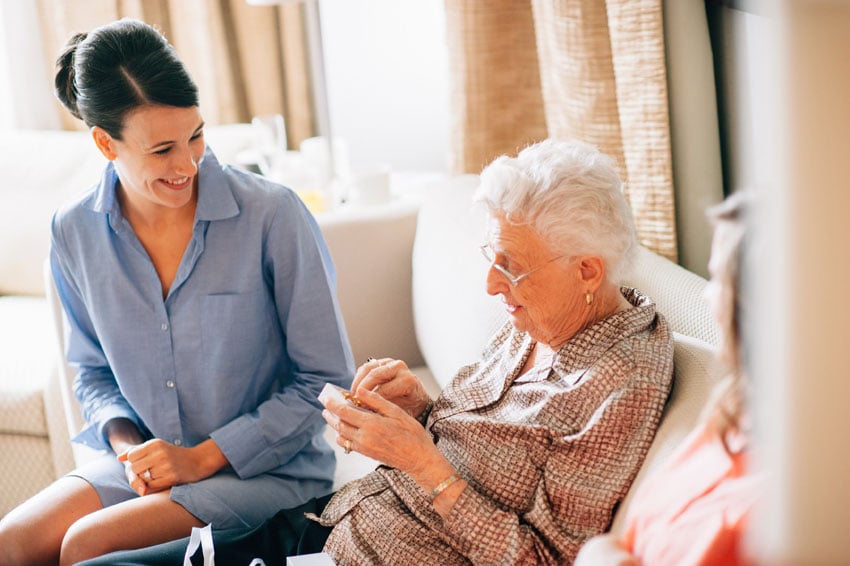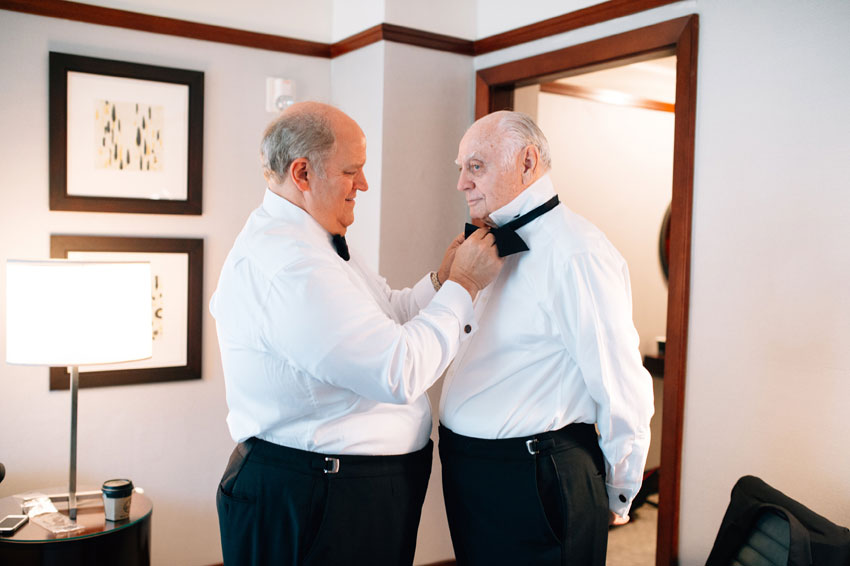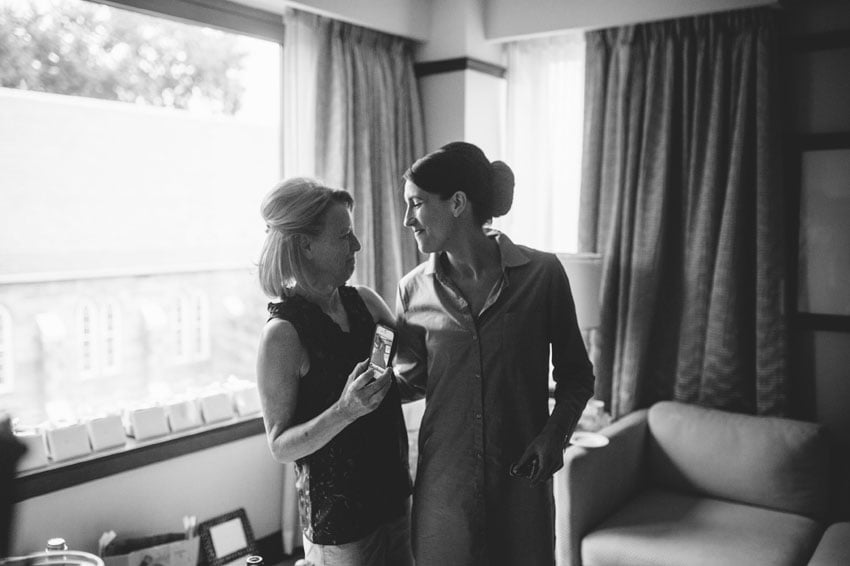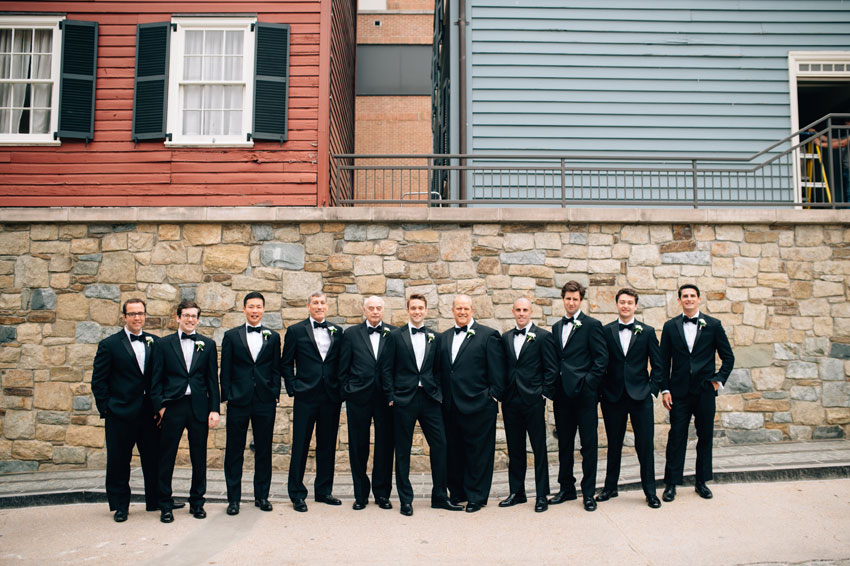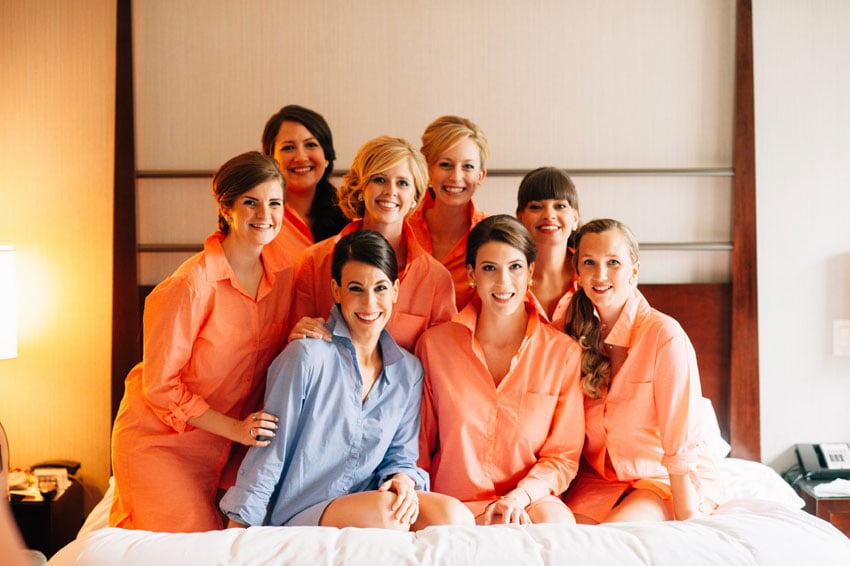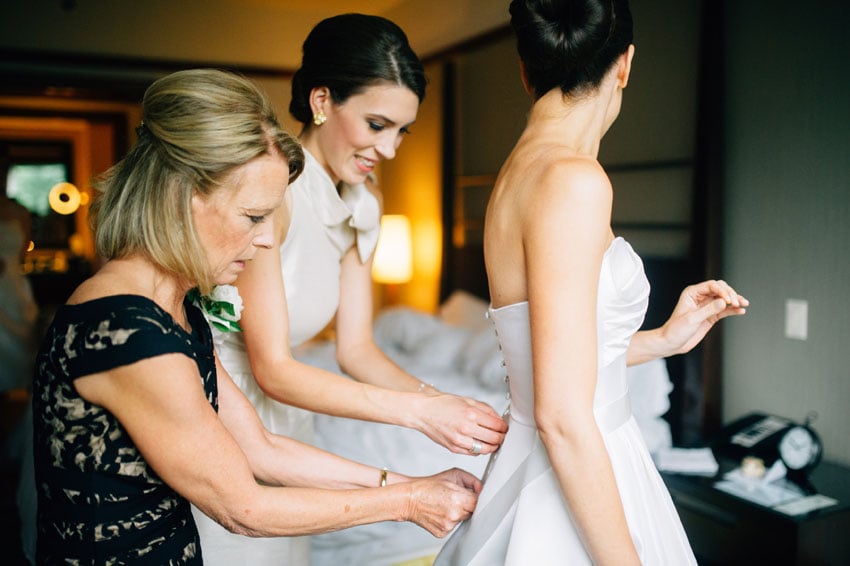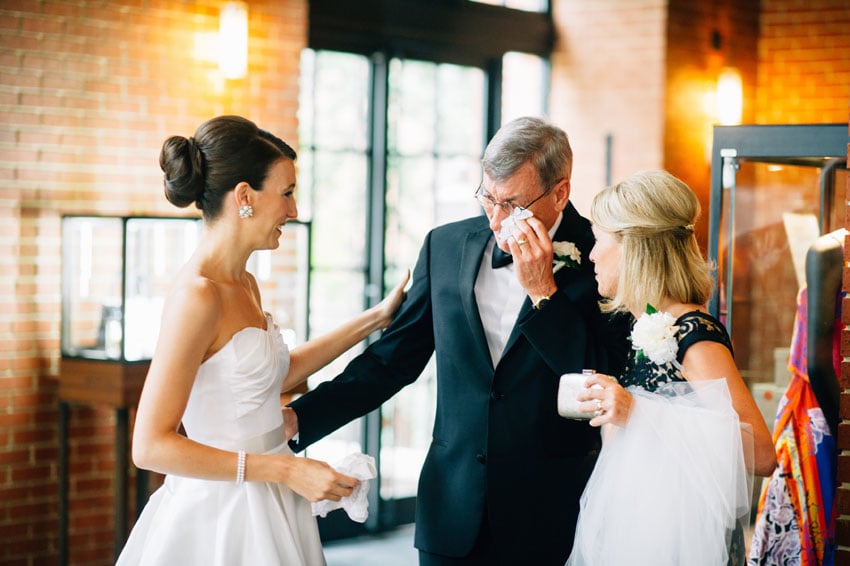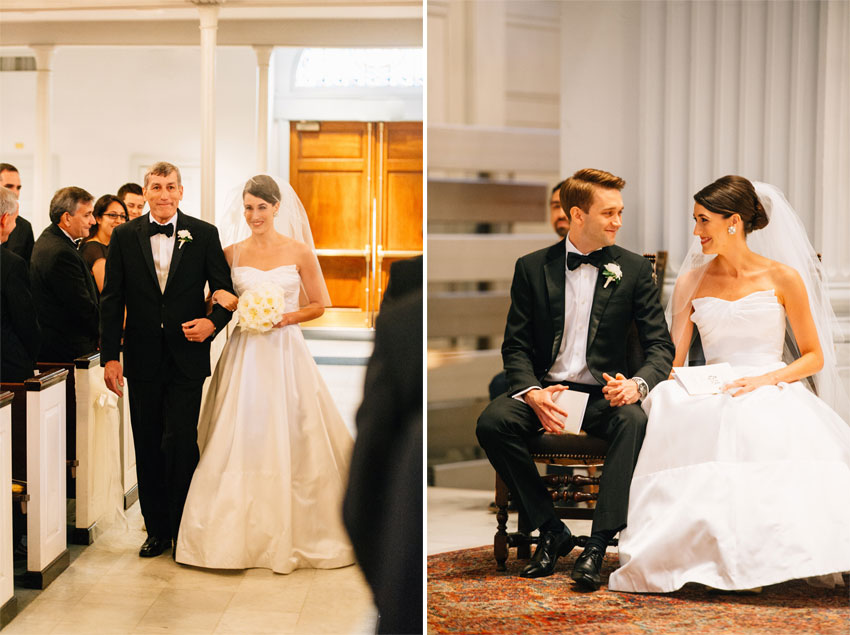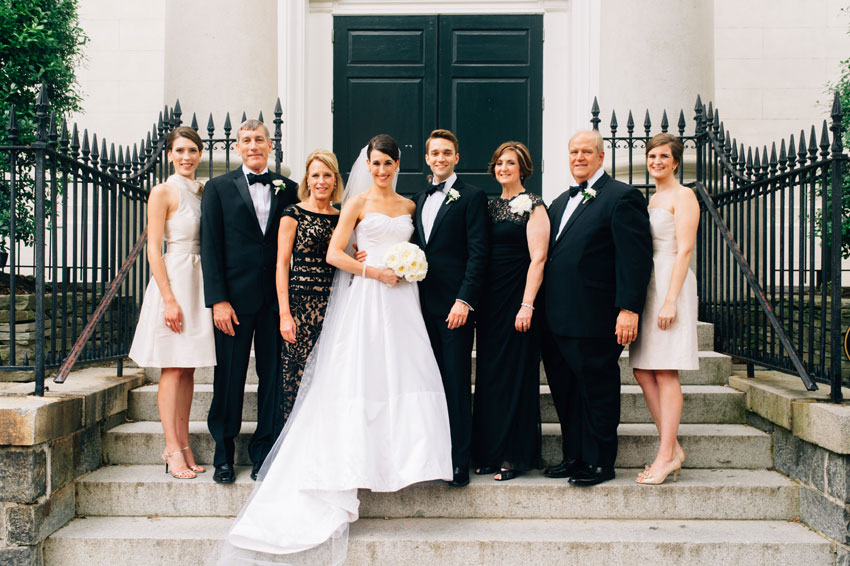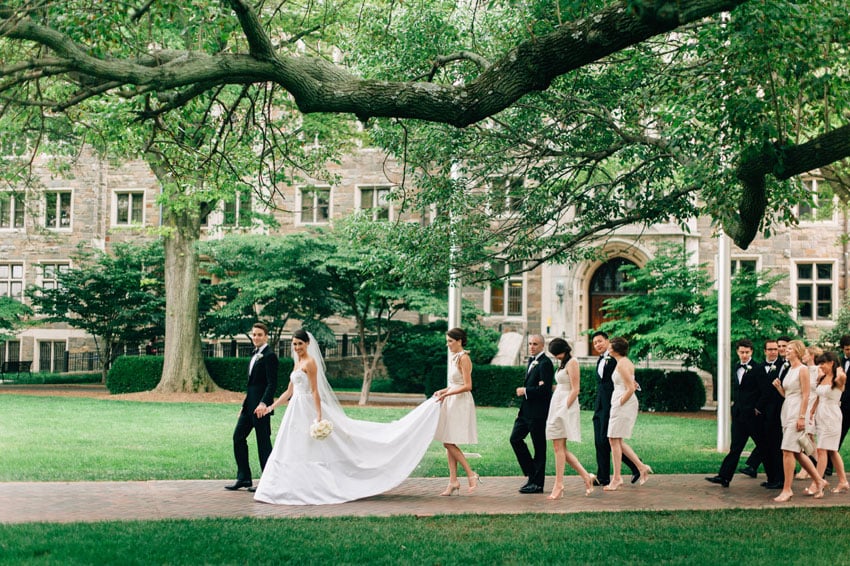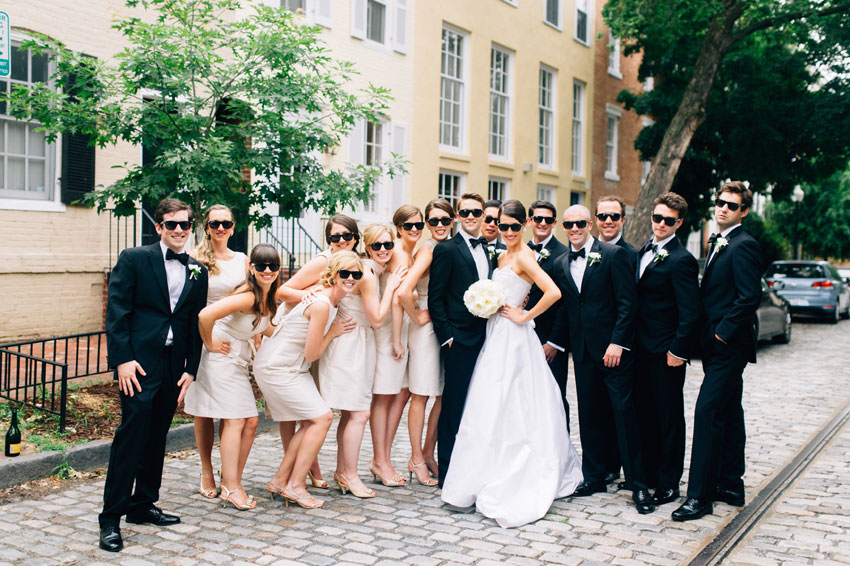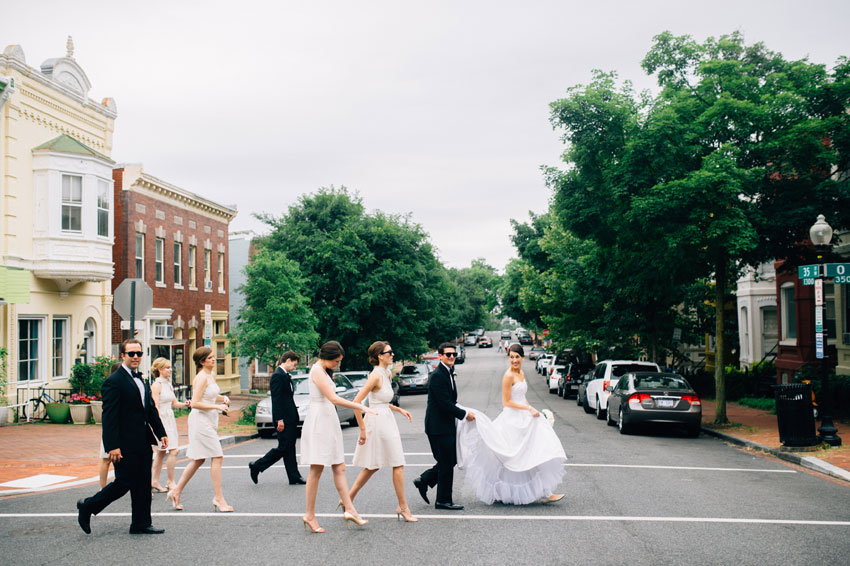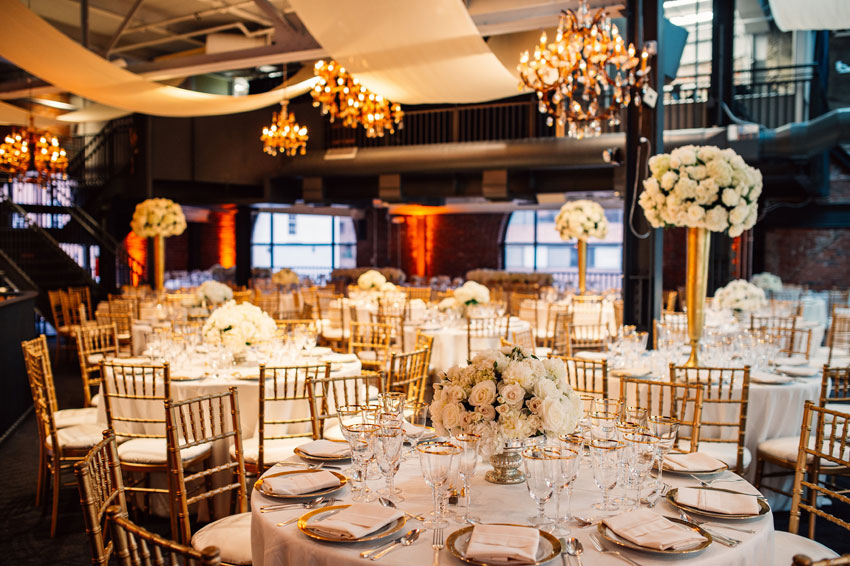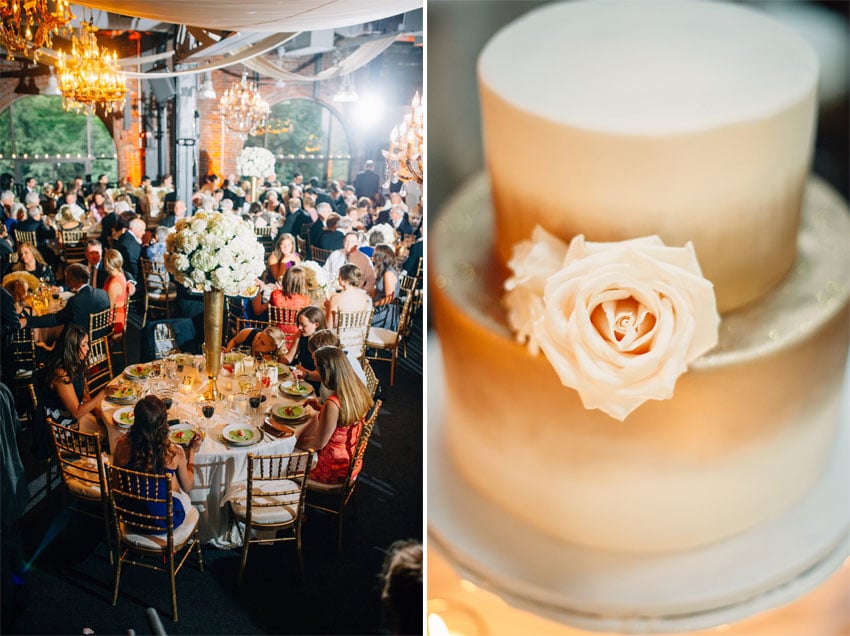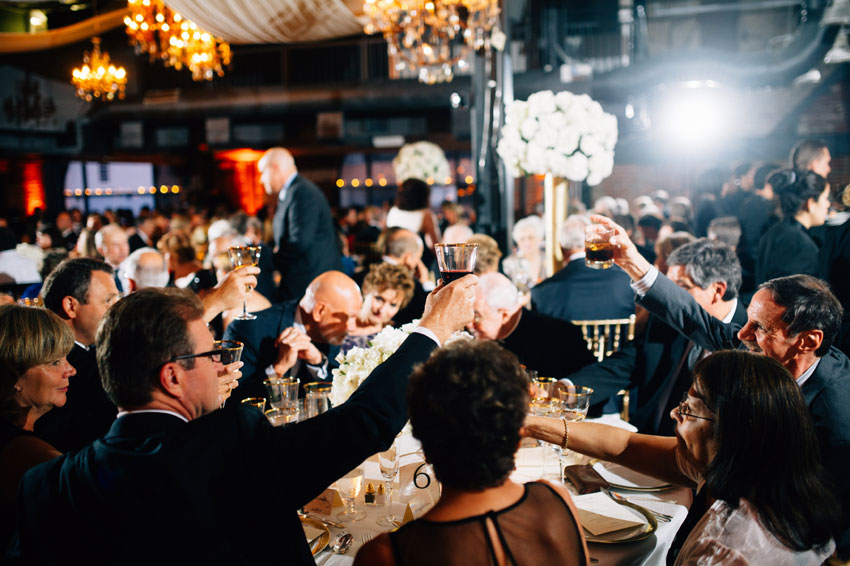 Details
Wedding Church: Holy Trinity Catholic Church
Wedding Reception: The Powerhouse in Georgetown
Wedding Date: June 21, 2014
Photographer: Rebekah Murray
Bride's Hometown: San Rafael, California
Groom's Hometown: St. Louis, Missouri
Bride's First Impression: "Is this a date?"
Groom's First Impression: "I can't believe she's single."
First Date: Sculpture Garden at the National Gallery of Art on the National Mall
Bride's Gown: Junko Yoshioka
Groom's Tux: Ralph Lauren Black Label, Ralph Lauren SoHo
Hair: Shana, Hair by Jewels
Makeup: JoAnna Pop, Amie Decker Beauty
Florist: Amaryllis
Event Coordinator: Lindsey Farrell, Kelley Cannon Events
Wedding Flowers: White roses
Invitations: Dandelion Patch
Caterer: Occasions Caterers
Calligraphy: Pretty in Print
Music/Entertainment: Dan Goldman, Bialek's Music
Bride's Favorite Detail: "The gold bells each of the bridesmaids carried instead of a bouquet. It was a symbolic tribute to mine and Andrew's deceased family members."
Groom's Favorite Detail: "We asked every married couple in attendance to submit a picture from their wedding, which we used as the background during the cocktail hour."
Biggest Surprise: "During the father-of-the-bride toast, Sarah's father donned a St. Louis Cardinals hat. Our families are equally dedicated fans of the San Francisco Giants."
First Dance Song: "Sunday Kind of Love" by Etta James
Wedding Theme: Classic Georgetown colors—Champagne, gold, ivory, white
Wedding Favors: "The wedding party distributed Ray Ban sunglasses with #heckofawedding" printed on the sides."
Honeymoon Spot: Indonesia
Where They Currently Live: New York and Washington, DC
For more gorgeous real weddings, follow Washingtonian Bride & Groom on Twitter at @washbridegroom.