After meeting Scott Lombardi at a reggae concert, Jessica (Jess) Bejm was interested enough to seek out his Myspace profile. But what really sealed the deal was what she saw there: photos of his French bulldog, Stella. Jess, who had always dreamed of owning a Frenchie, quickly messaged Scott, gushing about his adorable pup.
As the two continued messaging back in forth, they realized how much they had in common—they loved the same music, enjoyed the same hobbies, had the aforementioned affection for French bulldogs. It wasn't long before Scott invited Jessica over to meet Stella and then out for drinks at Illusions Magic Bar and Lounge in Baltimore's Federal Hill, and they shared their first kiss that night.
On a trip to California six years later, Scott took Jess on a day trip to Point Lobos in Carmel. The pair hiked up the cliffs overlooking the ocean, and once they reached the top, Scott knelt down before Jess and asked for her hand in marriage.
A year and a half later, family and friends joined them at Flora Corner Farm to celebrate their nuptials. Of course, Stella played a role, joining the couple at the altar and inspiring the wedding favors: wine glasses that Jess and Scott hand-etched with images of French bulldogs. The couple wed before the rows of golden cornstalks, then moved into the rustic-chic barn for the rest of the celebration. The guests sipped Stella Kisses cocktails—St. Germain, Prosecco, soda water, and lemon—and when the dancing portion rolled around, Jess and her father surprised the crowd by jumping into a choreographed polka mid-slow dance, in honor of his Polish heritage.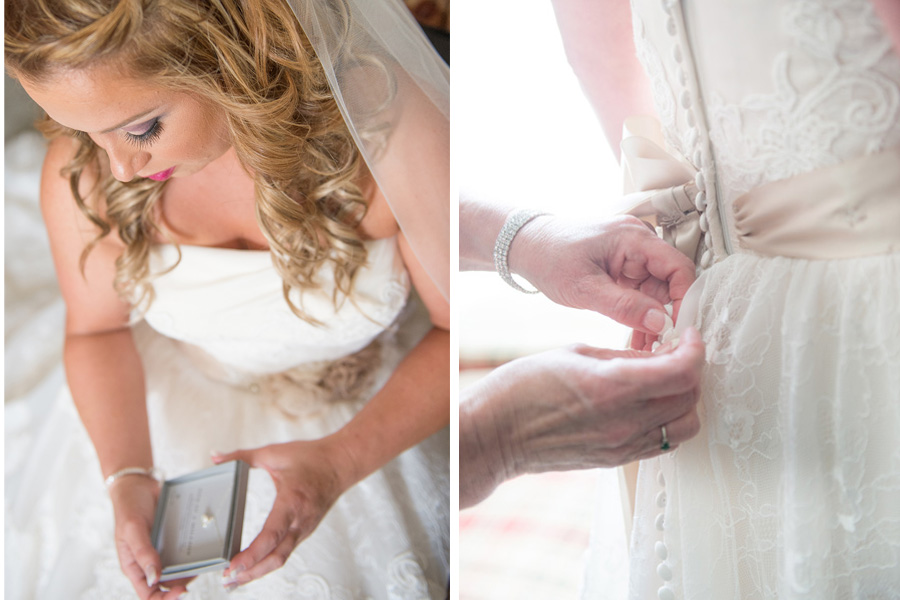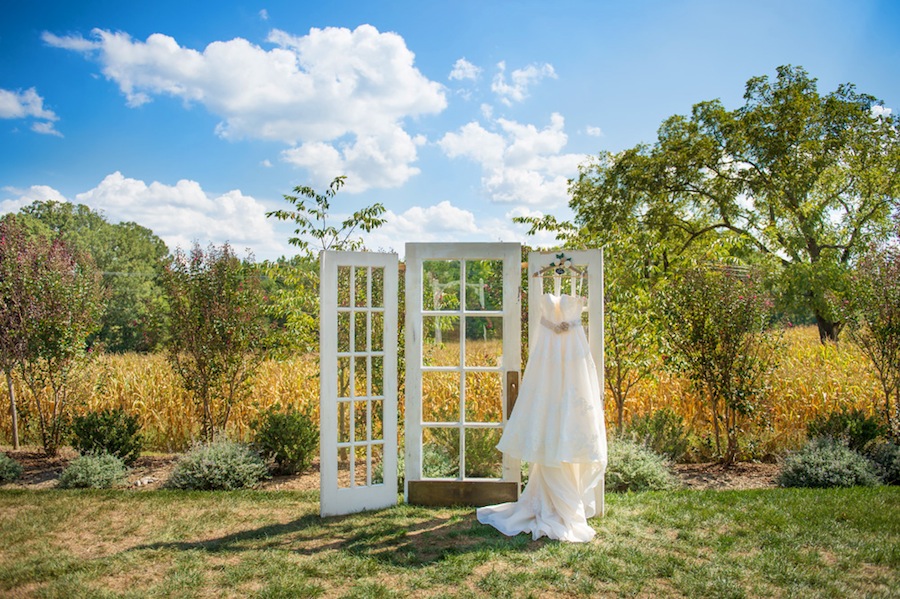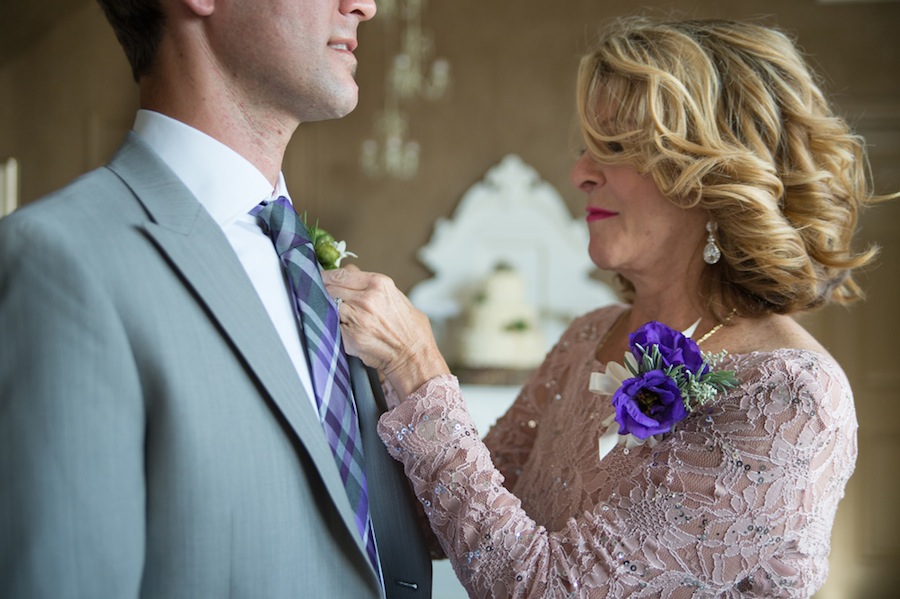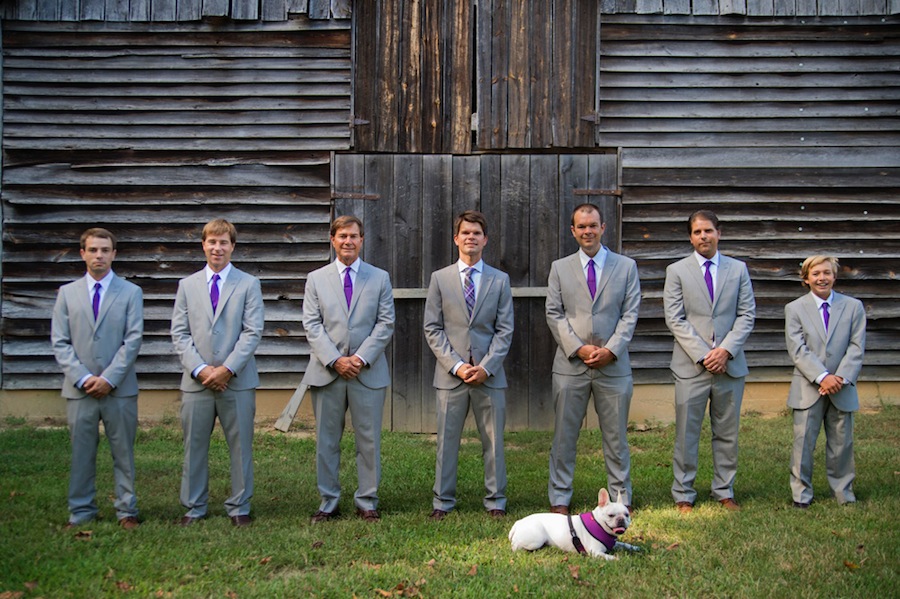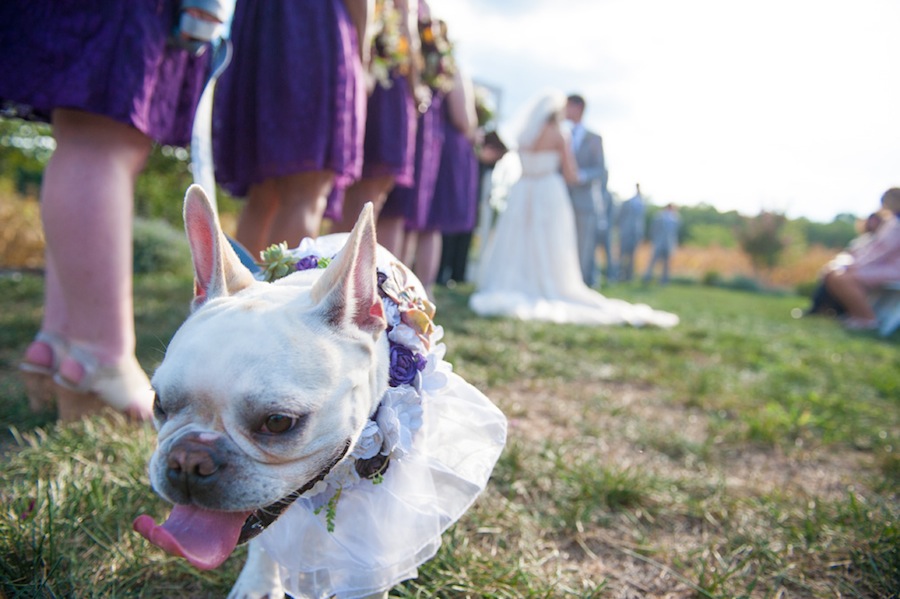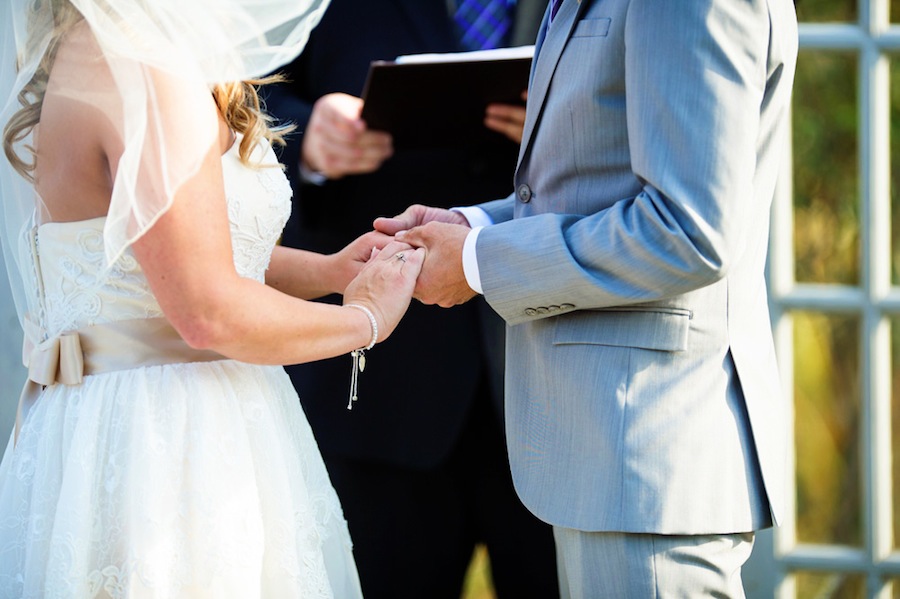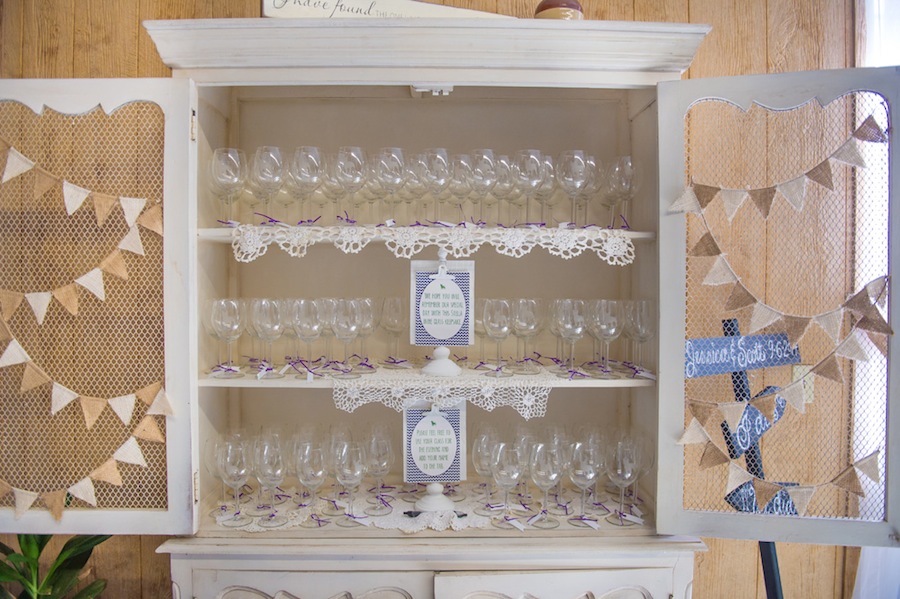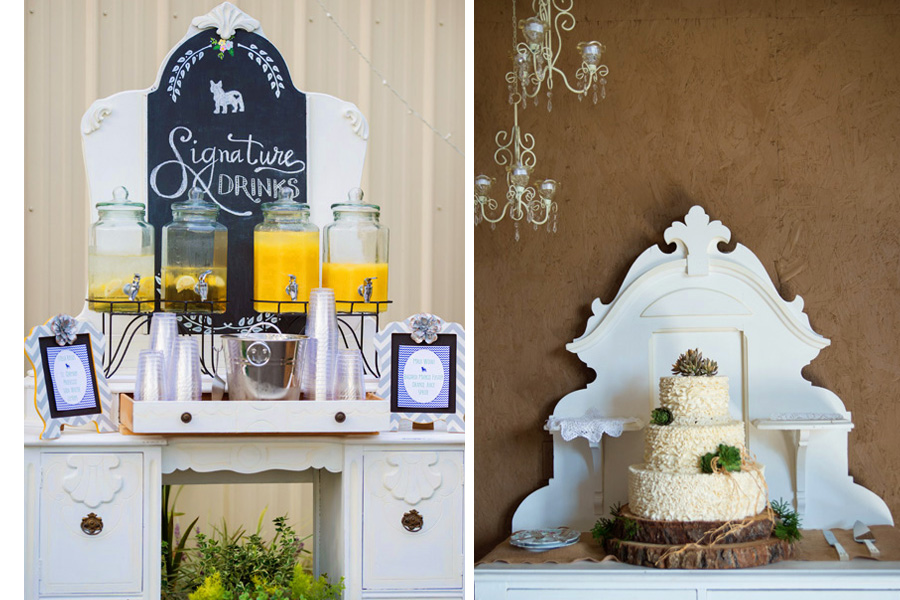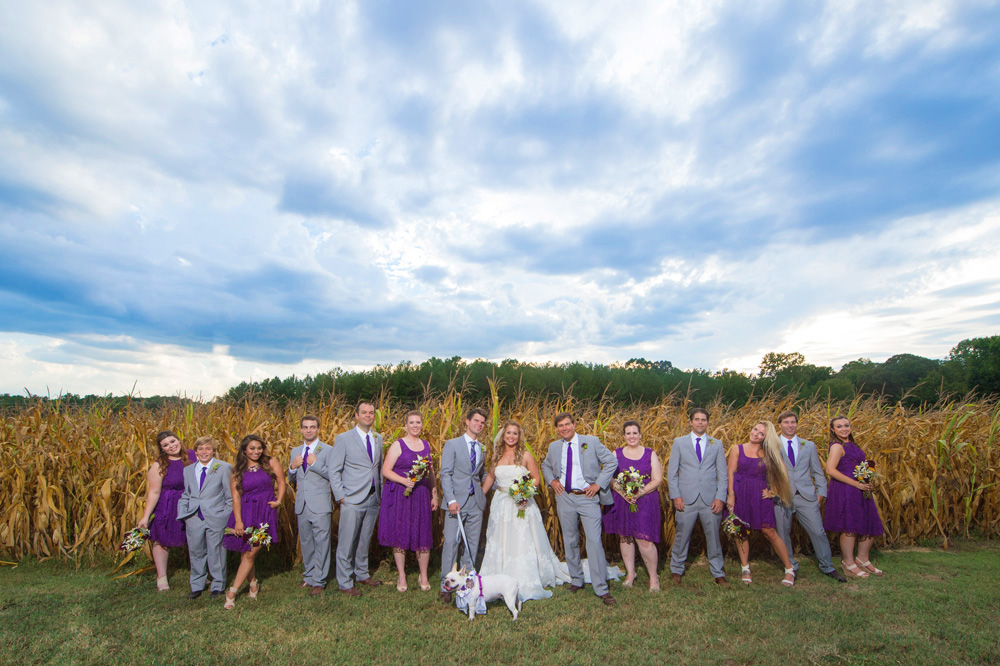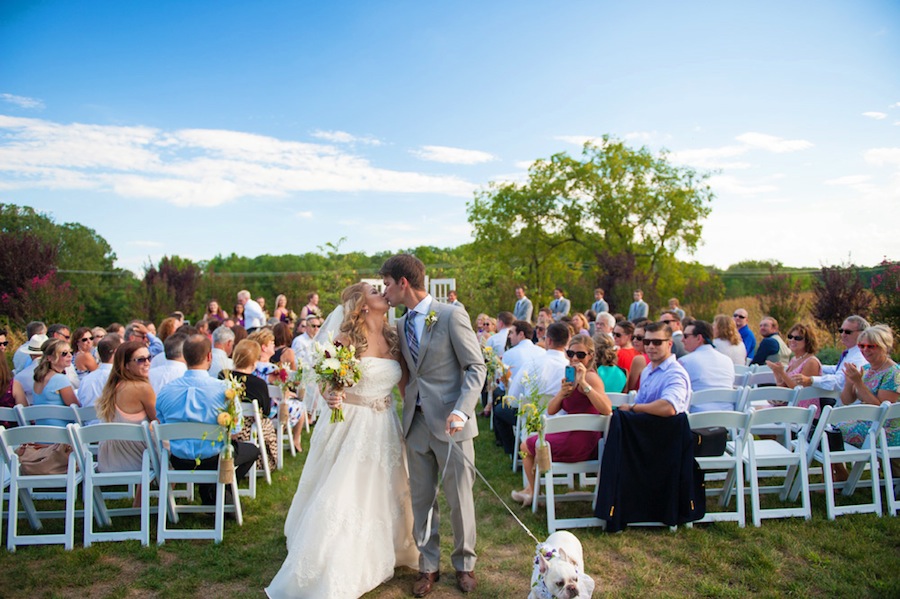 Venue: Flora Corner Farm
Photographer: Michelle VanTine Photography
Bride's Gown: Melissa Sweet, David's Bridal
Groom's Tux: Men's Warehouse
Dog's Gown: Stella Designs Shops
Bridesmaid Dresses: eShatki

Hair: Krista Fawcett
Makeup: Sara Shakir
Event Coordinator: Amanda Lozano, Flora Corner Farm
Cake: Conspicuous Cakes
Florist: Scarborough Farms Flowers
Caterer: Rita B. Catering
Videographer: Joe Anderson, Thunderkick Films
Music/Entertainment: Bryan Ewald, guitarist; Jason Walsh, Bay DeeJays
Invitations: Laura Burton