Secret Pleasures Boutique on U Street has been riding the economic boost since the release of the Fifty Shades of Grey book due to fans suddenly becomming more interested in obscure sex toys. The shop is stocking up for the film release on February 13 with displays, Fifty Shades-inspired sex toys, and a workshop, taught by the store's education coordinator, Gwen Fallon.
Fallon says the store saw a boost in sales following the book's publication, and that it's likely every store in the country will see an increase following the film's release on Friday. Her in-store, 75-minute "Tie Me Up, Tie Me Down: Kink for 50 Shades & Beyond" workshop on Thursday evening is just one of the ways they're capitalizing on fans of the series who are ready to take things off the page and into the bedroom.
The class, according to Fallon, will cover the "basic tenets of BDSM," such as bondage and impact and sensation play, including how to use the toys described in the books—although we've never heard the author criticized for holding back on any details. "The workshop will be demonstration-style between myself and another educator, with the possibility of some attendee participation," says Fallon.
For full details on the workshop, visit the Secret Pleasures website.
For those who, with or without professional instruction, want to recreate their favorite Fifty Shades scenes this Valentine's Day, Fallon prescribes the following "kits" of goods for those who are ready to get a little freaky between the sheets.
For beginners, Fallon recommends bondage tape, a blindfold, a feather "tickler," nipple clamps, and a riding crop.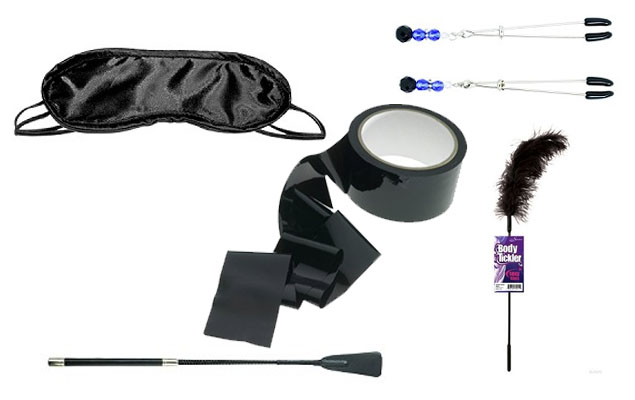 For those who've experimented before and are ready for more, she suggests under-the-bed restraints, a pinwheel, a beginner ball gag, a small leather flogger, and a stainless steel anal plug.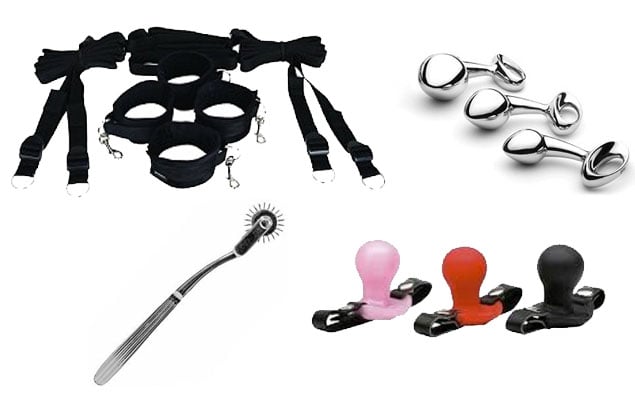 For those who really don't care what the neighbors think, Fallon offers leather cuffs, the We-Vibe 4 Plus, a collar and leash, the Tantus silicone paddle, and finally, the Liberator spanking bench, which is pretty much exactly what it sounds like.