Kena (above) is a medium-energy American Staffordshire/Border Collie mix who's ready to find a lap to call her own. She may seem a little timid at first, but give her a minute to warm up and she'll turn on the affection. At three years old, Kena is a more mature lady, so you don't have to worry about dealing with a hyper puppy. She is part of the WHS PACK (People and Animals Cardio Klub) program and does enjoy going on runs, but she is also happy to just hang out by your side after a good walk. You can meet Kena at the Washington Humane Society's New York Avenue Adoption Center.
Addie is a mixed breed, most likely a boxer mixed with an Australian shepherd or retriever. She is about two years old and weighs 45 to 50 pounds. Addie is a very happy, loving girl. She loves other dogs and loves to play. She's fine with cats and seems like she would be great with small children. She is doing very well with leash training and has learned simple commands; she is very trainable. She's not a barker and is not rowdy. You can meet her through K-9 Lifesavers.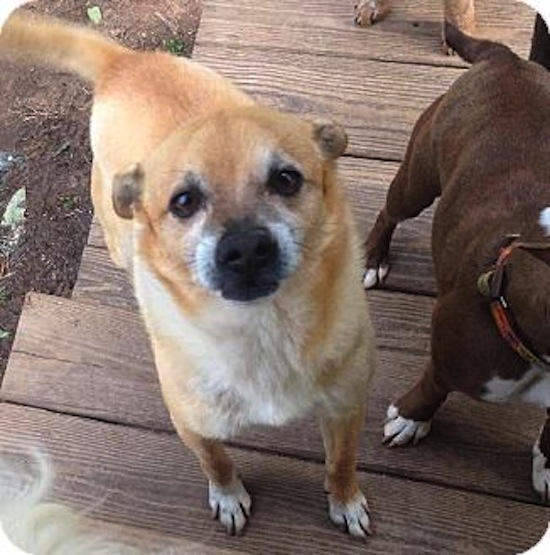 Studley is a little Chihahua/feist mix. He is quite small, under 25 pounds, and is somewhere between four and six years old. He is a very sweet boy who is a little shy at first, but when he warms up, he's fun and spunky He is great with other dogs and is currently in a foster home with cats and hasn't had any problems. He is a big snuggler and loves his people. Studley has Cushing's disease, but it is easily controlled with oral meds, and he's totally worth the extra bit of care! You can meet him through K-9 Lifesavers.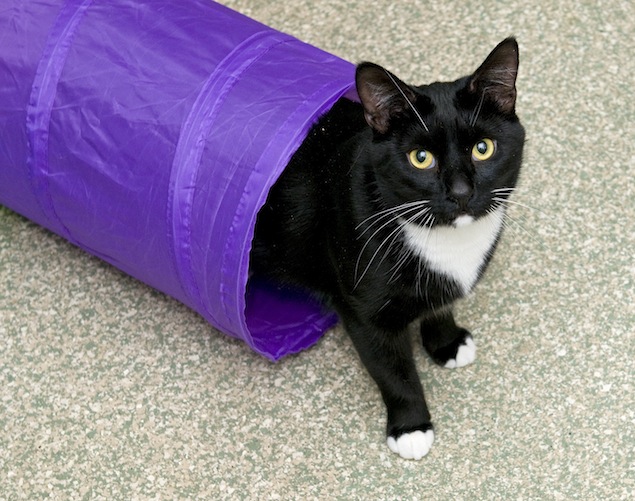 Culpepper Kitty is a handsome two-year-old boy. He's smart, outgoing, and loving, and his hobbies include exploring, climbing, playing with toys, and learning new tricks. He also enjoys cuddles on the couch and being petted. He'd love a family to entertain, and be entertained by. You can meet him at the Washington Animal Rescue League.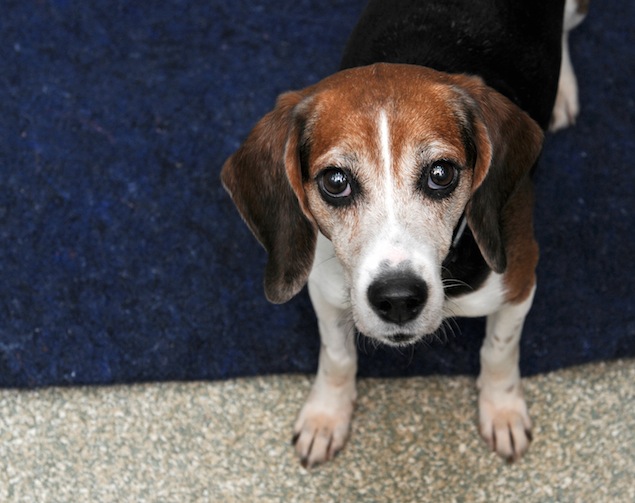 In honor of this week's Westminster win by a beagle, the Washington Animal Rescue League has chosen Dolah as their pet of the week. She may not have a champion pedigree, but she certainly is cute. Although timid, Dolah is very sweet and just needs someone to shower her with love and boost her confidence. She likes other dogs and might benefit from the company of an easygoing canine companion. Because Dolah can get scared in new situations, she needs to be kept on a leash when out and about. And to be honest, she'd be just as happy hanging out on the sofa at home with you. At seven years old, Dolah qualifies as a "Boomers' Buddy," which means her adoption fee will be waived for adopters 50 years or older.
Peaches is an adorable beagle who weighs about 30 pounds and is about two years old. She loves getting petted, having her belly rubbed, and playing with sticks. She plays well with other dogs, too. She is mostly house-trained and working on her basic commands, but has already perfected "fetch." She's a sweet-natured dog, has the ideal appetite for both playtime and relaxing, and would be a lovely addition to any family. For more information, visit the Rural Dog Rescue website.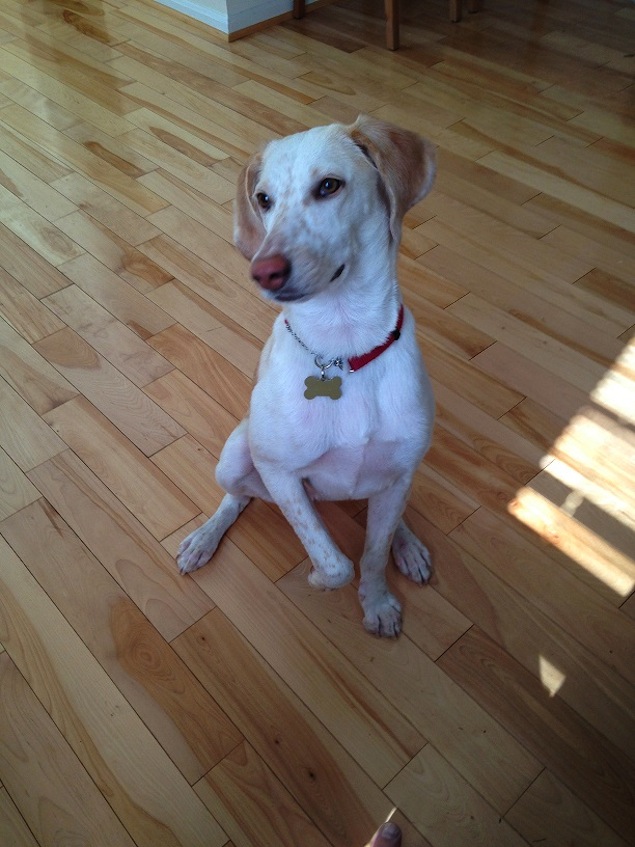 Lina is the sweetest hound mix who is quite possibly the perfect dog. She is very affectionate and calm, and is happiest snuggling on the bed or couch. She is house-trained, although, as with any dog, she may need a refresher in a new environment. She's very gentle, but also loves playing with other dogs. She would make the perfect addition to any family. For more information, visit the Rural Dog Rescue website.