The first time Kacie Zbur and Porter Jones met, they were walking down the aisle together. They weren't the ones getting married, however—Porter's older brother was marrying Kacie's college best friend. Porter, a marine, hadn't been at the rehearsal dinner due to the fact that he had just returned from deployment to Afghanistan. But when he saw who his escort was, he was immediately smitten. "She was the prettiest girl at the wedding," he says.
They spent a Saturday together roaming DC, with a visit to the Air and Space Museum, a display at the planetarium, dinner at Capital Grille, and a comedy show at the Kennedy Center. By the end of the night, they both knew it was love.
Almost two years later, Porter celebrated Thanksgiving with Kacie's family. After they all gathered around the table, Kacie's father announced that Porter had something important to say. "He got down on one knee in front of the whole family and proposed," says Kacie. "I was speechless but nodded yes, and the room erupted in cheers!"
The couple wed on August 8, 2014 at the
Army Navy Country Club
in a military-inspired bash. Their seating chart was based on all of the places Porter had been deployed, and photos of relatives who had served where scattered throughout the reception. Porter wore his Marine Corps dress blue alphas, and enjoyed having so many of his friends and colleagues, normally on duty around the globe, all in one place.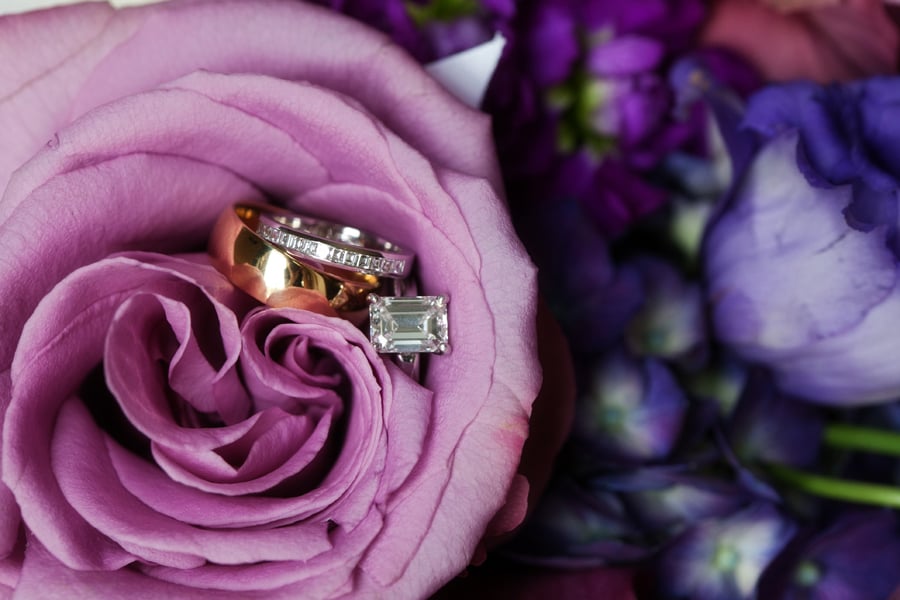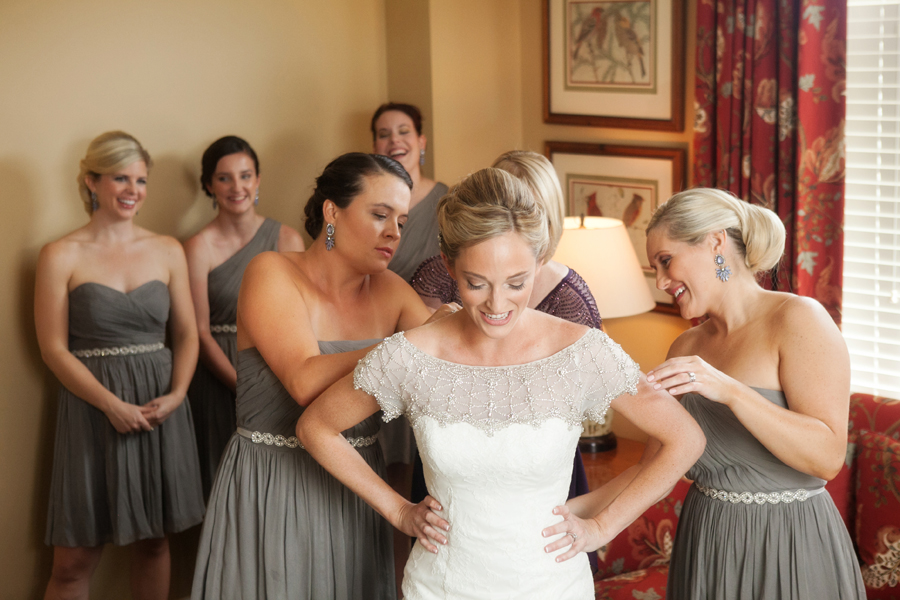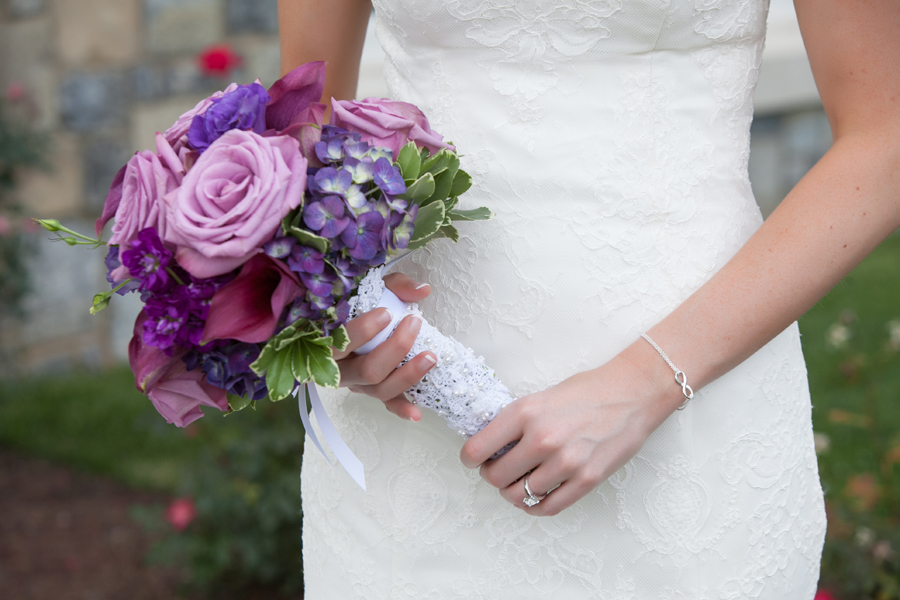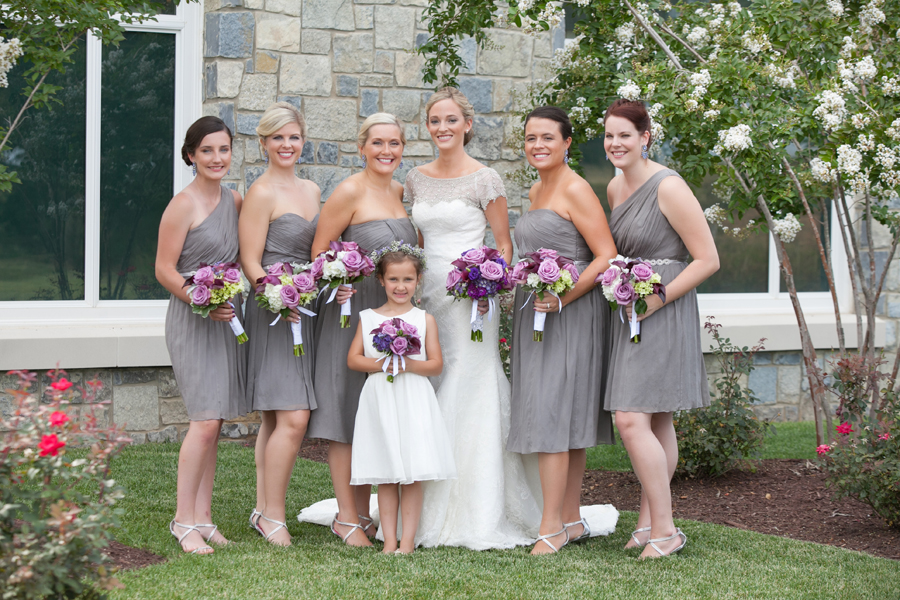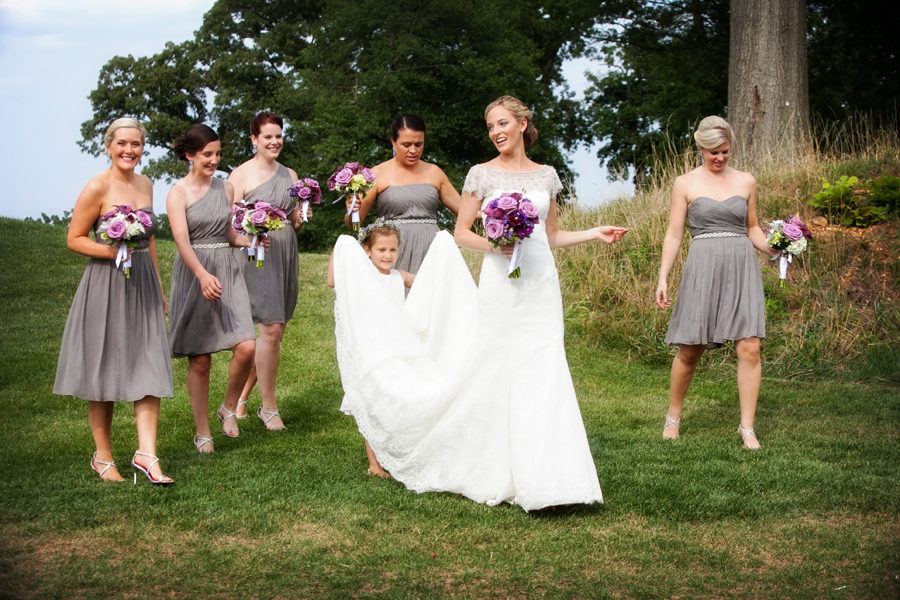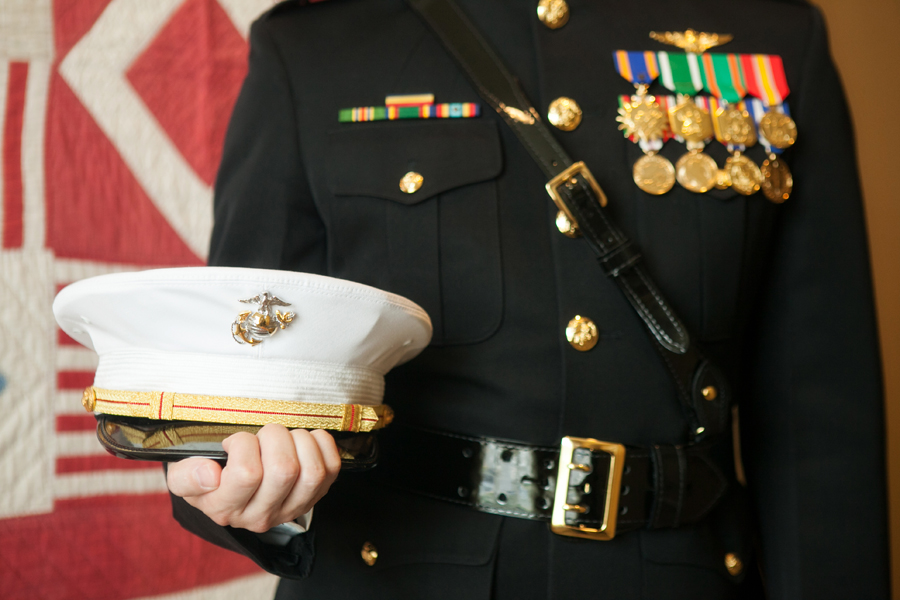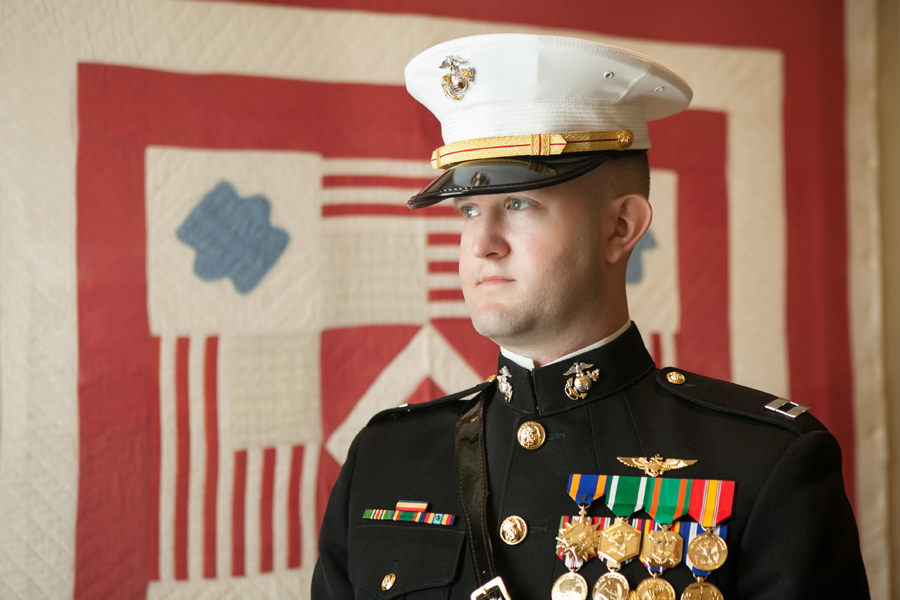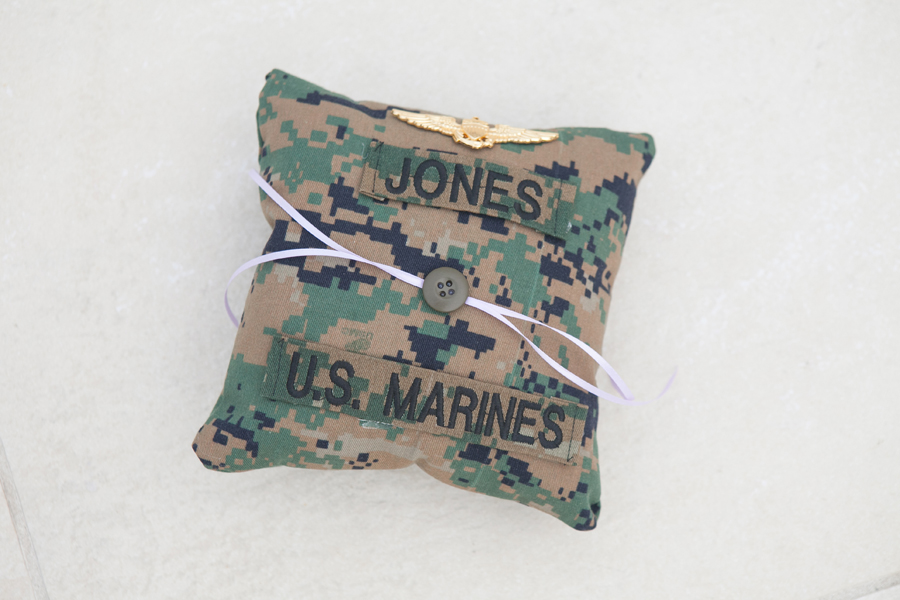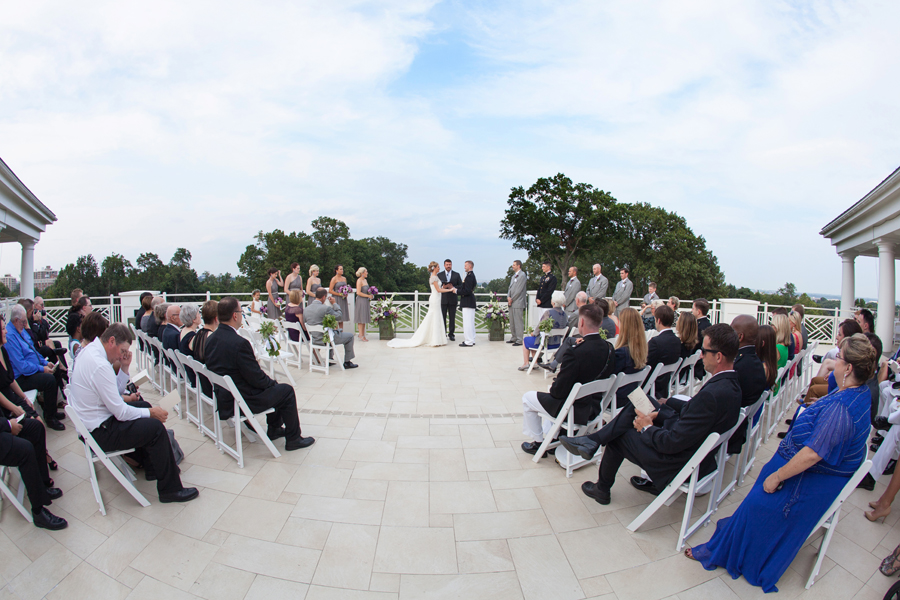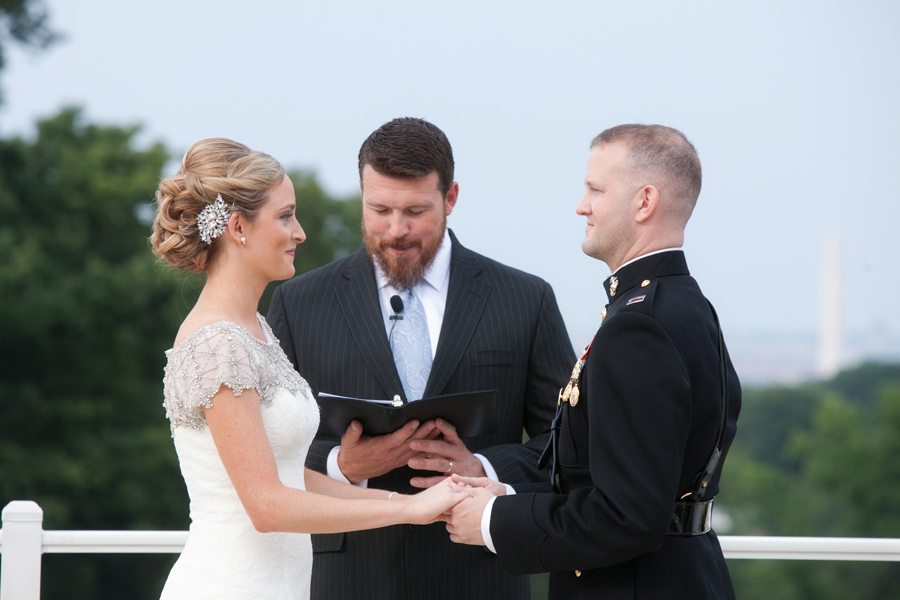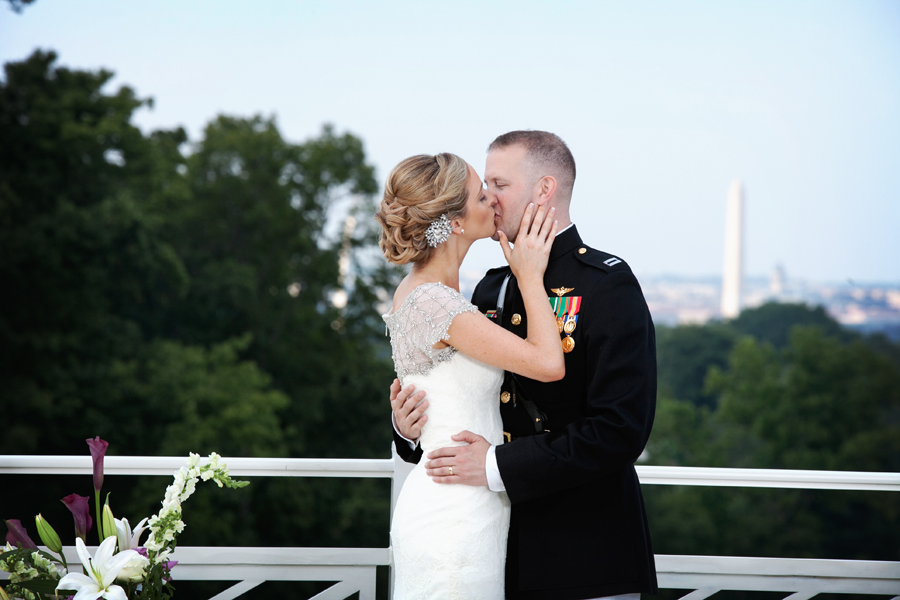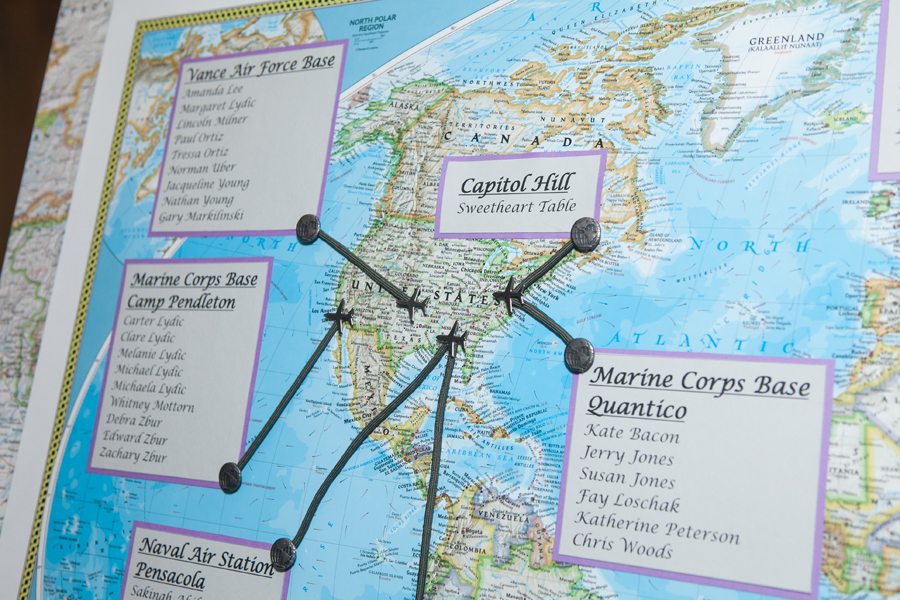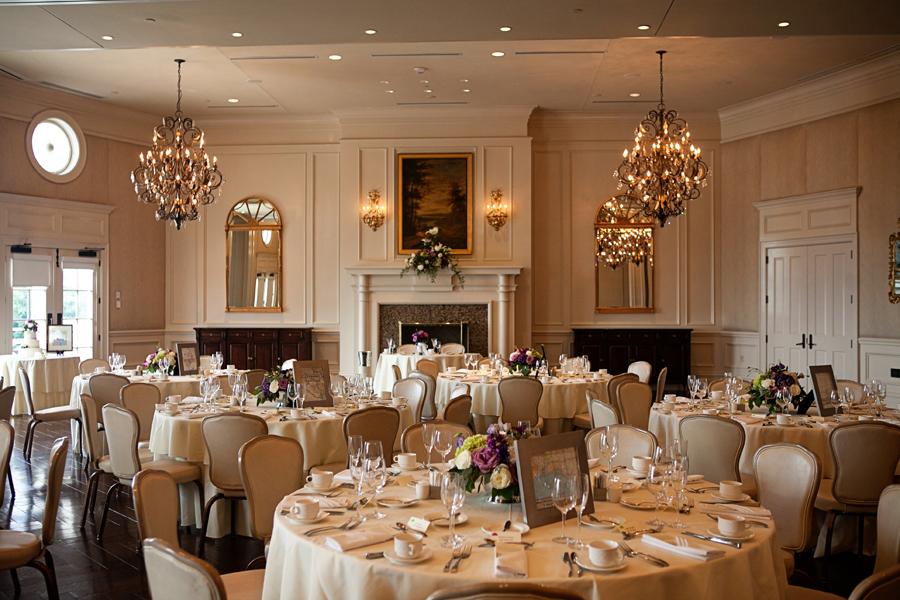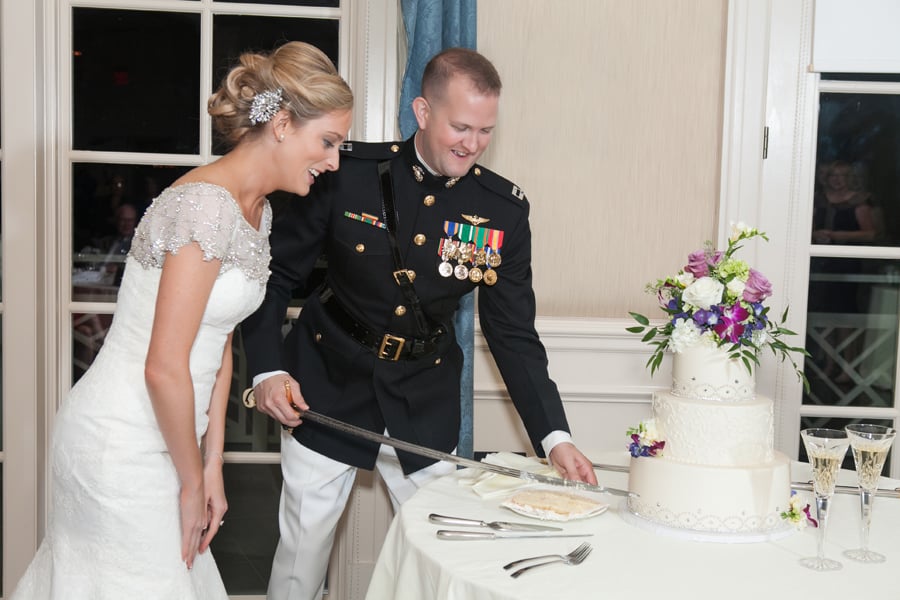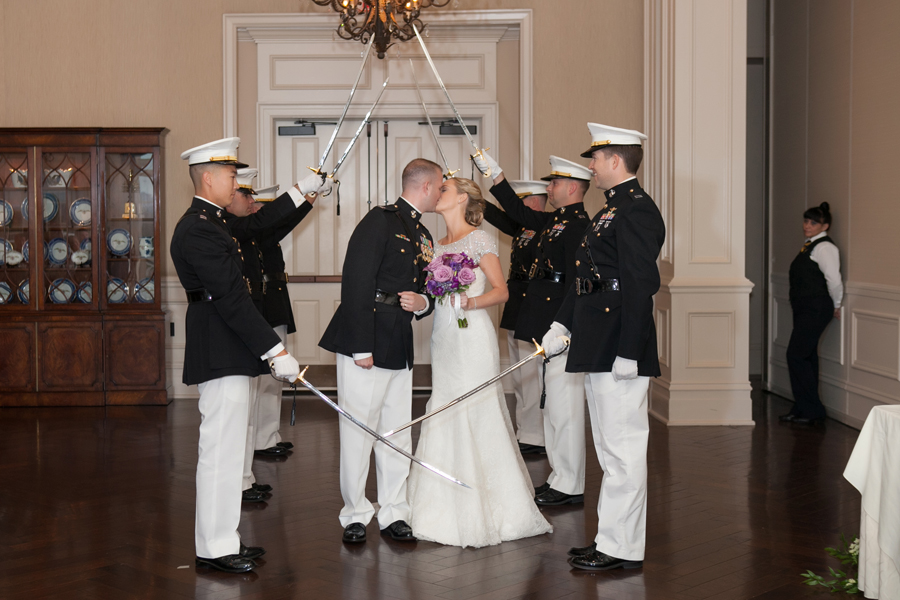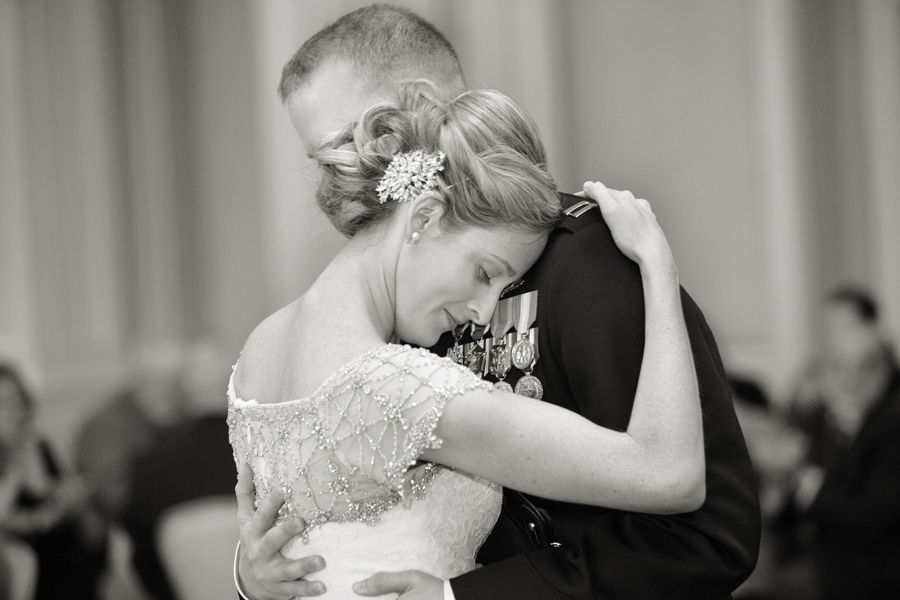 Groom's Tux: Marine Corps Dress Blue Alphas