There's nothing we love more than seeing genuine emotion and love between a couple on their wedding day; the joy they share with one another and all of their closest friends and family is one that's hard to match. That's why we immediately fell head-over-heels for all the giant smiles at Kelly MacKeever and Brett Sullivan's gorgeous waterfront wedding at Kent Manor Inn, photographed by Astrid Photography.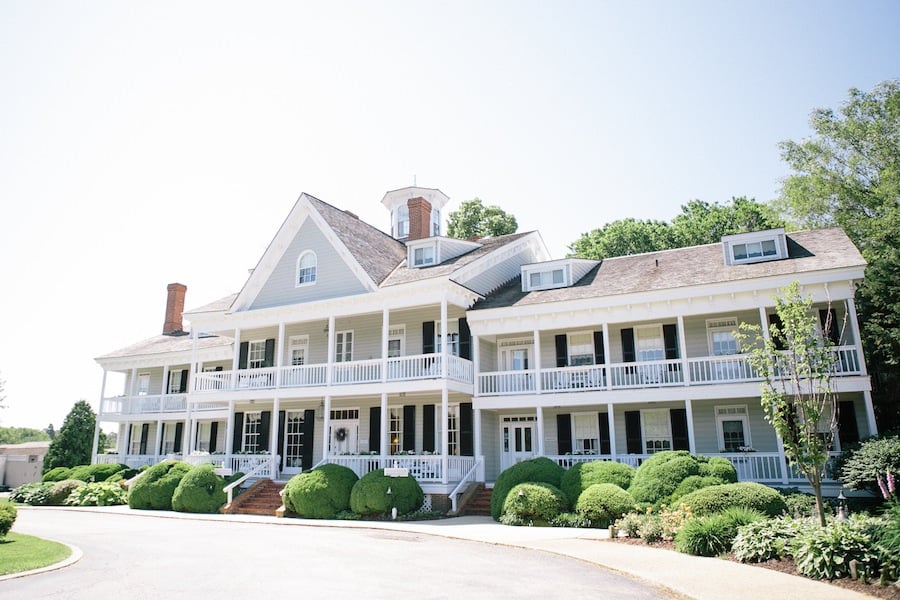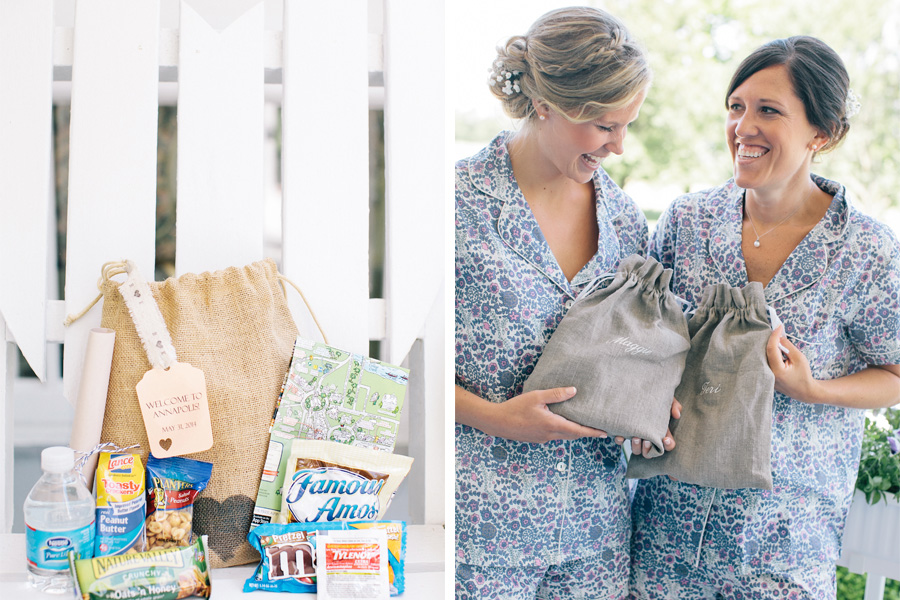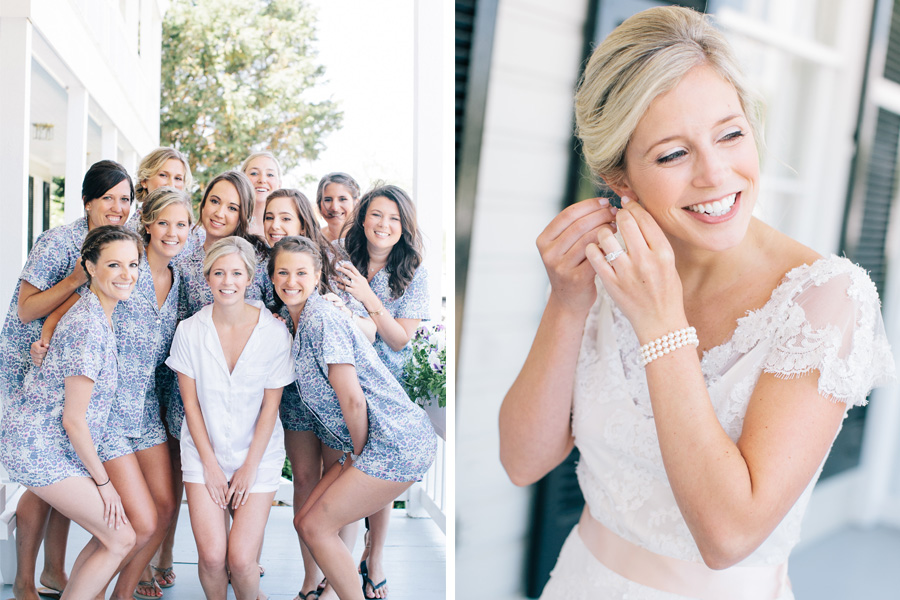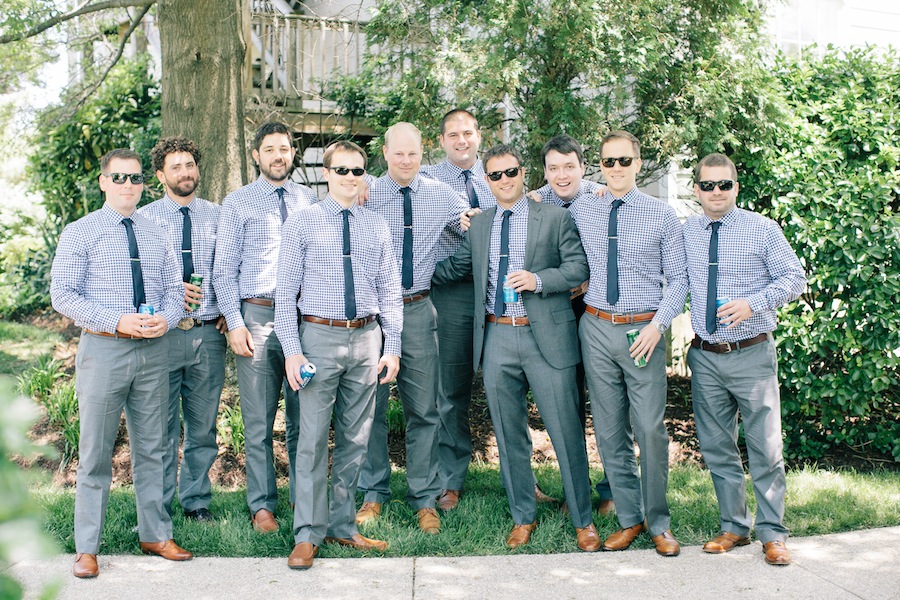 On one of Brett's first big dates with Kelly, things didn't go so well. Brett, who was living in New York at the time, came to Washington to visit Kelly for Valentine's Day. The two had been casually seeing each other, but the visit and the holiday marked a turn to a more serious situation. Brett was so nervous on the way to Kelly's apartment he dropped the bottle of wine he had brought. Nonetheless, they had a fine dinner, but came out of the restaurant to find Brett's car had been towed. All in all, not so smooth. For Brett, who met Kelly in high school, just being with the bubbly blonde felt like an accomplishment. "I had always thought she was way out of my league," says Brett, who is in sports marketing.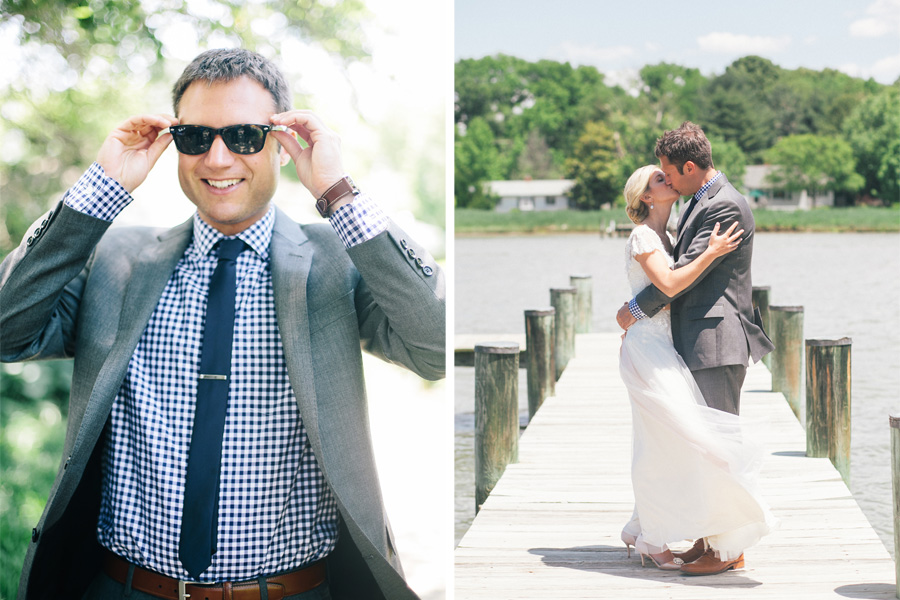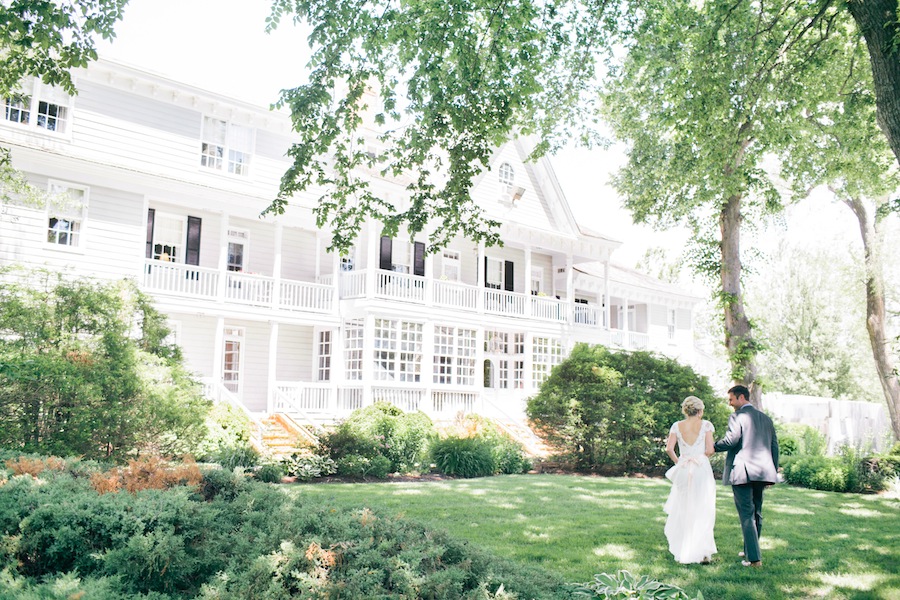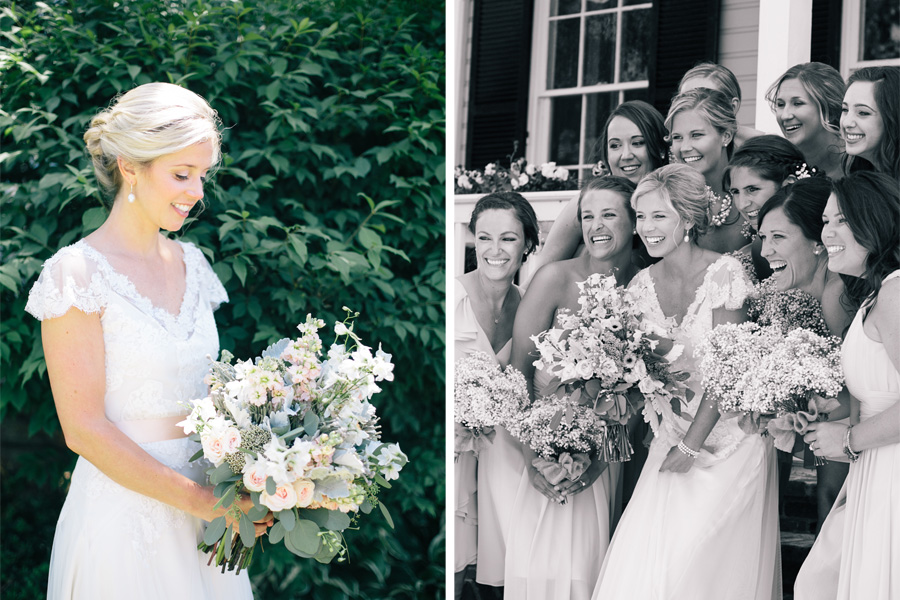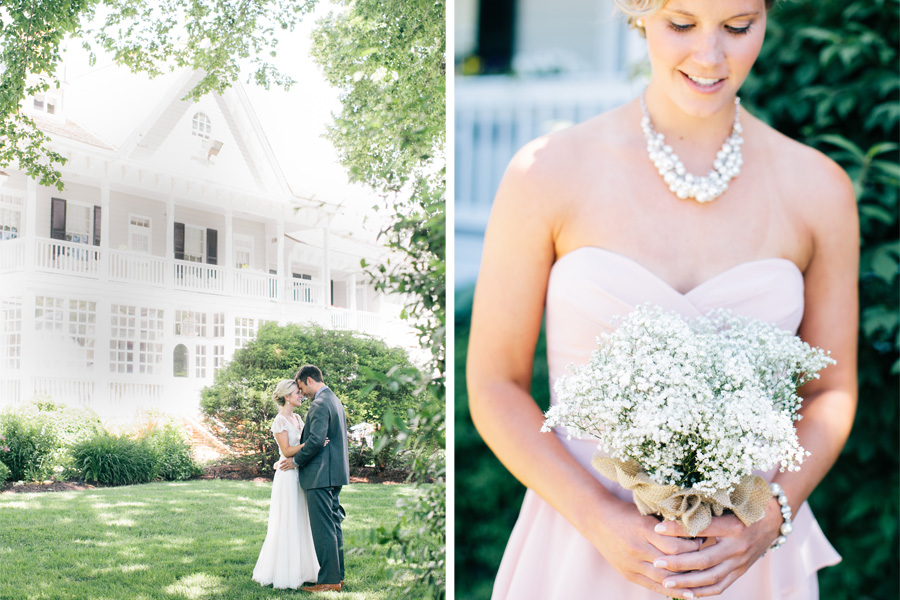 After three years, Brett proposed to Kelly at the Georgetown Waterfront ice rink—both Kelly and Brett had grown up at the local rink in Potomac, he playing hockey, she figure skating. As for the ceremony, "We knew we wanted a casual wedding outside," says Kelly, a meeting and event manager, "so we decided to go with a rustic, waterfront theme."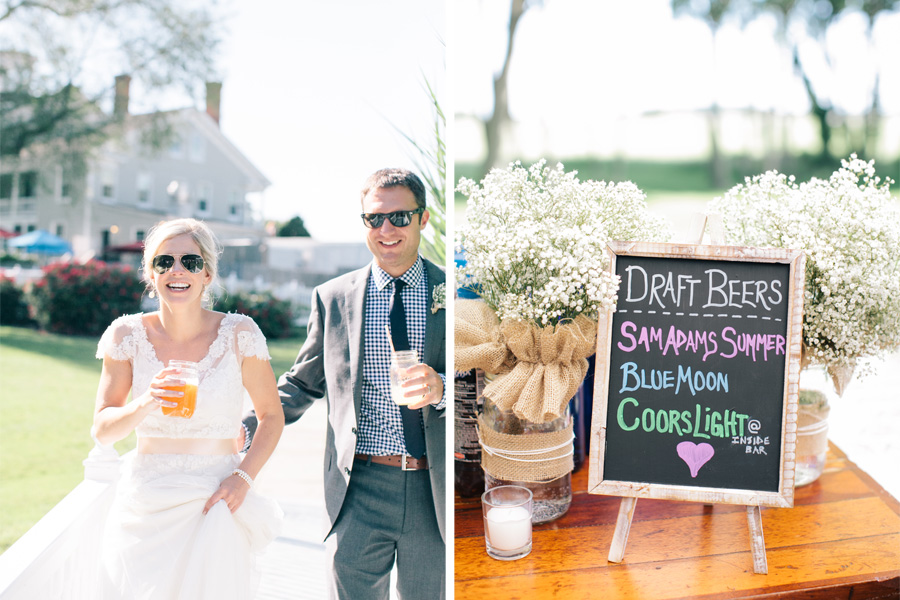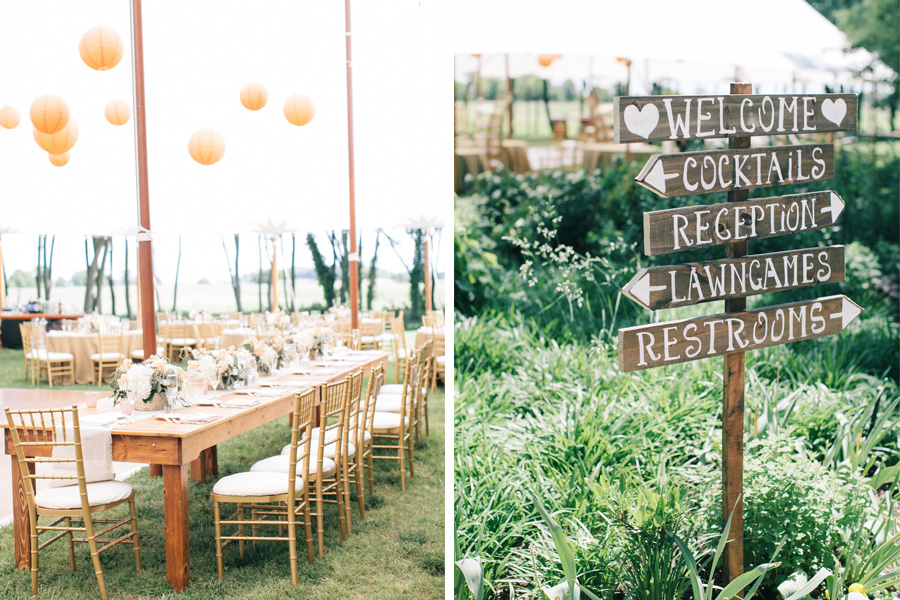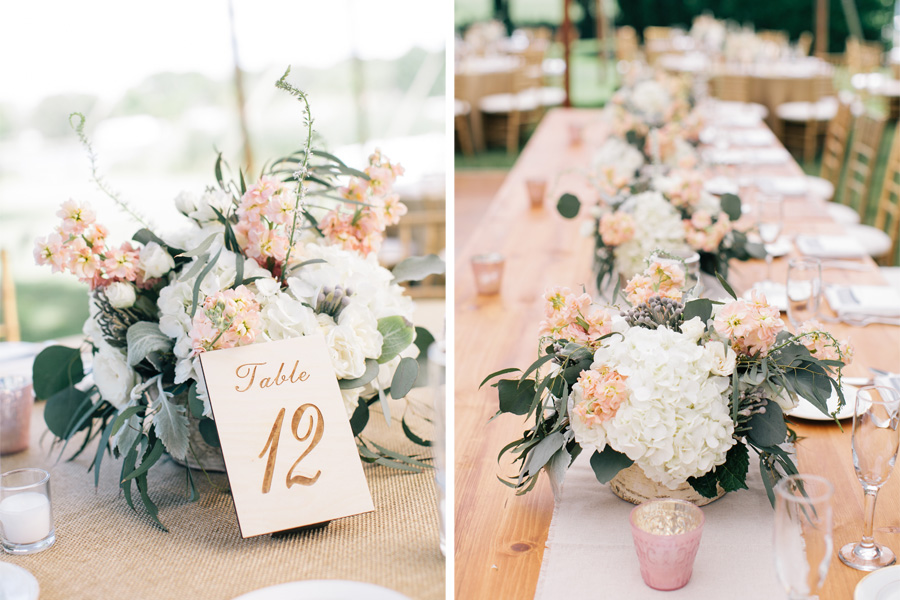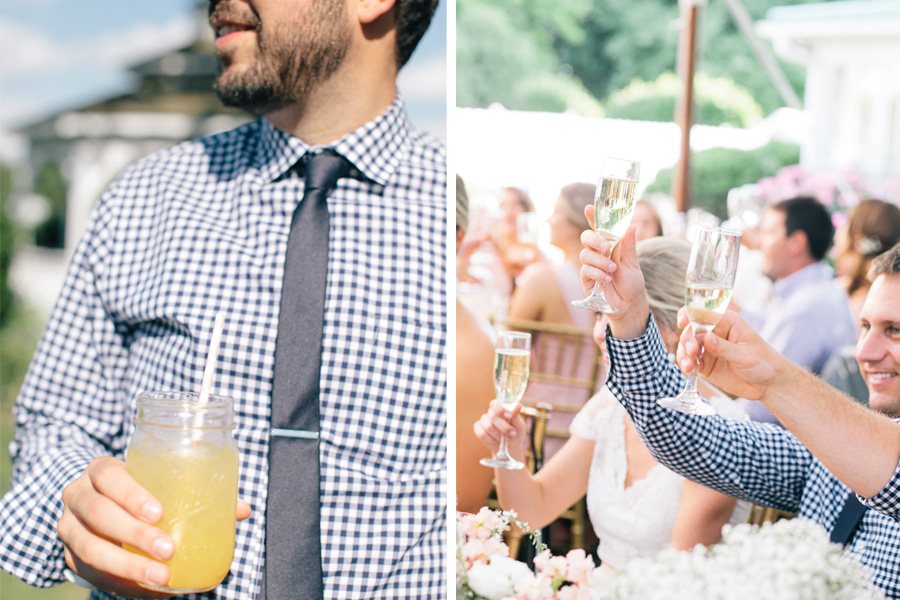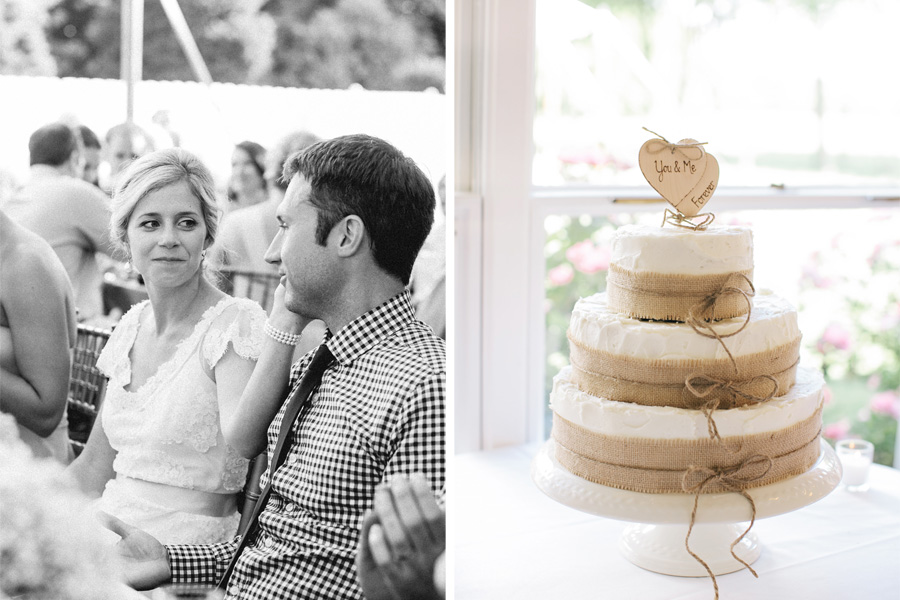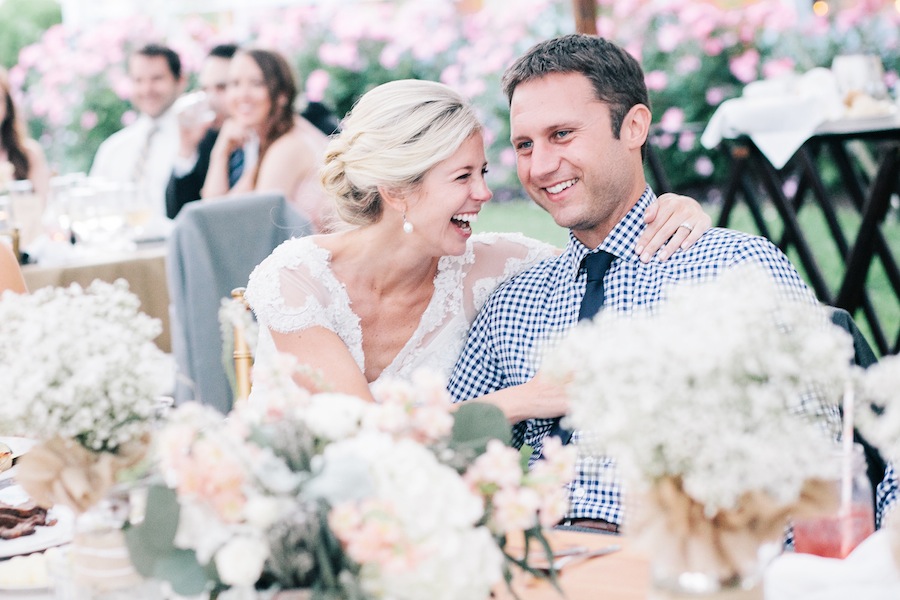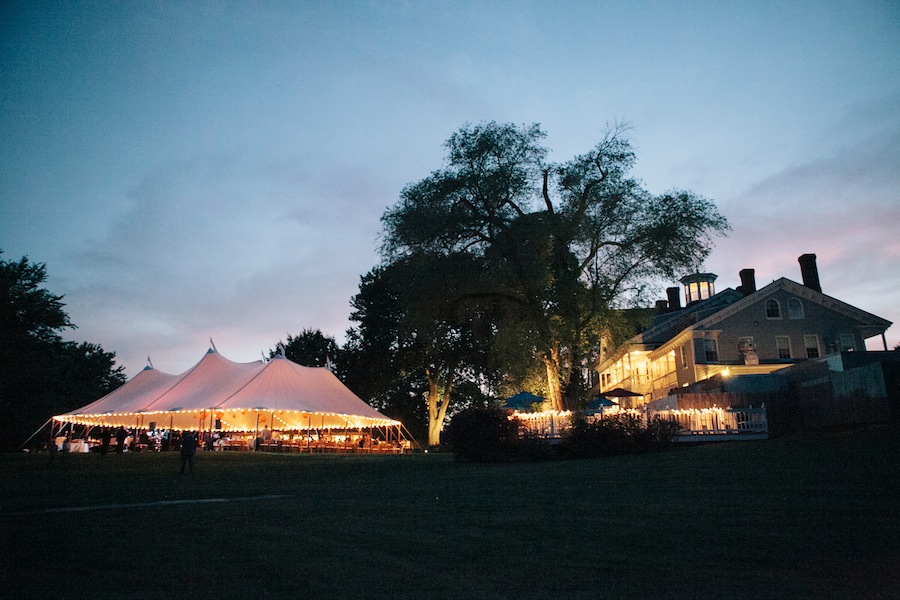 Guests meandered by the shoreline, played lawn games, and sipped cocktails from Mason jars, and family surprised the couple with a flash-mob dance to "Happy." Most important, Brett finally got his girl.
Bride's Gown: Sarah Janks | Groom's Suit: J. Crew | Ceremony venue: St. Christopher's Church | Reception venue: Kent Manor Inn | Photography: Astrid Photography | Flowers: Intrigue Design and Decor | Music: Black Tie Band | Invitations: Yellow Door Creative | Cake: Baked by Kelly's aunt, Patty MacIntire | Transportation: Towne Transport | Hair & Makeup: Behind the Veil | Honeymoon: Italy | Where they currently live: Washington, DC