Mallory Caudle and Philip (Phil) Hoon don't agree about exactly when they first met. She says it was at a party one winter with a group of friends; he says it was at a restaurant downtown the summer before. But either way, they did meet, and it was at that winter party that they struck up a conversation.
"While her beauty was what initially caught my attention, her infectious smile and engagement during our first conversation had me hooked," says Phil. A few months later, they ran into one another again, and it was then that Phil asked his dream girl on a first date. Though both a little nervous, they knew this was a romance that would last. "I though Phil was the total package," says Mallory. "He was (and still is!) smart, charming, enthusiastic, and gorgeous!"
Four years of dating later, they were in Chestertown visiting his parent's home. It was July, so they went out on a boat to watch the log canoe races. Phil set up a GoPro under the pretense of filming the boat races. "Phil asked me to sit up front, which I did find odd," says Mallory. "He said he wanted to have me in the video with the sailboats in the background, so I just shrugged it off and sat up front." But when Phil went up to join her, he brought a ring with him. He was so nervous, he could only get out four words: "Will you marry me?"
The couple wed on July 26, 2014 with a celebration at The Hay-Adams. To bring in a bit of eastern shore flair, Mallory and her mother filled jars with crab seasoning from Chestertown and used oyster shells as escort cards, and Phil wore a custom Craig Paul suit with a fish-patterned fabric lining.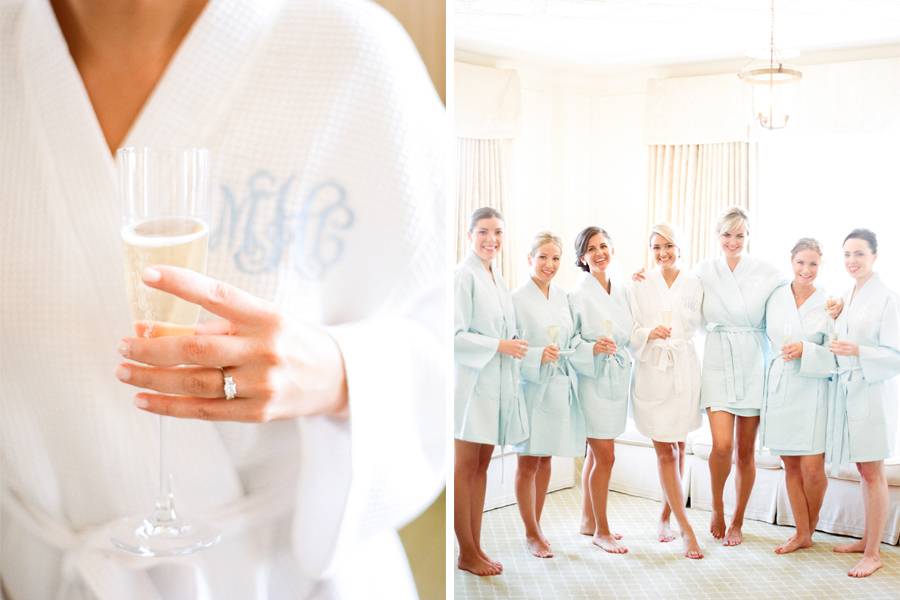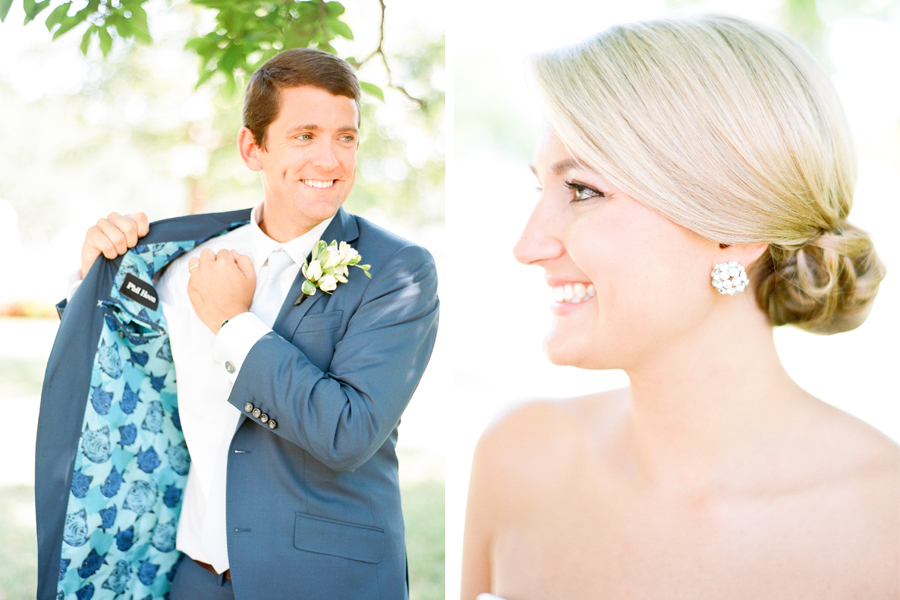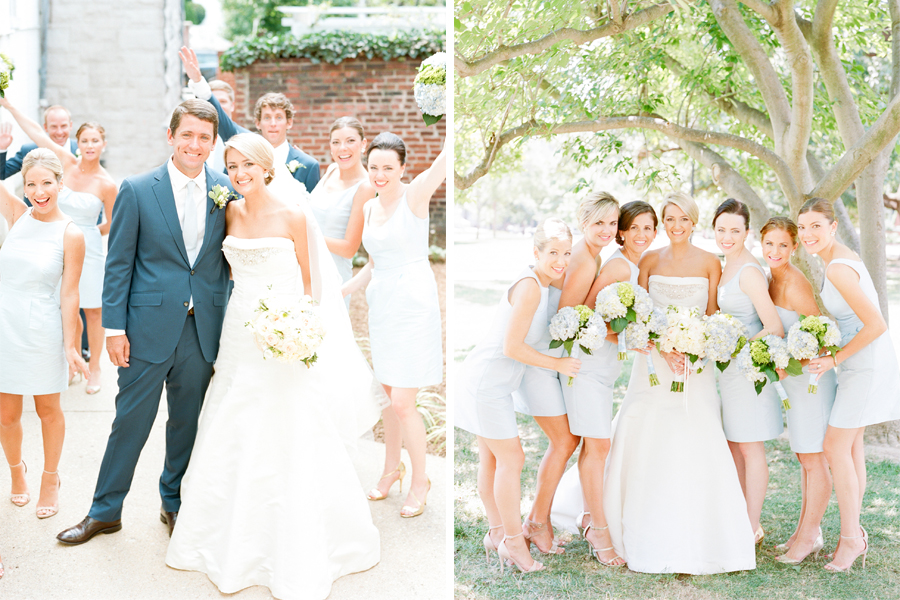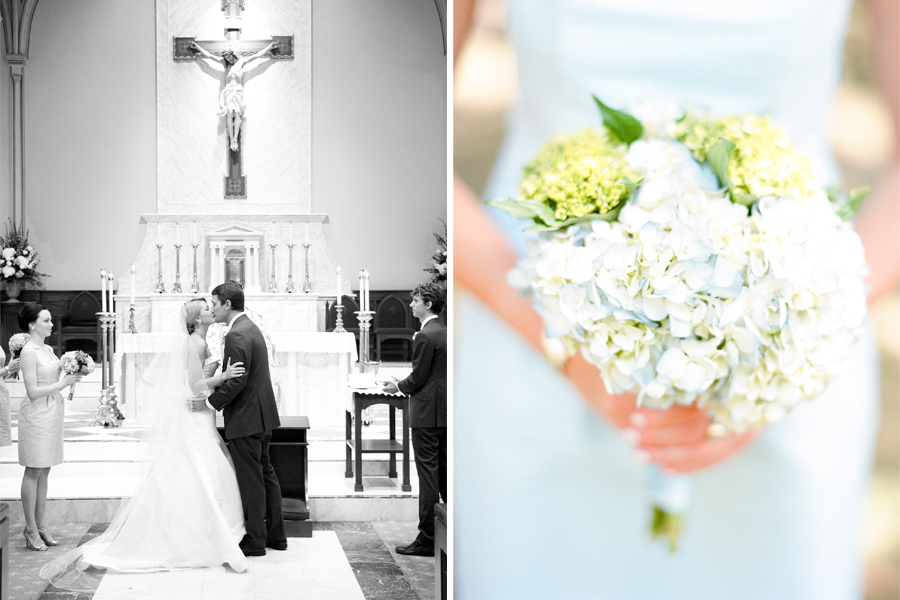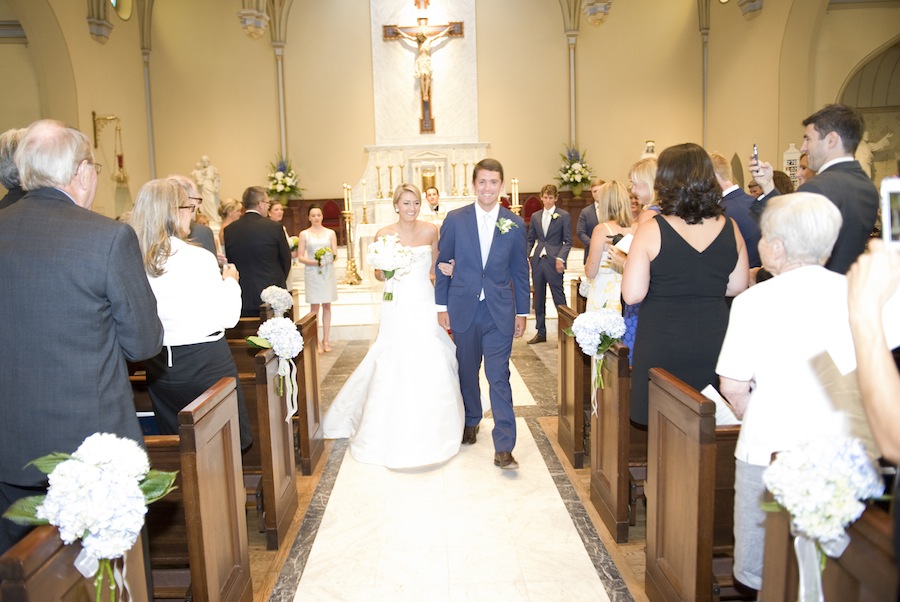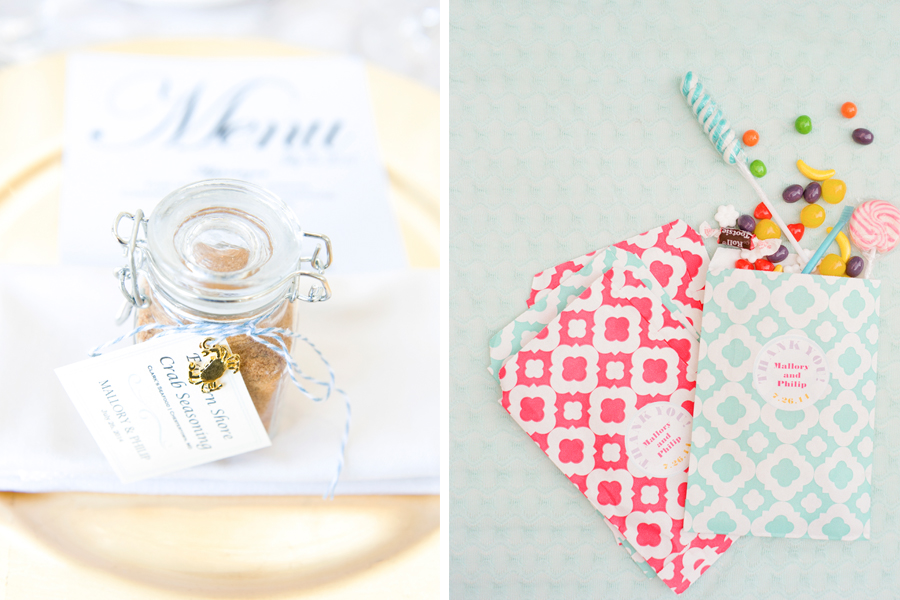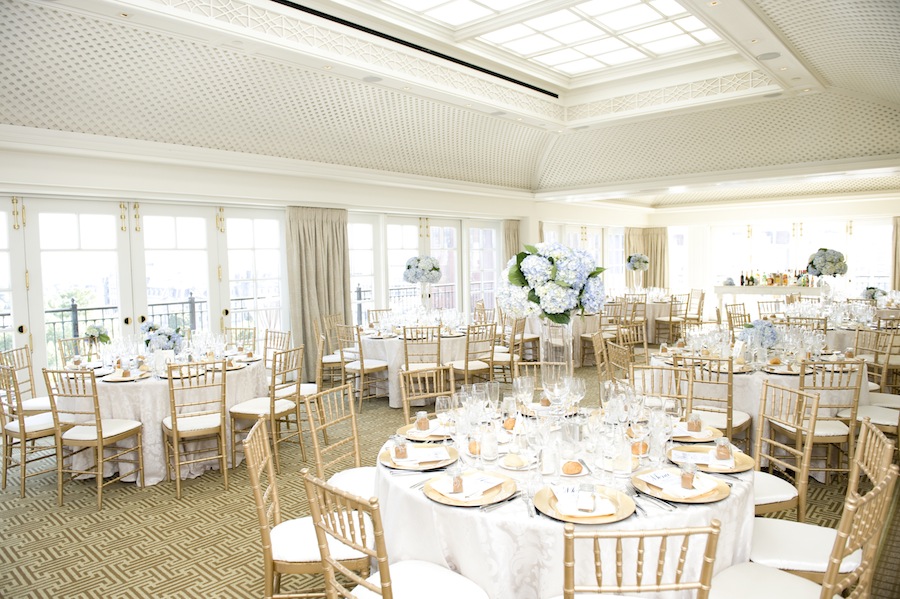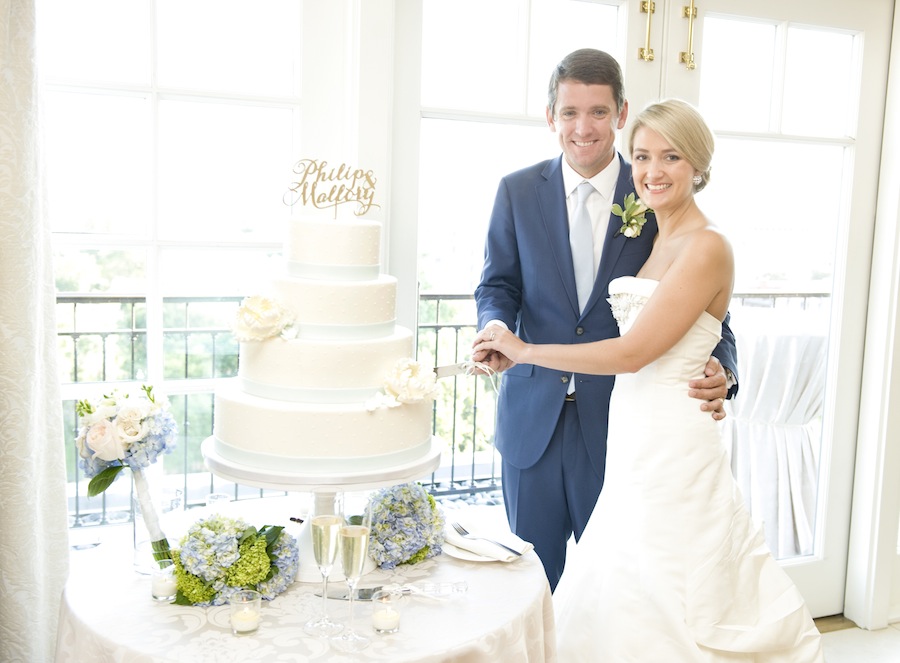 Wedding Ceremony Venue: St. Mary's Catholic Church
Wedding Reception Venue: The Hay-Adams
Photographer: Sweet Tea Photography
Bride's Gown: Austin Scarlett, Hitched Bridal Couture
Groom's Tux: Craig Paul
Hair Dresser: Nina Hastings, Salon deZEN
Makeup Artist: Sarah Mason, Salon deZEN
Event Coordinator: Tabitha Roberts, Roberts & Co Events
Cake: Kendall's Cakes
Florist: Distinctive Floral Design
Caterers: The Hay-Adams
Transportation: Chariots for Hire
Music/Entertainment: Prime Time, The Davis Event Group
Invitations: Digby & Rose
Cake Topper: Better Off Wed
Bridesmaids' Robes: Millie's Gifts