Both environmental conservationists, Robin Sawyer and Olaf Zerbock's paths first crossed at an international conservation NGO in 2007. Both were seeing other people at the time, however, so it wasn't until they'd worked together for two years that Olaf asked Robin out on a first date. They went out after work for drinks and to see a documentary, and though they tried to play it cool, both were excited about where it was headed.
As their relationship progressed, Robin made it clear that she didn't want to stick to traditions. "Robin didn't want an engagement ring, just a steam mop and a rescued pit bull," says Olaf. When he'd given her both, Robin knew he was serious. They dated another two years before buying a house together, and three years later, decided it was time to make it "official."
Robin and Olaf opted for a non-traditional ceremony, bringing in elopement experts Pop! Wed Co. to assist in planning their wedding in Dumbarton Oaks park. Though it was a chilly 37 degrees, their ceremony was set against the backdrop of the beautiful fall foliage, and nothing could dampen their joy. They celebrated afterwards with brunch at Blue Duck Tavern and an impromptu gathering at home with family and friends who hurried over with bottles of champagne after hearing the good news.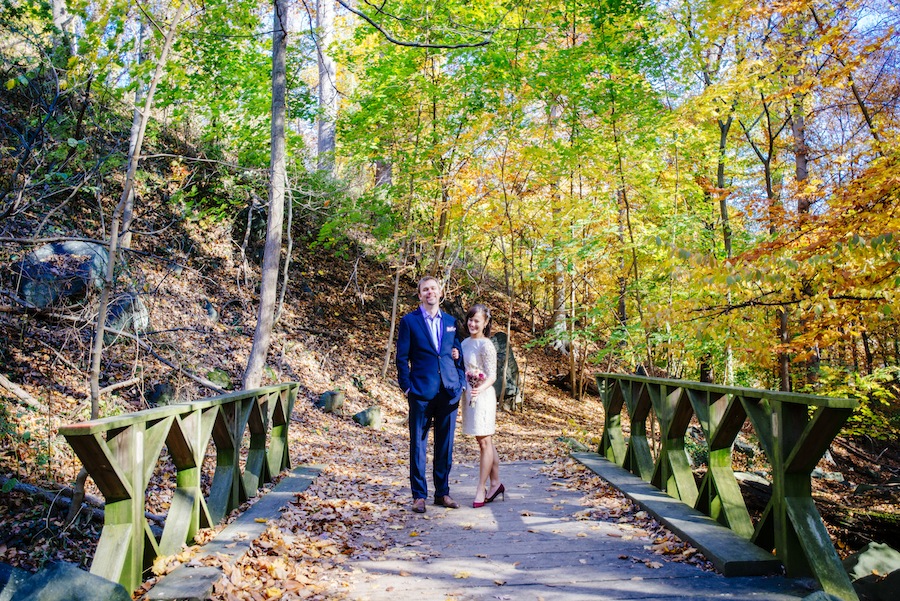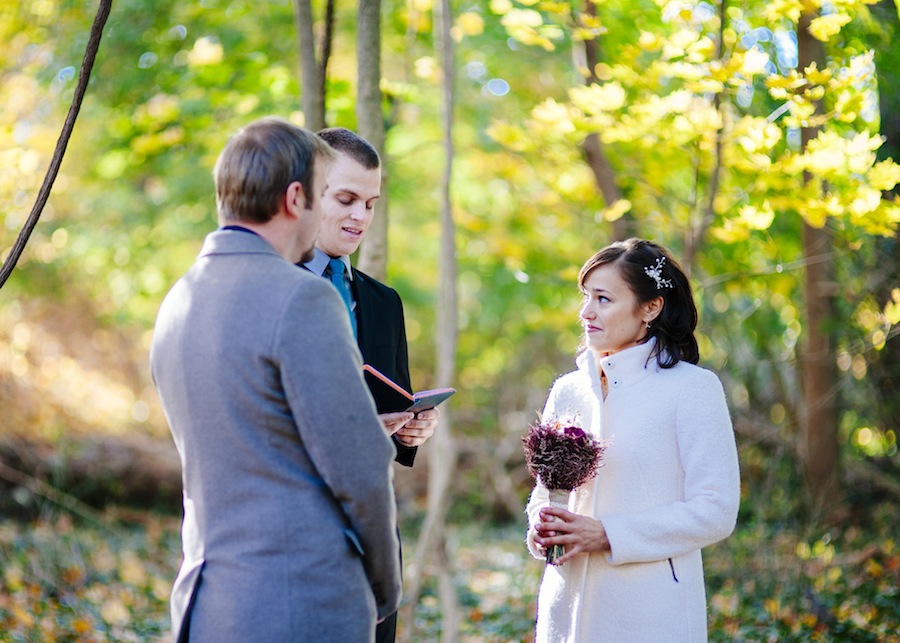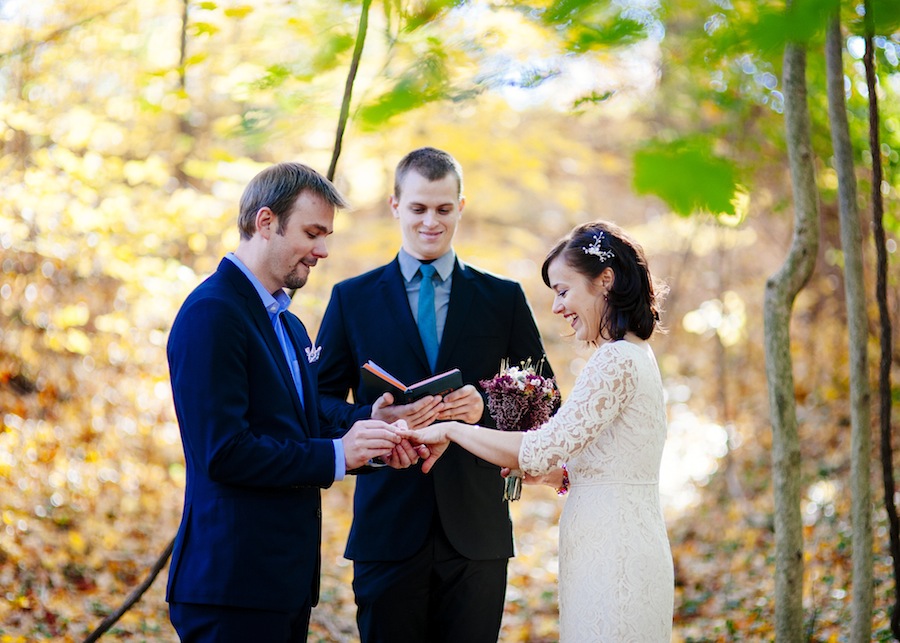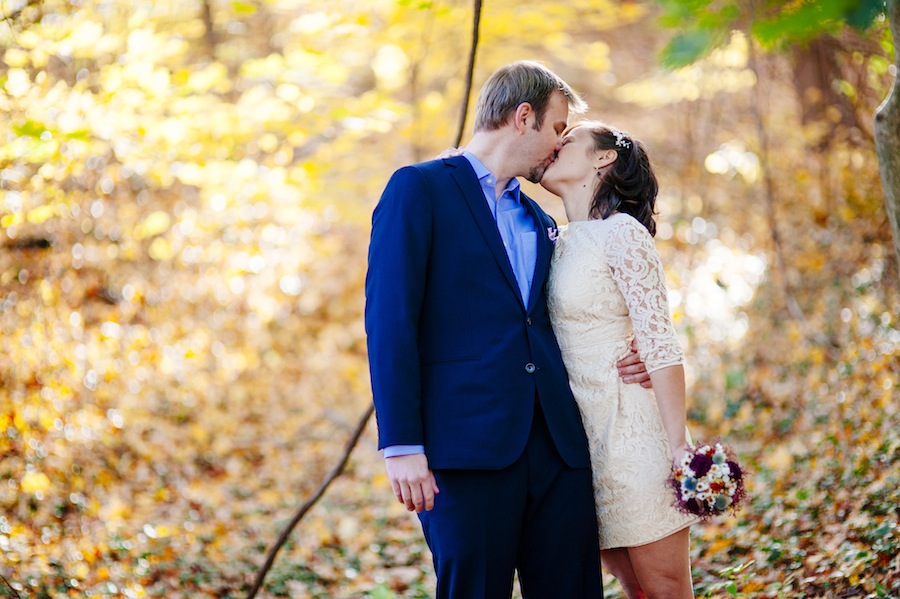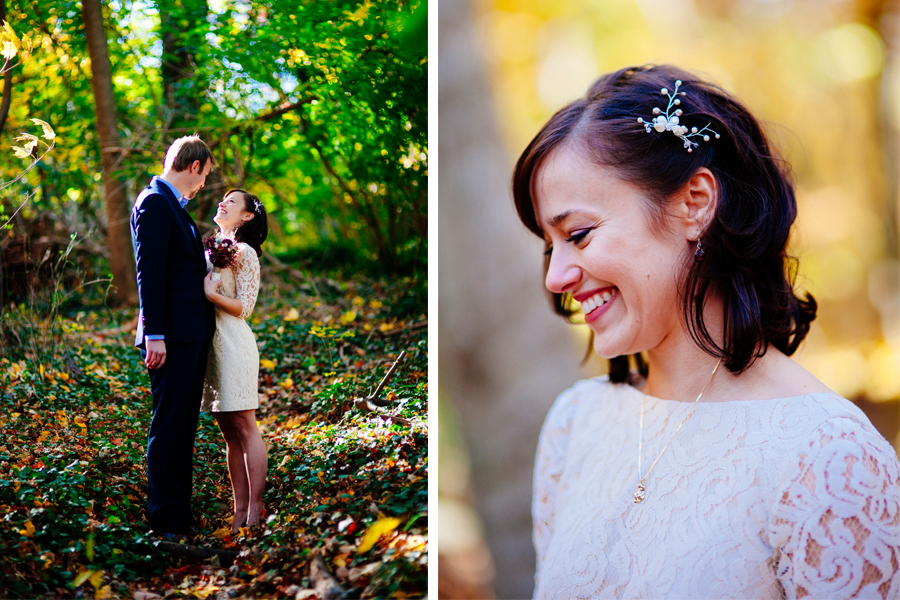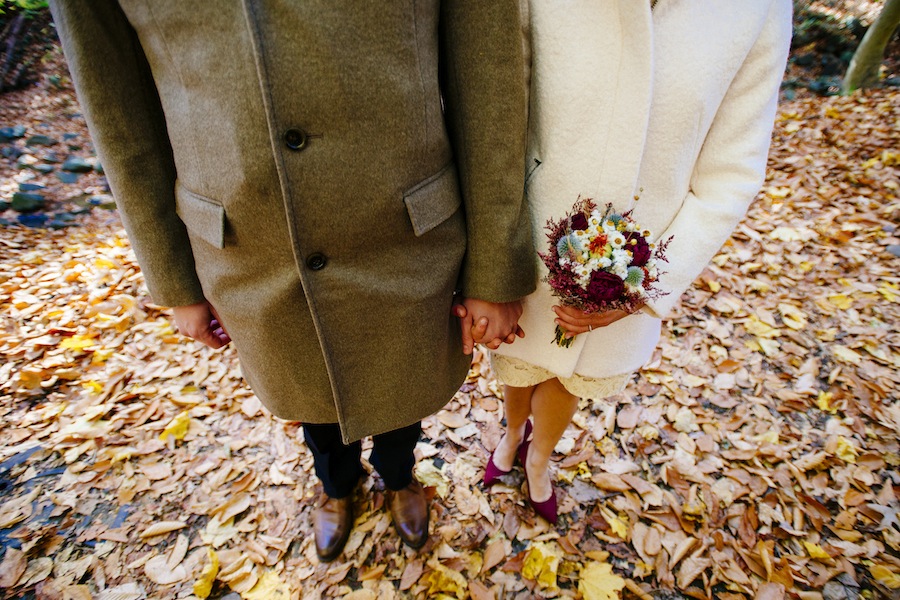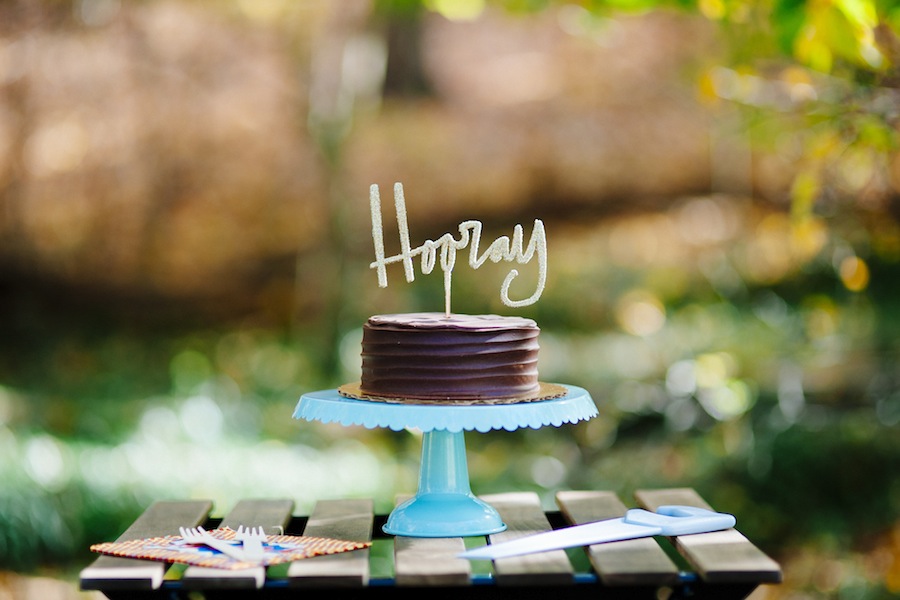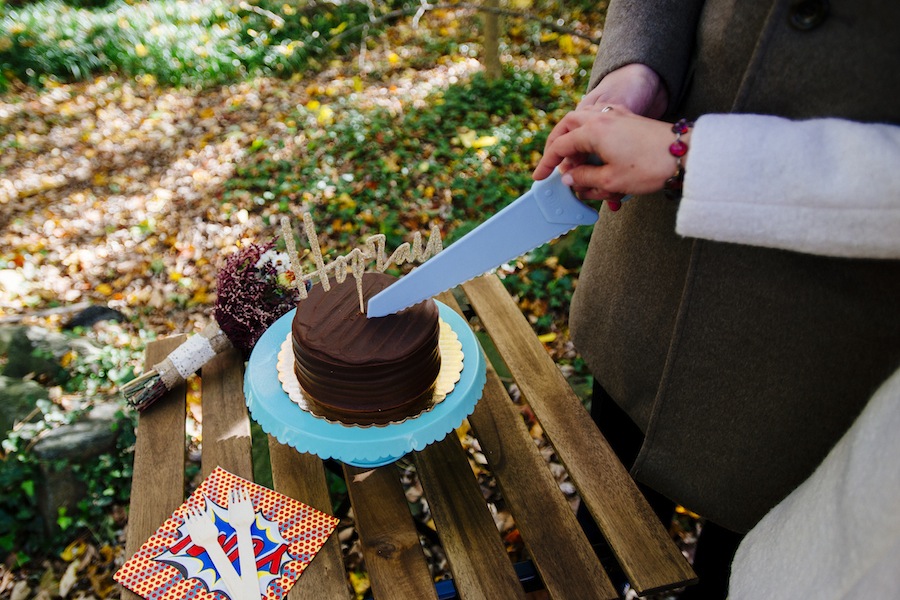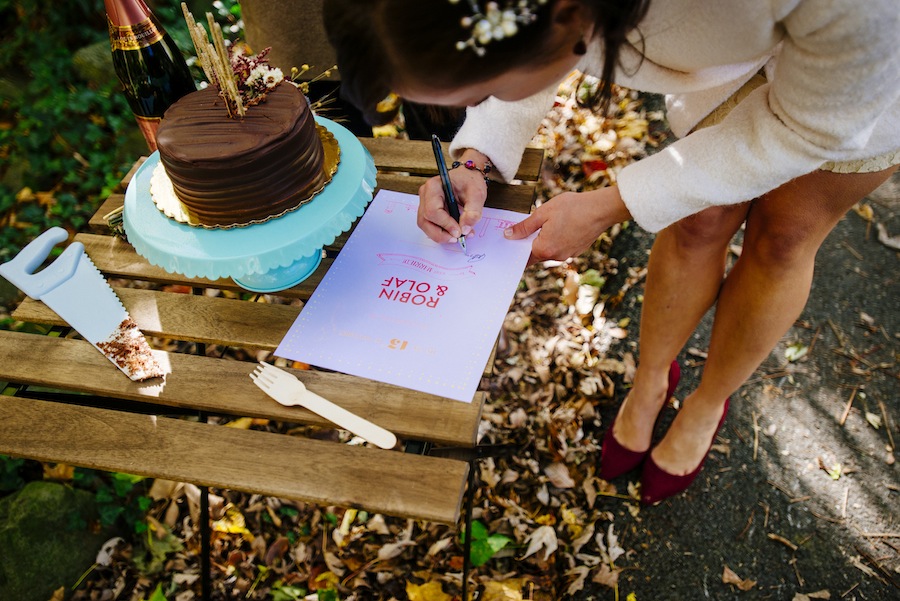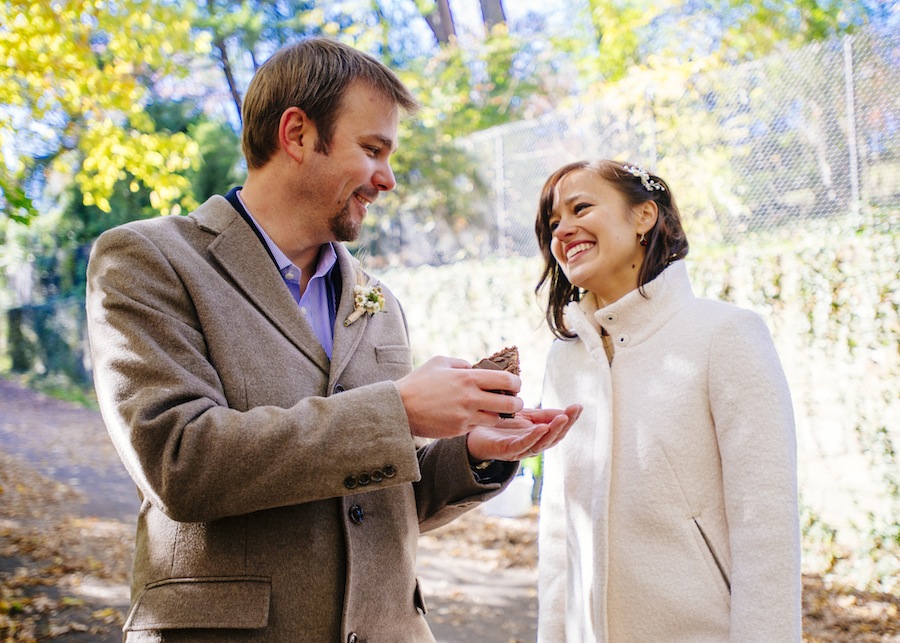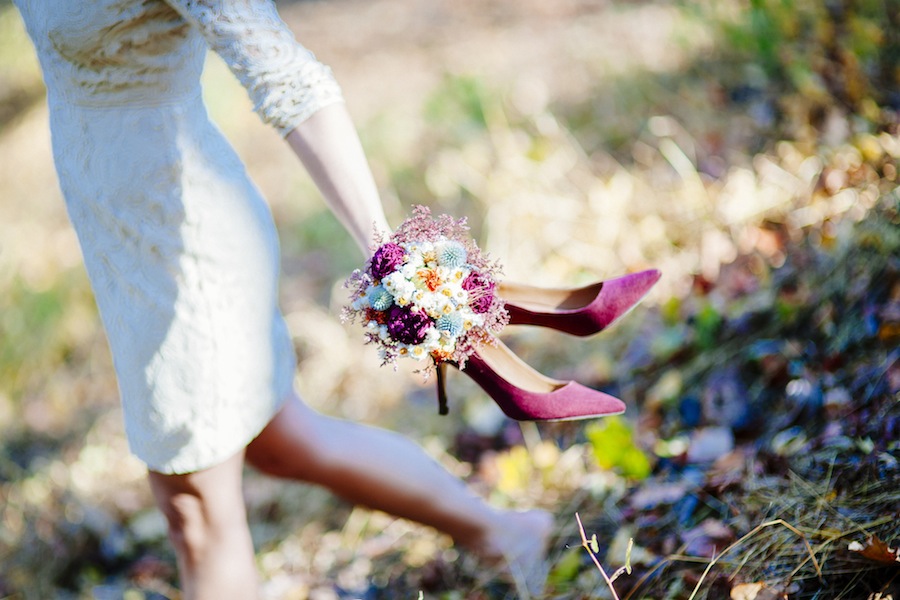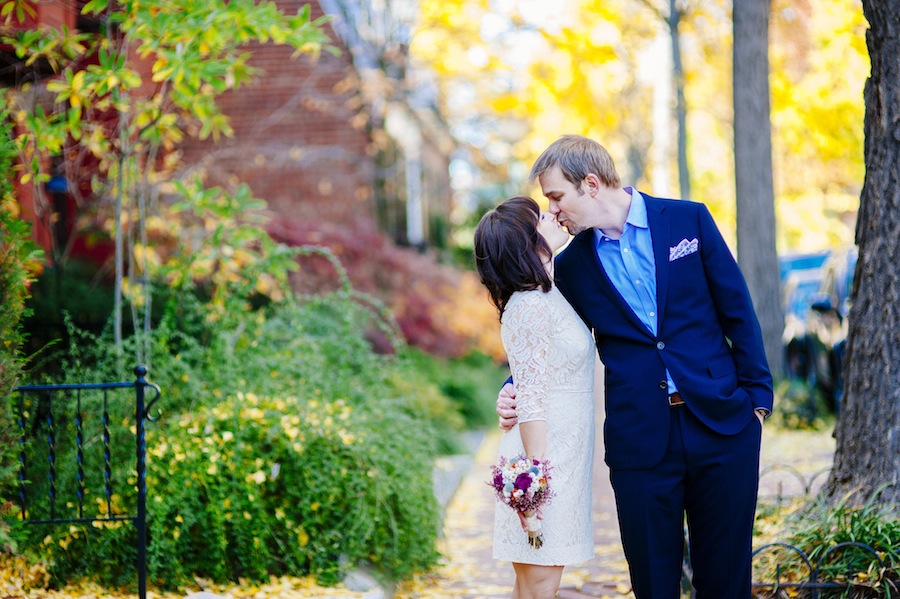 Bride's Gown: J. Crew
Groom's Tux: J. Crew
Photographer: Maggie Gaudaen, Pop! Wed Co.
Hair Dresser: Jennifer (Bocott) O'Donnell, Bang Salon
Event Coordinator: Pop! Wed Co.
Cake: Cakelove
Florist: The Blaithin Blair Shop
Transportation: Uber