Before Antoine Bethea was a strong safety for the San Francisco 49ers, he played for Howard University, where he met Samantha Romantini during his freshman year. They were both athletes at the school, so their paths crossed frequently and they soon became friends. At first, Antoine played hard to get, even though Samantha could tell the attraction was there. But when Antoine used a box of Mike and Ikes as a bartering chip for her phone number, she knew her suspicions were confirmed.
They went on a first date to IHOP after a college party, and for the next three and a half years, they were inseparable. In 2012, when Antoine was playing for the Colts, he took advantage of a bye week and planned a birthday surprise for Samantha, bringing all of her family and friends to a suite in the Barclays Center in New York. The next night, Antoine took Samantha to dinner at Quality Meats, and when she opened the dessert menu, there was a note from Antoine that finished with the question, "Will you marry me?"
The couple wed on June 28, 2014 at the Ronald Reagan Building in front of a stunning draped altar. The room was filled with white orchids and all of their loved ones danced the night away with the couple before they jetted off to honeymoon in Dubai.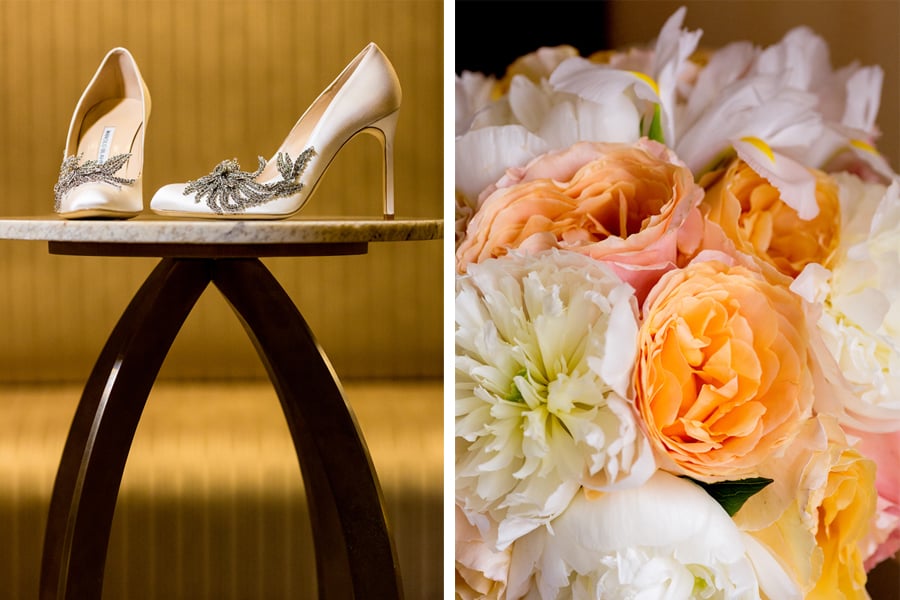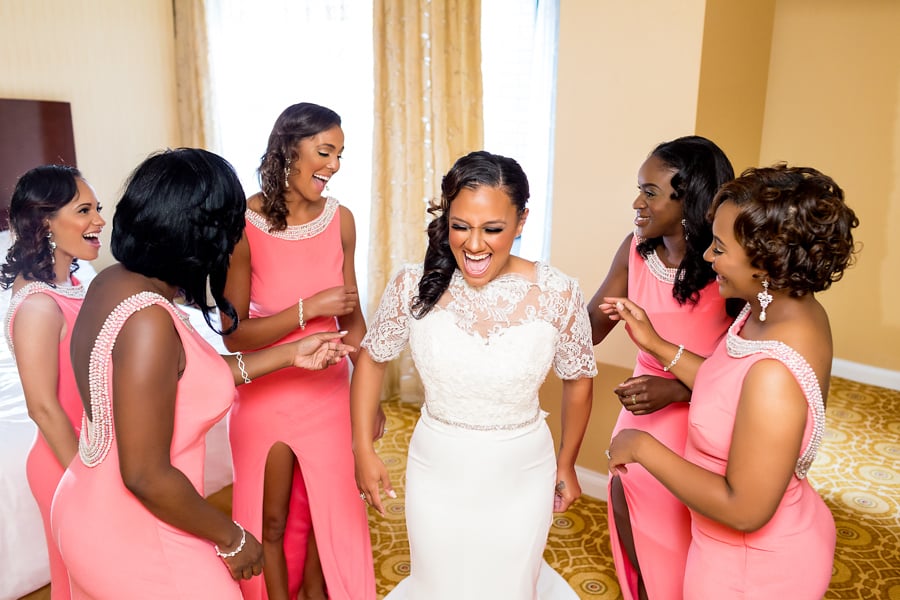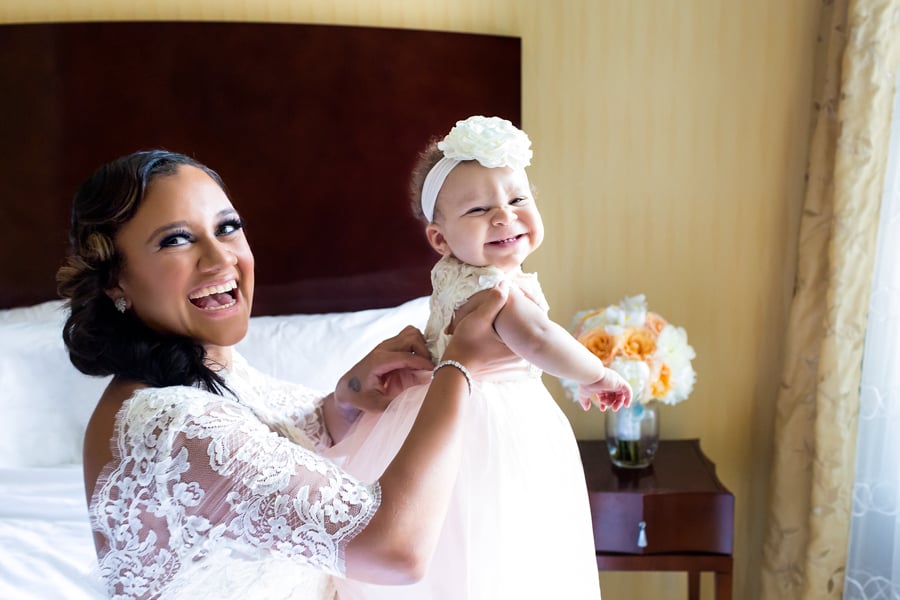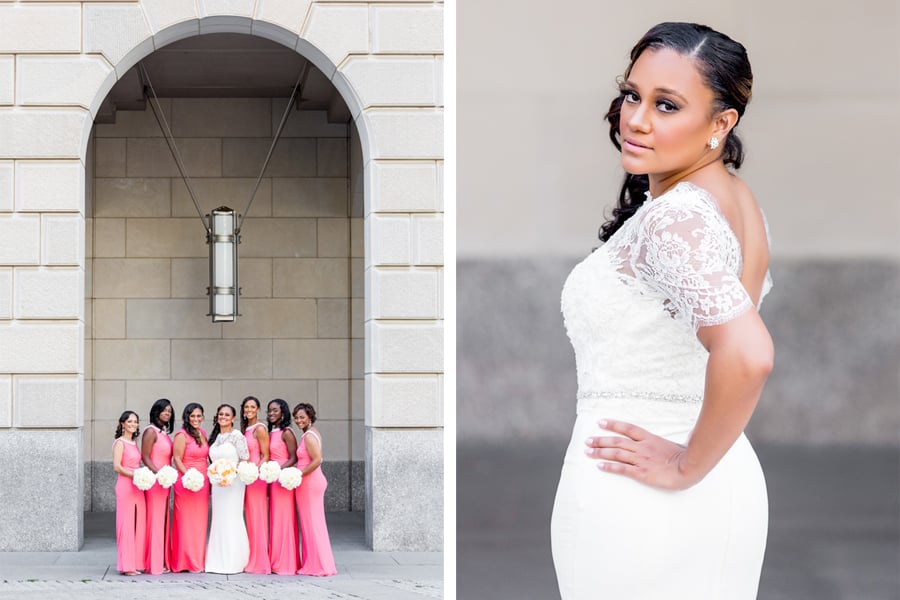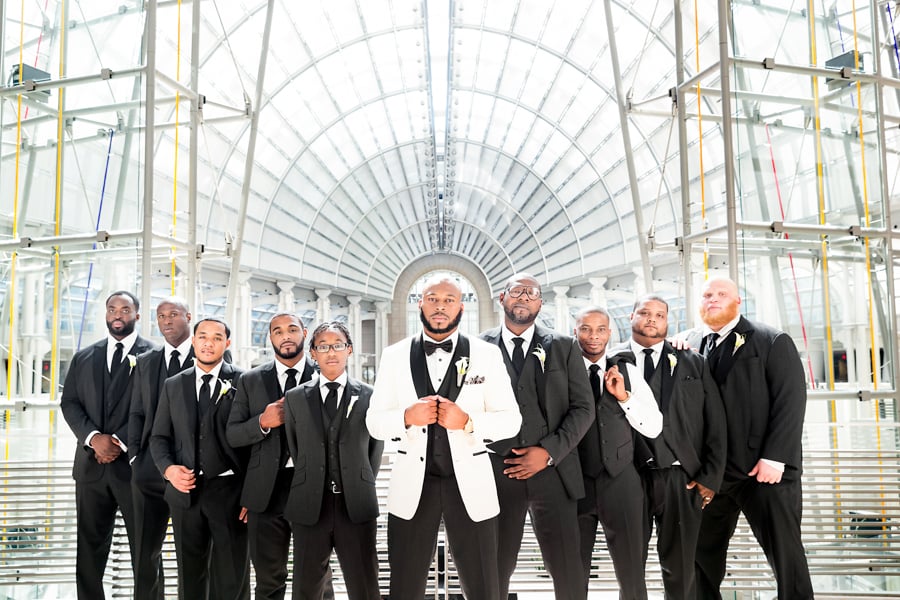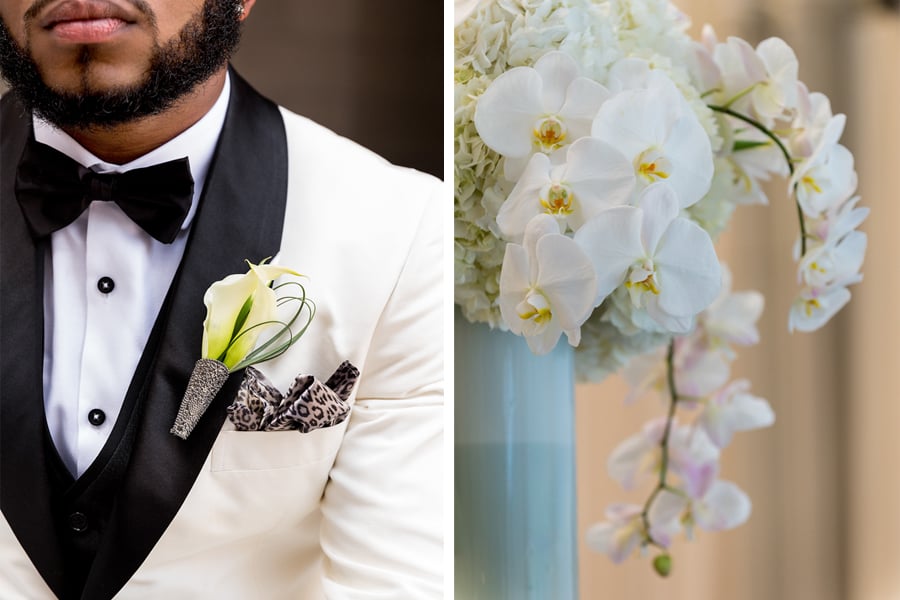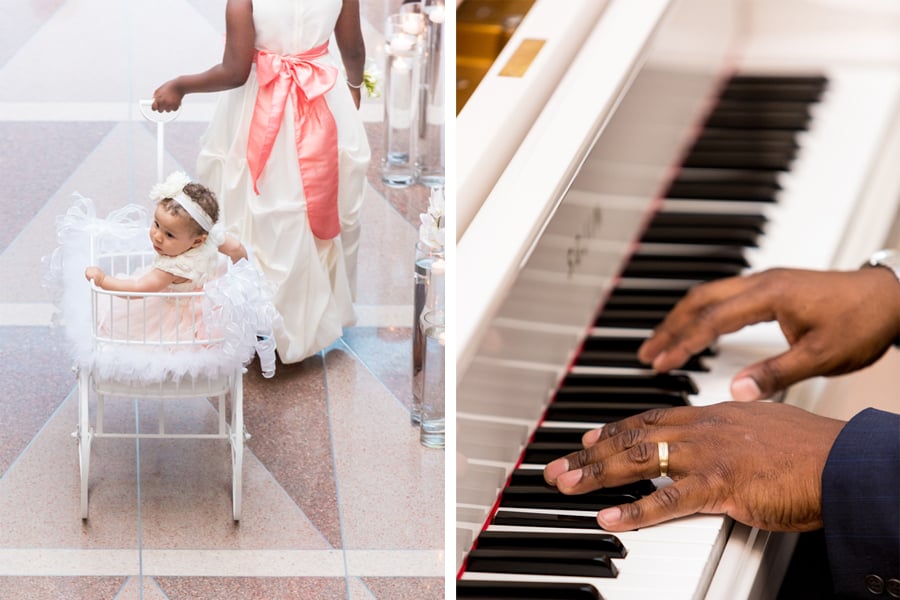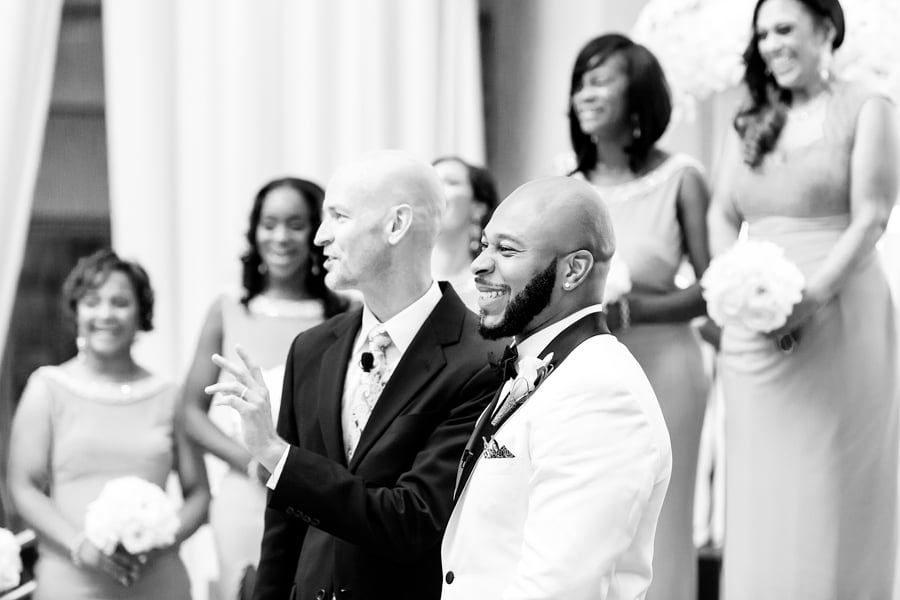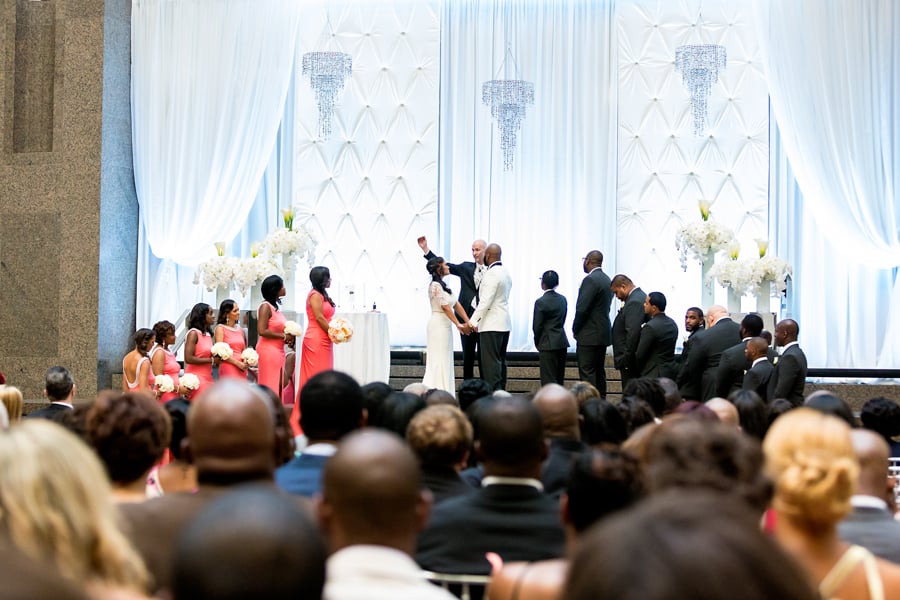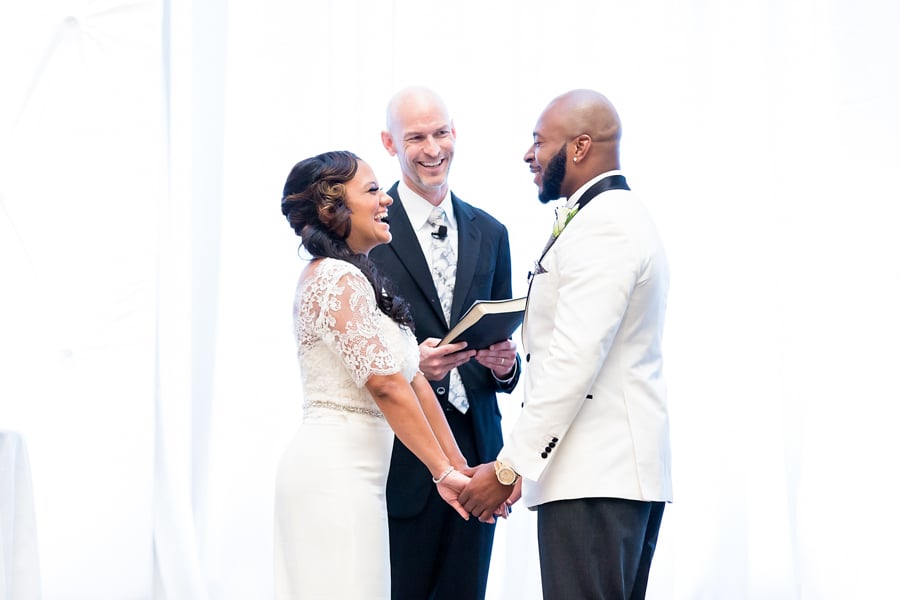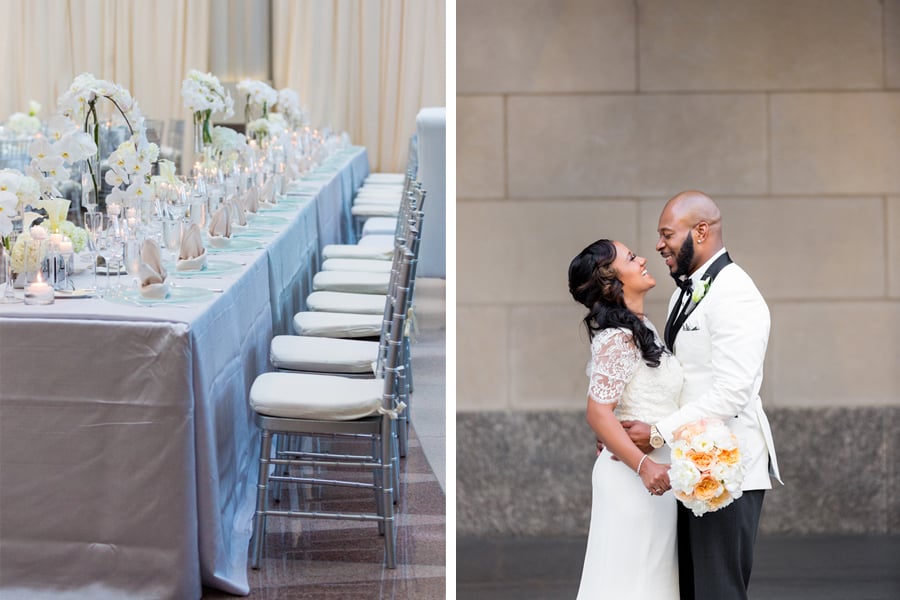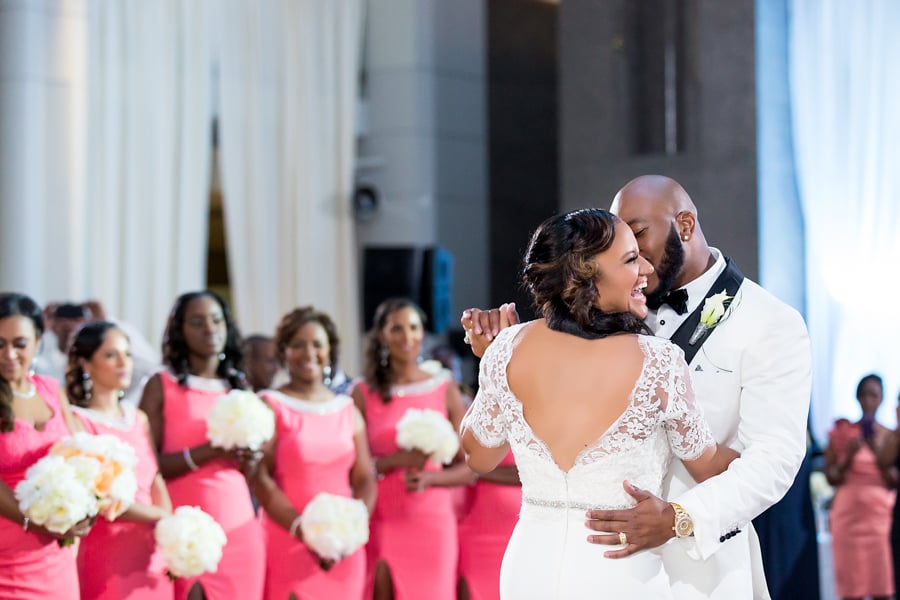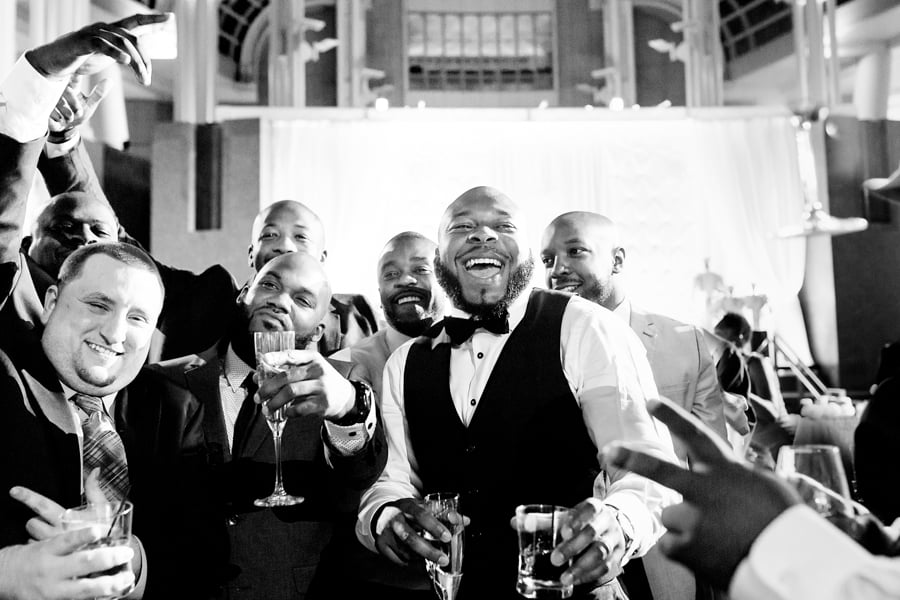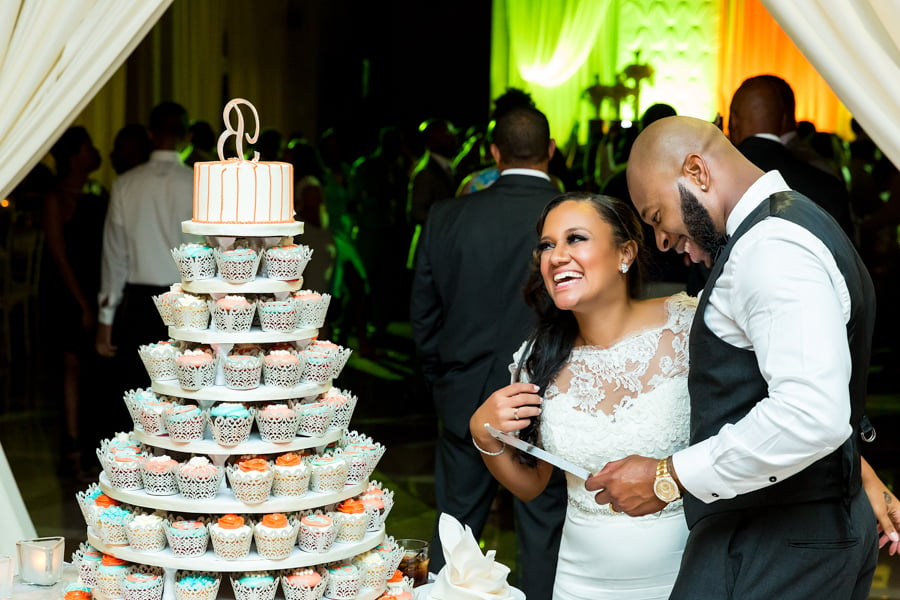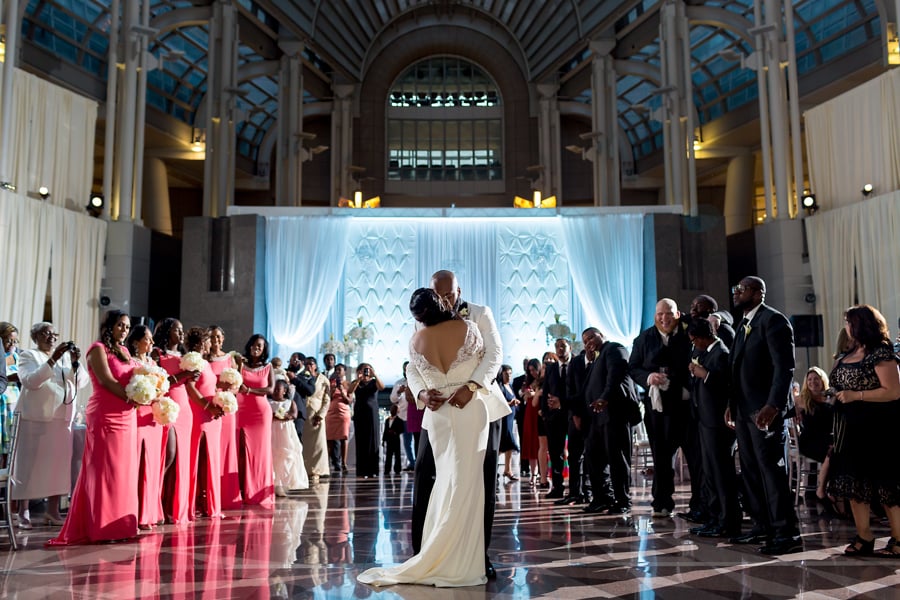 Venue: Ronald Reagan Building
Photographer: Procopio Photography
Bride's Gown: Custom made and designed by Modern Trousseau, MH Pomander's Bridal
Groom's Tux: ALBA

Hair Dresser: Filthy Rich Salon
Makeup Artist: Face Couture
Event Coordinator: Defined by Design Events
Cake: Fancy Cakes by Leslie
Florist: Blom Floral
Caterers: Ronald Reagan Building
Transportation: Metropolitan Shuttle
Videographer: Bowen Films
Invitations: Sincerely Jackie
Graphic Design: Articuluck Designs
Decor: Design Foundry
Lighting: Projection Inc.
Draping: Drape Kings
Music: D. Nassar Piano Studio
DJ: Brenden Hill
Violinist: Miracle McKinney
Soloist: Karmella Daniel
Pianist: Samuel Buck
Step & Repeat Photos: Imagine Photography