Matthew (Matt) Borland and Caitlin Sims, were both working on Wall Street, when they ran across one another at a bar. He was a sophisticated New Yorker and she was a sweet southerner, but their differences only made them more interested in getting to know the other. They stayed in touch over the next year, and when they finally went out for a first date of margaritas and Mexican food, they realize that their friendship would become more.
They had dated for a year when they made plans to go to dinner at a nice Italian restaurant. Before their night on the town, they made their way to the rooftop of their building to relax and enjoy some drinks. Matt pulled out a bottle of champagne, and as they were sipping and watching the sunset, their doorman appeared on the rooftop with a phone in hand. Thinking he'd come up to take a picture of them all dressed up for their night out, Caitlin turned back to Matt to find him down on one knee, a little grey box in his hand.
The couple married on June 7, 2014 in Caitlin's hometown, Charlottesville, at the beautiful Farmington Country Club. The bride tucked peonies from her mother's garden into her bouquet and used the boxwoods at her childhood home to create wreathes to adorn their chairs at the reception. The guests drank the couple's favorite La Marca prosecco and noshed on Virginia ham biscuits during a cocktail hour overlooking the Blue Ridge Mountains.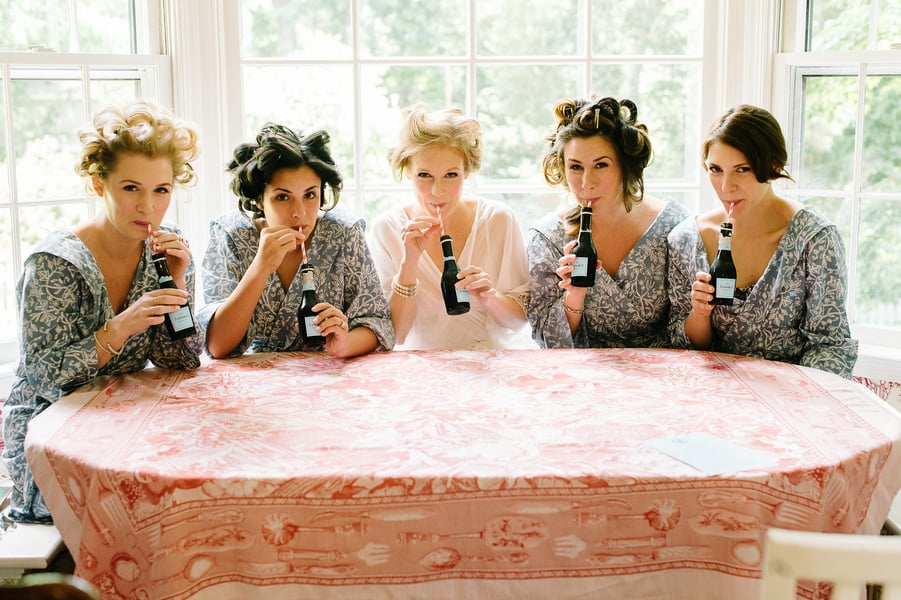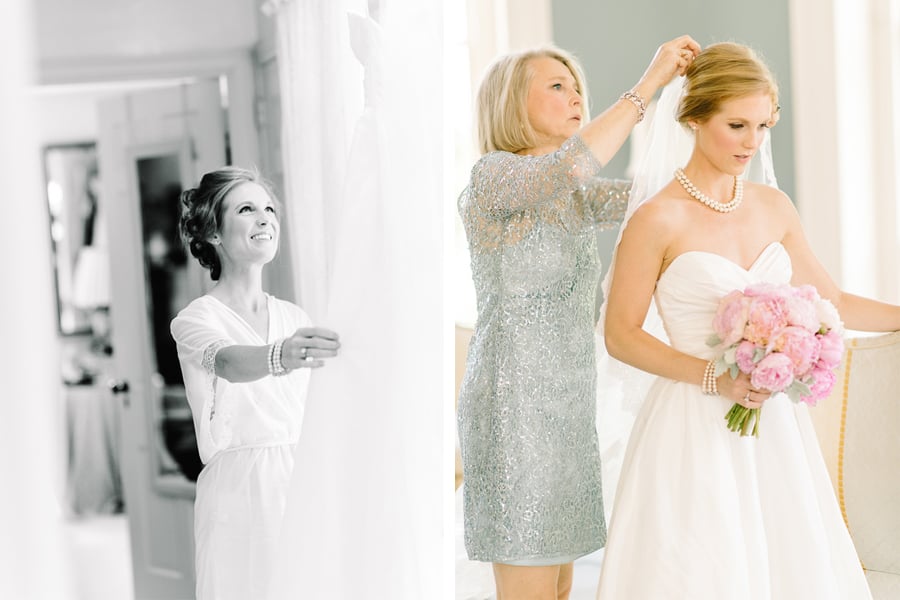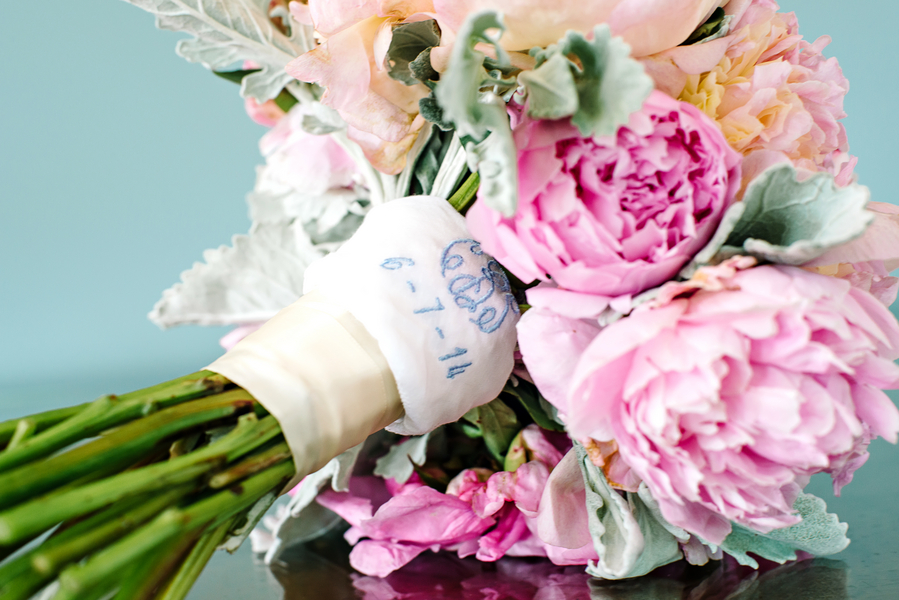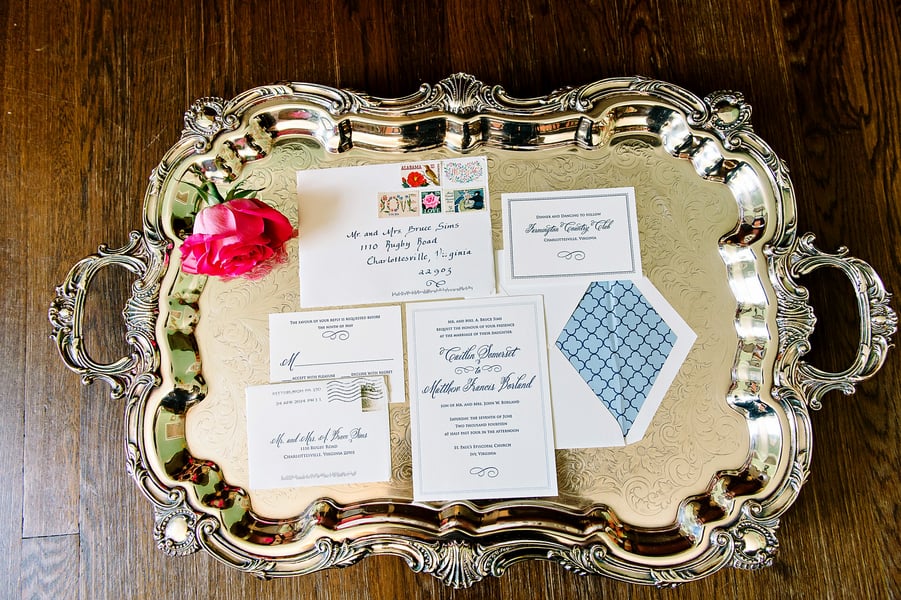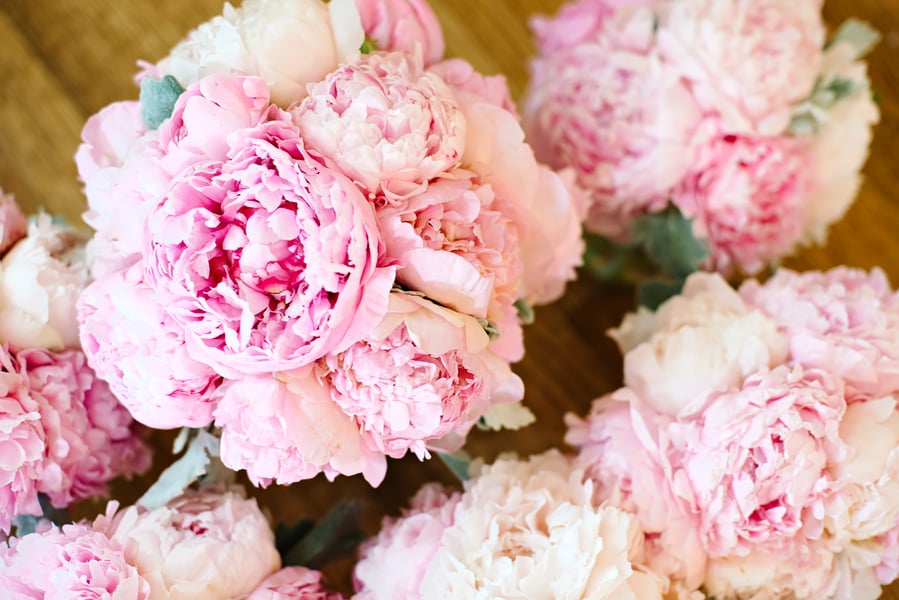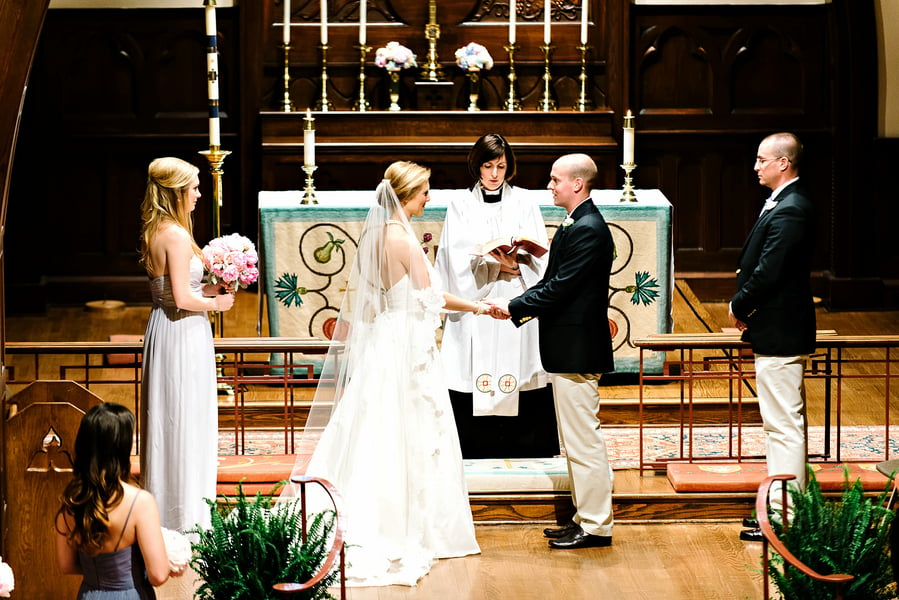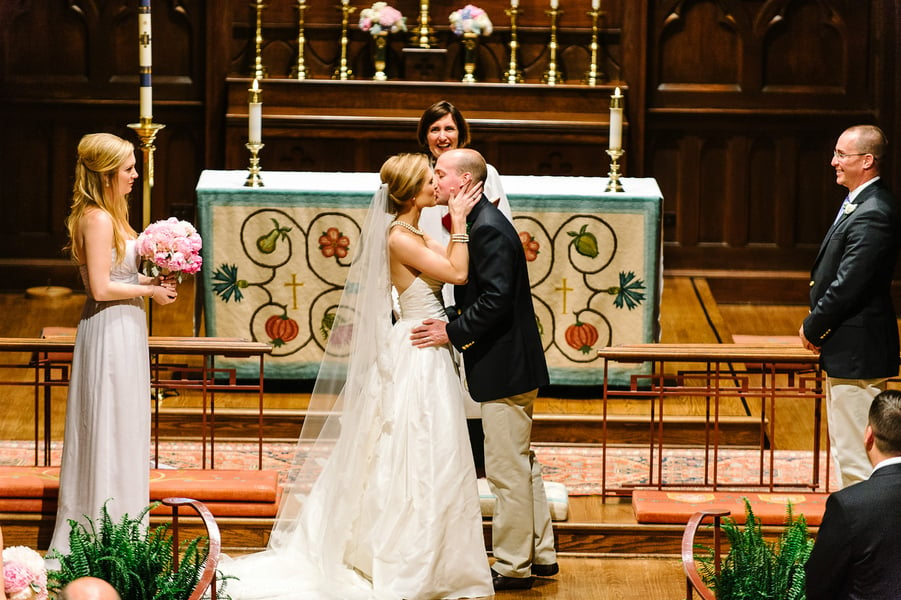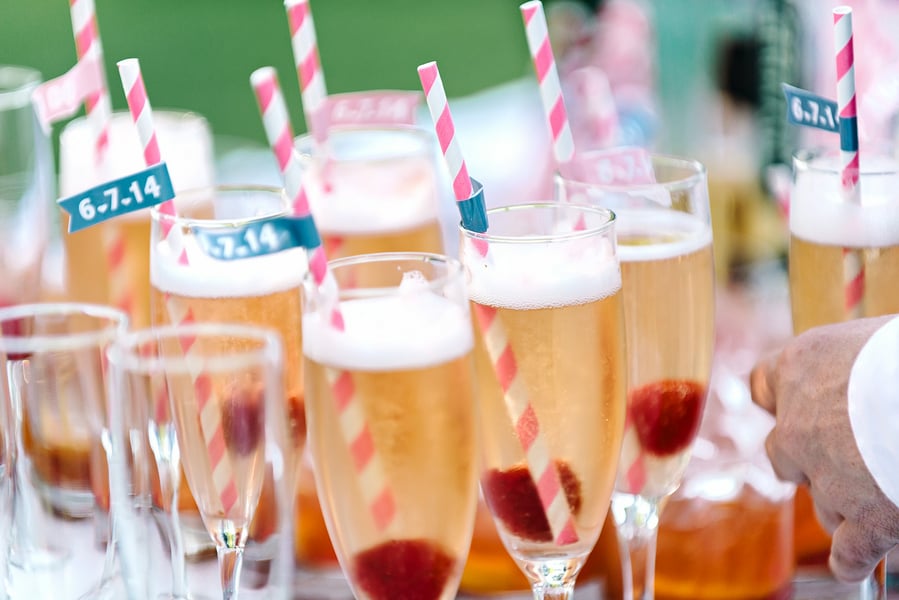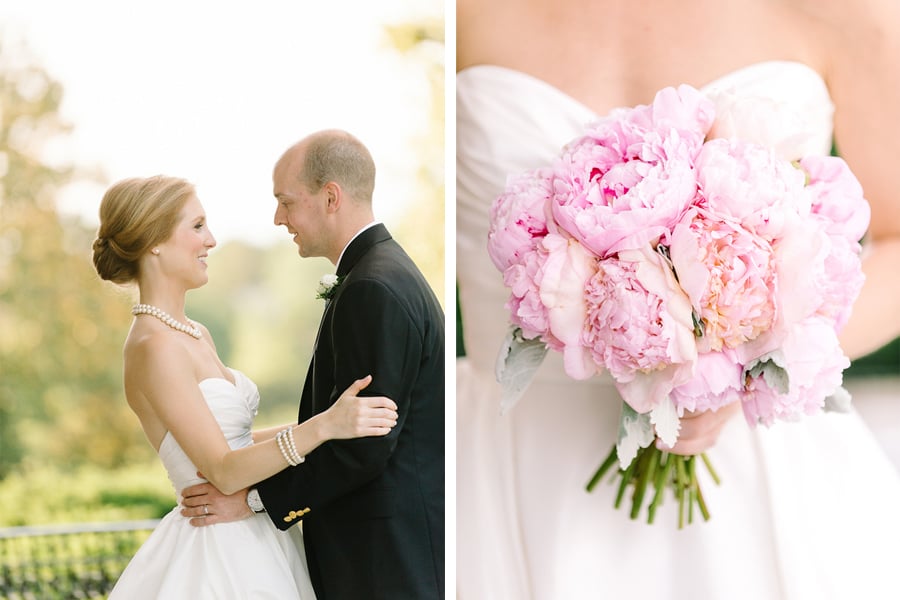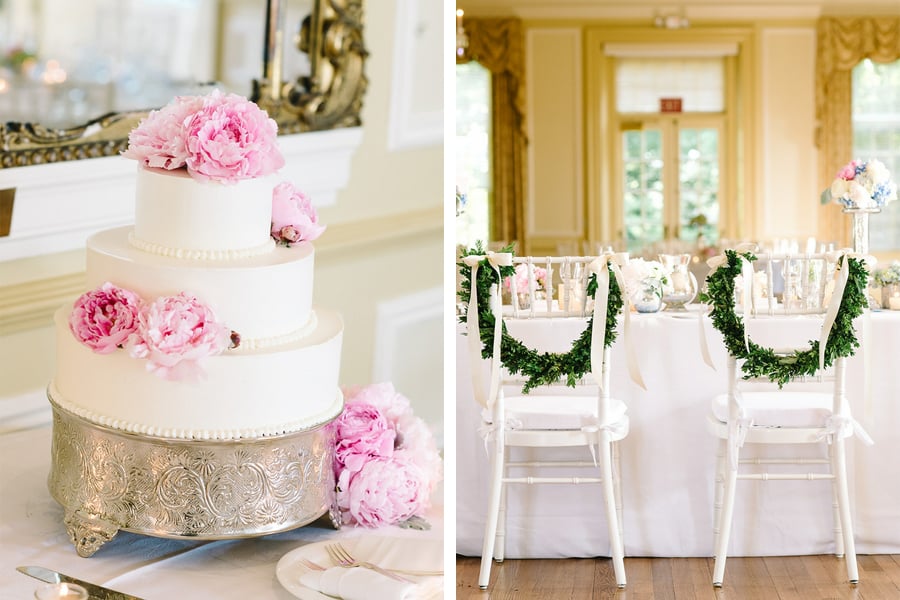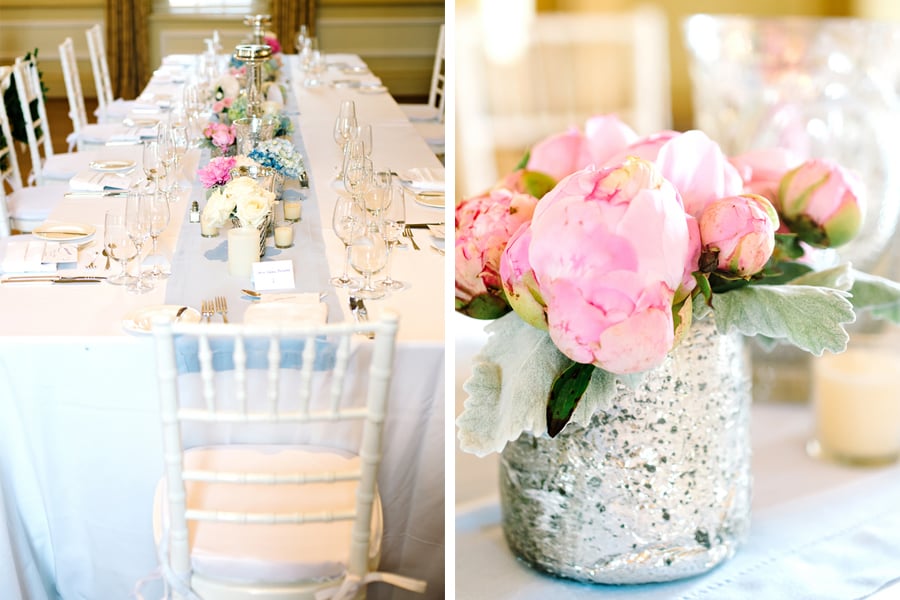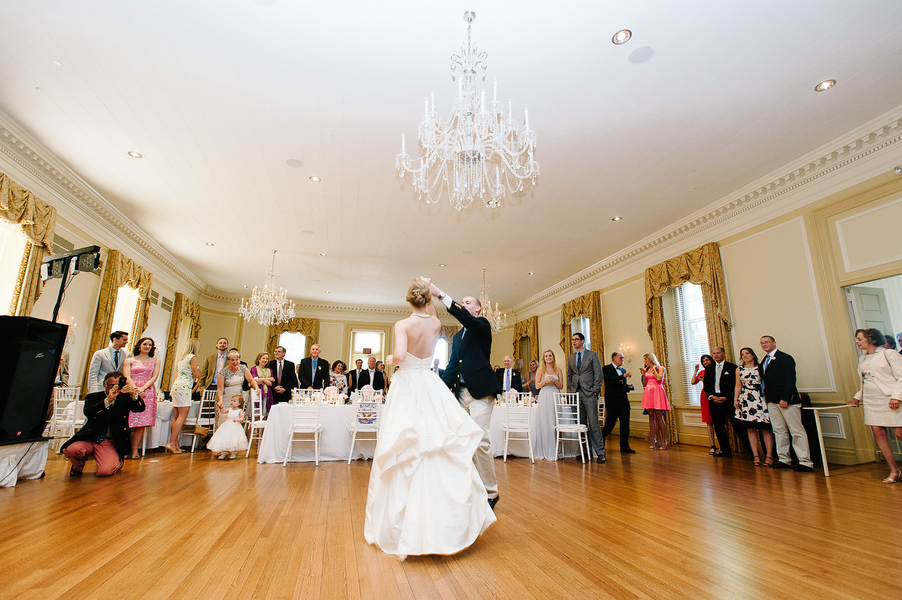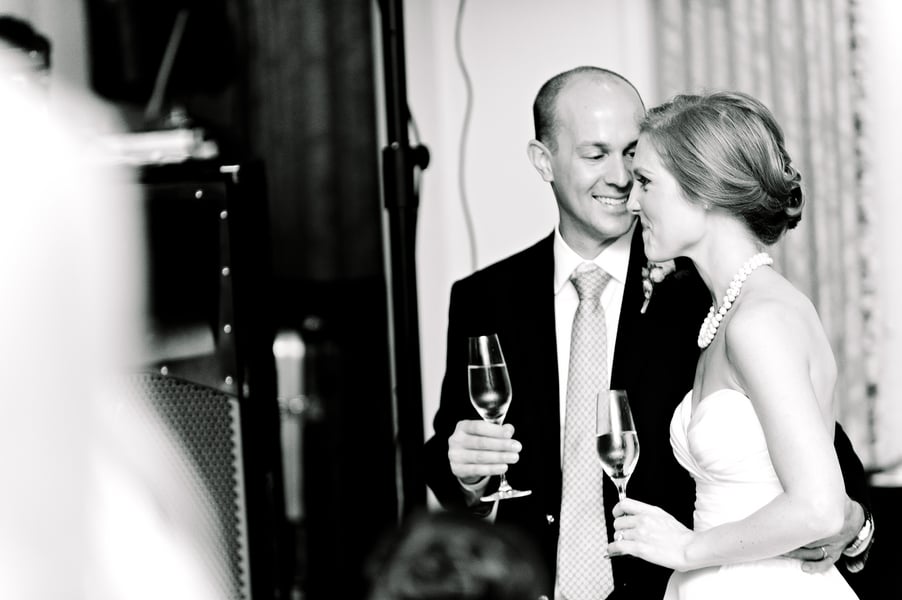 Ceremony Venue: St. Paul's Episcopal Church
Reception Venue: Farmington Country Club
Photographer: Dominique Attaway Photography
Bride's Gown: Watters
Groom's Attire: Brooks Brothers
Hair Dresser: Moxie Hair & Body Lounge
Makeup Artist: Charlottesville Makeup Artist
Event Coordinator: Julianne Giuliano, Soiree Events
Cake: Farmington Country Club
Florist: Holly Creasy Bibb
Caterers: Farmington Country Club
Transportation: A Goff Limousine
Music/Entertainment: TFC, East Coast Entertainment
Invitations: Rock Paper Scissors
Veil: Kristina Constantine (custom design)
Calligraphy: Carol Lindsay
Save-the-date: Anne Carlyle Lindsay
Shoes: BHLDN
Gift Bags: The Virginia Shop
Blue Linens and Chiavari Chairs: Festive Fare