Location: Chevy Chase.
Vibe: Clean and green.
Surprise factor: Two eco-friendly rooftop gardens.
Married architects Marcie Meditch and John Murphey had lived in their Chevy Chase home since 1990. Then—in pursuit of more light and a smaller environmental impact—they tore it down in 2010. "It was a big, gloomy box on a typical suburban lot," says Murphey. "The idea was to use green spaces and angles to make it seem like we're out in the country."
They recruited landscape architect Sandra Clinton, and the three of them designed the now sun-drenched residence and its multiple outdoor areas.
Relying on a number of eco-friendly building practices, they managed to create a home with close to a net-zero environmental footprint. For instance, hidden beneath the patio, a 1,500-gallon cistern fills with water from downspouts that can be reused for watering. Roof gardens—one off the couple's master bedroom, the other on top of the house—hold Japanese maples, ornamental grasses, and vegetables.
Says Murphey: "In the summer, we grow tomatoes and herbs like basil that's great for pesto"—just the ingredients to use in one of his favorite new outdoor features: a wood-fired pizza oven. "It took six guys to lift it, but boy, does it make good pies."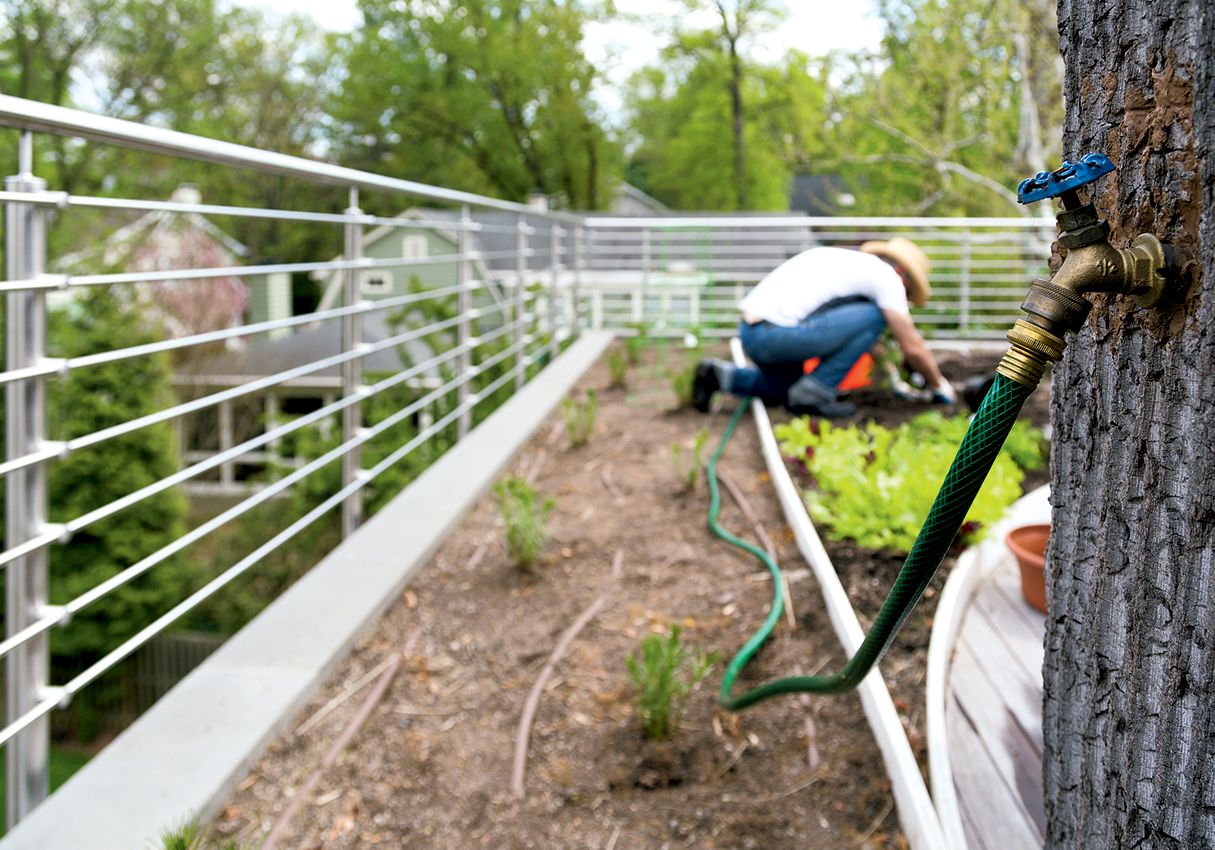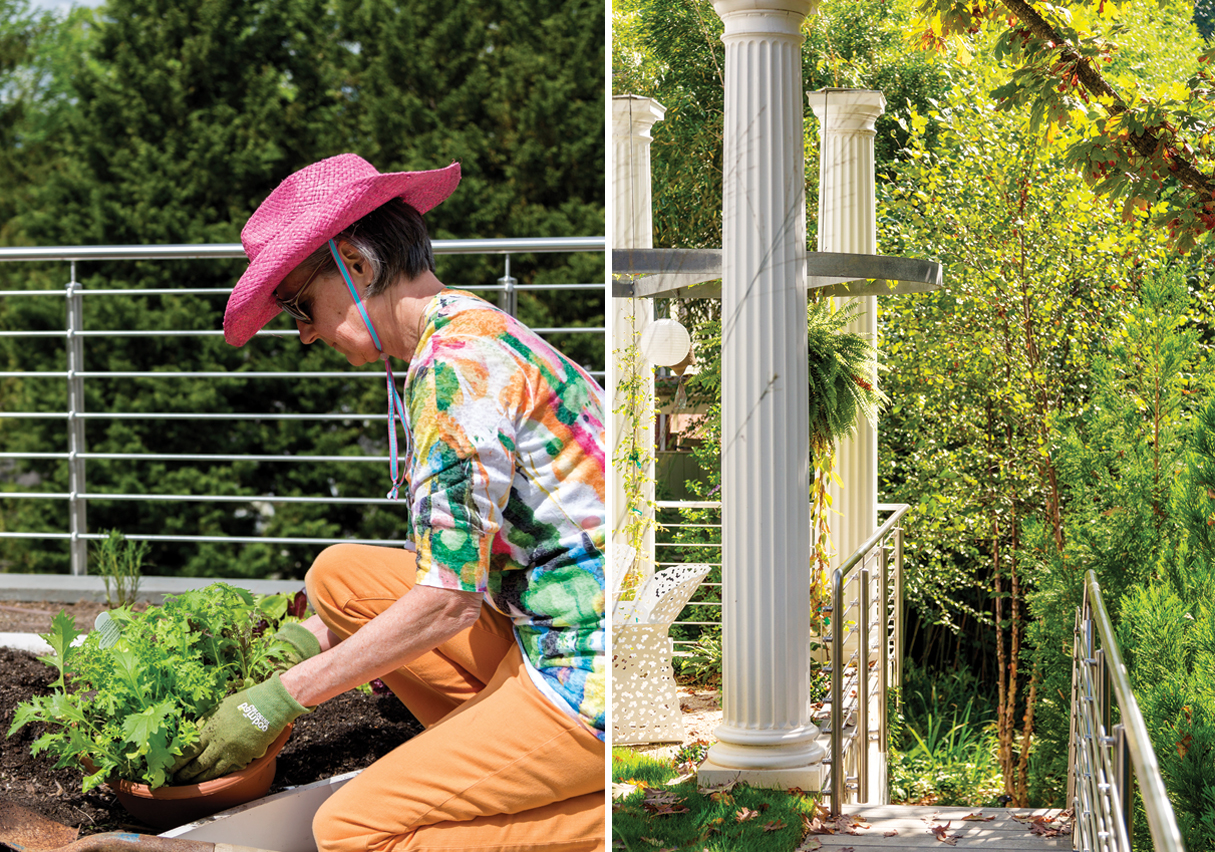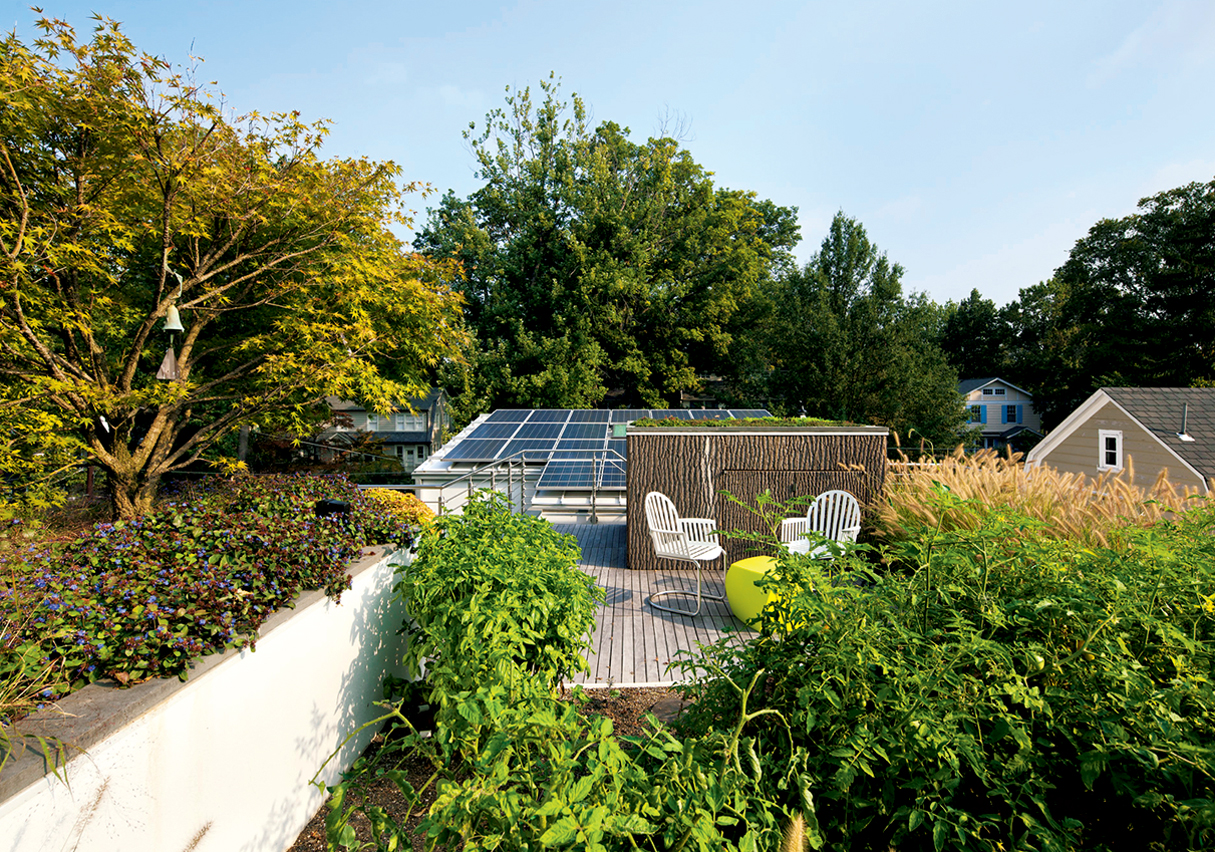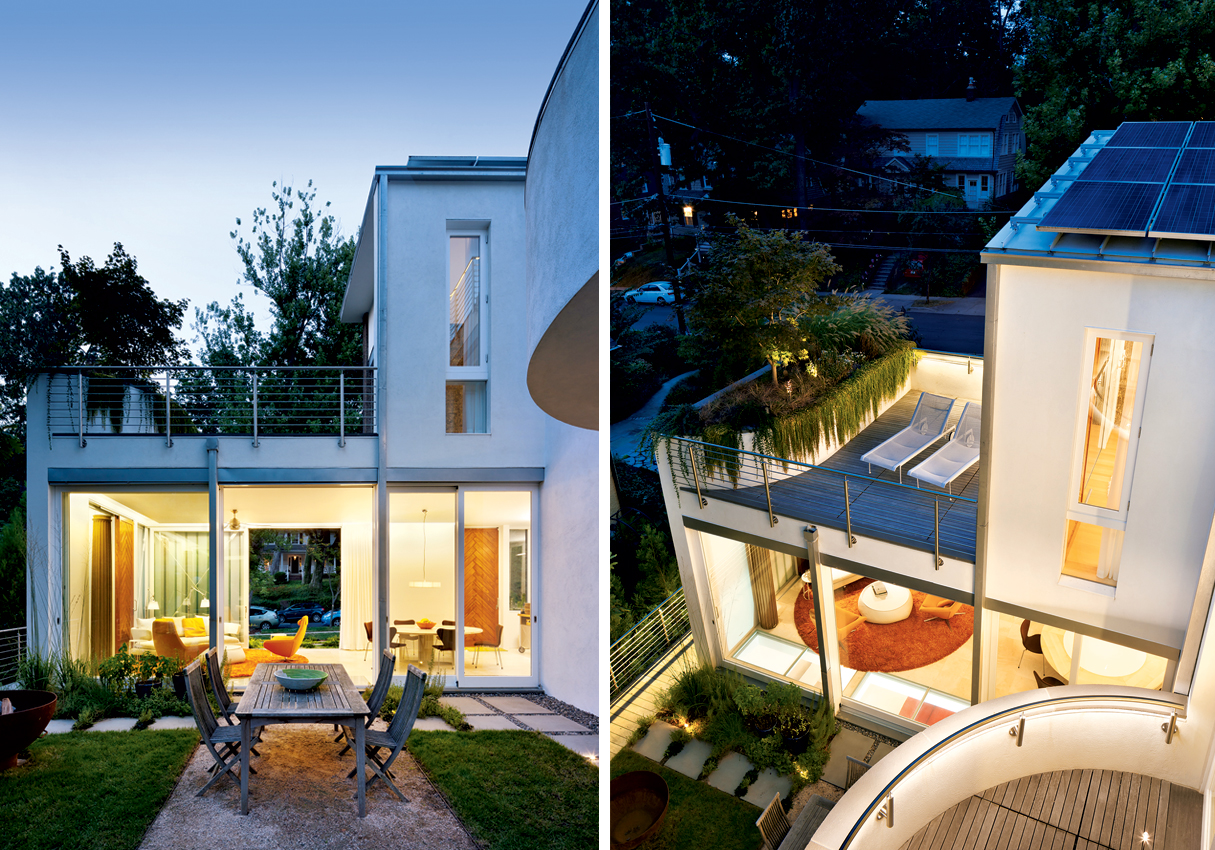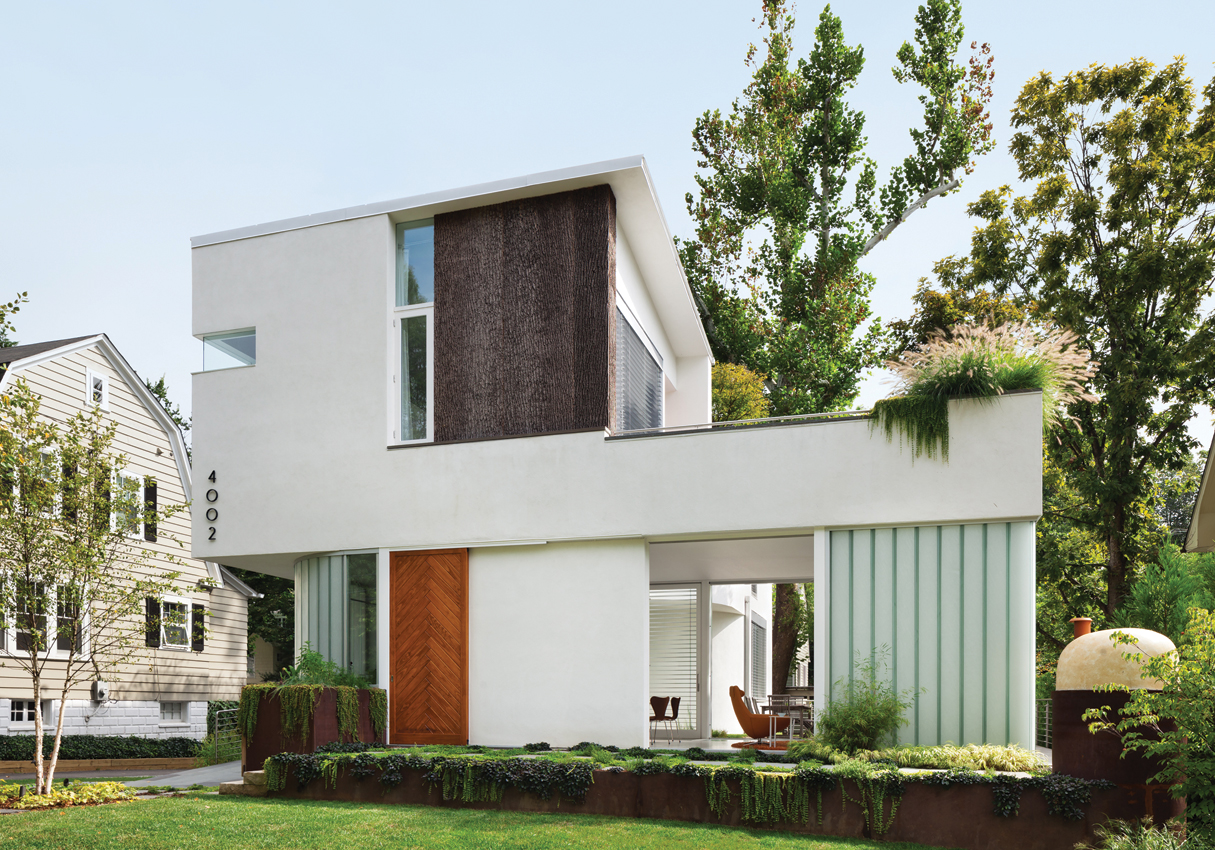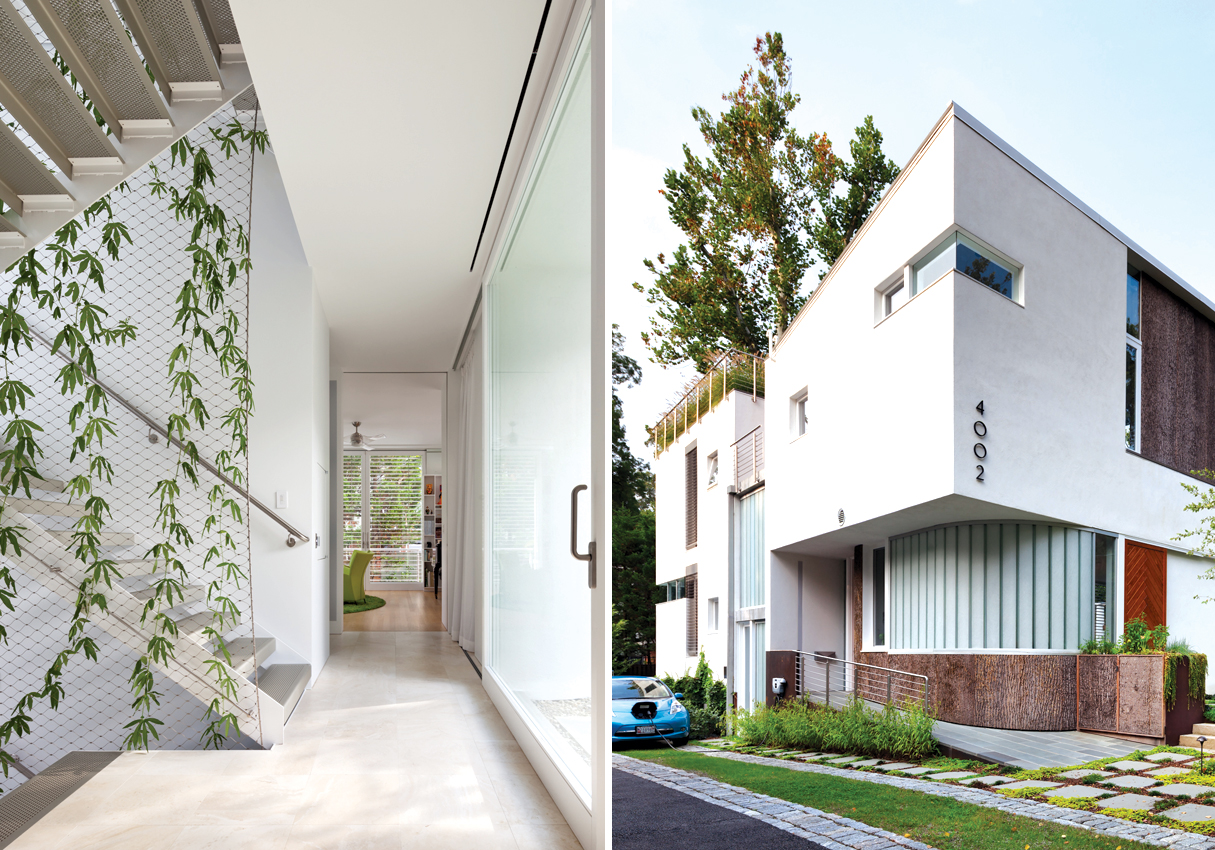 This article appears in our May 2015 issue of Washingtonian.
Want to see more beautiful homes and trendy design tips? Sign up for our Open House newsletter and receive weekly home news, inspiration, and more.