Location: Alexandria.
Vibe: Backyard resort.
Trick of the trade: Travertine around the pool stays cool.
The back yard of corporate executive Hershel Kleinberg's Alexandria house isn't huge. But thanks to a smart contemporary design, he enjoys resort-like amenities just outside his door. Brian Hahn of Botanical Decorators made everything fit: a lap pool, a hot tub, an outdoor kitchen, a screened-in porch, a fire pit, even a shower. "To make it feel bigger, we oriented the porch and patio on 45-degree angles," Hahn explains.
The designer incorporated a variety of stones to create texture. Bluestone pavers cover the patio, while Turkish travertine—cooler on bare feet than bluestone in summer—borders the pool. The spa and the cooking area, with its Viking grill, are faced with rugged stone. Weeping Alaskan cedar and Kousa dogwood trees help with privacy.
Spring through fall, Kleinberg grills, hosts outdoor winetastings, and invites friends over to swim. The hot tub, he says, "is an all-year-round thing. It's great to head out there at the end of a cold winter day with a glass of wine."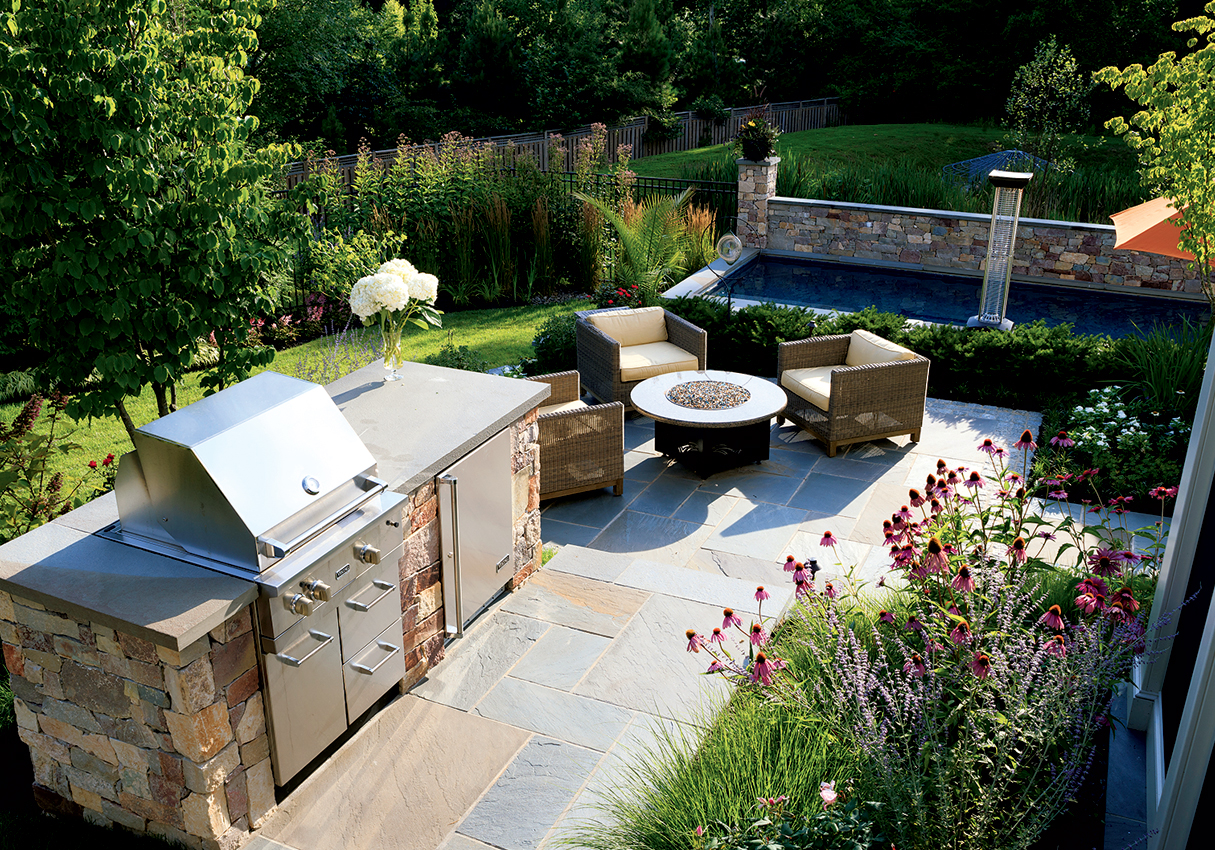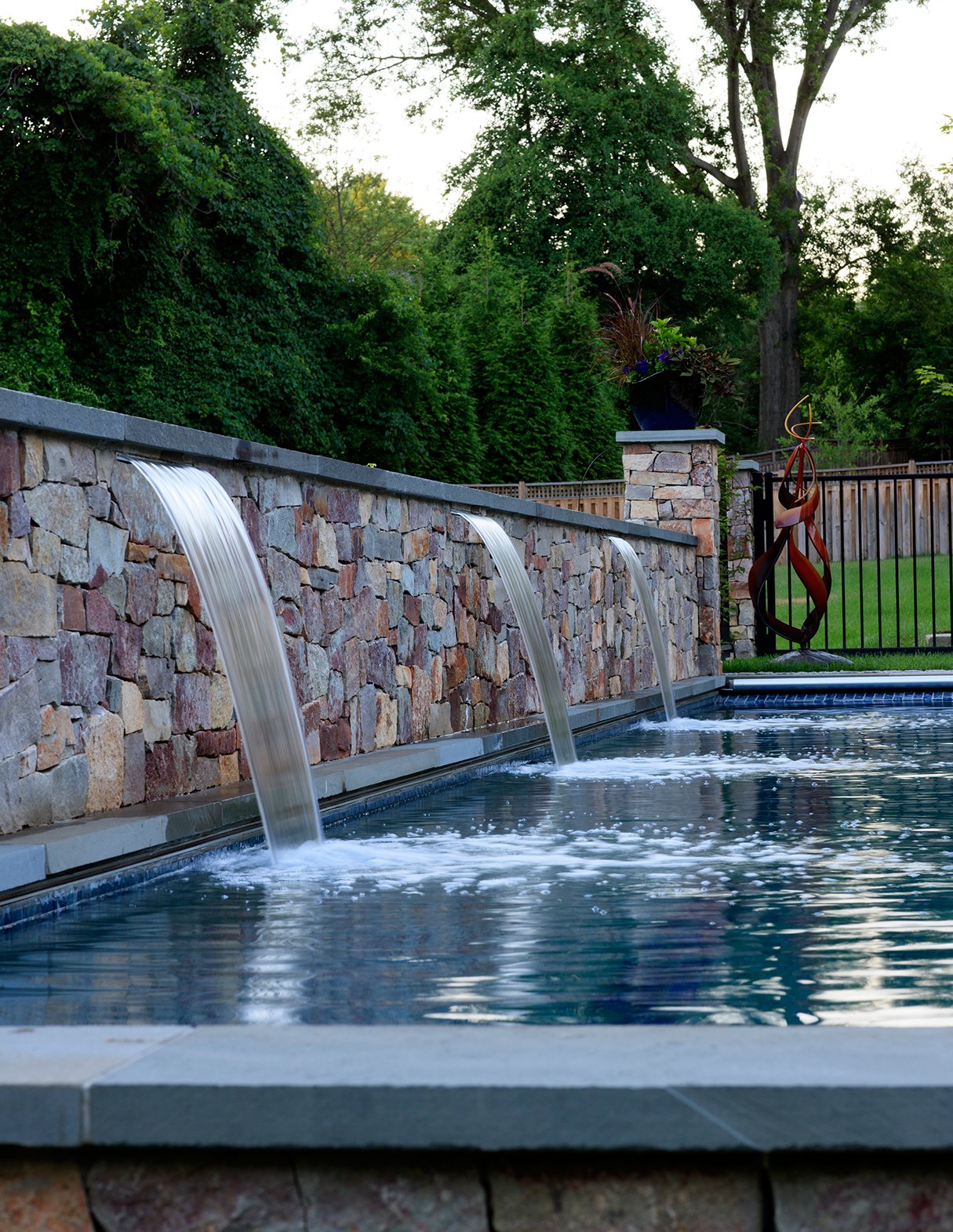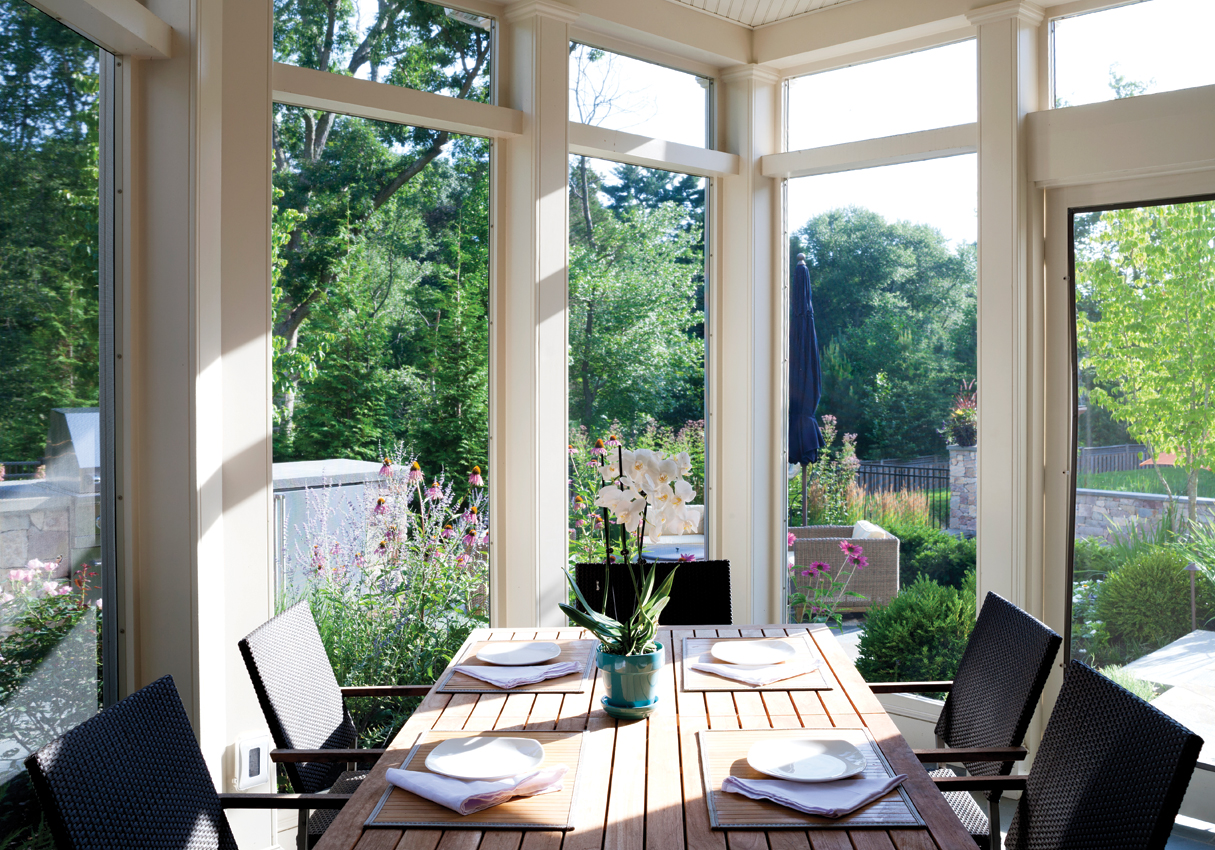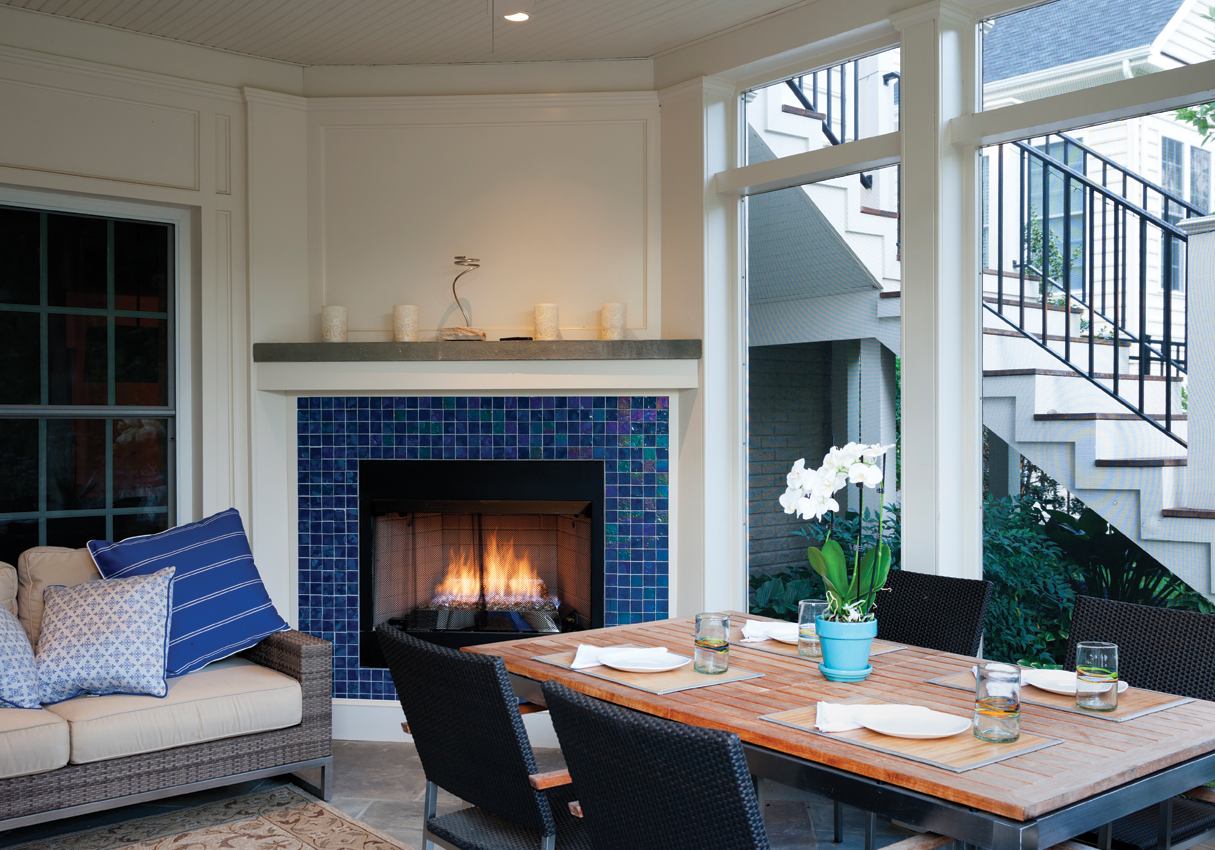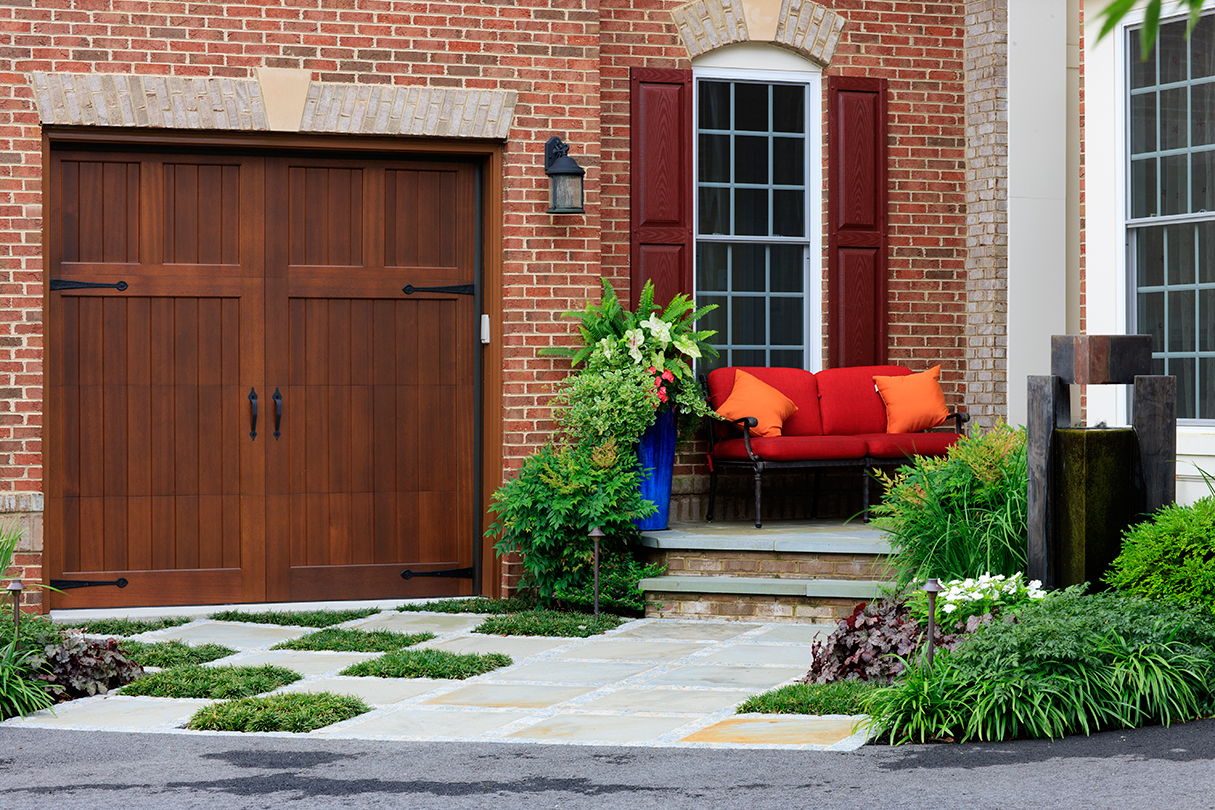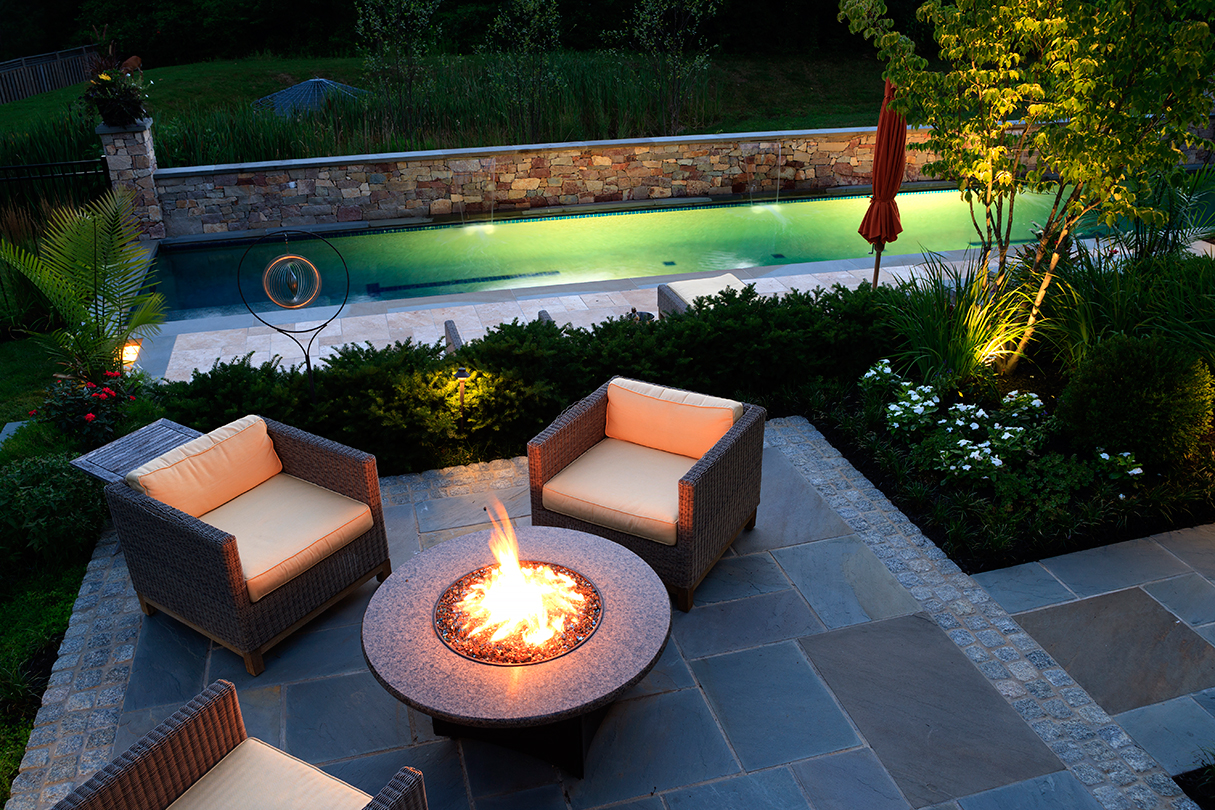 This article appears in our May 2015 issue of Washingtonian.
Want to see more beautiful homes and trendy design tips? Sign up for our Open House newsletter and receive weekly home news, inspiration, and more.