Jennifer (Jen) Costanza, a Baltimore native, first met Amy Shopkorn, a New Yorker, on Match.com. They began emailing, and Jen was immediately impressed by Amy's eloquence and openness as they sent long, personal messages to one another.
After five days of digital conversation, they decided to meet in person at Ebenezers Coffee Shop near Union Station at 8 AM on a Saturday. Both endurance athletes, they bonded over their habitual early rising and were soon inseparable. They dated for a little over a year when they decided to pick out rings together, allowing the rest of the proposal to be a surprise. One evening, when Amy was out with friends, Jen covered their backyard with hundreds of string lights and waited with their dog, Nigel, for Amy to arrive at home. Jen and Amy's romantic moment was briefly interrupted when they realized that Nigel was downing a bag of dog treats that Jen had dropped, but the proposal was salvaged by a trip to a nearby beach.
For their September wedding at Panorama Farms, both brides entered from behind trees so that they could watch one another's procession down the aisle. They danced into their new life together to James Taylor's "Only One" and sent their guests home with cocoa powder and coffee beans in honor of their coffee shop first date.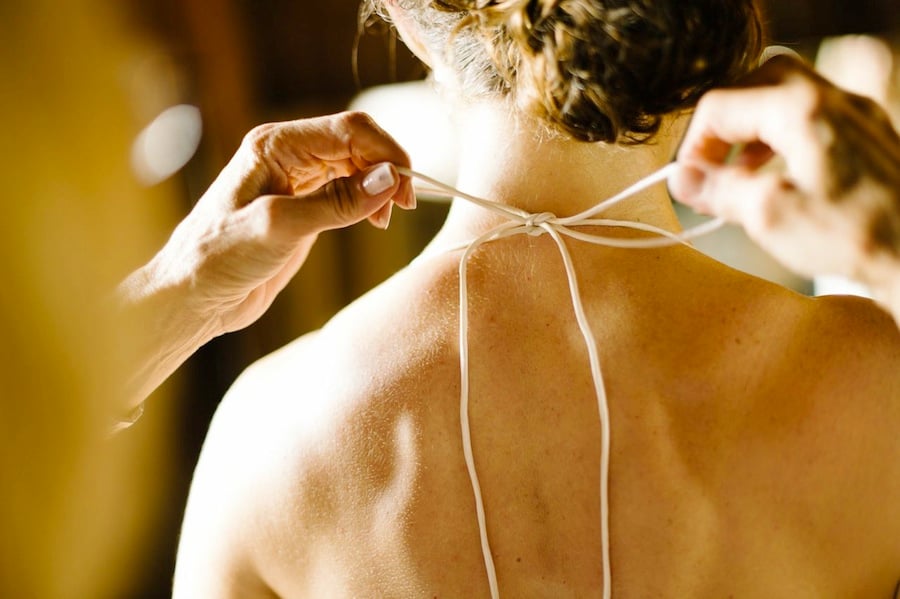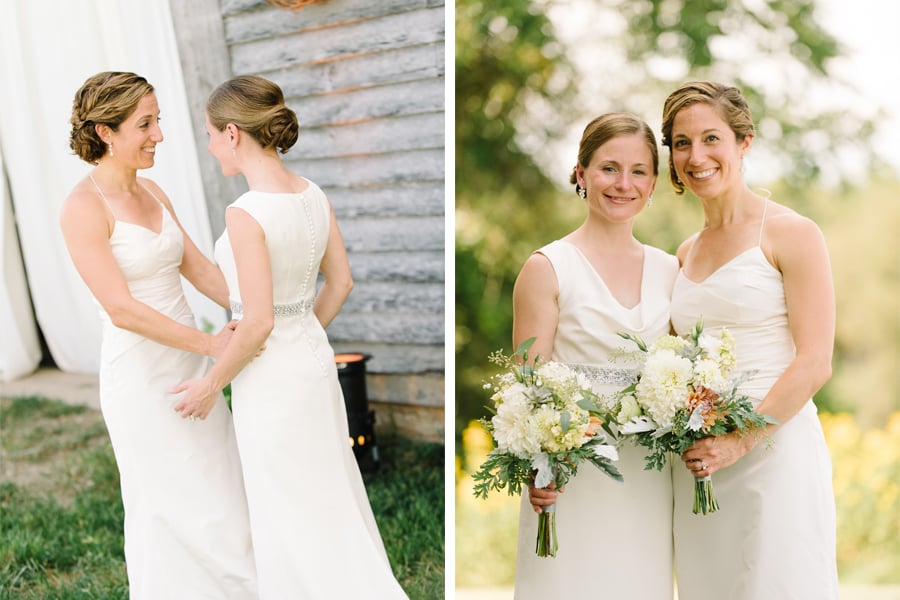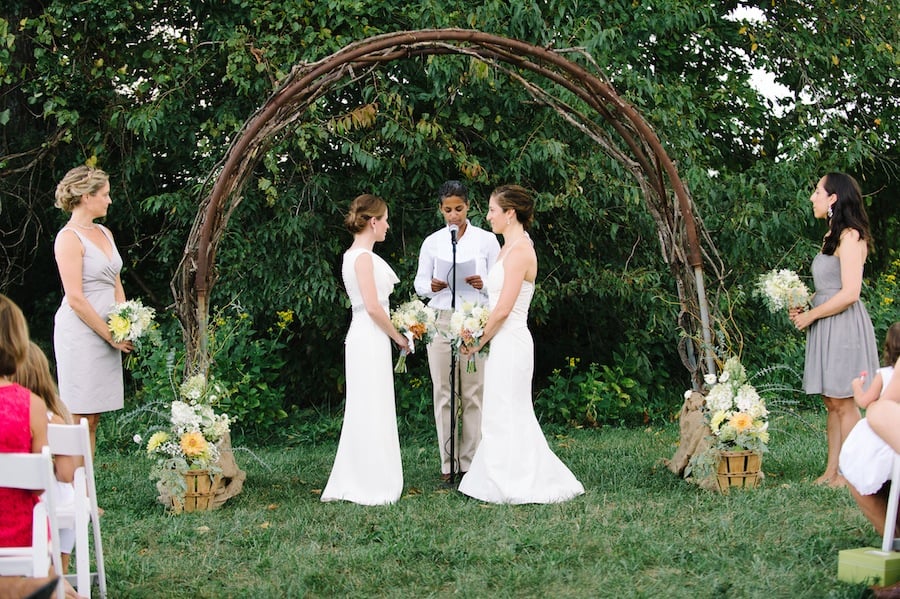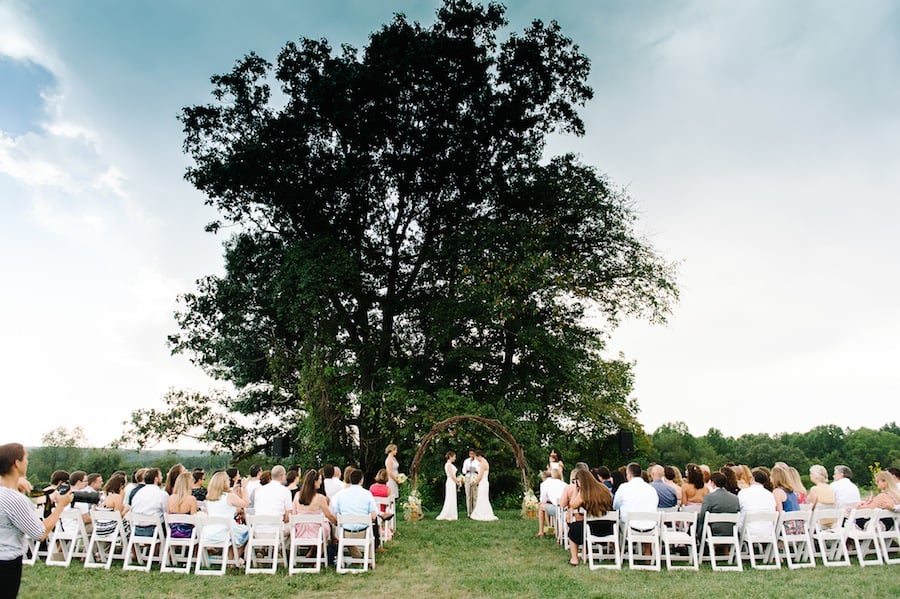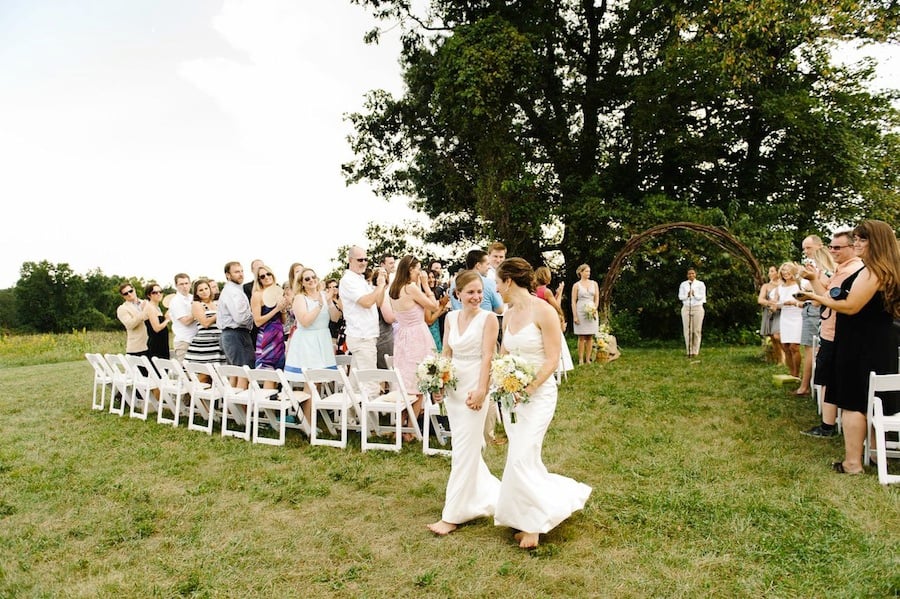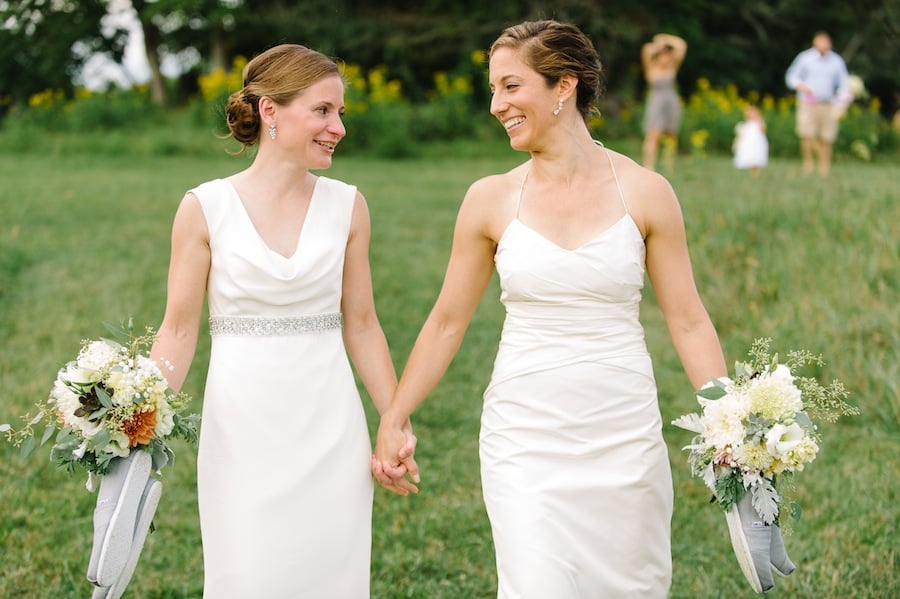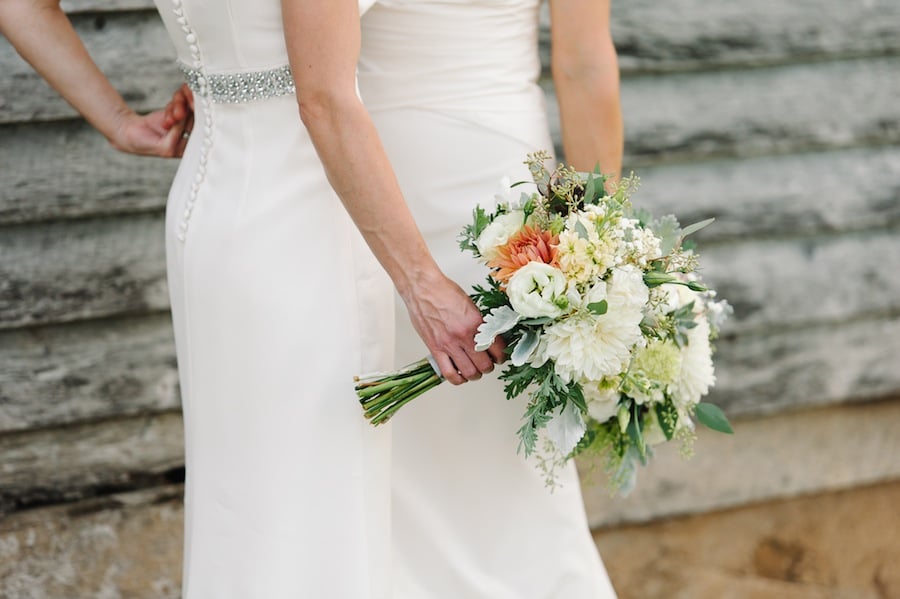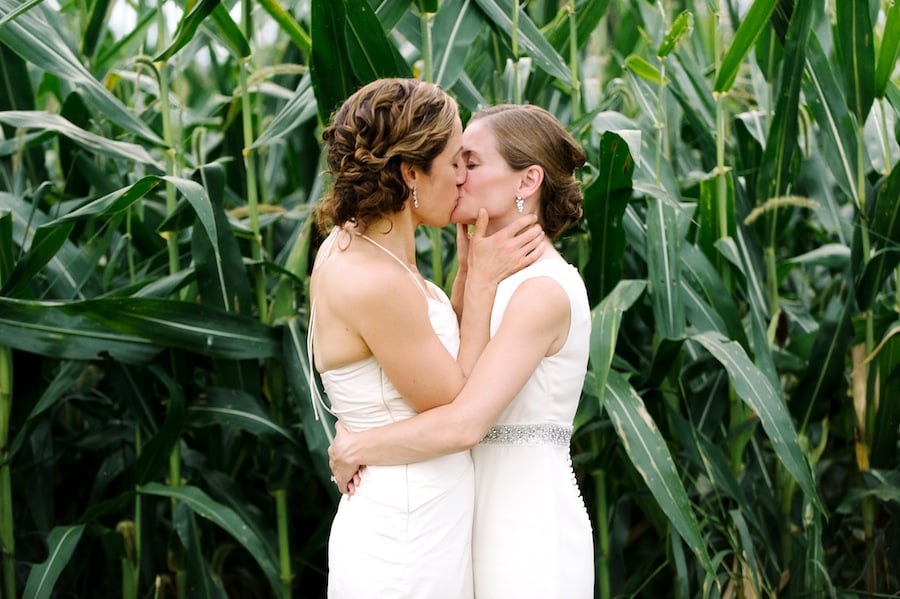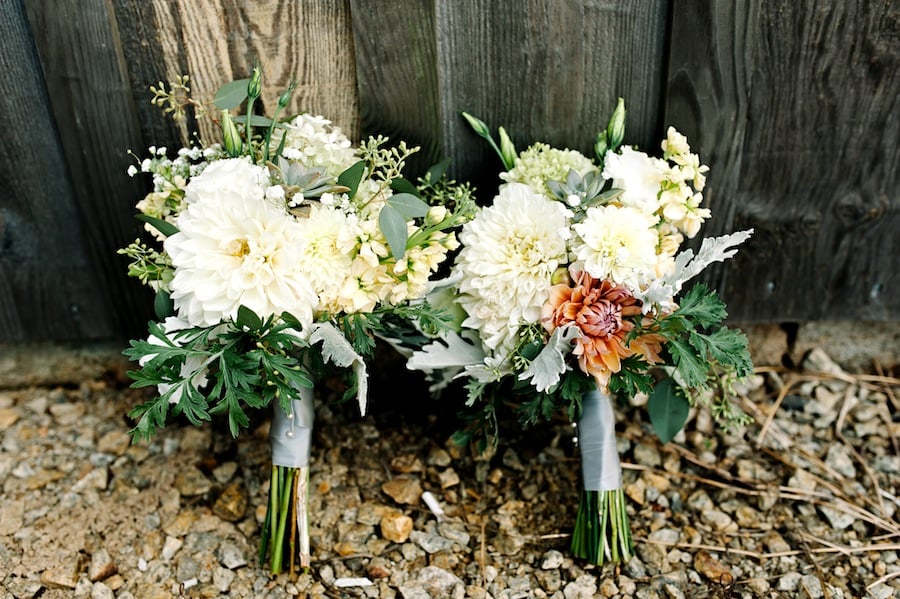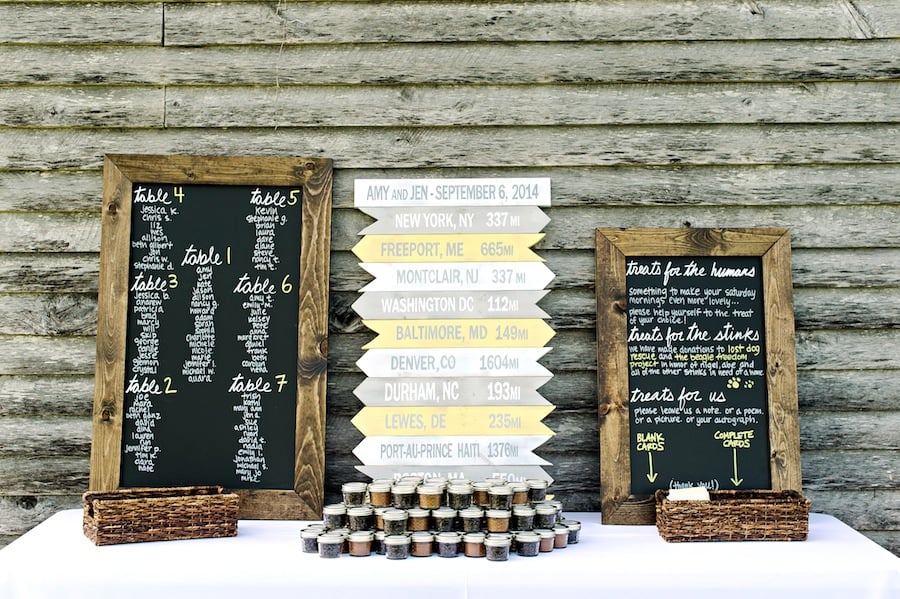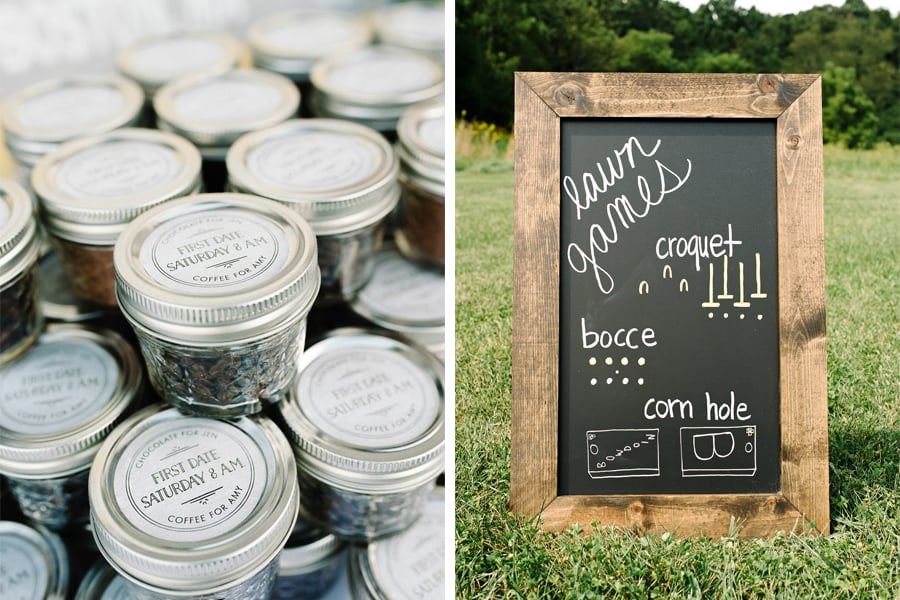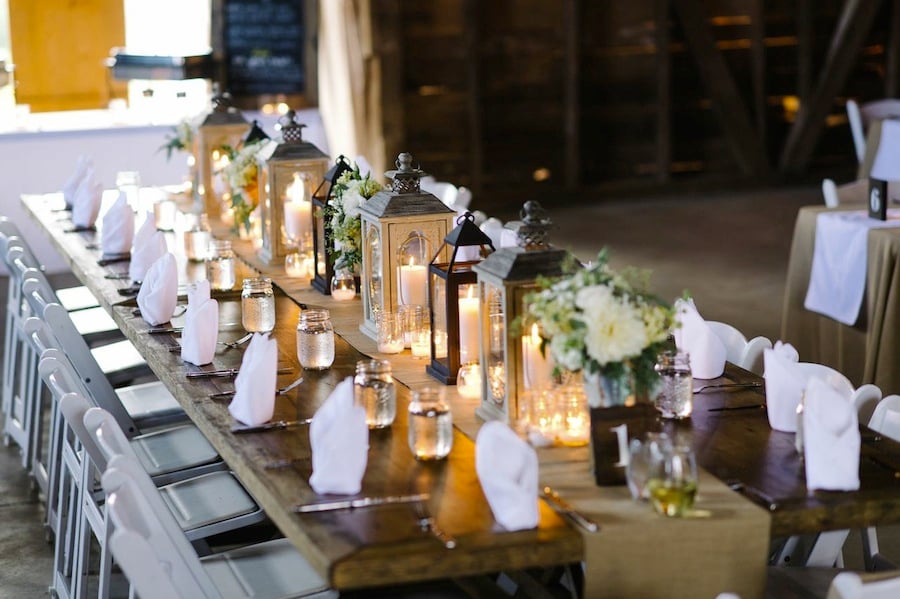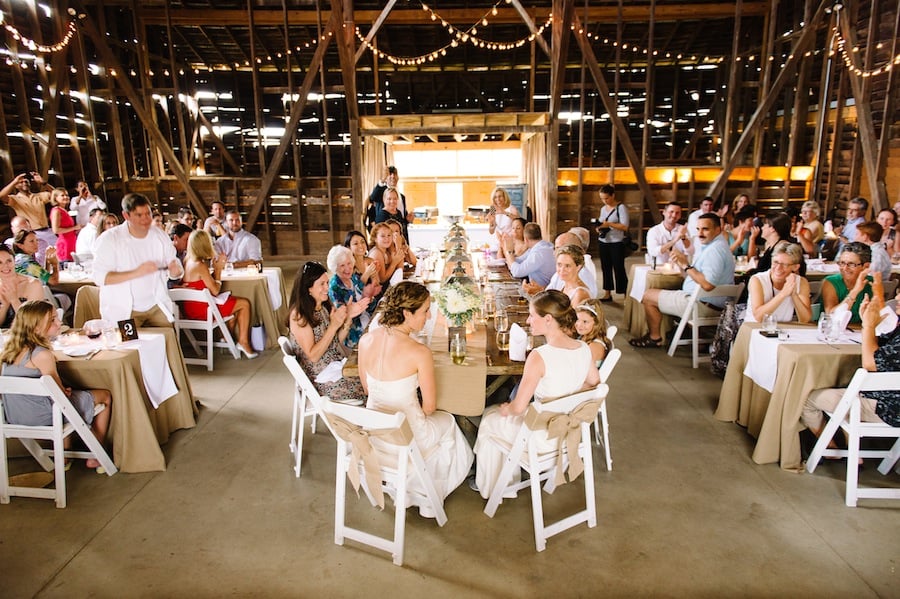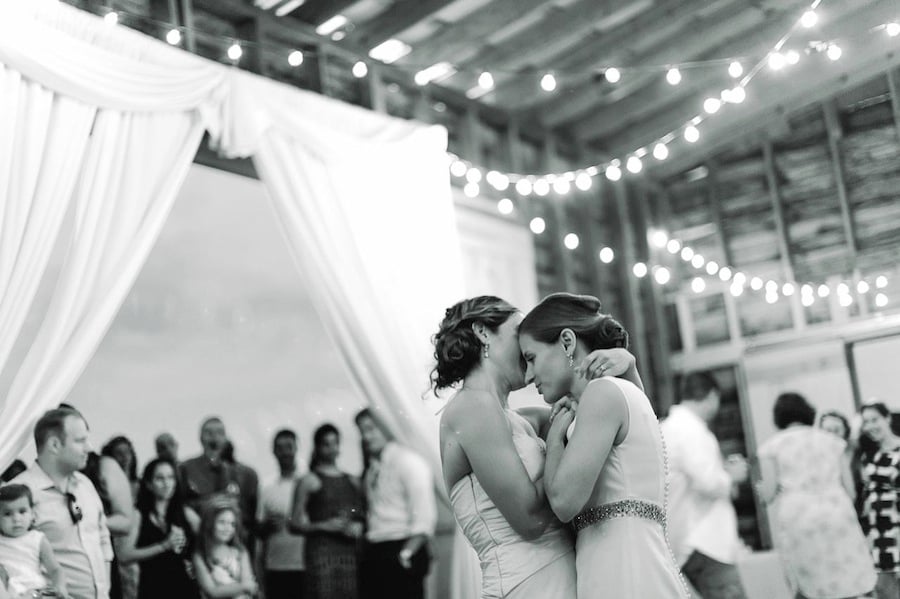 ➸ The Details
Venue: Panorama Farms
Photographer: Dominique Attaway Photography
Jen's Gown: Ann Taylor
Amy's Gown: Ann Taylor
Hair Dresser: Moxie Hair Lounge
Event Coordinator: Margaret Bloom Weddings
Florist: Ted's Last Stand, coordinated by Sarah Vogel Landscape Design
Caterers: DaH
Transportation: Easy Riders Bus Company
Music/Entertainment: AAA Disc Jockeys
Invitations: Minted