Location: Bethesda.
Vibe: Grand but inviting.
Unexpected element: Homegrown corn and blueberries.
City dwellers love to hang out on their porches, but the concept often gets lost in the suburbs. Not at this Bethesda home, where much of the outdoor design is focused frontward. Landscape architect Paul H. Davis installed a wooden archway and living area—complete with seating and a fire pit—just off the driveway. The result: an unexpected green zone that greets family and friends.
"The idea is that it's clean, traditional, and a kind of gateway," says Davis, who screened off the area using mahogany arbors covered in honeysuckle, clematis, and roses.
Davis divided the rest of the acre and a half into outdoor "rooms" such as an all-purpose field, a stone-paved nature path along the rear of the property, and, closest to the owner's heart, a vegetable garden in raised stone planters. "She gets up at 6 am every morning in the summer and tends it," says Davis of the homeowner, who requested anonymity.
That means her guests don't just get to enjoy the expansive outdoor living spaces—they can also indulge in the dishes she creates with the carrots, blueberries, blackberries, corn, and other produce plucked fresh from the yard.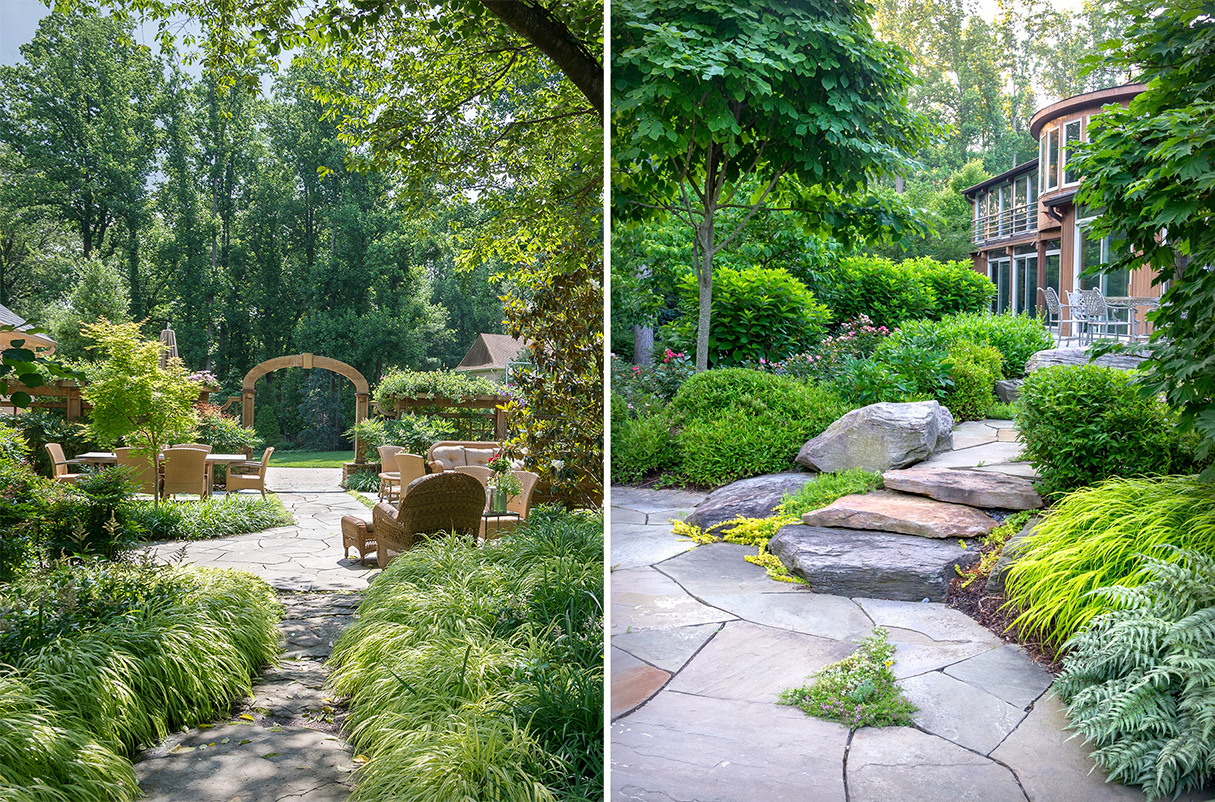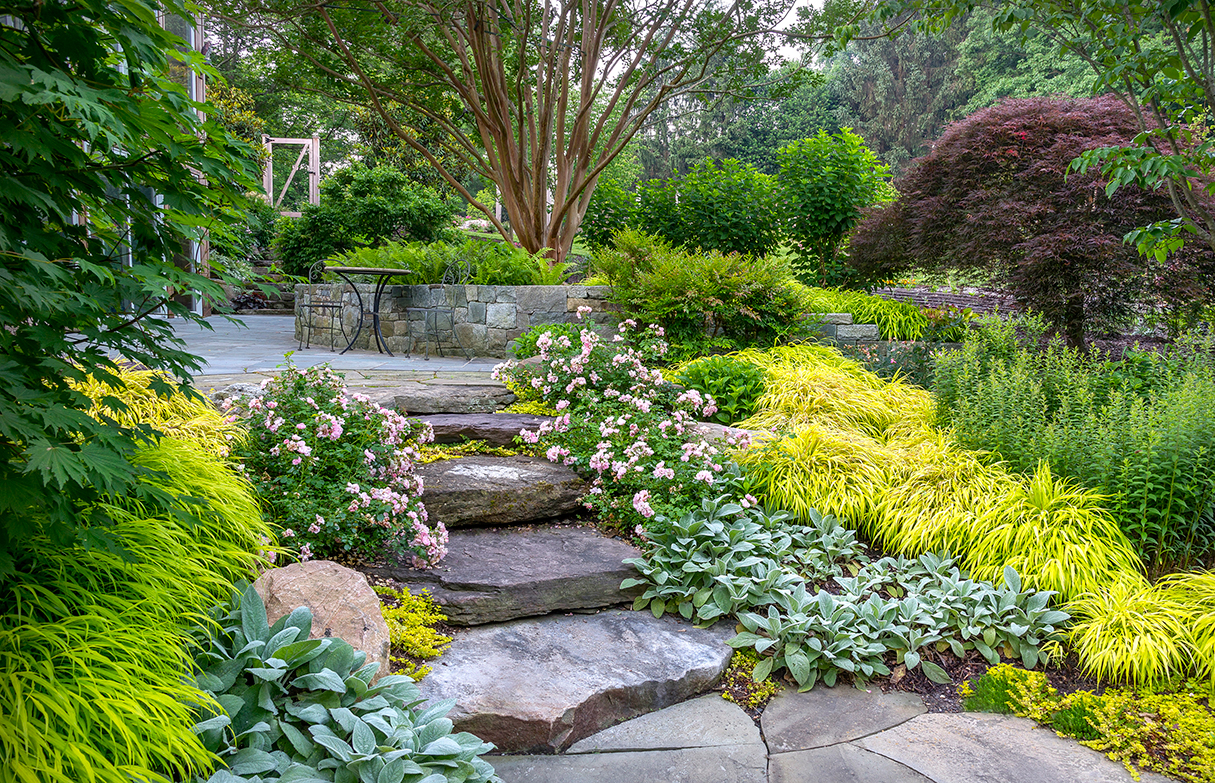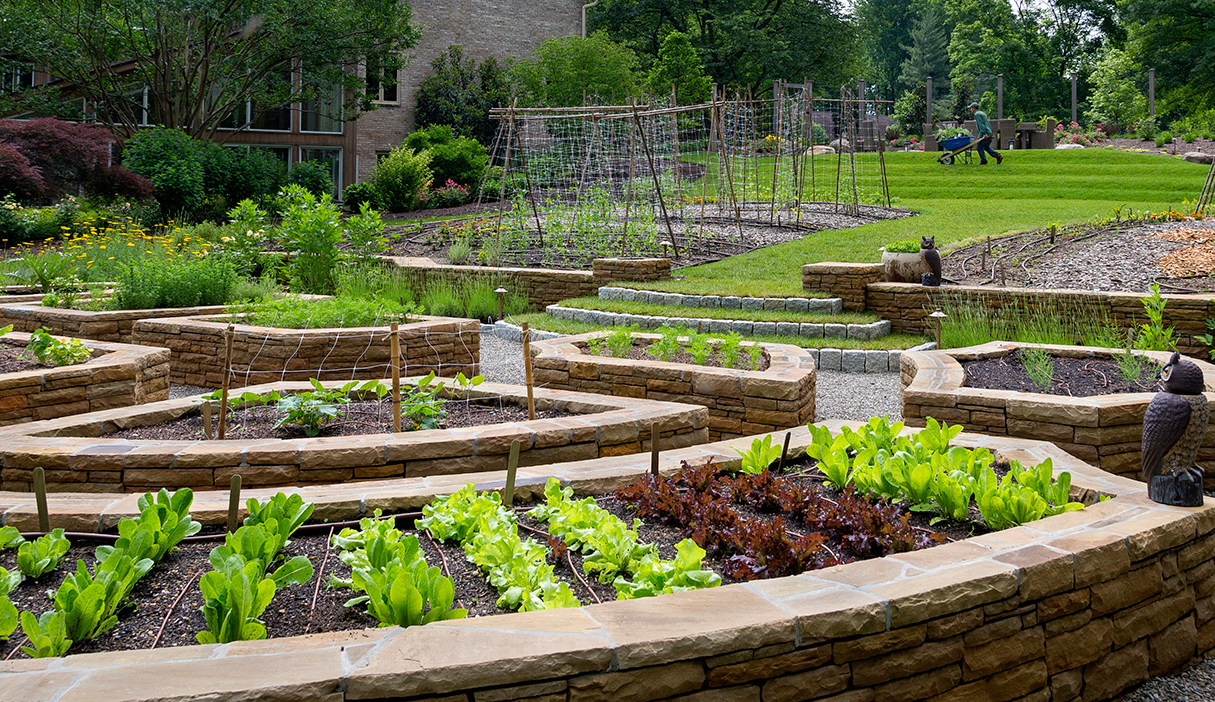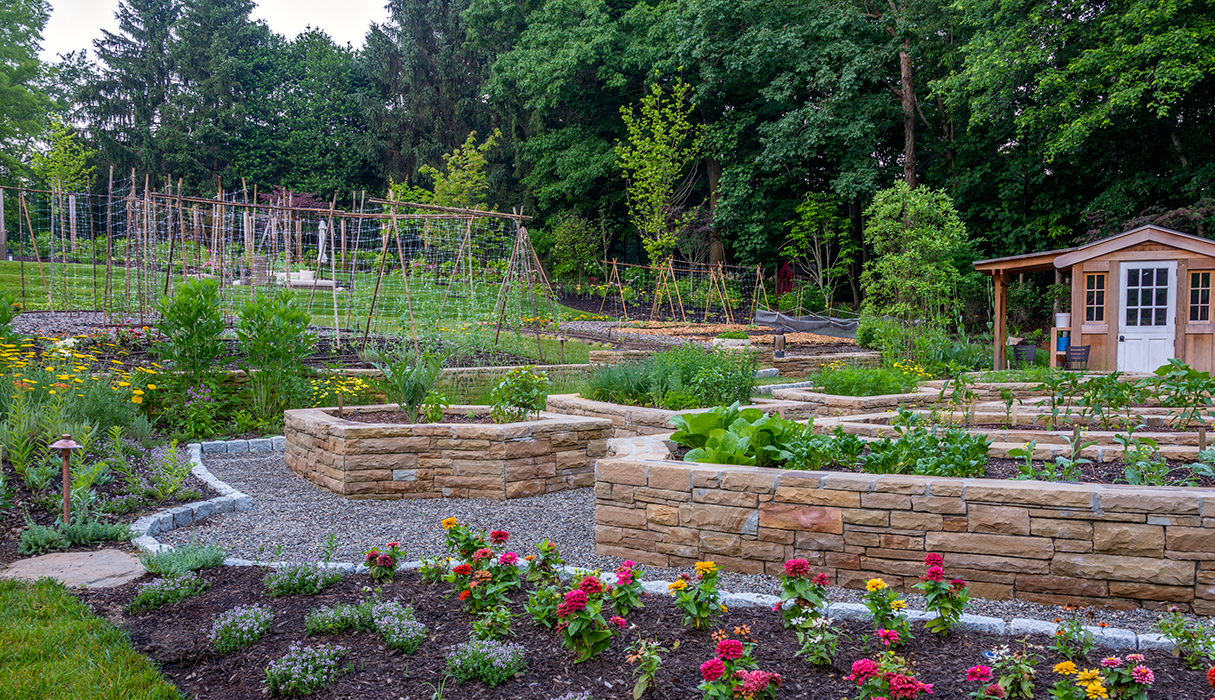 This article appears in our May 2015 issue of Washingtonian.
Want to see more beautiful homes and trendy design tips? Sign up for our Open House newsletter and receive weekly home news, inspiration, and more.