Who: Vicky Theodorou, 31
Founder and Style Director, Heirloom Catering and Event Design
What I do: "In the early morning, you'll probably find me at my Capital Hill loft writing custom proposals. From there, I might jet over to Rosslyn to setup a VIP luncheon or work with my culinary team to develop and taste new, fresh, and exciting dishes. Days are also filled with visiting local markets for in-season produce and sustainable meats and seafood and working in our creative space to design new tablescapes for events such as themed weddings and parties. In the evenings, I come home and walk the pups, then dash over to events like ZooFari or Capital Foodfight."
My work style: "Timeless, yet progressive, meets functional."
MEETING WITH A CLIENT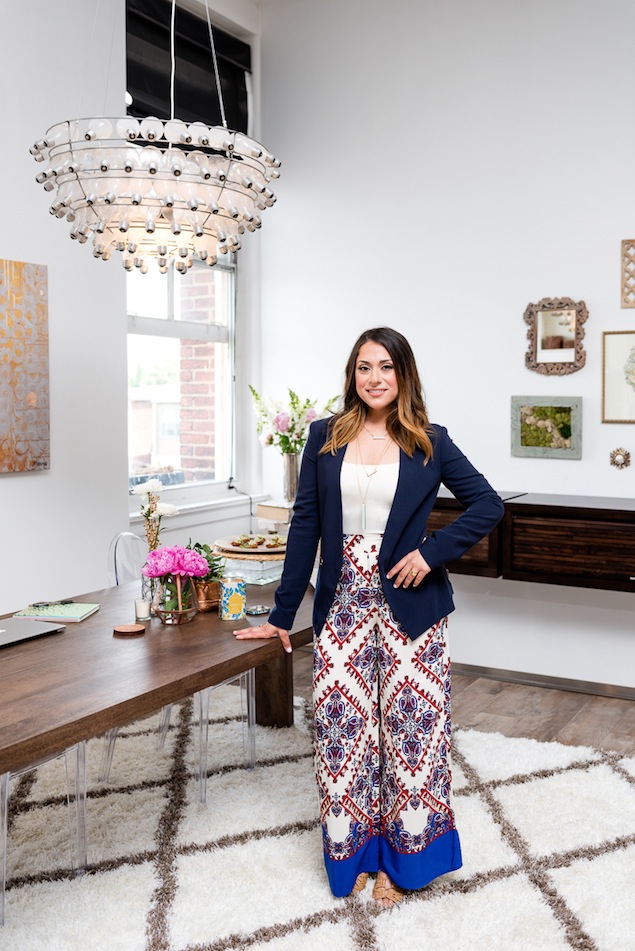 "When on the grind, meeting with clients, or around the office I love functional style. Blazers are timeless and fashionable. With modern accents like zippers and an asymmetrical hem, they are the perfect addition to trendy items like these patterned palazzo pants," says Theodorou.
Theodorou is wearing Zara pants, a French Connection blazer, a South Moon Under necklace, Dolce Vita shoes, rings by J. Crew and Kovis Jewelry, and a Louis Vuitton purse.
EVENING INDUSTRY EVENT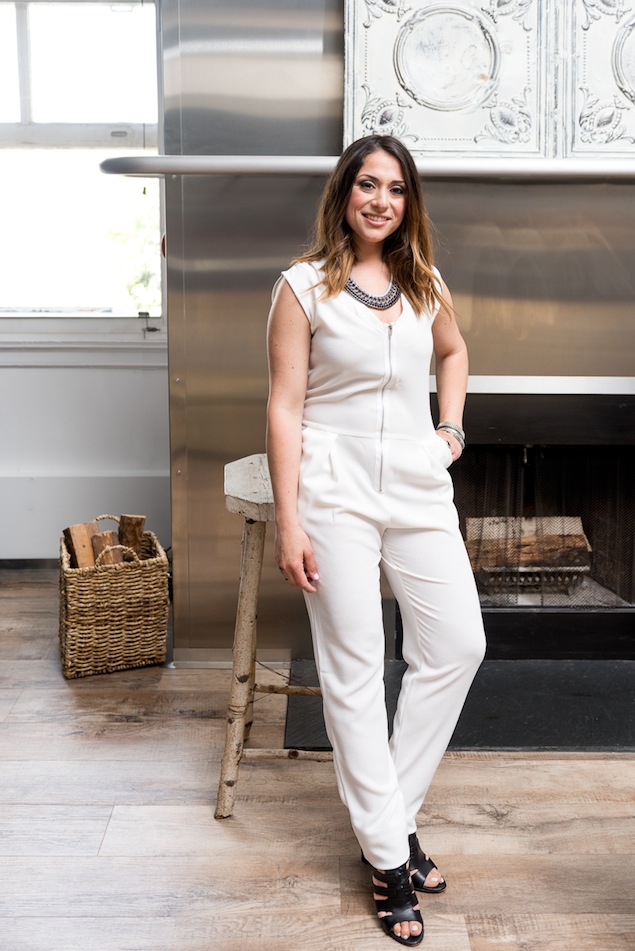 "Jumpsuits are sassy, comfortable, stylish, and make an impact. That's what I'm going for when I'm out at nighttime industry events or working promotional events for Heirloom like Sugar and Champagne or Capital Foodfight. Like, 'Hey, we are Heirloom and we're too legit to quit, just like this jumpsuit, accessories, and shoes!'" says Theodorou.
Theodorou is wearing a jumpsuit from ASOS, Sam Edelman shoes, a Melina Sternberg necklace, a Chanel clutch, a ring from Banana Republic, and Nomination Italy bracelets.
CATERING AT A GALA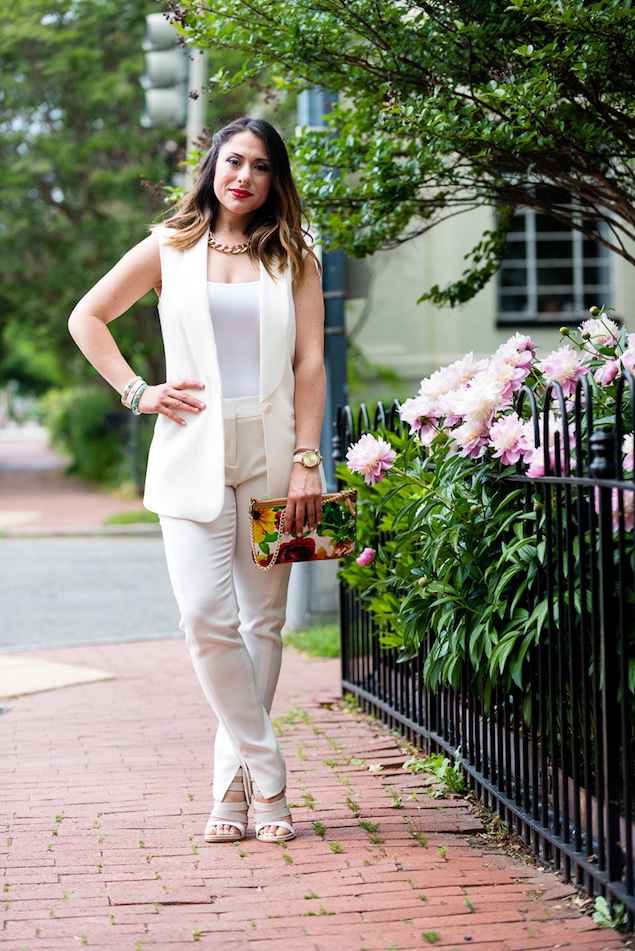 "At our events, I love to subtly complement the style, feel, and vibe of the menu and decor that we put so much thought, detail, and love into. This look also incorporates modern elegance and to me, it brings the 'style' piece of our seasonal and custom menus full circle," says Theodorou. "In this case, the pop of red lips and floral bag plays on a chic updated garden party where we did a Eastern Market-inspired crostini and crudités station on vintage farm tables."
Theodorou is wearing a BCBG pants and vest set, BCBG shoes, a necklace from Anthropologie, a Marc Jacobs clutch, earrings from J. Crew, a Komodo watch, and David Yurman and Kate Spade bracelets.
All hair and makeup by Brittany Cretella of Izzy B Makeup.
THE DETAILS