"These are the things I like to cook at home," says Centrolina chef Amy Brandwein, surveying the the dried Tuscan pastas and house-made jars of salsa amatriciana lining the grocery portion of her Italian market/restaurant.
The hybrid concept has its perks, as Brandwein mentions—the mercato is like one of those "chef's favorite ingredients" articles brought to life, filled with produce from the same local purveyors that supply the restaurant, splurge-worthy olive oils and vinegars, and fresh meats and fish that Brandwein might choose on the rare occasion she's making a meal at home (the more realistic grab: dried faro pasta for a quick pantry sauce of capers, anchovies, and garlic).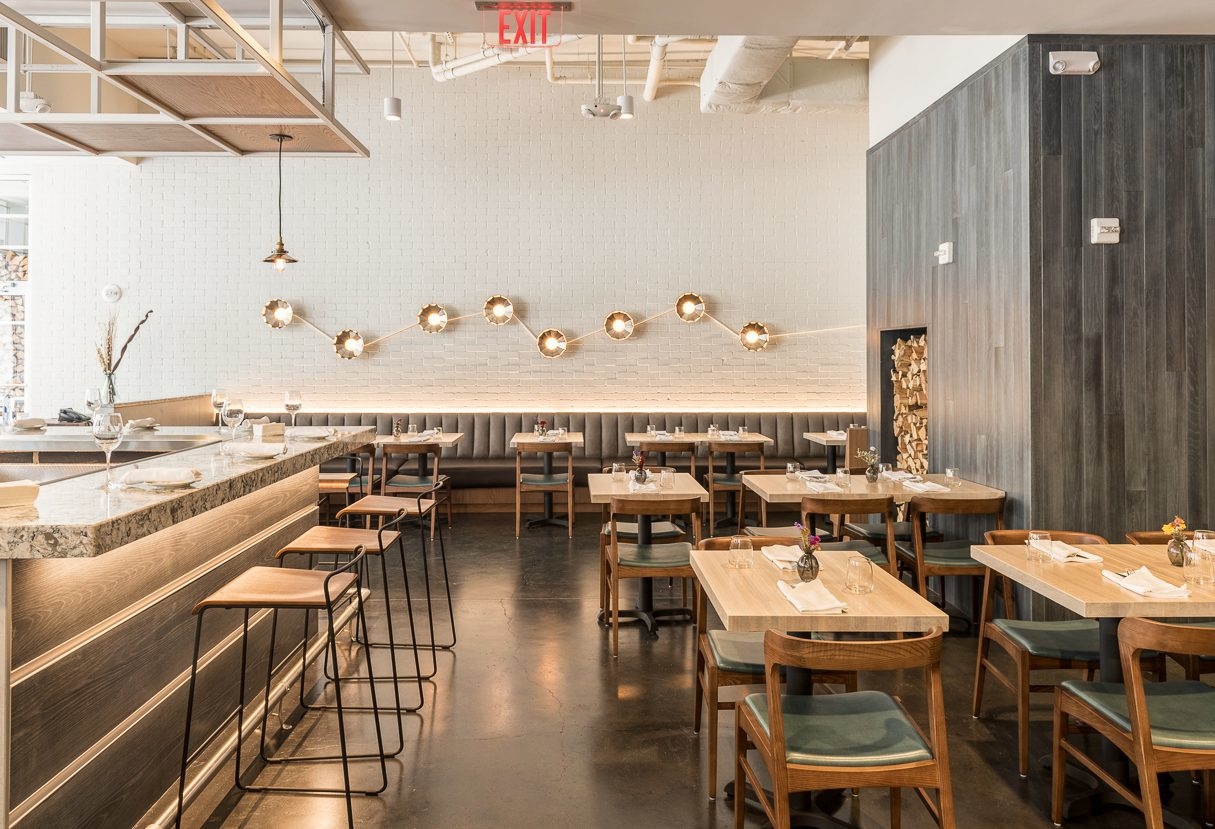 The market will be the first part of Centrolina to open on Tuesday, May 26; the adjoining sit-down restaurant and bar is set to debut for lunch on Monday, June 1. Like the shopping section, Brandwein's adjoining osteria will offer a seasonal and ingredient-driven lineup, centered around antipasti, pastas, and wood-roasted meats and fish. Here's what to know before you go.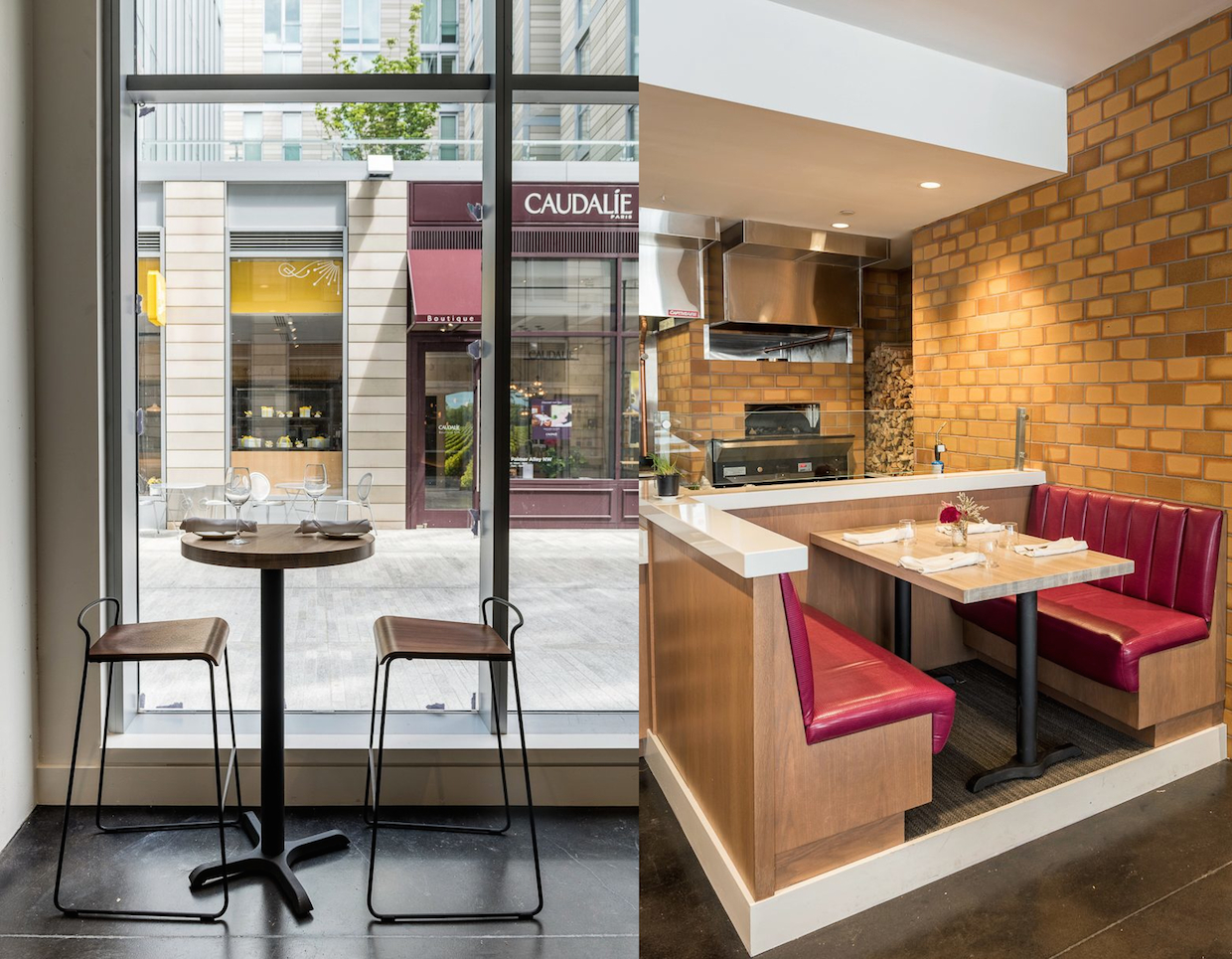 A bar for coffee, cocktails, or fried-to-order doughnuts
The day-to-night concept is the first of its kind for the neighborhood—a place to shop and graze, meet for a business lunch, or grab ingredients to cook dinner at home. A five-seat coffee bar at the mercato entrance is one of the most versatile spaces, acting as a breakfast station in the morning with espresso drinks, freshly baked croissants, and slices of quiche, and transitioning into a miniature cocktail bar in the evenings for sipping a pre-dinner negroni. In between guests can stop by for fried-to-order bomboloni, classic Italian doughnuts dusted with sugar.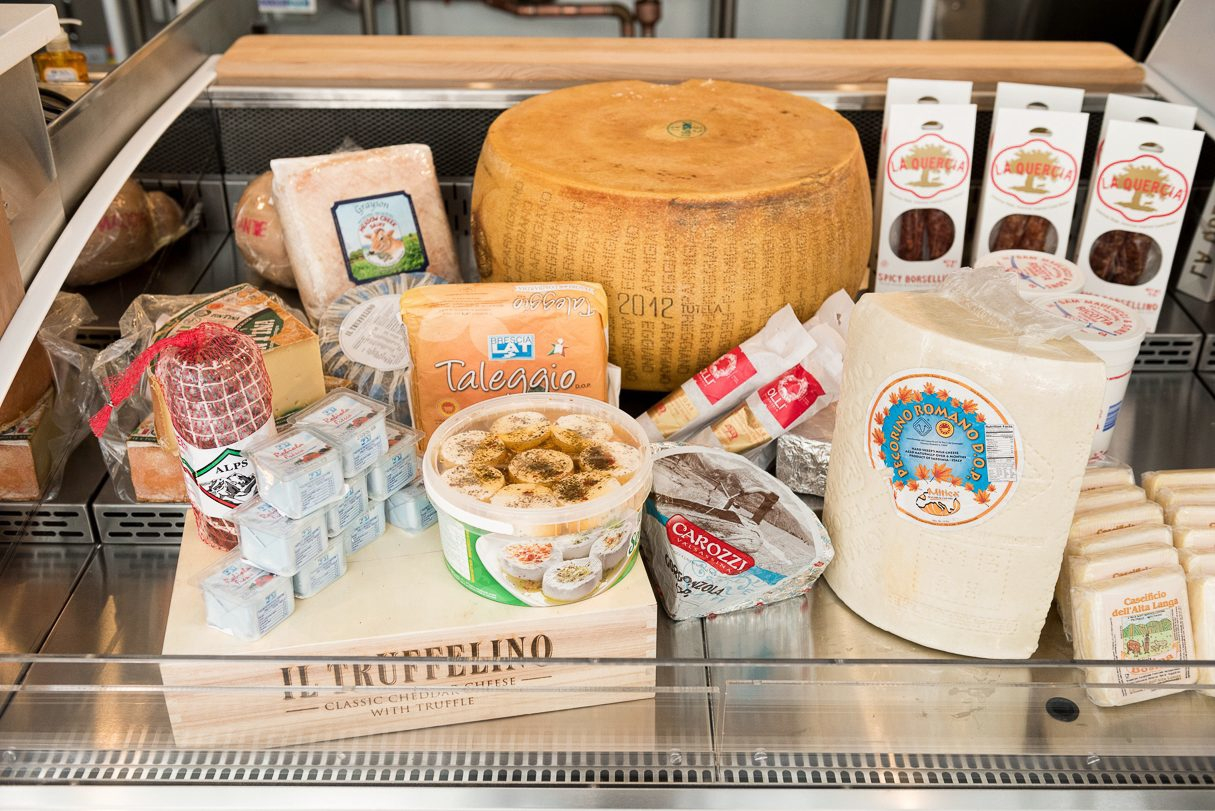 Items for grab-and-go, or grab-and-cook
Though not large, the market is designed to provide enough ingredients to cook and drink at home—whether that means a simple weeknight meal of fresh ravioli and Brandwein's salsa pomodoro with a bottle of Italian wine, or entertaining guests with platters of Italian cured meats and cheeses, and a dinner of seared tuna or steaks. Lunch-goers who don't have time to linger in the dining room can pick from a variety of panini sandwiches, ready-made salads, and antipasti.
Spaghetti with chanterelles, wood-roasted branzino
There's no division between the market and 48-seat restaurant, both physically and in terms of the flow of seasonal ingredients, fresh pastas, and Italian cheeses. The menu centers around antipasti such as roasted morel mushrooms with Roman-style gnocchi, pastas—ricotta-stuffed ravioli with ramp pesto, pappardelle and lamb ragu—vegetable contorni, and wood-roasted meats and fish such as roast herbed chicken with pan drippings, or seared tuna with bone marrow and charred onions. The number of dishes is intentionally concise, making the menu more flexible for seasonal changes. Pastry chef Jennifer Costa, formerly of Le Diplomate, follows suit with desserts like chocolate mousse with caramelized Piemonte hazelnuts, or olive oil cake drizzles with raspberry sauce.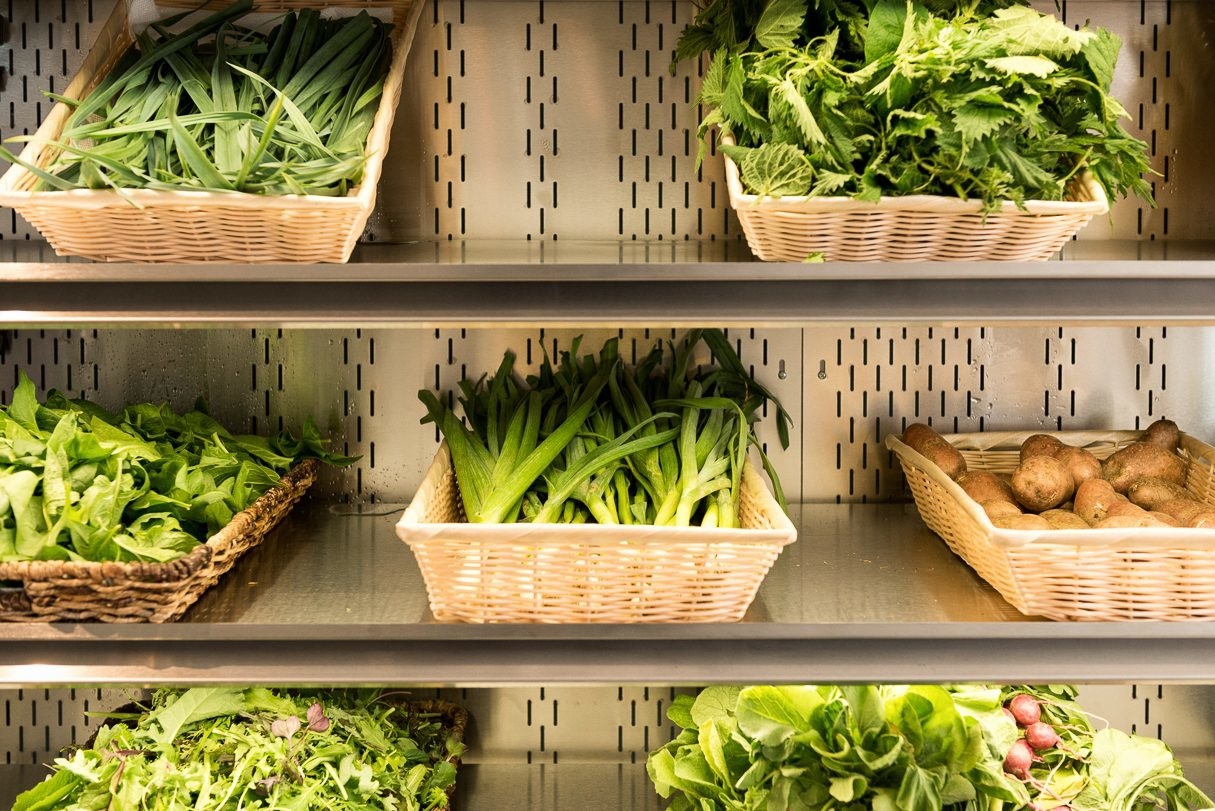 Counters for special (and not-so-special) requests
The market cases will be stocked with staples (milk, eggs, coffee), as well as popular ingredients like salmon filets and organic chickens. More adventurous home cooks are welcome to make special requests. Brandwein says almost anything she's able to get for the restaurant could be available for personal sale—sweetbreads, rabbit, squab, whole fish. Less glamorous—but more practical—will be a small, hidden-away area with soaps and other necessities that CityCenterDC residents may need.
A secret table for eight
Everything about Centrolina's layout is open, from the display kitchen to a 16-seat bar overlooking the cheese and charcuterie stations. The one hidden place is a tucked-away dining room set with a table for eight guests, underneath an enormous driftwood chandelier. Like in the rest of the osteria, the space can be reserved for dining.
Centrolina. 974 Palmer Alley, Northwest (CityCenterDC); 202-898-2426. Market open May 26, Monday through Saturday, 8 AM to 9 PM, Sunday 9 to 9. Osteria open (June 1), lunch Monday through Friday, 11:30 to 2:30. Reservations accepted.