Father's Day can be a tricky one, since many dads seem to already have everything you think they need or want, which is why so many of us end up going for the ubiquitous necktie. This year, think outside the box with these 11 gifts for your awesome, funny, wacky dad that will appreciate a good pun or just-nerdy-enough-to-be-cool find.
1. The gift of a close shave.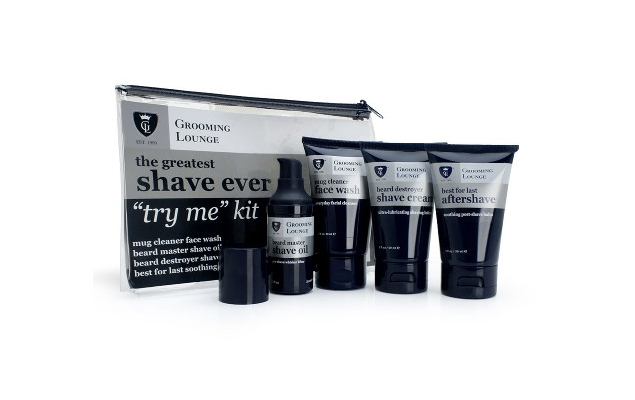 This self-proclaimed "Greatest Shave Ever" kit will at least let him test drive the shave oil, cream, and aftershave products in carry-on friendly sizes. $29 at Grooming Lounge.
2. The gift of an always-cold beer.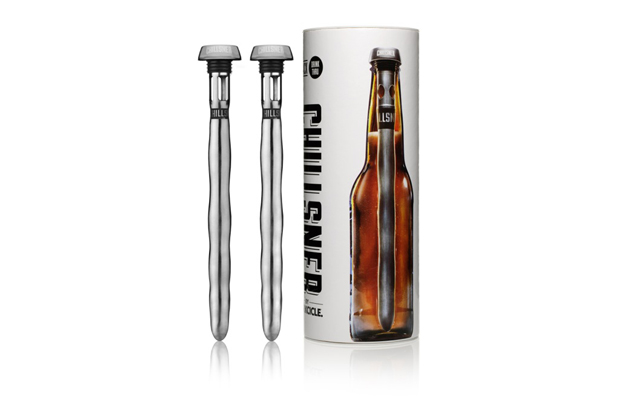 Keep his brew below room temperature with the "Chillsner"–just pop it in the freezer for 45 minutes before inserting it into his beer, then hand it over so he can sip through the cooling filter. Set of 2, $29.95 at Corkcicle.
3. The gift of a handy bottle opener.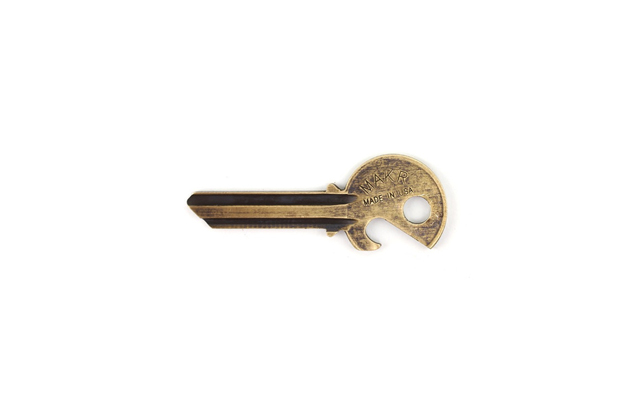 He'll never have to go hunting through the kitchen drawers for a bottle opener again. If he loses his keys, however, that's on him. $15.95 at Old Faithful Shop.
4. The gift of a streak-free screen.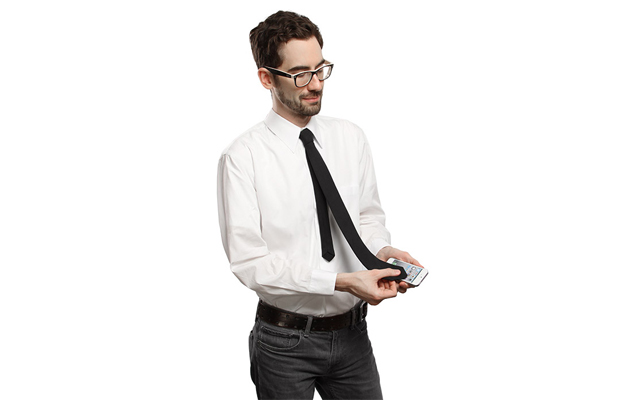 For the obsessive screen cleaner–you know the type–this microfiber-equipped skinny tie will give his wardrobe an update and allow him to enjoy clear glasses and a fingerprint-free iPhone. $19.99 at ThinkGeek.
5. The gift of a crisp collar.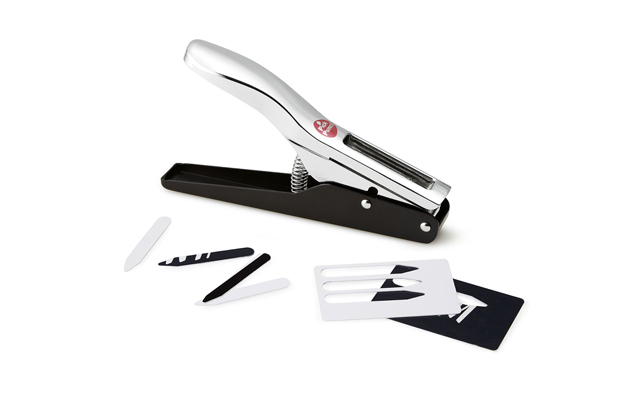 Collar stays may not be an everyday necessity, but when he's got an important presentation coming up, he'll want his collar looking sharp. With this handy punch, he won't have to go hunting through his laundry pile for some stays–he can create new ones on demand with an old gift card. $30 at Uncommon Goods.
6. The gift of an excuse to attend more sporting events.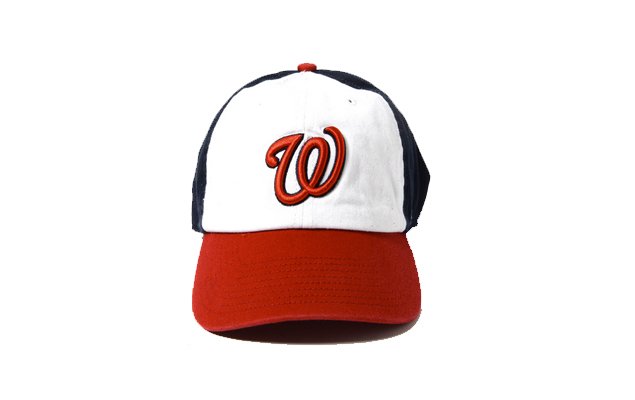 You can't go wrong with fan gear for his favorite team, especially if you tuck a couple of tickets inside and promise to go with him. $25 at South Moon Under.
7. The gift of a sleek desktop companion.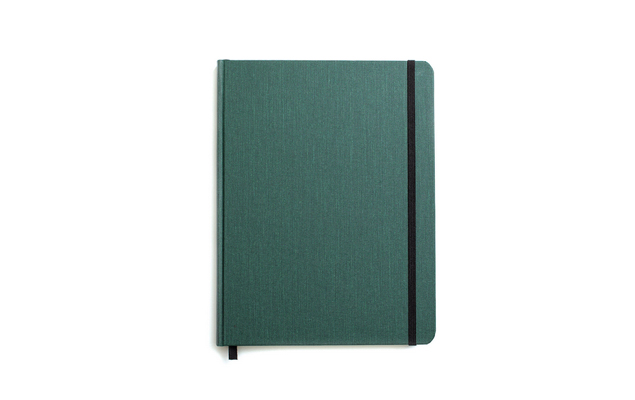 The take-your-kid-to-work days may be long gone, but you can still send him with a reminder of you that'll look more profesh in his office than the handprint wreaths you used to make. Write a nice note on the first couple of pages, then send it to work with him for him to jot down all of his very important ideas. $19.95 at Shinola.
8. The gift of pride in his commute.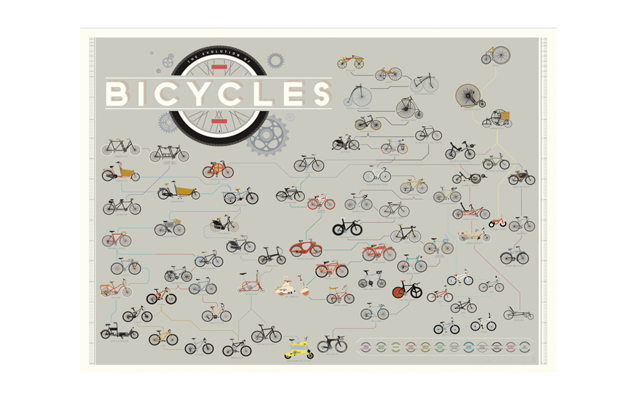 If he bikes to work, you can consider his ride a hobby, if not a passion. Even if you can't get him the $7,000 road bike he really wants, this evolution of bicycles poster is a good way to appreciate his health-conscious lifestyle. $29 at Pop Chart Lab.
9. The gift of a sort-of good pun.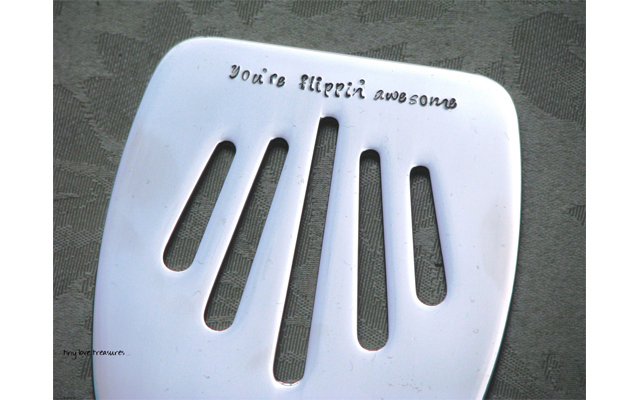 For the dad who doubles as grill master, let him know that you appreciate him–and his cheesy sense of humor–with this "You're Flippin Awesome" spatula. $24 at Etsy.
10. The gift of his hobby in fashion form.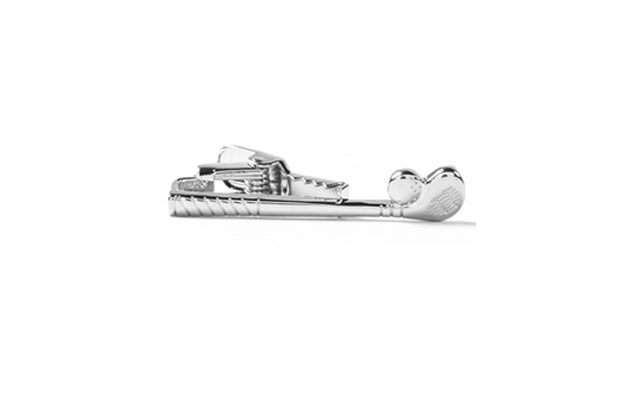 He can never have to many stylish tie bars, and this one lets him have a bit of fun with its golf club shape. $15 at The Tie Bar.
11. The gift of a card he'll hold onto.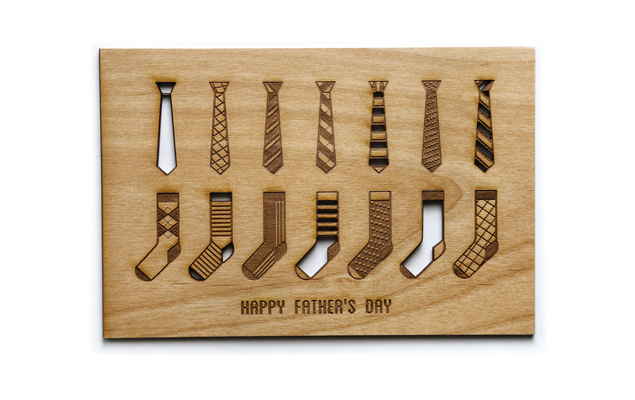 Paper tears and even singing cards lose their tune, but this wooden card was built to last, and it'll look pretty classy on his desk. $10 at Onward Reserve.