Yodit Gebreyes has been helping couples plan for their wedding day for years through her Northern Virginia-based event management and design company, Favored by Yodit. But this year, her work is getting personal as she plans her own wedding to Andy Endale. We always love to watch how wedding planners pull together their big day, drawing on their wealth of experiences to plan their dream celebration. We know Yodit will be no exception, especially after seeing these stunning engagement photos taken at creative spots around Washington by Danielle Real Photography.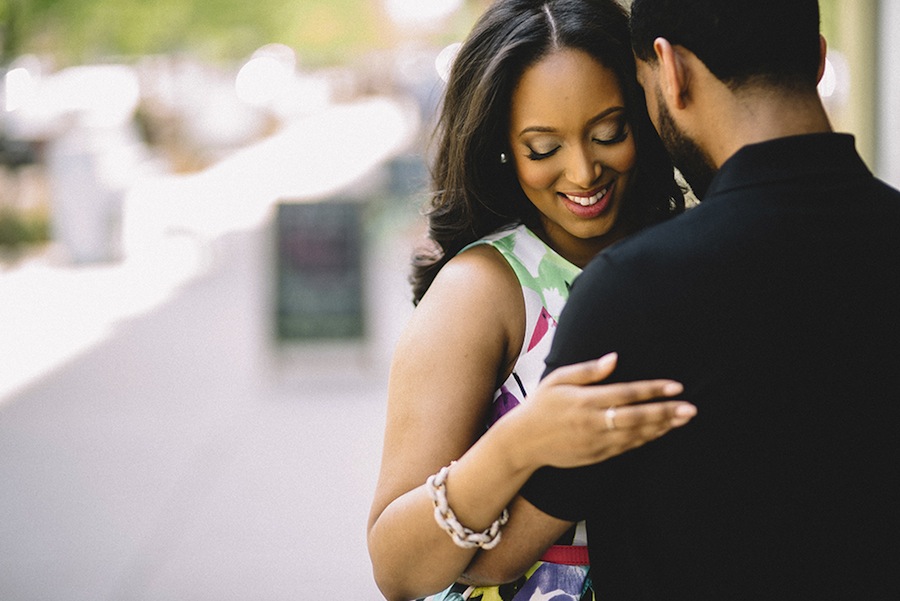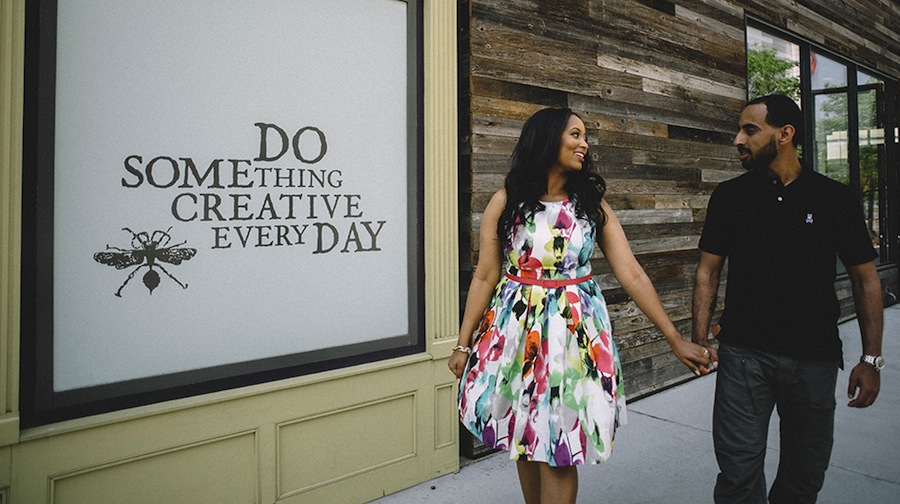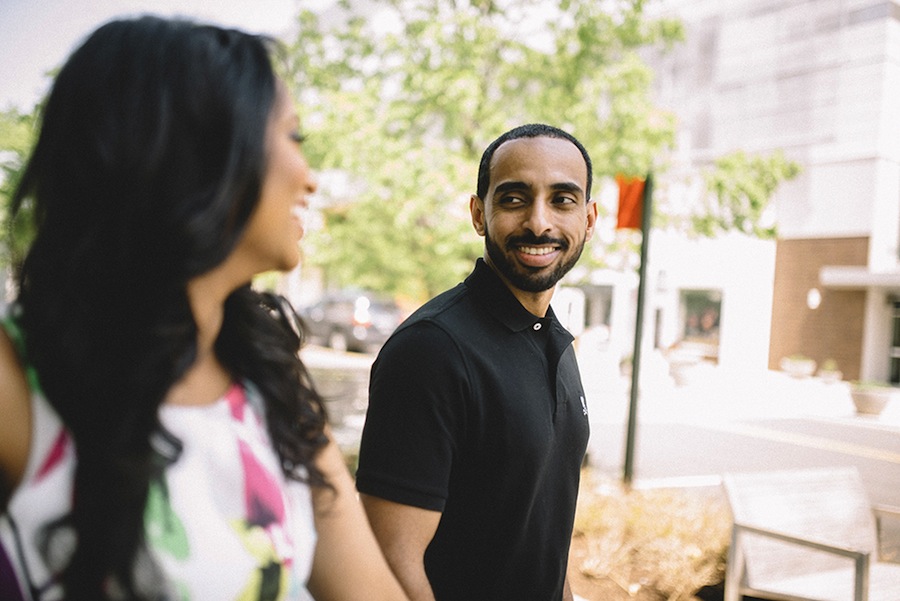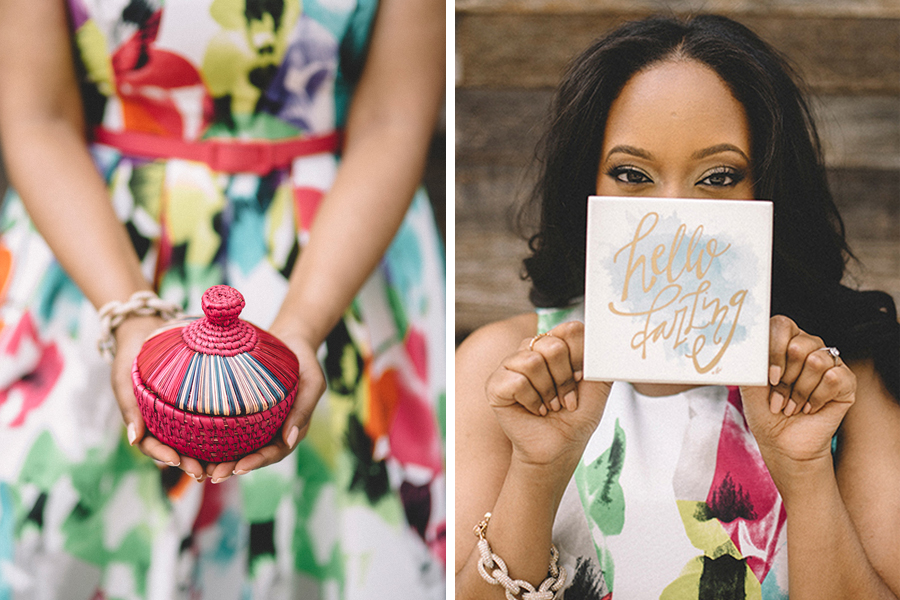 Yodit and Andy were celebrating Christmas Eve when a mutual friend made the move to introduce them. They struck up a conversation, and fate played its first card when they found out that they both had the same birthday. Having agreed to give a date a shot, they met in Chinatown for a movie and a game of pool at Lucky Strikes. Though the date went well, Yodit was surprised when Andy parted with a polite goodbye at the end of the night, saving their first kiss for a later date.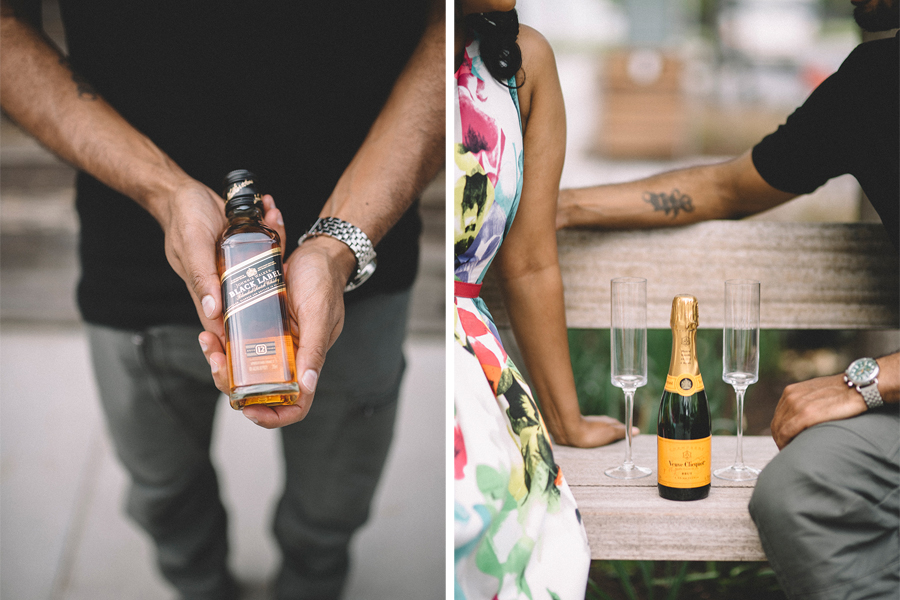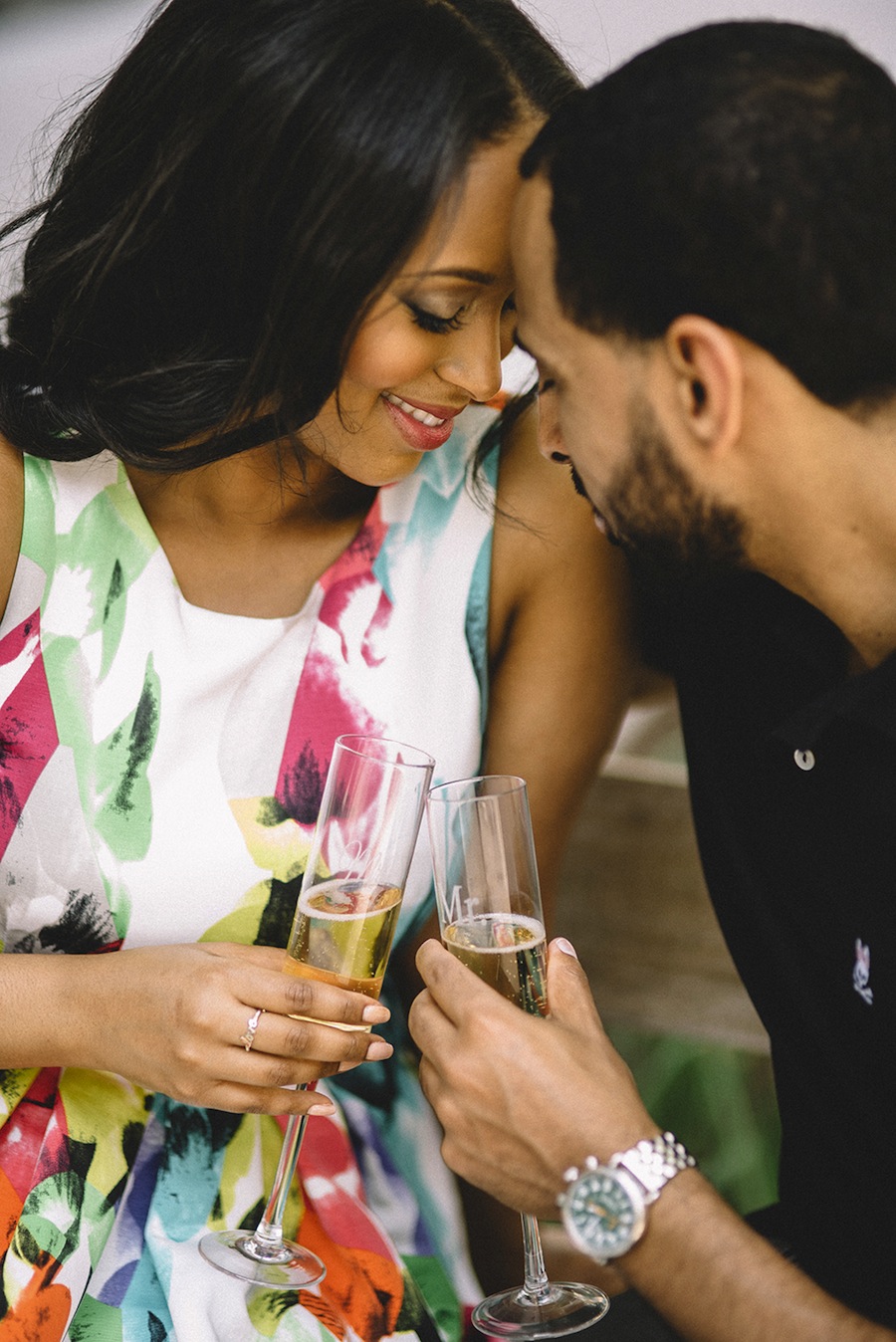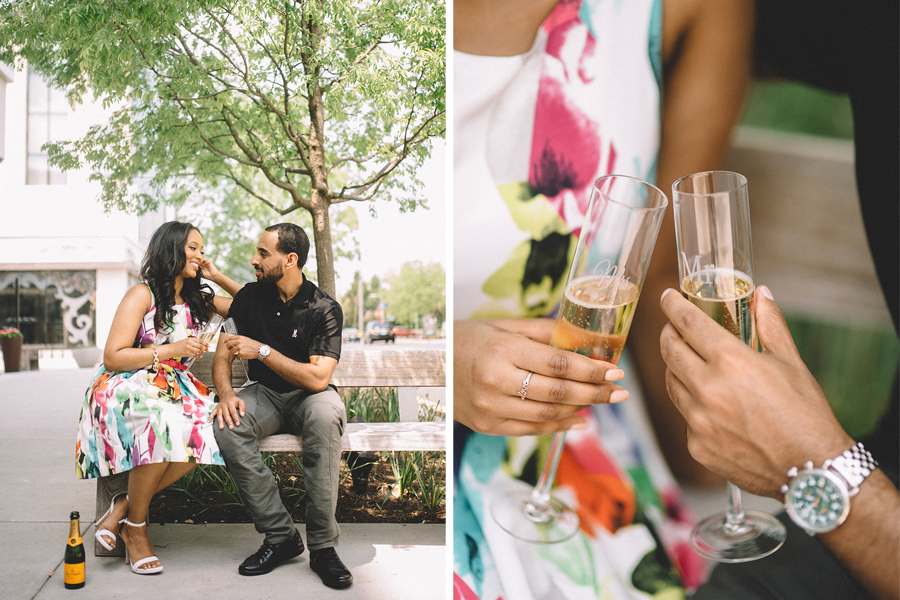 Six years later, Andy approached the proposal in the same reserved manner, slipping the ring on Yodit's finger while she slept. "When I woke up the next morning around 6:30 AM, I rolled over to wake him up, and I noticed something sparkly on my hand," she says. For their engagement photos, Yodit had fallen in love with a piano she spotted in the Mosaic District that had the words "Play Me & Inspired Music" printed on it. They used this as the inspiration for their festive, playful portraits.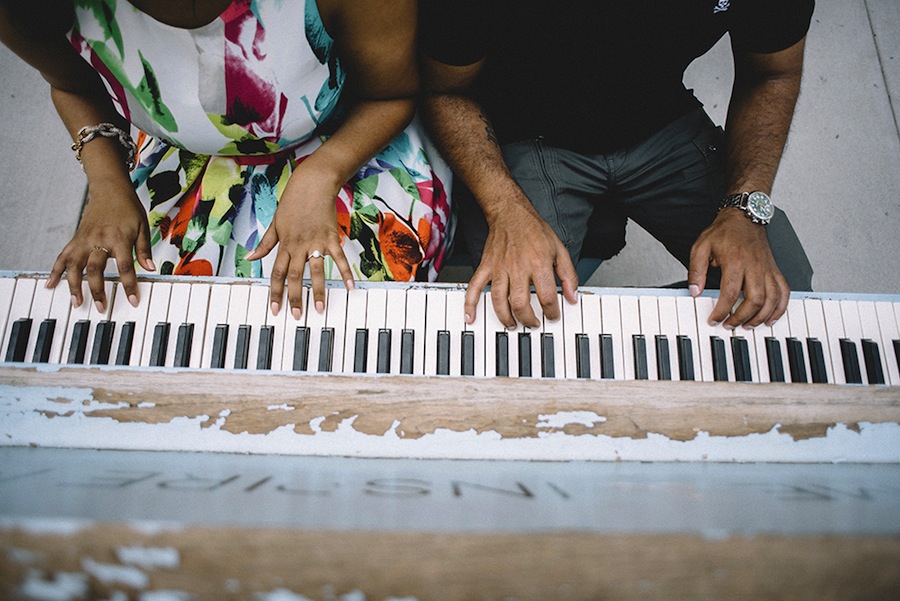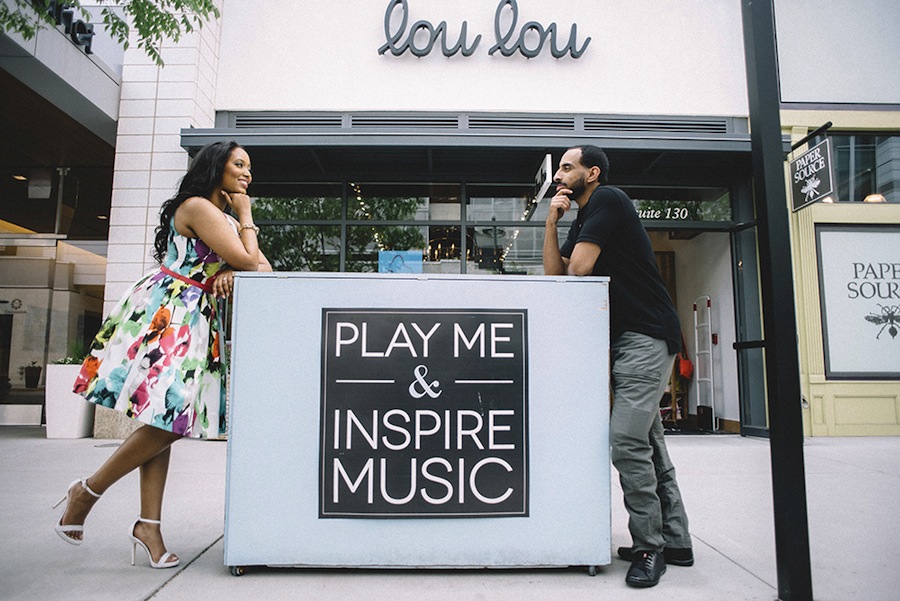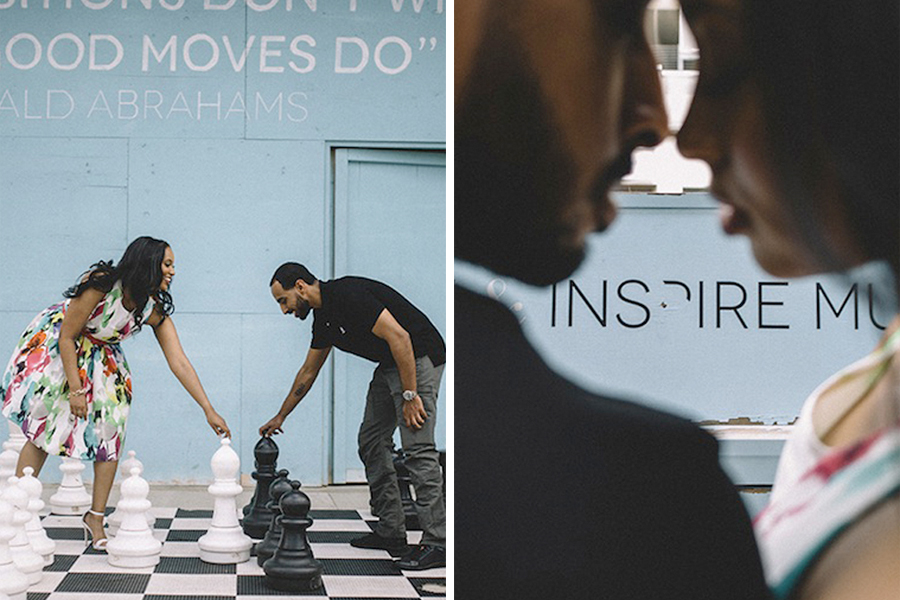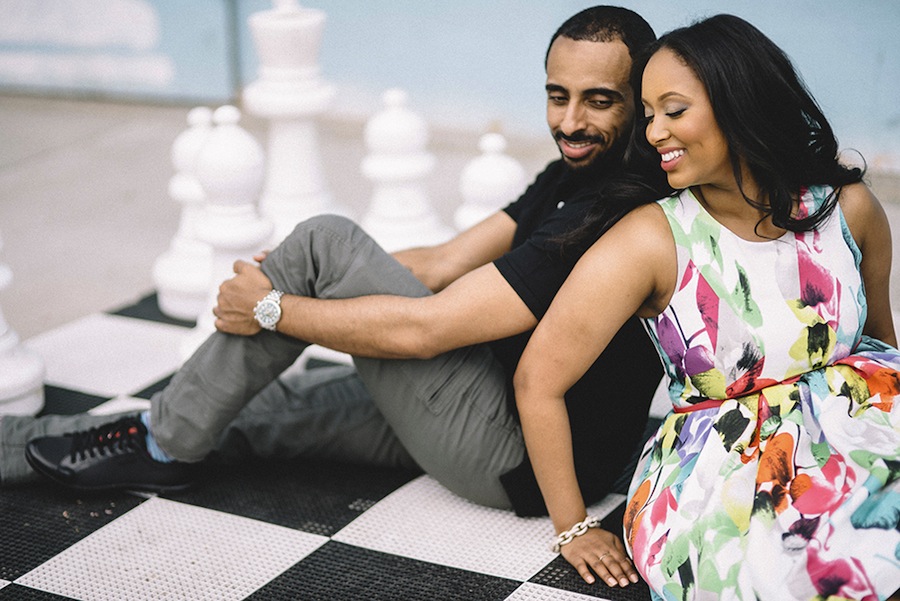 After snapping shots around Mosaic, they took more formal photos at DC's Warner Theater, where the low lighting, chandeliers, and plush seating worked as a dramatic backdrop.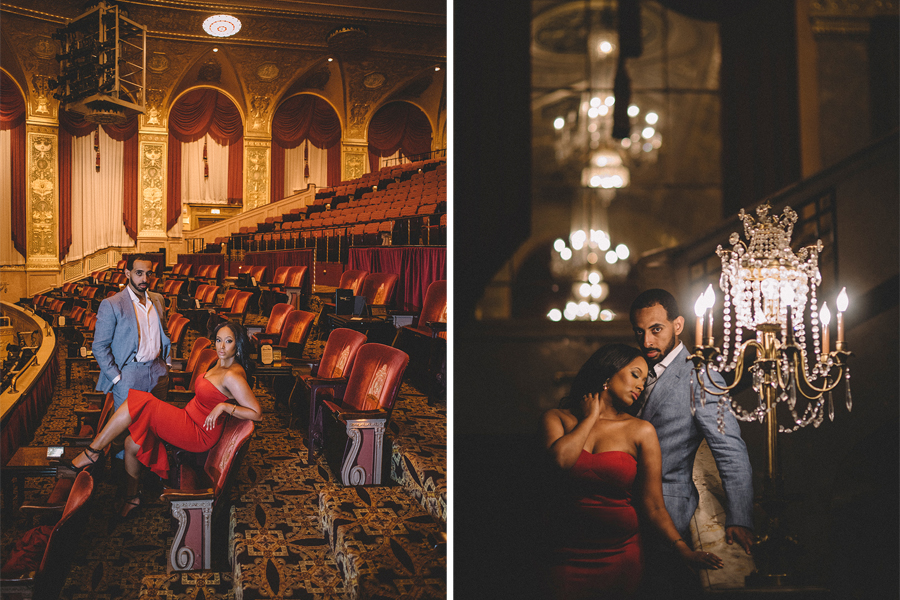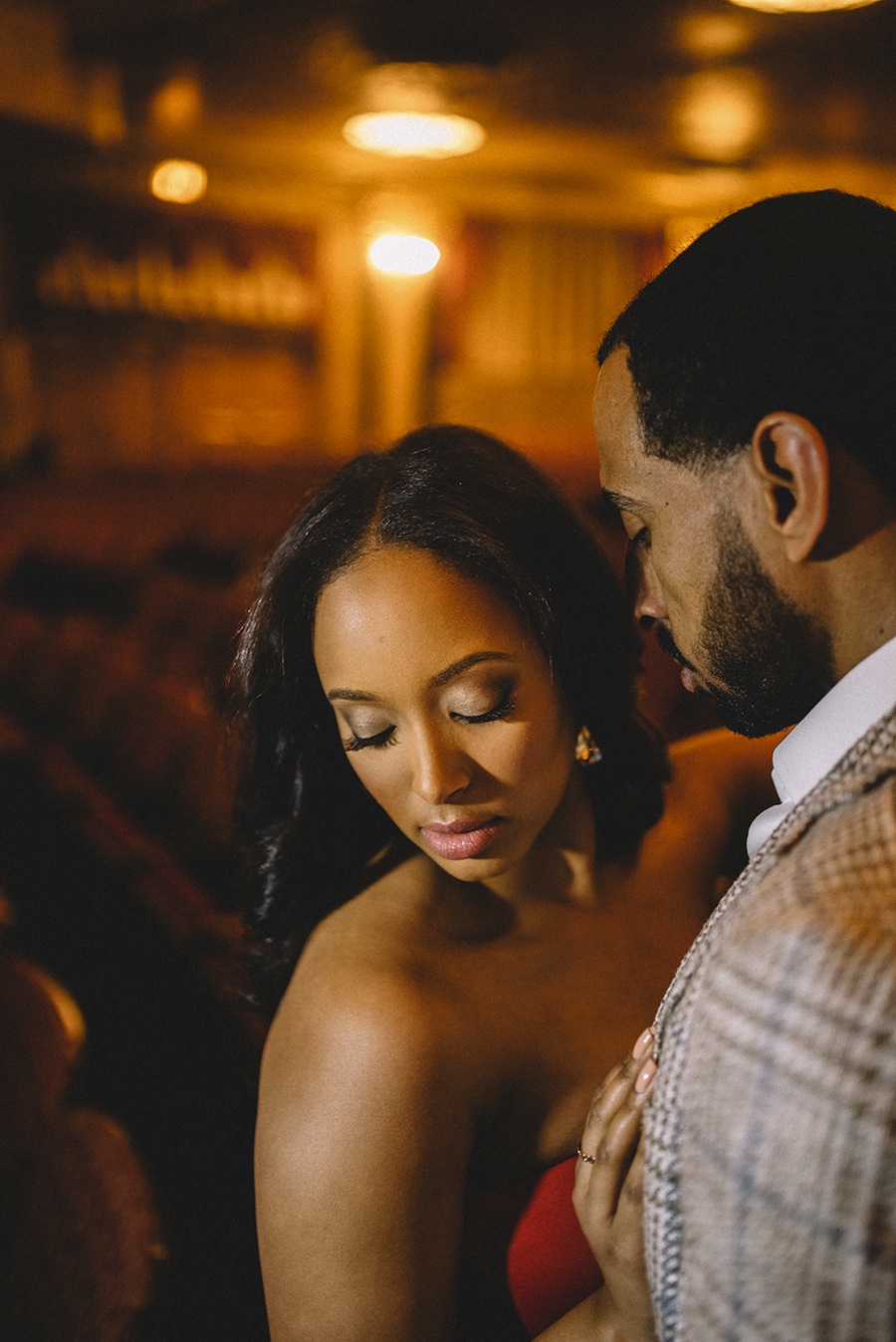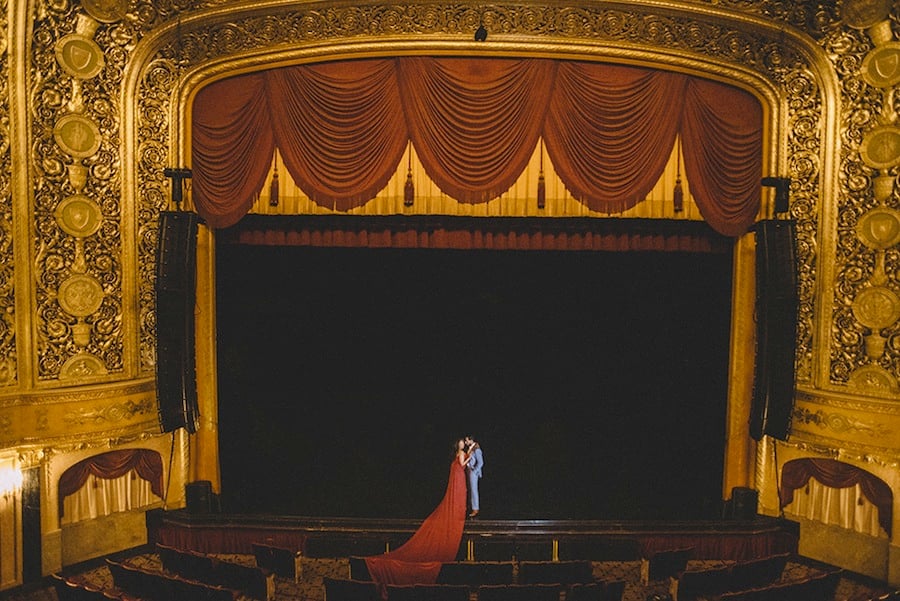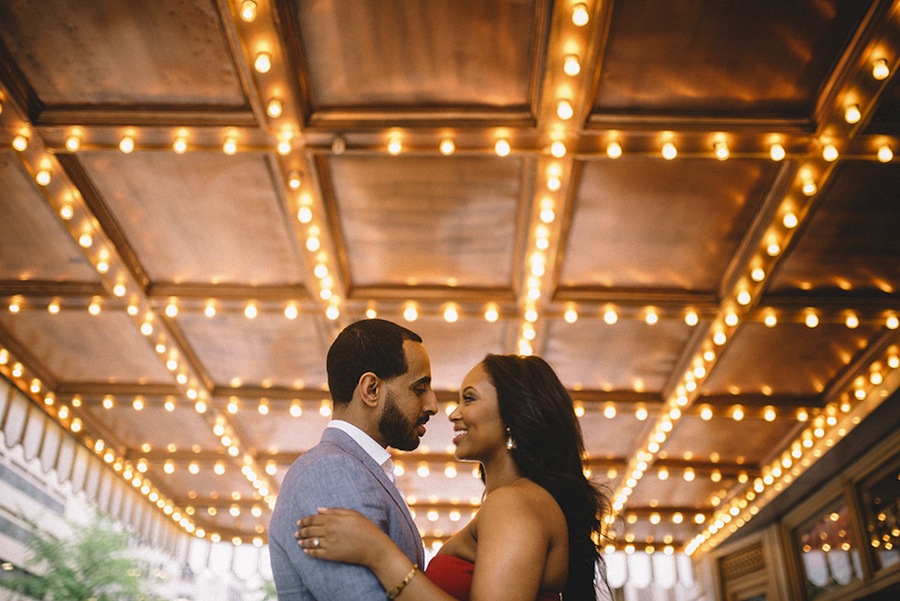 The pair is set to wed on August 29, 2015, with a reception at Morais Vineyards & Winery to follow. Yodit's one disappointment so far? "I have learned how to compromise a lot to make sure the wedding represents both Andy and I—so unfortunately there won't be a special performance by Beyoncé like I originally planned."
Just got engaged? Check out our vendor list of the DMV's best photographers to set up your own engagement session!