As you're gearing up for your wedding, registering can be a daunting task. On top of planning your dream day, you've got to plan and pick out the items you want to use for the rest of your life. No pressure, right? That's why we've reached out to 80 brides who have been there and done that to get their best advice on registering. Check out the 15 things these brides think you need to know before you go, then head to these stores to register with your future spouse a little more informed.
1. Take note of rewards programs.
"Know the registry fine print. For example, we registered at Bed, Bath, and Beyond and everything not purchased on your registry you can buy after the wedding for an additional percentage off. This saved us a lot of money!" – Kendra O'Hora, Bel Air, MD
Just about all major stores that have registry programs have rewards involved in the process, whether that be a ten percent discount on your registry following the wedding or bonus gifts when certain brands are purchased. Make sure to check out the incentives at Macy's, Bed Bath & Beyond, Crate & Barrel, Pottery Barn, and Williams Sonoma.
2. Pay attention to what you really need.
"Keep a list in your kitchen for things that come up that you could use while you are [in the process of] registering. We thought of things as we made dinner and would add them [to the list]." – Diana Keohan, Washington, DC
Rather than heading straight to the store, spend some time at home taking inventory of what you already have and the things you wished you had. That way, when faced with all the shiny toys in the appliances aisle, you'll have a list of what you need the most.
3. Find out what's in the family.
"Check what your parents have! Between our grandparents and parents, we have nearly a dozen sets of beautiful china, so we only registered for casual china to avoid overlap." – Amanda Silverman, Washington, DC
Your relatives may have waited for this day to gift you some of their home products–make sure to check and see what's coming your way before you go out and register for all new products.
4. Be future-oriented.
"Don't just think about things that you need right now–think out a few years. We live in an apartment and my husband never thought he'd need a new tool set until we bought a house. I can't tell you how many times he's used it already!" – Nicole Moore, Alexandria, VA
Sure, you may feel cramped in your condo right now, but in a few years you'll be grateful for your high-end vacuum cleaner or kitchen appliances. Even if it isn't something you think you'll use for a couple of years, remember that appliances last a long time and you may want them down the road.
5. Avoid things that look cool, but you won't use often.
"Revolving spice racks are one of those things that looks really great on your countertop, but are 90 percent useless. Most of the spices included are ones that I thought we would use, but never do." – Ashleigh Koon, Alexandria, VA
As a rule of thumb, if you don't know what it's supposed to be used for, you probably won't use it. There are some things that you may think you "need" as a part of a complete kitchen–a bulky knife block, paper towel holder, a wine rack–but if you can't imagine ever using it and it's just going to take up space, skip it on the registry.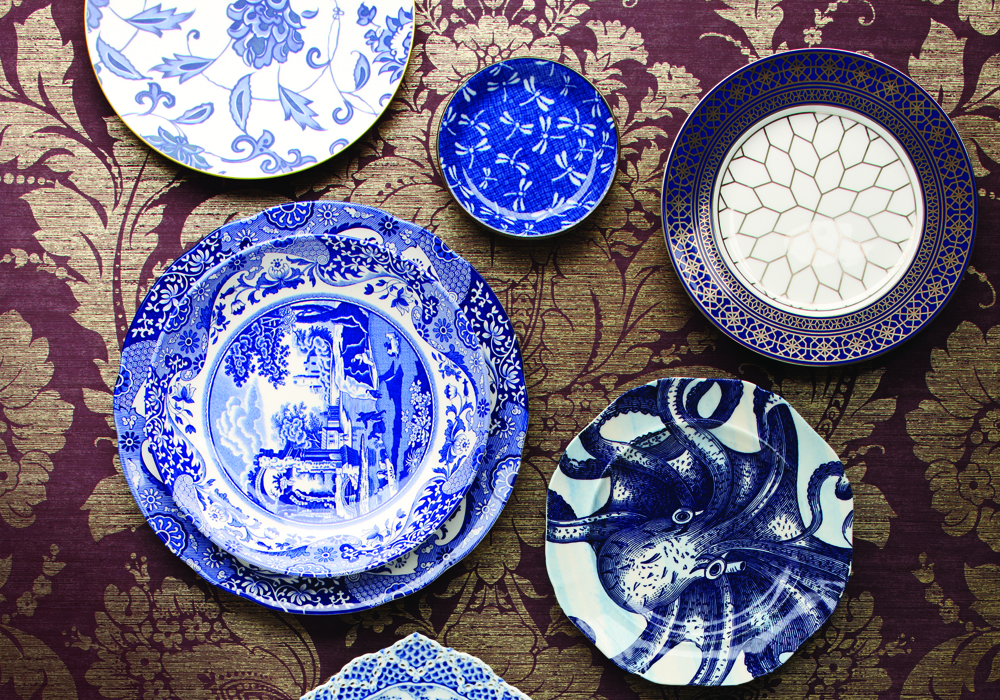 6. Remember, you aren't limited to products.
"Definitely register for honeymoon gifts! We were gifted a food tour of Paris and it was an experience that we will never, ever forget!" – Christina Kenny, Washington, DC
Some guests may just give cash, but websites like Honeyfund allow them to give money in the form of activities. If you're all covered on the home front, give your guests the chance to gift memories instead of stand mixers.
7. Listen to the store experts.
"Macy's was super helpful showing us the price range breakdown that we should aim for based on the projected number of guests expected." – Sarah Walker, Arlington, VA
Even if you've read a blog post (or two or three), remember that the registry teams at department stores have helped thousands of couples to put together their wish lists. Don't be afraid to ask for advice–they are there to assist you!
8. Register at stores you actually like.
"I would suggest only registering at places where you can return the items and you think you'll actually use the store credit. There's no point in registering for stuff that you have to return but then have no desire to shop at that store." – Ellett Toomey, Washington, DC
More likely than not, you will end up returning a number of gifts, so make sure that once you've got that big gift card full of store credit, there's plenty you'll want to spend it on. Stores such as Macy's and Bloomingdale's sell a full range of goods, so even if your kitchen is fully stocked, you can use leftover return credit for clothes.
9. A marriage takes two, and so does registering.
"Register together. Even if one of you isn't into the process, remember that you both will use the gifts you receive and will have to tolerate them for a long time." – Elizabeth Zanca, Washington, DC
Take a trip to the store together so that both partners can see the products in person and weigh in on the bigger-ticket items. If one partner isn't all that interested in the hand mixer verses stand mixer debate, plan to go to their favorite lunch spot after registering and call it a date.
10. Hit the sweet spot between "nice enough to last" and "too fancy to use."
"We wish we had not registered for a very expensive china set. We wish we had registered for items we actually use." – Kate Beller, Alexandria, VA
Start your registry with the necessities–efficient appliances, sturdy pots and pans, and a dish pattern that won't go out of style–and register for the nicest set you think your guests will be able to afford. But give those crystal goblets a second thought–if you think they'll be too nice to use even for birthdays, anniversaries, and other celebrations, skip them.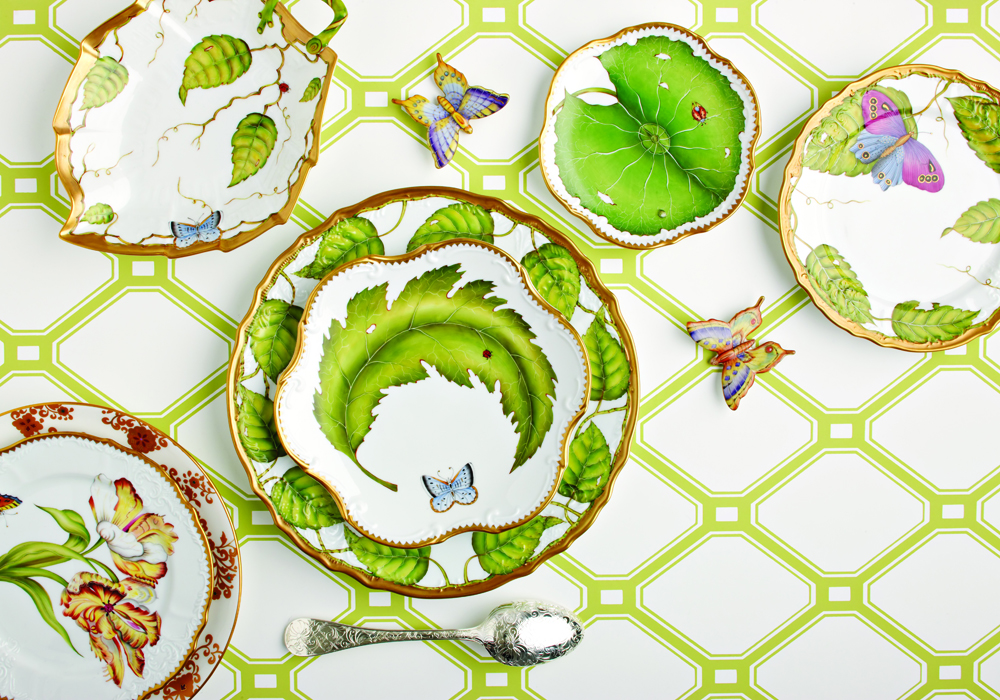 11. Don't just pick the first blender you see.
"Do your research! A little leg work on the front end helps ensure you receive well-functioning products that will last." – Amanda Gorski, Arlington, VA
In an age of plentiful online reviews, there's no excuse to blindly craft your registry. Research the brands online and see how others have faired, and rely on your network of married friends to identify their preferred products.
12. Have a nice mix of price points.
"Remember the price points of your wedding guests and try to include items they can afford, items that can be split into smaller increments, like individual place settings, and items that your guests could pool funds to get you." – Hannah Pierson-Compeau, Washington, DC
We're not asking you to get someone's W2, but do consider what your guests would be comfortable paying. If it feels like an exorbitant amount to you, it probably will to them as well.
13. Keep an eye on stores adding registries.
"Although I shop there pretty frequently, I had no idea that Anthropologie had a regristry! While I loved the gifts that we received, I would have really loved to add some of their more unique, fun home items." – Crystal Wagner, Arlington, VA
Before you start setting up your registry, think first about the places your like to shop the most. Check and see if they have a registry program–more and more stores are adding them, and you may be surprised!
14. Consider your storage situation.
"Make sure you have a plan for where all of the things that you register for will live. Either work out a storage solution with a family member that has extra room or really consider what you couldn't live without." – Jessica Kirsch, Washington, DC
In a town where real estate is pricey, you may find yourself in that starter home longer than you think. Don't assume you'll move to fit the gifts–plan ahead for where you're going to put it all, even if it is something you're hoping to use five years down the road.
15. Make it match your personality.
"Think about the life you actually lead and the products that fit your lifestyle. If you're someone who doesn't like entertaining or doesn't cook often, china is probably not a good item to put on your registry." – Erica Mobley, Washington, DC
Above all, creating a registry isn't about what everyone else has done—it's about the things you and your spouse will need in your life. Don't let your mother-in-law convince you of the things you have to have, and don't be discouraged from registering for the things you really love and think you'll use. Registering is not a one-size-fits-all puzzle—create the list that will suite your life, and enjoy!