You know you've become jaded about DC real estate when you find yourself saying, "Wow, this place is less than a million dollars!" But the fact is, a multi-story house in one of the District's most desirous neighborhoods can easily run into seven figures these days. In fact, it's been predicted that by 2018, a million dollars will be the average home cost in Washington, which ought to scare anyone who's looking to buy. But the most distressing aspect of a house hunt in 2015 DC is that for a million dollars, you often don't get very much. Fixer-uppers abound, multiple bathrooms are scarce, and if you're in the market for outdoor space, keep dreaming.
So when I stumbled across this (admittedly very pricey) home in Shaw, I had to share it. Yes, it's nearly a million dollars, but it really has everything you could ask for if you're in the market for a family home. It's a perfect blank slate, waiting for some creative homeowners to step in and turn it into a chic, comfortable abode.
1. An Open Floorplan with Plenty of Space
Now this is a kitchen space. Kitted out with a luxe fridge and cabinets galore, the spacious hub is also light-filled and modern. A corner breakfast bar means conversation can flow easily. The palette is neutral enough to impress your own aesthetic upon it.
Admittedly, I'd organize the furniture quite differently, moving the table into the kitchen, and using the front room for living space.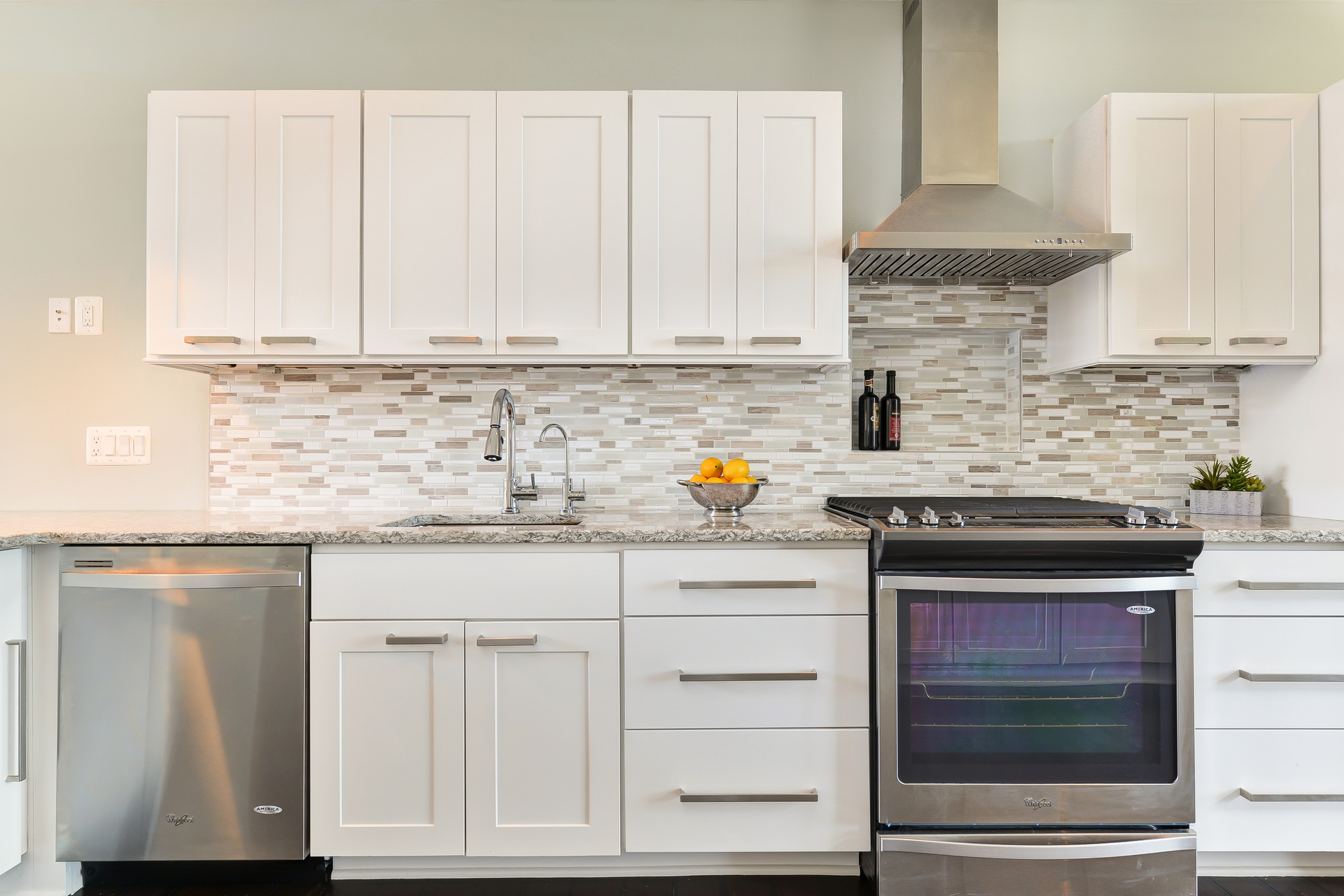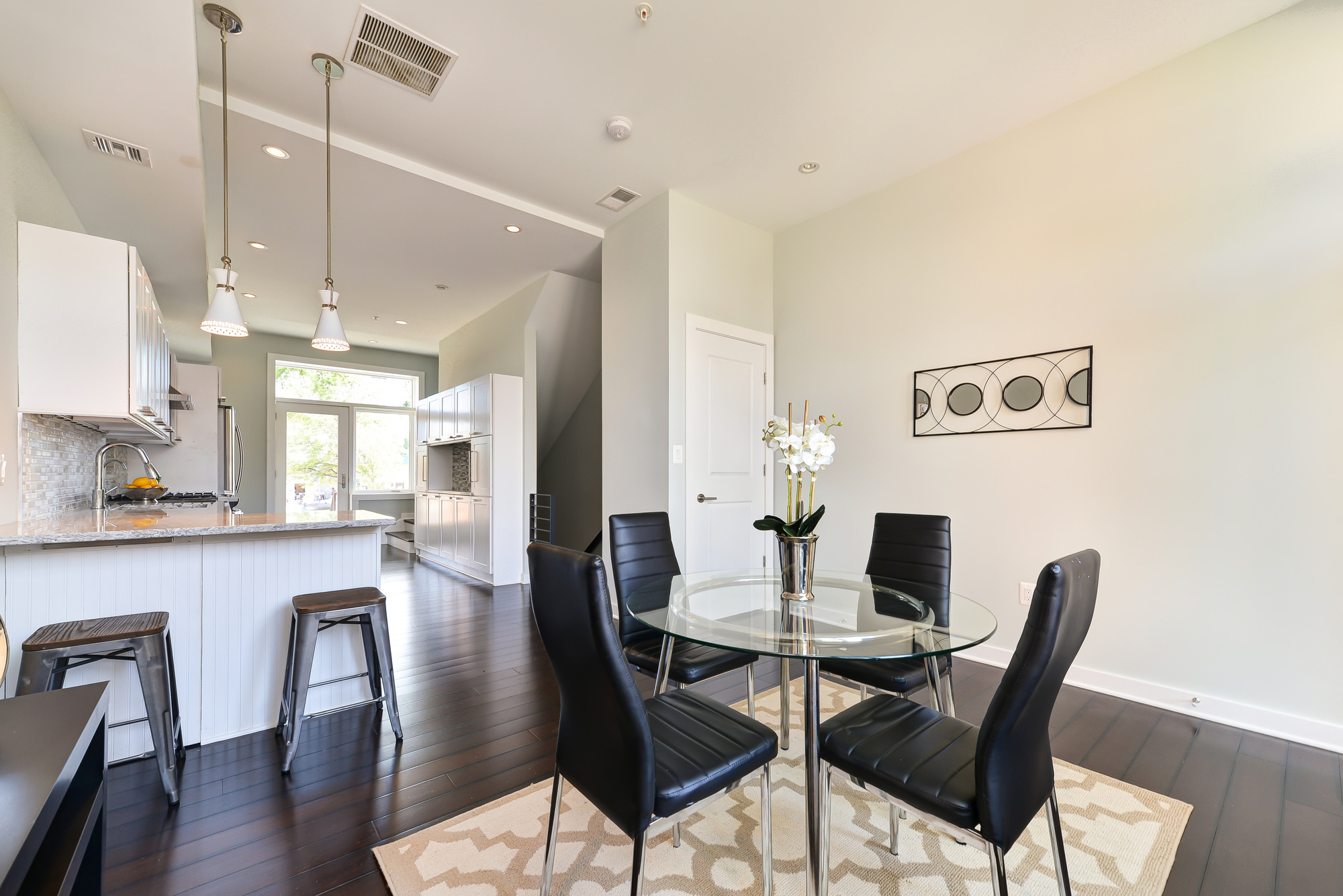 2. Three Spacious, Sunny Bedrooms (Including a Master Suite!)
Finding a three-bedroom house in which one of the "bedrooms" isn't some weird, dank pseudo-closet can be tough. If you can reach out and touch both sides of the room at once, that's not a real bedroom. That's Harry Potter's sleeping quarters at the Dursleys' house. But this residence doesn't skimp on the space, and every room has a flood of light pouring in. The master suite has its own lounging area and a spa-like bathroom.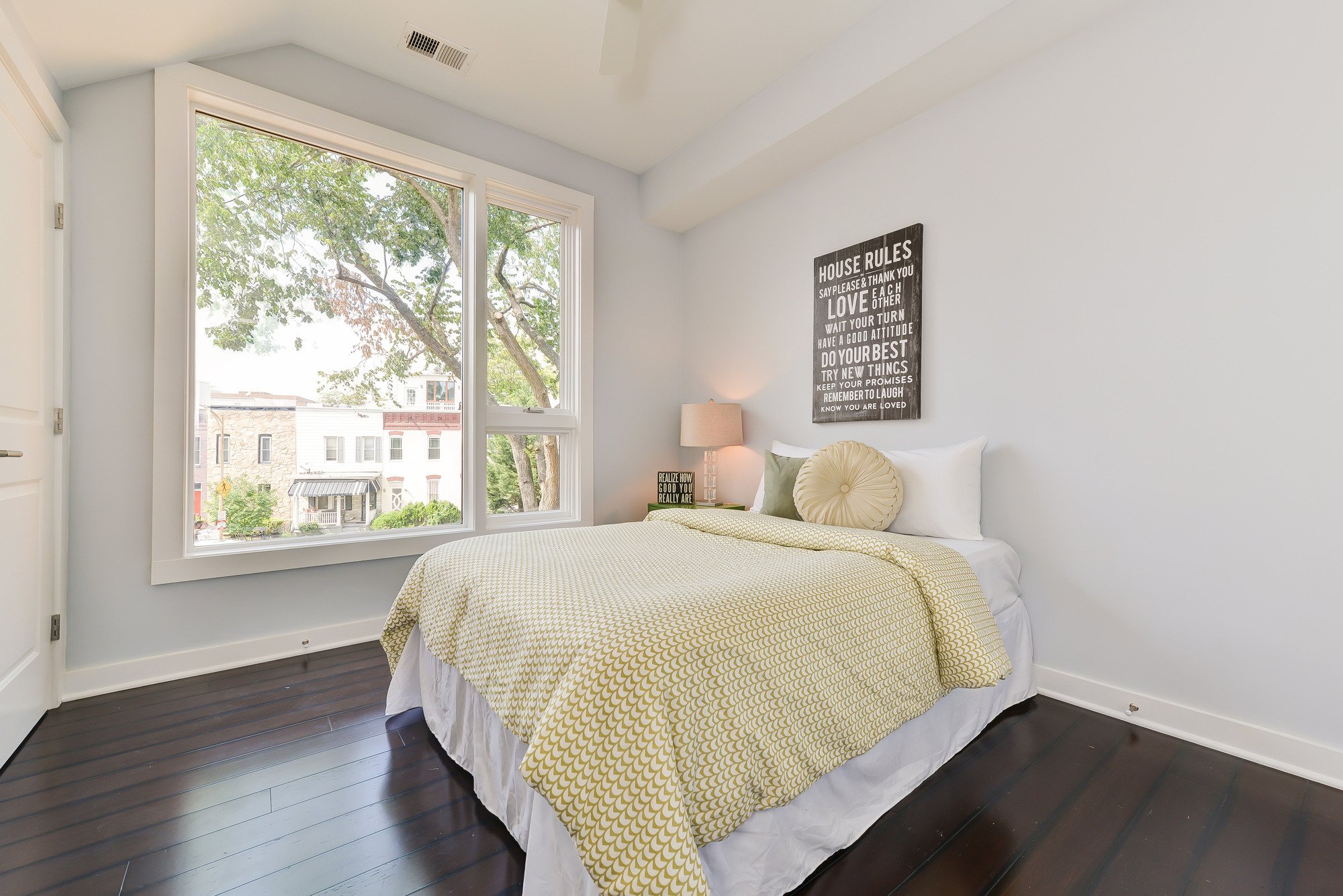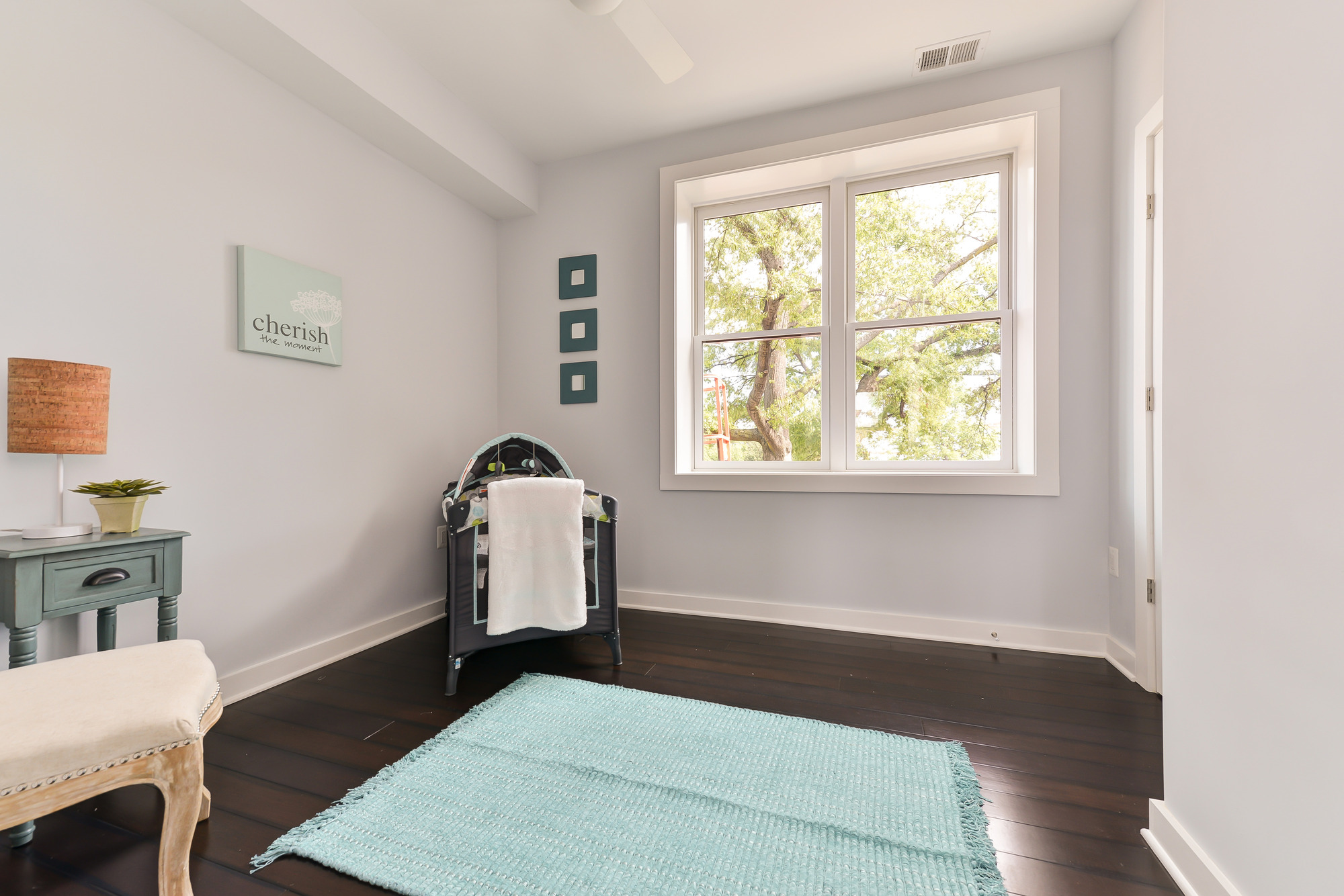 3. And Three, Yes THREE Bathrooms
Presented without comment, because I know you all will understand why this is miraculous.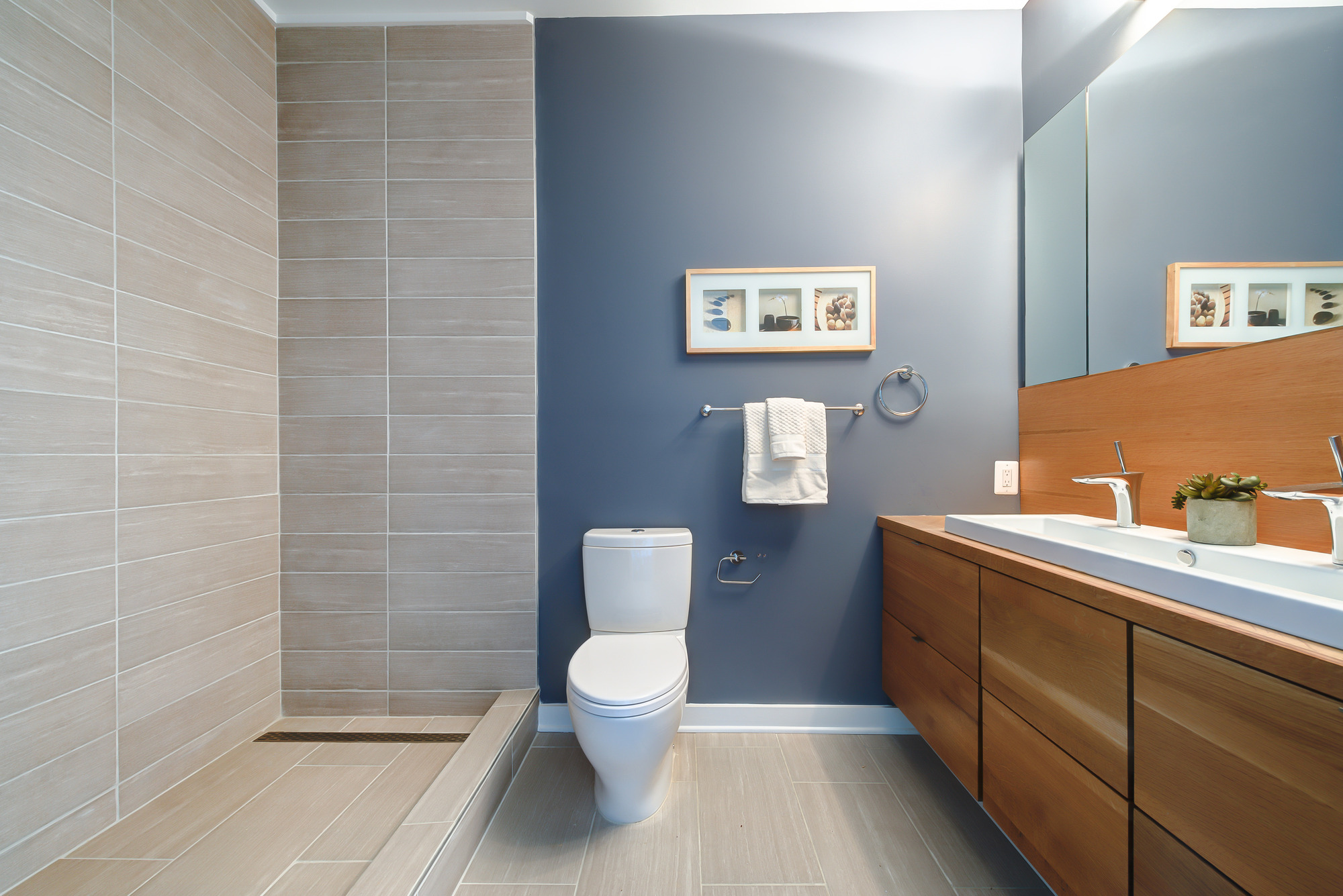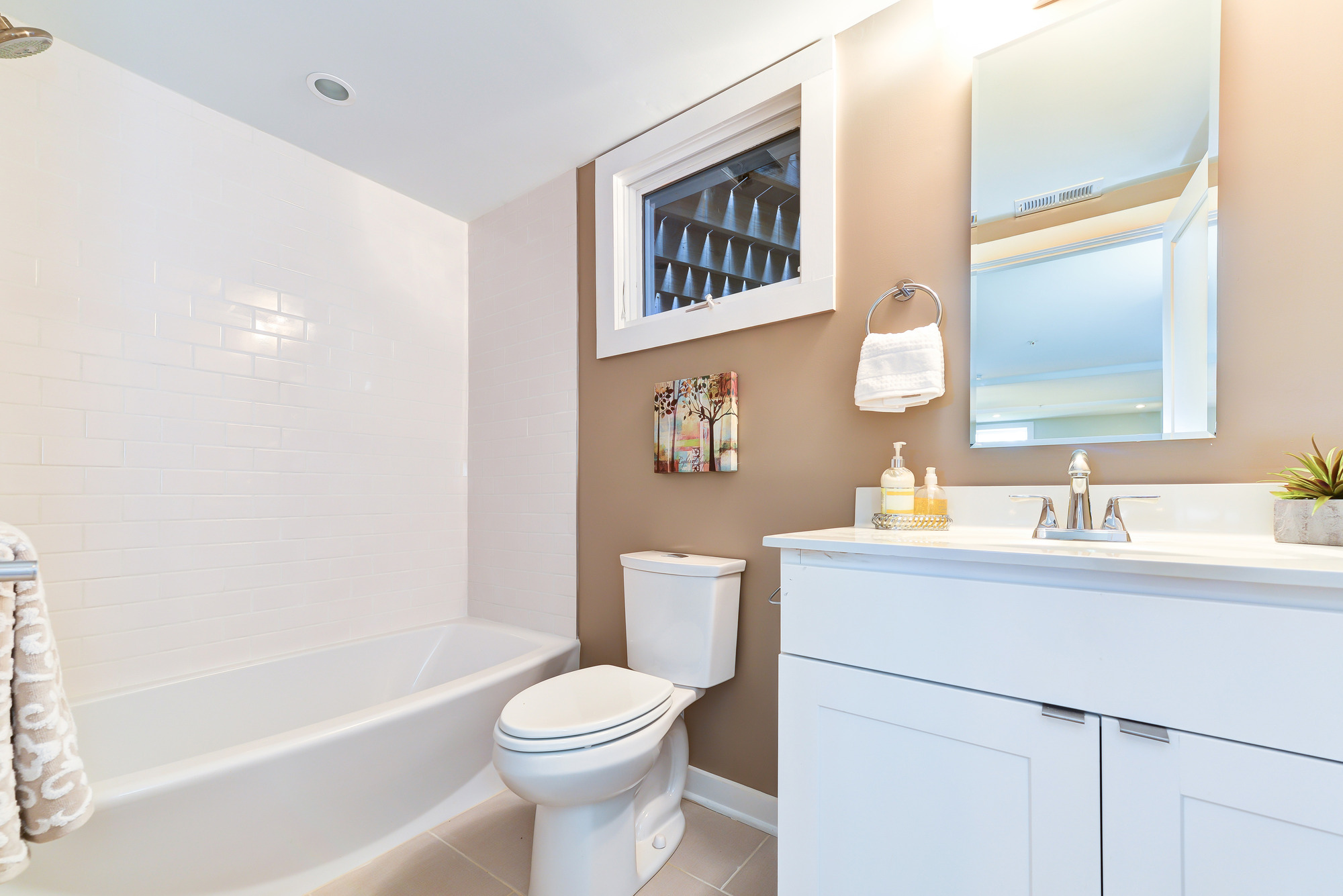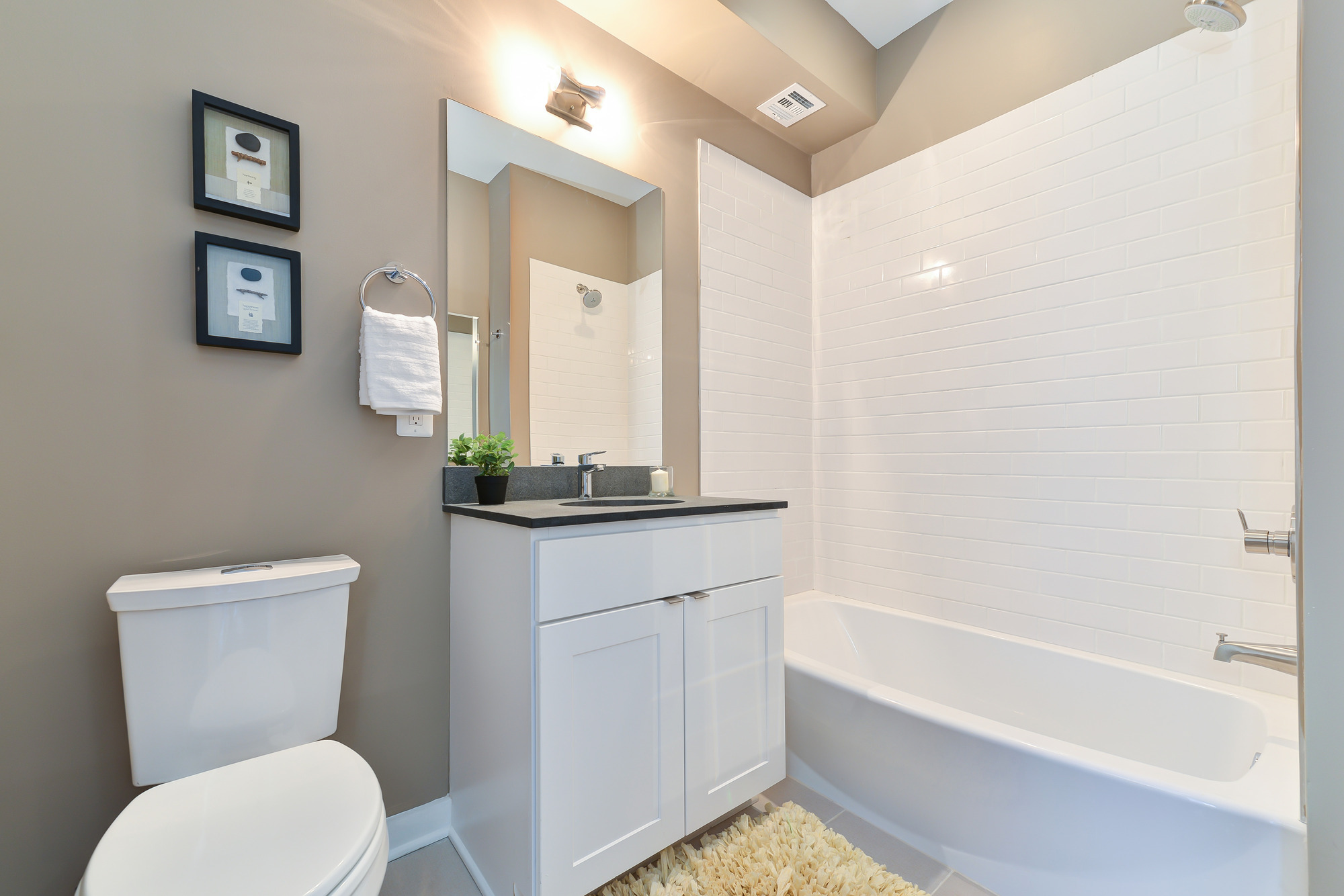 4. A Place for the In-laws, the Out-of-Towners, and the Kids When They Get Rowdy
With easy access from the kitchen, a wetbar, and a full bath, the basement level would be a perfect family room-by-day, guest-quarters-by-night. Visitors won't have to awkwardly traipse upstairs in a towel, and the littles can make a mess without getting underfoot.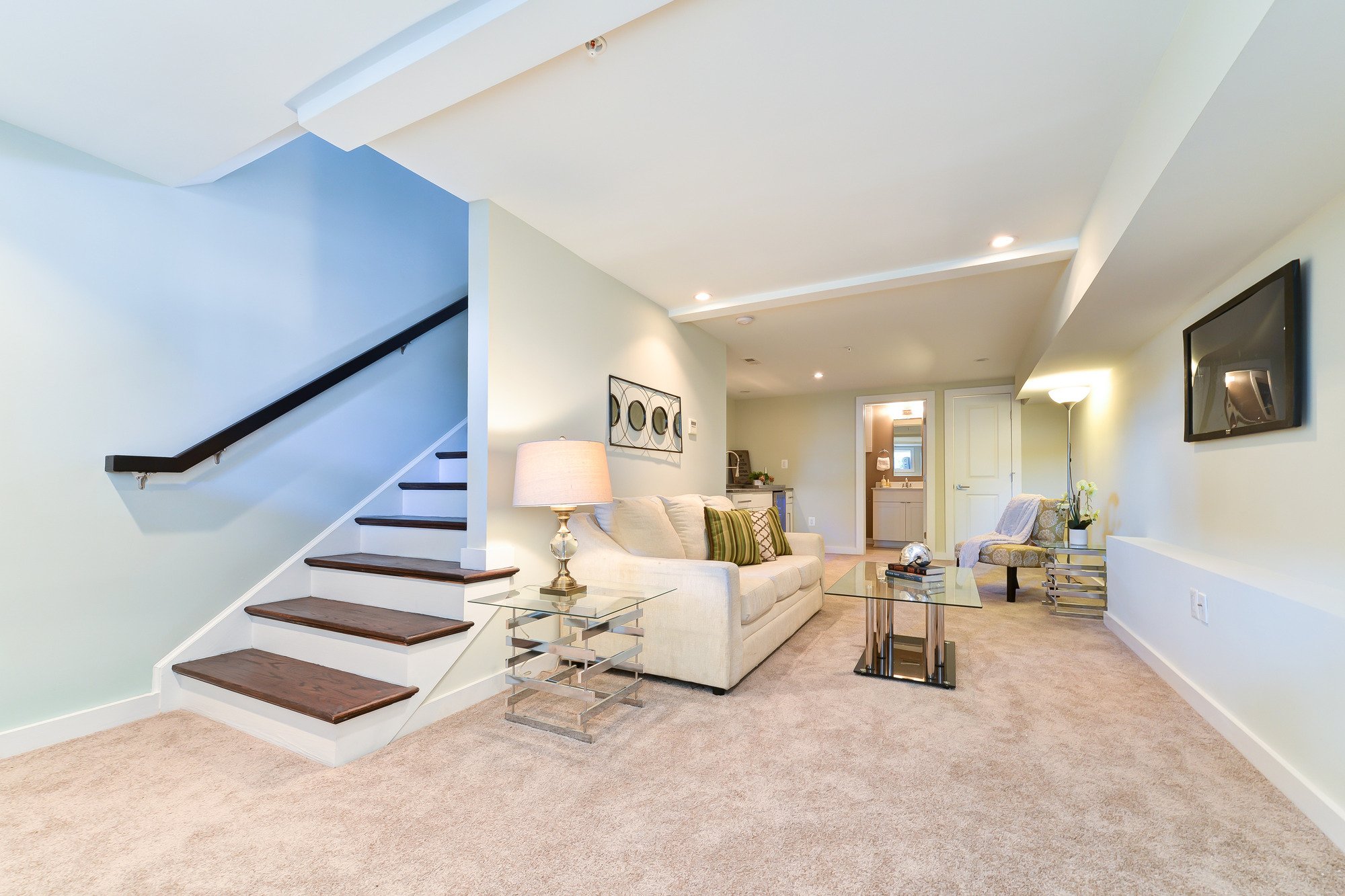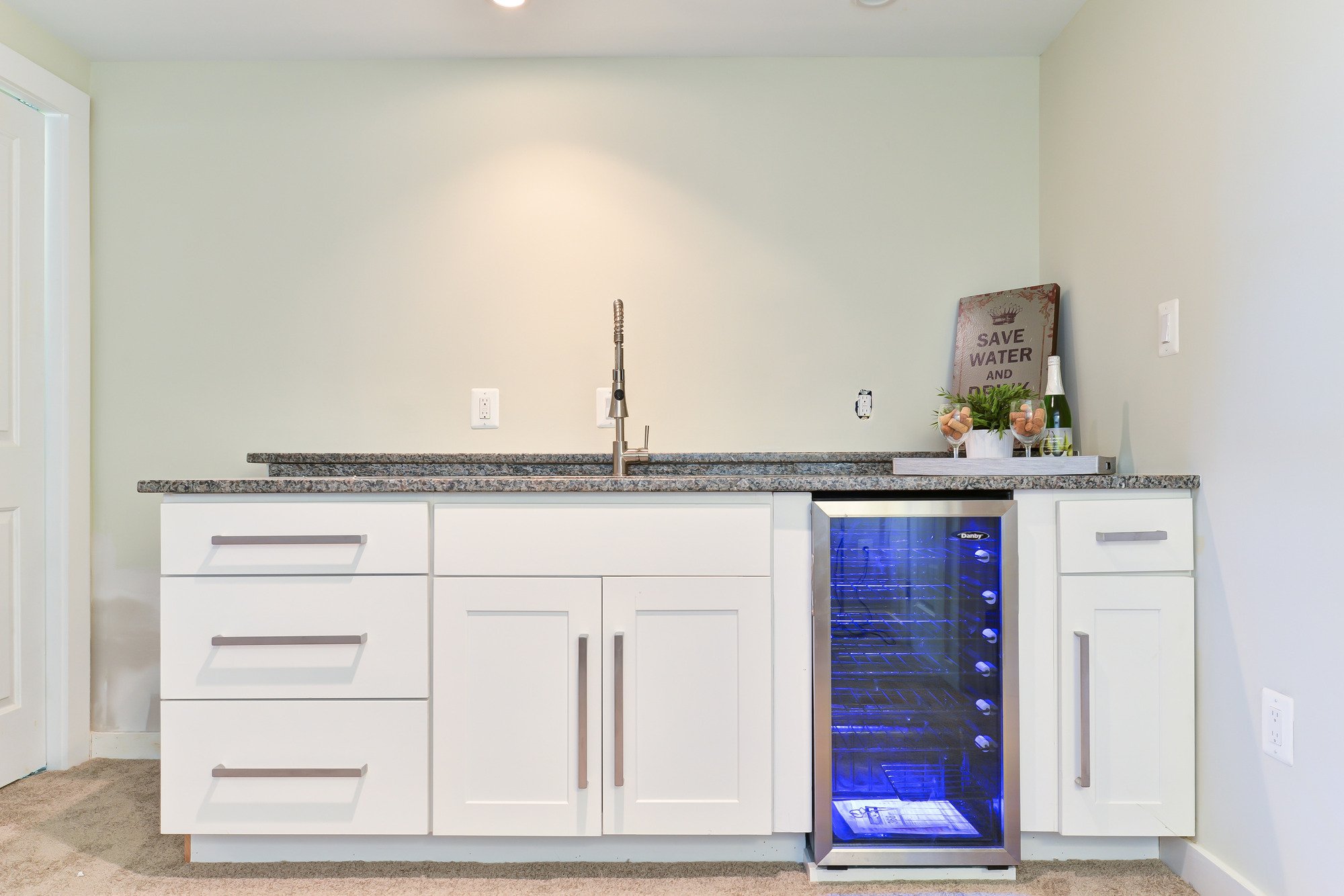 5. A Glorious Roofdeck AND a Yard
Drinks up top, games down below. The roofdeck is private enough for small gatherings, sunbathing, or weekend reading. The yard is sunny and cheerful. Instead of staring at traffic, this home actually lets you gaze upon some verdure.
6. Most Importantly, Thoughtful Design Elements
Of course, this home doesn't have the charm of a brick Logan Circle rowhouse or a shingled Capitol Hill colonial. But the attention to detail, like the master suite's walk-in shower, spiral stairs, and barn door balances out the relative blankness of any new-build home. This home would fit right in on a street in Austin or LA, a rarity in the DC real estate scene. So someone, please, snap this baby up!