Usually when we look at weddings, we see the bride's beautiful shoes and jewelry. But in Brittany Fleming and Timothy (Tim) Weyant's wedding, the groom got in on the fun. He paired his classic black tux with custom tennis shoes that coordinated with the coral bridesmaid dresses. From the bride and groom sunglasses to the bubble send-off, every moment of Brittany Fleming and Timothy (Tim) Weyant's wedding was a blast, and it was all captured in these photos by Terri Baskin Photography.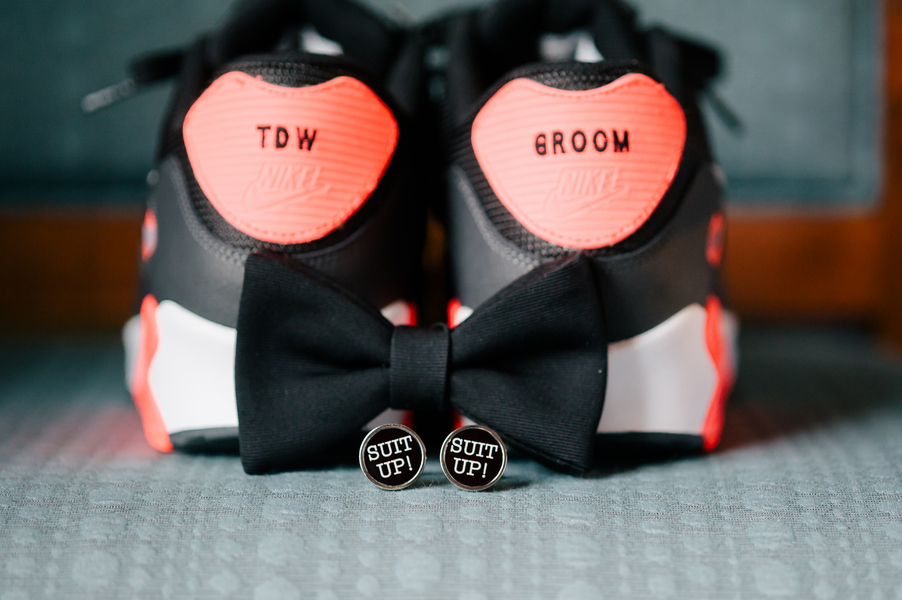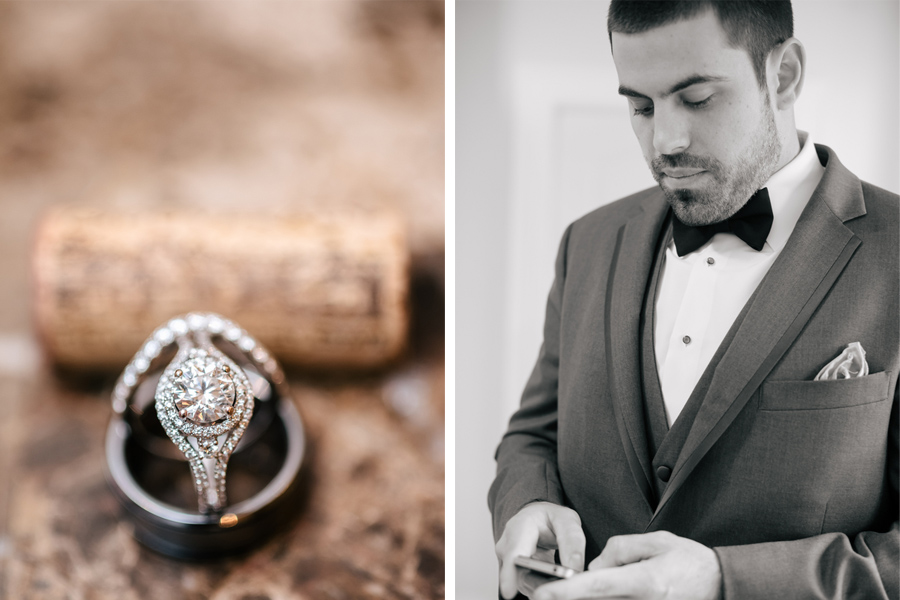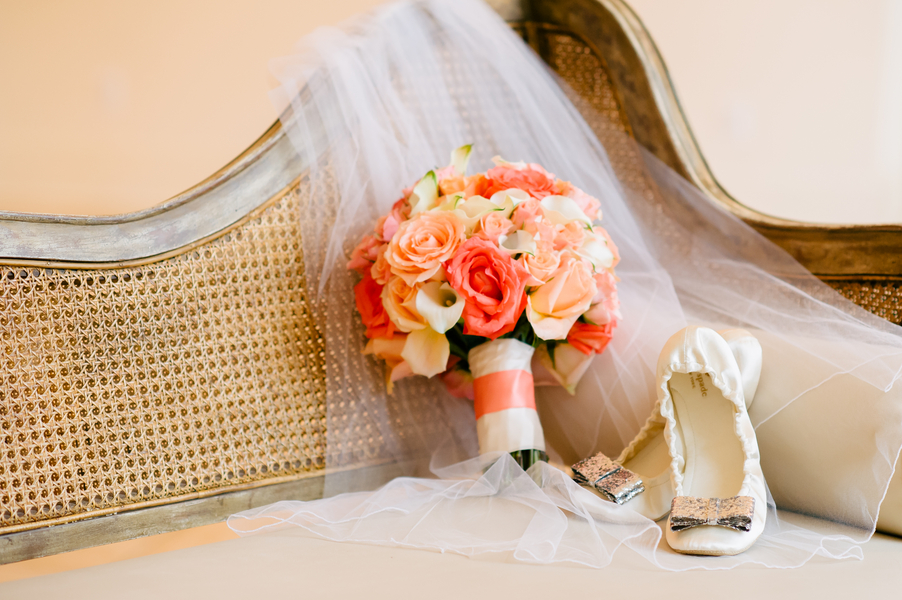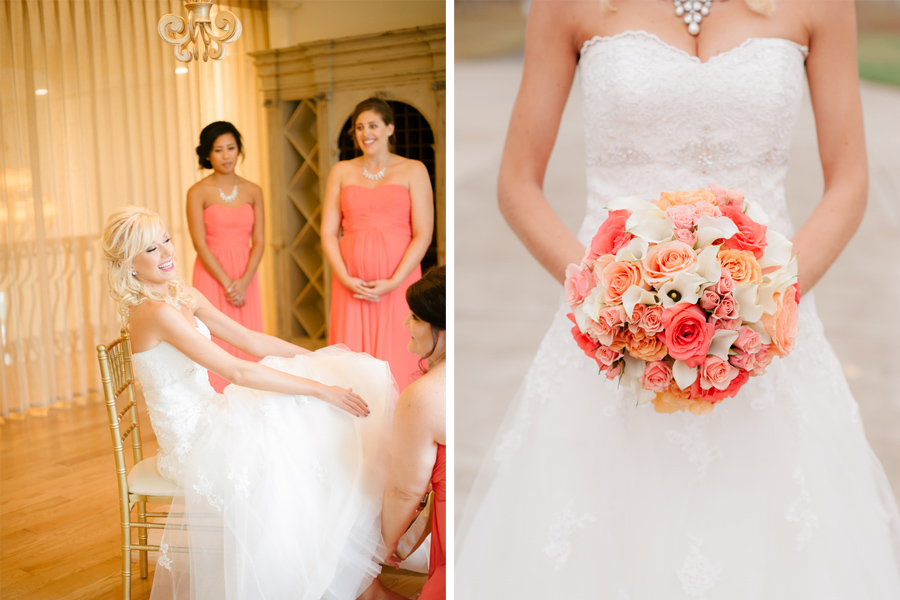 The first three words Tim said to Brittany were less than smooth: "Damn, you're fine." Brittany was walking out of the bathroom at a DC dive bar when Tim approached her, and though his approach didn't exactly sweep her off her feet, when she returned to her group of friends, she realized that Tim's friends were already chatting with them. Resigned to talk to the bold stranger, Brittany quickly realized that Tim was actually quite the gentleman as he waited until all of Brittany and her friends were ready to leave to make sure they made it home safe.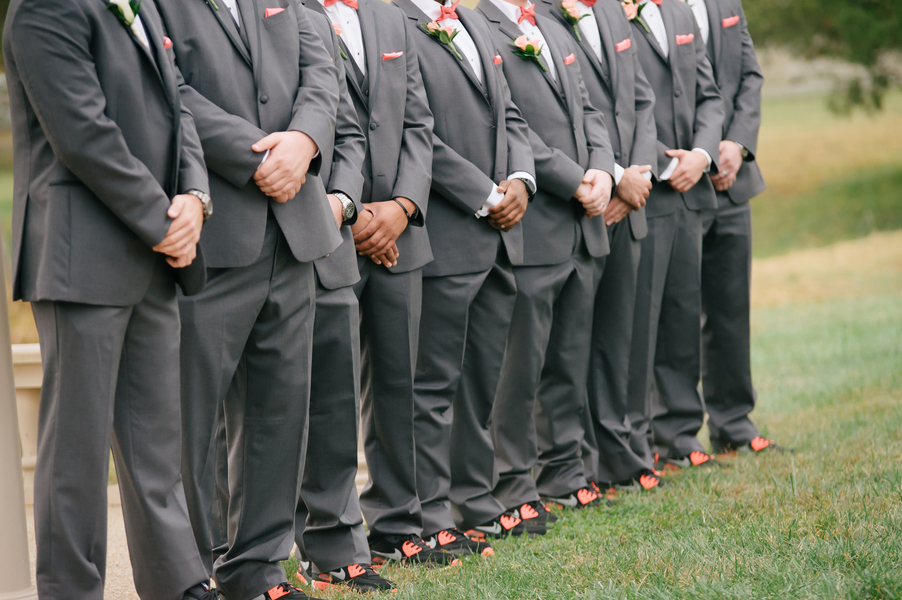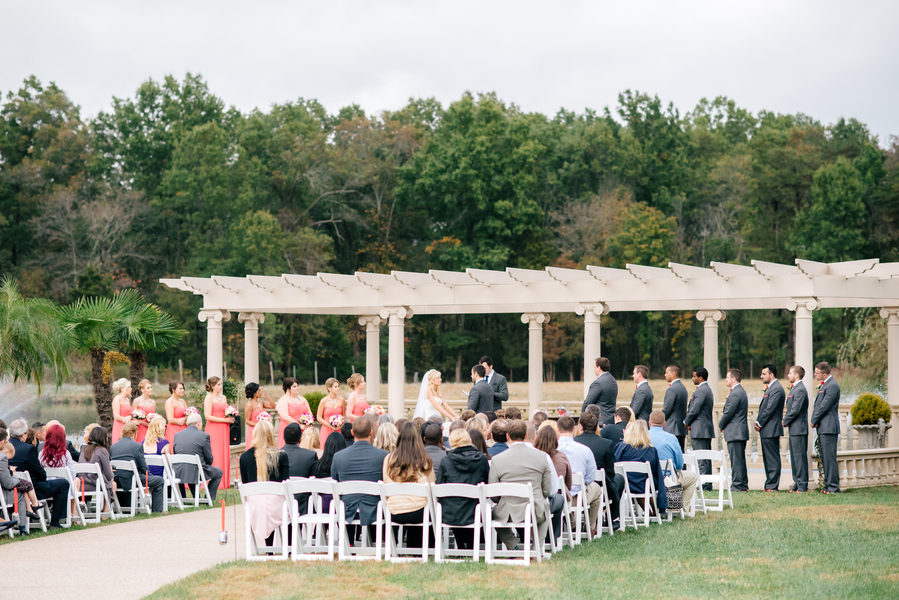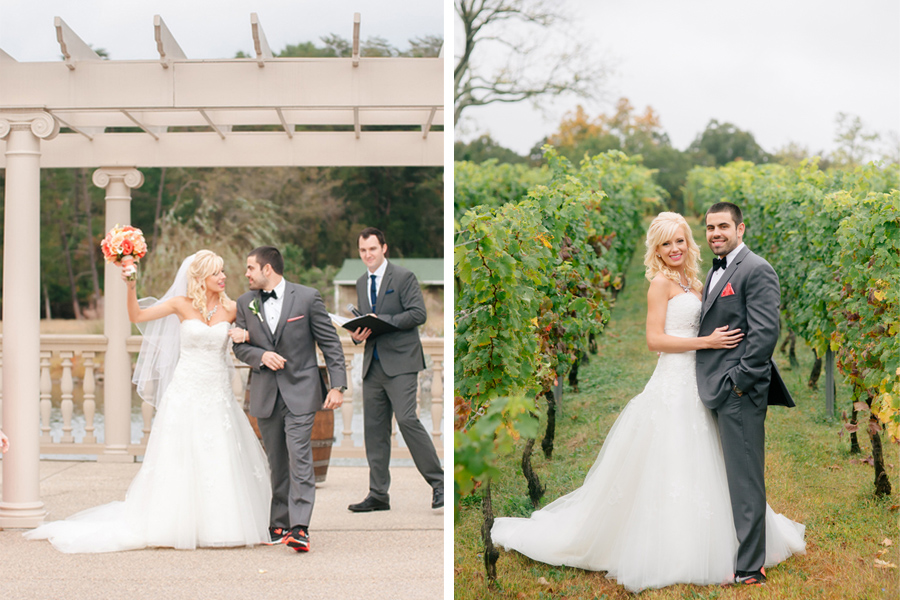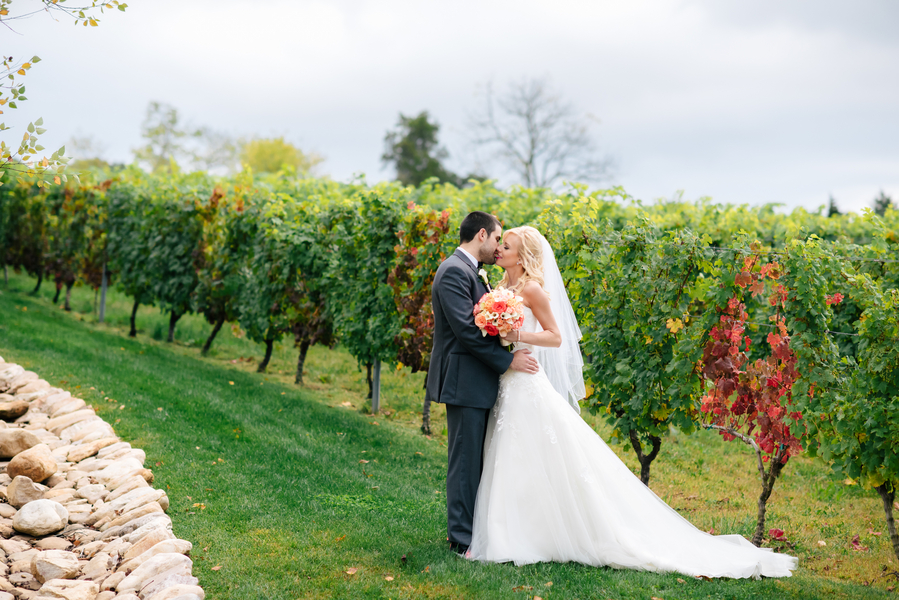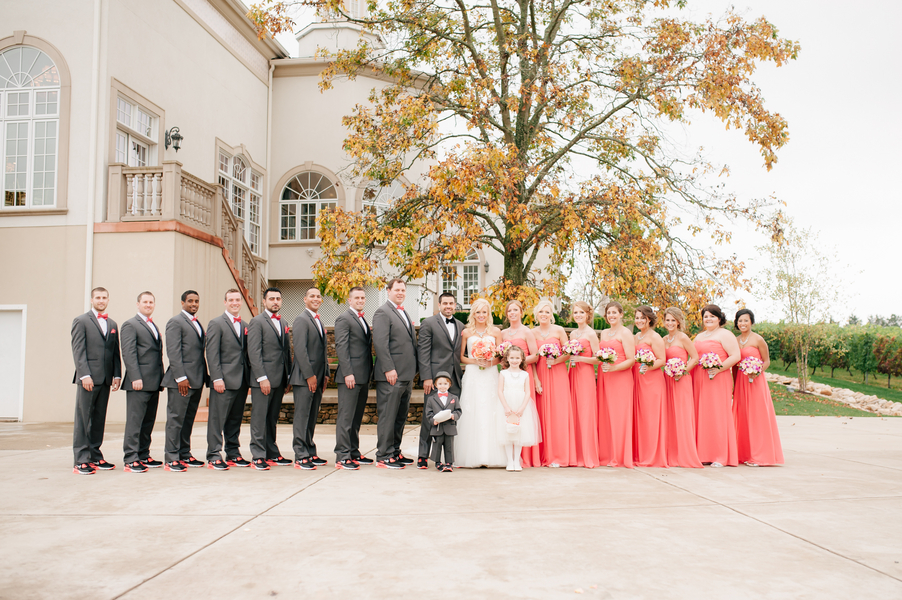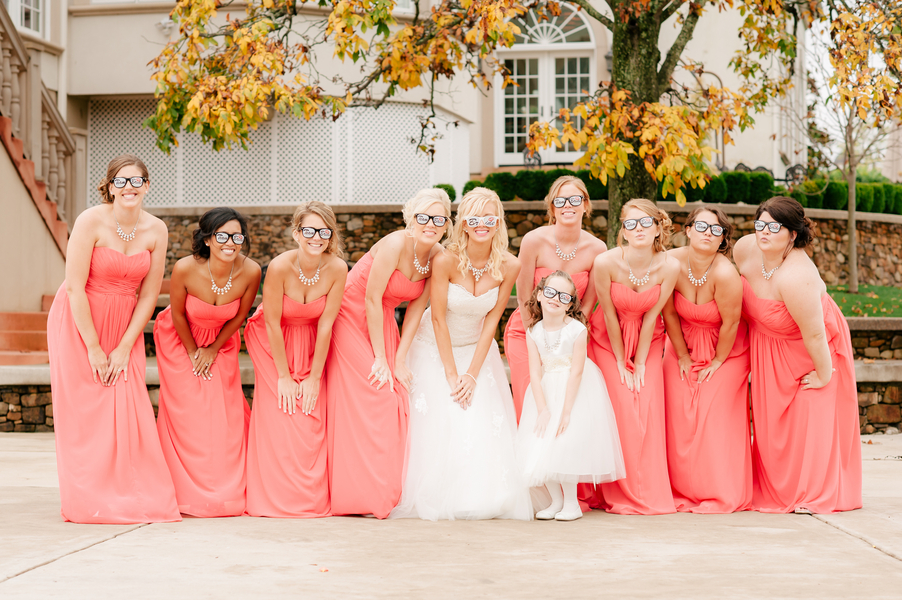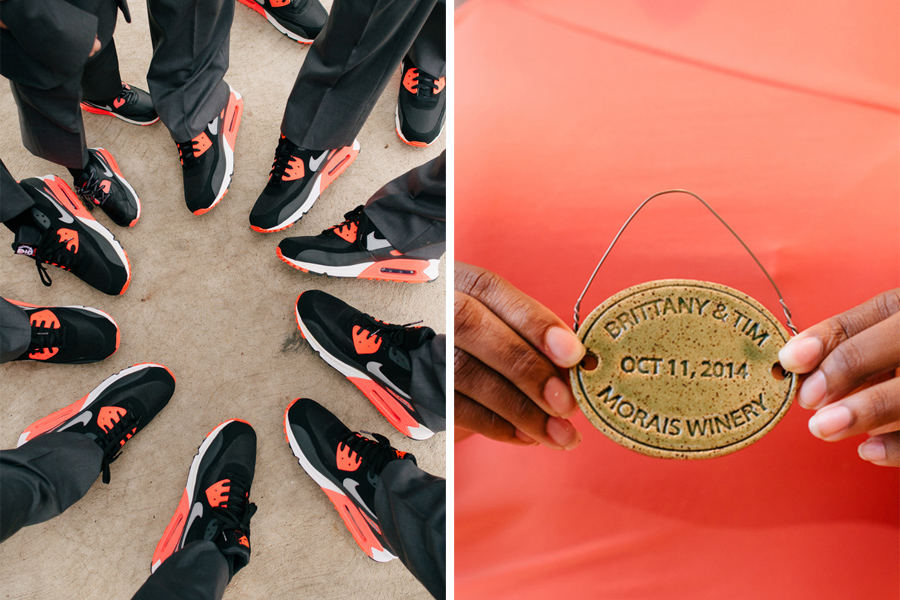 Throughout the course of their dating relationship, they planned annual trips to New York City at Christmas time. When they visited in 2012, Tim planend a special carriage ride through the city. Brittany was a little suspicious, however, when the driver pulled over to "feed the horse" next to a beautiful, rose-petal decorated gazebo. The pair walked over to the gazebo, and when Tim got down on one knee, their carriage driver snapped photos of the magical moment.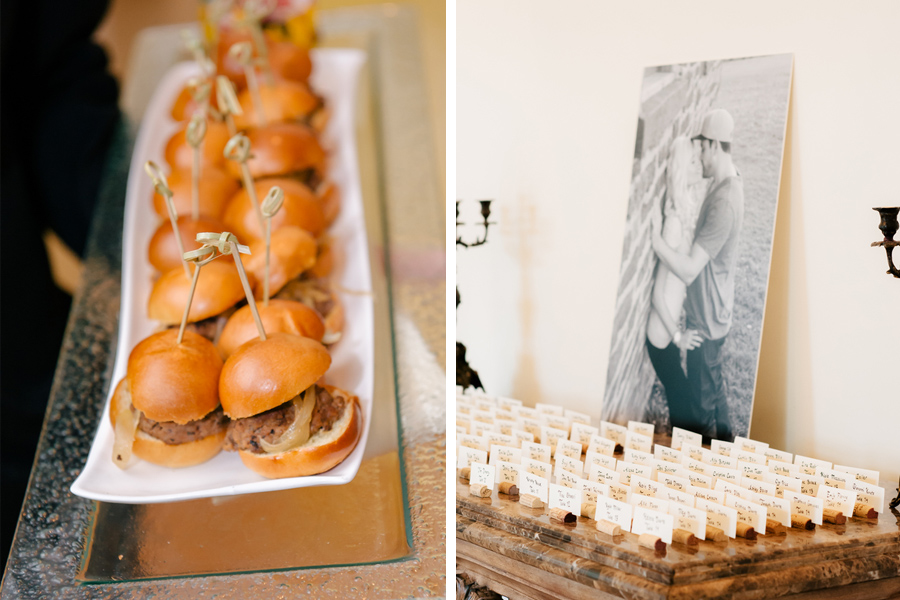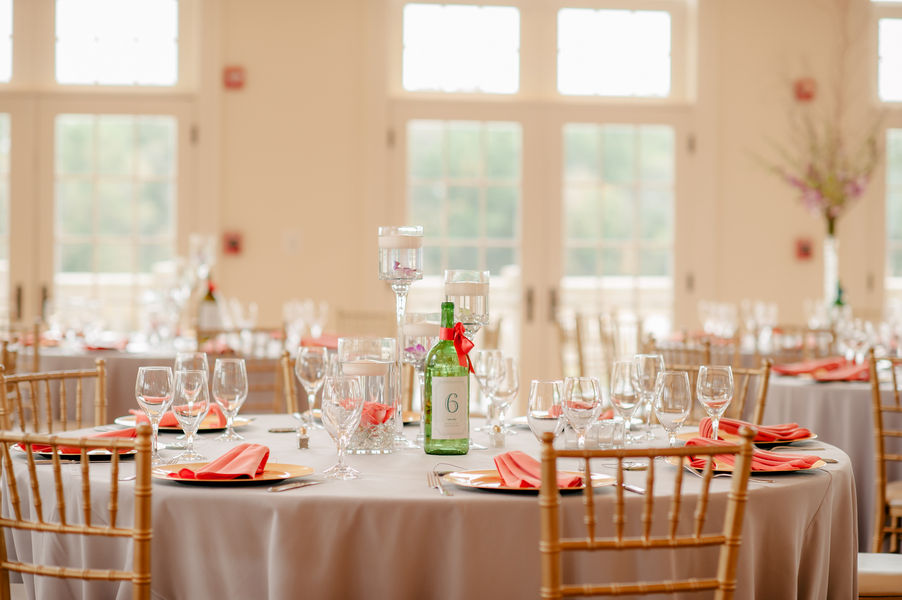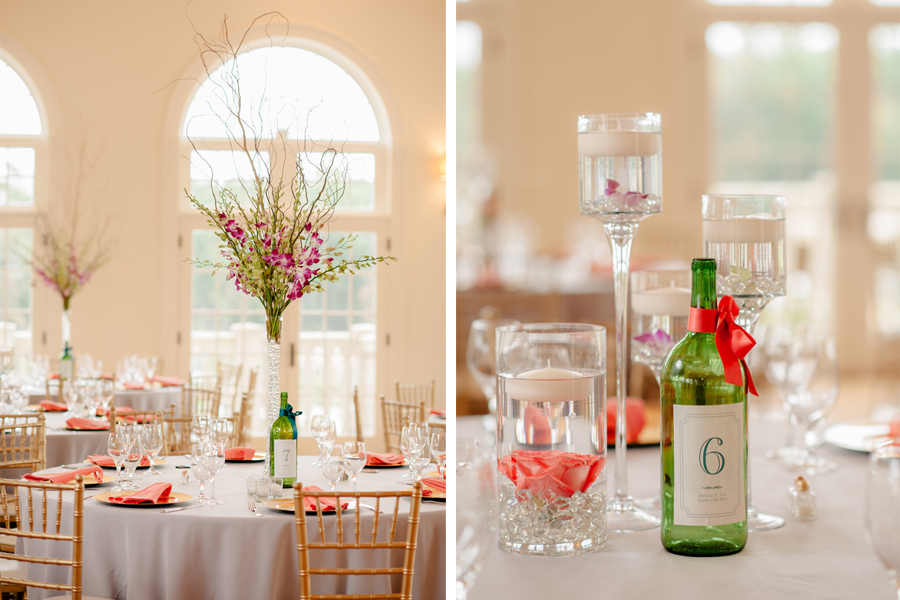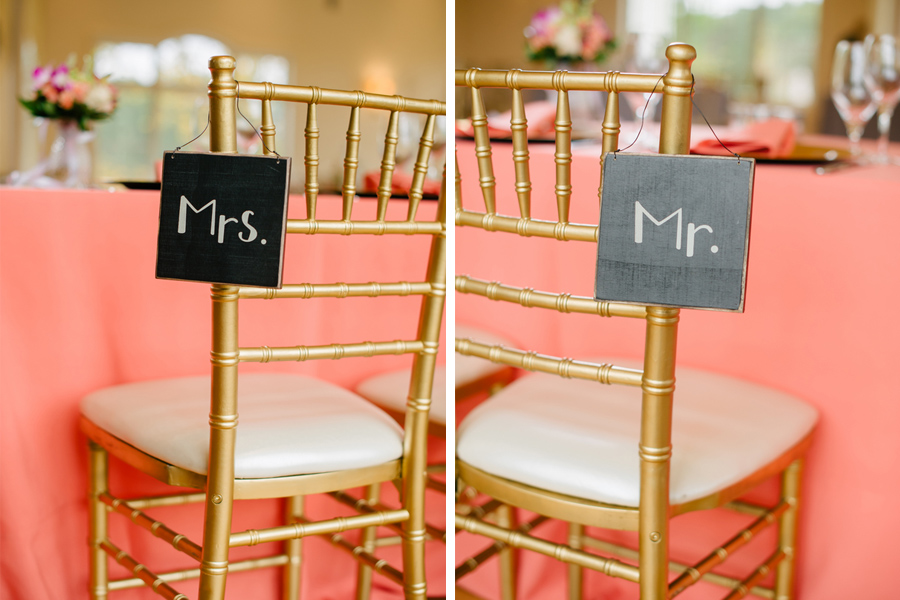 For their outdoor wedding at Morais Vineyards & Winery, the bridesmaids dressed in coral dresses that matched the highlights on the groomsmen's custom shoes. Before the ceremony, Brittany and Tim shared a first look in the barrel storage room, and afterwards, they took photos out in the gorgeous green vineyard.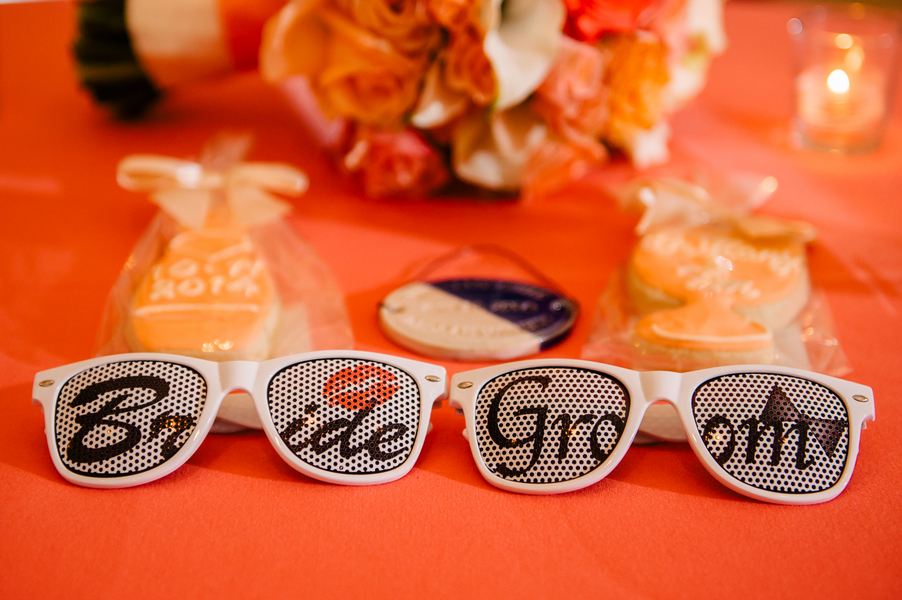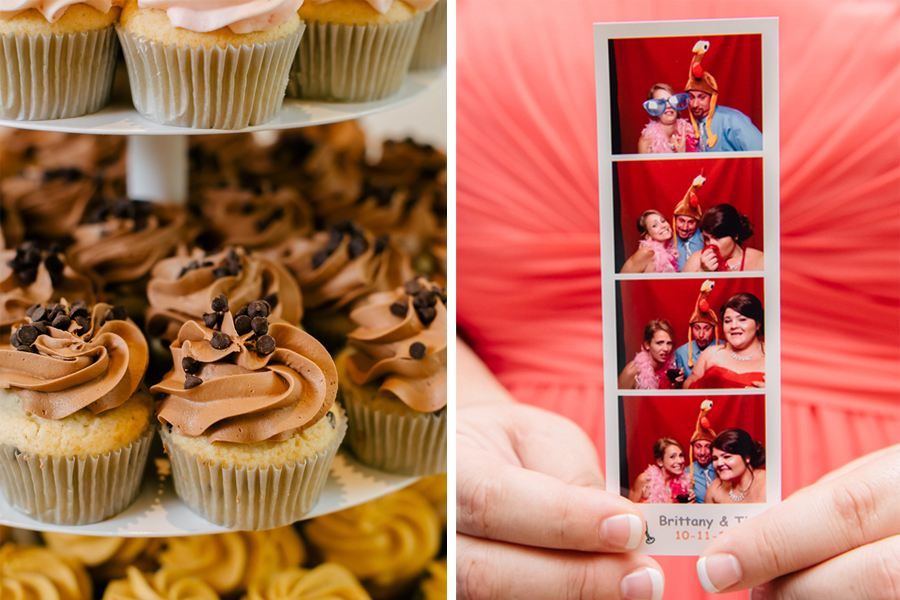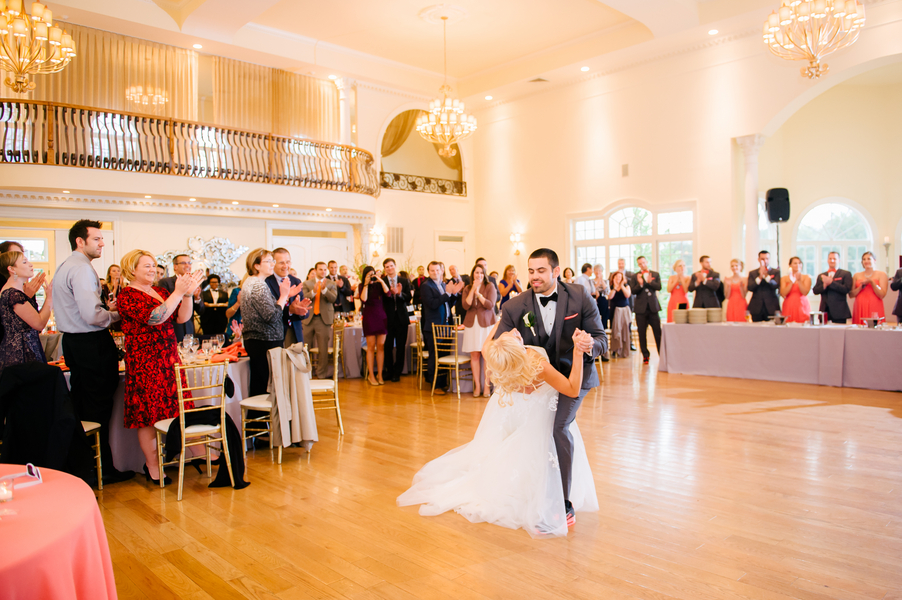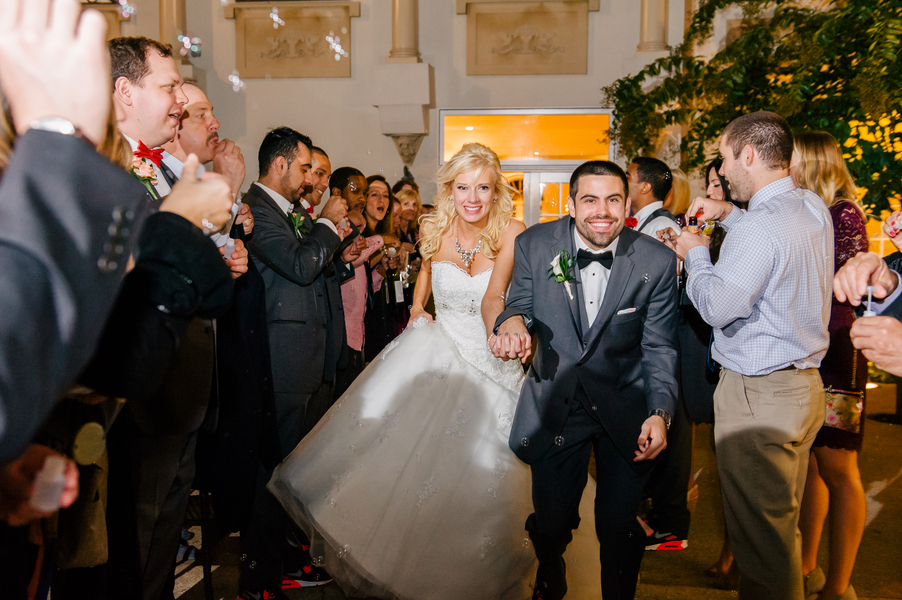 At the reception, guests were treated to Chocolate Chip Cookie and Pink Champagne cupcakes in between dancing and posing in the photobooth. At the end of the night, Tim and Brittany ran off under a shower of bubbles, ready to begin their newly married life together.
VENDORS
Venue: Morais Vineyards & Winery | Photographer: Terri Baskin Photography | Bride's Gown: David Tutera, Ann's Boutique | Groom's Tux: Vera Wang, Men's Wearhouse | Hair Dresser: Isabel Duarte | Makeup Artist: Arianna Sweeny | Event Coordinator: Nicole Warner and Stacy Hardway | Cake: The Icing Baking Company | Florist: Brookhill Event Florals and Designs | Caterers: Main Event Caterers | Transportation: Chariots for Hire | Videographer: Wedding Bug Studios | Music/Entertainment: One and Done Events | Invitations: Wedding Paper Divas | Photobooth: Flash Foto Booth
Looking for a beautiful backdrop for your big day? Take a look through our list of the area's best venues for your wedding!