You may recognize this attractive couple from Washingtonian Bride & Groom's most recent cover. But there are many gorgeous shots by K. Thompson Photography in Alex and Rob's wedding that are magazine-cover worthy—from the beautiful bridesmaids in their mismatched dresses to the 1930s Chrysler that the bride's father loaned to the couple for the night.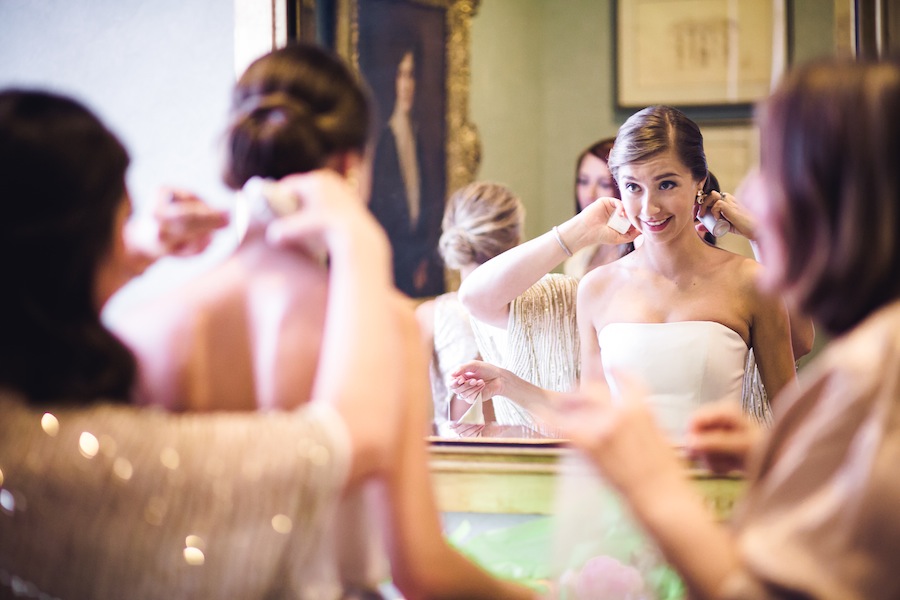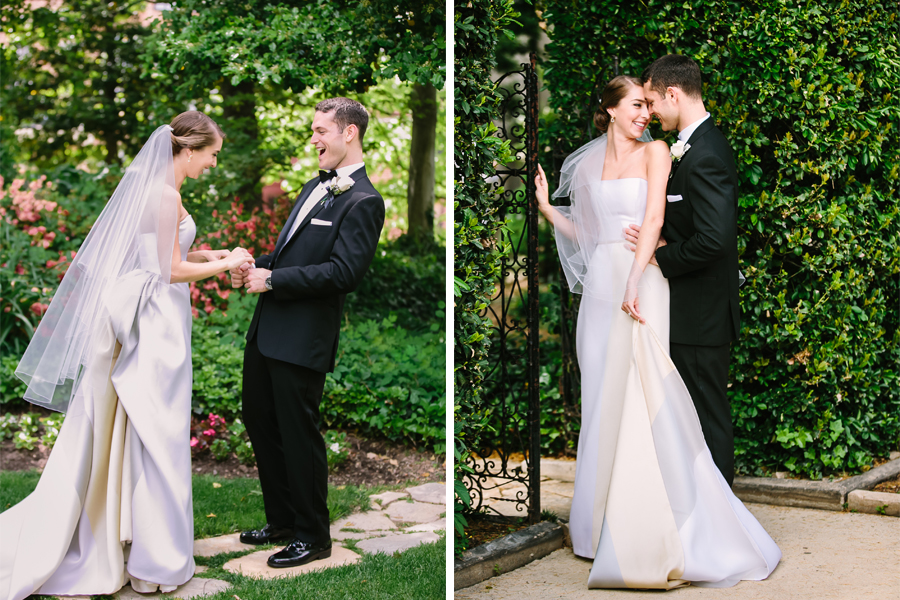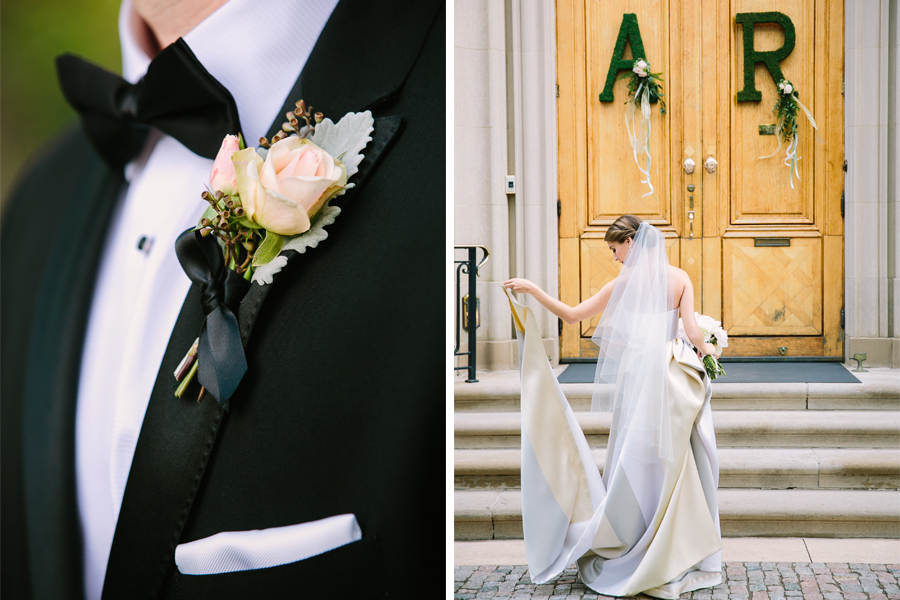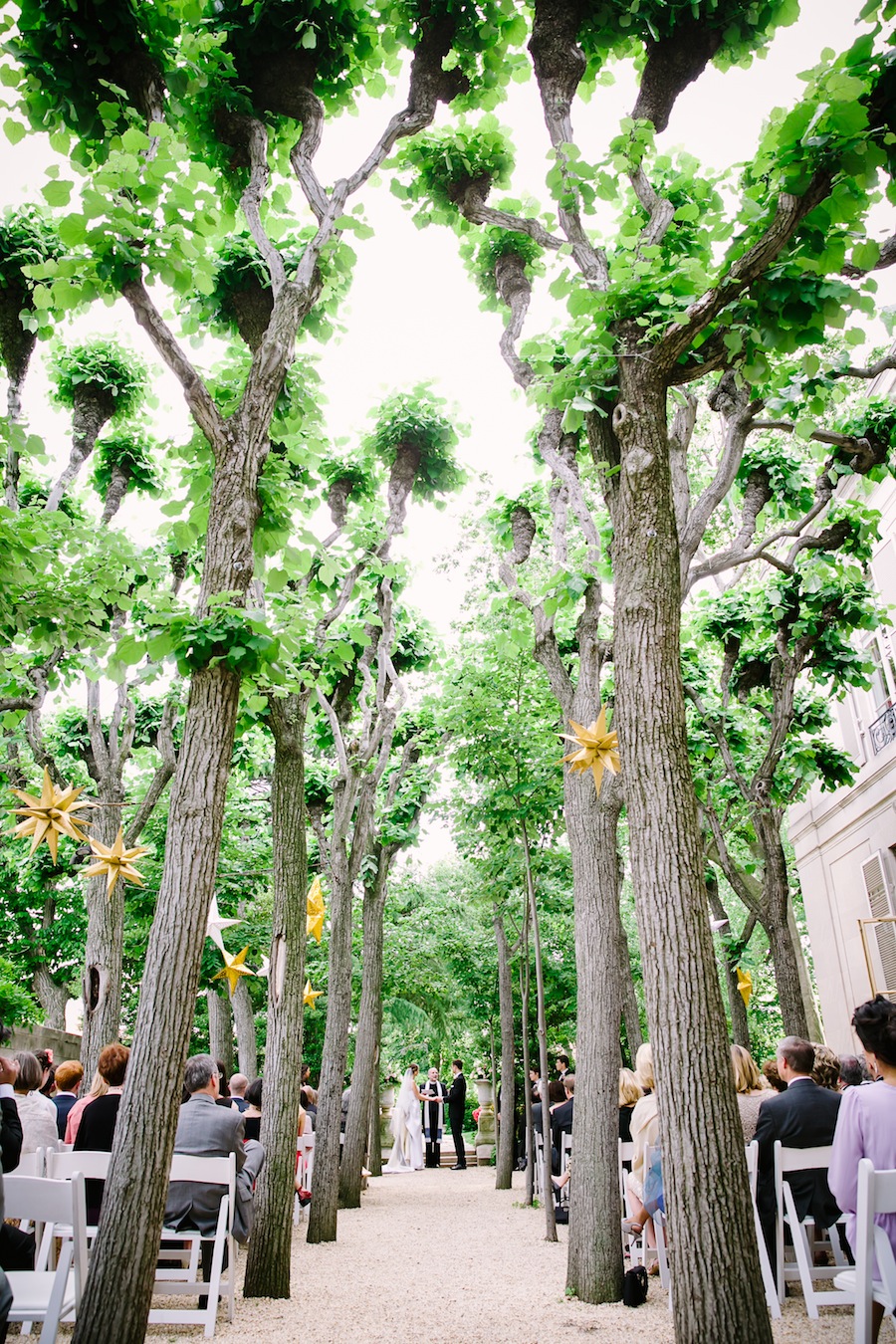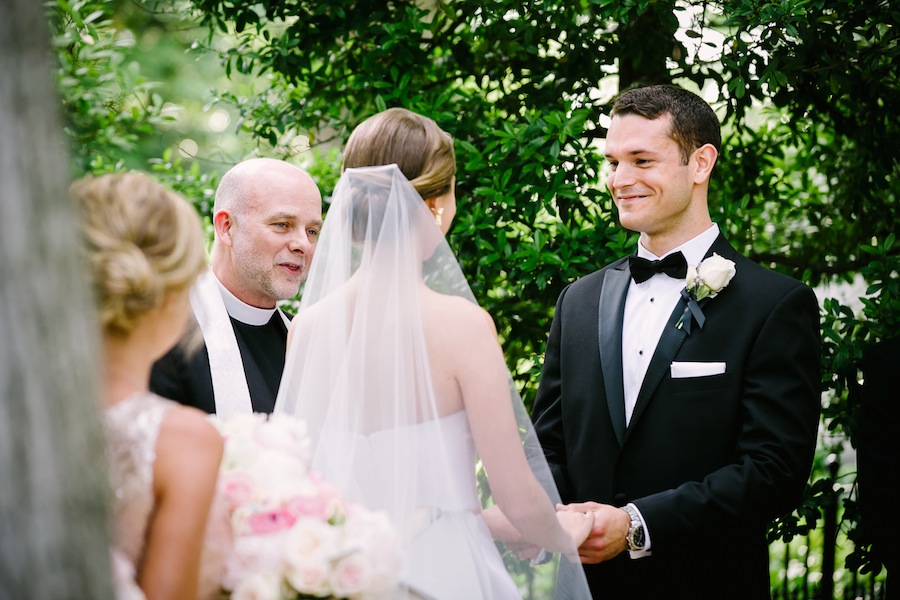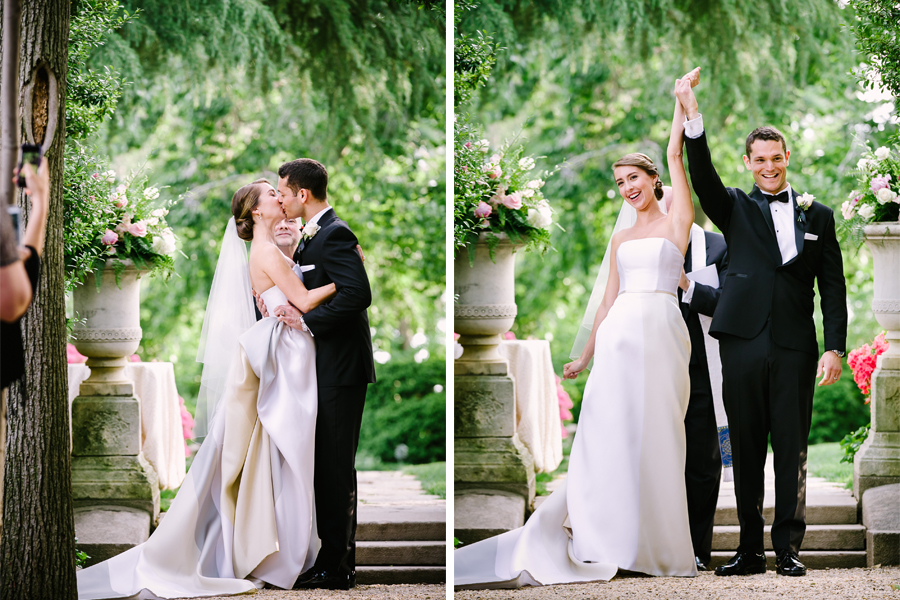 When Rob sat behind Alex during science class his senior year of high school, he saw it as a perfect opportunity to flirt with the cute brunette. Though Alex found his immature techniques mildly obnoxious, she eventually started to warm up to him. When she asked him out to see a movie, he gamely agreed to go—and when she told him that it was an official date, he quickly stepped up his game, leaving his high schooler jokes behind.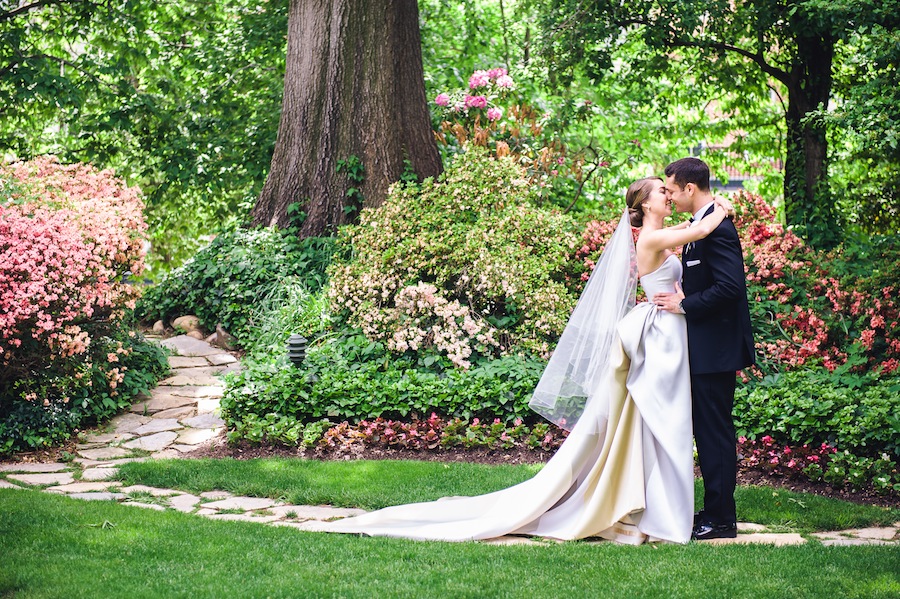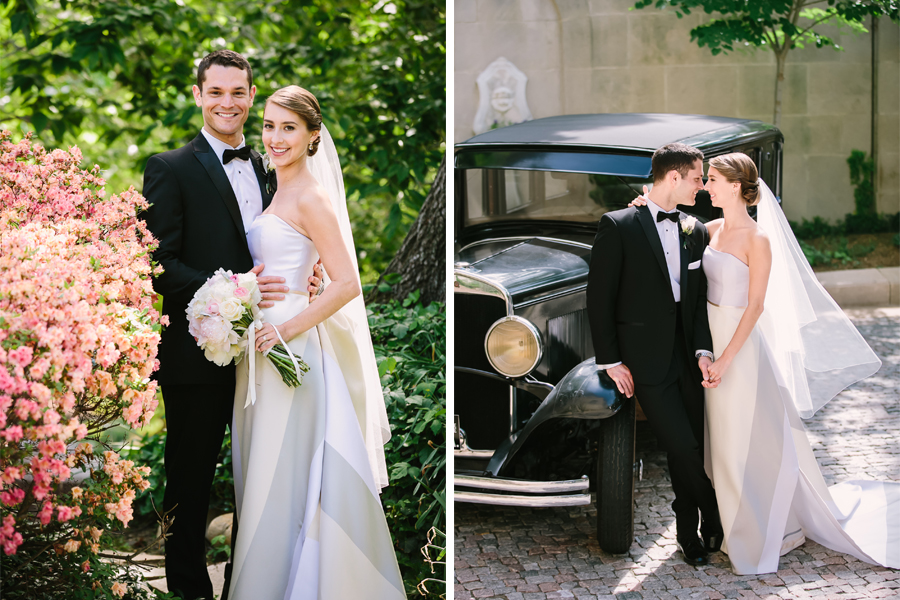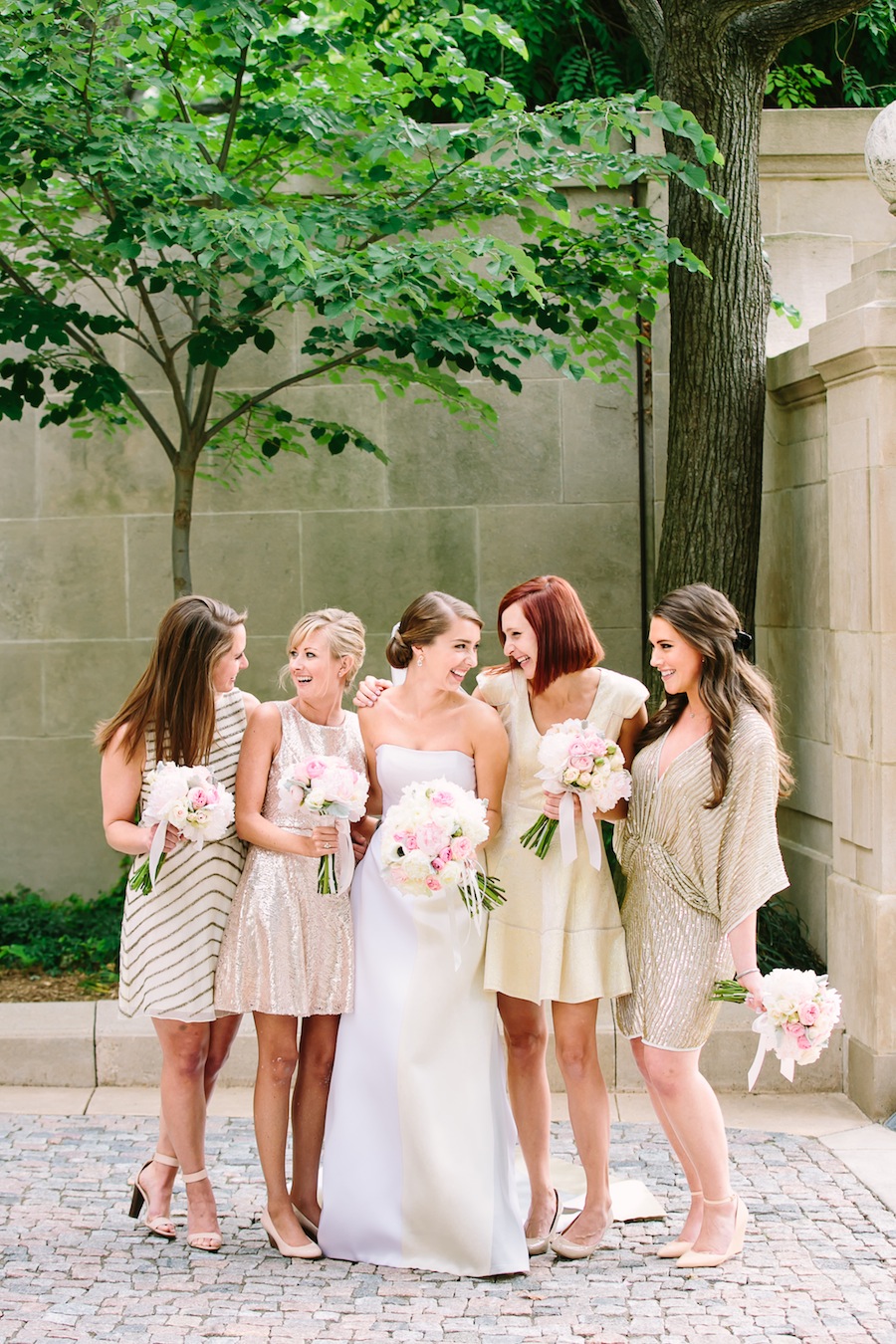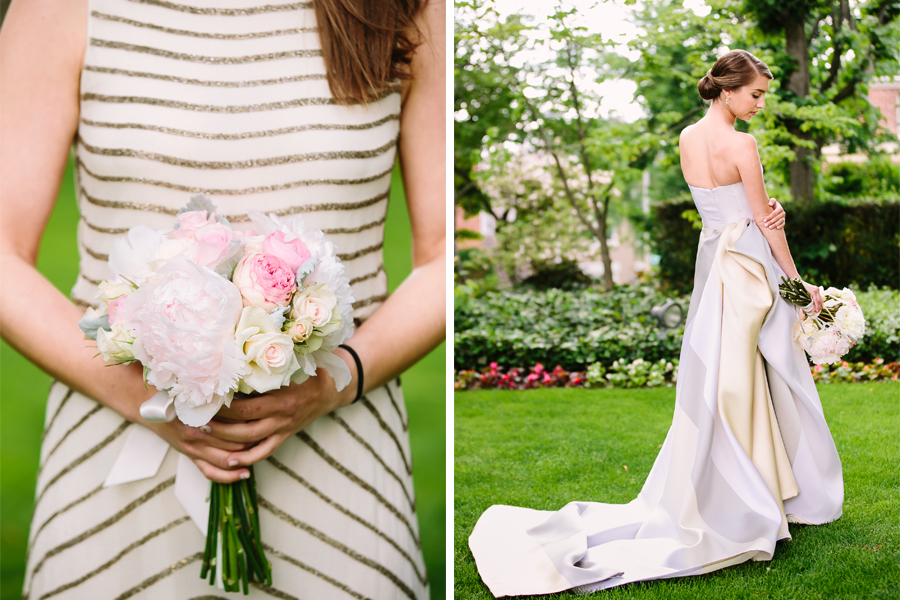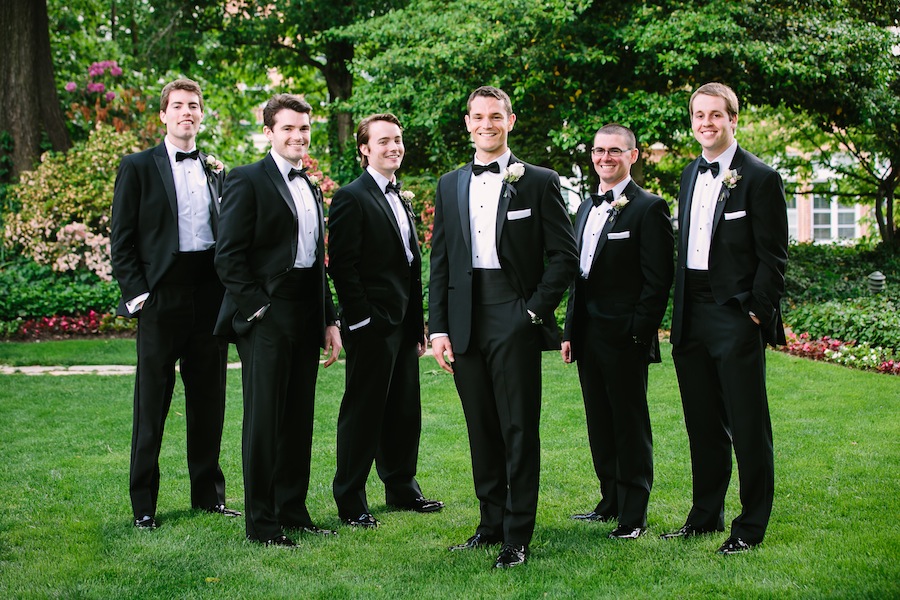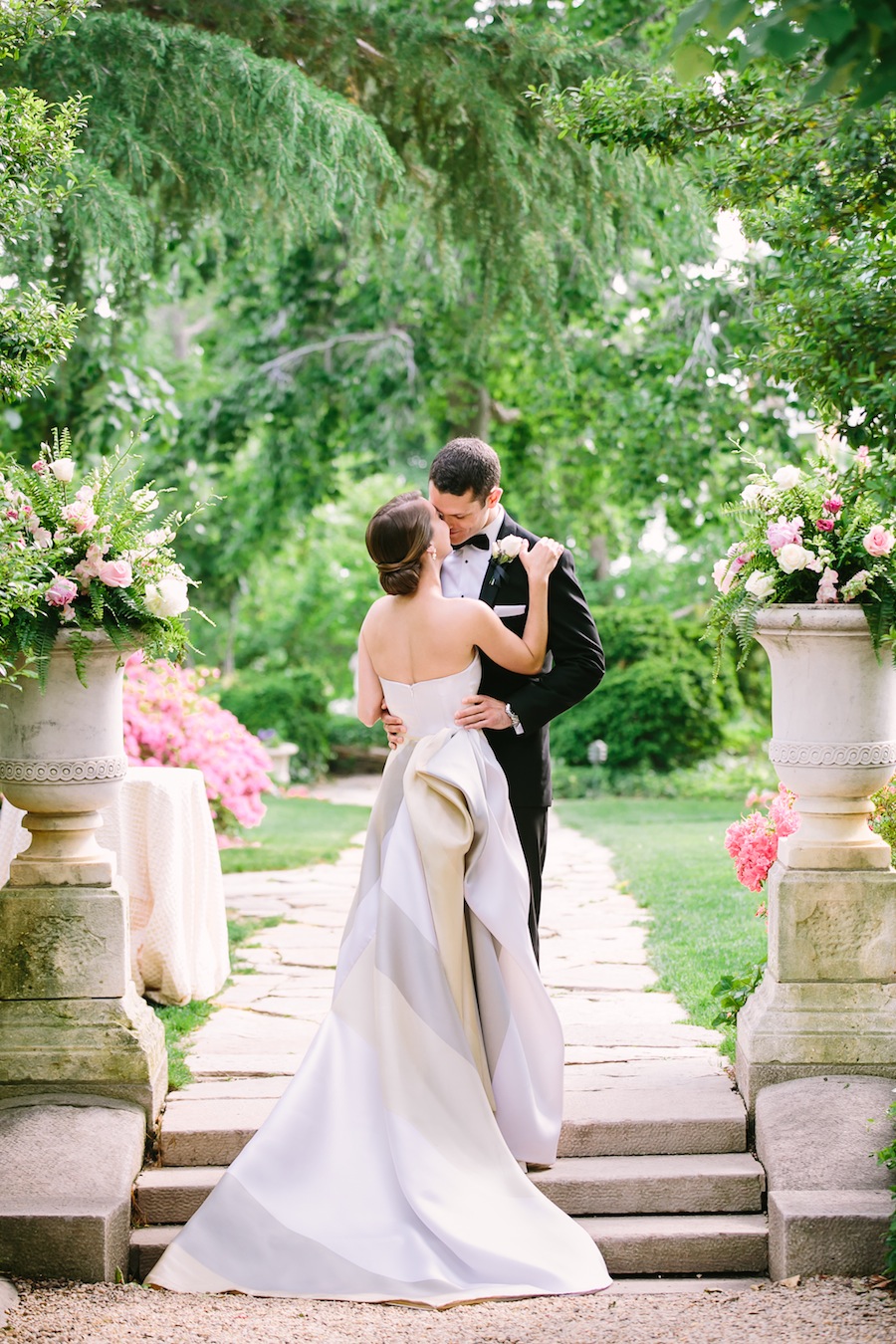 They had dated for eight years—including long distance through college and graduate school—when they made plans to celebrate Christmas with Alex's family. Though she was sure Rob was going to propose while they were surrounded with loved ones, Christmas came and went with no ring in sight. After returning home, Rob told Alex he wanted to celebrate Christmas with just the two of them. So on Boxing Day, he woke her early, instructing her to remain in bed until he had time to put out her presents beneath the tree. After they had opened all of their gifts, Rob told her there was still one left on the tree. "I didn't think much of the comment and wasn't really sure what I was looking for, so I very reluctantly got off the couch to do some searching," says Alex. "When I saw the gorgeous sparkling ring hanging from the tree I was so surprised! I was beyond happy and excited."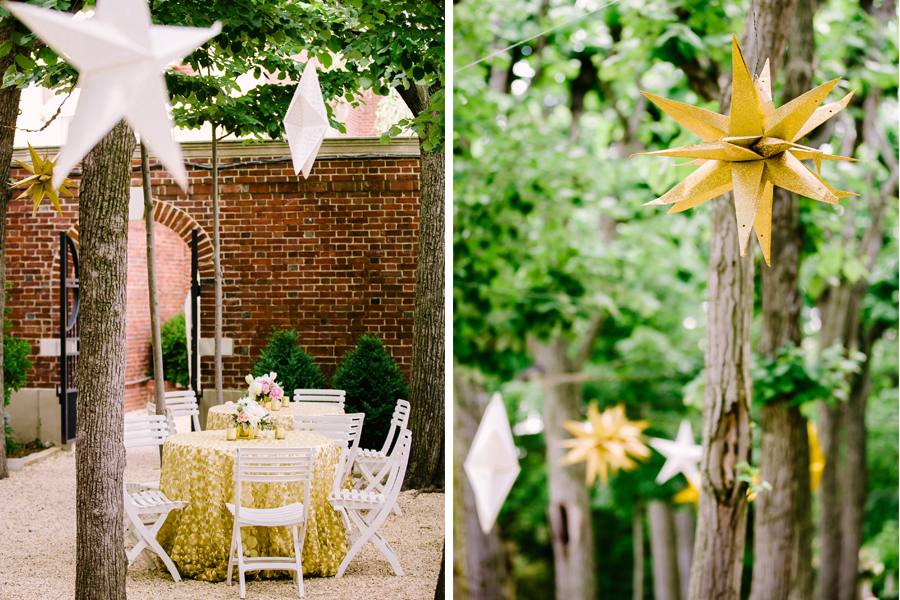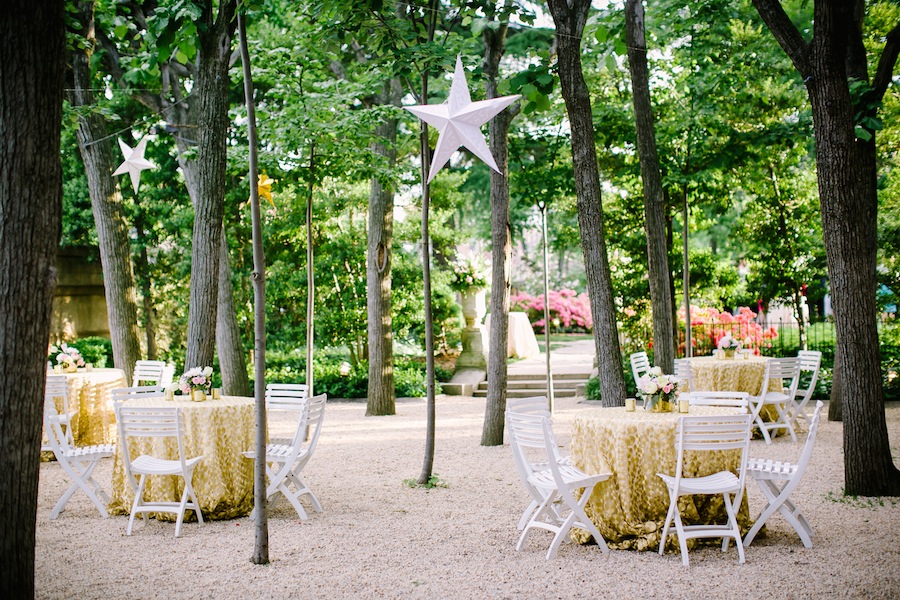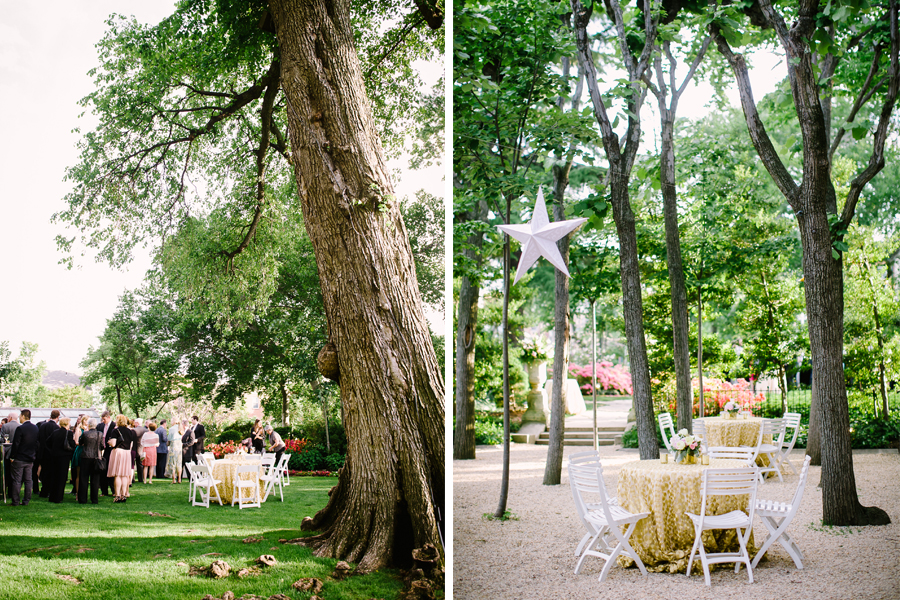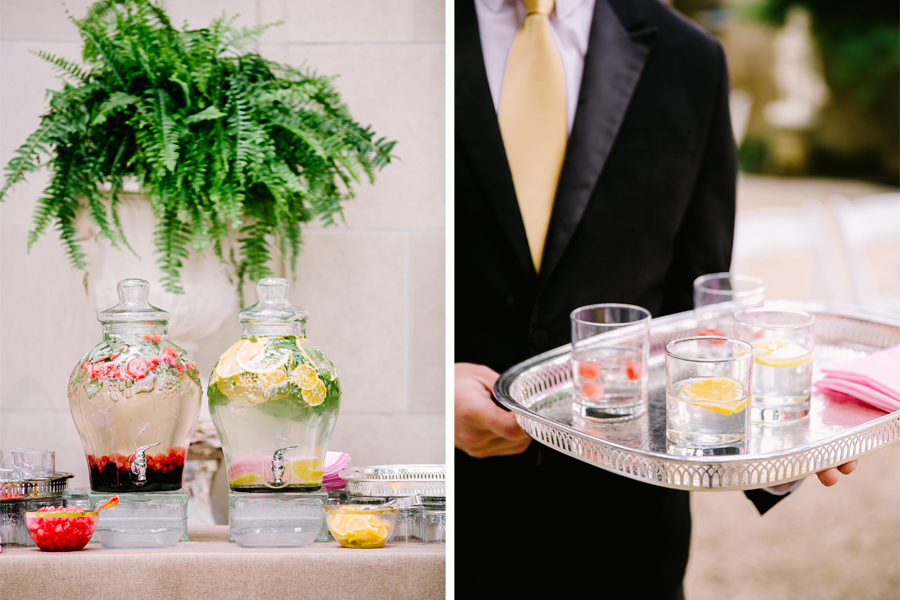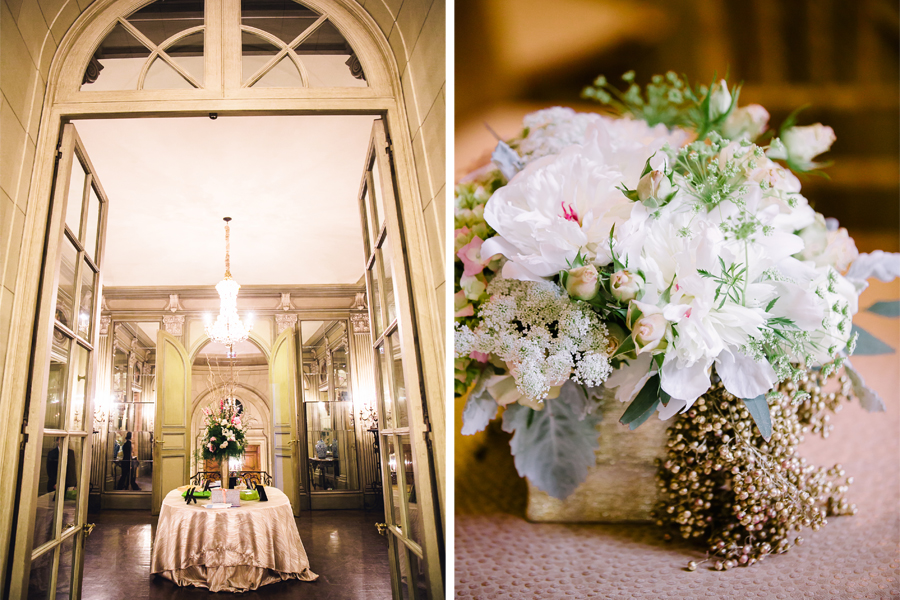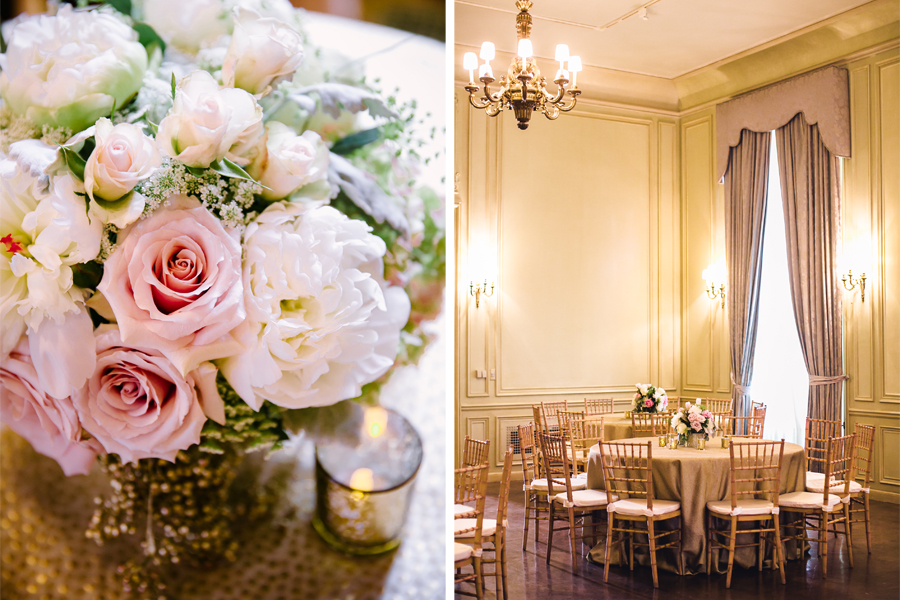 For their wedding at the Meridian House, Alex and Rob jumped on a cancellation date at the venue–May 17–giving them just four months to plan their dream day. With the help of their mothers, including Rob's, who is a professional florist, they pulled off a classy, modern ceremony in the garden, with an indoor reception following. Alex wore a color block Carolina Herrera gown for the ceremony; Rob wore a boutonniere made by his mother. Their three-tier red velvet cake was covered in golden sugar crystals to match the decor, and the guests also had the chance to nosh from a made-to-order crepe station.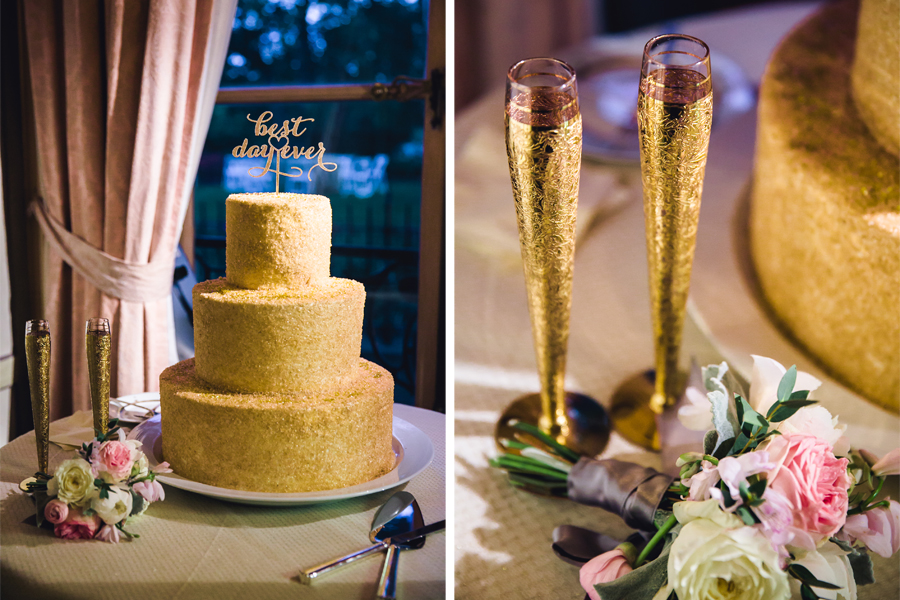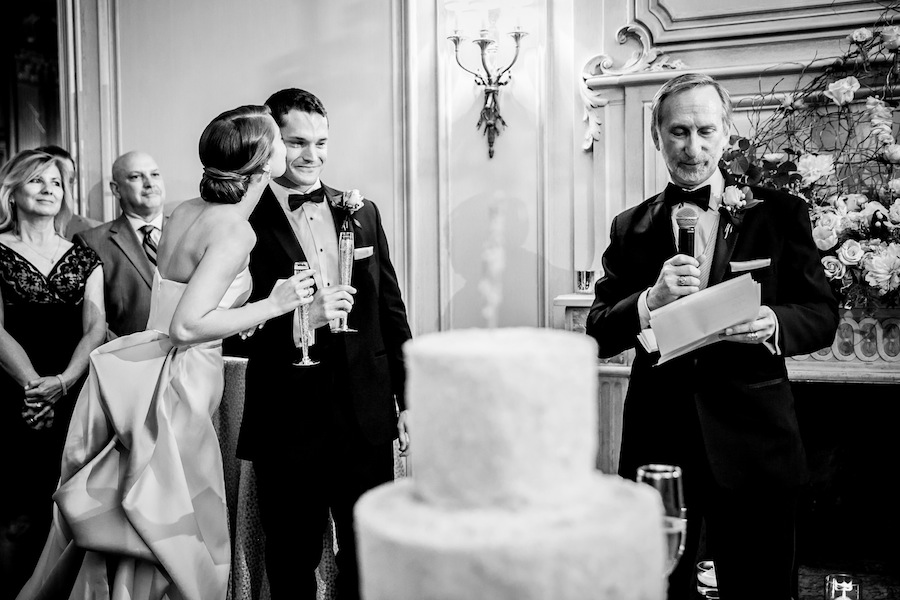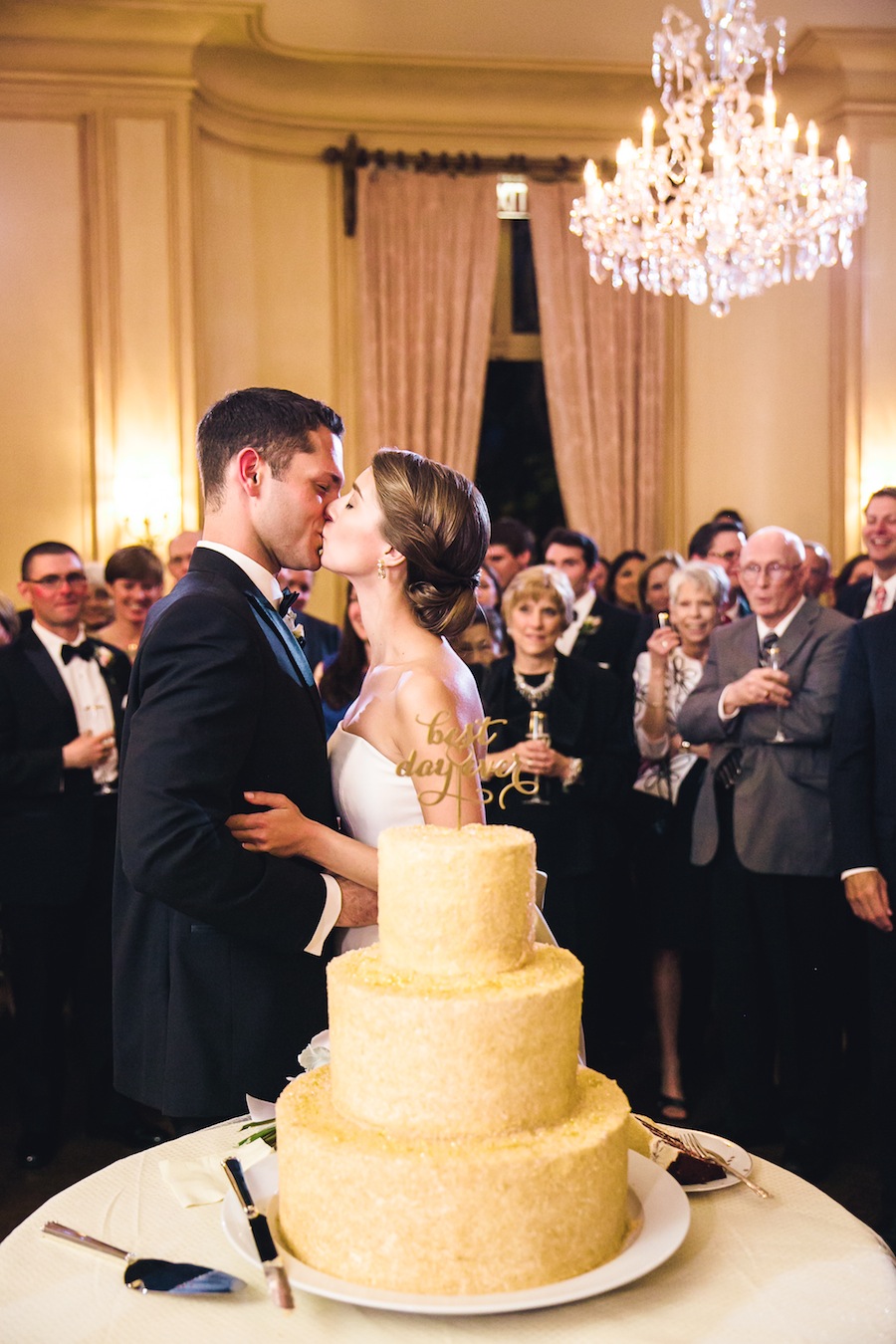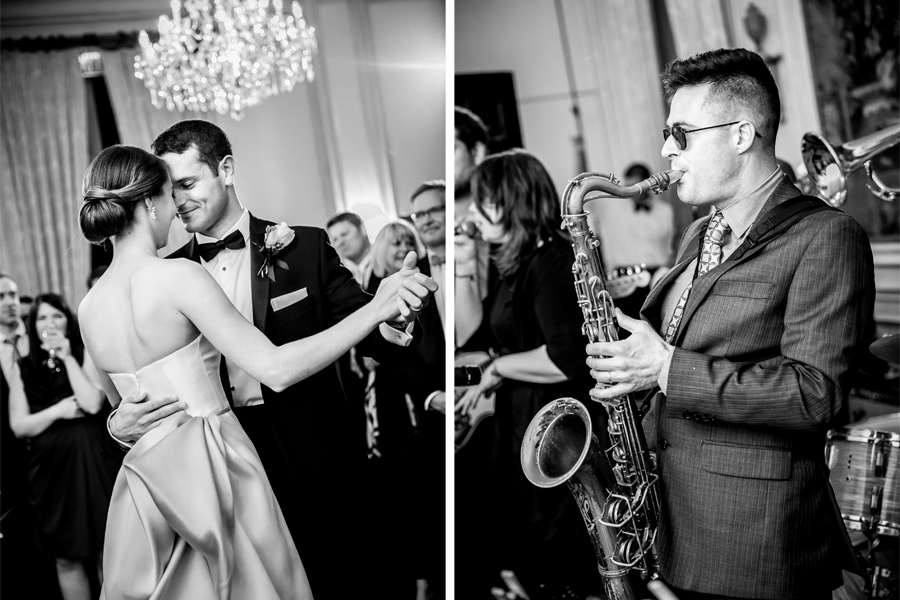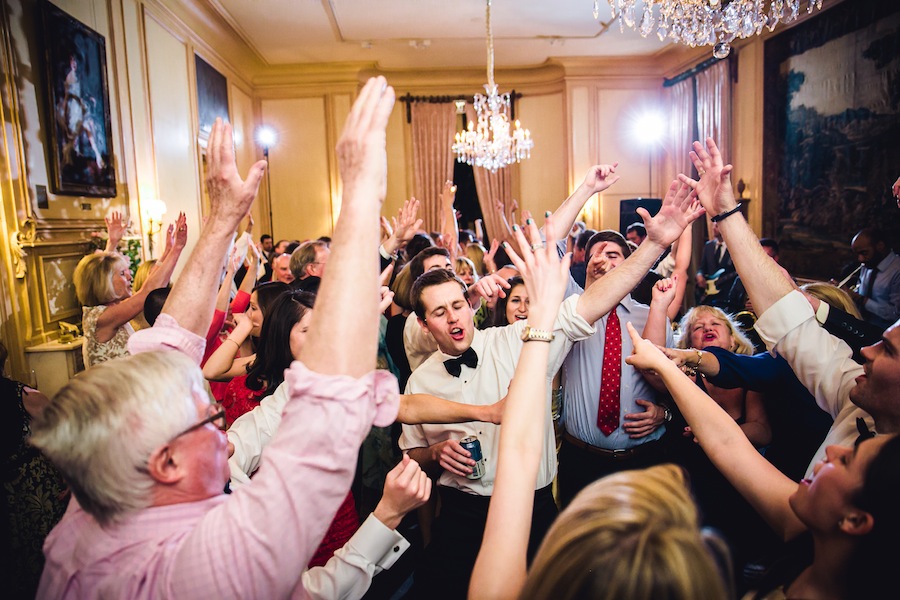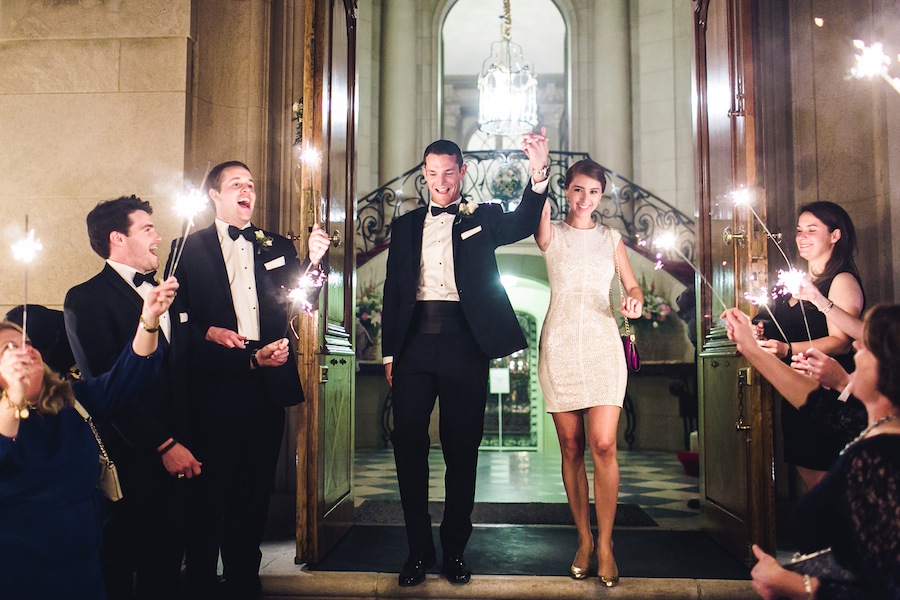 At the end of the night, Alex slipped into a white Rebecca Minkoff dress for their departure via Alex's father's vintage Chrysler, which had been handed down through the family.
VENDORS
Venue: Meridian House | Photographer: K. Thompson Photography | Florist: Floral Presentations, Groom's Mother | Officiants: Reverend Oran Warder, St. Paul's Episcopal Church | Gown: Carolina Herrera, Fabulous Frocks | Exit Dress: Rebecca Taylor | Hair and Makeup: Sugar House Day Spa & Salon | Veil/Headpiece: Sara Gabriel, Fabulous Frocks | Shoes: J. Crew | Rings: King's Jewelry | Groom's Tux: Ralph Lauren, Hannelore's Bridal Boutique | Invitations: Old City Press | Caterer: Design Cuisine | Cake: Design Cuisine | Music: Bachelor Boys Band | Transportation: Bride's Father's 1930 Chrysler
Looking for your own stand-out wedding dress? Try these local bridal gown boutiques.