Now that fall is finally officially here, we can all enjoy the gorgeous golden light, vivid orange and red colors, and the crisp temperatures. Michael Cahill and Kaley Chenot were lucky enough to enjoy fall in its peak beauty during their stunning October 24, 2014 wedding at Whitehall Estate & Winery with Genevieve Leiper Photography.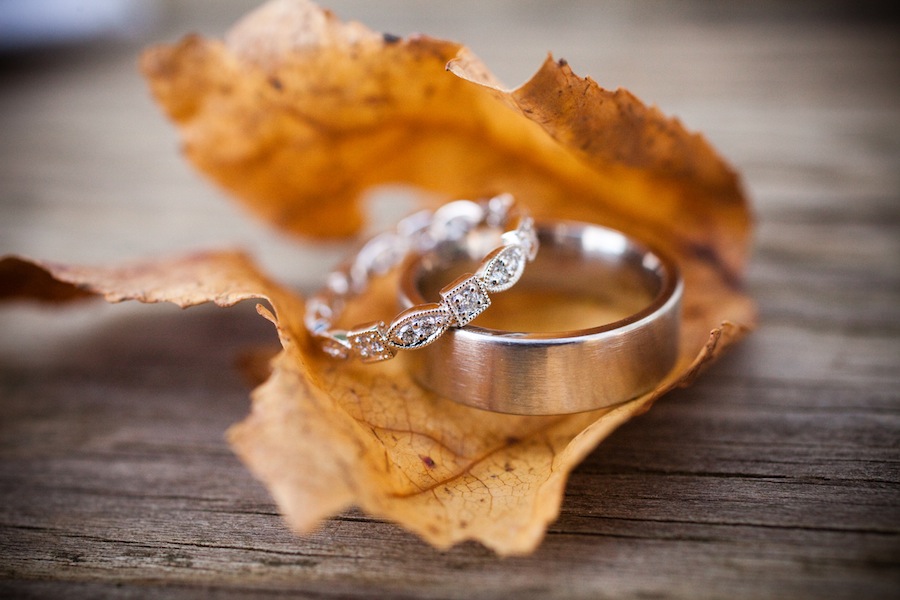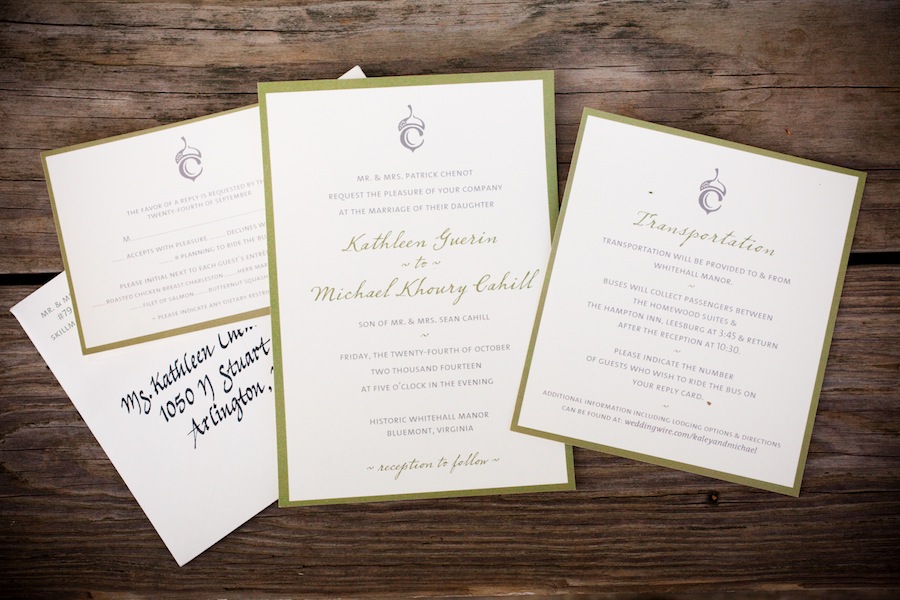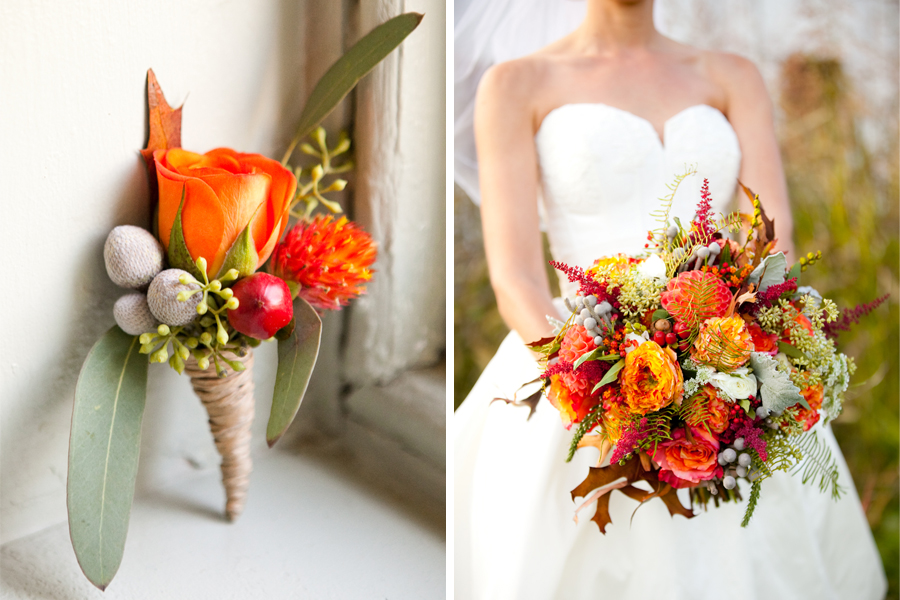 Kaley and Michael seemed like opposites when they met freshman year at Elon University. He was fun and goofy, she was on the quiet side. Timing wasn't right for a relationship, but a friendship quickly formed. That friendship turned into something more during sophomore year when, much to the delight of mutual friends, they debuted as a couple at Kaley's sorority formal.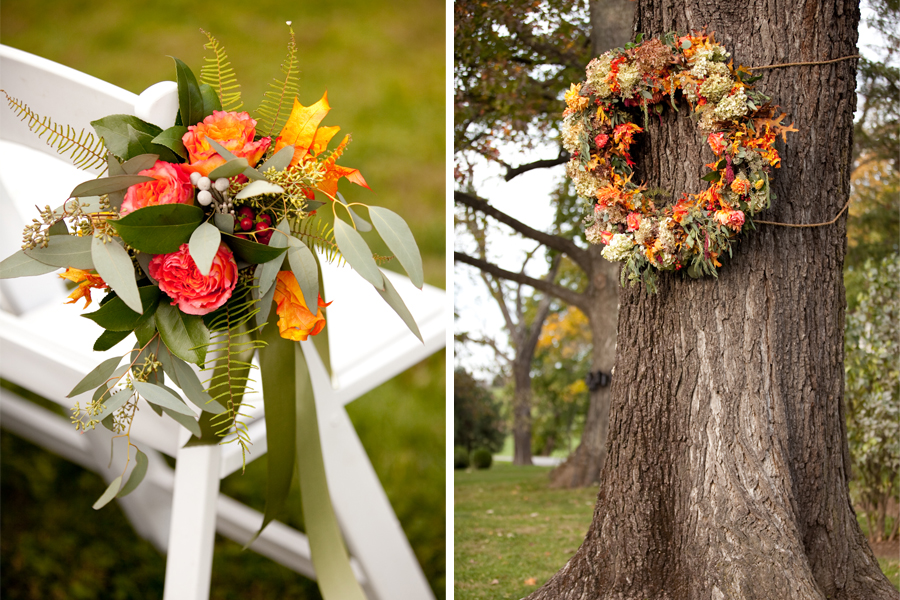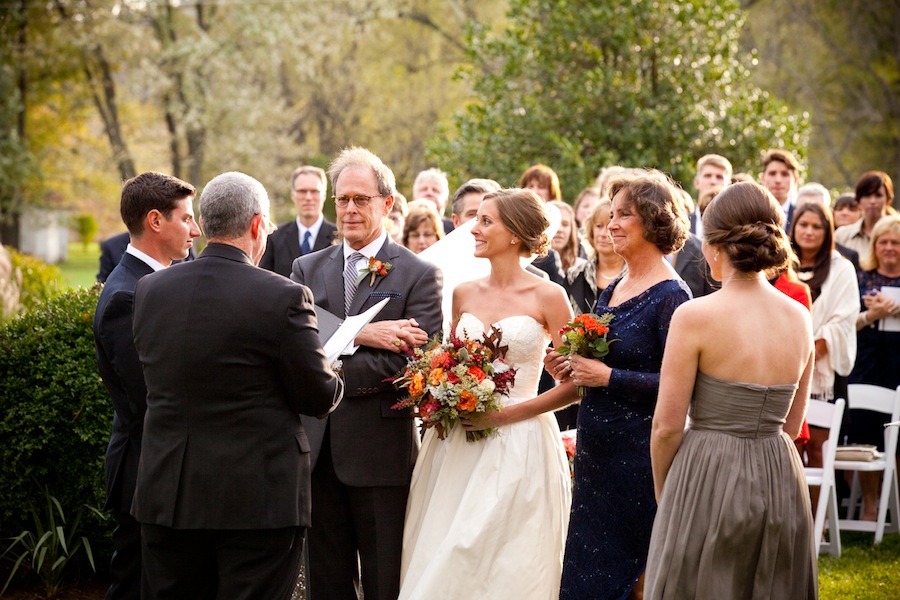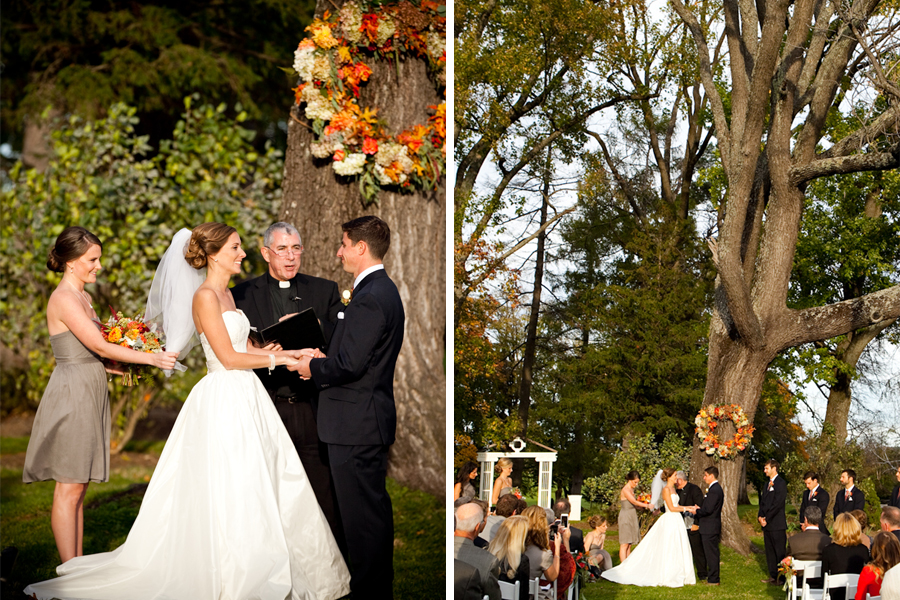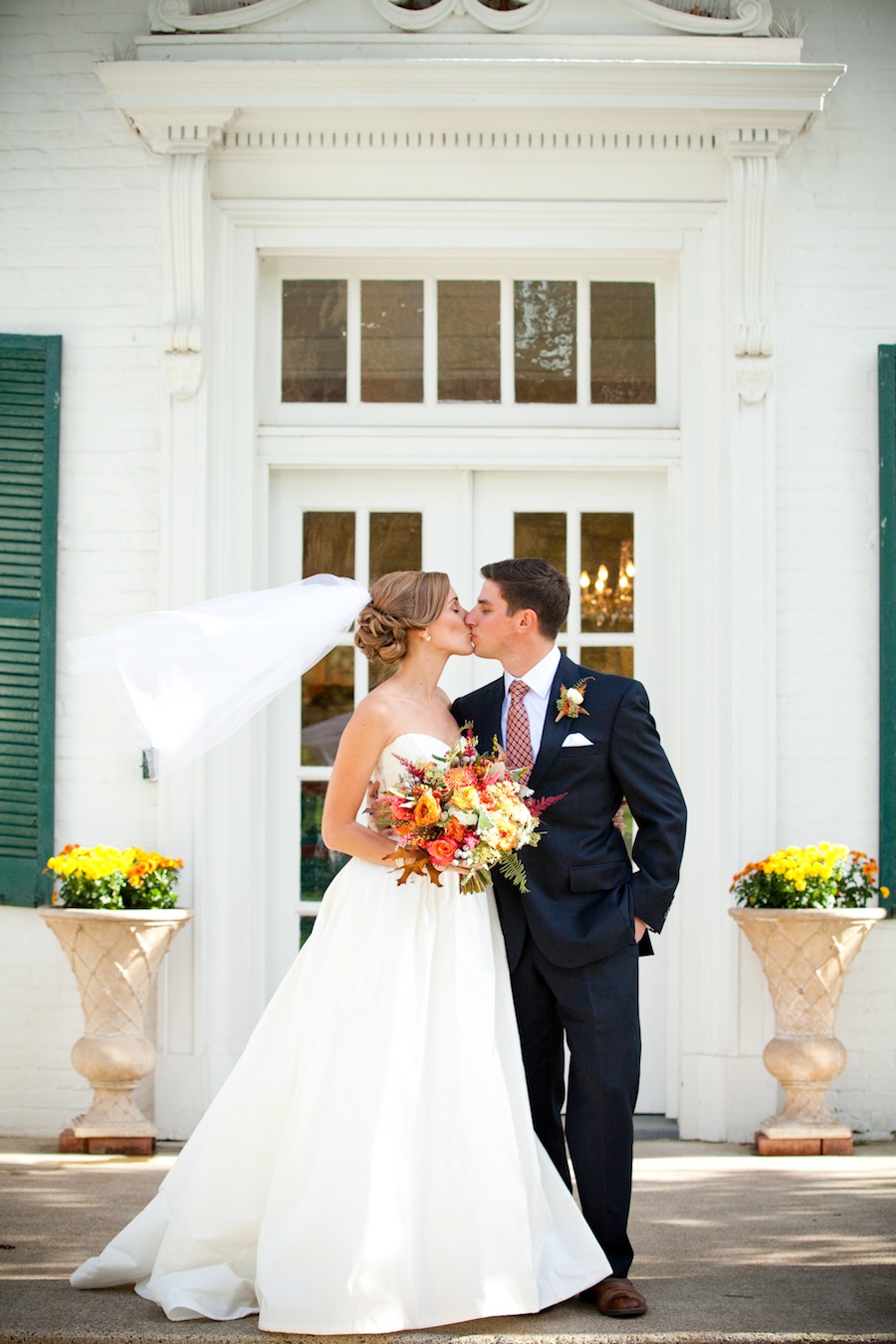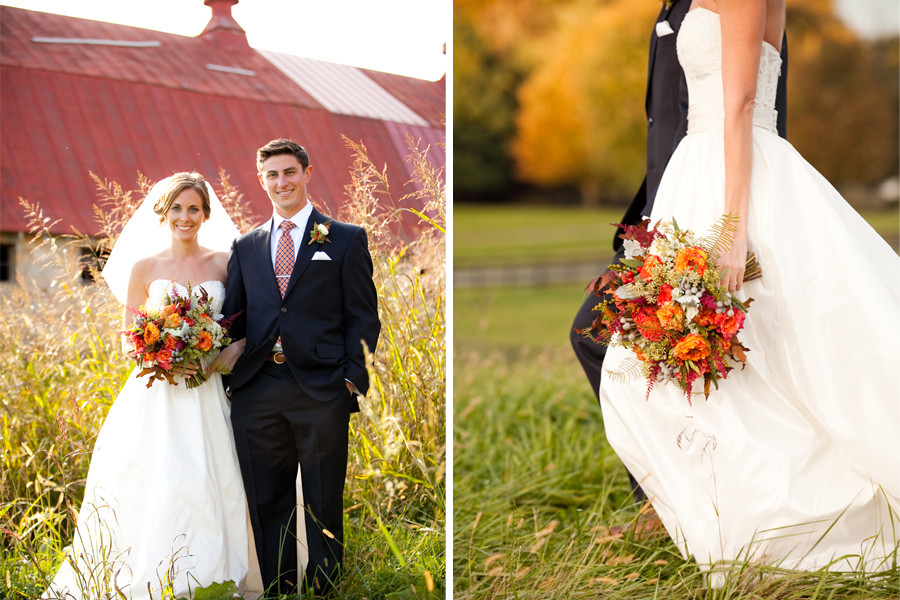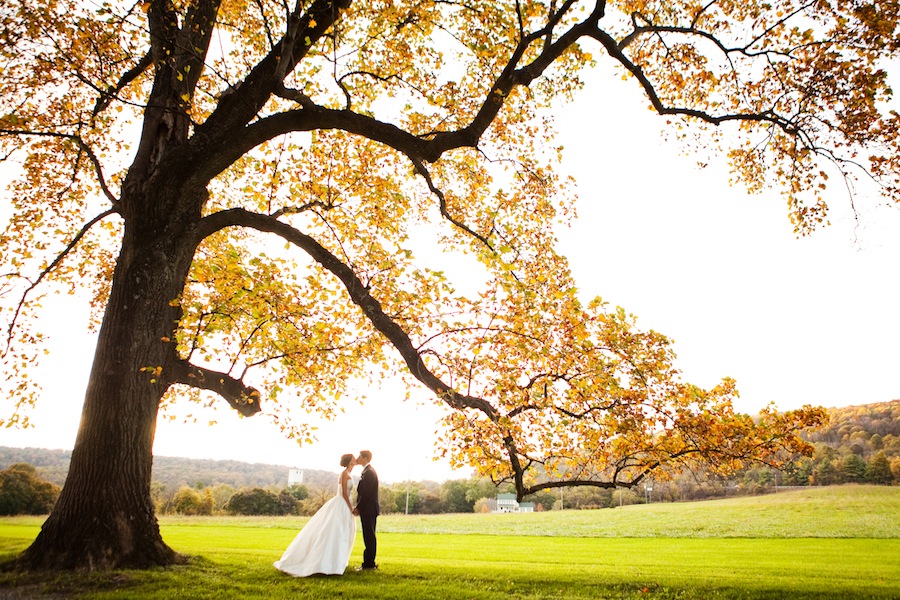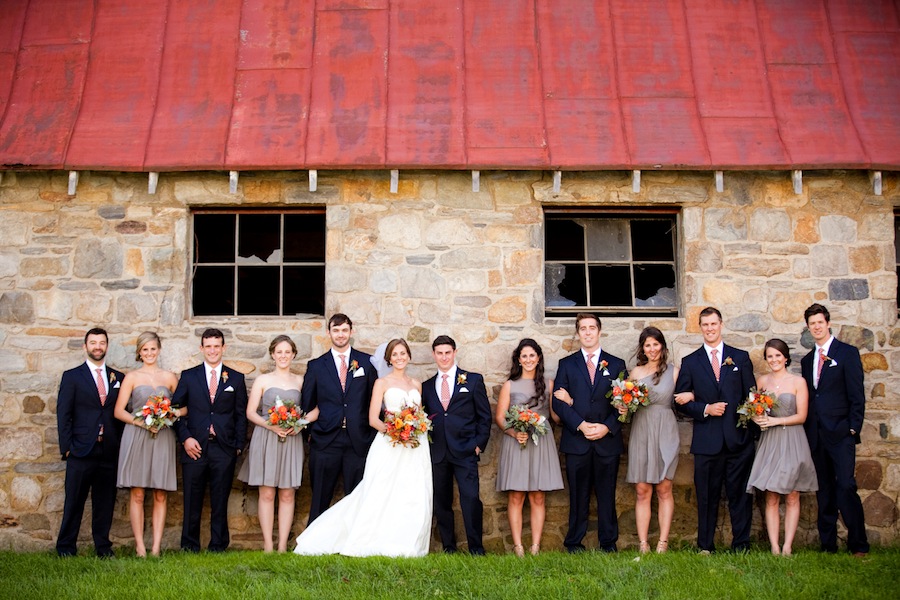 Fast forward eight years: After months trying to find the perfect moment to propose, Michael started carrying the ring everywhere he went. That "perfect moment" wound up being an impromptu walk at Kaley's childhood home during her parents' 60th birthday party.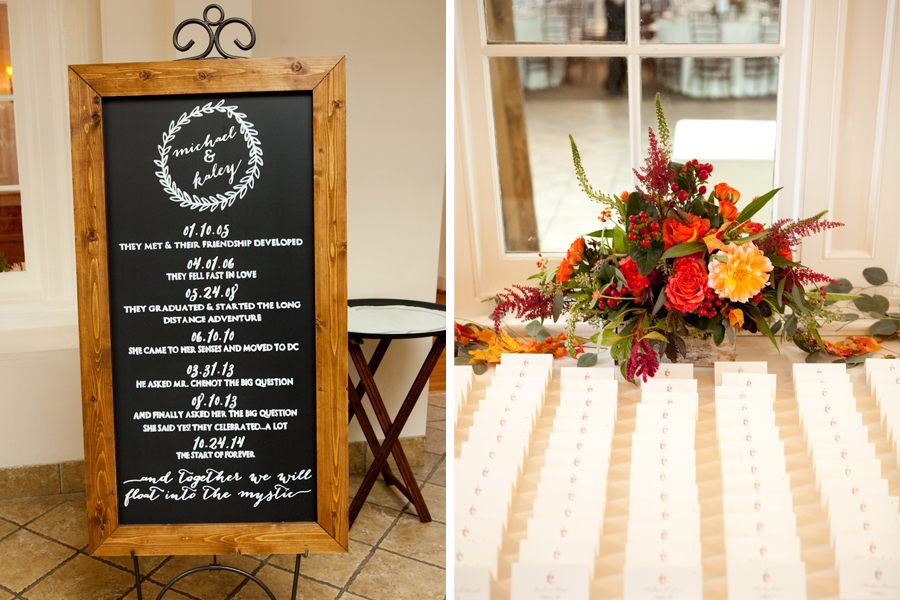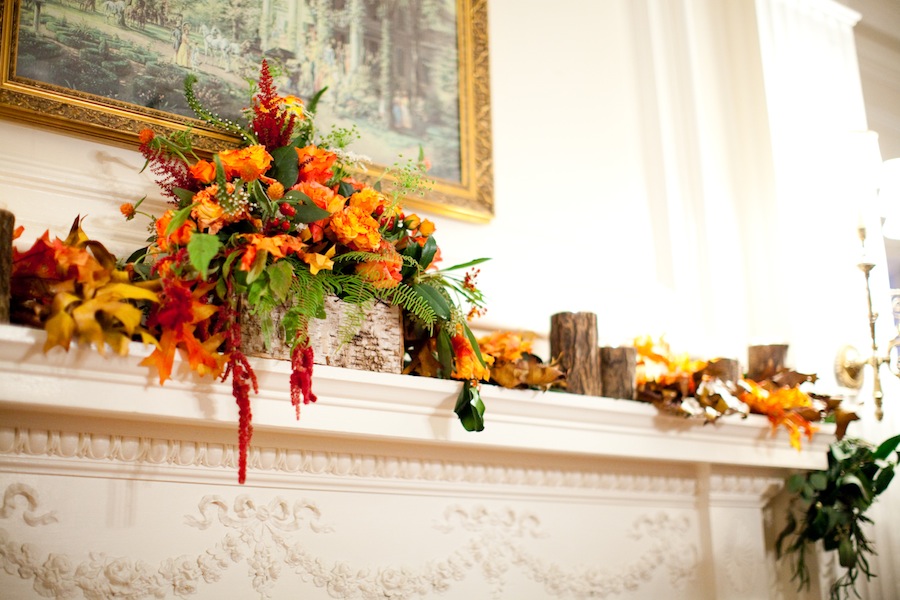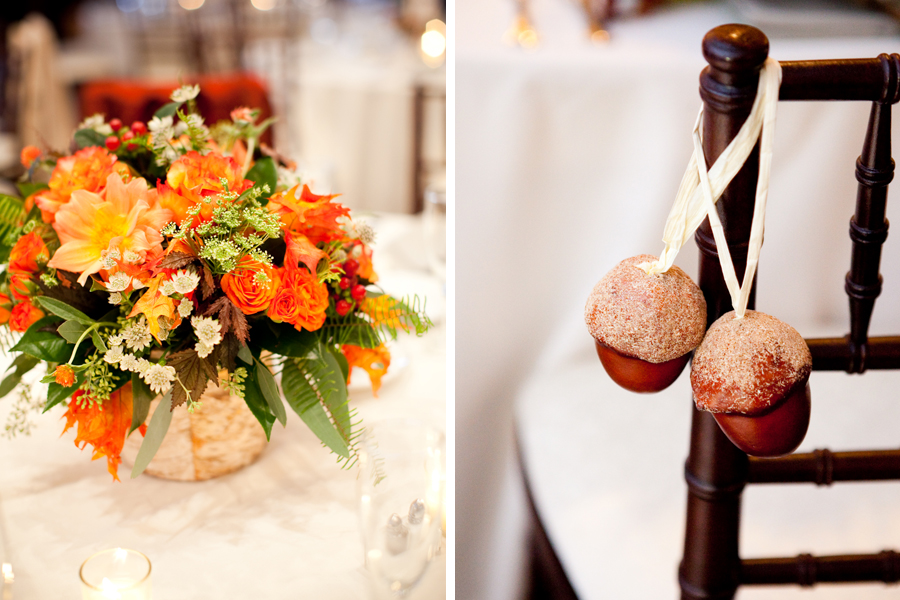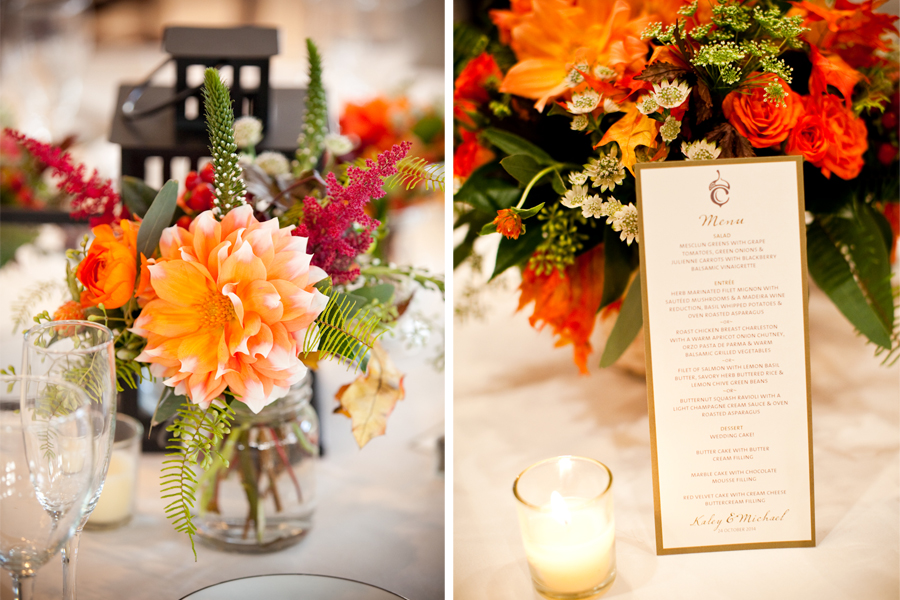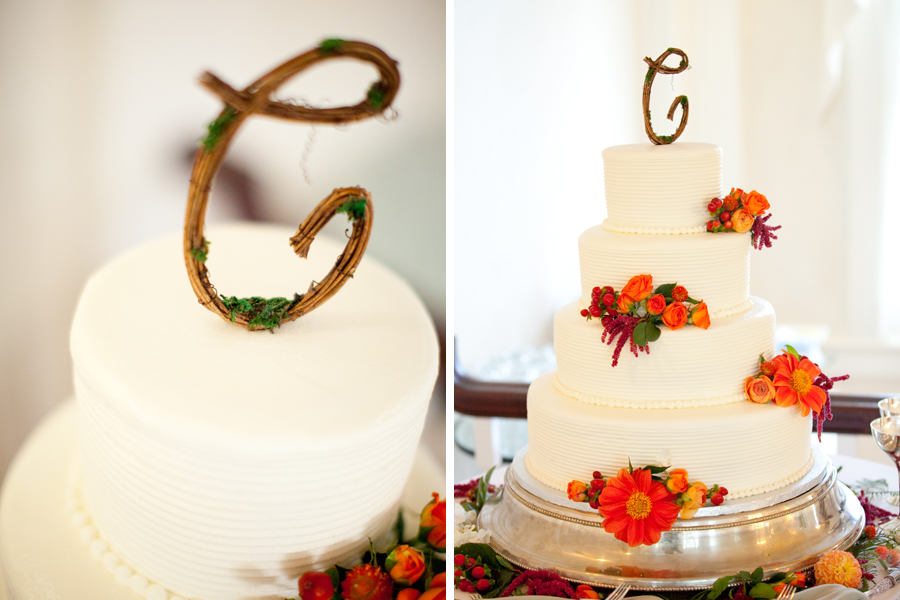 A 14-month engagement gave the couple time to plan a simple, lighthearted celebration with plenty of personal touches. As students at Elon, the two had been given acorns at orientation and oak saplings at graduation, so they used the nut as a motif in their stationery and decor in homage to where their love began.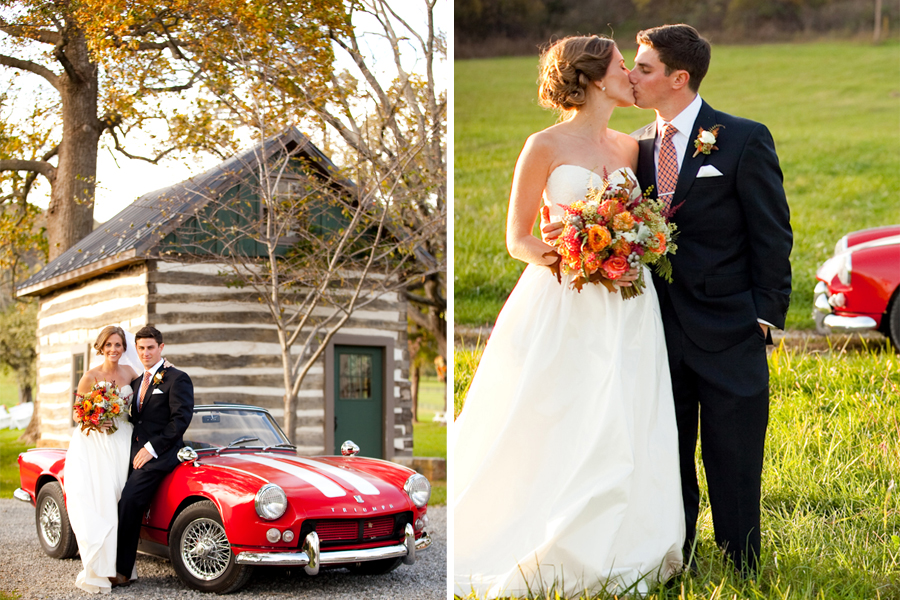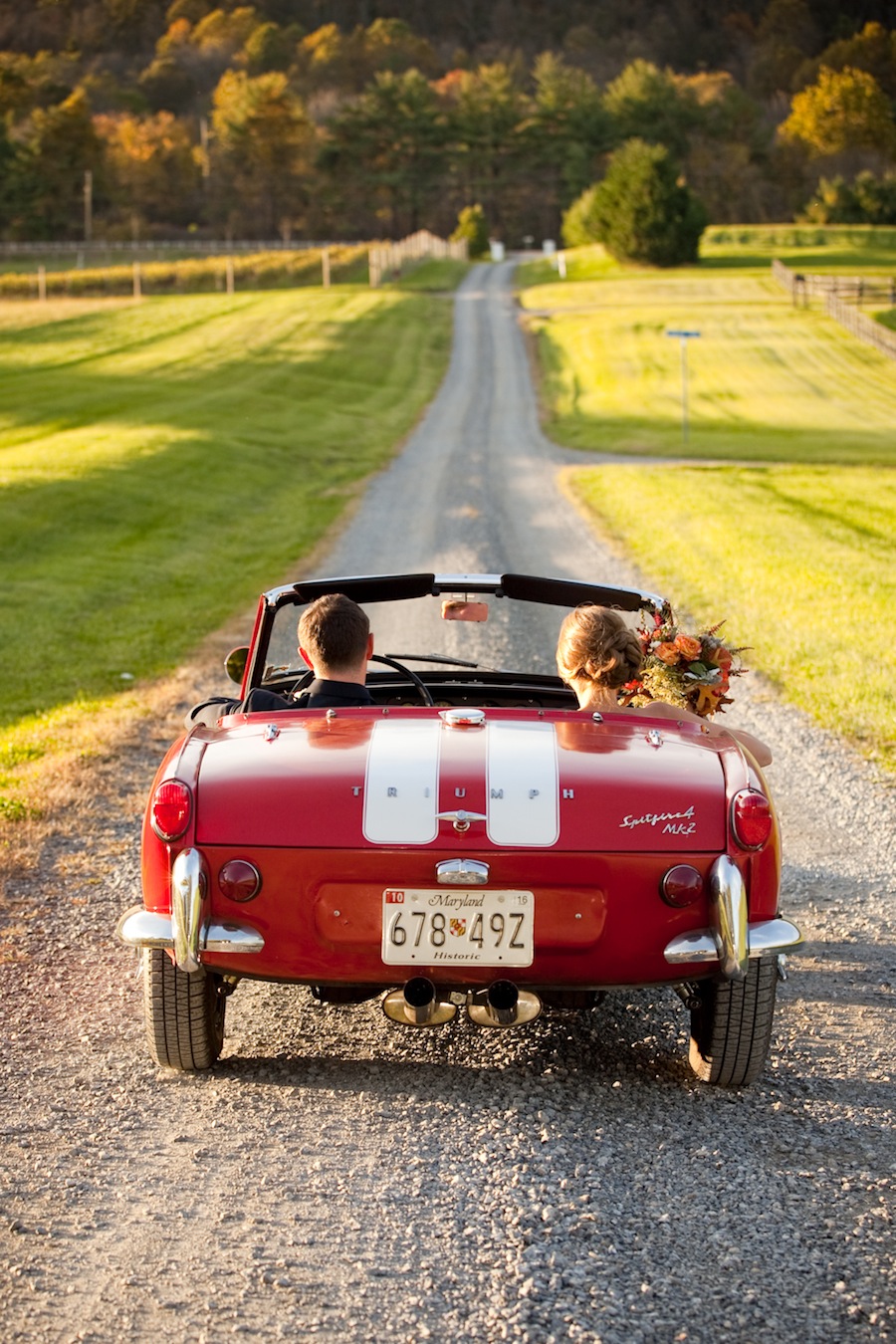 "Into the Mystic" by Van Morrison was the soundtrack to their first dance, and guests toasted many more to come with classic bourbon old-fashioneds before the couple left for happily ever after in a bright red Triumph sports car.
VENDORS
Venue: Whitehall Estate & Winery | Day-of Coordinator: Lynn Iannizzi of The Finer Points | Photographer: Genevieve Leiper Photography | Flowers: Holly Heider Chapple | Bride's Gown: Amsale, Hitched | Hair and Makeup: Jordan K. Winn & Co. | Groom's Attire: Brooks Brothers | Caterer: Celebrations Catering | Cake: Connie's Cake Creations | Music: Eric Waters and DJ Randy, MSE Productions | Transportation: Schrock Travel, Tour & Charter | Rentals: Cozyberry Designs & Rentals | Honeymoon: Thailand | Where They Currently Live: Arlington
Interested in getting some outstanding blooms to accent your celebration? These are our favorite local florists.