The Heurich House Museum in Dupont has long been an establishment of late-Victorian history, but the carriage house that shares the property has recently gotten a hip, modern upgrade: it's now a studio space for four local artisans.
On October 2, Brewmasters Studios celebrated a grand opening for the four new studio spaces. Among the tenants are Mallory Shelter of Mallory Shelter Jewelry, artist and painter Rikke Kuhn Riegels, Carolyn Misterek of Matine, and Meredith Akery of Sea Heart City Press.
In DC, where studio spaces are a luxury, Akery had struggled to find a place to set up her fledgling letterpress business, which she runs in her down time from her full-time job as an accountant.
"For a few months I had been applying for other studios in DC, getting wait listed," says Akery. "I took a shot in the dark and decided to ask the Heurich House if they had any closets or other little nooks or crannies in their museum that they would consider renting out to me. It just so happened that their carriage house was coming up for lease."
After Akery convinced the museum's executive director that she would be able to find enough co-tenants to fill the soon-to-be studios, they began the transformation of the second story of the carriage house.
Take a peek inside at the studio spaces below to learn more about these local artisans.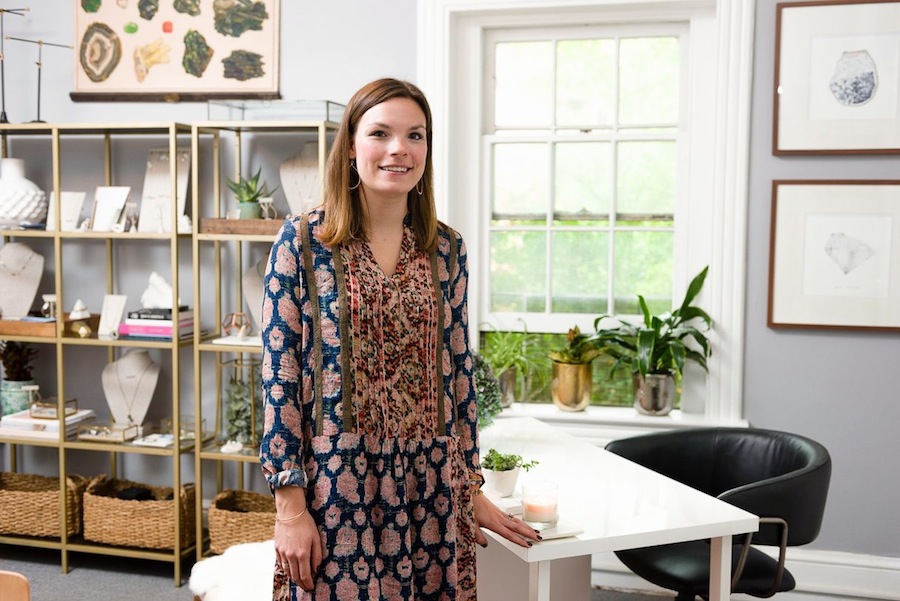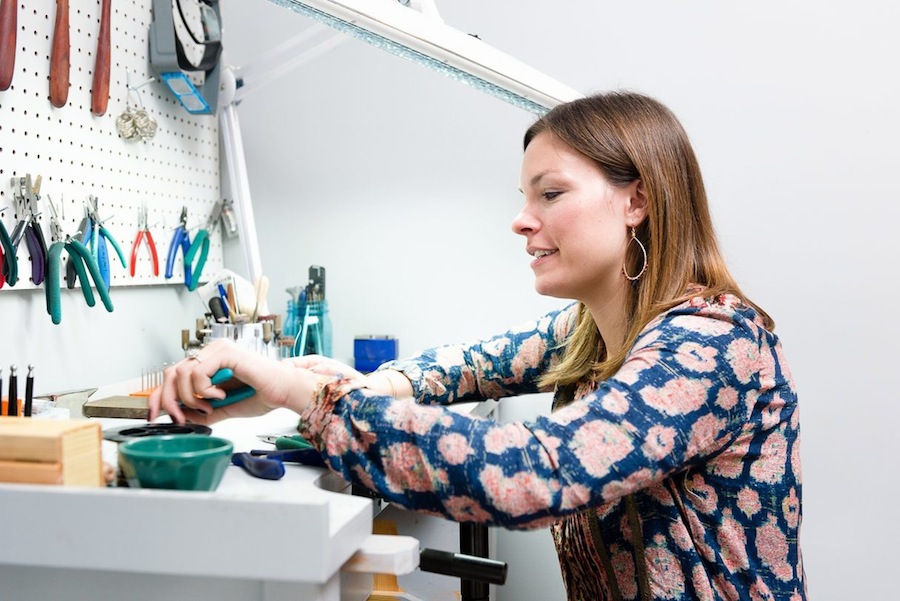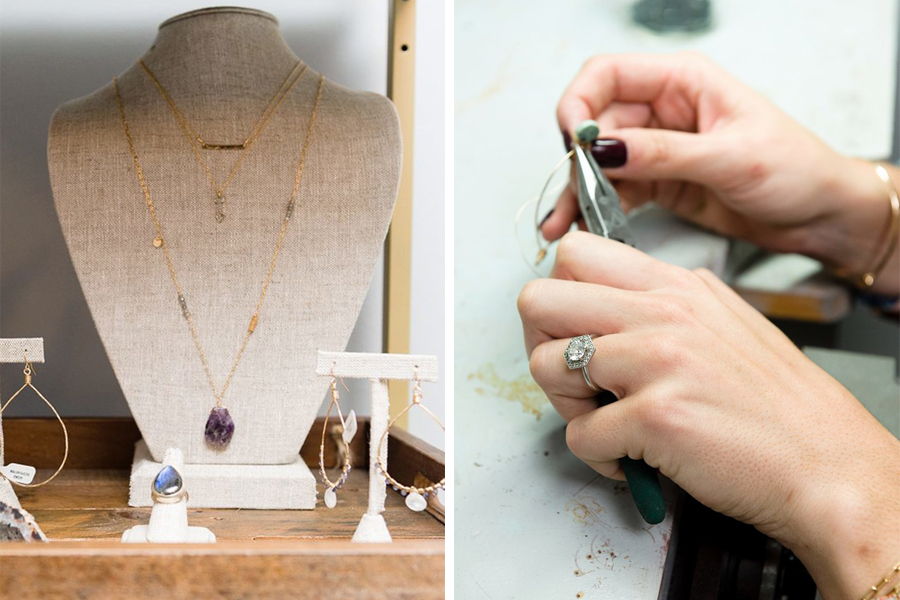 A native of Philadelphia, Shelter chose to stay close to her hometown when she struck out on her own after college. She moved to DC, bringing her passion of jewelry-making that had originated in her high school years with her. Having trained as a metalsmith in her free time outside of her full-time job, Shelter launched her own jewelry business in 2013. After spending years running her business out of her bedroom, moving into Brewmaster Studios was a relief.
"I really wanted a space that functioned as a work area, while also serving as an art and community hub for the city, which is exactly what Brewmaster Studios has become," says Shelter. "Plus, I get to work with an amazing group of female business owners—it's really nice to have people in the same space to collaborate and be creative with."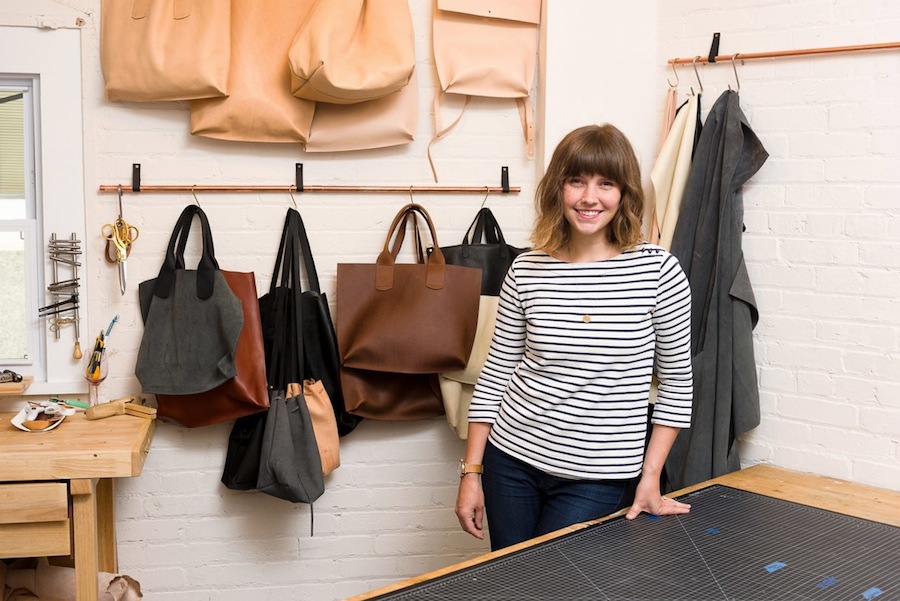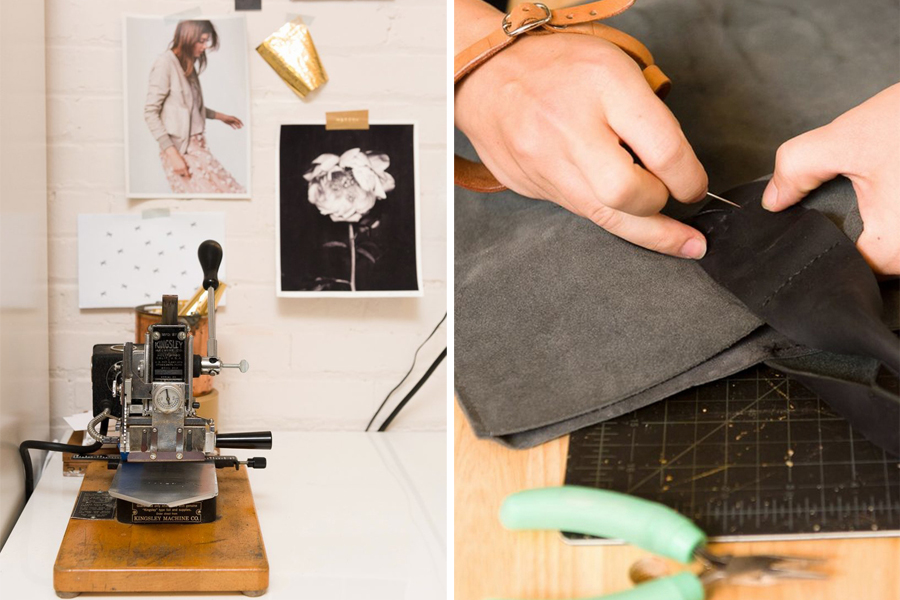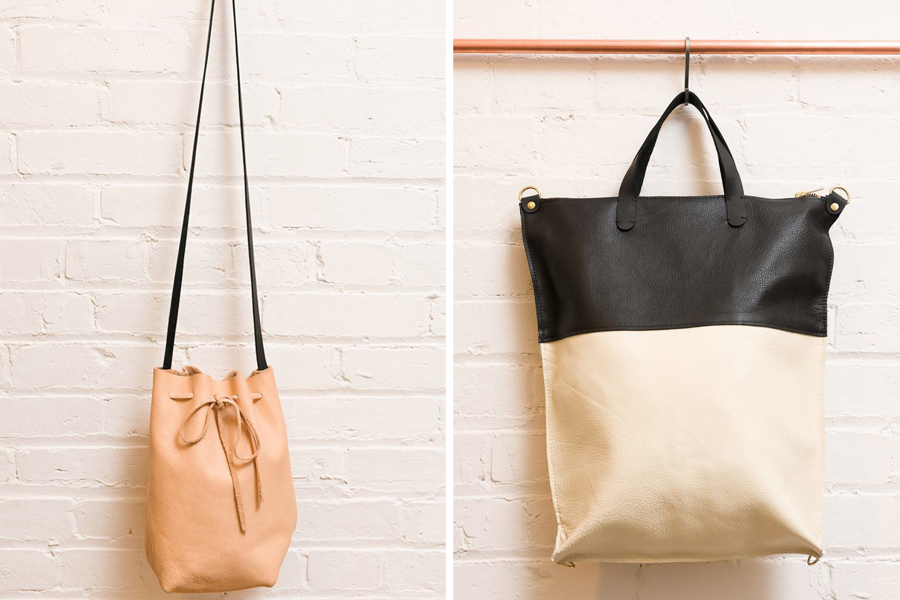 A self-taught leather worker, Misterek began her line of minimalist leather bags in 2012. Each bag is cut and sewn by hand, so Misterek needed a space where she could store her leather and spread out for the production process. Though she'd been in a studio space before, she wasn't in a community of artists. "My previous studio space was pretty isolated, so I love that on any given day there are several people here being creative and it also allows us to collaborate on events and other projects together," says Misterek.
Come this winter, Matine will begin factory production, which will free up Misterek's time to focus on the designs. "Currently everything is made to order, so this is going to improve efficiency tremendously and building an inventory will help get products into the hands of our customers much faster going forward."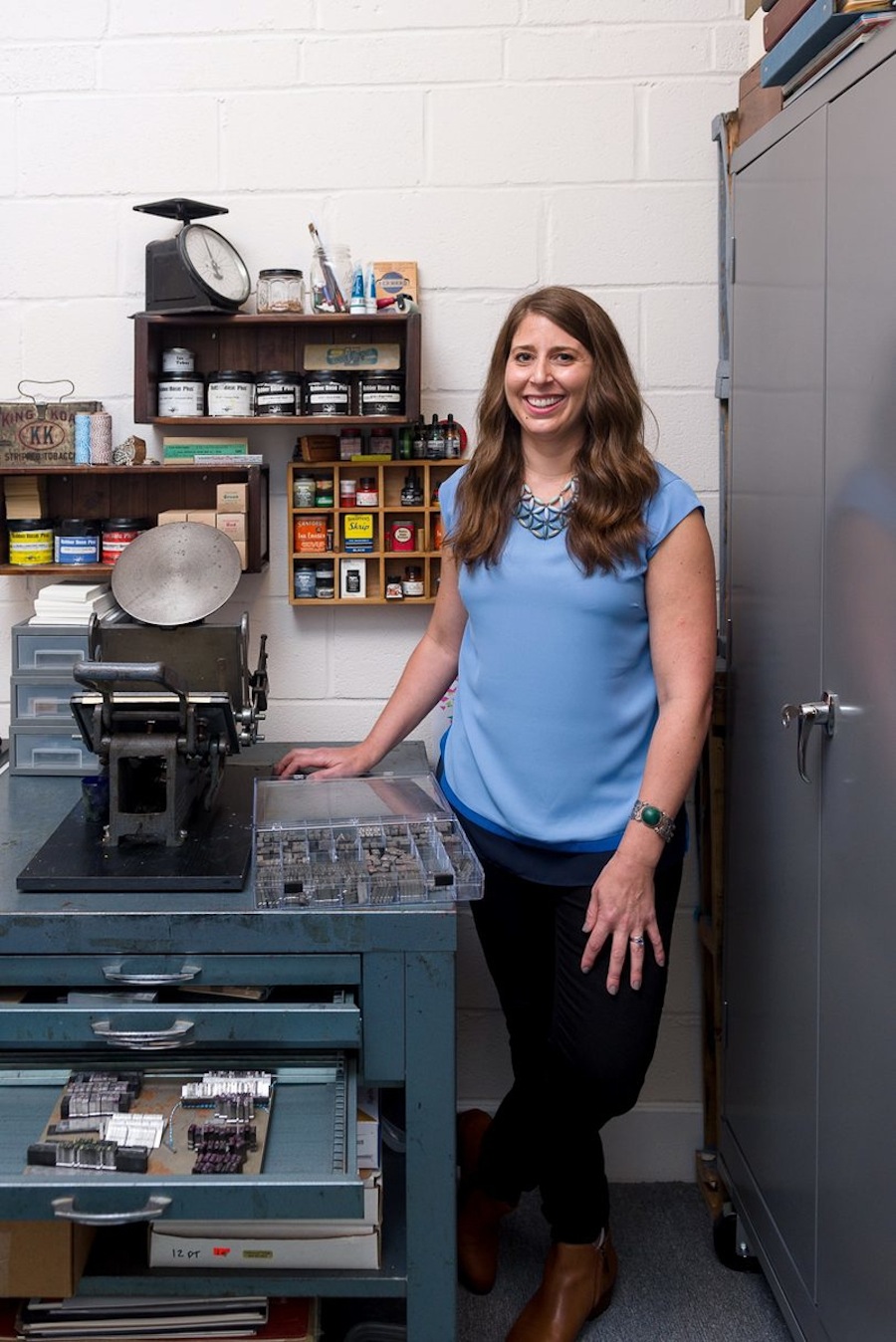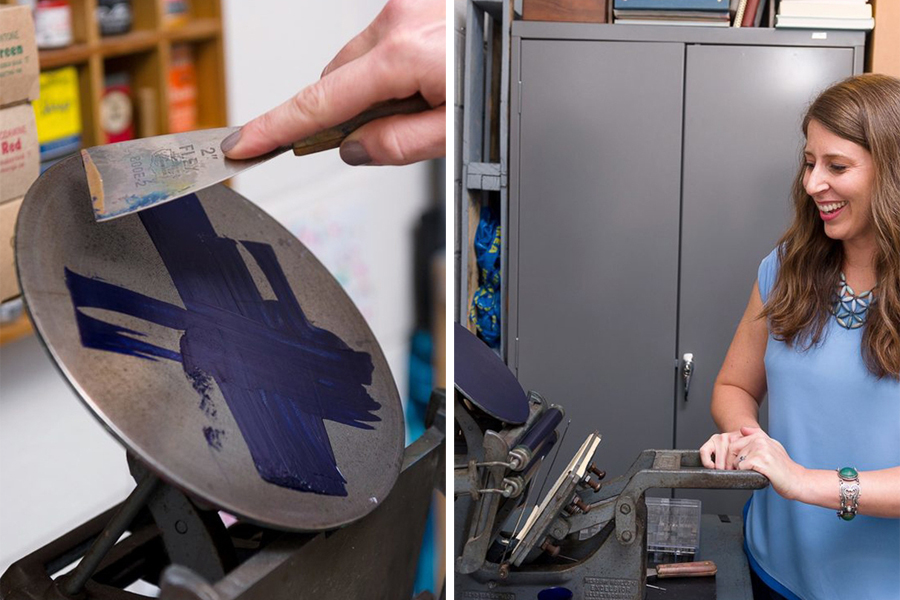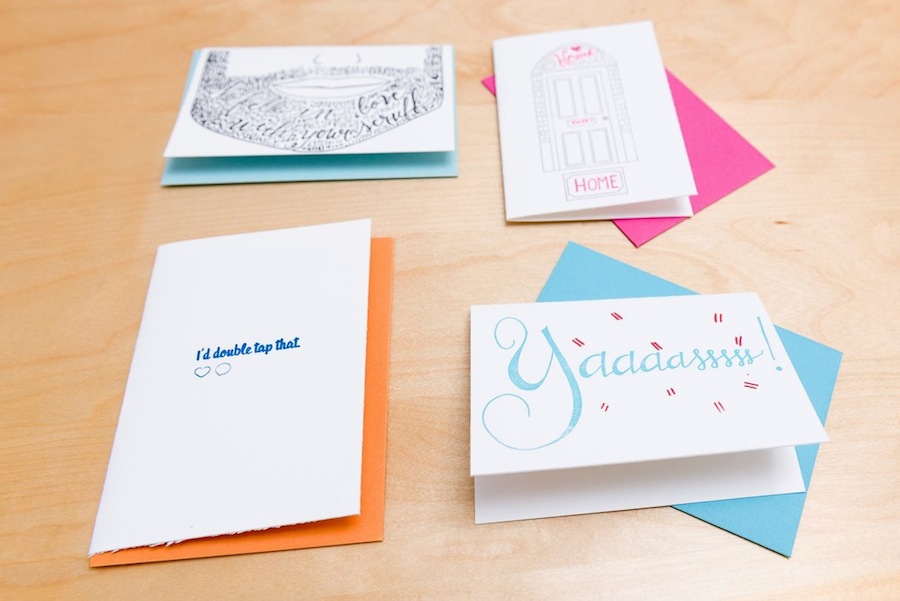 Though Akery is currently a full-time accountant, she finds moments to escape to her new studio space. She bought her first letterpress two and a half years ago, launching her Etsy shop in August 2014. Her greeting cards are funny and frank, bearing messages such as, "I'd double tap that."
"When I learned the letterpress printing process, I found the perfect medium to bring all the card ideas swimming around in my brain to life," says Akery. "I hope my cards inspire people to send real mail to each other. There's nothing like seeing a loved one's handwriting, a beautiful envelope, and a pretty stamp in your mailbox."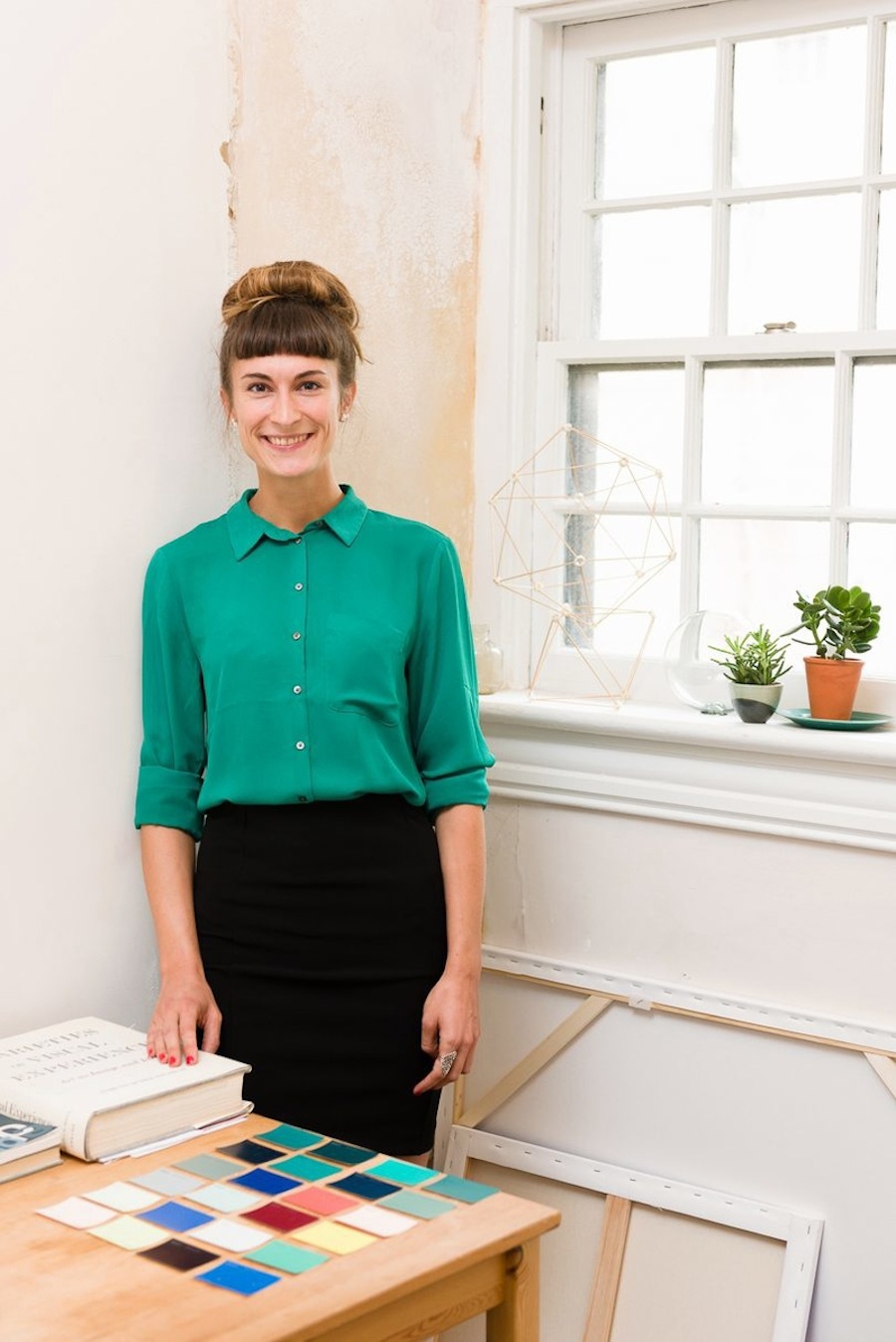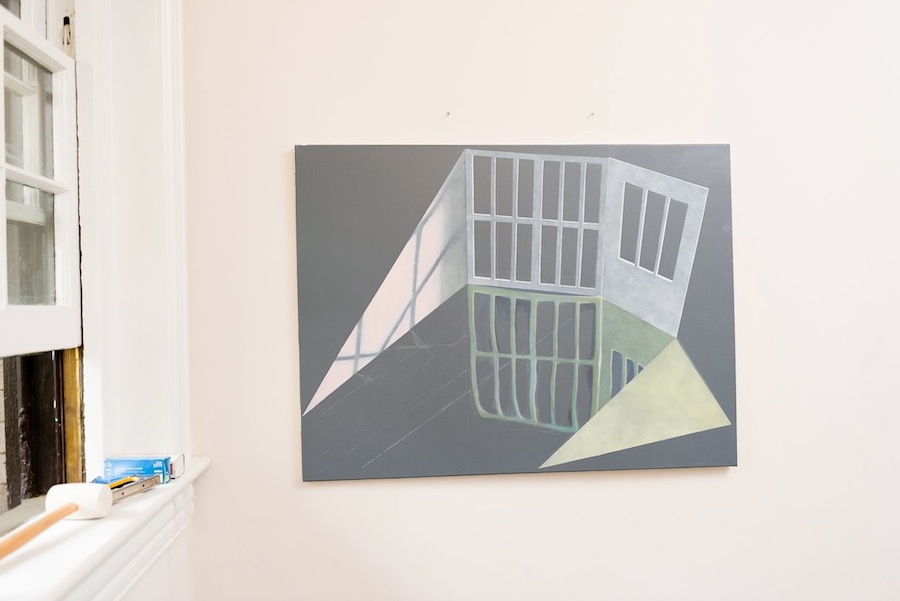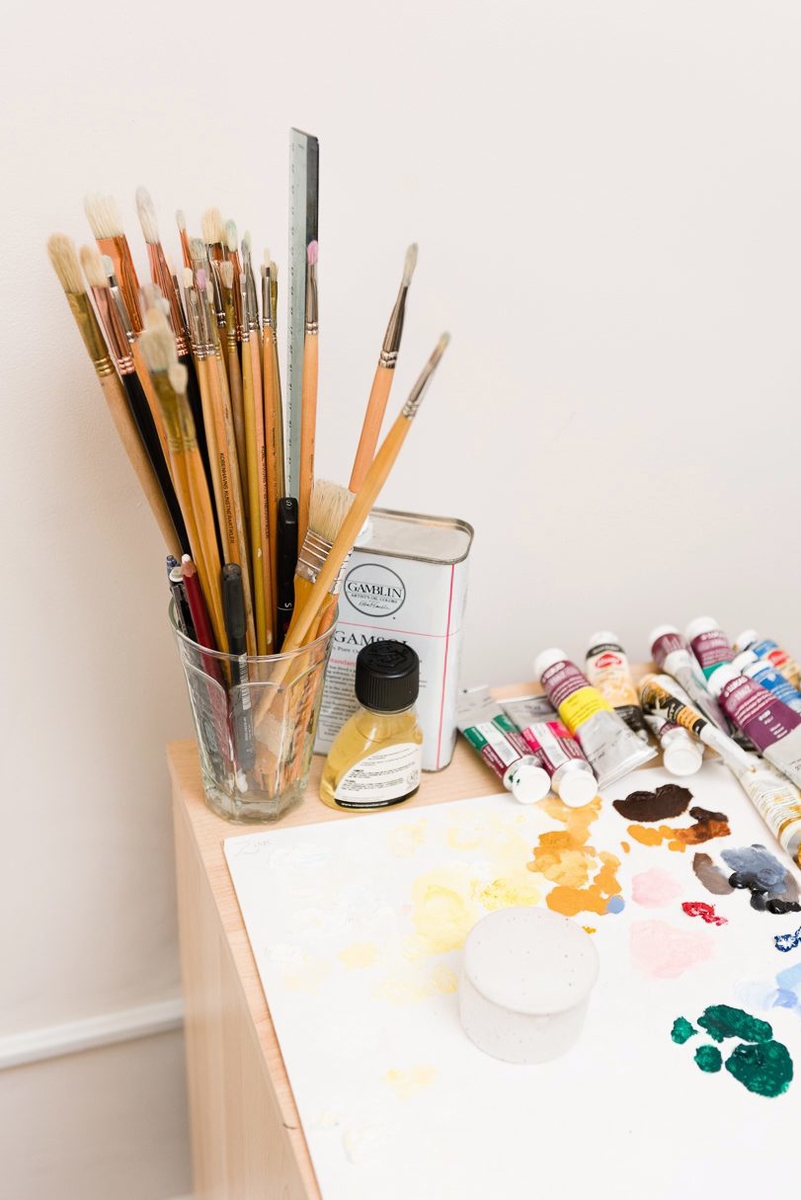 Originally from Denmark, Riegels has only been in DC since January, but she's already settling into the artist scene with her first Washington exhibition, "Perspective," currently showing at the Hillyer Art Space. A life-long painter, Riegels showed her work for the first time in 2010. For her, finding a studio where she could escape to and connect with other artists in the city was a necessity.
"Painting is about seeing, and I love working in the studio because it makes me see the world around me differently," says Rikke. "It is essentially a very slow and rich process that offers an alternative to the massive high-speed flow of images and information we have become used to and dependent on."