When they bought their house, Allyson and Alexi Maltas knew it needed updating throughout, but their top priority was overhauling a galley kitchen cut off from the family room by a wall of built-in shelving. Along with opening up the space, Allyson says, "pretty much our major kitchen requirement was that it not be white."
They enlisted Kiera Kushlan and Jessica Centella of Residents Understood to help achieve a classic but modern look. Allyson had been leaning toward a gray color scheme until the designers included a dark-navy Shaker style among the cabinet samples they showed the couple. "They're good at pushing us out of our comfort zone," Allyson says, adding that they were immediately drawn to the color that now makes their kitchen stand out, especially against the Caesarstone counters and handmade clay backsplash.
Kushlan and Centella decorated the family room in shades of blue to complement the cabinets. They also eliminated a small breakfast nook in favor of a pantry and bar area the couple requested. "People just congregate there and make drinks and pour wine," says Allyson. It's just what she envisioned.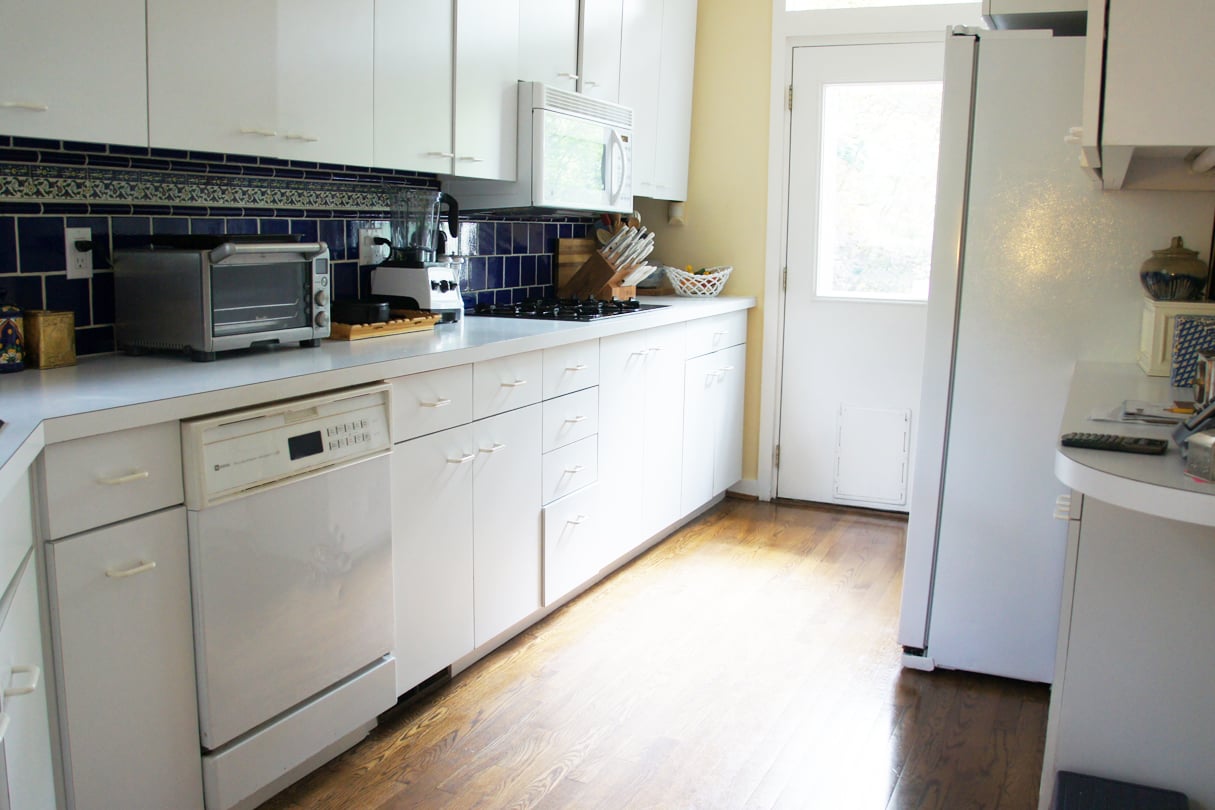 Where: Wesley Heights
Renovation time: Four months
Cost: $50,000-plus
Splurged on: Cabinets
Saved by: Keeping the existing kitchen footprint
Biggest impact: Navy-blue cabinets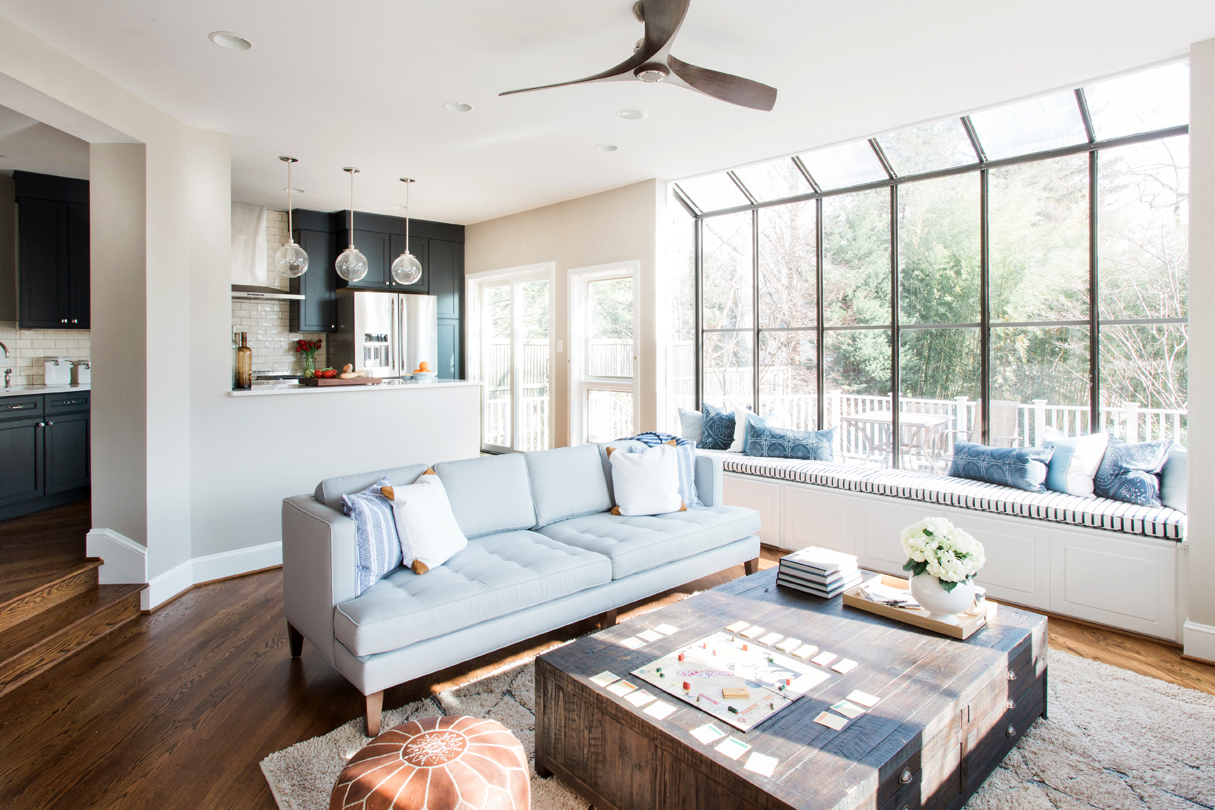 This article appears in the October 2015 issue of Washingtonian.