It wasn't so much the all-white cabinets or the awkwardly shaped island that spurred kitchen designer Davida Rodriguez to action—after more than 20 years in her house, she could no longer take cooking in the dark. "I missed out on all the afternoon sun," Rodriguez says, noting a wall of cabinets that cut off the kitchen from large windows in the west-facing dining room.
At first, she planned only to redo the kitchen, but amid the chaos, she kept going to convert the little-used dining room into a new family room: "Once you're in all that dust and mess, you don't want to ever do it again."
Thus, Rodriguez became her own client, drawing from her myriad resources as owner of Davida's Kitchen & Tiles to create a look that defies labeling. She chose white upper cabinets, for instance, but gave them a modern boost with glossy lacquer. She went for warmer, taupe base cabinets to complement the new rustic floors. Next, she infused both spaces with neutral tones injected with blue accents in the backsplash tile, the bark-like wallpaper, and the breakfast-table chairs. She strategically placed storage where it's needed: dish drawers across from the dishwasher, roll-out trash and recycling cans hidden by the stove. "It's a hundred times better now," she says.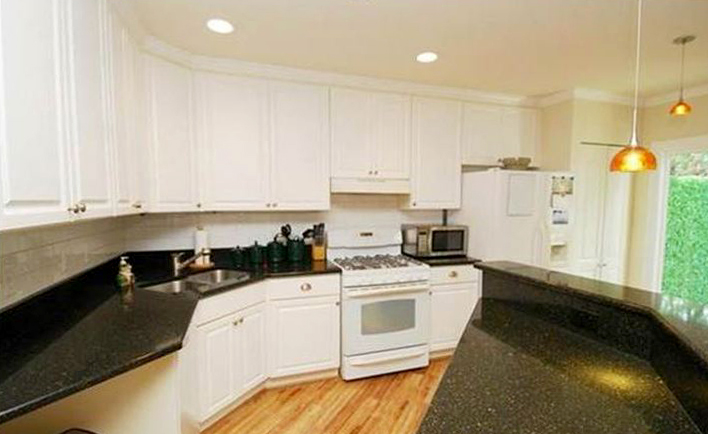 Where: Gaithersburg
Renovation time: Three months
Cost: $30,000
Splurged on: Wide-plank oak flooring
Saved by: Keeping the existing LG side-by-side refrigerator-freezer
Biggest impact: Backsplash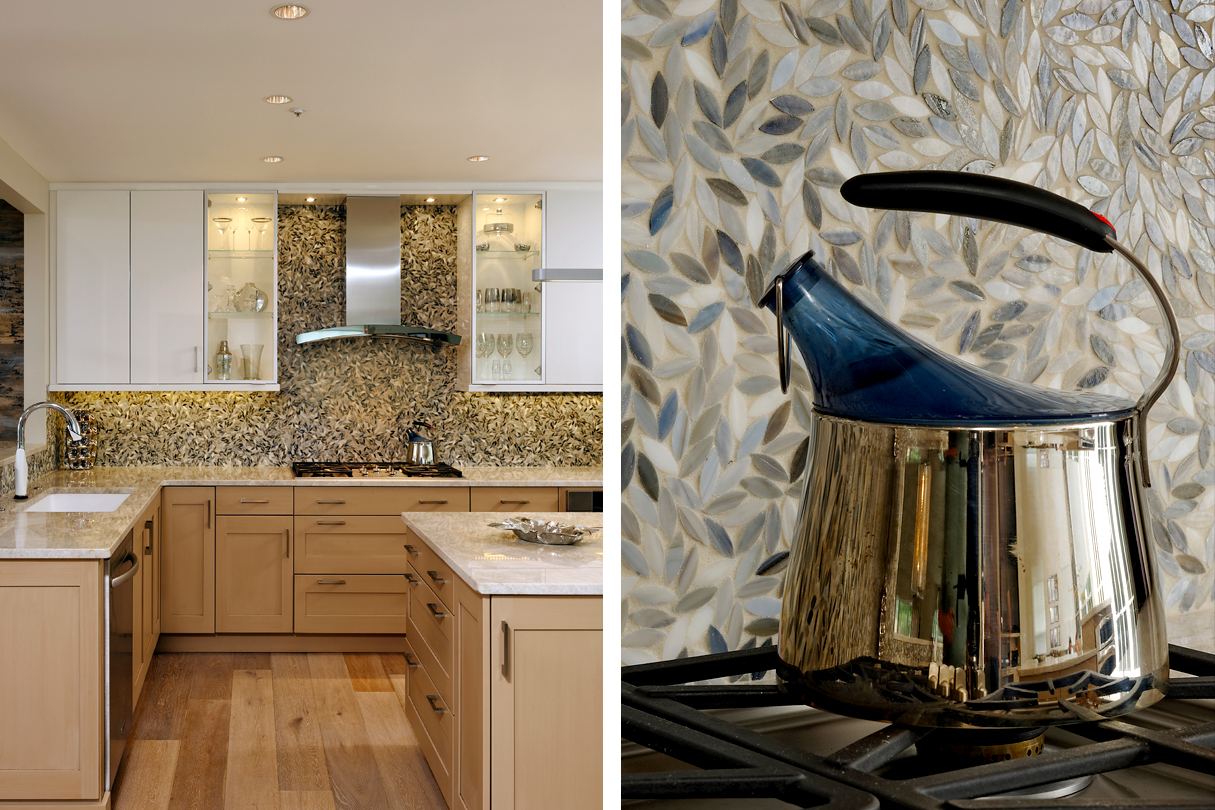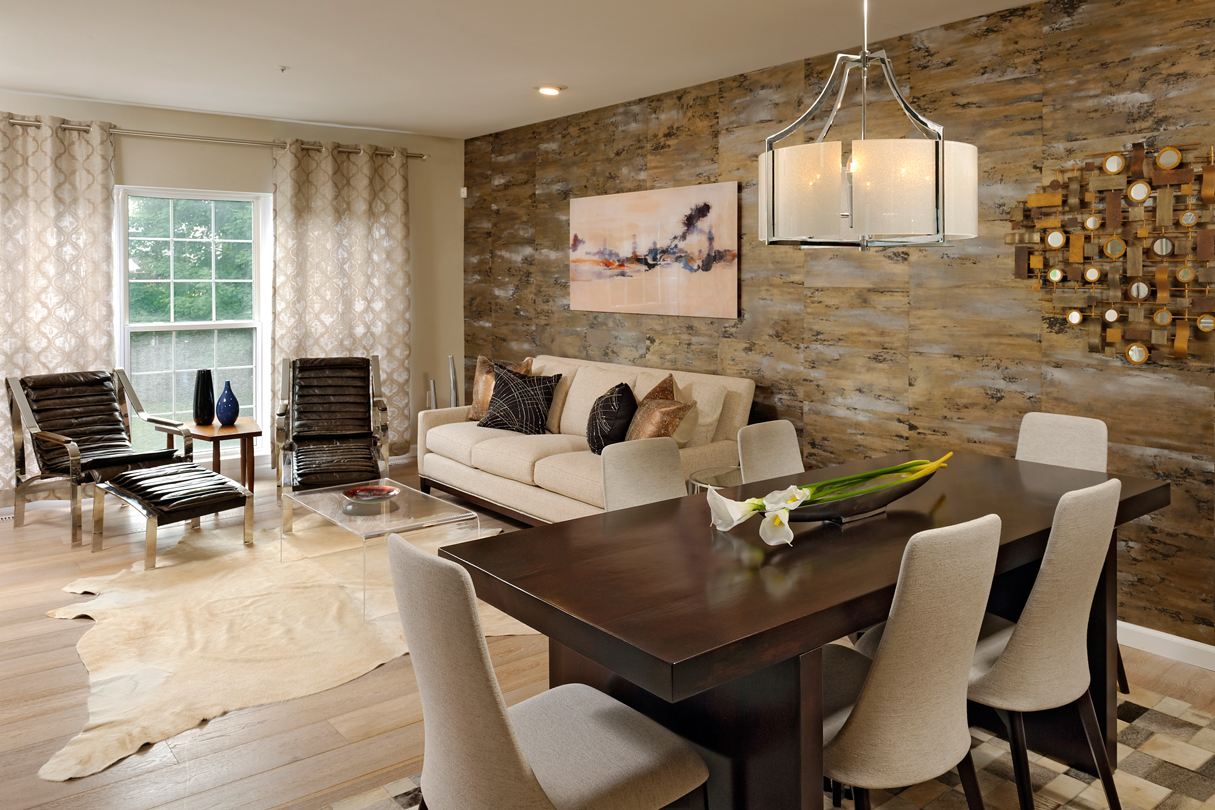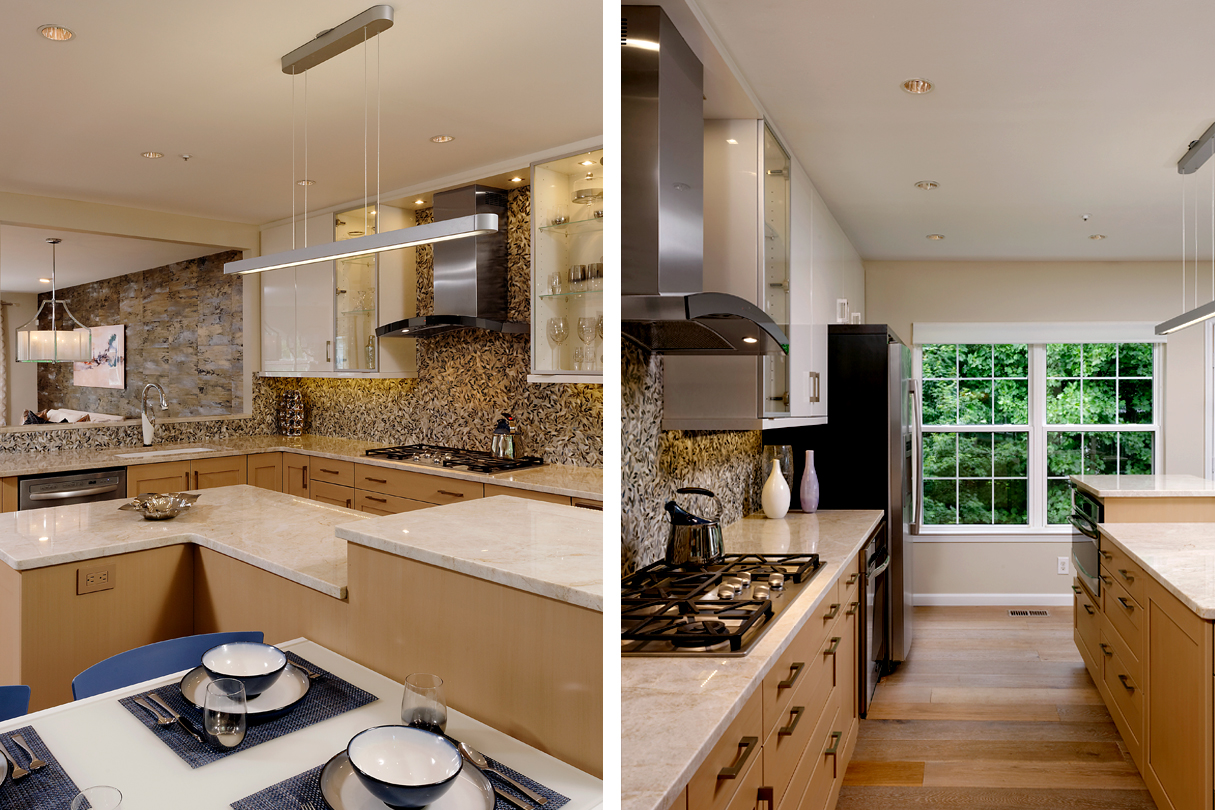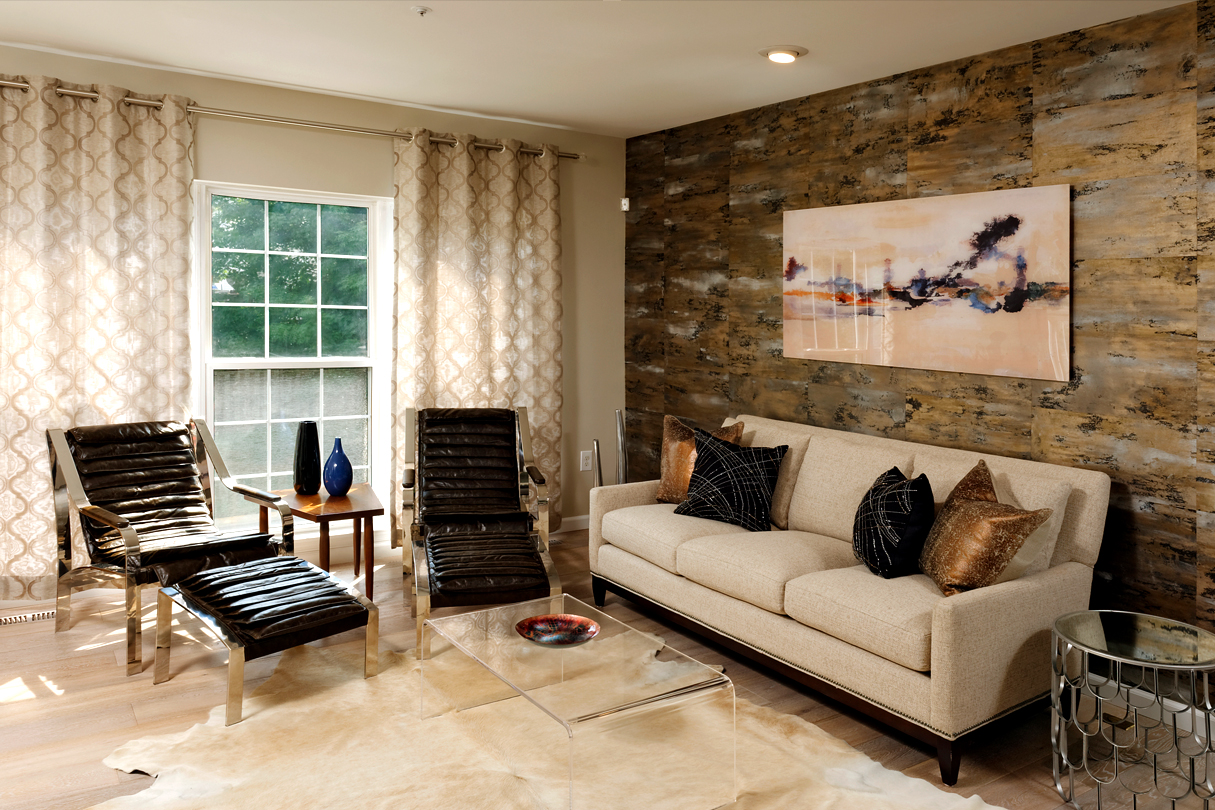 This article appears in the October 2015 issue of Washingtonian.