On your way out of town you've surely driven past the Hecht Building on New York Ave., even if you didn't know it. It's the giant, run-down, warehouse-sized place on the right, the one with the glass-block exterior, located in Ivy City, which The Washington Post has billed "the next cool D.C. neighborhood you never heard of." If you haven't gone by in the past several months, these photos are going to totally blow your mind.
Douglas Development has restored and entirely revamped the 300,000 square-foot building, and now it looks like this.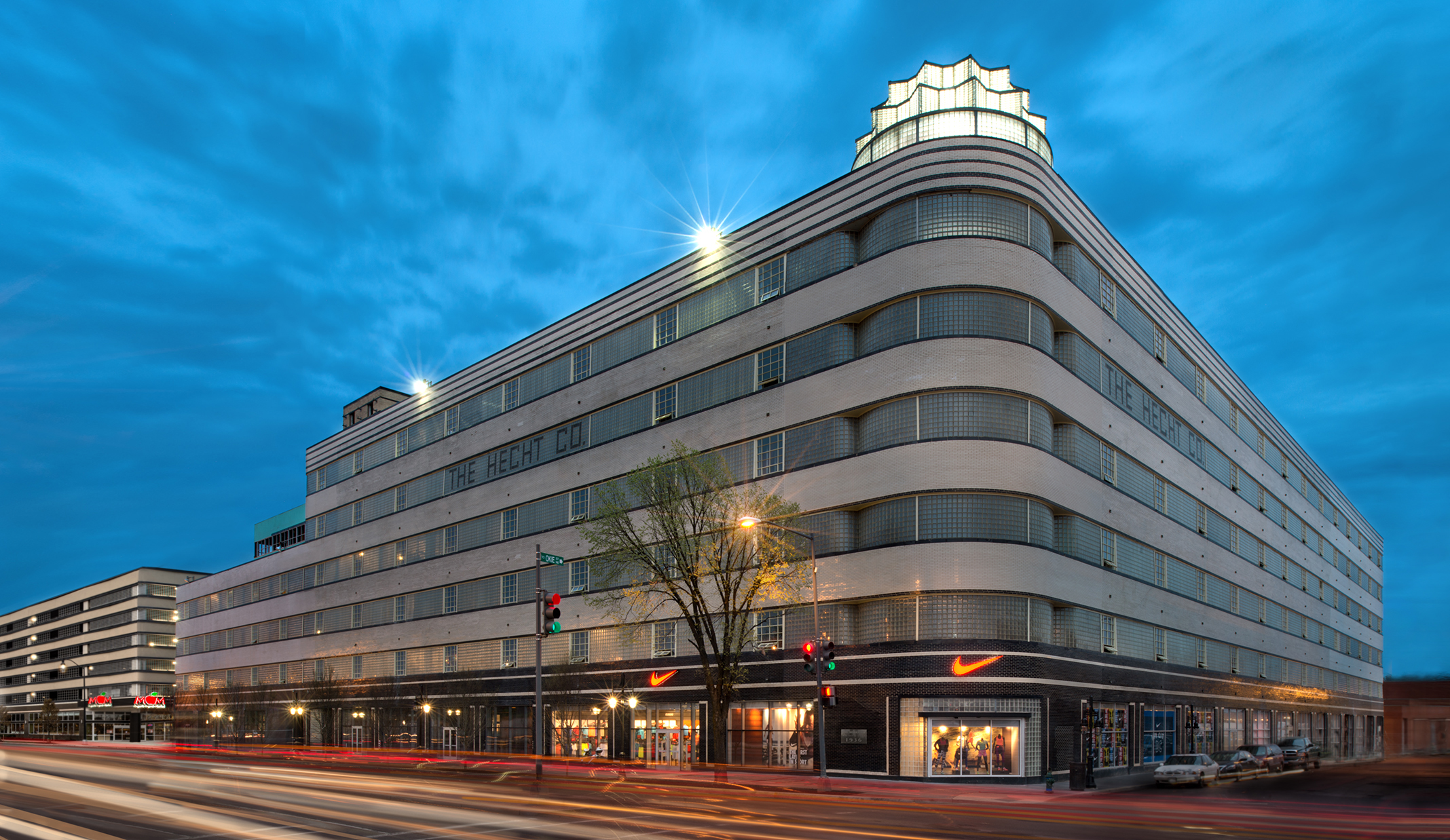 Originally a warehouse for the Hecht Company, which originated in Baltimore in 1857 (the last Hecht's closed in 2006), the space now fully embraces its past, with a rustic-meets-steampunk aesthetic. Broad plank floors, tufted leather club chairs, and massive pieces of industrial machinery make the lobby feel like it belongs in an Ace Hotel, and the variety of amenities (full kitchen for entertaining, dog run, and a a free membership to Planet Fitness) lends the building a "staycation" vibe.
There are 388 apartments, as well a variety of retail outlets attached to the building (Bikram Yoga, CrossFit Hierarchy Ivy City, MOM's Organic Grocery, Nike Factory Store, and Planet Fitness). Rent starts at $1,500 for a studio and goes to $3,810 for a three-bedroom. More information can be found here.
Now enjoy the interiors eye candy.