From the polaroids that served as a cake topper to the mini grilled cheese hors d'oeuvres, we love everything about Carly Gibson and Alexander (Alex) Germain's playful Eastern Shore wedding. All of the creative ideas are captured below in the photos by Becca B Photography.
Like B&G on Facebook | Follow B&G on Instagram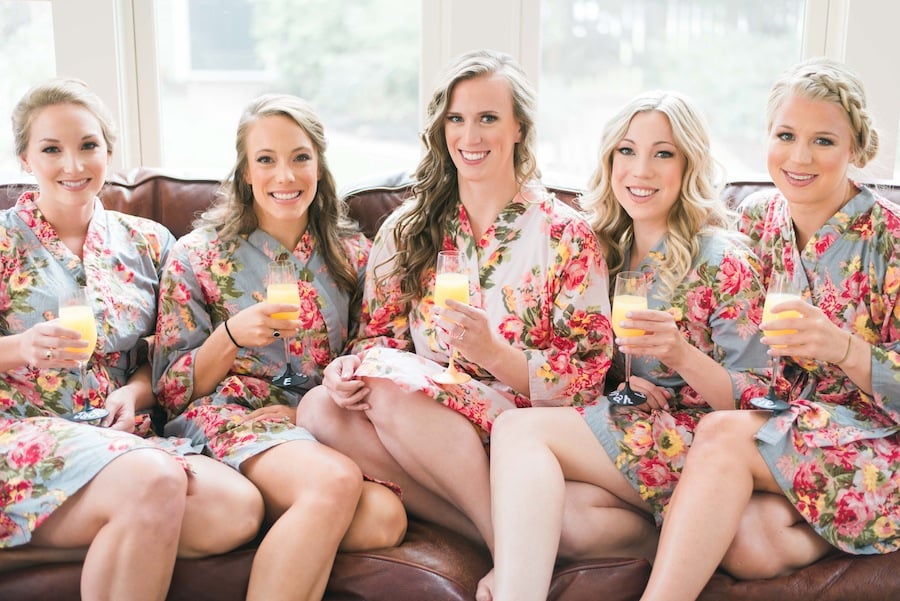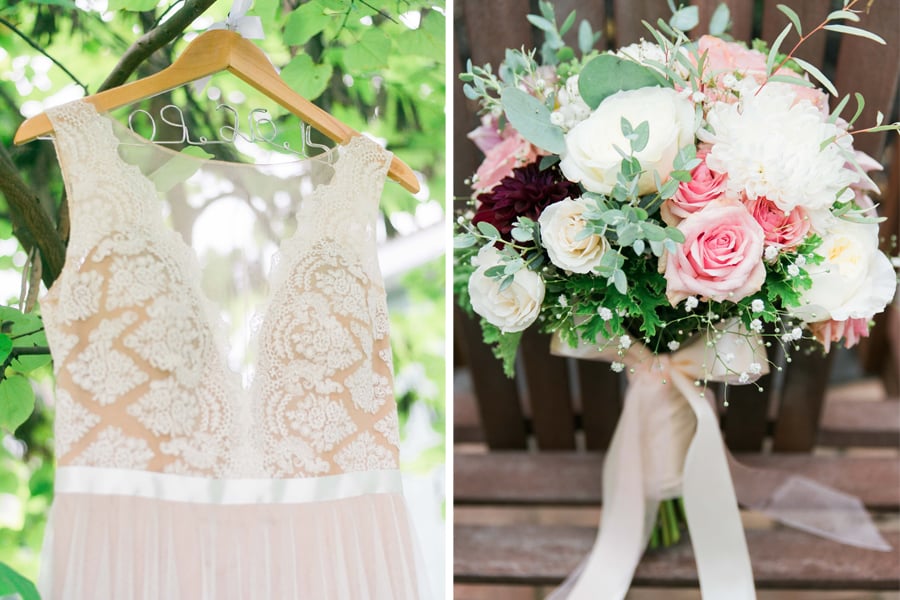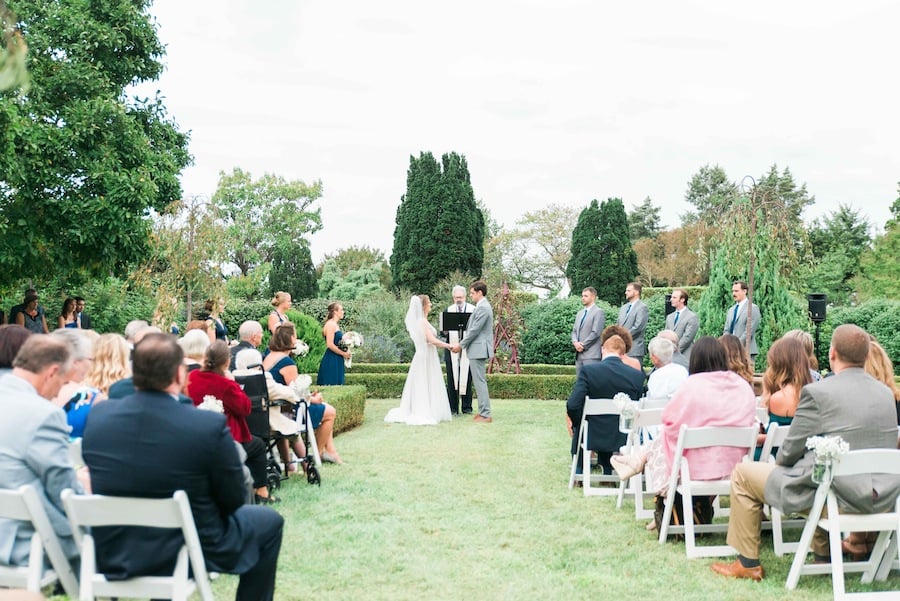 At 17, Carly thought the blind date was a pretty good deal. She was visiting a friend at the University of Virginia, and since she needed a date to attend the swim formal dance, her friend conjured up Alex, which meant that Carly would get to dance all night with her friend at a college party. Carly and Alex met early in the day, and though their initial interaction was awkward–he went in for a handshake while she closed in for a hug–enough sparks flew to start the flame of a six-year relationship.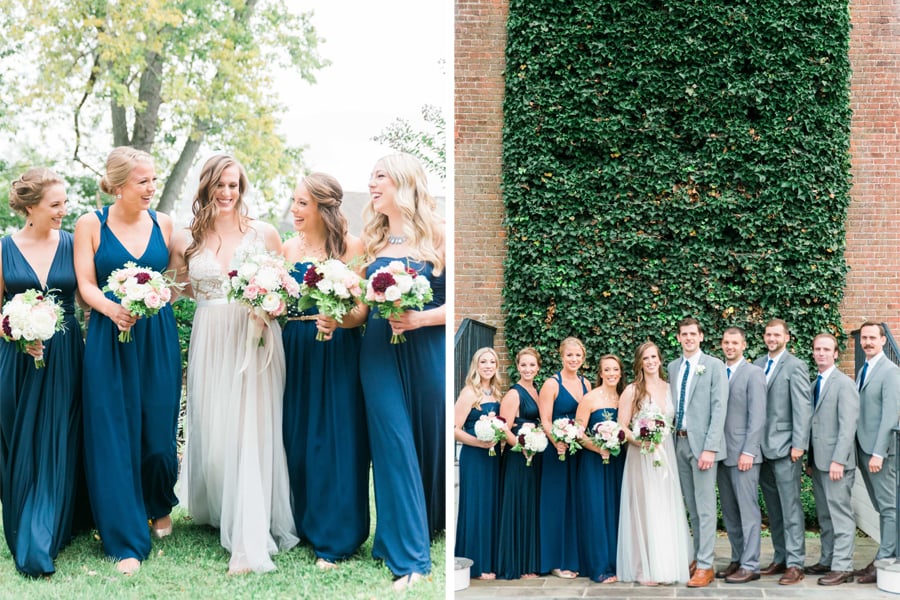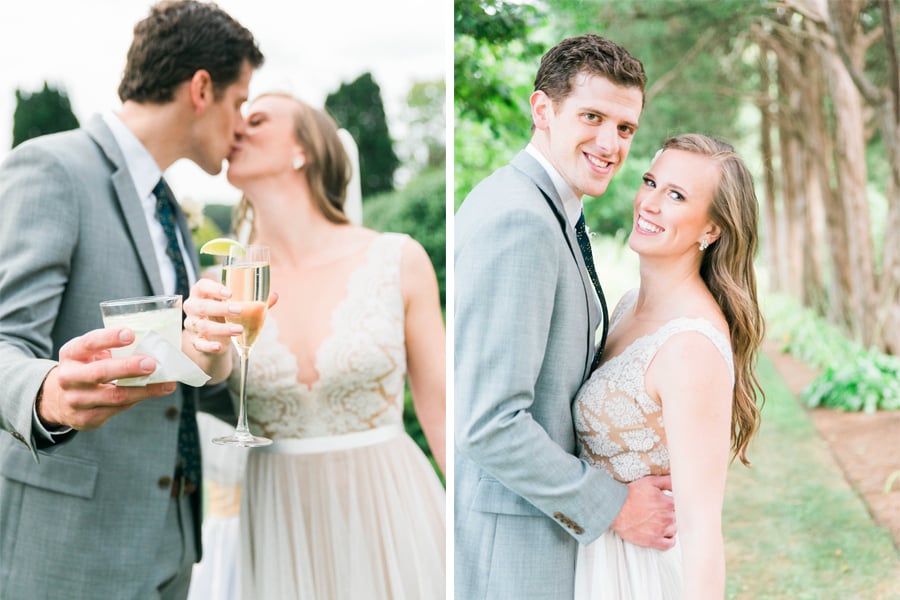 Over six years of dating were long distance, so when they finally were able to move in together, Carly was so excited she went out to buy celebratory cupcakes. When she arrived at home at their apartment, she was disappointed when she looked up at their building to see that the lights were off, meaning he wasn't there yet. But when she opened the door, she found Alex standing in the kitchen. Getting down on one knee, he said, "I've been waiting to do this for a long time." Stunned, Carly said, "Obviously, yes!"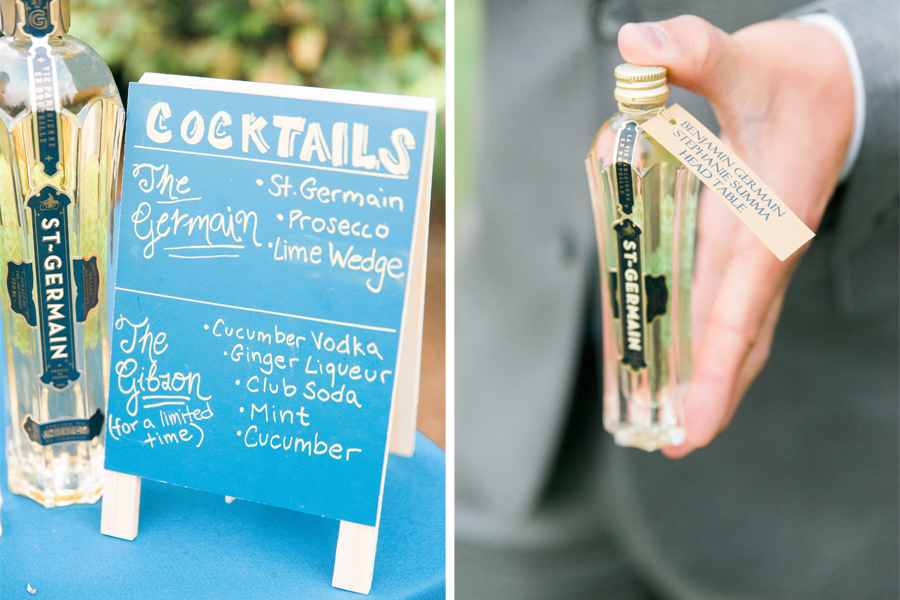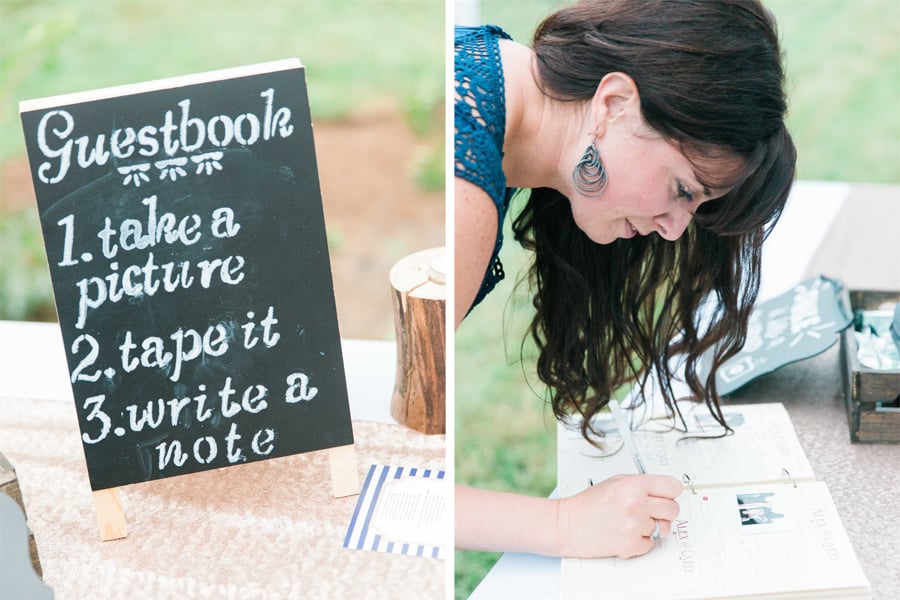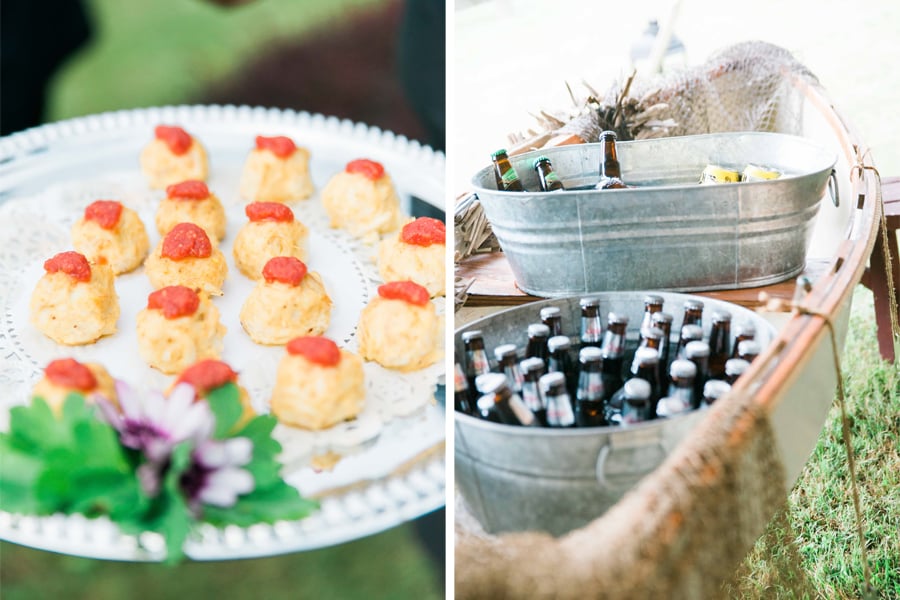 Ten months later, Carly and Alex married at Knightly, a private property in Easton. As a nod to the groom's family name, the wedding cocktail, "The Germain," was the flavor of the night, while mini bottles of St. Germain served as place cards. Their preppy blue-and-white decor and row boat beer cooler added a preppy, Eastern Shore vibe to their celebration.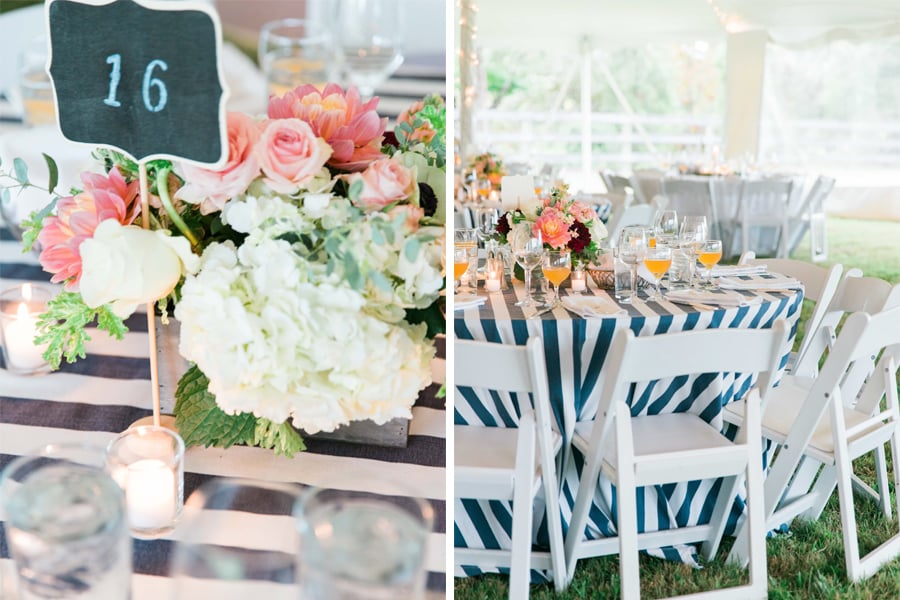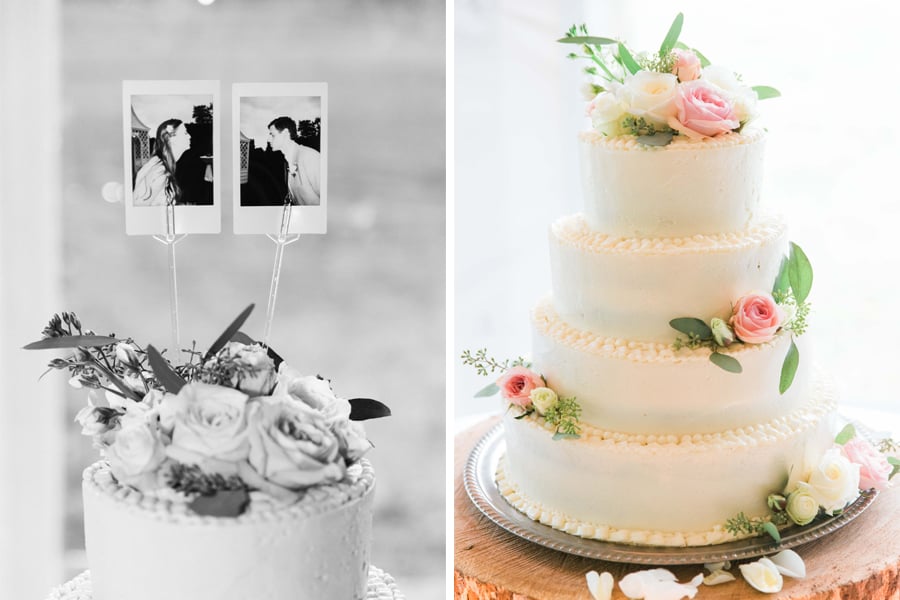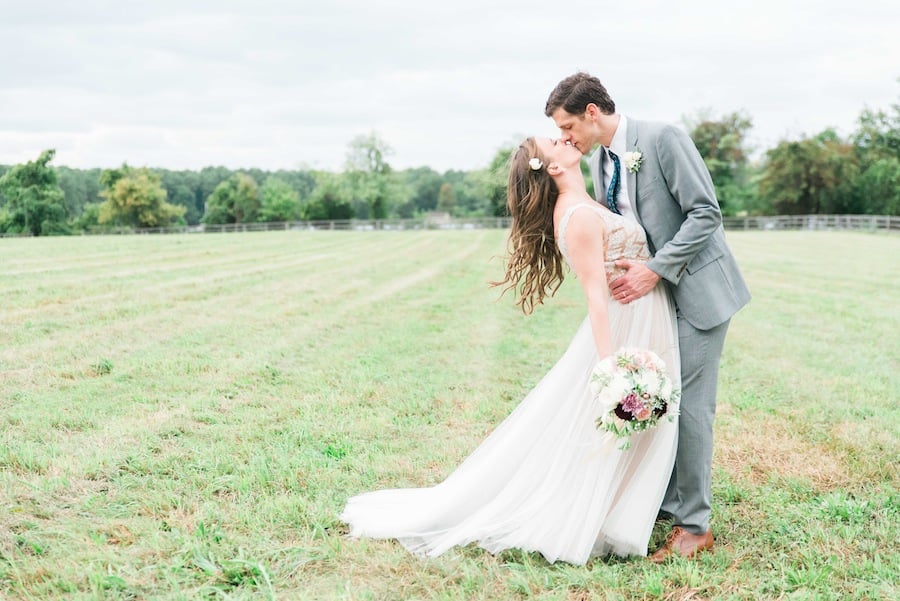 After the polaroid-topped cake was eaten, the bride and groom departed in a 1964 taxi cab for their Key West, Florida honeymoon.
VENDORS
Venue: Knightly (Private Estate) | Photographer: Becca B Photography | Bride's Gown: Watters, Cristina's | Groom's Attire: J. Crew | Hair Dresser: Melanie Torre | Makeup Artist: Shirin Ratner, Makeup by Shirin | Florist: Seaberry Farm | Caterers: Peach Blossom Events | Transportation: Gene's Limousine | Music/Entertainment: Black Tie Entertainment | Invitations: Wedding Paper Divas
Want some help making your nuptials stand out from professional event planners? Start with our list of recommended local event designers and planners.