Springtime is truly when DC is in its prime–the blossoming trees, the weather that hasn't turned too hot yet, the gorgeous parks that are no longer covered in snow–and Nina Barcelli and Michael Elliot's engagement photo session with Lisa Ziesing for Abby Jiu Photography took advantage of all of these elements. Take a look through through their stunning portraits, taken in Georgetown town and beneath the flowering trees in Constitution Gardens.
Like B&G on Facebook | Follow B&G on Instagram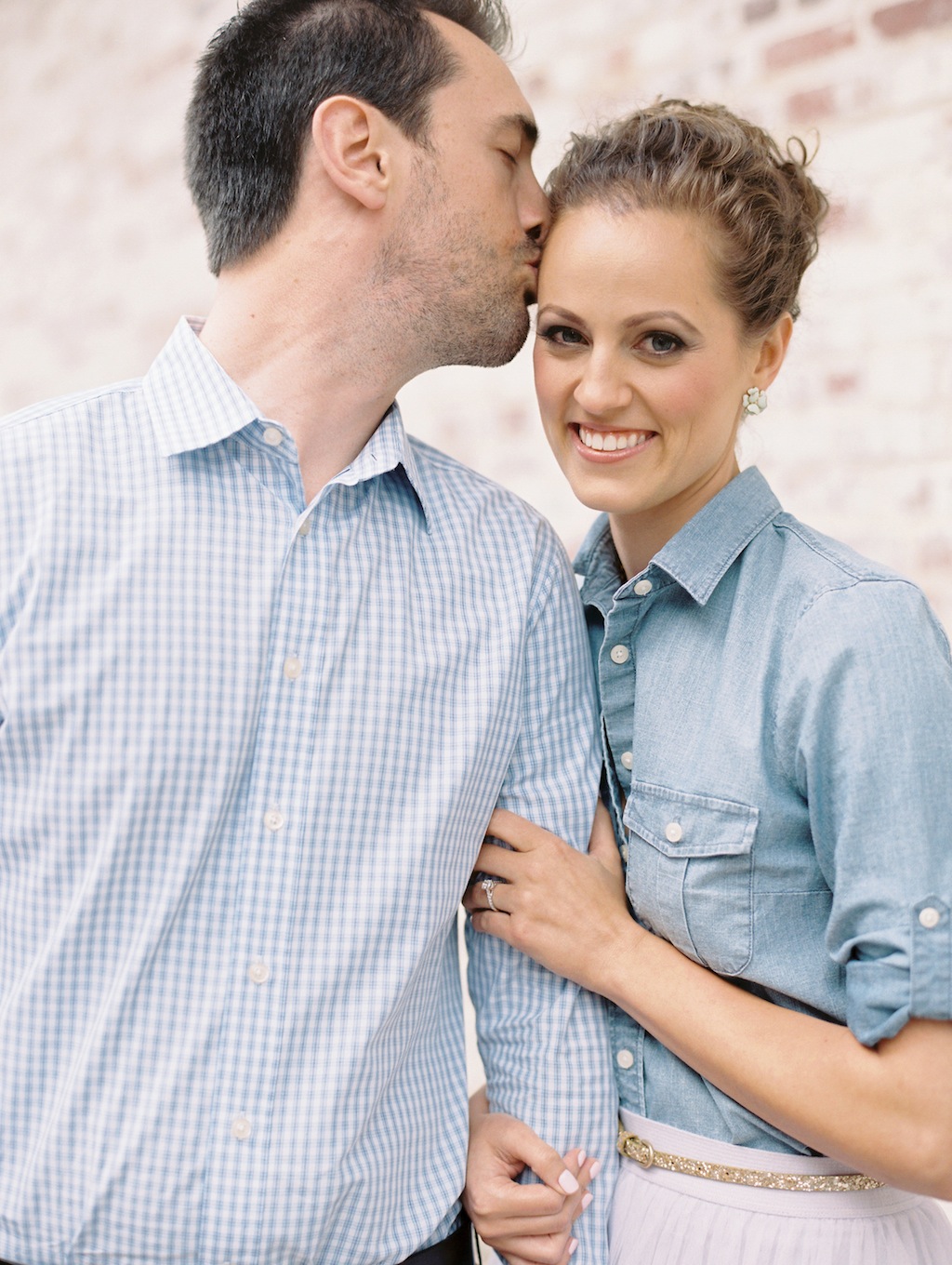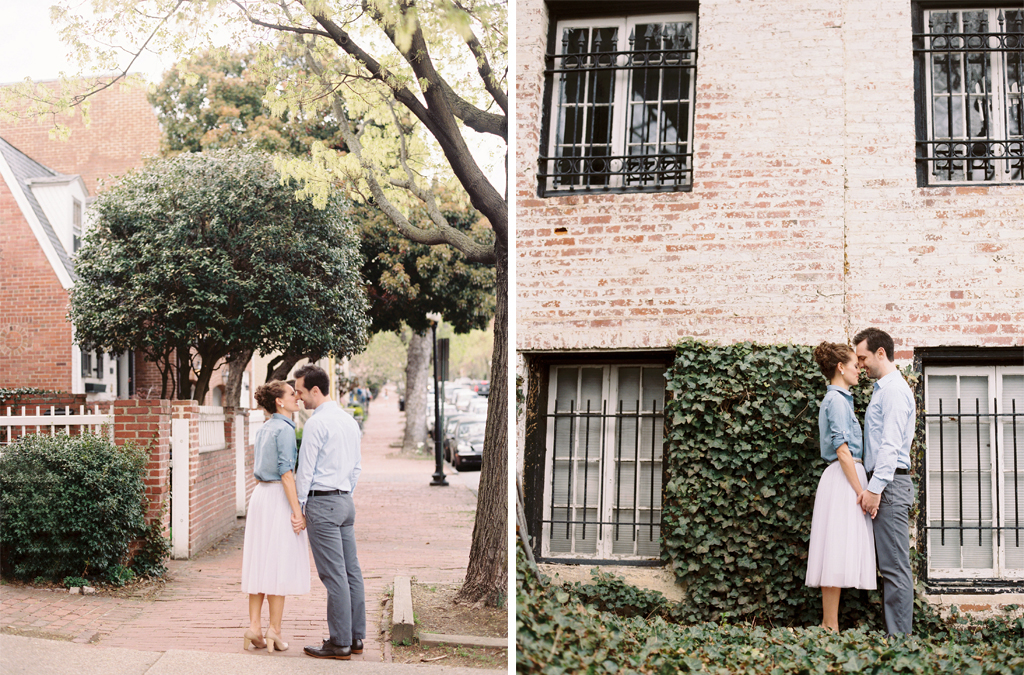 When the flirty waiter—who wasn't serving their table—started chatting Nina up when she was with her friend at La Tasca in Chinatown, Nina's first reaction was to roll her eyes. But when she returned to the restaurant a week later with another friend and the same waiter approached her again and even remembered her name, she decided to give him a fair chance. She agreed to go on a date with Michael, and although his cheesiness—kissing her on both cheeks the moment he saw her and telling her she was beautiful—at first came off as over-the-top, throughout the date, Nina saw that Michael's exuberance was completely genuine.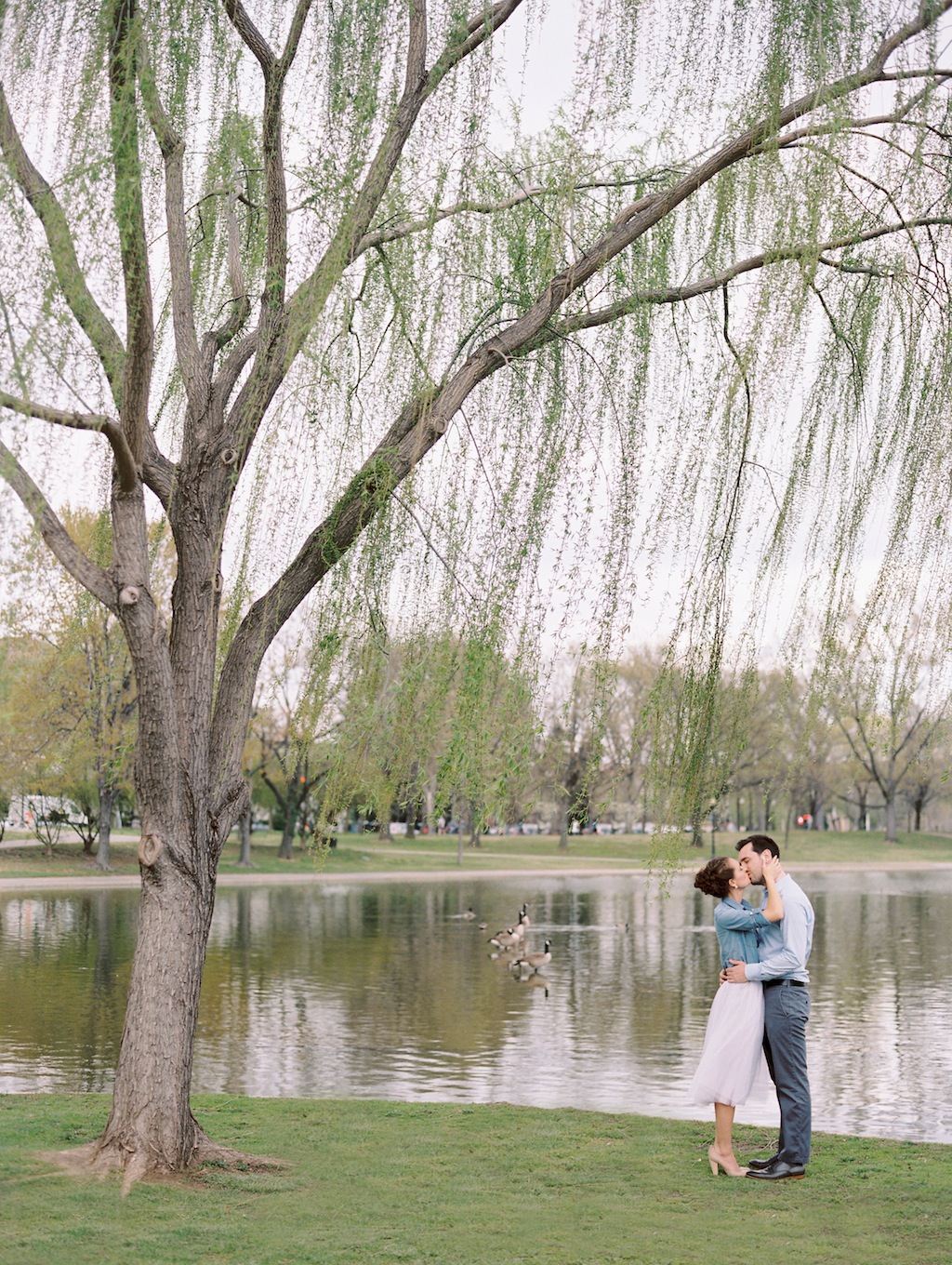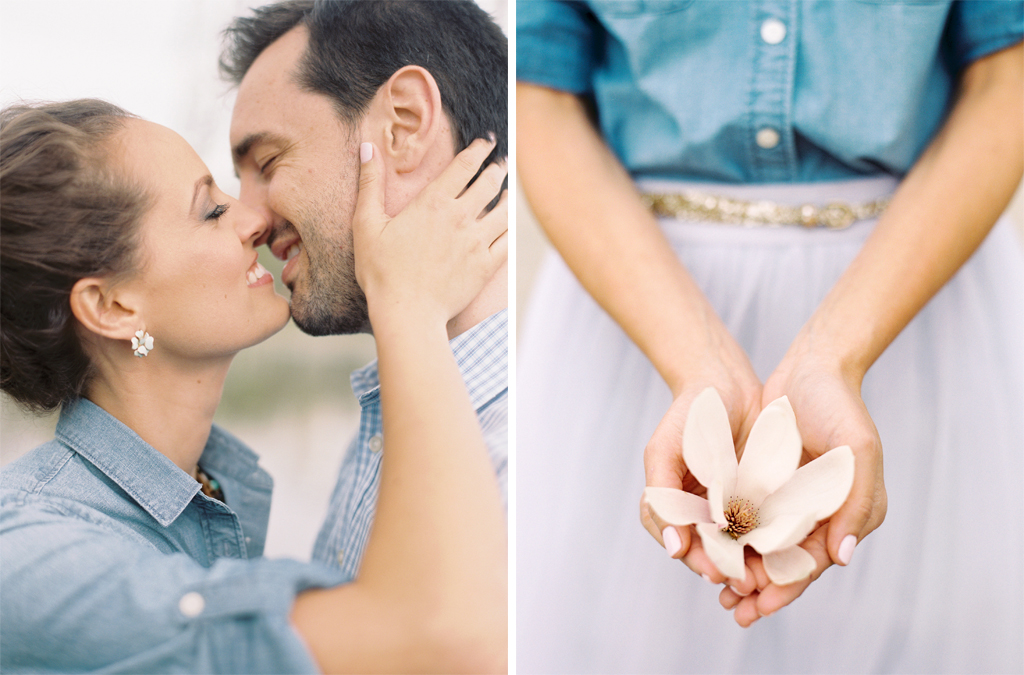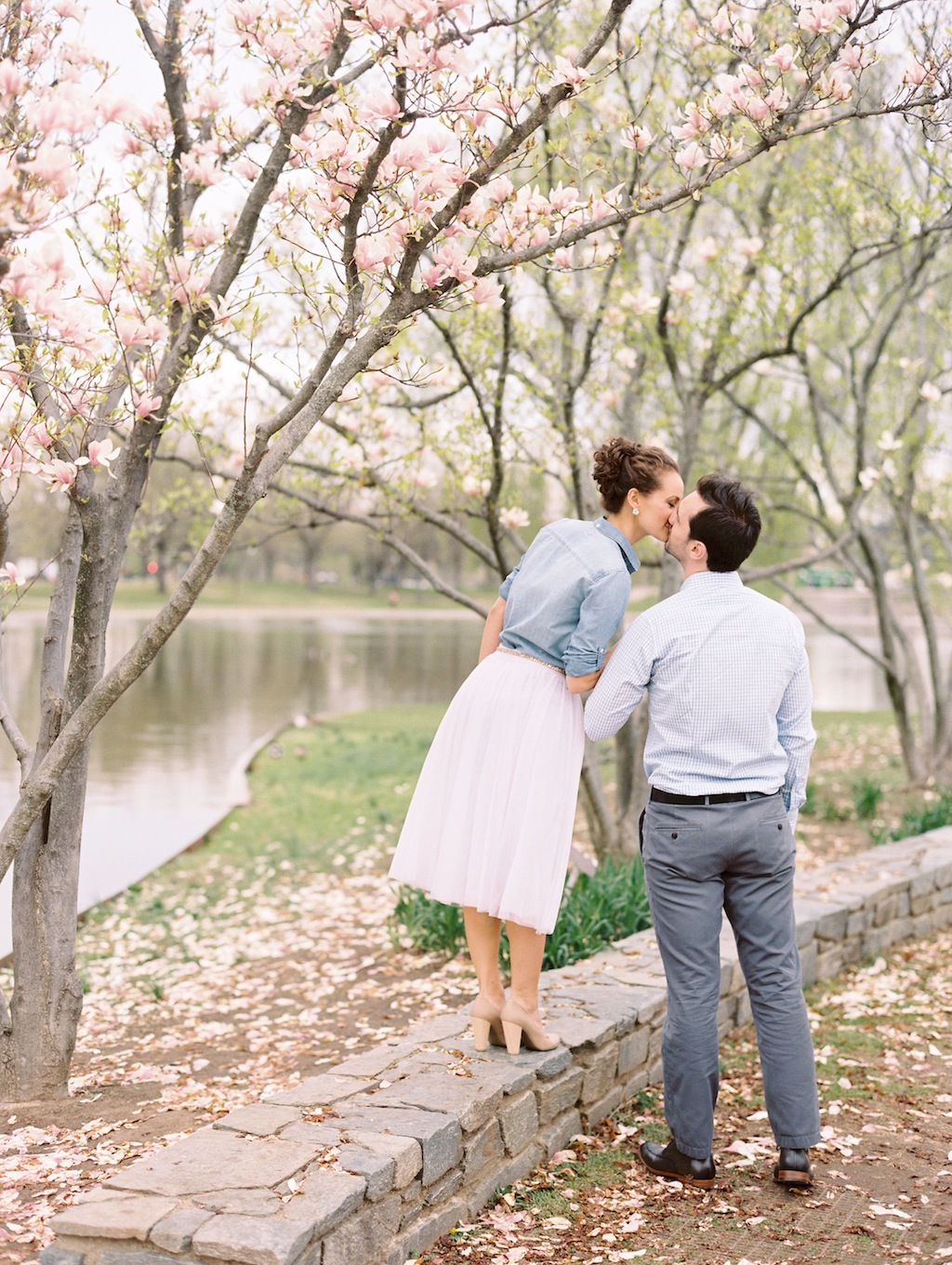 A shared sense of humor kept the romance alive for a year, after which they decided to just be friends. But like a Ross and Rachel love story, they moved in together–as platonic roommates at first–and soon realized that they were more than just close friends.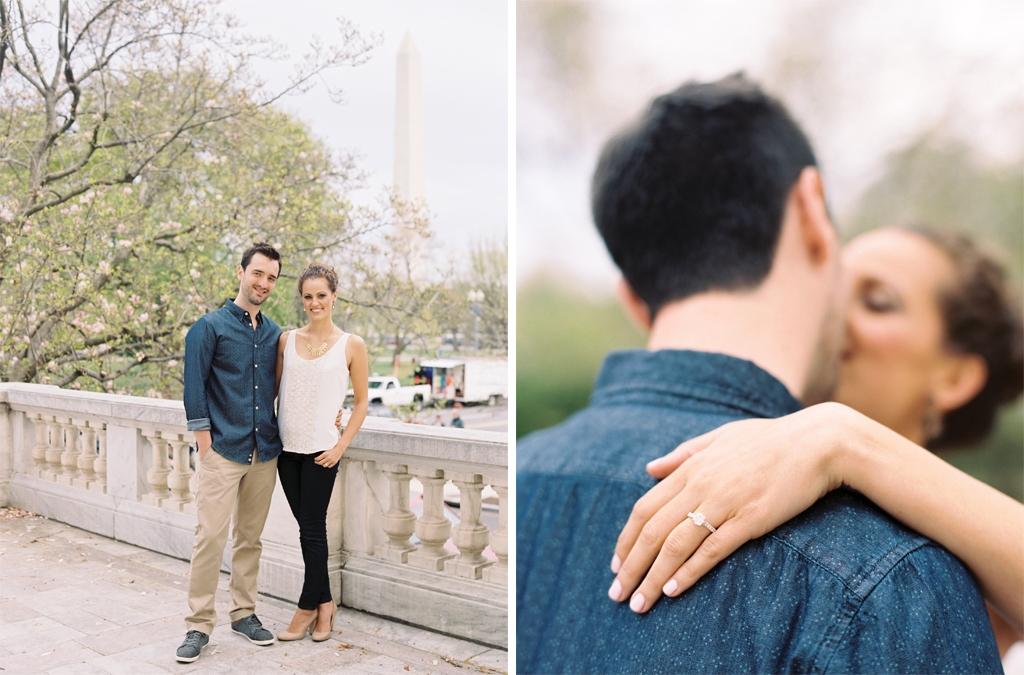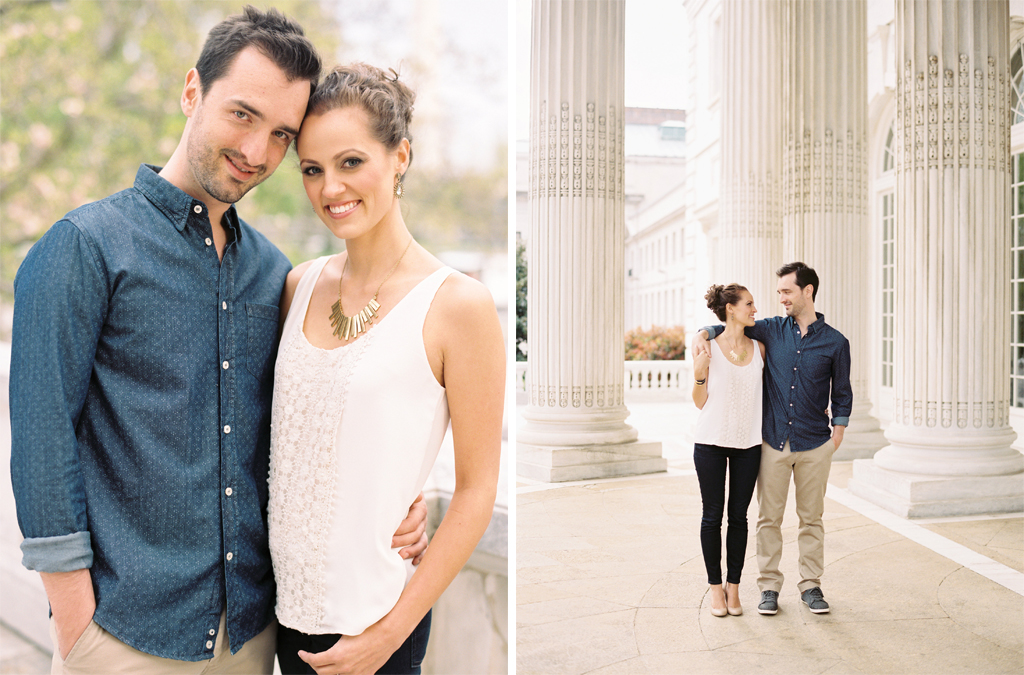 During Pride week in DC, Nina and Michael were headed to the parade when Michael suggested they take a detour to Constitution Gardens. Though it was crowded with children, Michael found a quiet spot beneath a willow tree, the Washington Monument visible in the background. When he suggested that they take a photo together there, Nina laughed at the touristy-ness of it all, but she played along. She ran over to pose by the tree, and when she turned around, Michael was on one knee. Completely stunned, she said yes, and they spent the next several minutes crying happy tears and calling their families. They went to dinner with friends, who, not having been warned of Michael's plans, were overjoyed when Nina announced at the table, "We have news."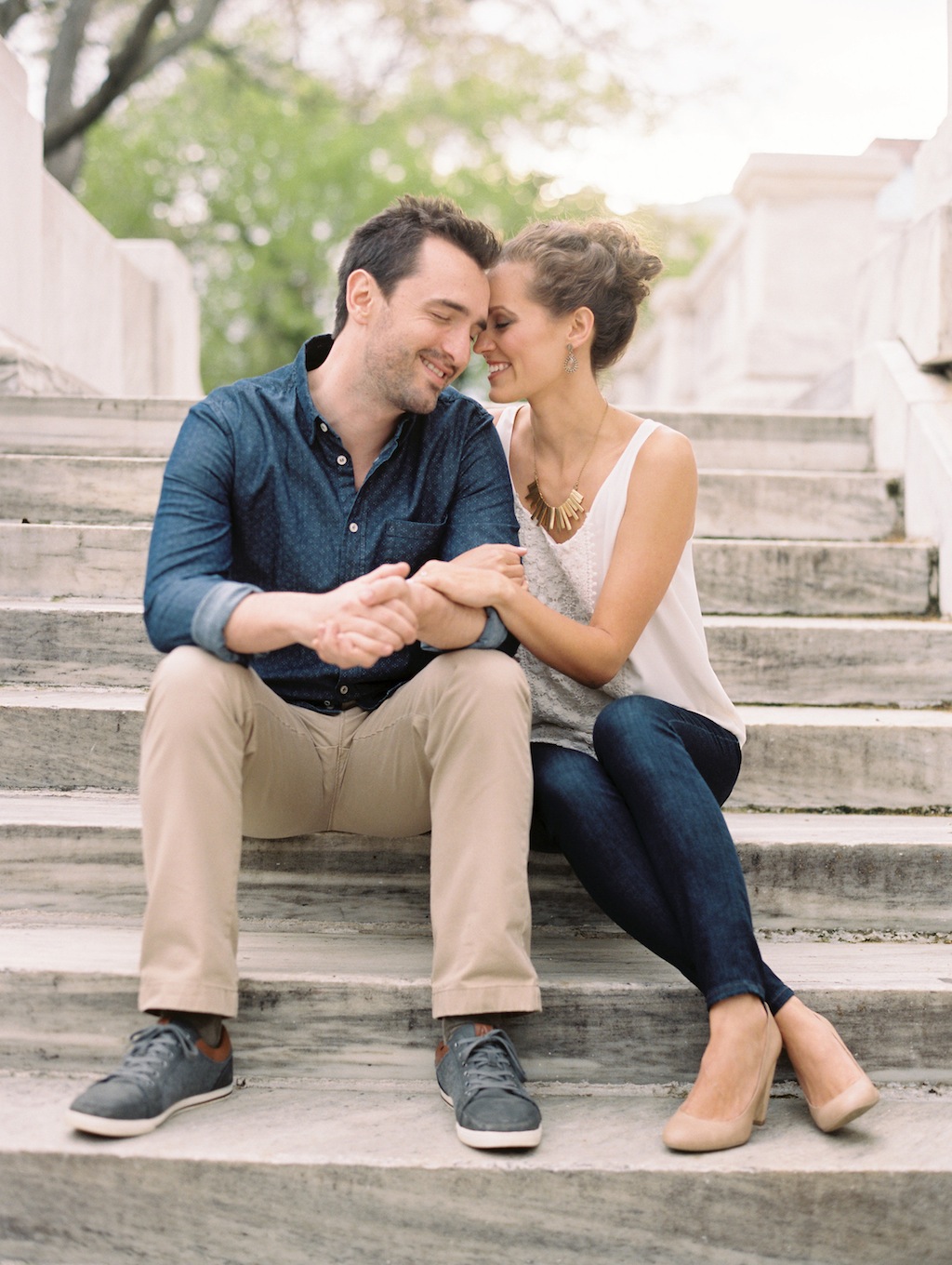 For their engagement photos with Lisa Ziesing for Abby Jiu Photography, Nina and Michael returned to the site of the proposal, Constitution Gardens. The blossoming trees made for a stunning backdrop for their romantic portraits, as did the brick-lined streets of Georgetown, where they snapped a few shots at the beginning of their session. Nina and Michael married on July 10, 2015 at the Four Seasons.