Pink has long been a favored color for weddings, and with good reason. Who could turn down the soft, romantic blush color that runs all throughout Katherine Tung and Doug Haven's stunning wedding at Meridian House? From the floral bridesmaid robes to their pink gowns to the macaron favors, all of the pretty pink accents were captured by Julie Lim Photography.
Like B&G on Facebook | Follow B&G on Instagram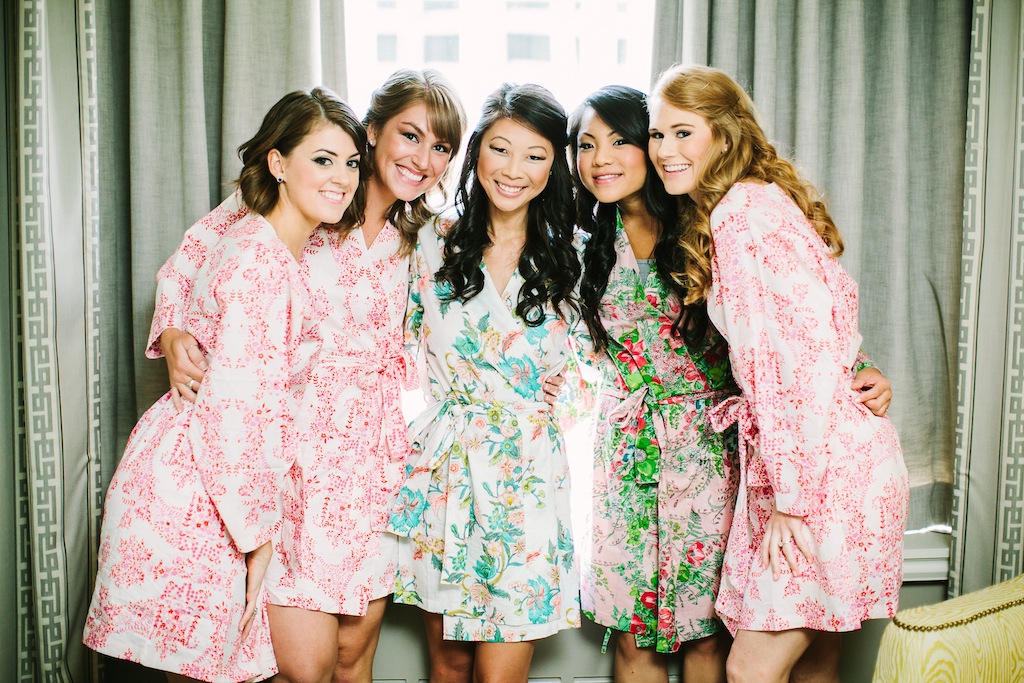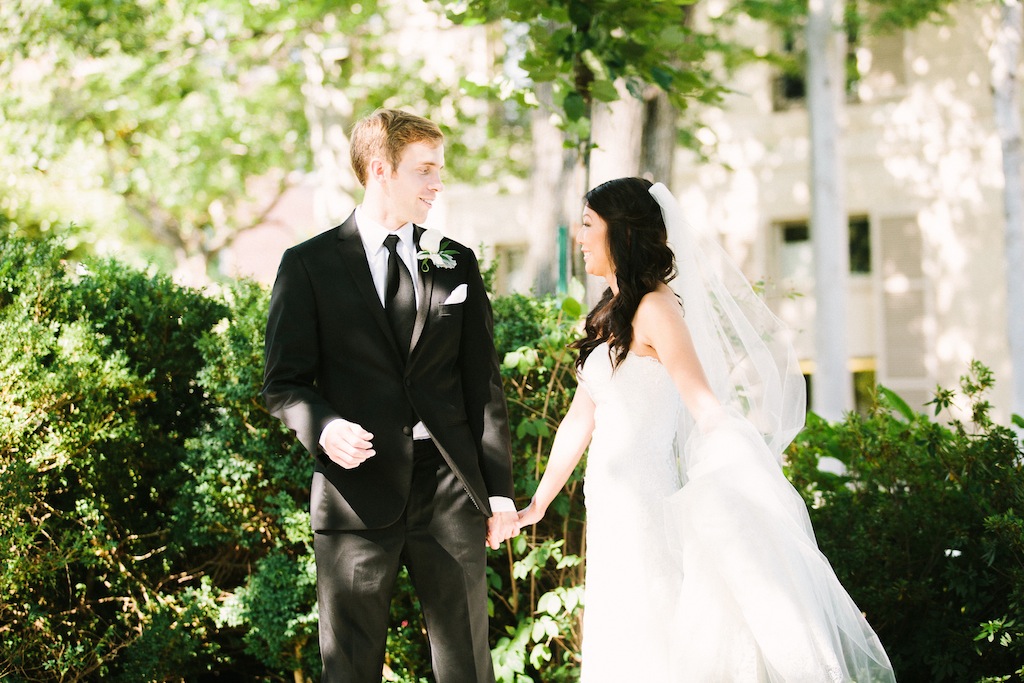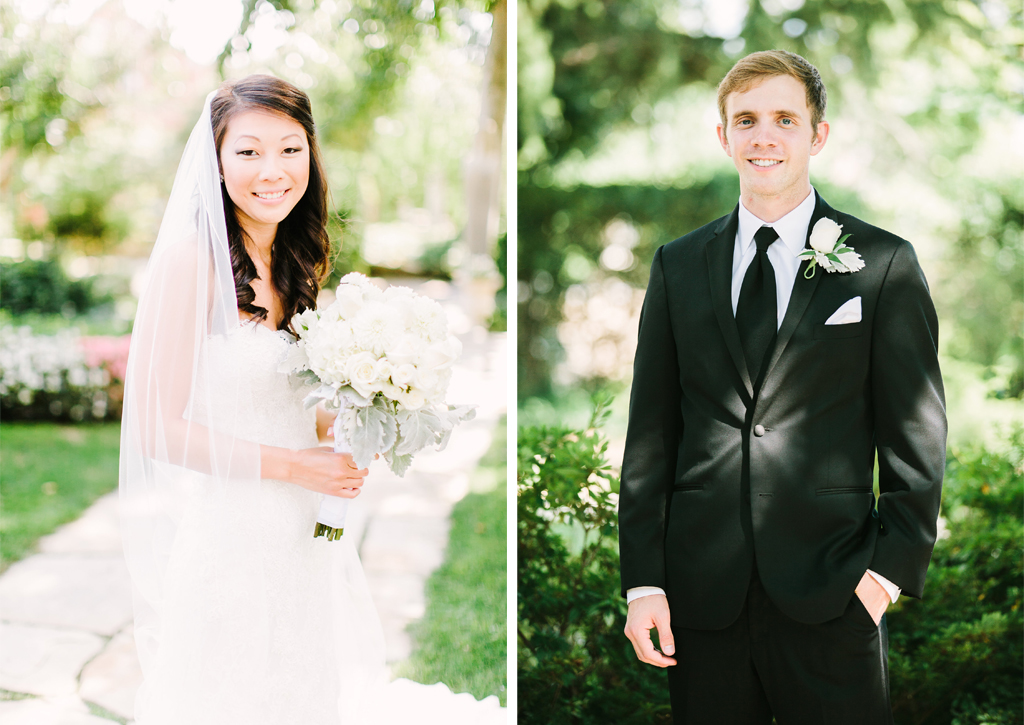 Katherine and Doug met their sophomore year of high school when they were both members of the high school band. Though it took a year for them to begin dating, his sense of humor and her honesty and intelligence formed a quick bond between them. They went on a first date to an Italian restaurant, and during junior year, they became a couple.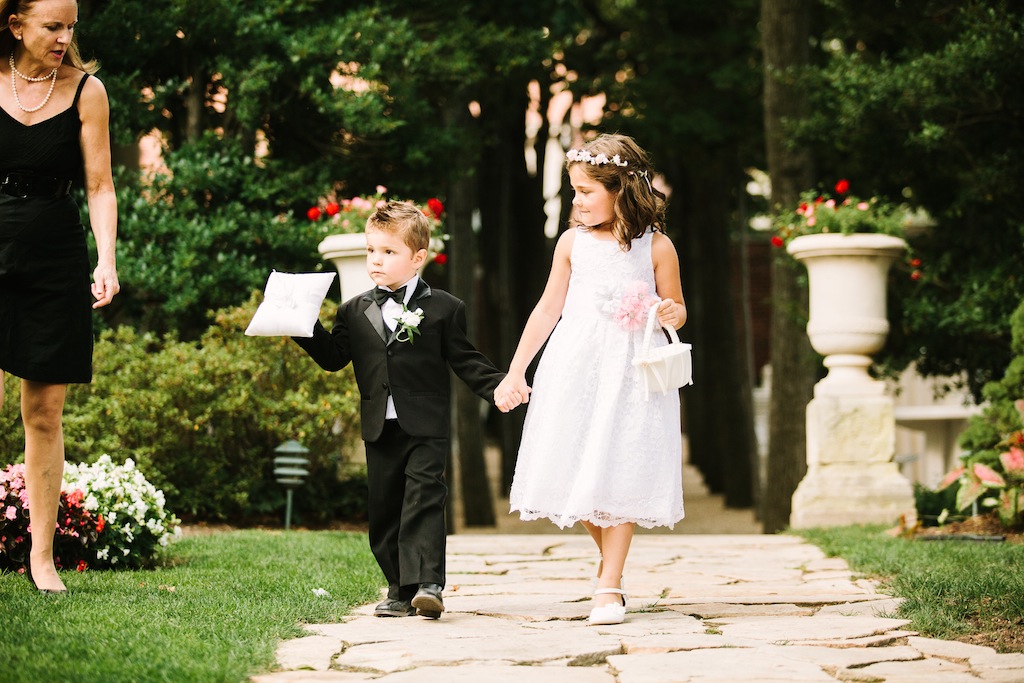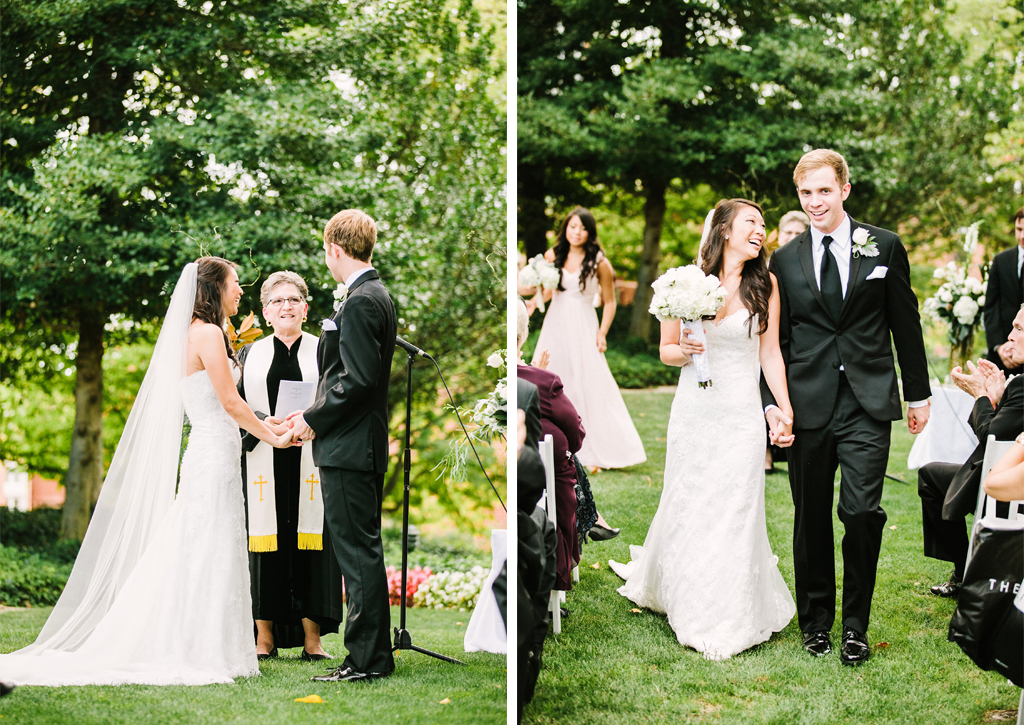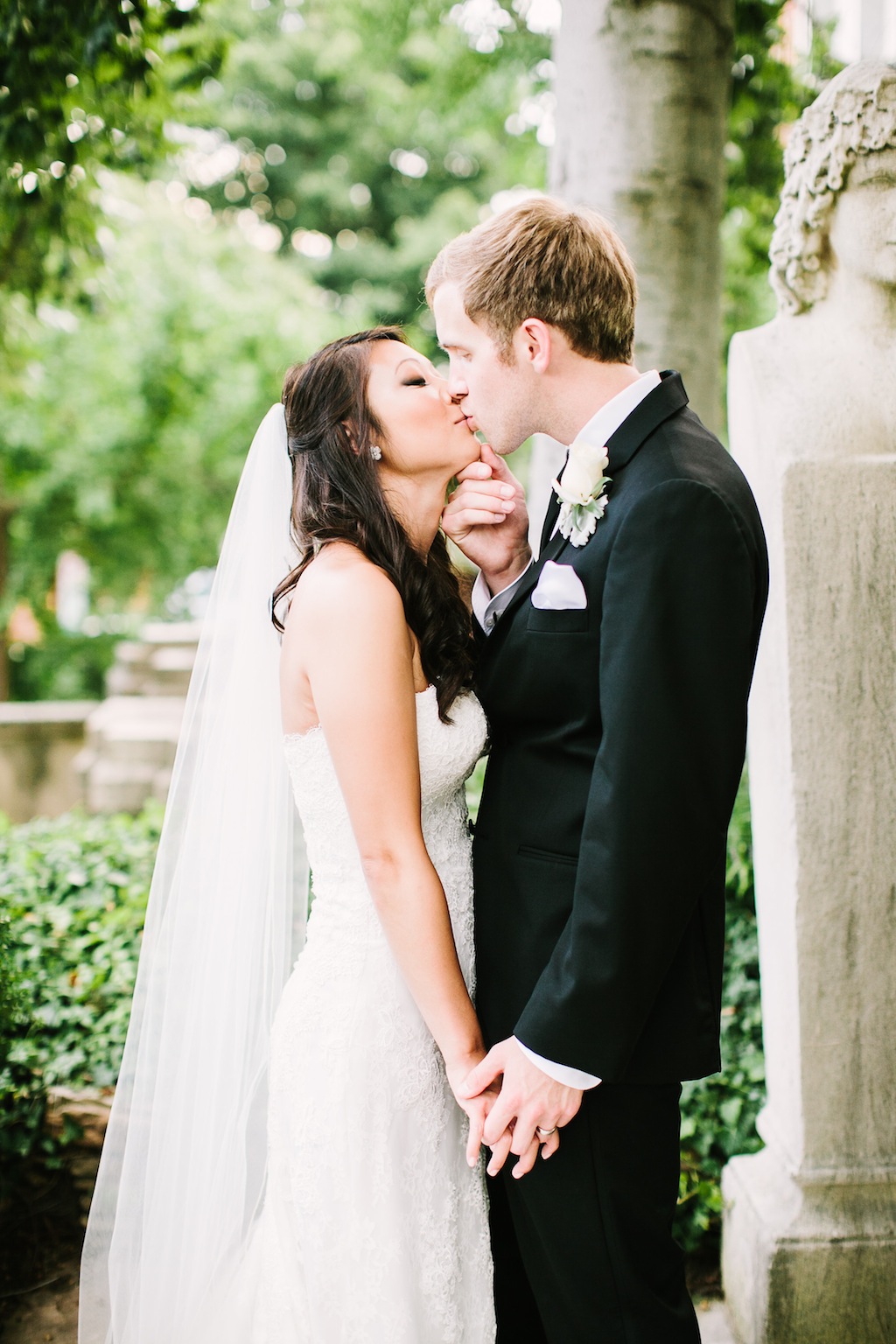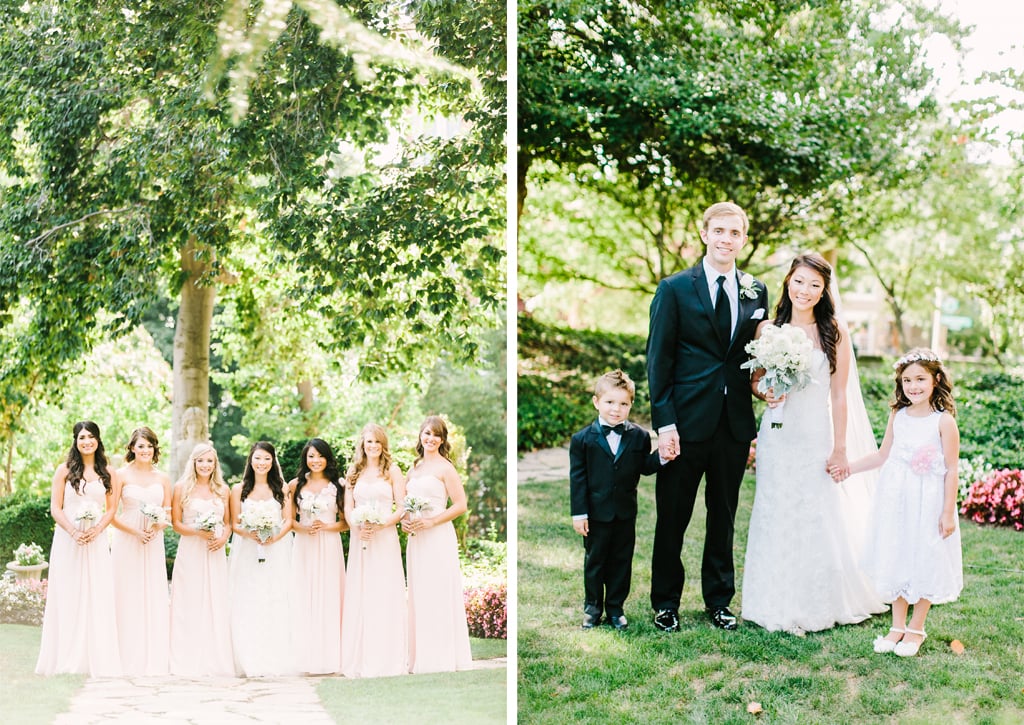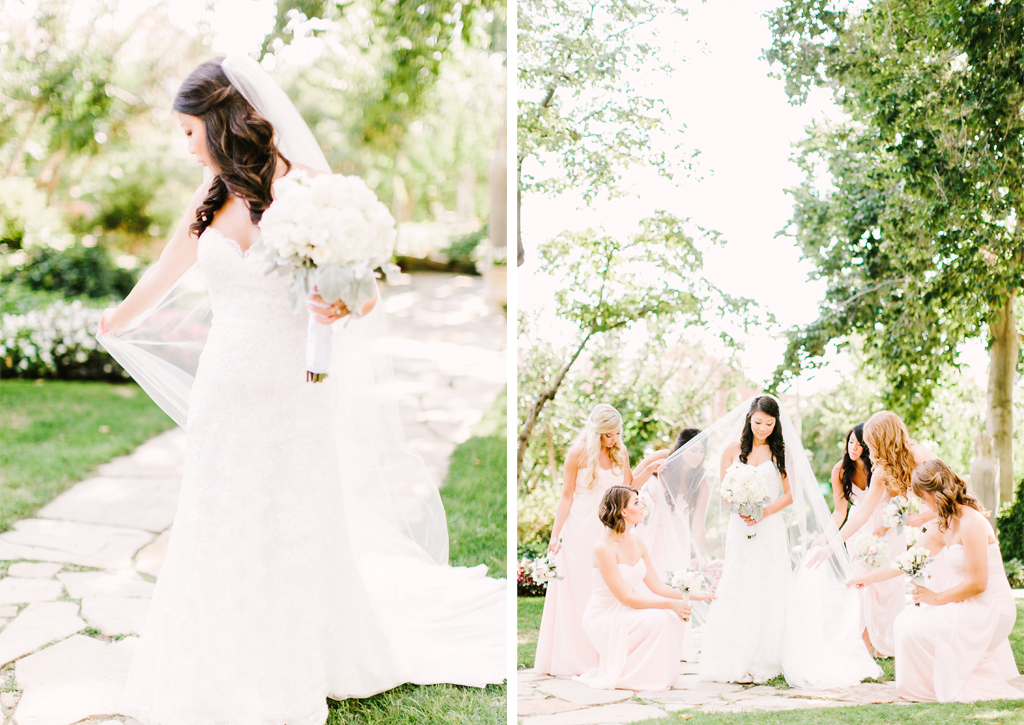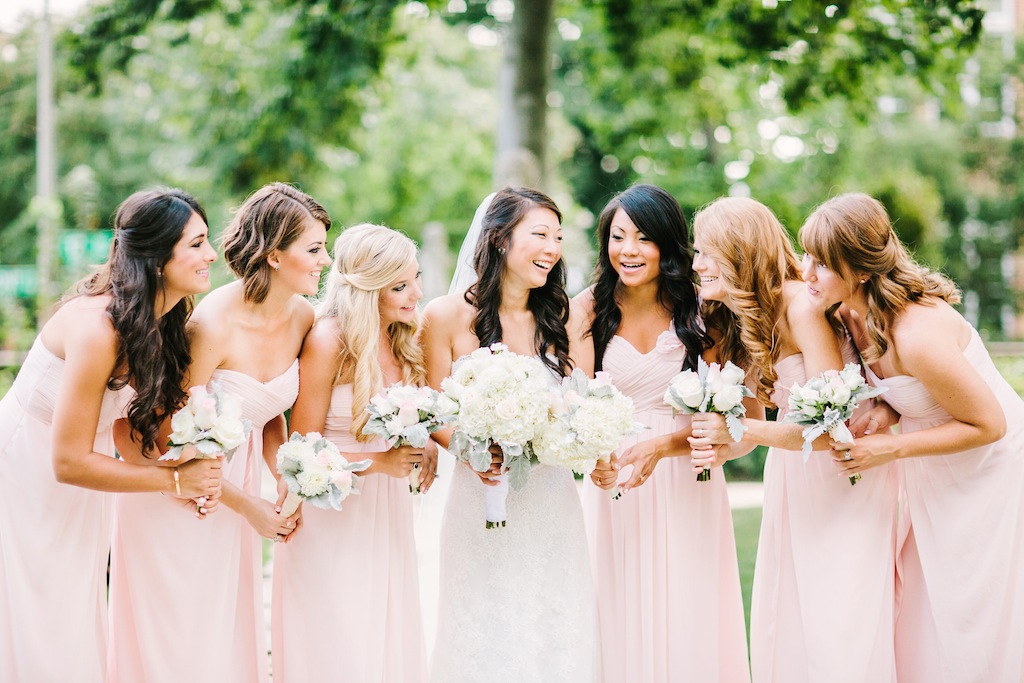 They continued dating as they graduated and went on to separate colleges, followed by a masters degree for him and a law degree for her. They'd dated nine years and brought a chocolate lab named Sophie into their lives when Doug made plans to propose to Katherine on her birthday. He was so eager, however, that he popped the question a day early after sending her on a scavenger hunt around her childhood home.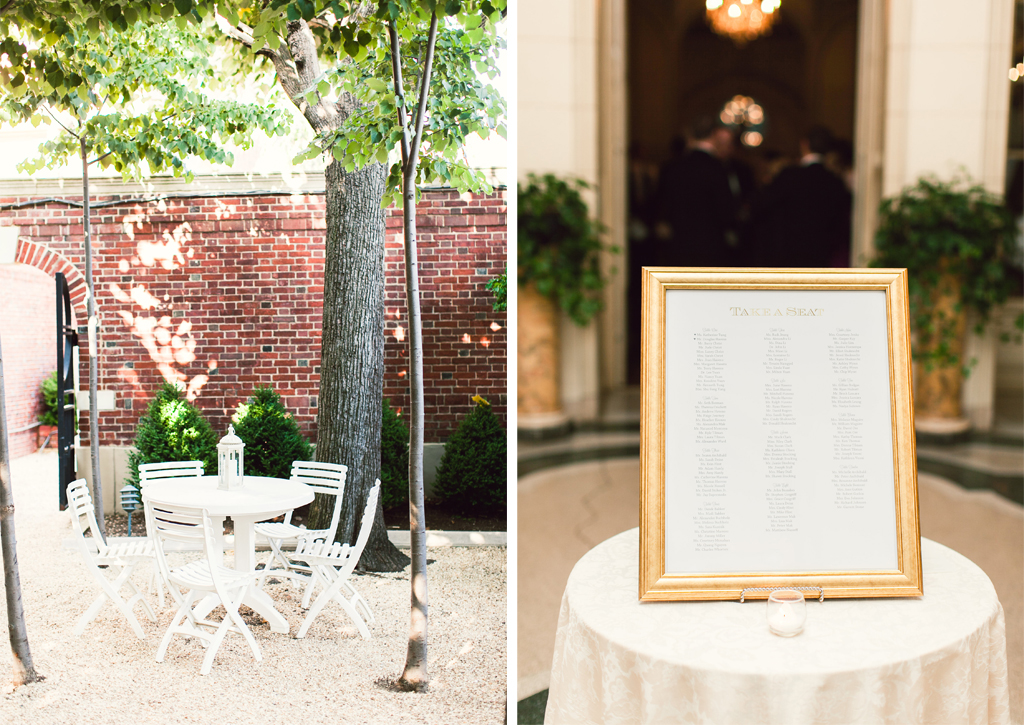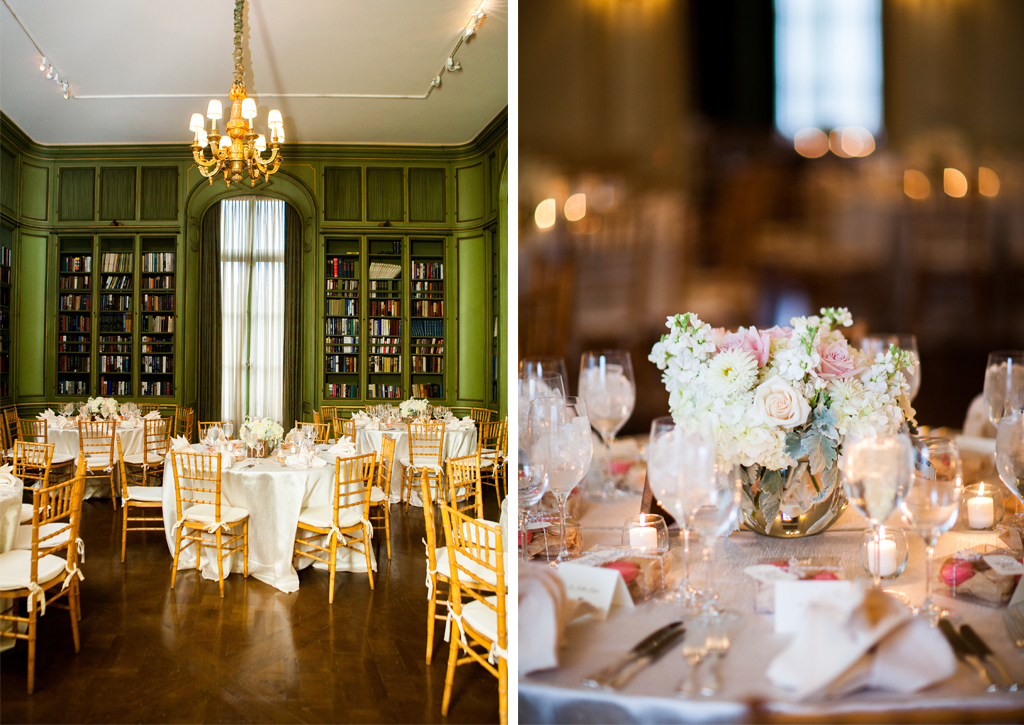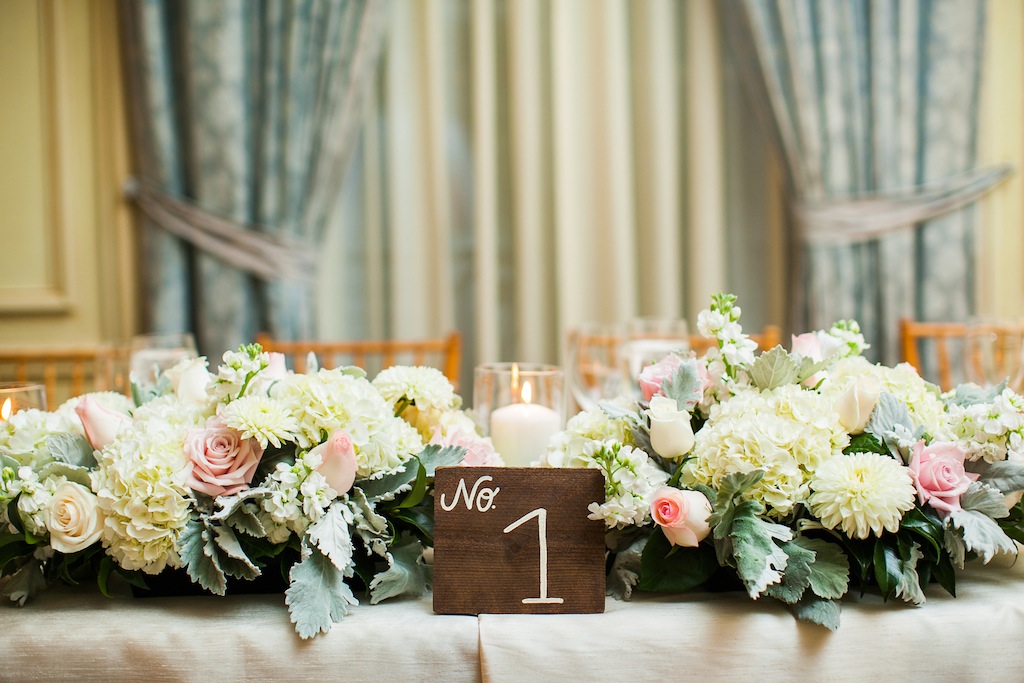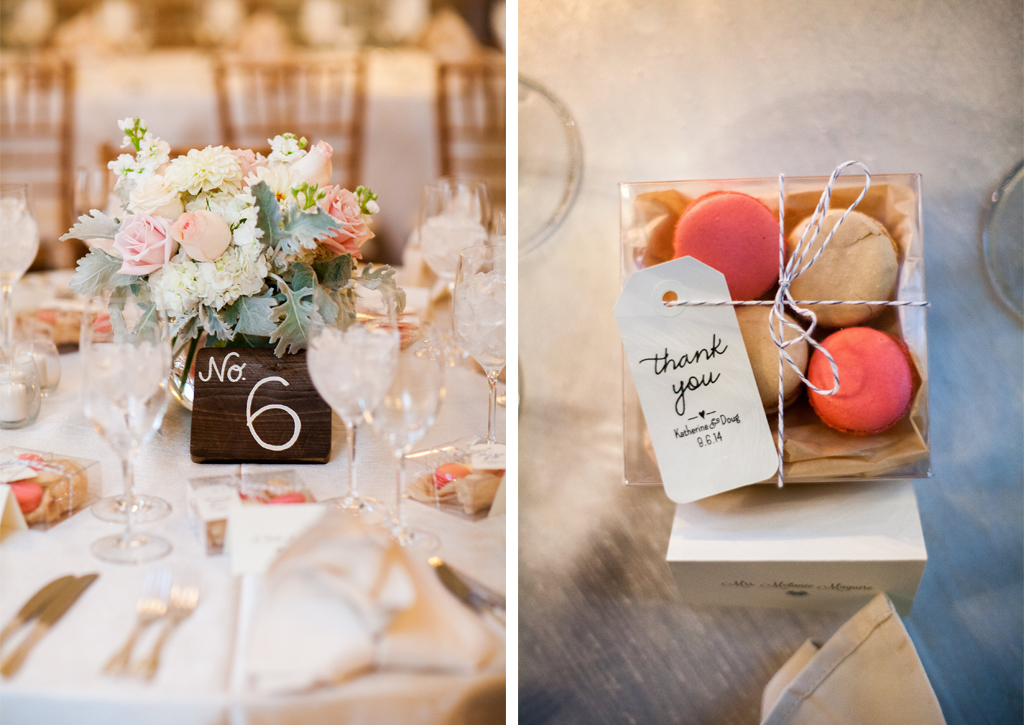 Their wedding on September 6, 2014 took place a few weeks after their ten year anniversary together. They planned a classic outdoor ceremony at Meridian House filled with blush accents, followed by an indoor reception, featuring a live band that got all of the guests on the dance floor doing a conga dance around the room.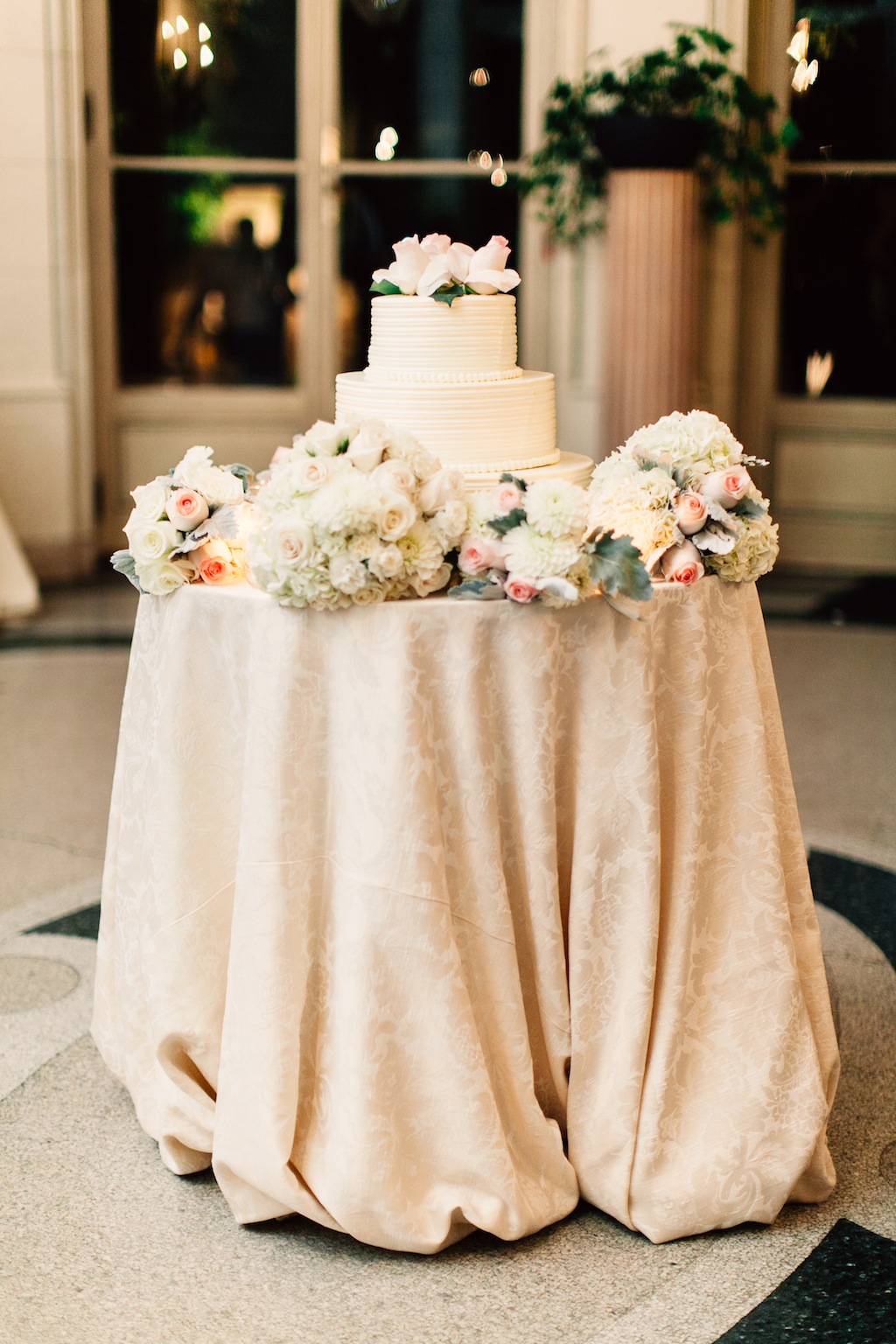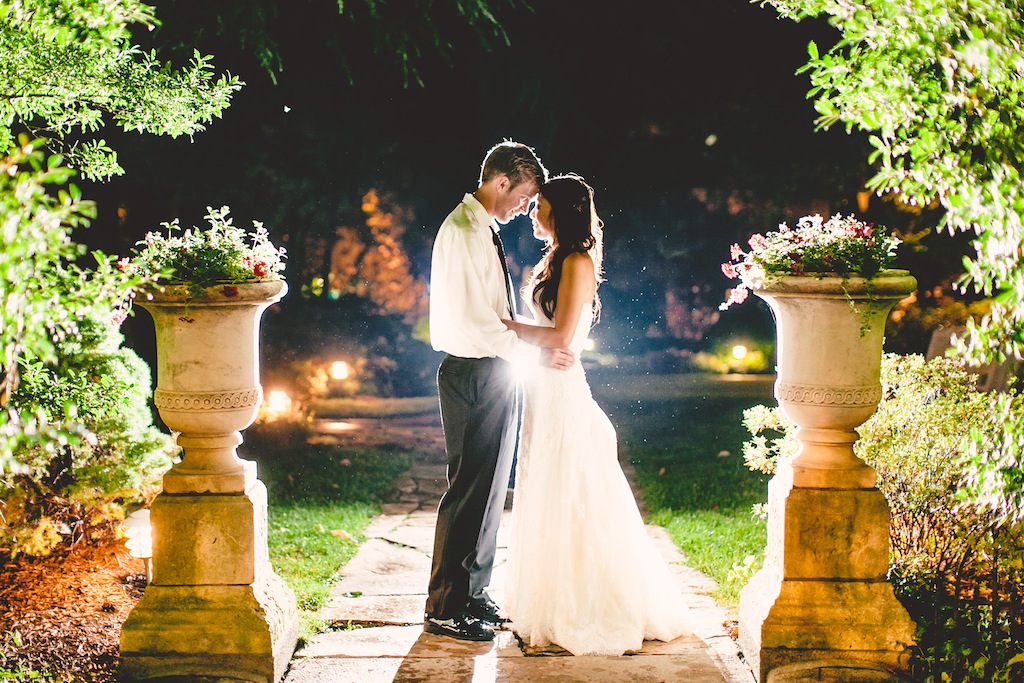 At the end of the night, the bride and groom left beneath a shower of sparklers for their Hawaiian honeymoon and sent guests off with macaron favors.
VENDORS
Venue: Meridian House | Photographer: Julie Lim Photography | Bride's Gown: Rosa Clara Two, Hannelore's of Olde Town | Groom's Tux: Men's Wearhouse | Hair Dresser: Julie Kittayapison | Makeup Artist: Morgan Monkou, Premiere Makeup & Hair | Catering & Cake: Windows Catering | Florist: Flowers & Plants | Transportation: RMA | Music/Entertainment: Doctor's Orders, Fred Lieder, Bialek's Music | Stationary: Sarah Reed, Dodeline Design | Officiant: Sandi Rogers | Rings: Dominion Jewelers | Bridesmaid Dresses: Bill Levkoff, Hannalore's of Olde Town | Getting Ready Robes: Plum Pretty Sugar
Want to find the perfect venue for your wedding? Begin your search at our list of amazing venues in the DMV.