It's amazing that an under-45-minute drive from downtown DC can land you in the gorgeous Virginia countryside that surrounds Trump National Golf Course, and that's something that Sara Salehi and Spencer Ash took advantage of for their classic blush and gold wedding. All of the views, smiles, and details were captured by Astrid Photography in the photos below. 
Like B&G on Facebook | Follow B&G on Instagram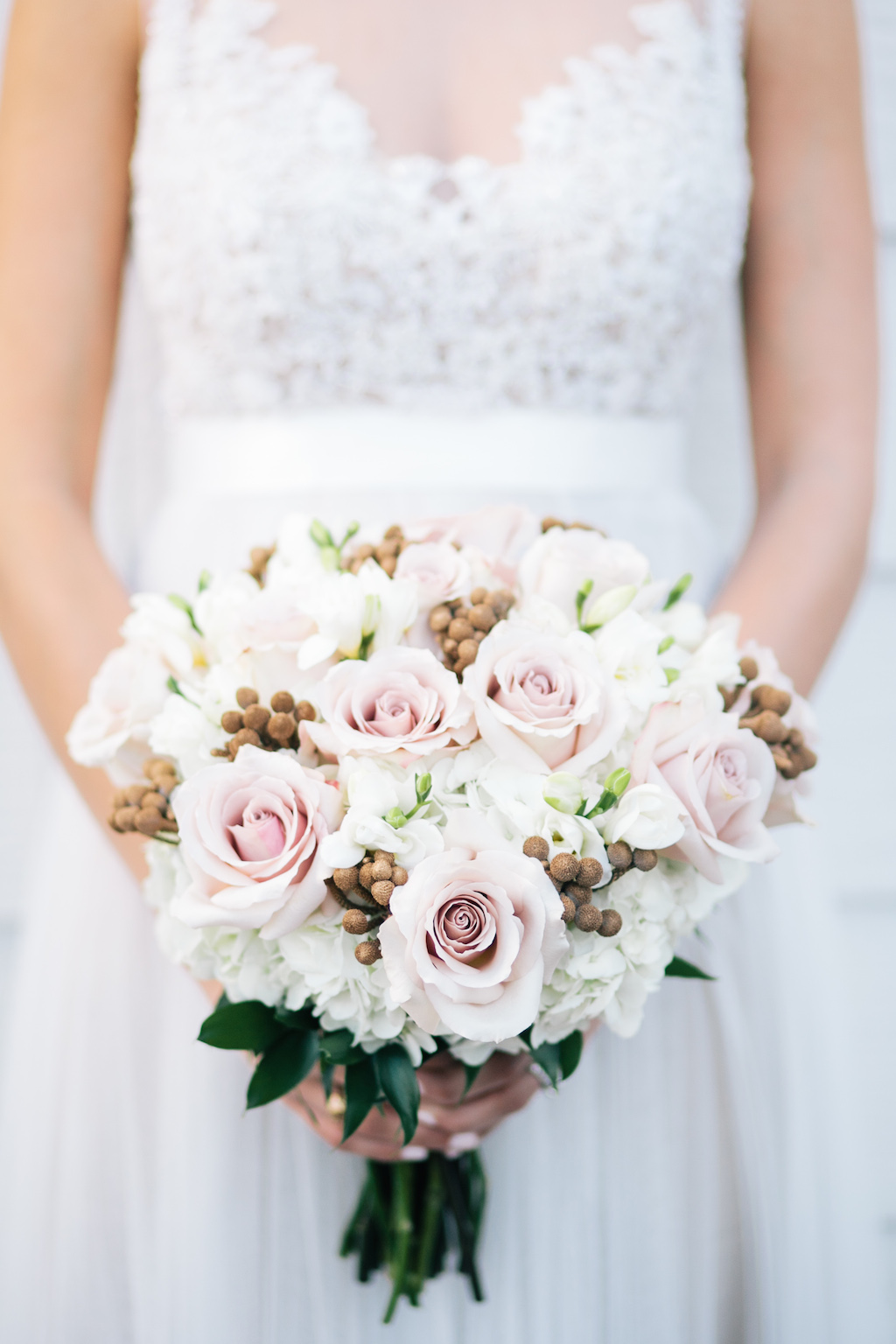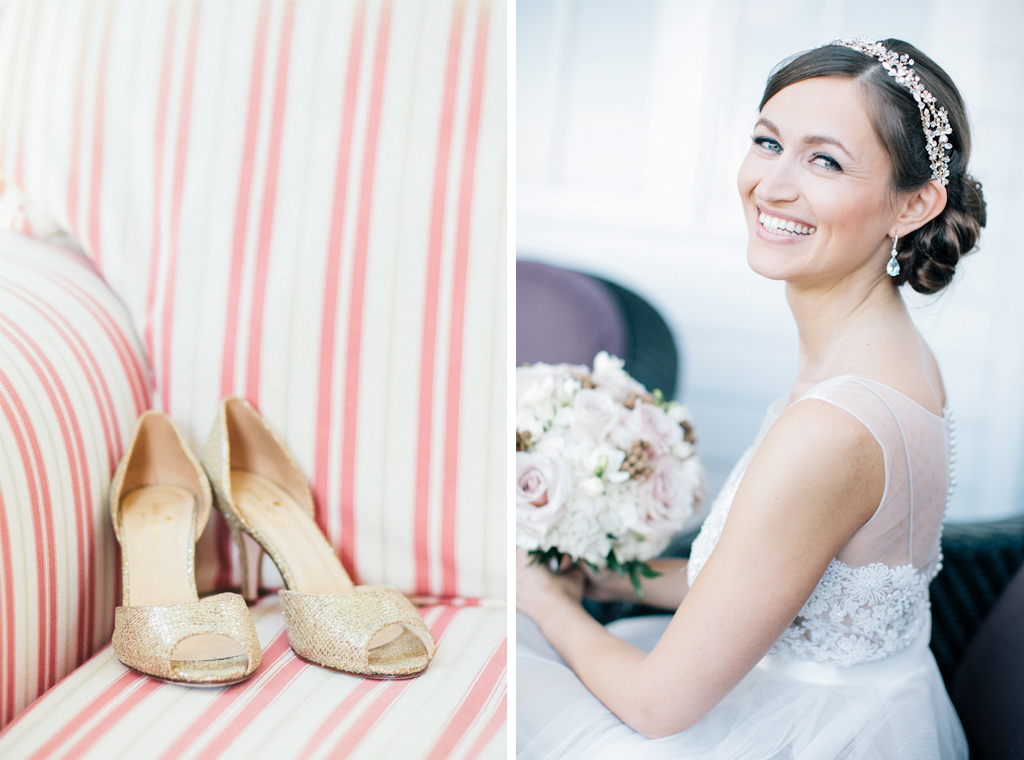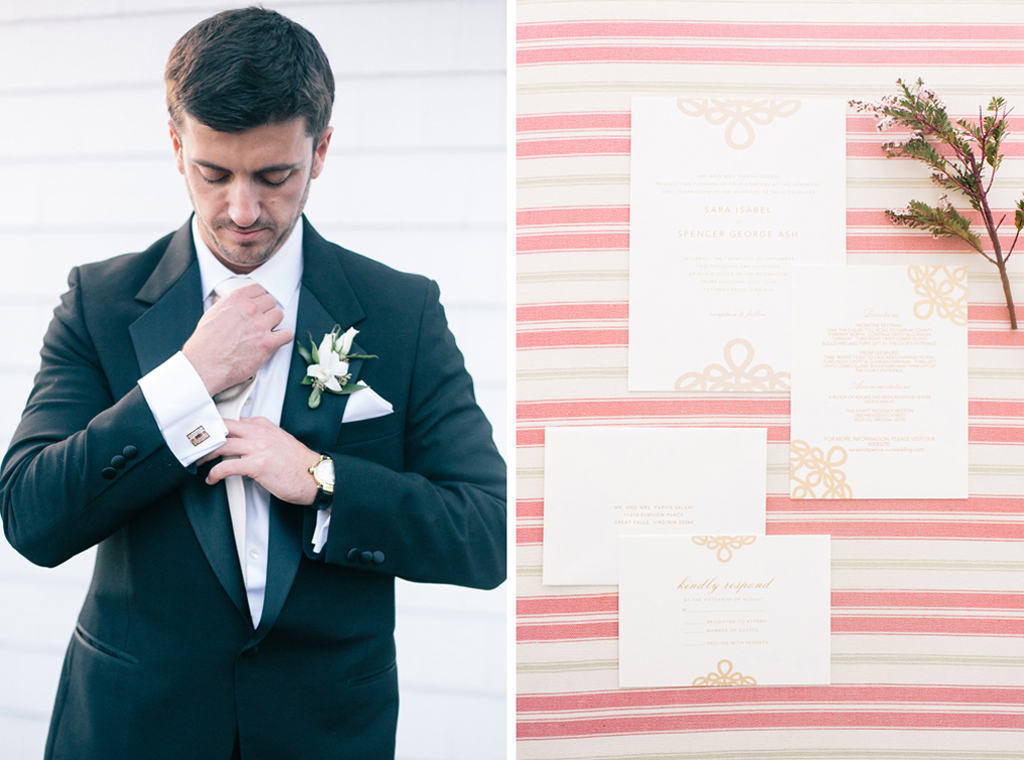 When Mandi—Sara's best friend from high school—met her college friend Ariana's brother, she immediately had a feeling that he and Sara would hit it off. It took a couple of years for their paths to cross, however, as Sara finished undergrad and headed off to law school in Columbia, South Carolina. When Mandi and Ariana invited Sara on a trip to Charlotte to visit Spencer, Mandi's brother, one weekend, Sara decided to tag along. Of meeting Spencer, Sarah says, "I drove up for the weekend that Friday and my friend was right–we definitely hit it off!"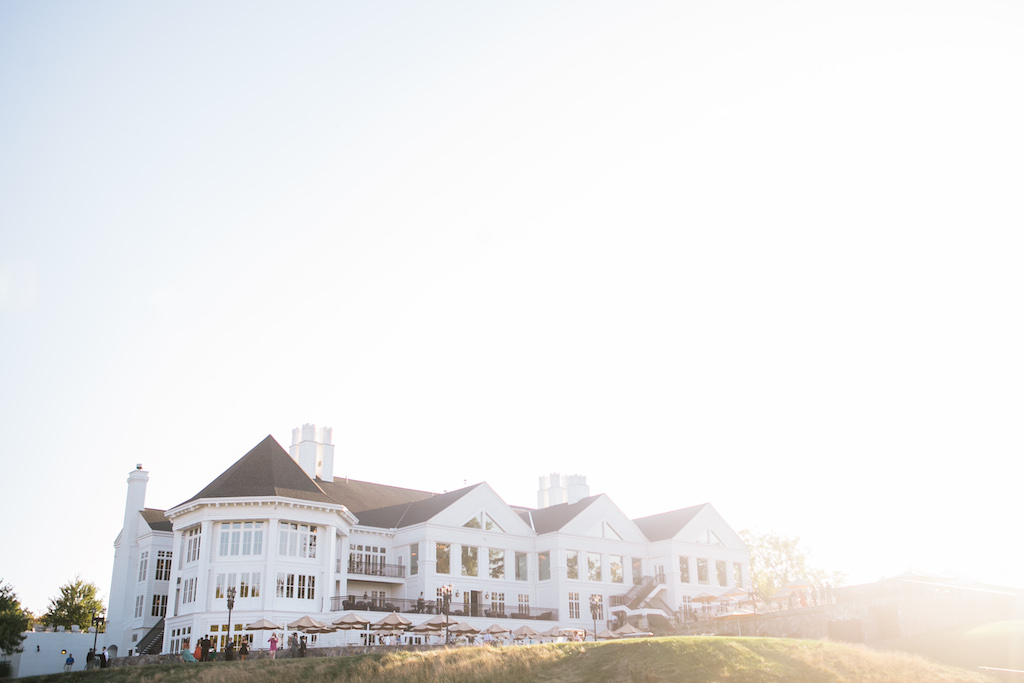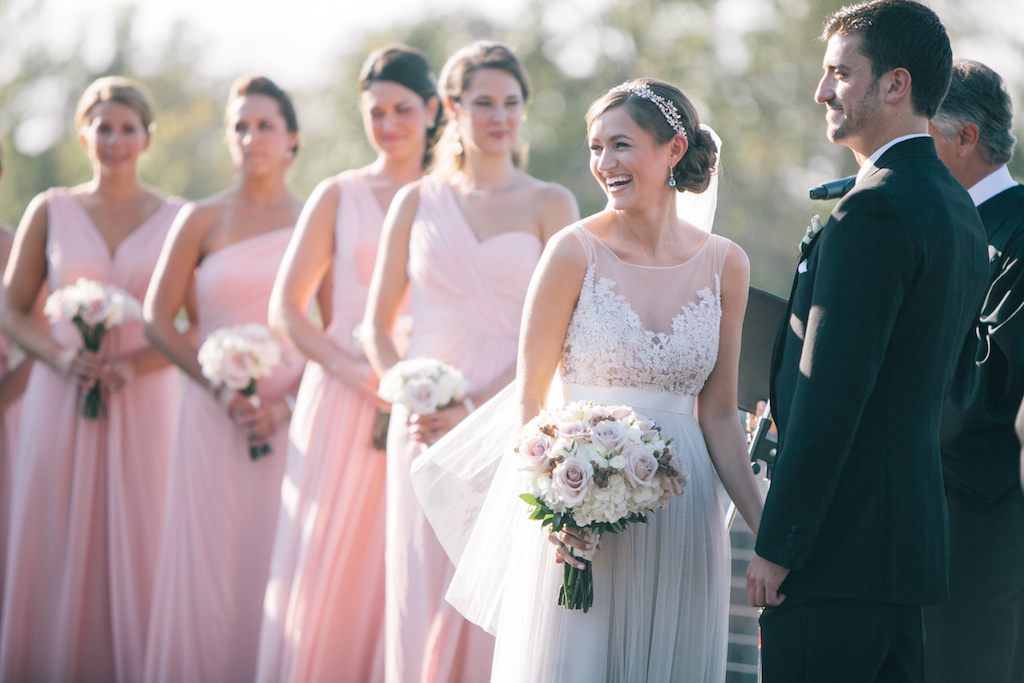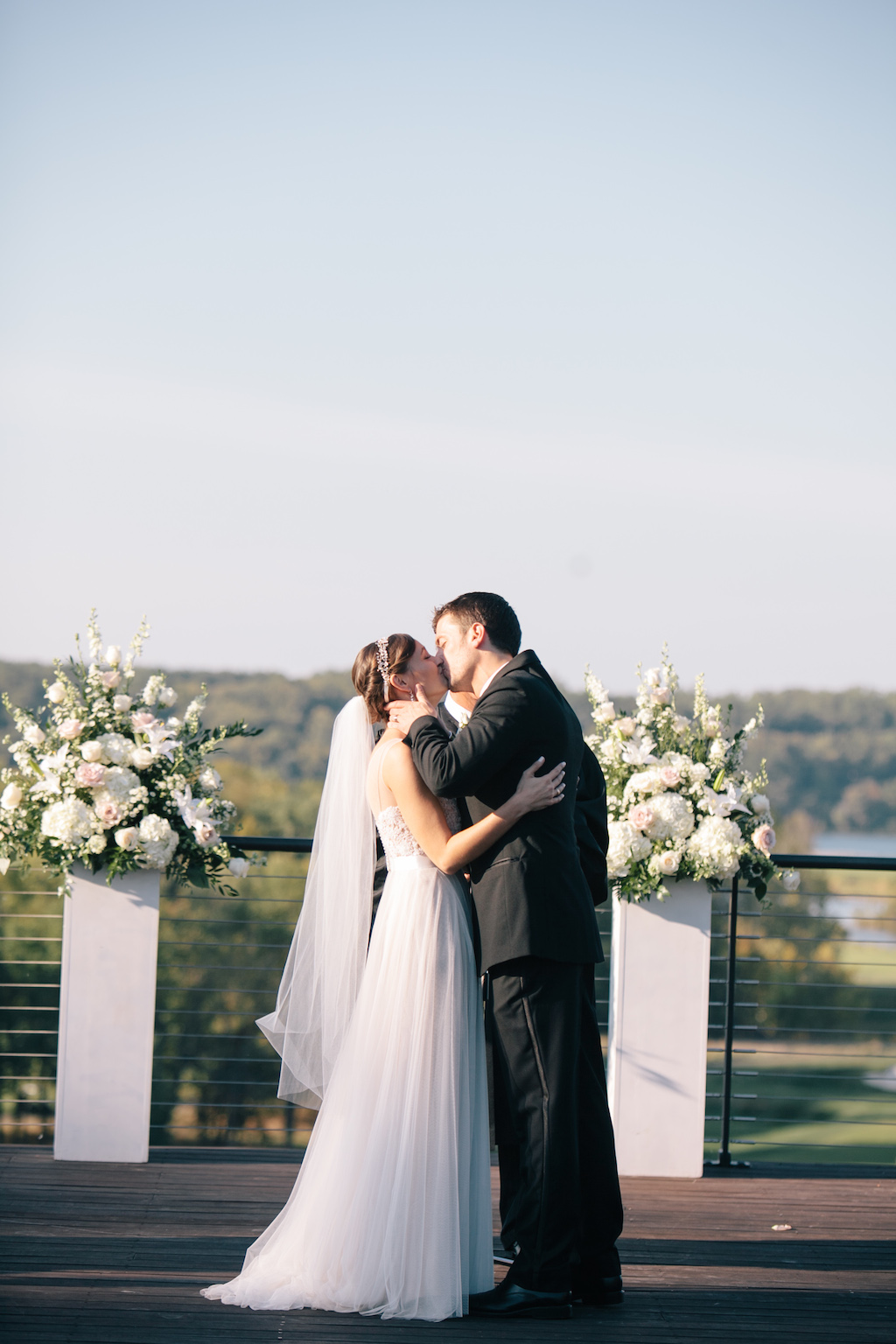 Spencer and Sara had dated for two years long distance—though it was only an hour drive between Charlotte and Columbia—and they made up missed time on Sundays, when they'd mutually put aside their stressful lives and focus on one another. It was one such slow Sunday morning when Spencer asked Sara to be his wife. "It was personal, intimate, and low-key—exactly what I wanted!" says Sara.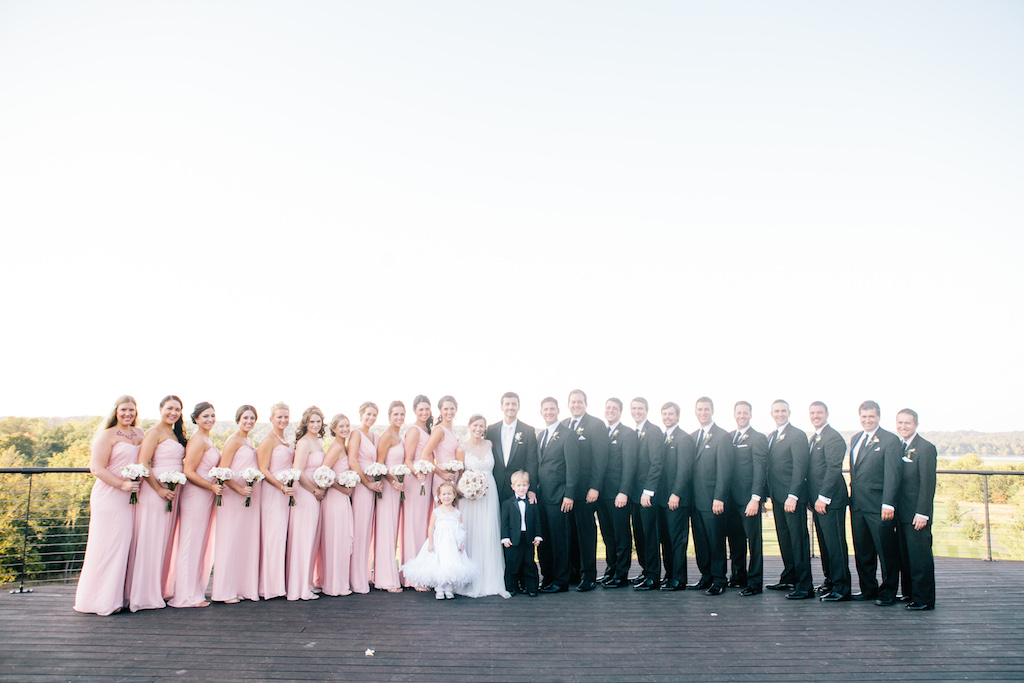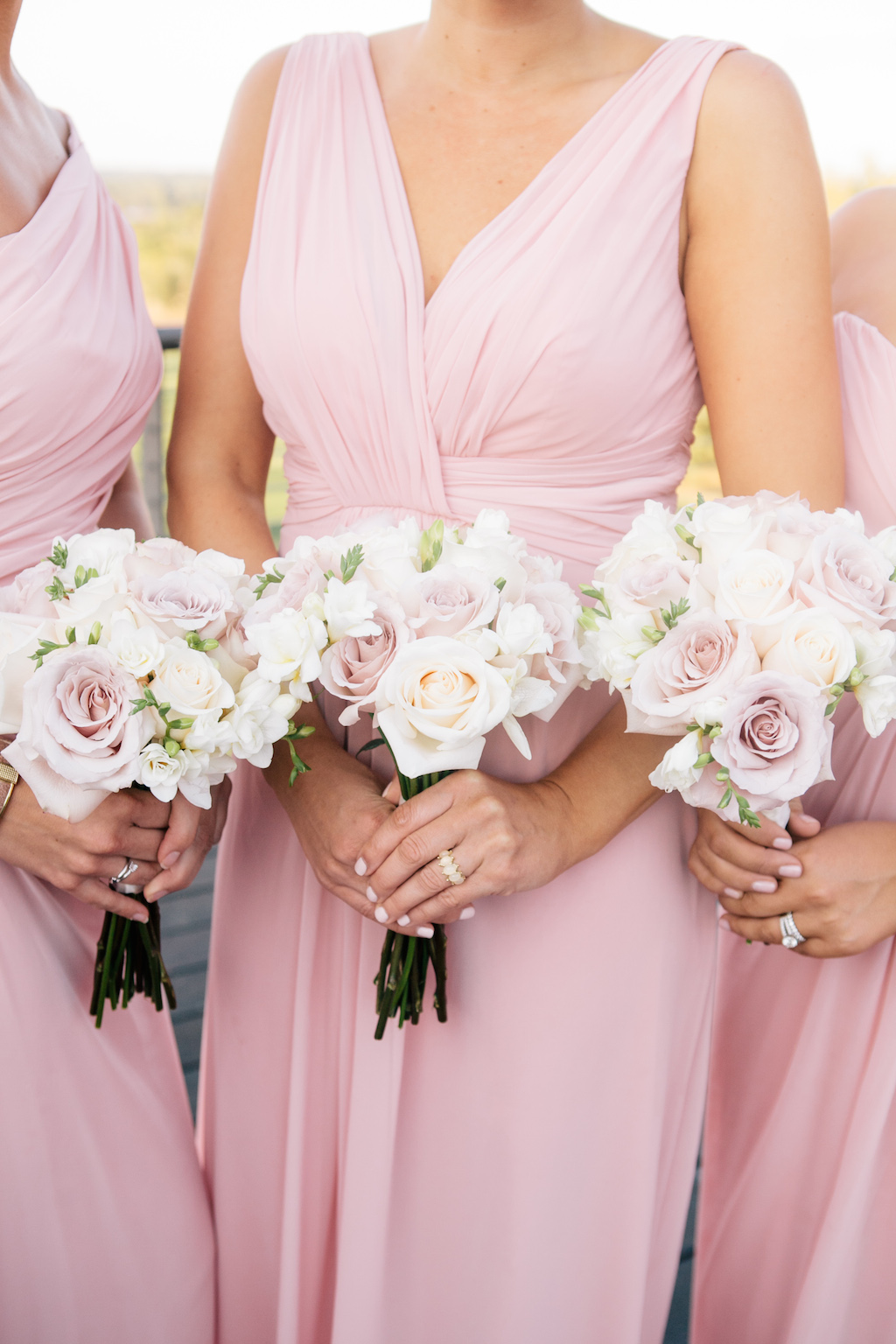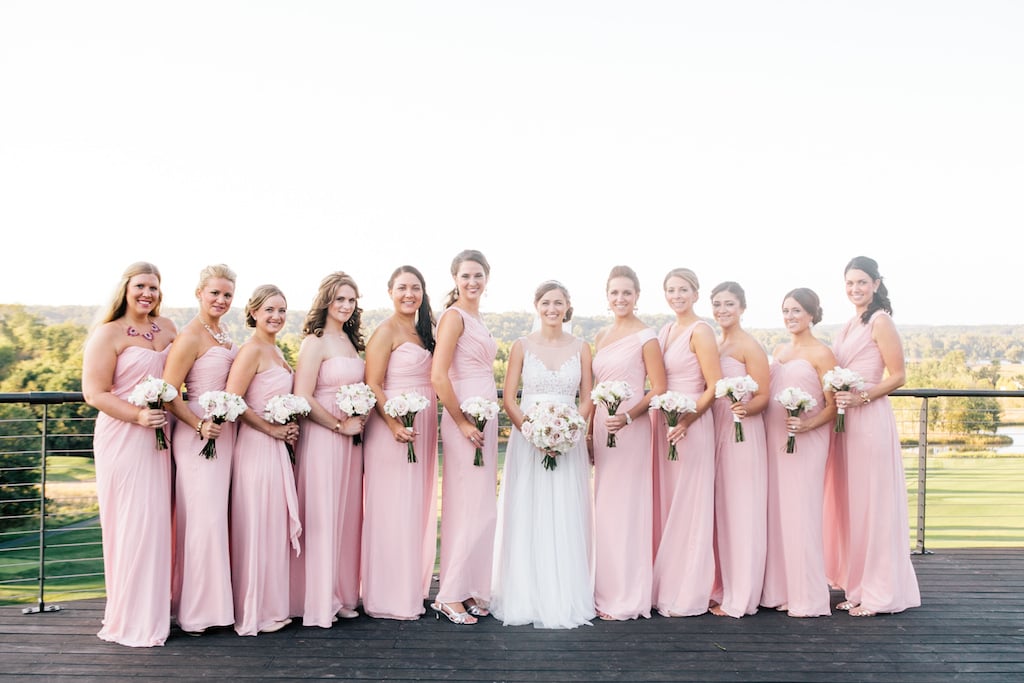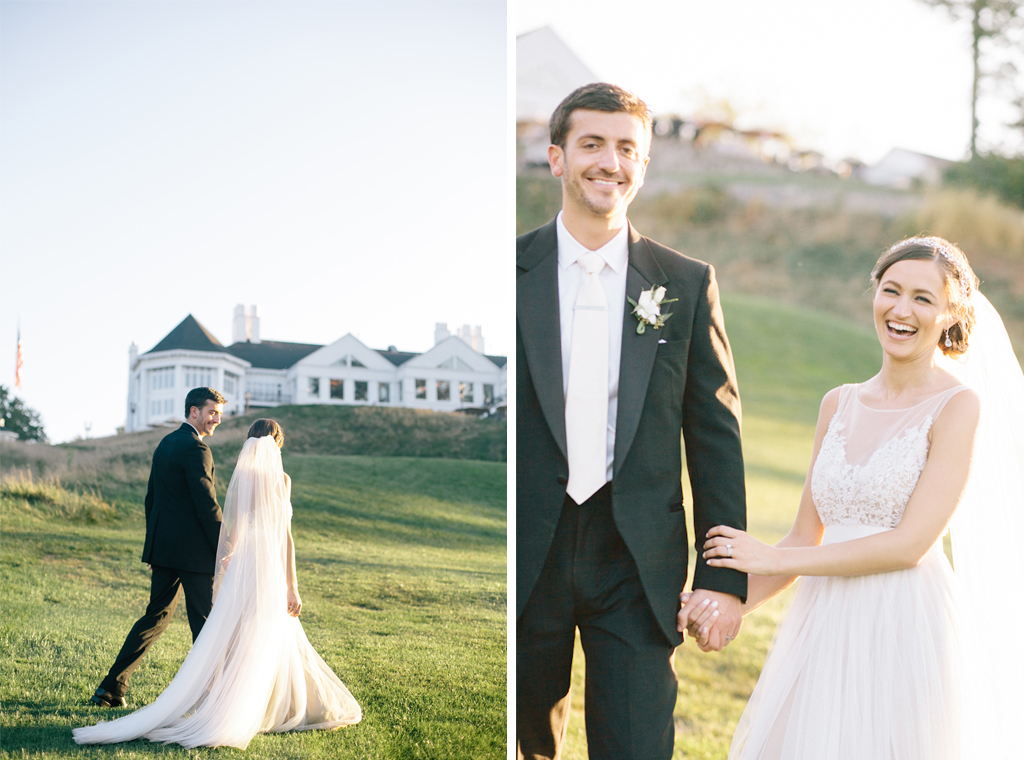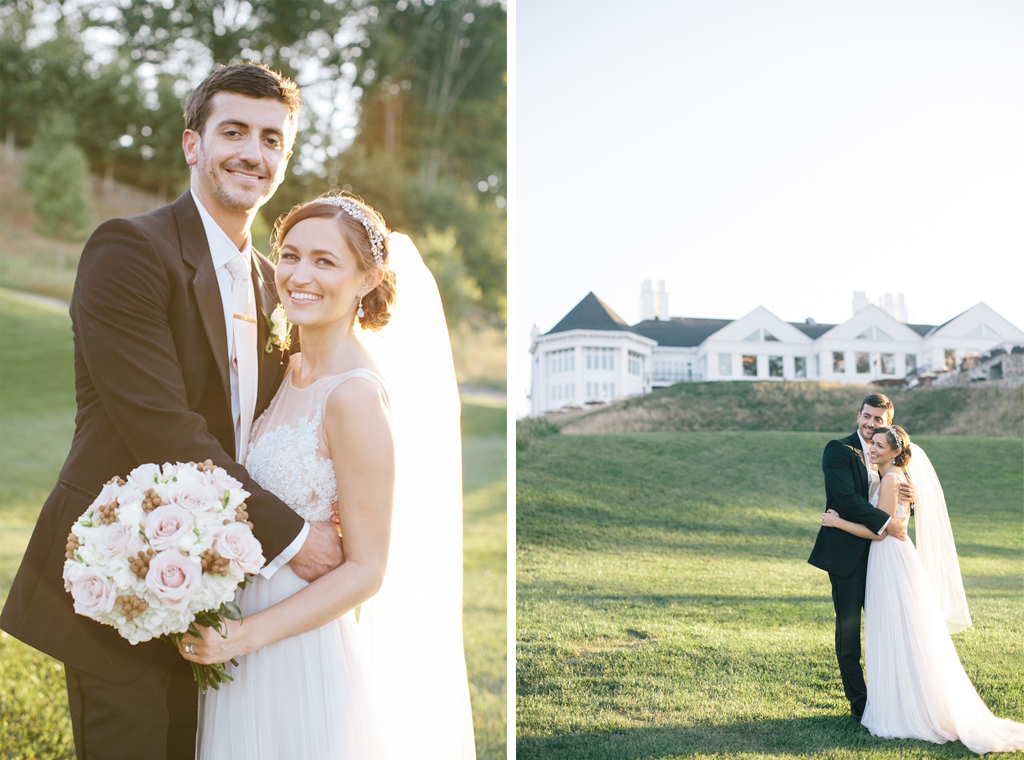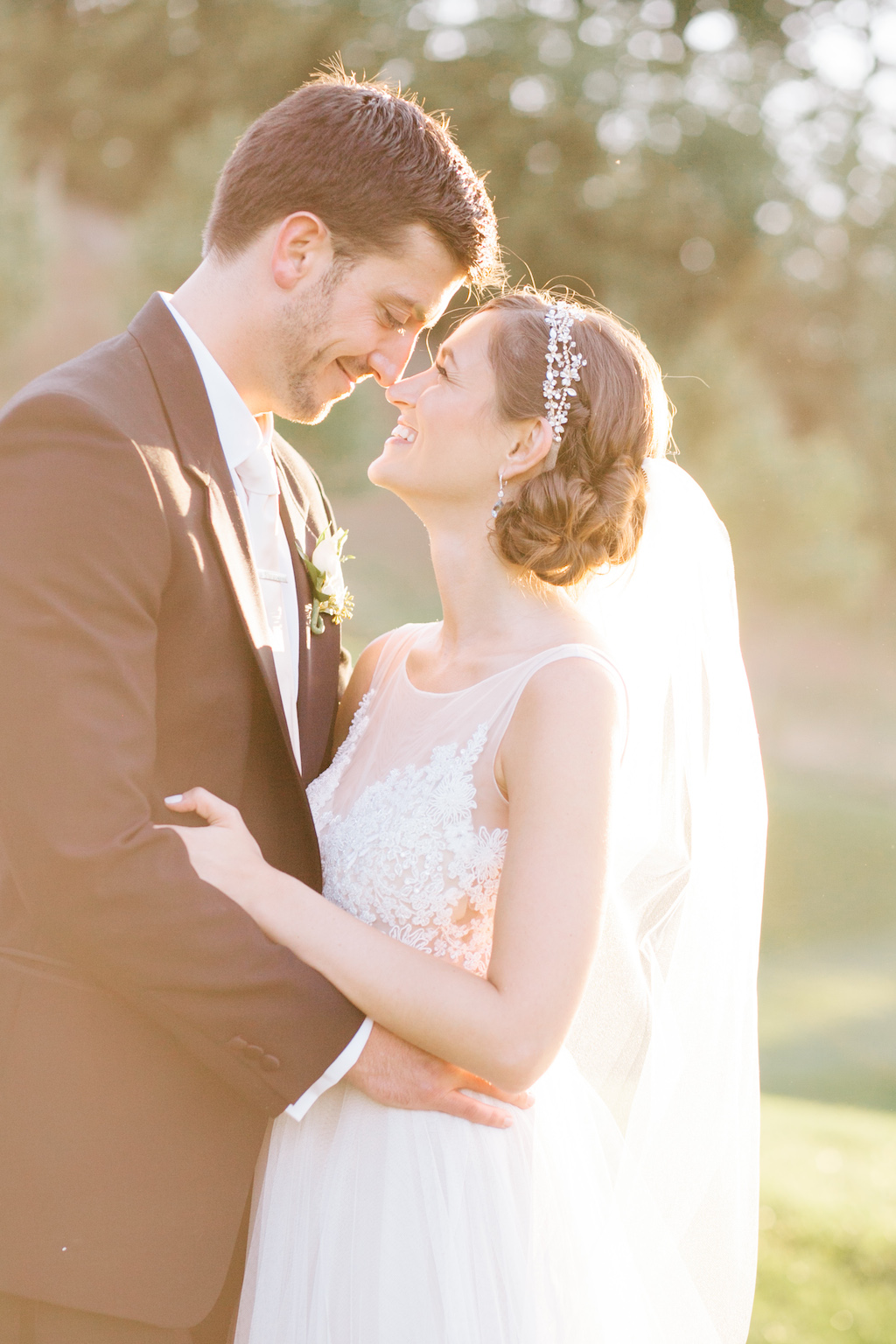 For their September wedding at Trump National Golf Club, Sara and Spencer planned a light-filled wedding accented with blush pink, gold, and gorgeous views of the Virginia countryside. They wrote their own vows at the last minute, allowing them to make a very personal proclamation in front of their friends and family. For the reception, Sara and Spencer practiced their first dance for weeks so that on the wedding day they could successfully pull off a lift.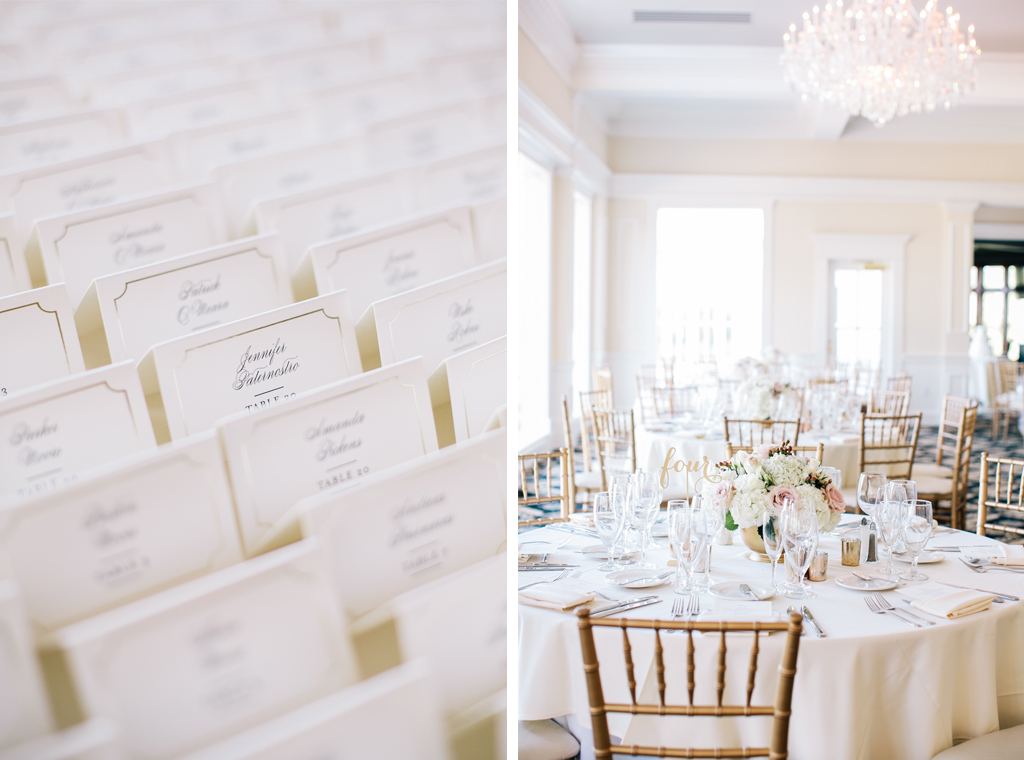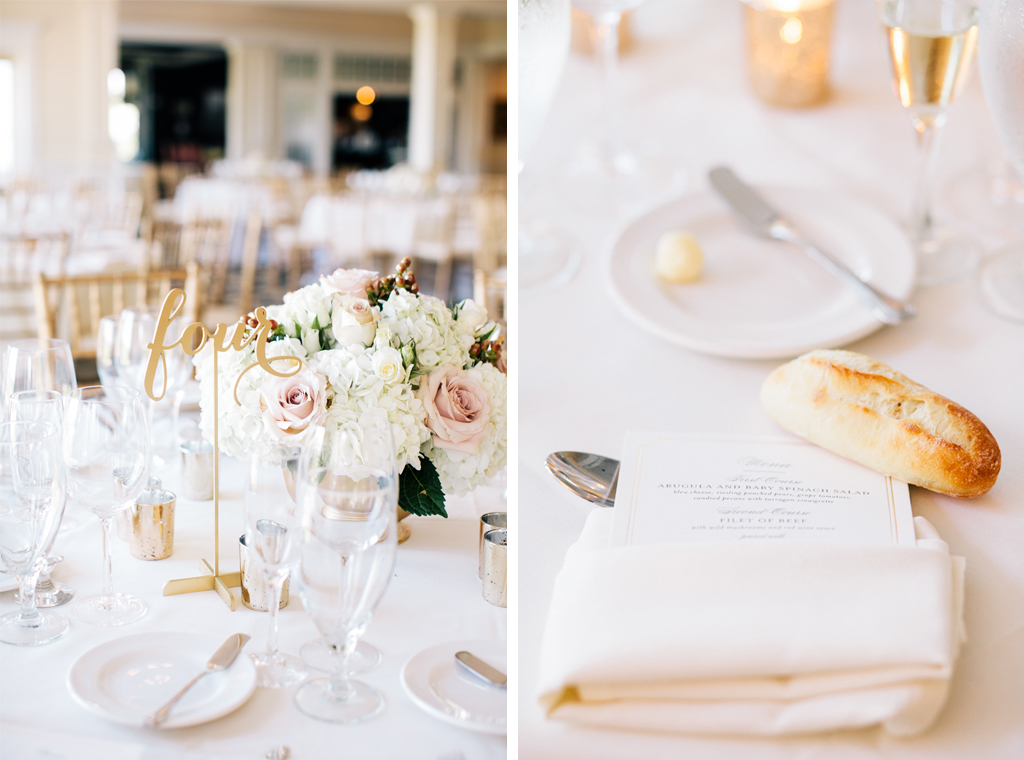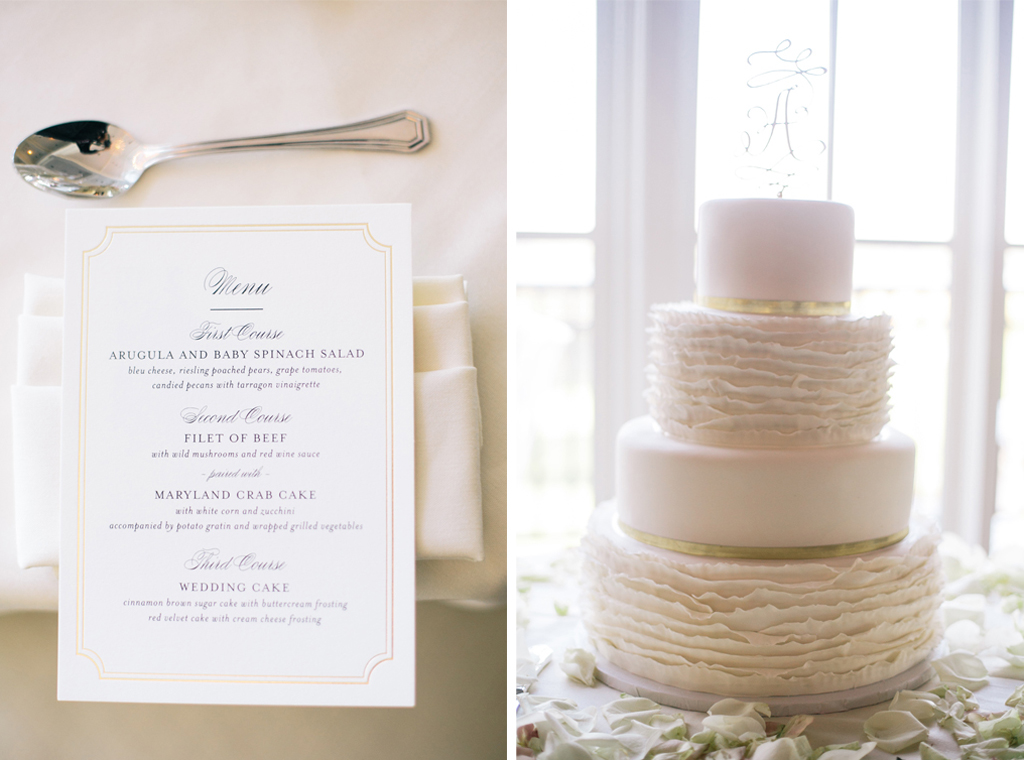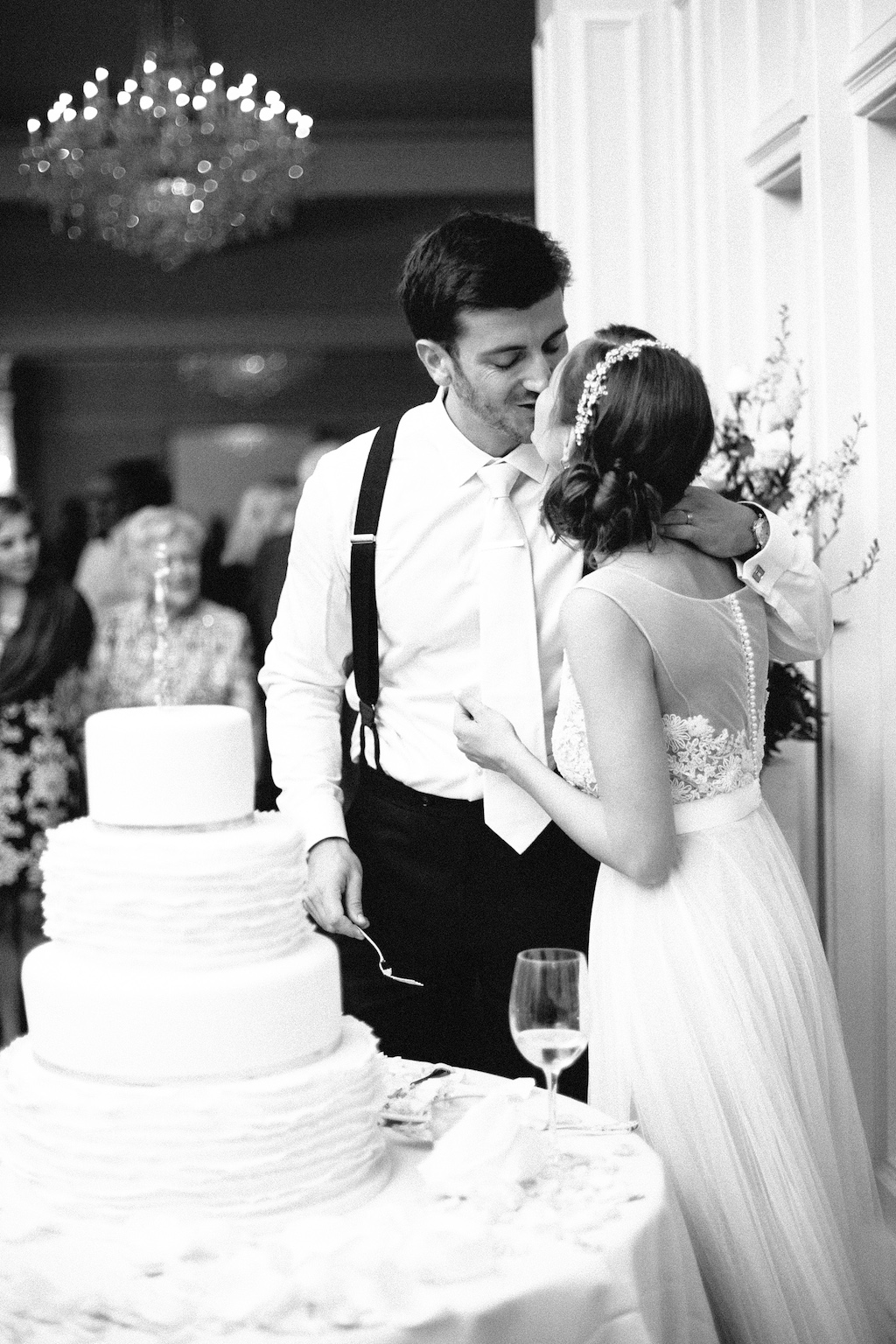 To honor Sara's Persian father, a belly dancer performed, livening up the party for guests. Red velvet cake was eaten, cocktails were sipped, and for favors, the bride and groom made a charitable donation to the Frederick County Mental Health Association in memory of Spencer's late stepfather and passed out koozies printed with dachshunds—the same breed as the newlywed's dog. 
VENDORS
Venue: Trump National Golf Club | Photographer: Astrid Photography | Bride's Gown: Watters, J. Major's Bridal Boutique | Groom's Tux: Vintage | Hair & Makeup Artist: Modern Bridal Studio | Cake: Sweets by E | Florist: Rick's Flowers | Caterers: Trump National Golf Club | Transportation: Reston Limousine | Music/Entertain: Bachelor Boys Band | Invitations: Paperless Post | Calligraphy: The Write Occasion Calligraphy
Looking for a gorgeous venue for your wedding? Head to our listing of top DC, Maryland, and Virginia wedding venues.