"This was very nearly a golf-course clubhouse," says Suzanne Eblen, owner of the Retreat at Cool Spring, with a look of horror. "Can you imagine this master bedroom as a ladies' locker room?"
Eblen—longtime owner of the Old Lucketts Store, a vintage-furniture/decor shop in Leesburg—has reason to grimace. The idea of the 1799 home's exquisite original architectural details being demolished and replaced with industrial-grade lockers and showers is enough to make even the most modern of us verklempt. Hidden down a 1½-mile, tree-ceilinged road in Bluemont, Virginia, and set on the edge of a former golf course that has returned to nature, the Retreat is a serene getaway that honors its roots but remains accessible for the 21st-century family.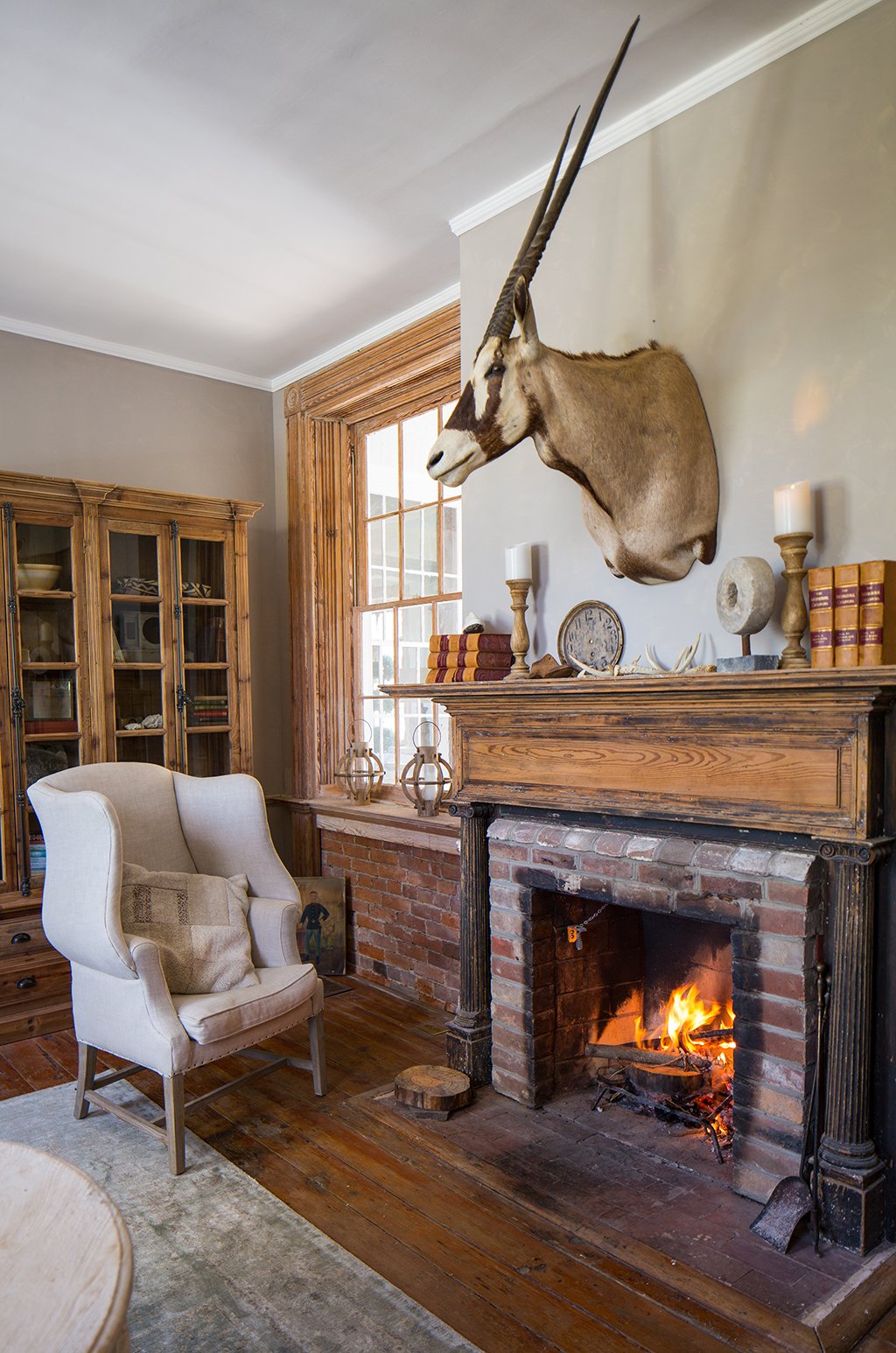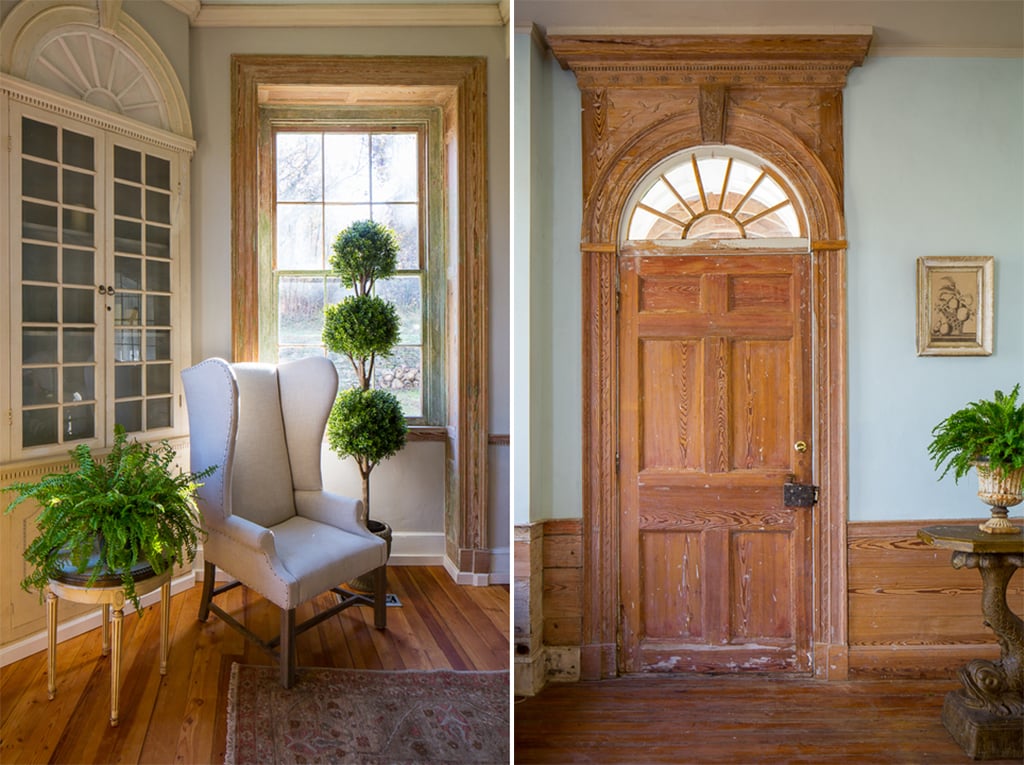 Built by a Revolutionary War soldier who later commanded the forces at nearby Harpers Ferry, the house and its early caretakers witnessed some of American history's defining events. One owner, Richard Elliott Parker, was a US senator who served on the jury of former Vice President (and killer of Alexander Hamilton) Aaron Burr's treason trial.
The next owner, Parker's son and a US congressman, presided over John Brown's trial in Harpers Ferry after the abolitionist was arrested for attempting to start an armed insurrection. Some reports indicate that Brown's death warrant was signed on the Retreat's lawn. In July 1864, the Battle of Cool Spring took place across the river from the house: Union troops advanced through the Shenandoah Valley but were defeated by Confederates.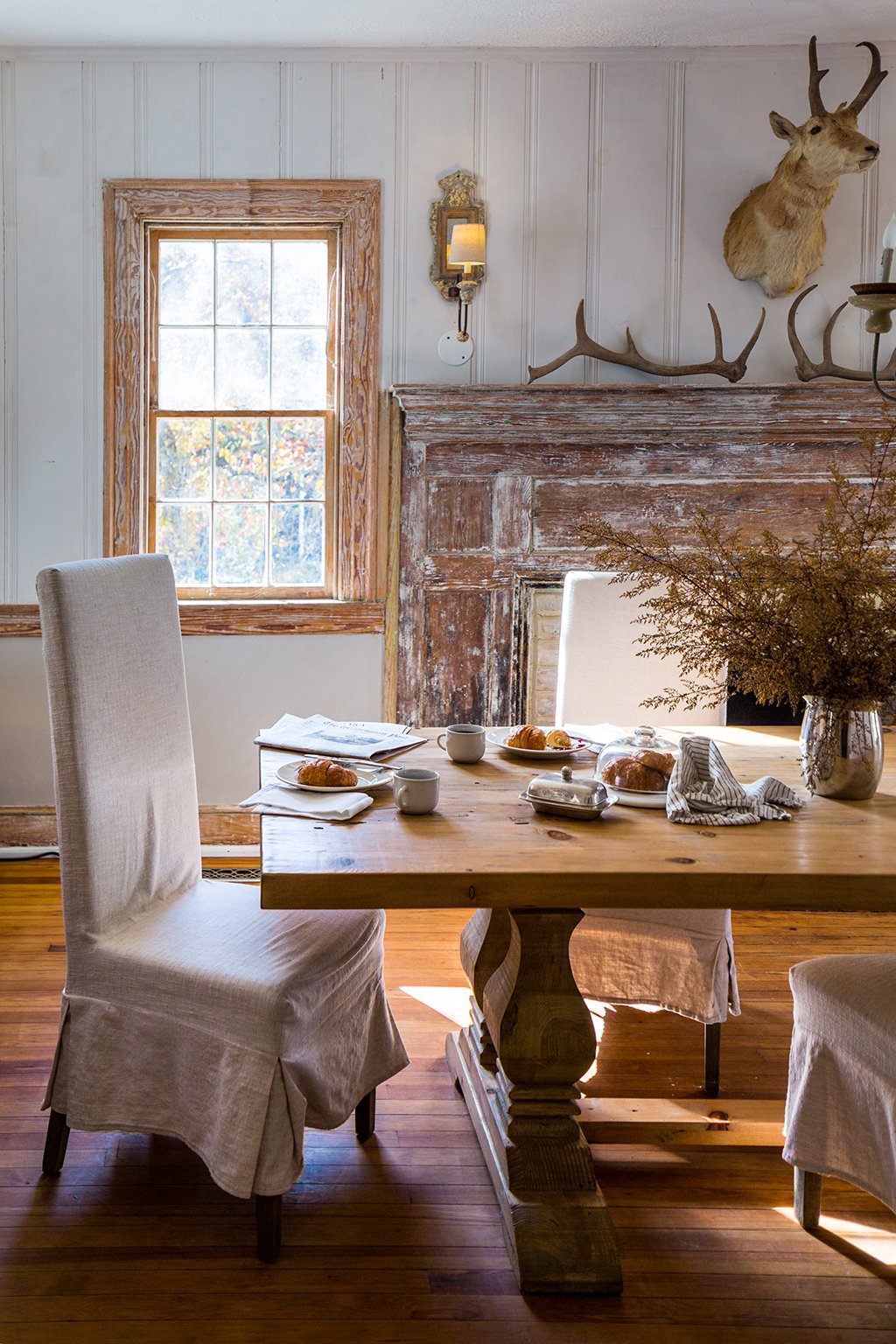 The house passed through a variety of owners over the 20th century; near catastrophe was avoided when the plan for a golf clubhouse and restaurant dissolved. Luckily for the house and for Eblen, restorationist Scot Lessler bought the Retreat in 2005 and undertook the most grueling of the renovations, including installing central air conditioning and heat as well as a new roof. Lessler also stripped the Retreat's woodwork and doors, which had been coated in layers of paint over the centuries.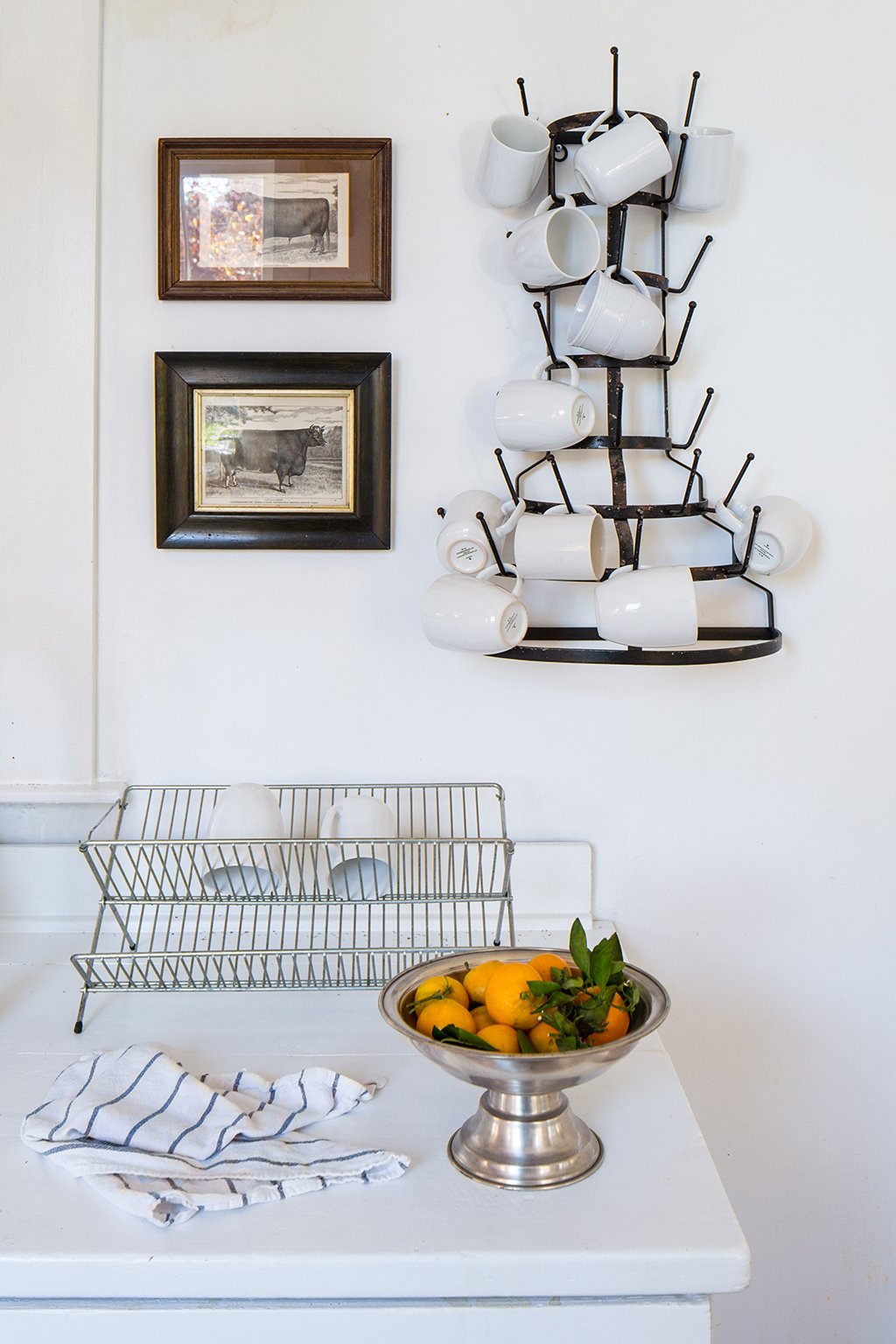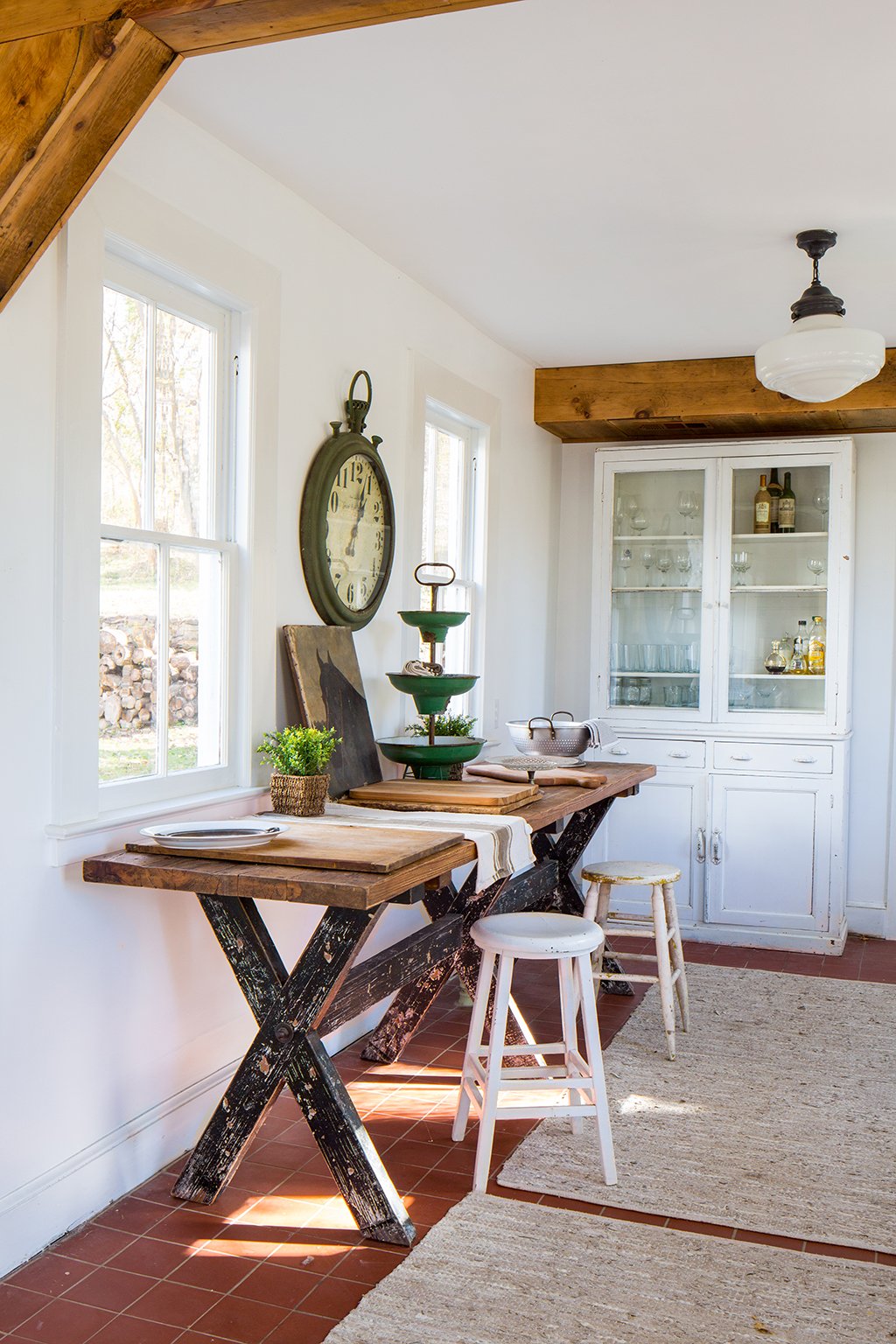 Eblen—whose shop is known for its French Provincial aesthetic—bought the house in February 2014 and spent more than a year sourcing furniture, scouting through her own antiques, and polishing the home to an artfully undone perfection. The Retreat's charm lies both in its preservation of the past—wide-planked wainscoting, built-in cabinets, brick fireplaces, old doorknobs and hinges—and in Eblen's airy, natural styling.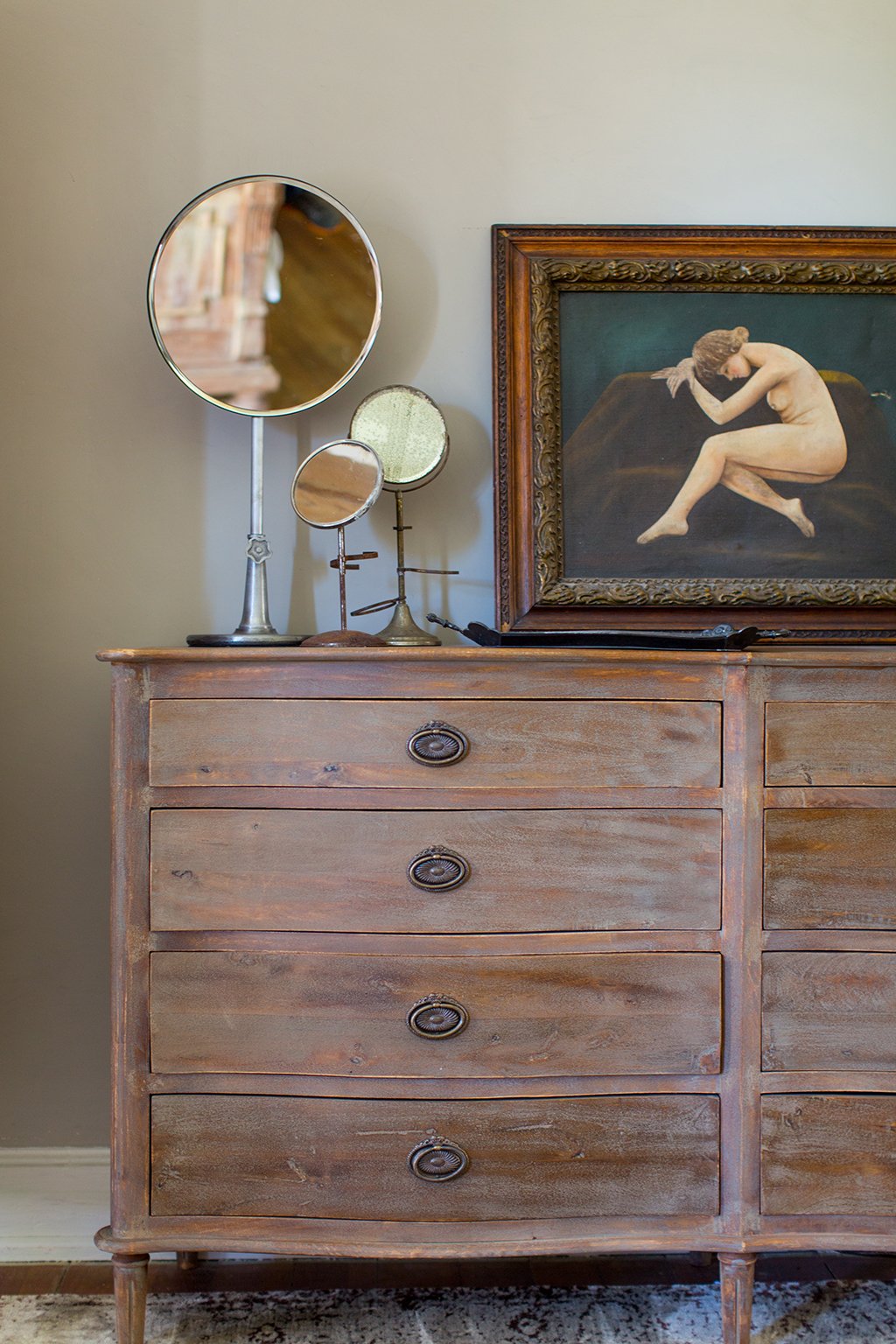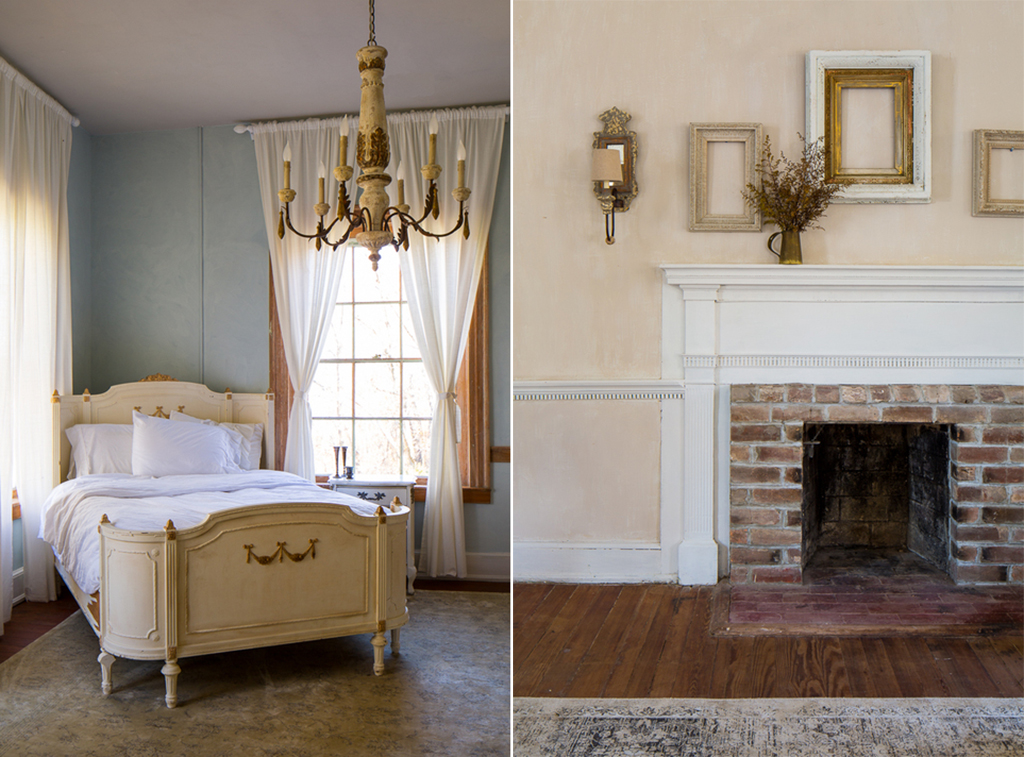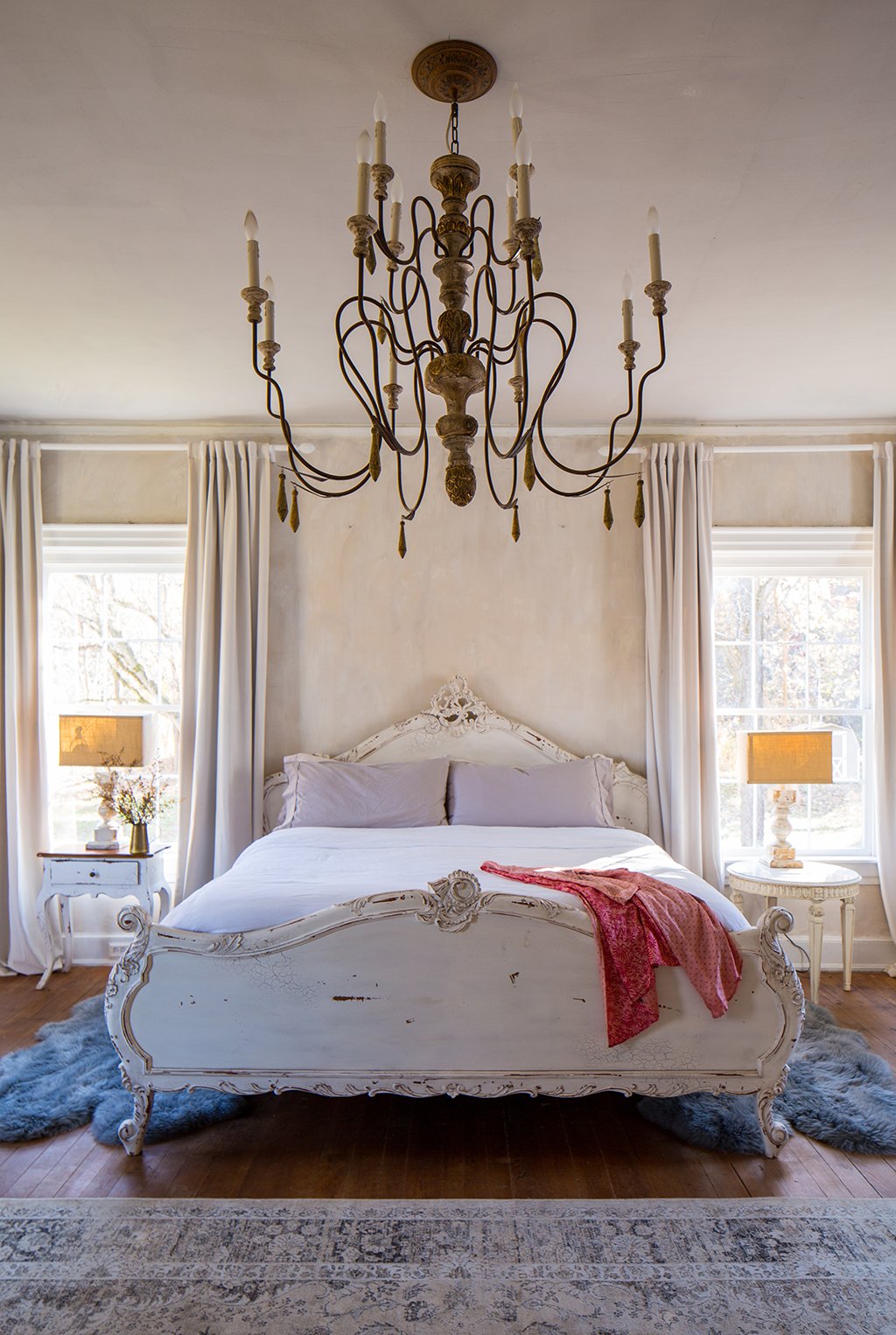 With its mix of grand living spaces and cozy nooks, the Retreat is now designed for its dual functionality—as a rental for retreats, families, and other big groups and as a blissful getaway for Eblen and her family.
Design and style editor Hillary Kelly can be reached at hkelly@washingtonian.com.
This article appears in our February 2016 issue of Washingtonian.